Make hay while the sun shines….


On Muckross House Traditional Farms they saved the hay the old way. The photos come from their Facebook page.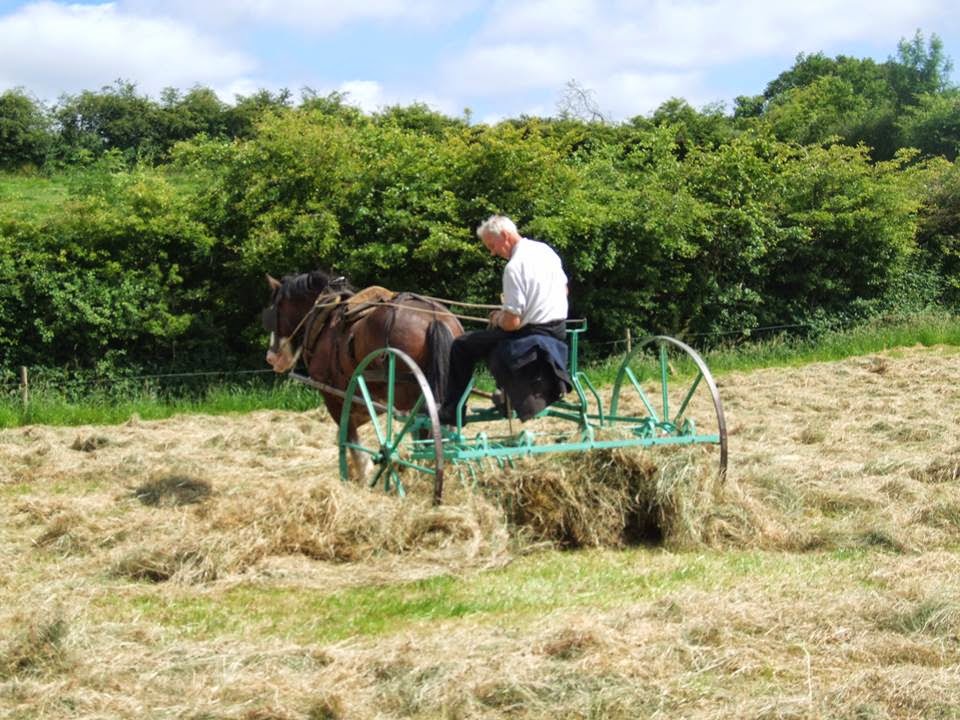 This man is gathering the hay prior to making the wynds. This machine requires quite a bit of skill to operate.
This man appears to be using a four prong pike so I'd say he is finishing off the wynd and combing out the loose hay. Haymaking was always done with a two prong pike.
The wynds made and the field raked…job done!
<<<<<<<<<
Lisivigeen school 1930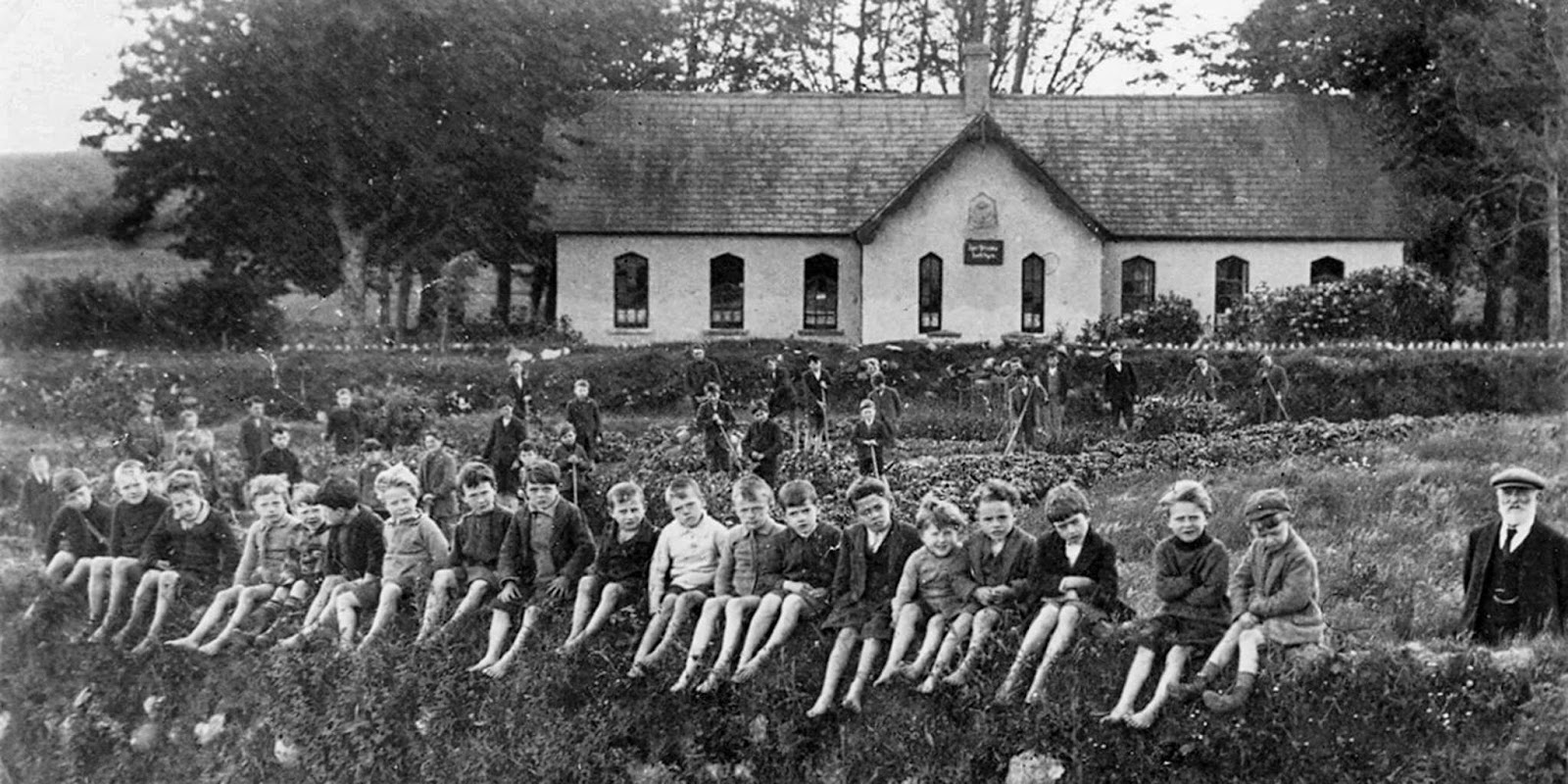 <<<<<

Lyre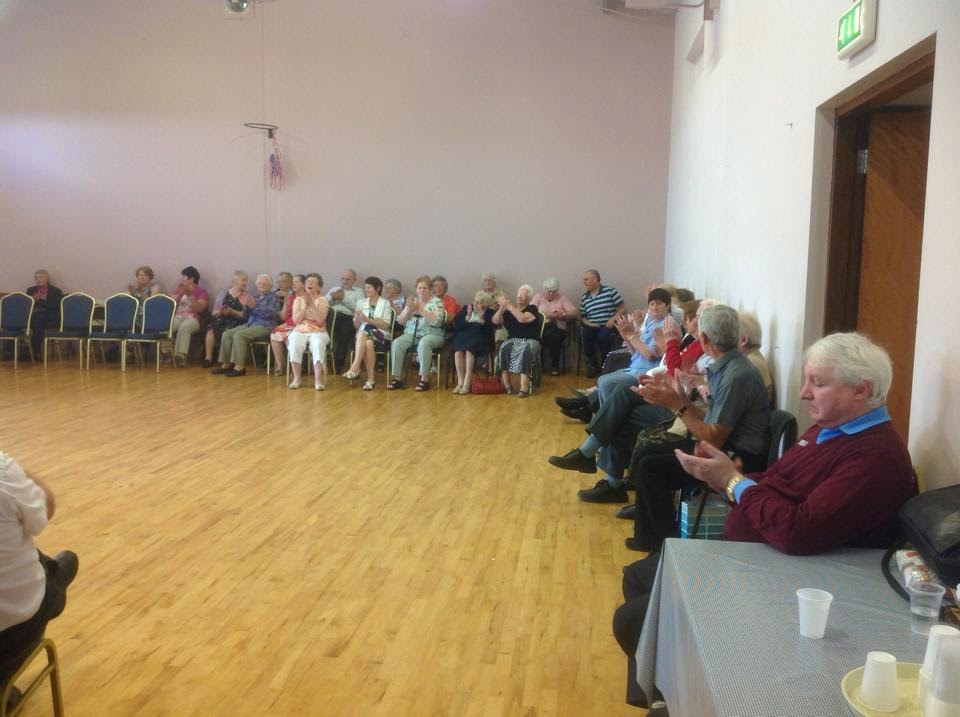 Lovely photos from Lyreacrompane dinner and dance here:


https://www.facebook.com/pages/Lyreacrompane-Community-Development/257124171035097?fref=photo
<<<<<<
Moss Joe Browne's video of salmon fishing in the river Cashen last week;
https://www.facebook.com/photo.php?v=262803743921812&fref=nf
<<<<<<
+ Tom Fitzgerald, Billerough and Church St. +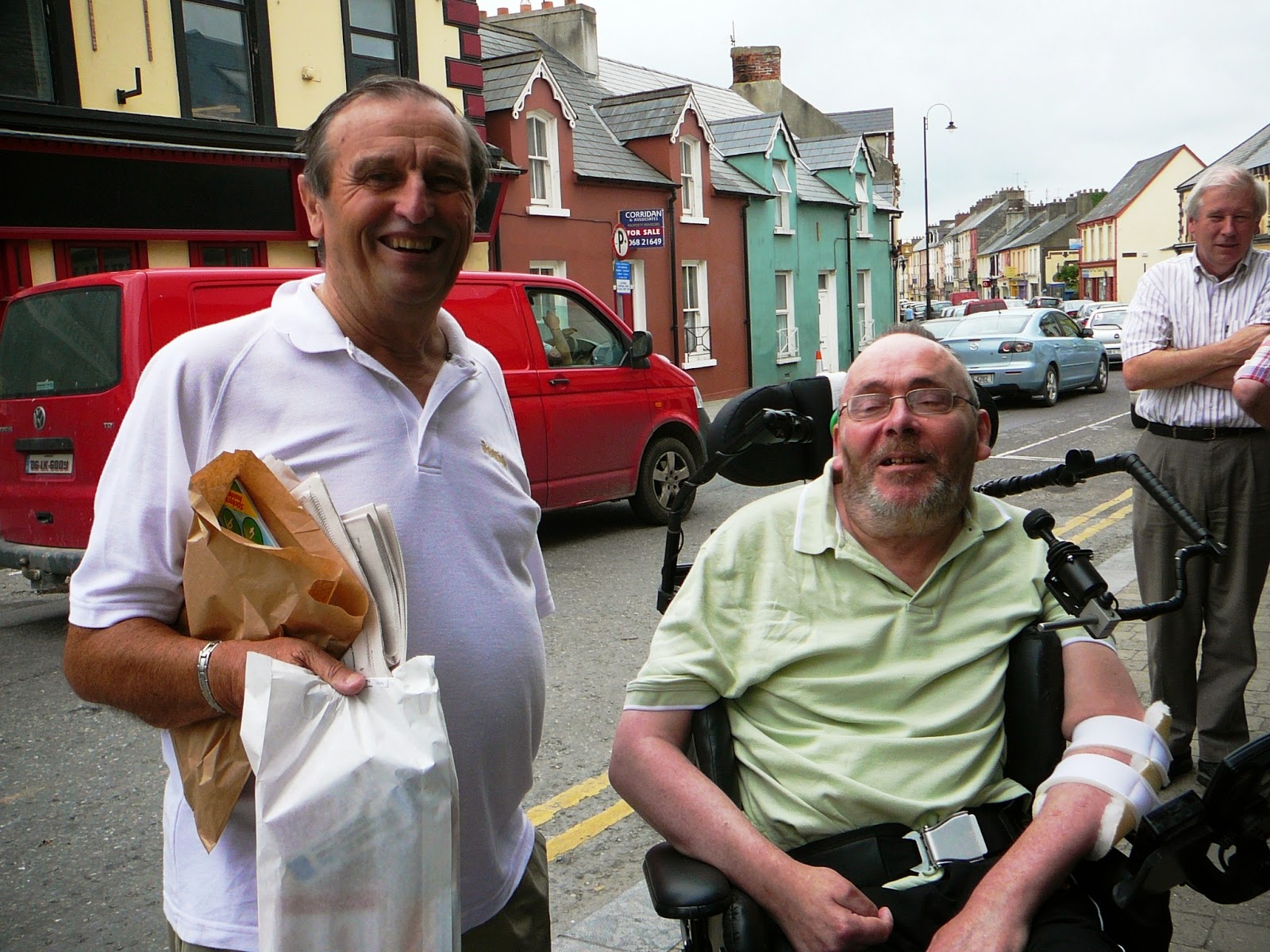 Tom Fitzgerald and Jim Cogan on Church St. in 2008. May they both rest in peace.






This obituary to the late Tom Fitzgerald is taken from the North Kerry Board GAA website
Former Secretary of the North Kerry Football Board Billerough, Listowel.
It was with immense sadness and much regret that we learned of the news that swept throughout North Kerry and beyond on Wednesday morning last July 16th 2014 of the passing of the late Tom Fitzgerald R.I.P. Tom was to so many, a person of the highest integrity through his profession as a Secondary School Teacher and then through his involvement and love of the G.A.A. He was always a great family man, despite the fact that an amount of his time did revolve around his profession and sport. Indeed it is at this time that we think especially of Tom's family and particularly that of his beloved wife Marie, daughters Ann Marie and Juadth sons Paul and Gerry, daughters in law Denise and Olivia, son in law David, grandchildren, brother Kieran and sister Eileen nephews, nieces family relatives and wide circle of friends with whom our sympathies, thoughts and prayers are with at this sad time.
Indeed to go through everything that Tom achieved whether it be on the pitch or at the boardroom table or in the confines of the Tech in Listowel would indeed require a lot more space to highlight than what is printed here. It would require reams upon reams of paper to properly document everything that went into his most illustrious life. In this article we wish to highlight as much as possible his involvement particularly in the G.A.A. where he touched the lives of so many people. From his early childhood Tom was steeped in the G.A.A. and won a Minor North Kerry Medal with Listowel in the mid 40s. That followed on with a Senior North Kerry Championship medal again with Emmets in 1957.
An absence from these shores followed with Tom spending a few years in England. On returning he once again became involved with the Listowel Emmets Senior Team who were going through a bad patch at that particular time which was in or around the beginning of 1971. Through the efforts of the late Chairman Mikey Kennelly, Secretary Vincent Carmody and Tom a big drive was put in place to put together a good and young energetic team in which over 36 players were watched and looked at with a young squad emerging that would propel the Club into great success.
By the end of 1972 the Emmets Senior team had captured the North Kerry Senior Championship defeating Finuge in the Final. They also won the Co Junior Championship defeating Glenflesk in the Final. The North Kerry League was also to be theirs even though Emmets drew with Desmonds in the Final with the replay going out until June of 1973. To his credit Tom has had unbelievable success in both training and as a selector in so many various teams. He trained Emmets to great success, again capturing titles in 1995, 96 and 97. He trained Finuge and Ballydonoghue during the course of his career plus he guided and trained Feale Rangers who went on to win a County Under 21 title. He also trained both Listowel Vocational School and the Kerry Vocational School teams to glory at both local, County, Provincial and All Ireland levels. He also trained Shannon Rangers along with guiding the Kerry Juniors to All Ireland success.
But his role as an administrator was exemplary. His ability, time and patience will never ever, ever be matched, forgotten or surpassed by anybody whom had the privilege of either serving or working with him during the course of his 23 years as Secretary of the North Kerry Football Board. He took over the role as Secretary of the Board in 1972 on the retirement of the late Andy Molyneaux who proceeded to be appointed as Secretary of the Kerry County Board on that particular year. During the following 23 years Tom served under three different chairmen Dan Kiely, Gerald McKenna and Bernard O'Callaghan. Indeed if anyone had all the attributes that make a unique Officer of any Club or Board Tom Fitz, as he was more affectionately known, had all of these and more.
Those of us who had the privilege of either serving with him, or working with him, indeed we will always hold his friendship, courteous manner and style to the highest degree. His duties and loyalties were again to the forefront when he took the position of Chairman of the Emmets Club on the stepping down of the late Mikey Kennelly. In recent years he was made President of the Emmets Coiste na nOg Club a position he held with great pride until his passing from us.
Indeed the high esteem that Tom was held in was very much borne out on Saturday morning last as over a hundred school kids flanked his remains as it made its way from his home to St Michael's College. Tom Fitzgerald R.I.P. gave so much to Club, Divisional, District and County G.A.A. has left us a legacy in his passing for which we will always be humbly grateful. May the sod in St Michael's Cemetery in Listowel rest lightly on the gentle soul of our esteemed friend, colleague and comrade who now joins with so many of his fellow Gaels in that huge arena in the sky. An chuid file suaimhneach, a chara, Ní bheidh muid ag feiceáil a chuid leithéidí arís. Ar dheis Dé go raibh a anam.
<<<<<<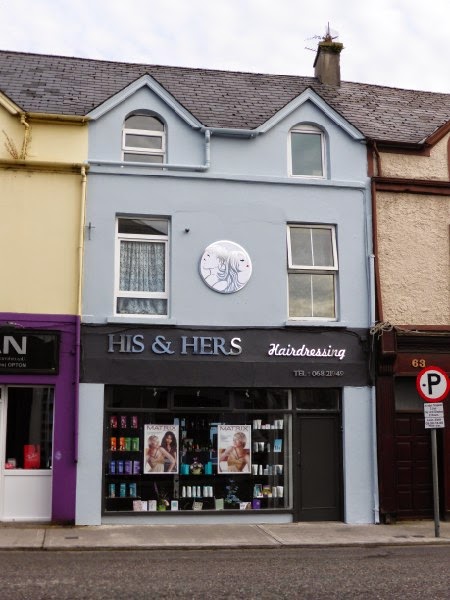 His and Hers Hairdressing in Charles Street has got a facelift.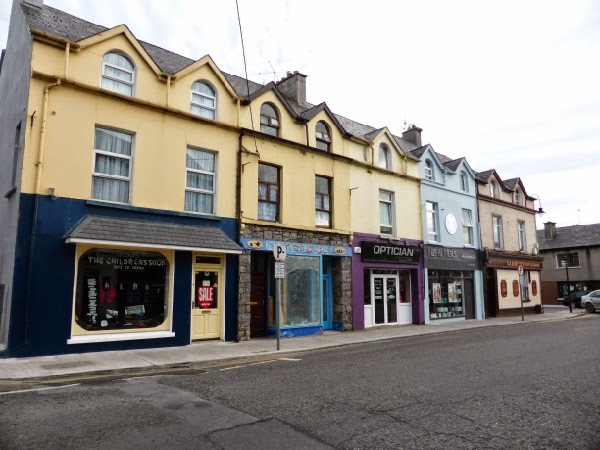 This is the town end of Charles St. this week. His and Hers Hairdressing is second from right, next to Carmody's off license, now closed.
<<<<<<
Chapatti


I hope that we in Listowel get to see the new play by Christian O'Reilly which played to rave reviews at The Galway Arts Festival last week.