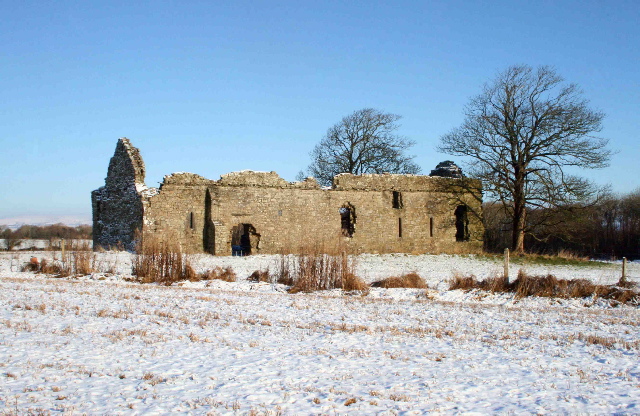 Abbey at Rattoo photographed a few years ago by Padraig O'Connor
<<<<<<<
A Very Sad Seasonal poem from Seán McCarthy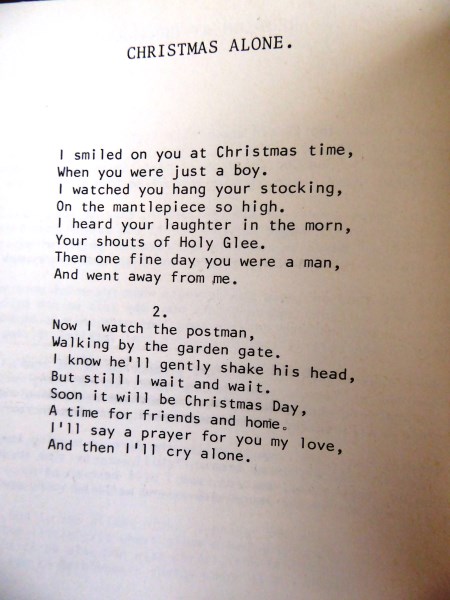 <<<<<<<<
Wren boys in North Kerry by Wm. Molyneaux as reported in The Shannonside Annuals in the 1950s
Part 2
He (The Man from the BBC) asked me then what way we used to dress in the Wren boys. I told him we used dress in green and gold or any colour. I told him we had a Wren Cross (which we had in them days) and we had the Wren Cross painted in green and gold and we often took out two wrens in the morning and brought them back alive and restored them to liberty. I told him when we go in to a farmer's house that we'd say those words to the farmer-the farmer's houses where we'd expect to get a good reach the captain of the Wrenboys would address the man of the house by saying these words:
The man of the house is a very good men
And it was to him we brought the wran,
Wishing you a happy Christmas and a merry New Year
If you give us the price of a gallon of beer,
We'd continue on until we go to the next house-which was the landlady's house. The captain addressed the landlady in these words
the wran, the wran, the king of all birds-
St Stephen's Day she was cought in the furze;
although she be little, her family being great,
Rise up, landlady, and give us a trate;
Up with the kittle and down with the pan
We'll thank your subscription to bury the Wren!
That's the way the captain would address if he went into a big farmer's house or into a landlady's house.
(more tomorrow)
<<<<<<
Humans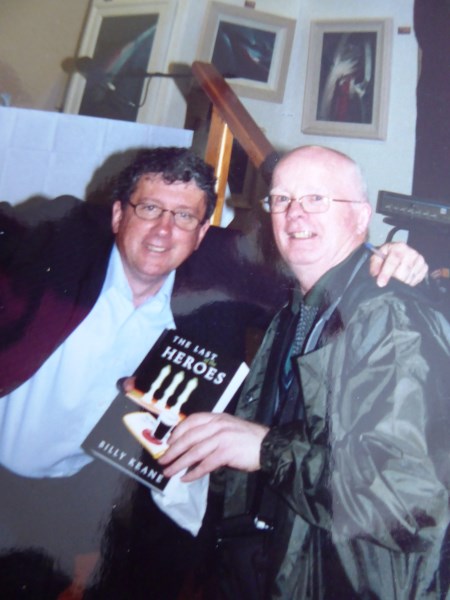 John (Junior) Griffn and Billy Keane at the launch of Billy's novel some years ago.
<<<<<<
The Seanchaí Claus family at the BOI Enterprise Town expo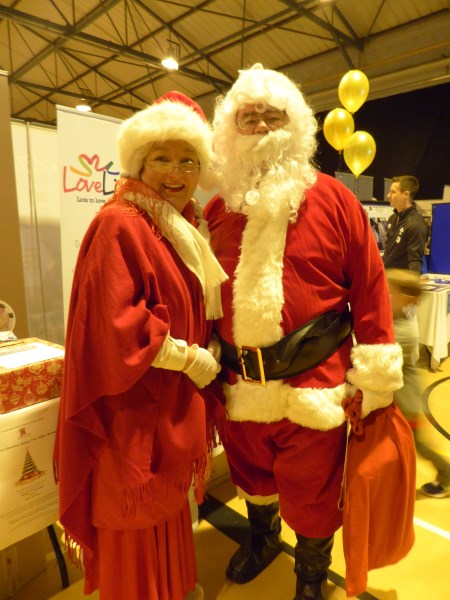 Joe's been a good boy.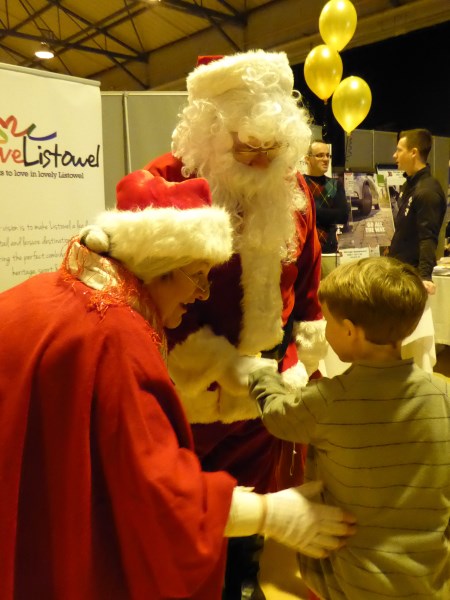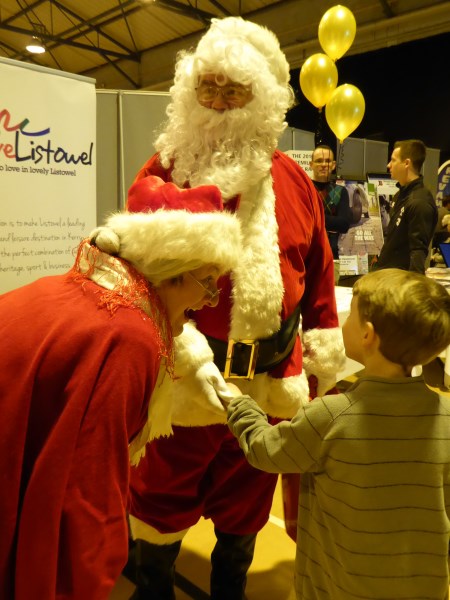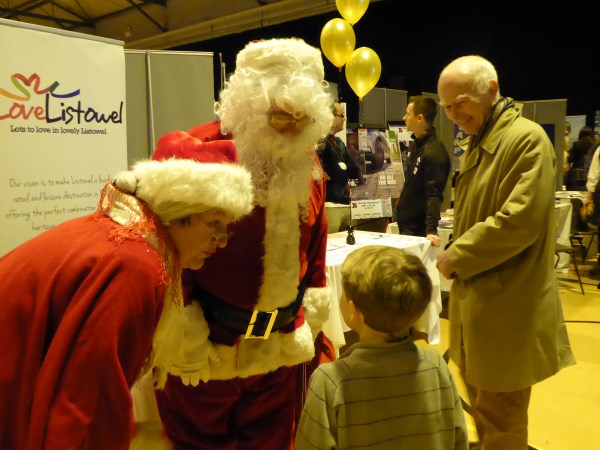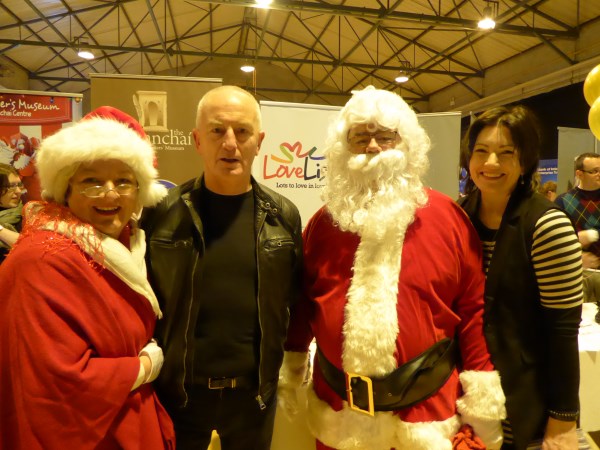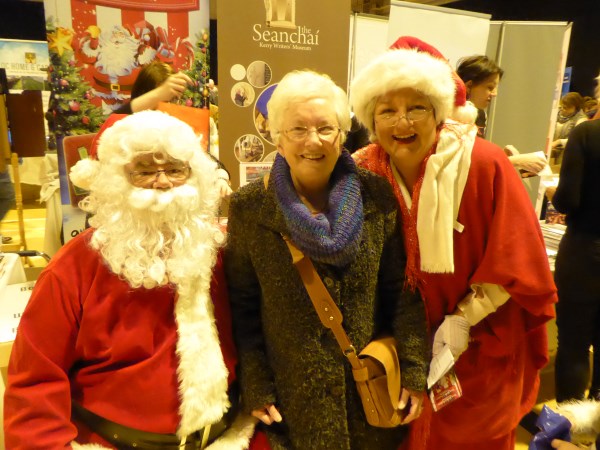 <<<<<<
Gala Christmas Sunday in Town
Eoin Enright's photo gives a good idea of the scene in The Square as the light was fading on Sunday December 11 2016.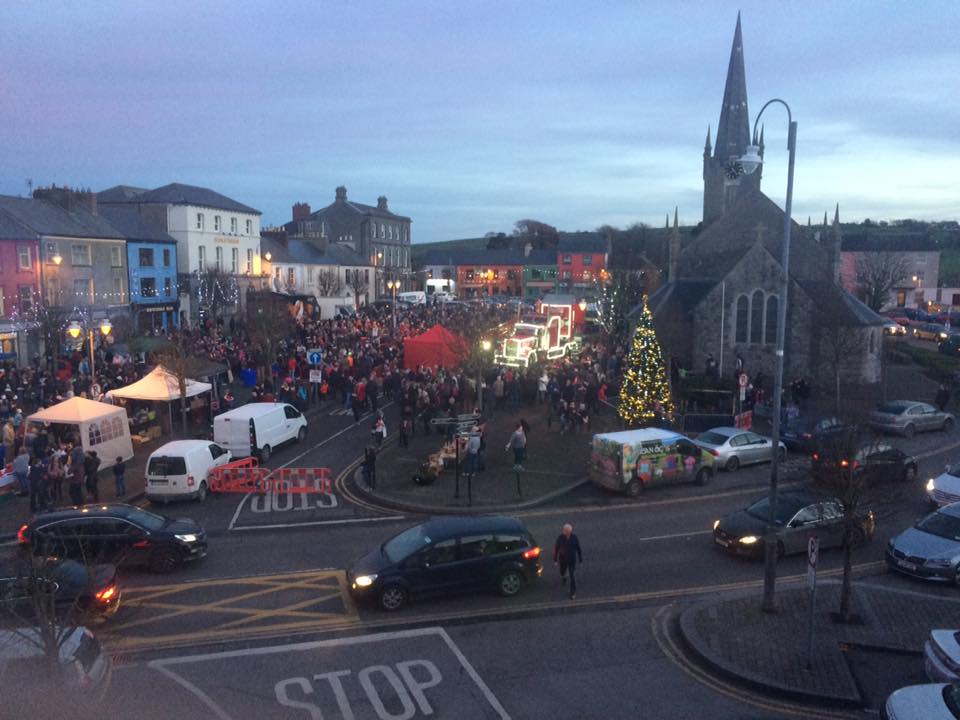 Here are some people I met at the Coca Cola truck on Sunday December 11 2016