Some Local people in The Seanchaí to hear Lord Inchiquin and Jimmy Deenihan introduce the Brian Boru Crown.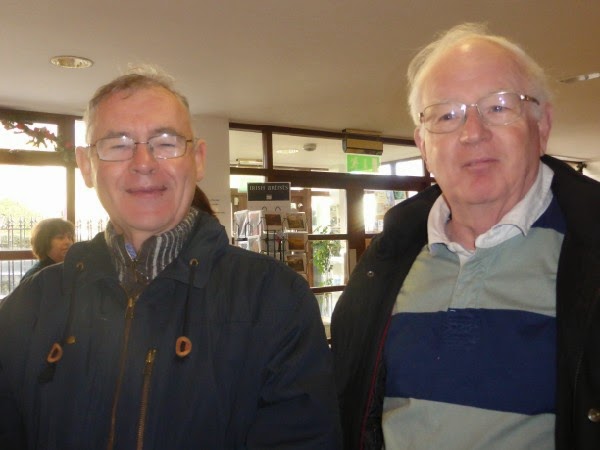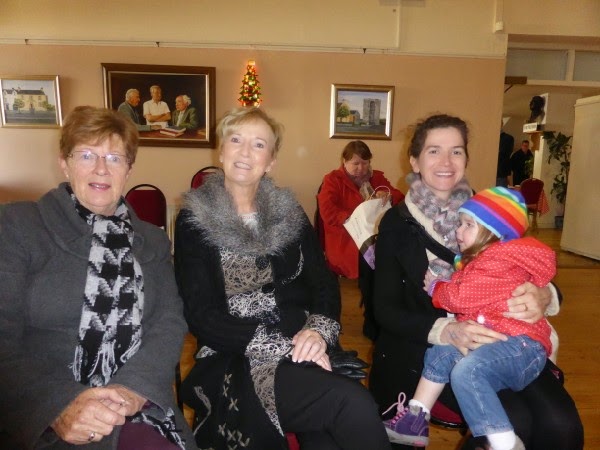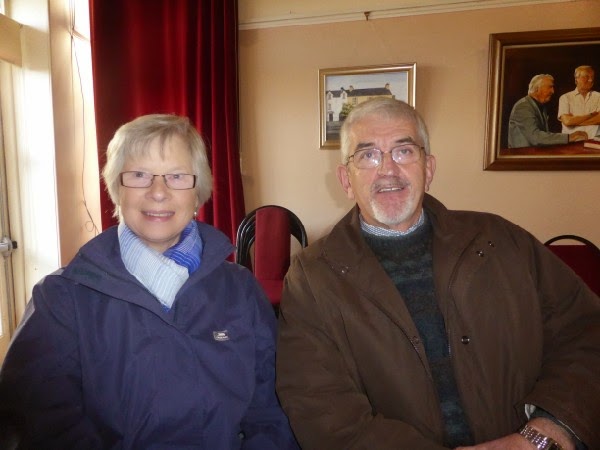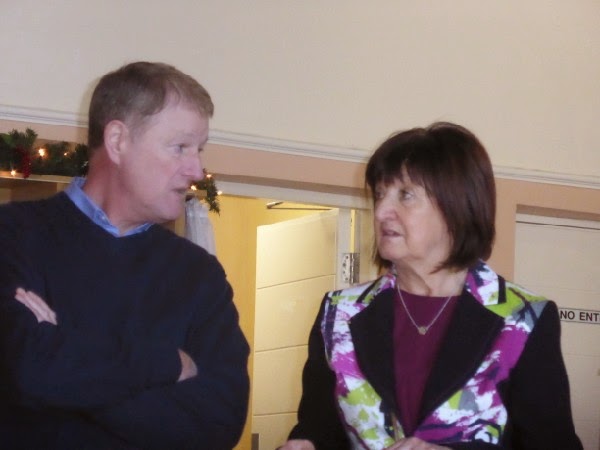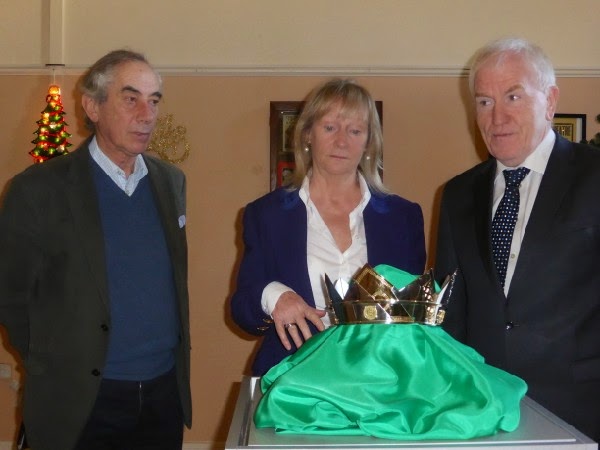 Conor O'Brien, Lord Inchiquin, Alison McCormick, founder of Jewels for Cures and Jimmy Deenihan, Minister for the Diaspora.
2014 is a millennium since 1014 and the Battle of Clontarf, in which Brian Boru, high king of Ireland was killed by a Viking enemy called Brodir. Legend has it that Brian was praying in his tent after the battle when he was slain. Brian Ború belonged to the tribe Dál gCáis and he was the first high king of Ireland. Lord Inchiquin is the head of the O'Brien clan and claims descendancy from Brian Ború.
Alison McCormick grew up near Clontarf. She is a cancer surviver. When she decided to set up a fundraising charity for cancer research it seemed a good choice to link it with her home place, Clontarf and with Brian Ború since we were in his millennial year.
The original Brian Boru crown was handed over to The Vatican centuries ago and may or may nor still be there. Alison enlisted the help of Da Capo jewelers to design and make a replica of the crown incorporating old jewellery donated mostly by ladies. There are some high profile male donors as well, Michael Smurfitt and Lord Inciquin being two. People who donate jewellery get to write their names in an accompanying scroll which will be kept with the crown in the National Gallery.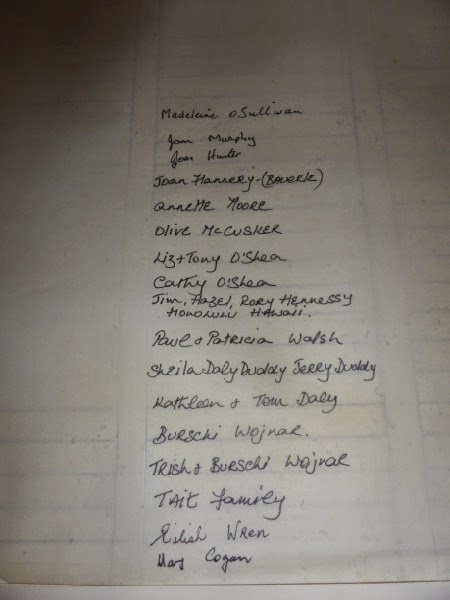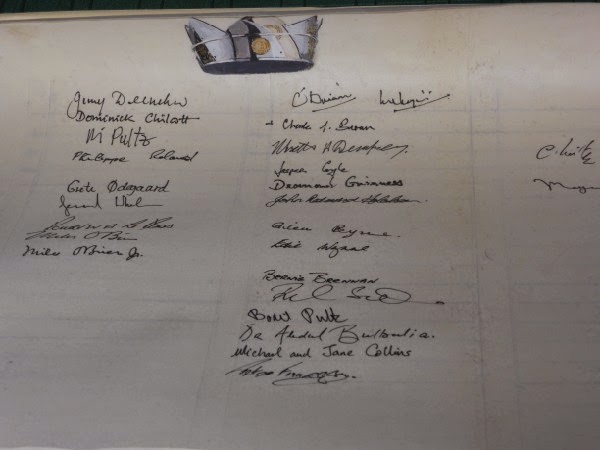 Interestingly, the jeweler who made the crown was from Brosna.
<<<<<<<<<
Good to have them; Bad to Need Them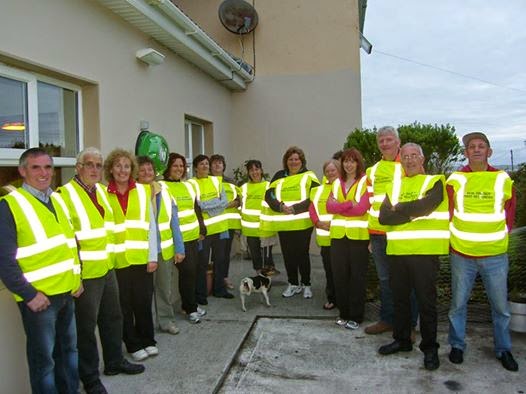 The ladies and gentlemen of Beal District First Responders
<<<<<
People at Listowel's Santa Parade on Sunday Dec 7 2014