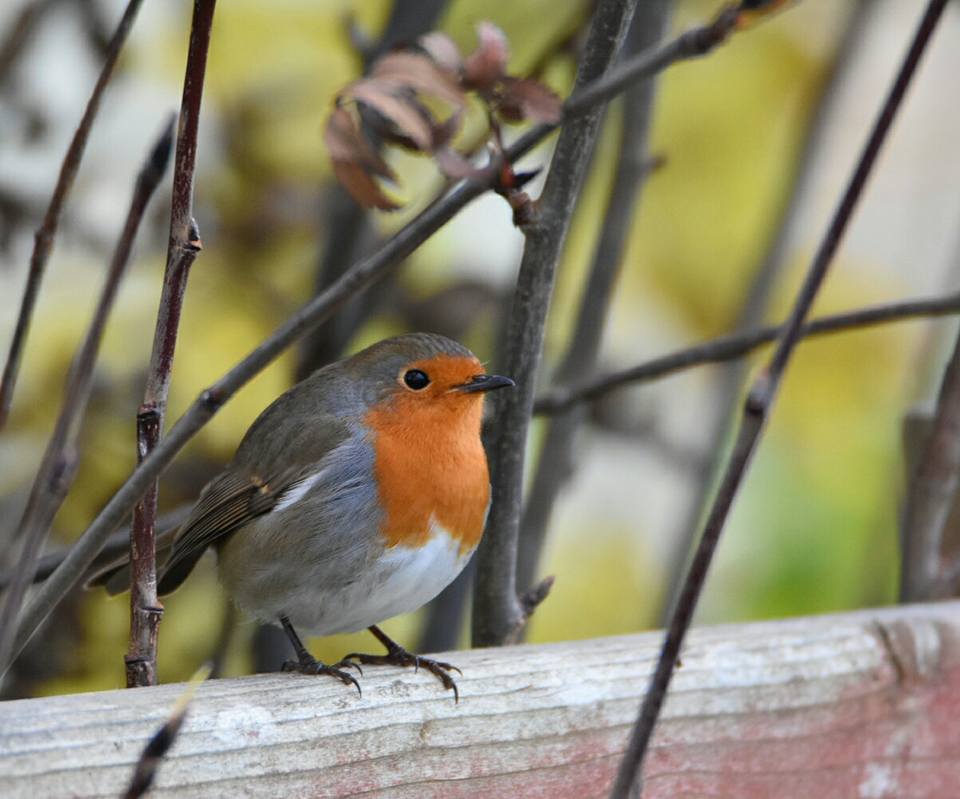 (photo; Chris Grayson)
<<<<<<<<


Halloween
This year Halloween has taken on a sinister aspect with these prank killer clowns popping up unexpectedly. I preferred it when we prayed for the salvation of the souls of our dead relatives at this time of year.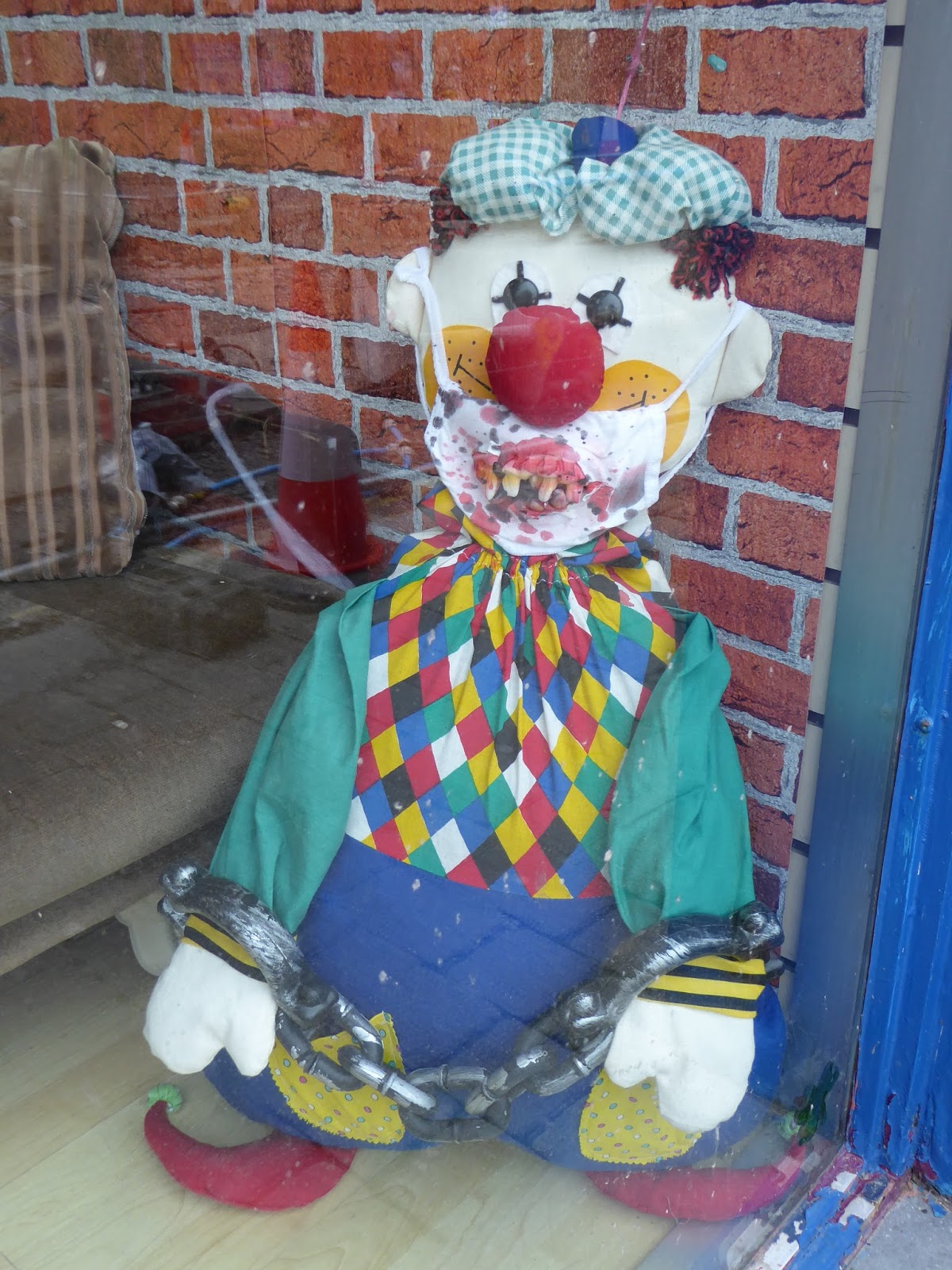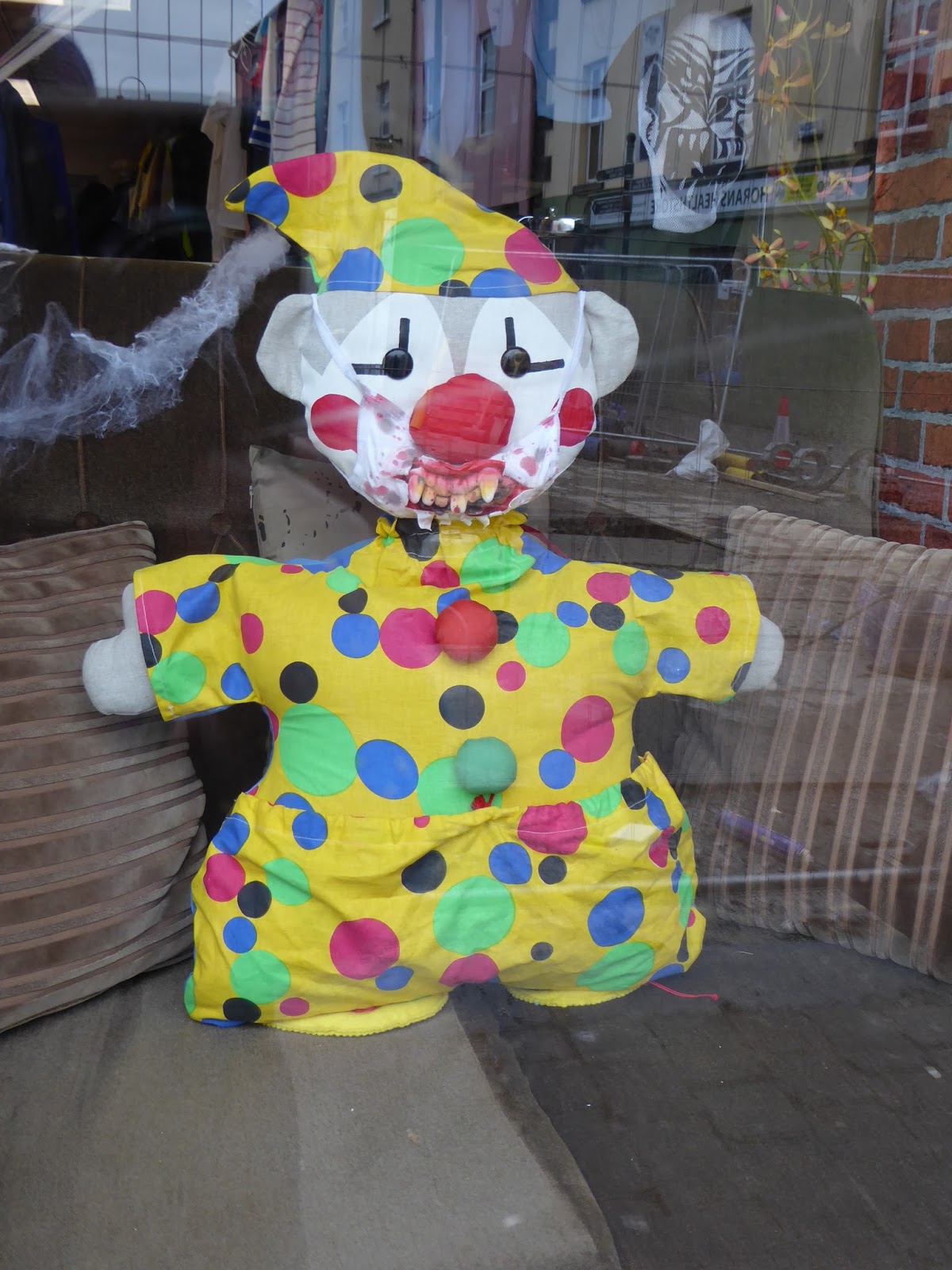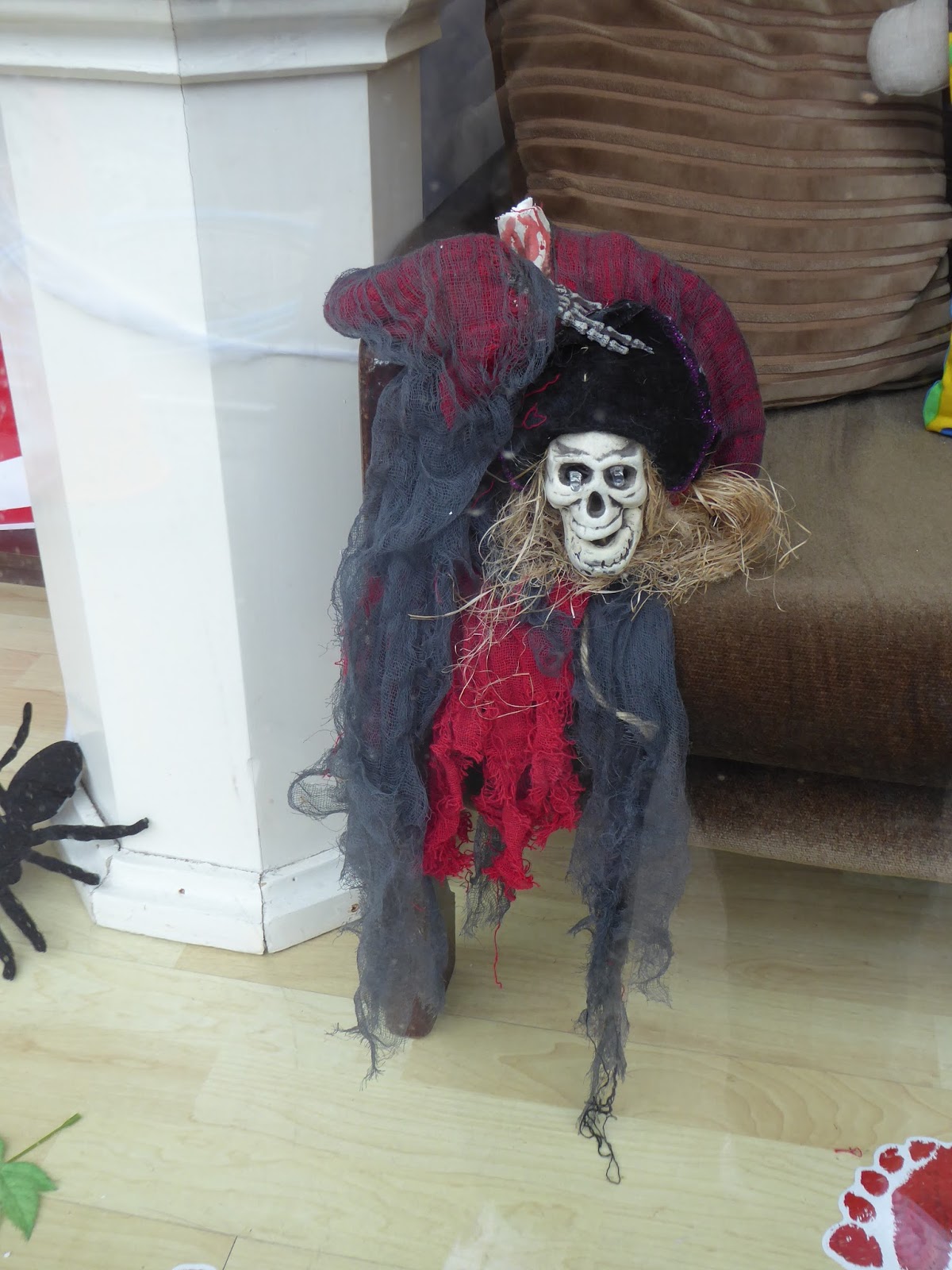 <<<<<
North Kerry, Cork and Limerick Dancers and Musicians at the Eistedfodd
It is often claimed that
Riverdance first introduced Irish dancing to a world audience. It did not.
Jimmy Hickey
of Listowel had already made that introduction.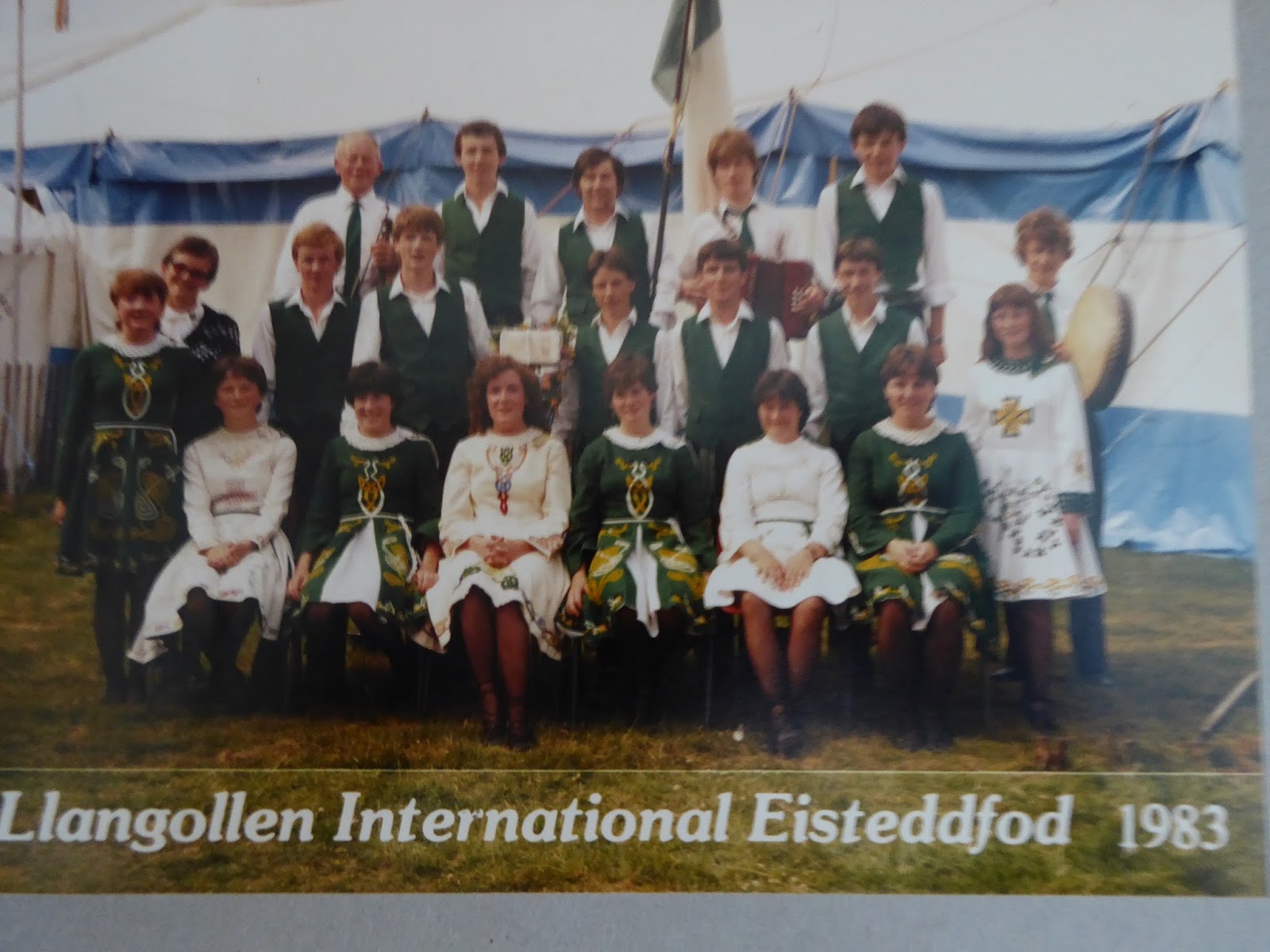 This is a postcard of the lovely village of Llangollen where the annual Eisteddfod takes place.
One year at the Eisteddfod,
while they were waiting to perform in the marquee, Jimmy and the troupe put on
a performance in the local square. The local people loved it and the prolonged
applause echoed all over the town square. These open air performances became a
feature of the Irish visitors schedule as did visits to old folks homes and
schools, reaching an audience who would not otherwise get to see the show. The
directors of the festival were very impressed with this.
The whole purpose of the Eistedfodd was to introduce the countries of the world to each other's cultures and in this way to promote peace and understanding. When Jimmy and his dancers were there there were 42 other nations taking part. In 1993 BBC Wales decided to follow the preparations of three of the participating countries. Ireland was chosen.They sent a camera crew to North Kerry and they filmed the dancers preparing, the late Mary Doyle, Kathleen McCarthy and a group of women making the costumes, a cross roads dance and a feis in Ballybunion.
The camera crew filmed the dancers dancing at Finuge crossroads and then in the programme this footage came first and then cut to the same dancers dancing in a pub in Wales.
Jimmy and his dancers appeared several times on RTE in the Bibi Baskin show, on the Late Late Show with John B. Keane and in numerous foreign television channels.
.Jimmy Hickey and his dancers at festivals and on TV
<<<<<<<<<
Daisy Kearney
The special guest at this year's Gary MacMahon Singing Festival was storyteller Daisy Kearney.
<<<<<<<


Santa Has Landed


Where else but the real capital of Ireland, Cork. I just hit Pana in time to see his arrival at Brown Thomas for his photo shoot.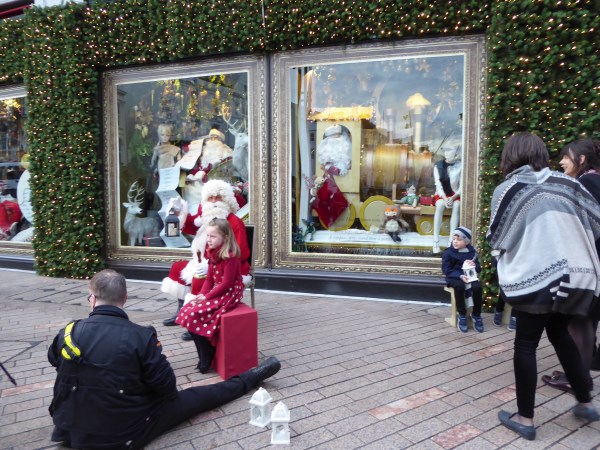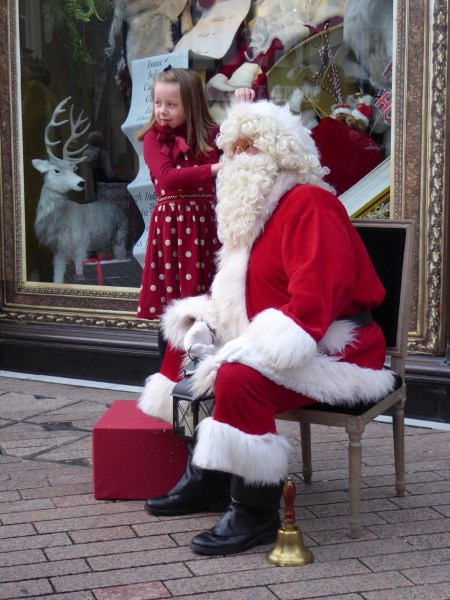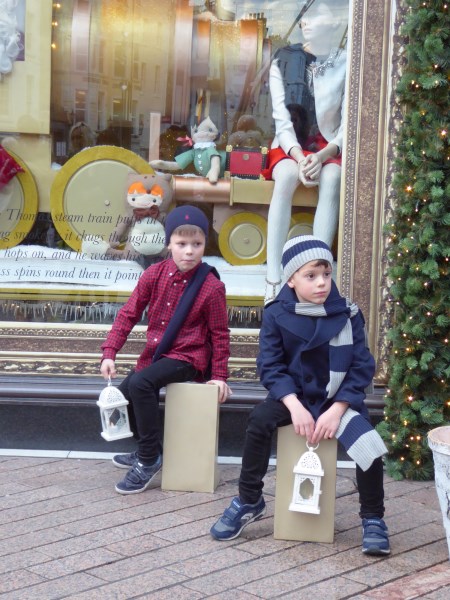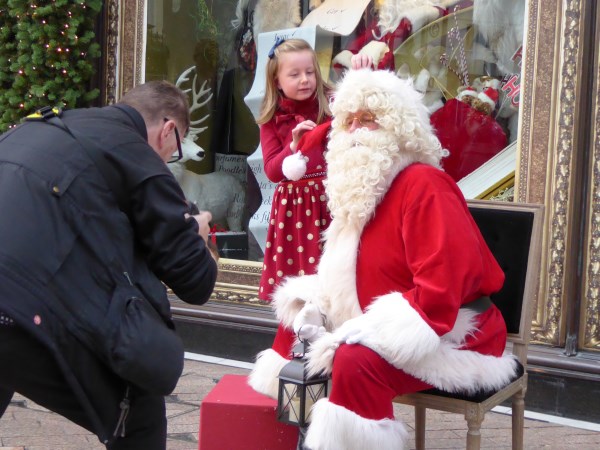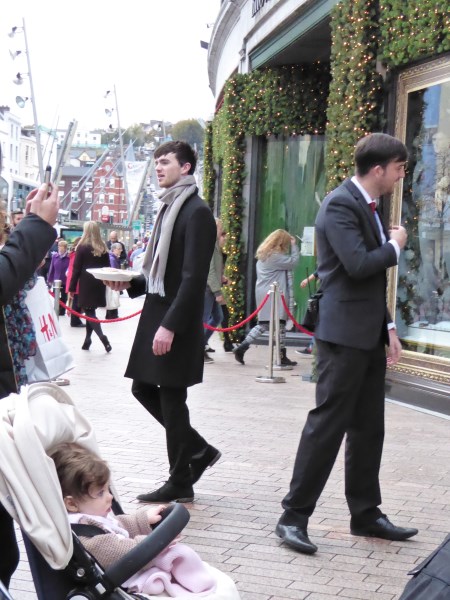 This lanky fellow who could be straight out of Dickens was offering us all mince pies.