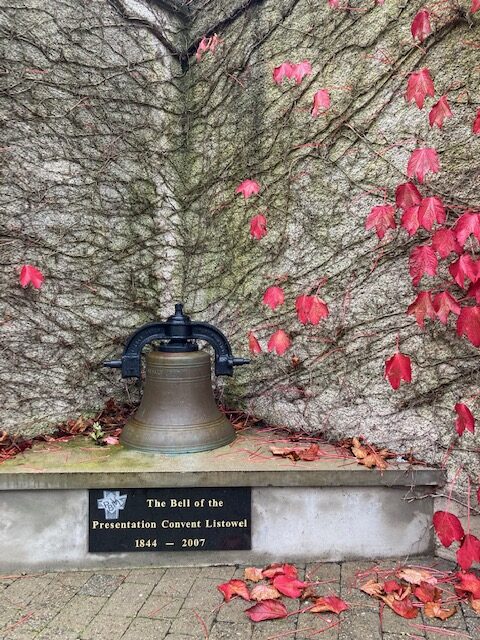 Presentation Convent bell in the grounds of St. Mary's, Listowel
<<<<<<<<
New Business in The Square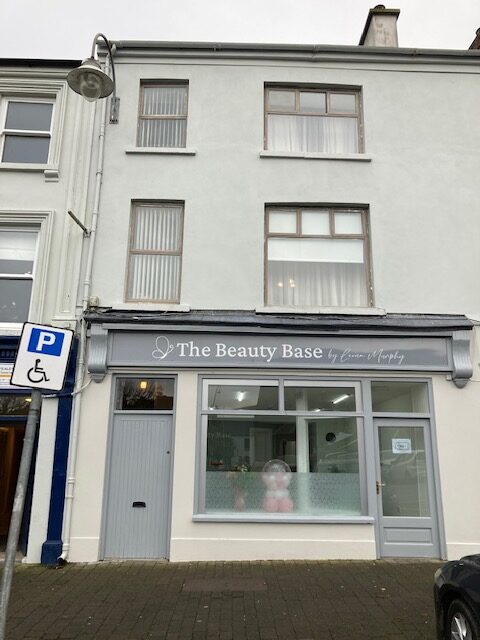 <<<<<<<<<
Lyreacrompane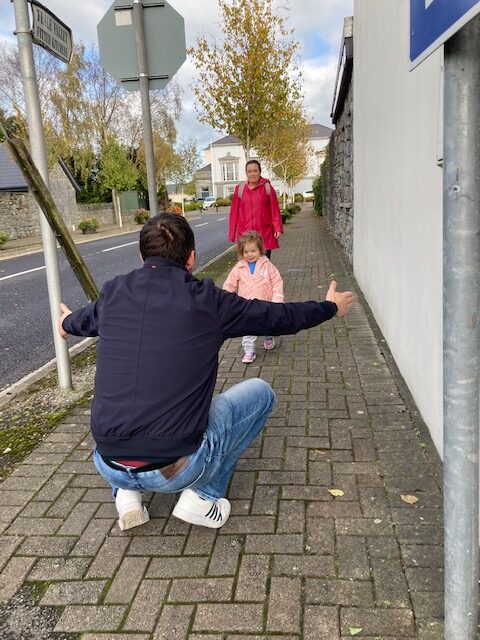 My son in law, Seán, works for Bord na Móna. His father is retired from Bord na Móna and his mother still works in Bord na Móna head office in Newbridge.
When my Kildare family visited recently we headed to Lyreacrompane to see the latest in the local Bórd na Móna connection.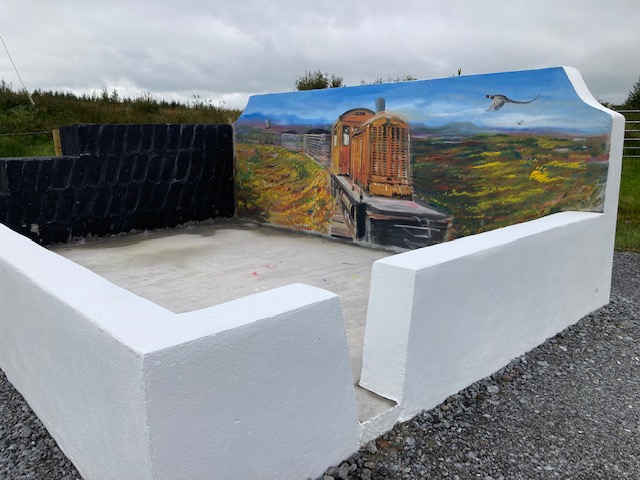 This Mike O'Donnell mural stands on the spot where the bog and works once stood.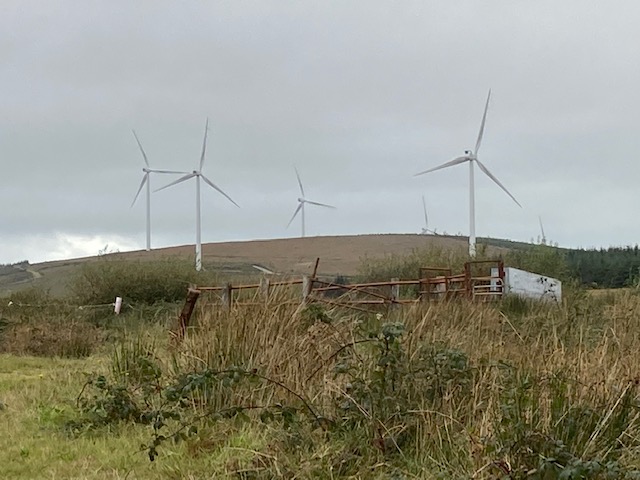 On the hill behind the mural is today's source of power, wind turbines.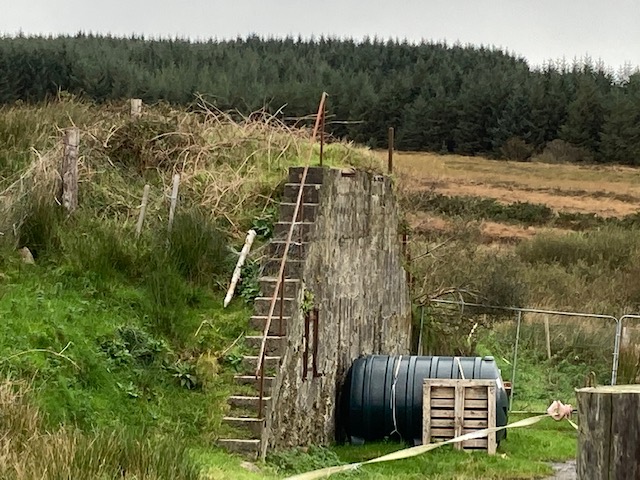 Looking right as you face the mural, you can see the remains of a tippler.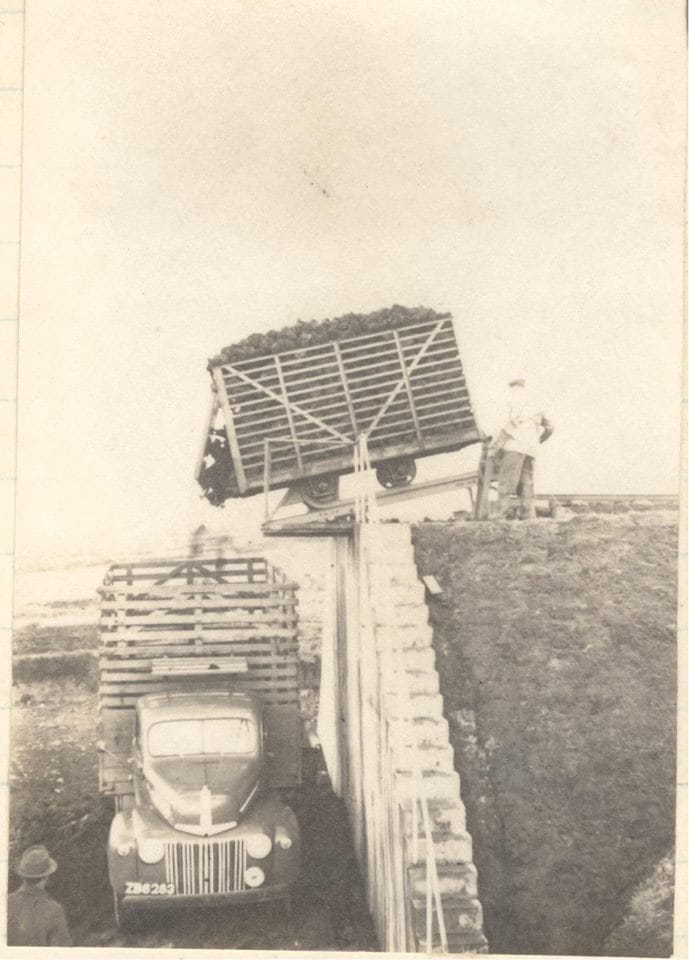 Archive photo of a tippler in use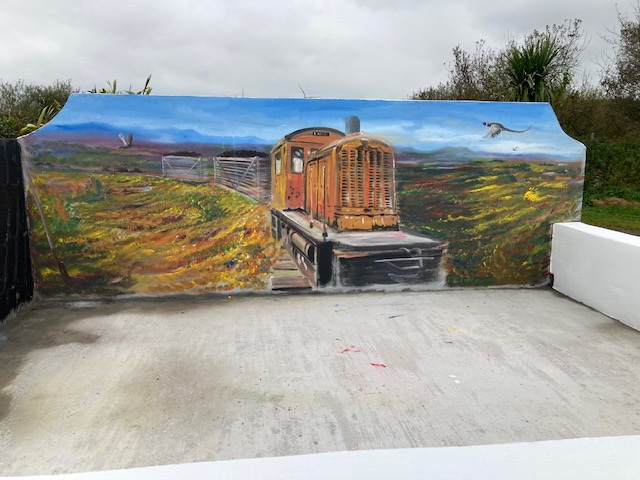 Lyreacrompane Bord na Móna workers had a hard life. During the turf harvest, workers (all male) came from far and near. They lived in Nissan huts in fairly primitive conditions for months on end. Everyday they toiled in wet bogs doing backbreaking work as they harvested the turf for household fires, for industry and for power. The good old days!
<<<<<<<<
A Poem in Praise of Abbeyfeale
from Dan Keane's The Heather is Purple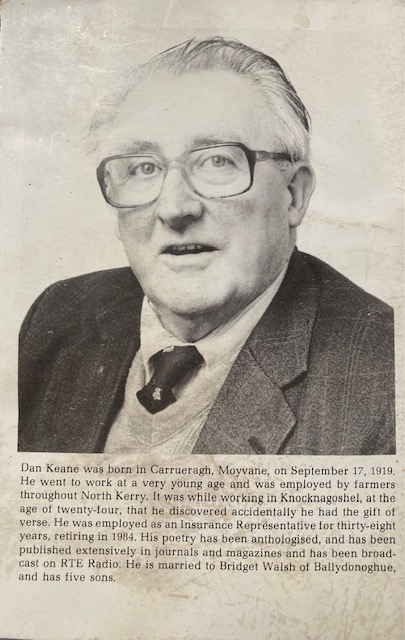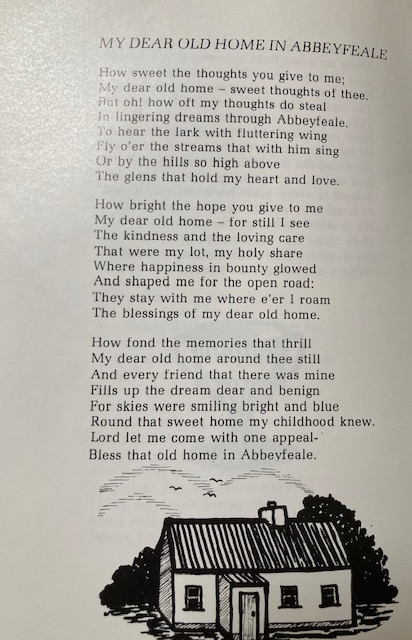 <<<<<<<<<<
Garden Centre Christmas Shop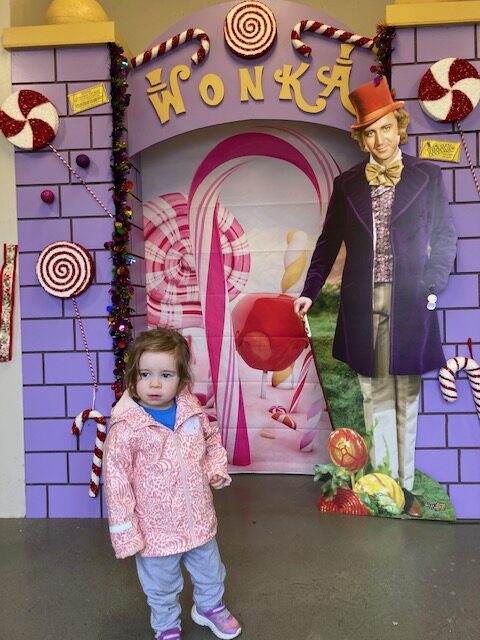 It's open!
More photos next week.
<<<<<<<<
Be Halloween Safe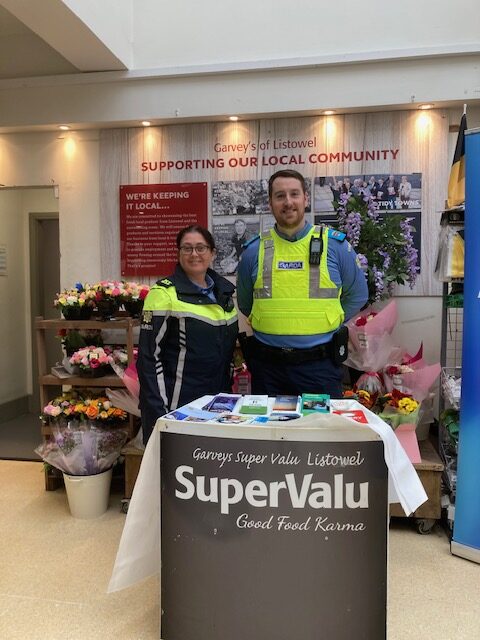 Two friendly gardaí were working in Garvey's helping to make Halloween a safe enjoyable holiday.
<<<<<<<<
A Fact
There were four funnels on the ill fated Titanic. Only three of them were functional. The fourth fake one was added to make the ship look more powerful and symmetrical.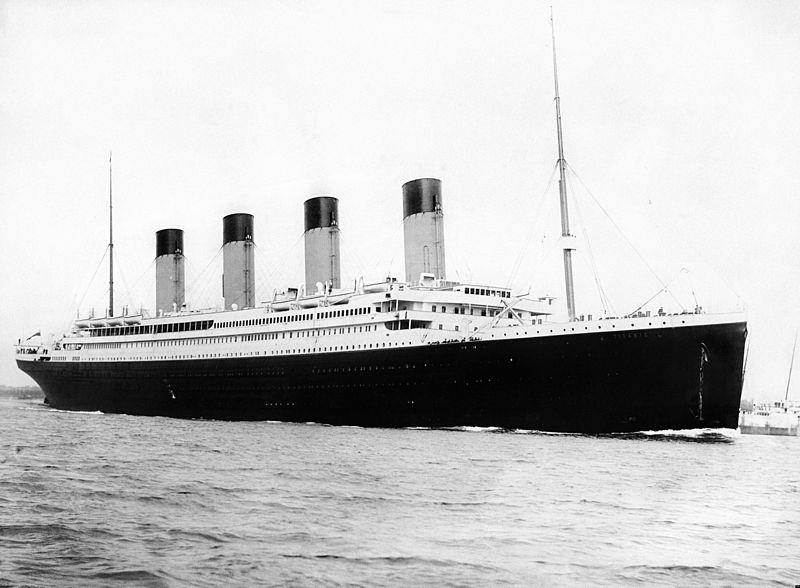 <<<<<<<<
P.S. A big thank you to everyone who contacted Listowel Connection to help Tom Gould help his wife to find her Listowel Connection. Tom and Noreen are delighted with all the information.
<<<<<<<<<