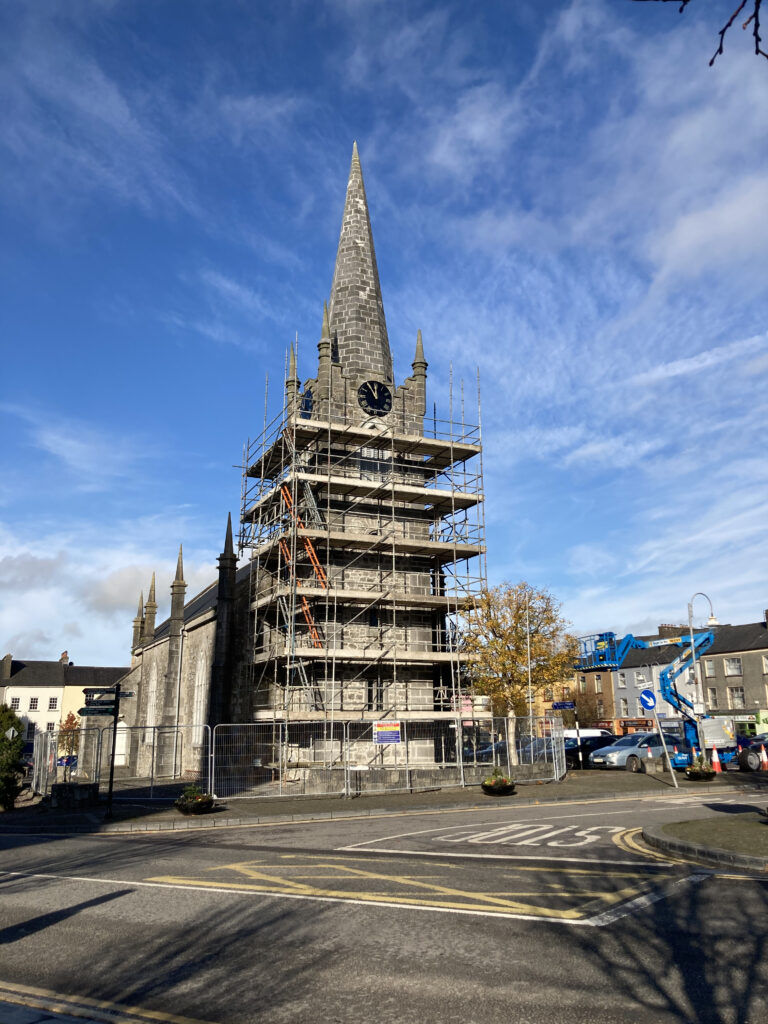 <<<<<<<<<<<
A Listowel Fact
St. Michael's College used to be as fever hospital. In the 1940s and 50s it had a massive reputation for the teaching of Latin and Greek. A remarkable number of St. Michael's past pupils have achieved international eminence.
Hard to believe but the first team game that was played in the college was cricket.
<<<<<<<<<
That was Then; This is Now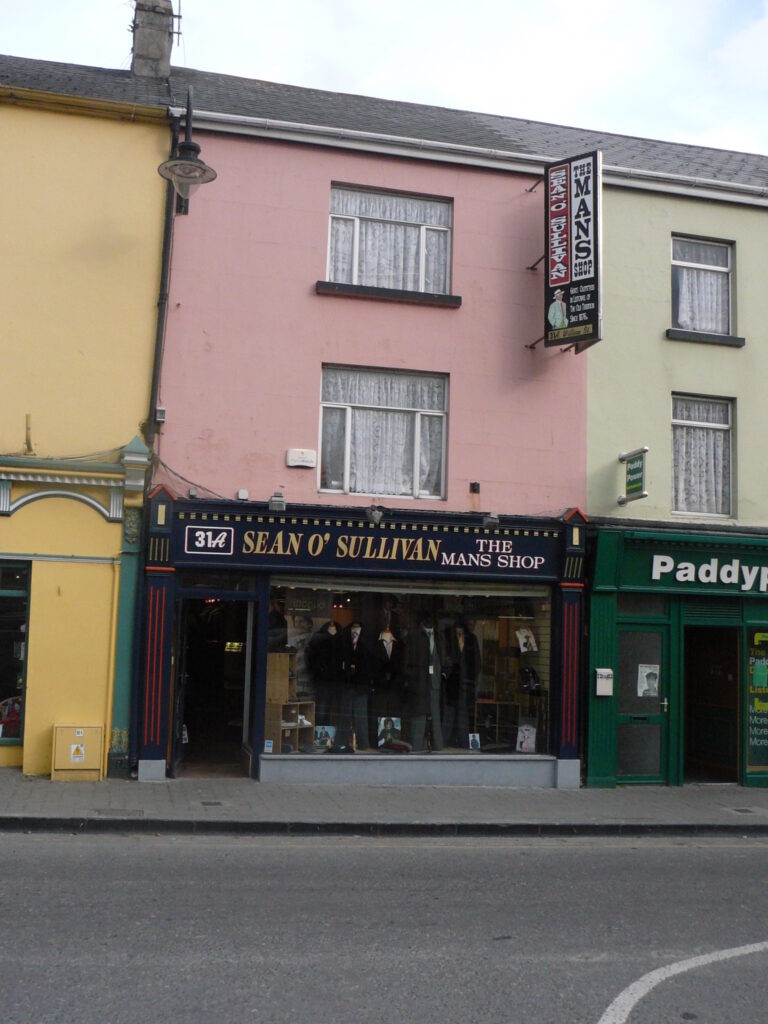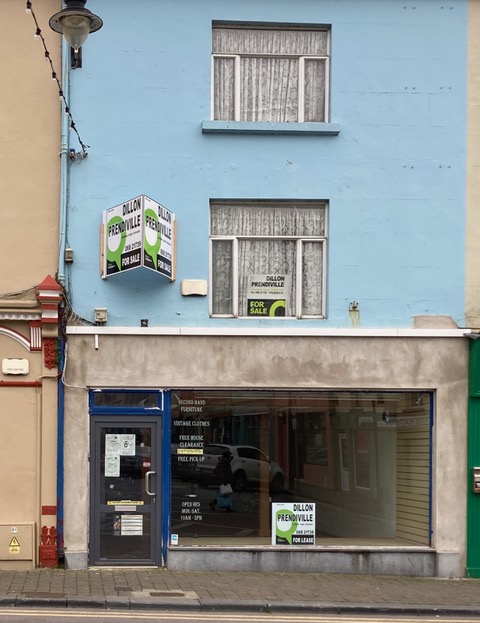 Another premises looking for a new tenant. The first photo dates back to 2007.
<<<<<<<<<<
How Much is….?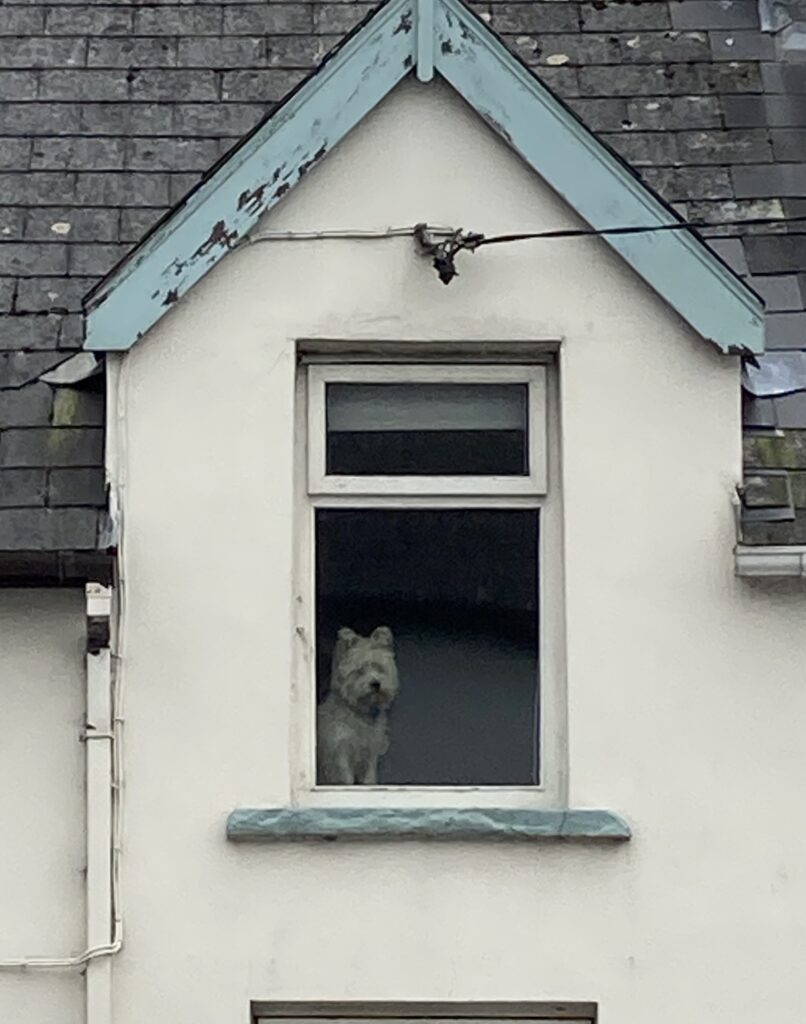 A Listowel pooch in a room with a view.
<<<<<<<<<<<
Today's Long Read
Cyril Kelly tells us about the trials and tribulations of an altar boy in November. They were all boys before Vatican 2. No altar servers then.
Cyril brings 1950s Listowel vividly to life in this beautifully crafted essay.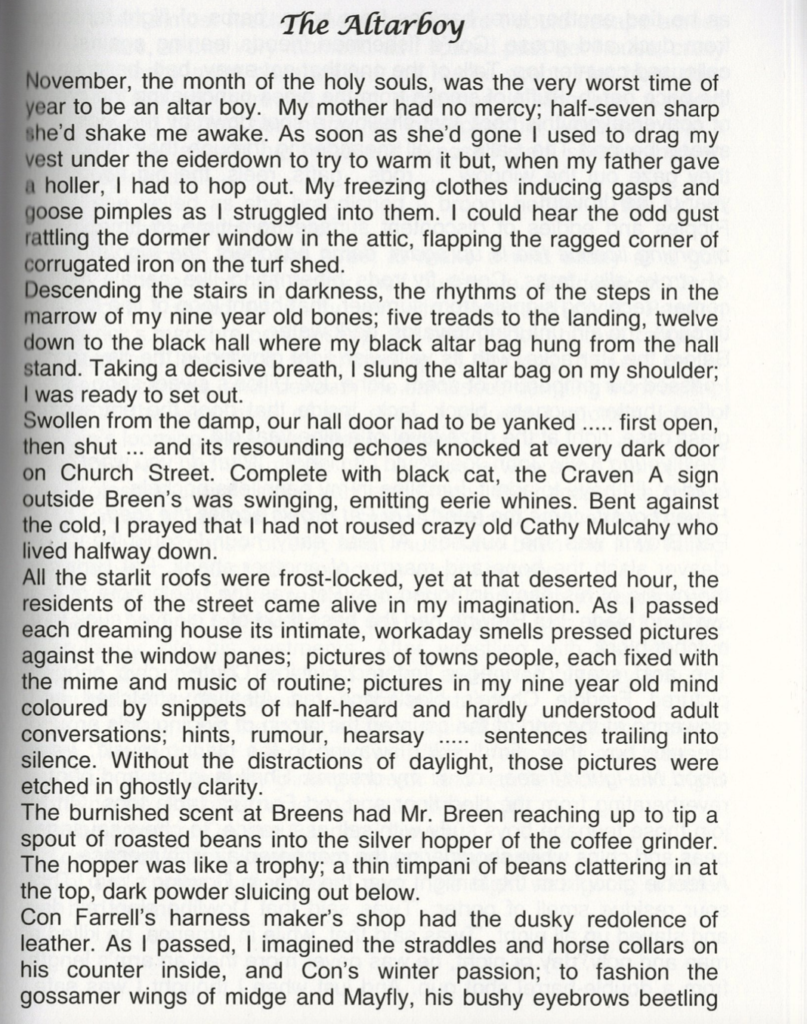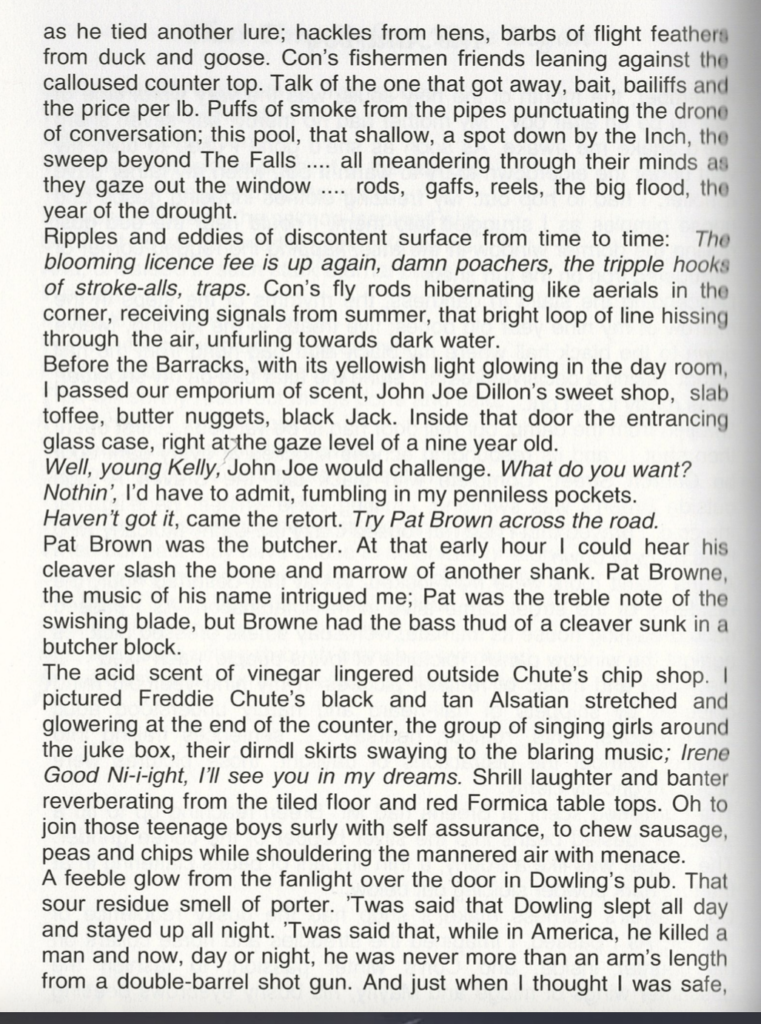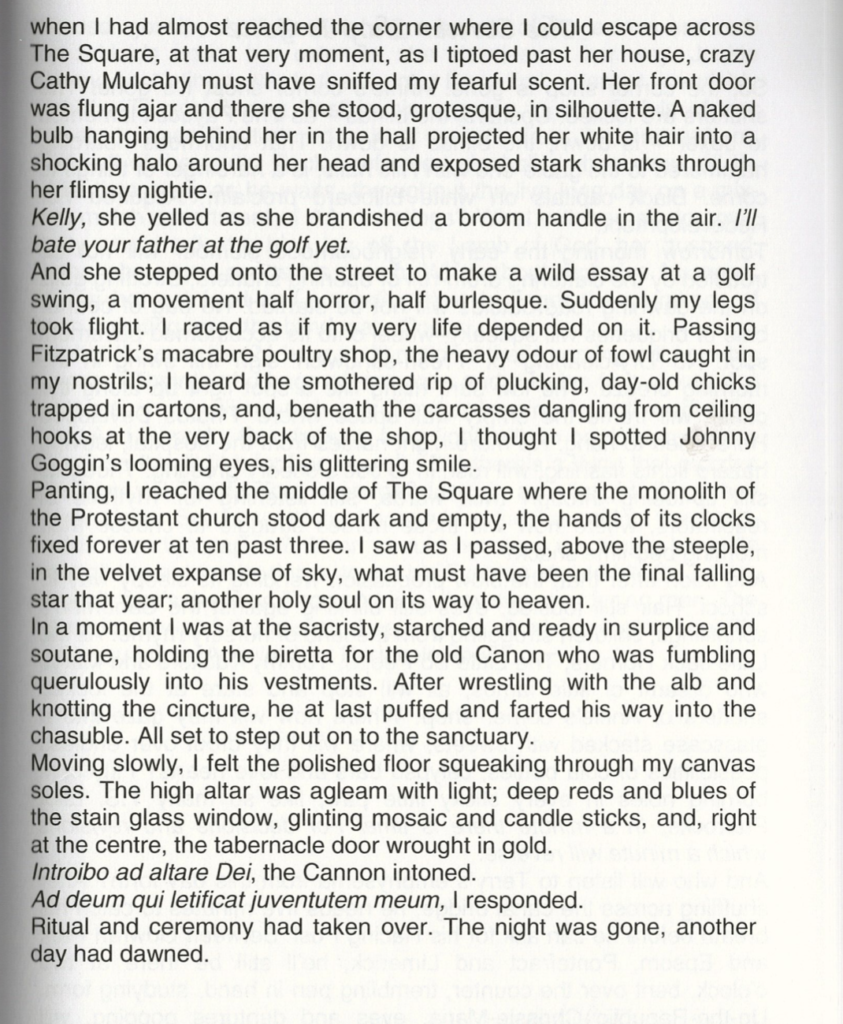 <<<<<<<<<<<<<<<
That was Then; This is Now
A then and now picture with a difference…new principal of Presentation Secondary School, Listowel, Katherina Broderick pictured with former principal, Sr. Consolata Bracken in St. Mary's Listowel on Presentation Day, November 21 2021
(photo shared on school's Facebook page)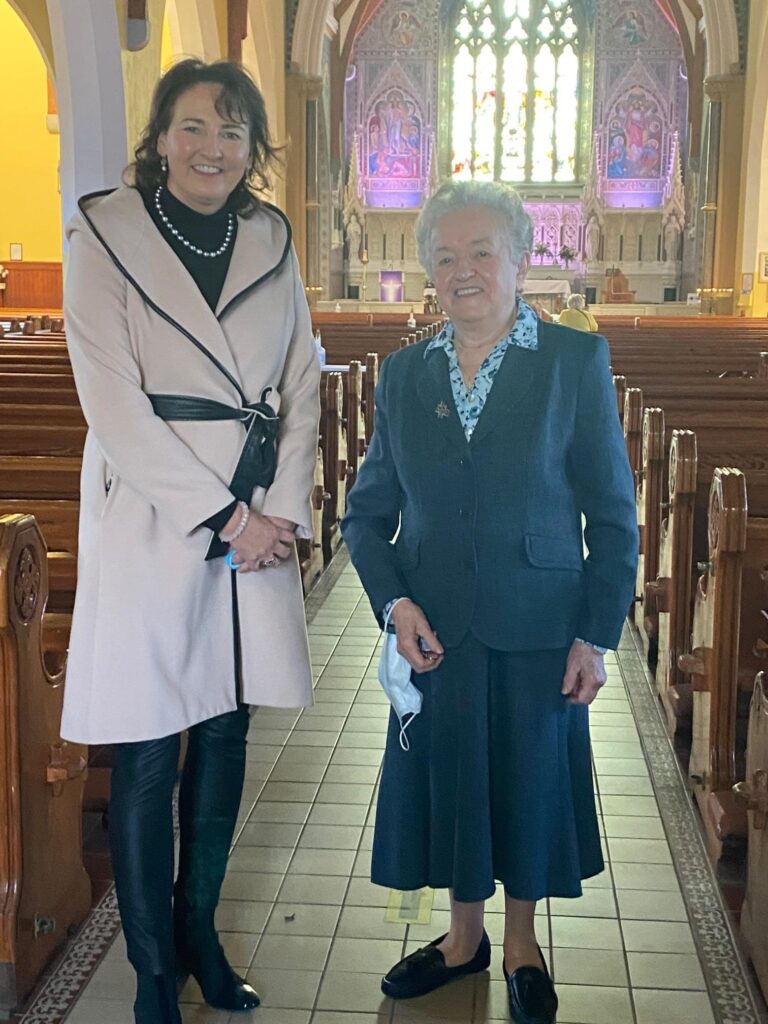 Katherina is the first past pupil to be appointed principal. I wish her every good luck in her new role.
<<<<<<<<<<<<<<