Jer Kennelly has put together a great montage of faces at the fair on Thursday last:
http://www.youtube.com/watch?v=nHqiRIKAfmk
>>>>>>>>
At one time much of the trading in horses and other livestock all took place on the streets of towns up and down the country. Here are a few pictures.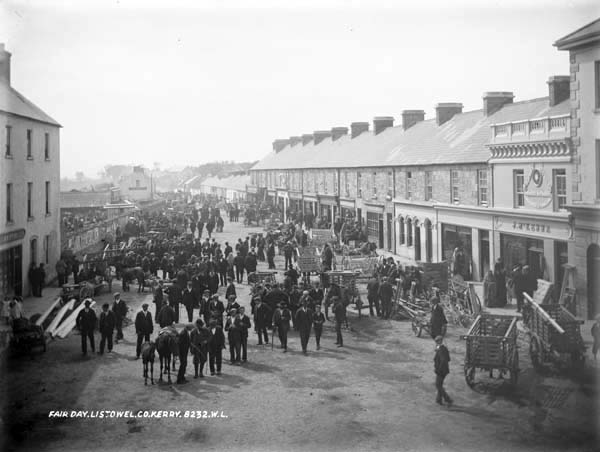 Market St. Listowel on a Fair Day.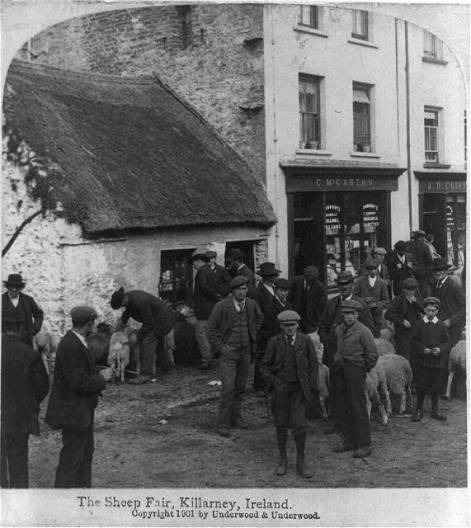 Sheep Fair in Killarney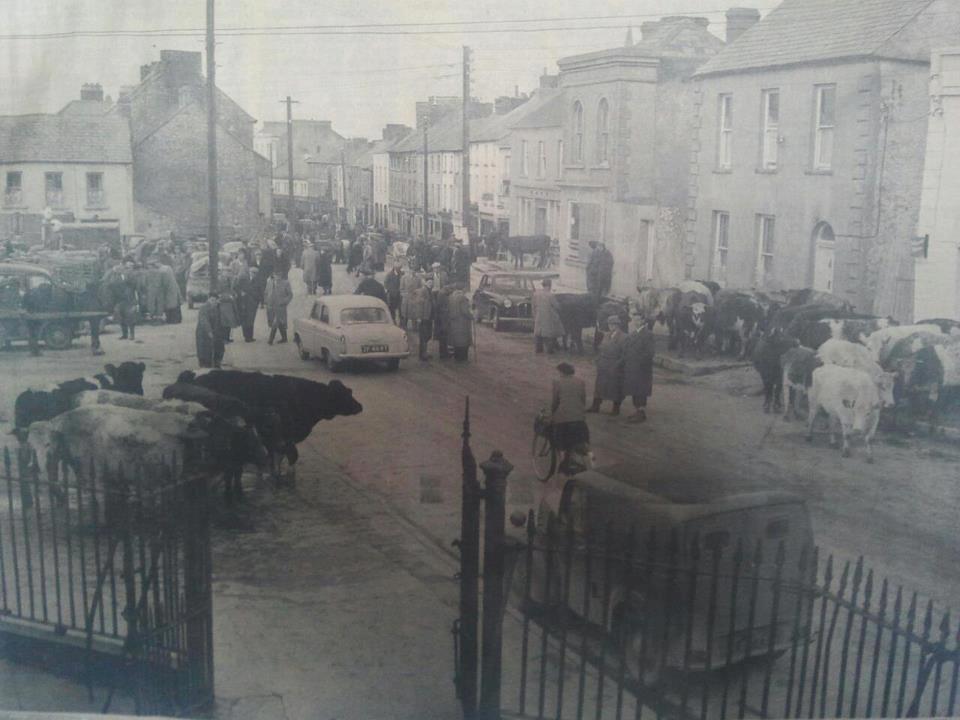 Fair Day in Rathkeale, Co. Limerick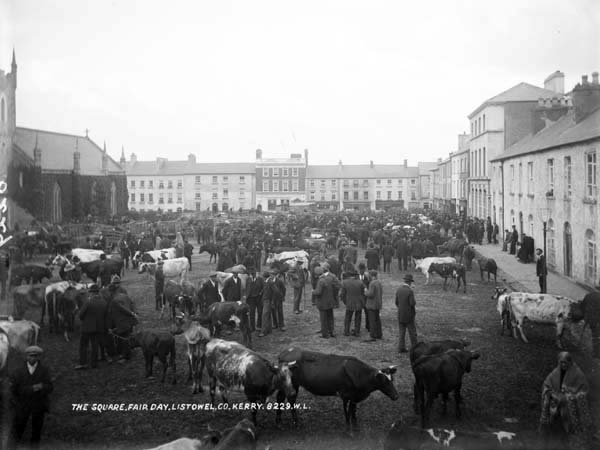 The Square, Listowel on a Fair Day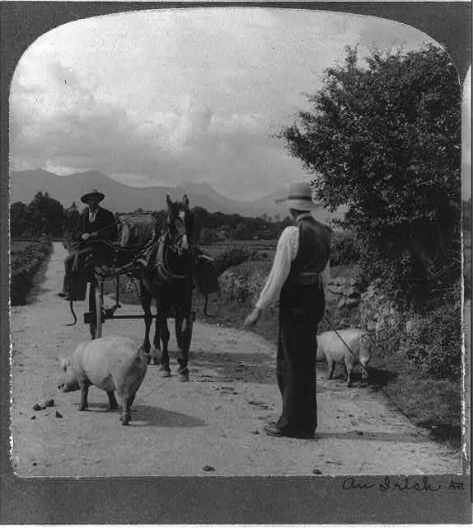 Taking pigs to the fair in 1905
>>>>>>>
Meanwhile in Pamplona!!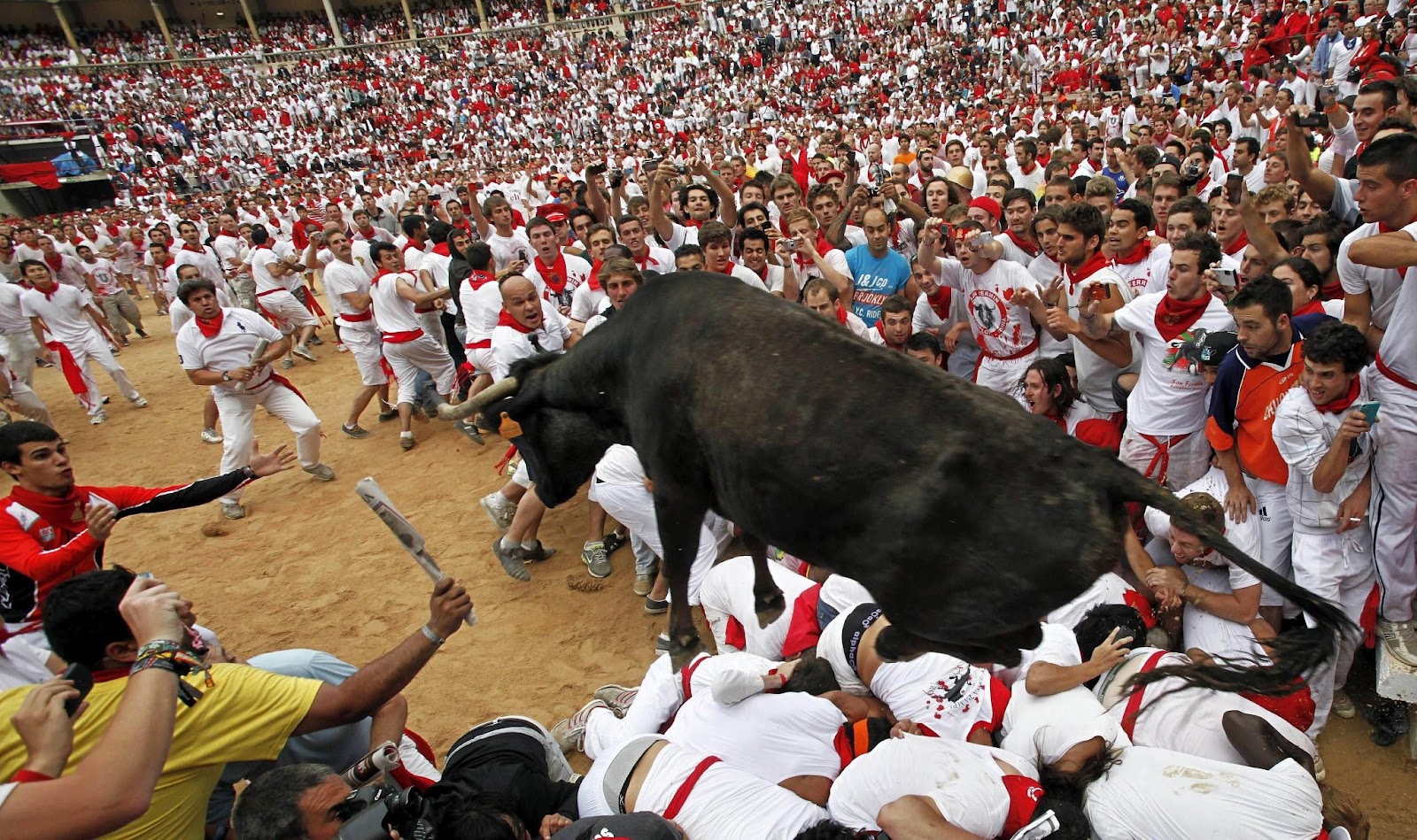 >>>>>>>>
Jamie O'Connell's trip to Listowel Writers' Week is here:
http://www.jamieoconnellwriter.com/?services=writers'-week-listowel-2012&wpmp_tp=0
>>>>>>>
A few Wednesday announcements
On Wednesday next I will be going with 3 of my friends from North Kerry Reaching out to Radio Kerry to chat with Alison Nulty. It should be Weeshie but Weeshie got a better offer and Alison got his Radio Kerry gig. On July 11 we will be chatting with Alison about NKRO, about our upcoming festival and other matters historical and genealogical. I'll tell you all about it, with a photo, later on in the week.
Also on Wednesday our friends in Listowel Comhaltas will be continuing with their Seisiúin in The Listowel Arms. From 9.00p.m. you can enjoy the best of Irish music song and dance. If you have visitors on your hands, this is the ideal night out for them. If you are visiting North Kerry, be sure to drop into the Listowel Arms for the Wednesday seisiún on any summer Weds. night.