Kingdom County Fair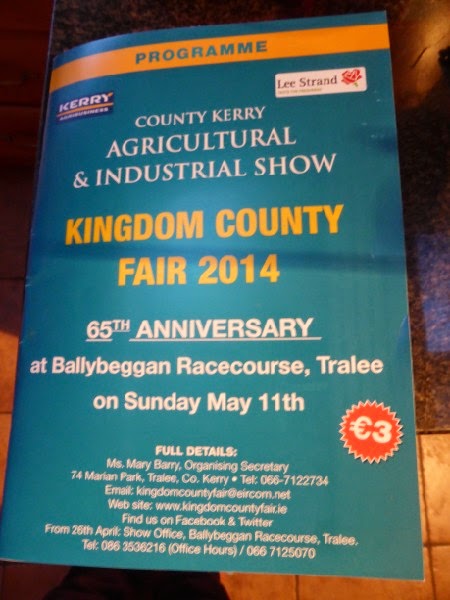 I had one of the best days out this year at this event on May 11 2014.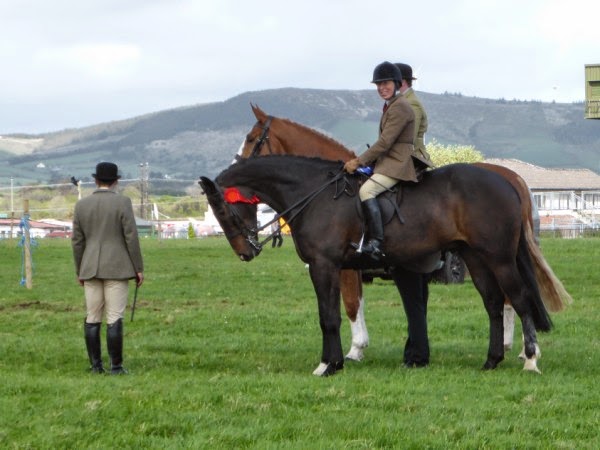 My niece's lovely horse, Mr. Riordan won his class and then went on to be reserve overall champion of the show. I was delighted to be there to record the event.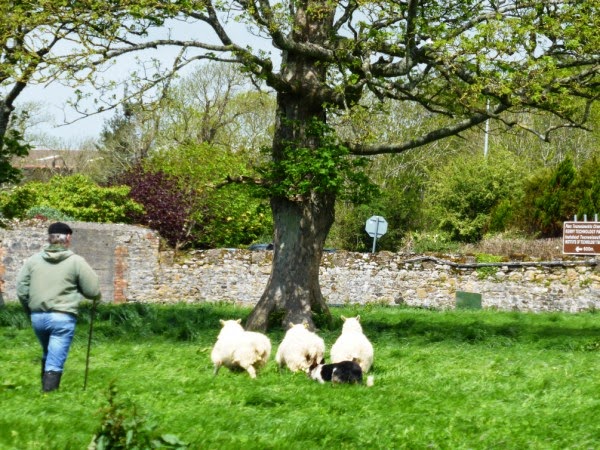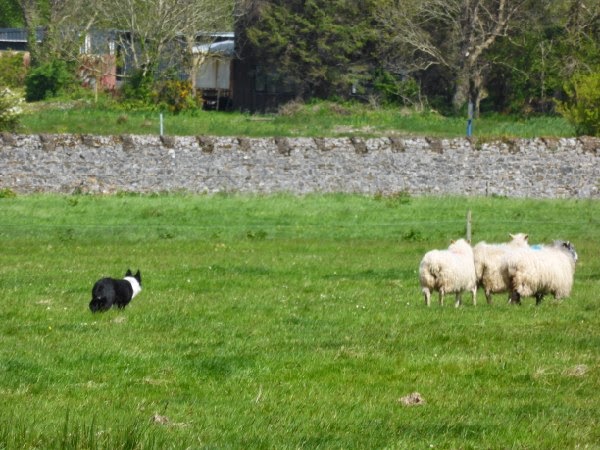 Showing animals is all about obedience and a willingness on the animal's part to respond instantly to his master's command. This was obvious in the horse showing ring but it was even more obvious in the sheep rounding up competition where the teamwork of man and dog was thrilling to watch. The sheepdog trials took place in a remote corner of the show field and I don't think it got the exposure it deserves.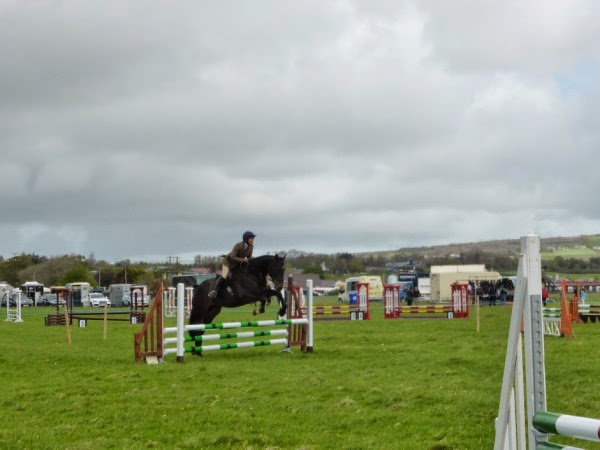 Mr. Riordan tried his hand at the show jumping as well and he scored two clear rounds. Maybe a future as a show jumper awaits him.
There were competitions for all sorts of animals, skills and crafts. I took the photo below from The Kingdom County Fair's Facebook page. It shows the enormously talented Philomena Sheehy from Duagh receiving one of her many prizes. Philomena has "a gifted pair of hands". She has been winning prizes at this fair for years. 2014 was no exception.
<<<<<<<<<






Car Boot sale…….Community Centre


One man's junk is another man's treasure.
May 25 2014 in Listowel Community Centre. Drop in and pick up a treasure.
<<<<<<<
"Oh stony grey soil of Monaghan
You burgled my bank of youth."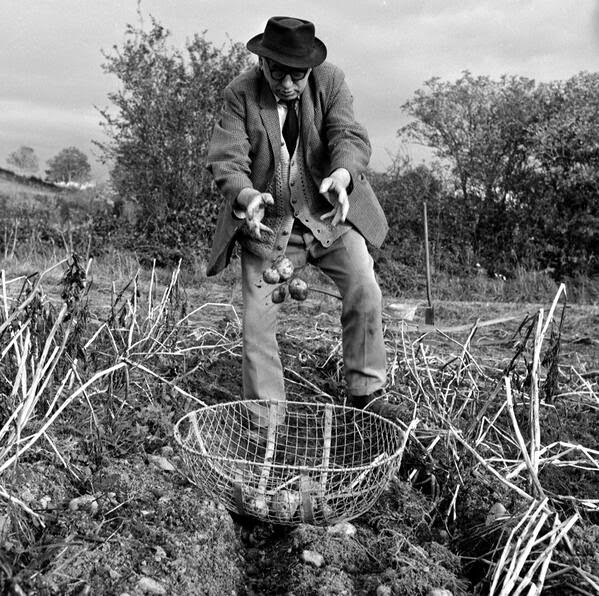 Patrick Kavanagh picking spuds (photo from The National Gallery)
<<<<<<
Rhona Tarrant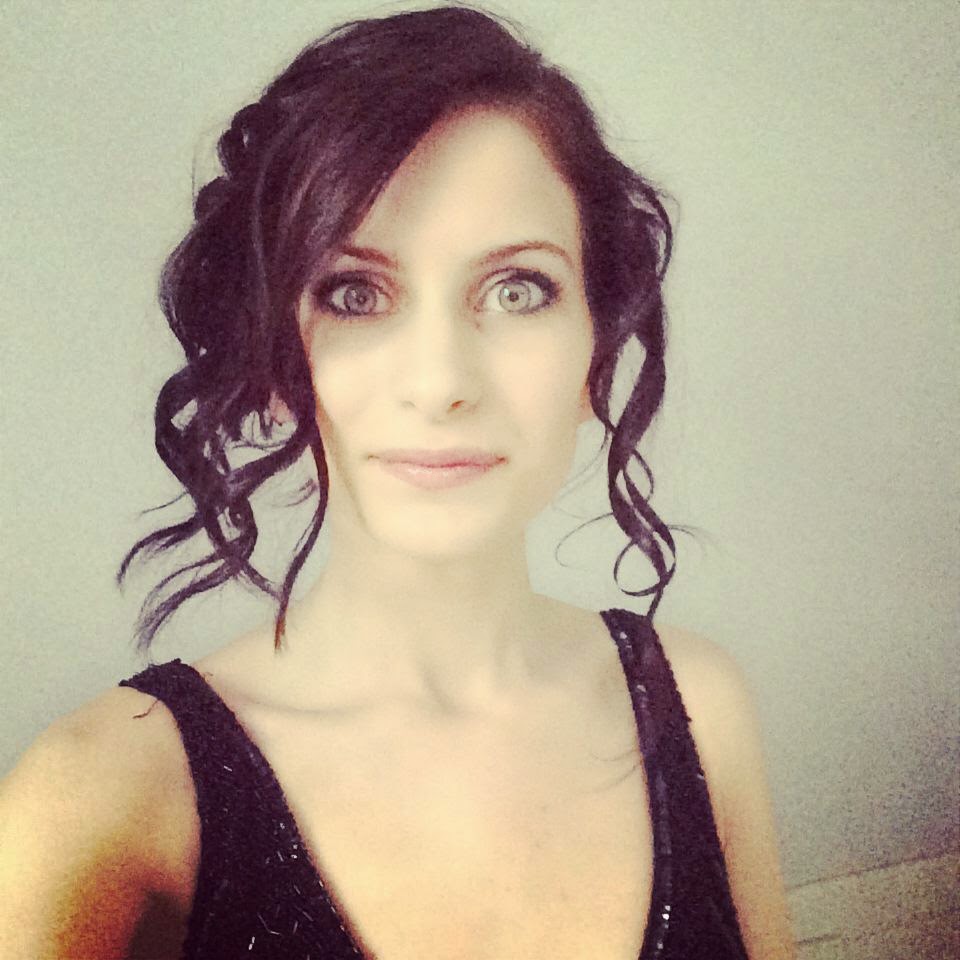 This Cinderella got to go to the ball. Rhona Tarrant of Listowel is currently on an internship in New York. She recently got to go the Gala Ball for the American Ireland Fund. The famous Kerry fashion designer to the stars, Don O'Neill lent Rhona this fabulous dress from his Theia collection.
<<<<<<<
Kay Caball

Kay is always a powerhouse of information. Her latest blogpost about thinking outside the box when it comes to researching your ancestors is entertaining and informative.
http://mykerryancestors.com/blog/
Kay writes as she speaks, in an easily accessible narrative style with lots of interesting anecdotes to illustrate her point. This is why I know that her book:
The Kerry Girls: Between the Famine & The Crown
The Story of 117 Kerry Girls sent to Australia on the Earl Grey Scheme
will make fascinating reading.
Kay will launch her book at Writers' Week 2014 on Saturday May 31st. in Scoil Realta na Maidine at 2.00 p.m.
<<<<<<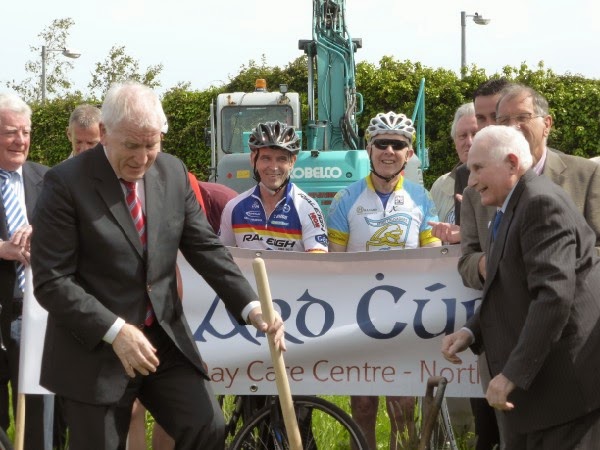 Jimmy Deenihan and Micheál OSuilleabháin turn the first sod in the Ard Curam building project.