Ballybunion March 17 2019
<<<<<<<
The Slate House
This Ballybunion house recently featured in the TV programme Home of the Year. It didn't win but it came close.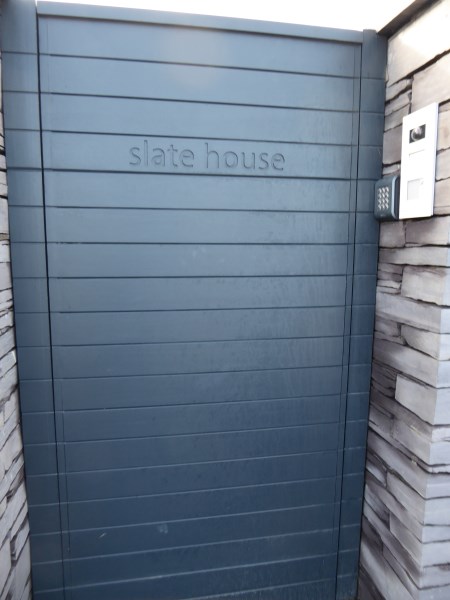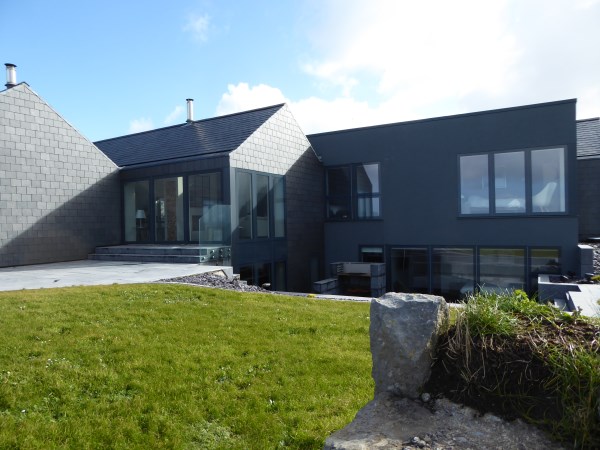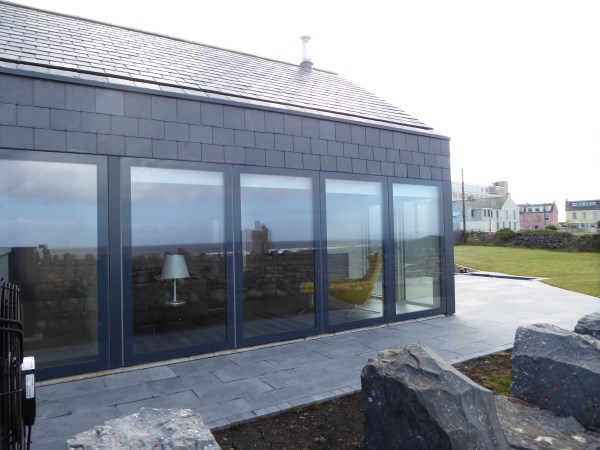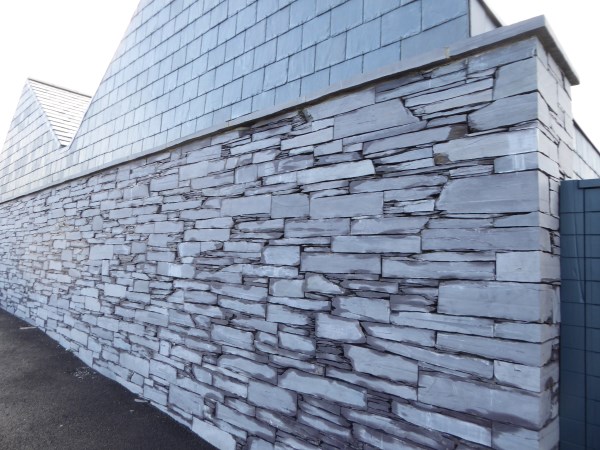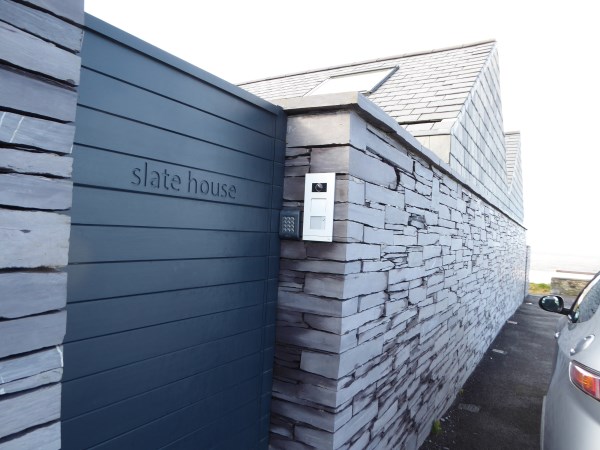 It is a luxury architect- designed house with stunning views.
I saw it recently advertised on Air B and B at a rate of €700 per night.
<<<<<<<<
A Rabble Rousing Speech from 1919
Kerryman Saturday, January 11, 1919
Nationalist Meeting in Listowel (Edited)
…..The speaker then proposed the resolution to the meeting which was seconded by Mr. T. J. Walsh, and passed with acclamation.
The Rev. Father Charles O'Sullivan, C.C., then came to the front of the wagonette and was received with a perfect storm of applause. The cheering having ceased, he said—Men of this young and unconquerable Ireland, the weather has put a serious strain upon our endurance this morning, but it is as nothing in comparison with the discomforts of soul and body suffered by those fellow-countrymen of ours those men of the breed and stuff of heroes who are enjoying the cold plank beds and the comfortless fare of British Imperial hospitality (cheers).
Our first word to-day is congratulation to Cathal Brugha (hear, hear). He is not a Polish Jew, nor a Russian Bolshevist, nor a German spy (laughter). He is the elected representative of Waterford County who was arrested the other day for the crime of bearing and using his father's name (laughter). Surely Johnbulism in Ireland has long since become a laughable farce, and if it had not been a stumbling block in the way of human liberty it would be a laughing stock indeed (hear, hear). We thank John Bull for this now piece of stupid buffoonery, and for this fresh bit of merriment in these serious times (laughter).
Our second word is to offer to our own Sean McKenna our most hearty congratulations (loud cheering, which continued for some minutes). He appears with us to-day—(cries of he is welcome and cheers)—invested with a now title to our honour and esteem (hear, hear). Everybody in Kerry—yea in Erin knows what this title is. On this deathless combat between the Celt and the Saxon which is now in its last throes—in this strife between two forces divergent in their ideals and purposes as Columkille and Luther (laughter). In this combat John McKenna became a prisoner of war, he fell into the clutches of a tyranny as has never been conceived by Prussian, Russian or Turk to outrage the spirit of liberty and to extinguish that sentiment of racial self-respect, self-dependence and self-reliance, which is the very foundation of free national community life. How like and how familiar is the monster tyranny in all climes and ages the same old maws and the same old paws; (laughter). The old dragonheaded monster known abroad as Prussianism, Russianism, Turkism has for long centuries been seeking to devour this noble land of ours under the name of Saxonism. They never will (cheers). Now is the day, now is the hour for us to rise from slumber and to be up and doing, and watching and guarding from the hill tops of Gael-land (cheers). All Ireland asked to-day was to be allowed to take her place in a league of free peoples, in equal rights and equal chances in the pursuit of prosperity and peace (hear, hear, and cheers).
<<<<<<<
More from St. Patrick's Day 2019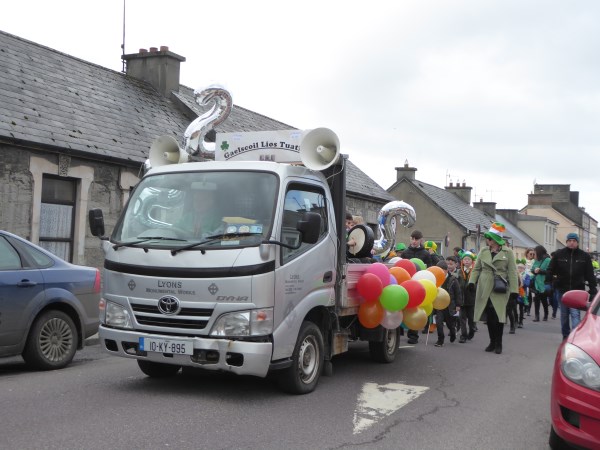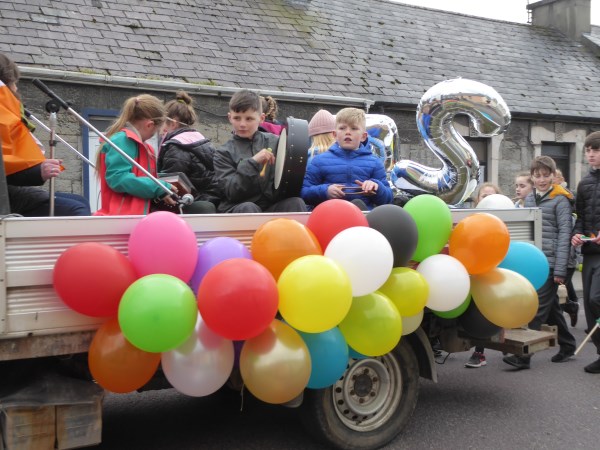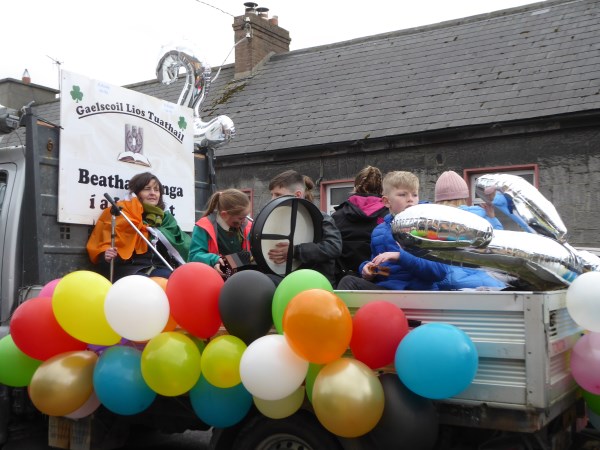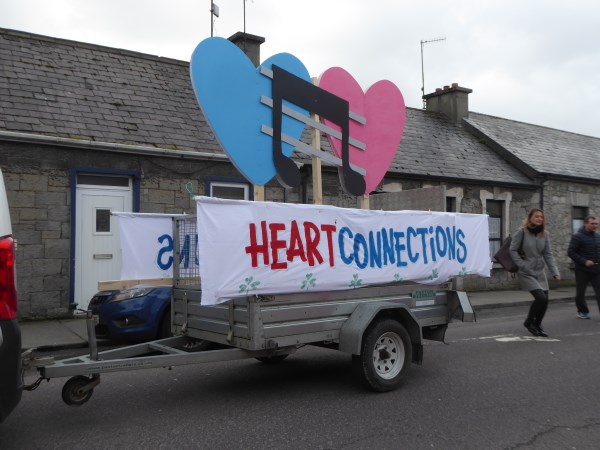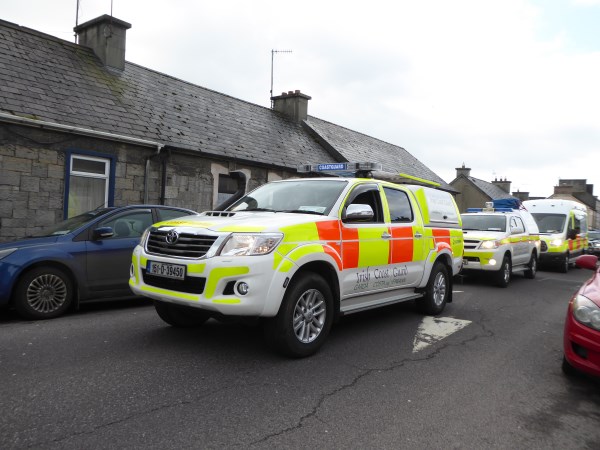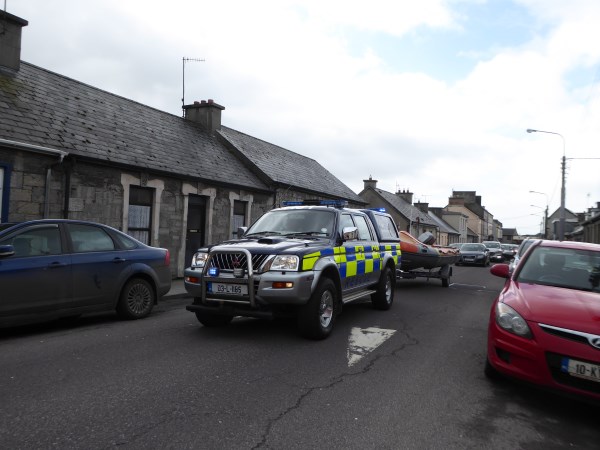 <<<<<<<<
Rescue Services
On the day of the Marconi celebrations Radio Kerry provided live coverage of the whole event and a great account of the Marconi story.
On March 19 2019 at the Marconi centenary celebration in Ballybunion, as well as wireless station memorabilia and early wirelesses there were many of our rescue personnel and rescue vehicles on display.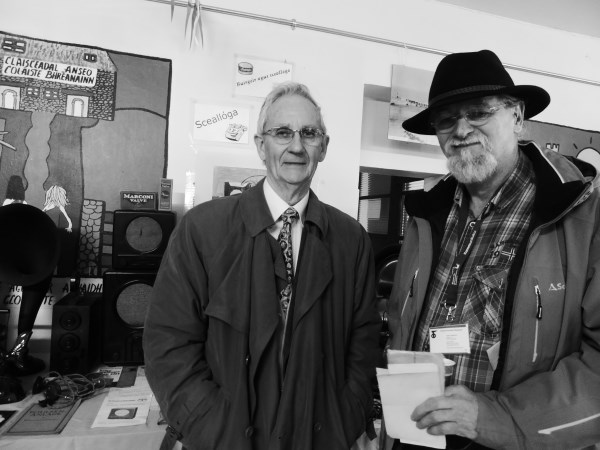 Jed Chute is here chatting to Liam OHainnín of Beale who is an expert in all things wireless and he had some of his many wireless related artefacts on display on the day.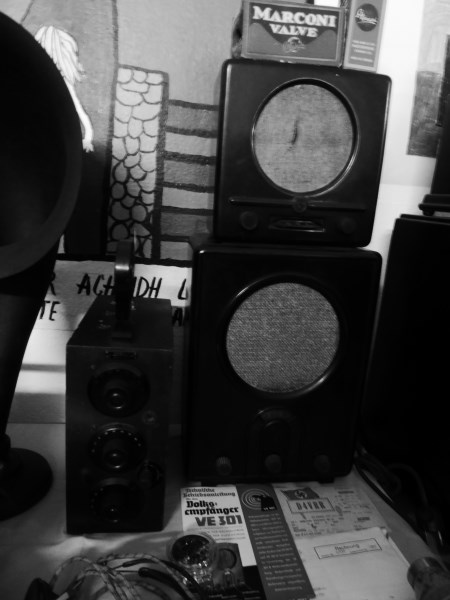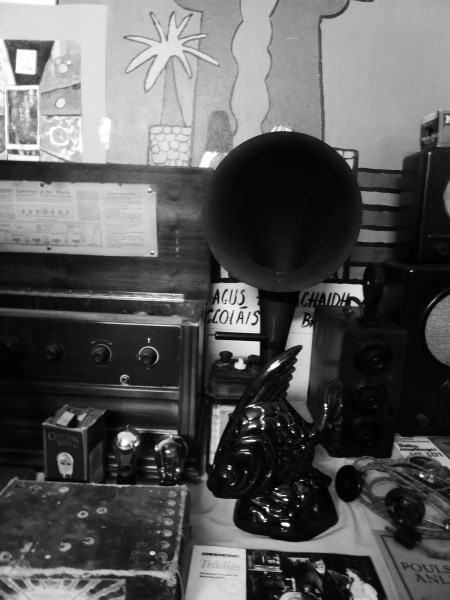 <<<<<<<<
There were lots of children there when I was there and they were very interested in the rescue vehicles and the work of the rescue people.