Irremore Chocolates chocolate making demonstration in Craftshop na Méar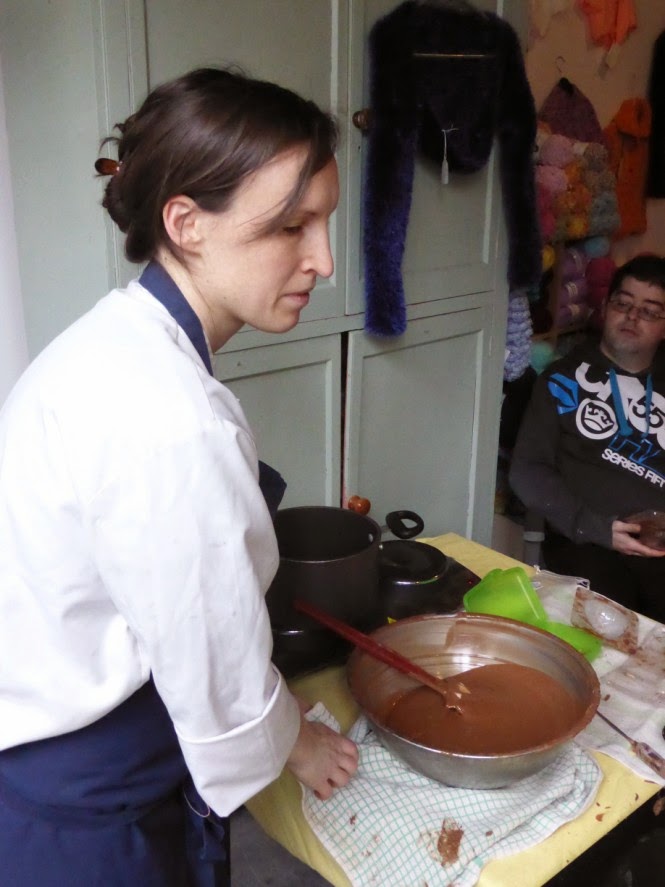 This is Siobhán Dennehy. She has the dream job. She is a chocolatier, with her own business, Irremore Chocolates. On Friday April 18 she came to give a chocolate making demonstration at 53 Church Street.
Siobhán nearly made chocolate making look easy.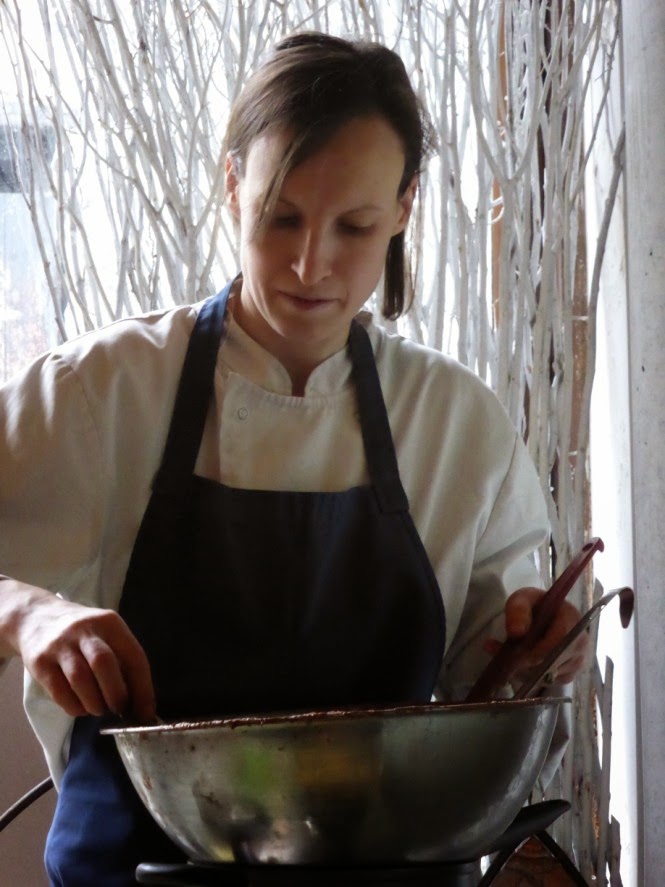 There was lots of heating and cooling, tempering and moulding.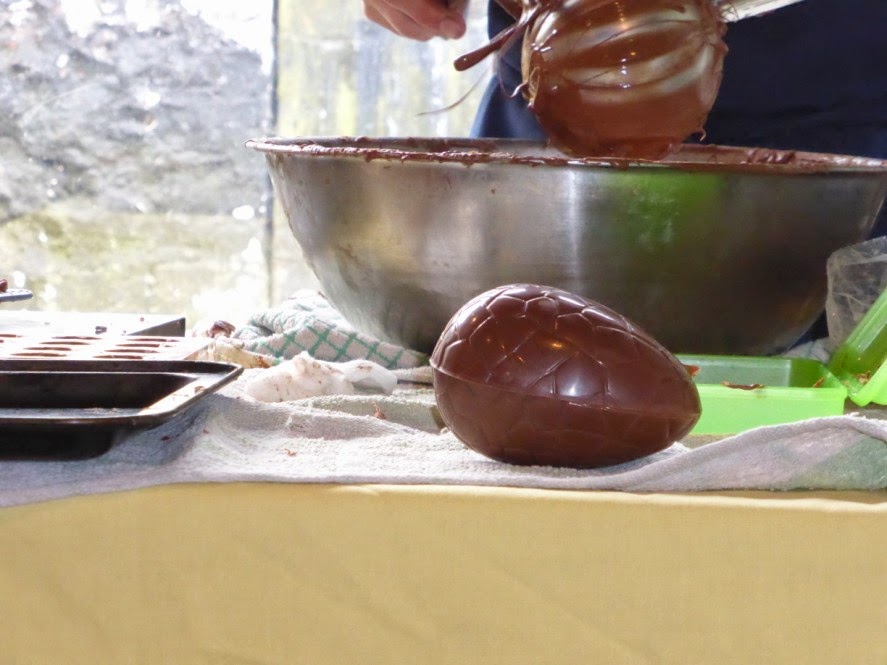 One of the finished products.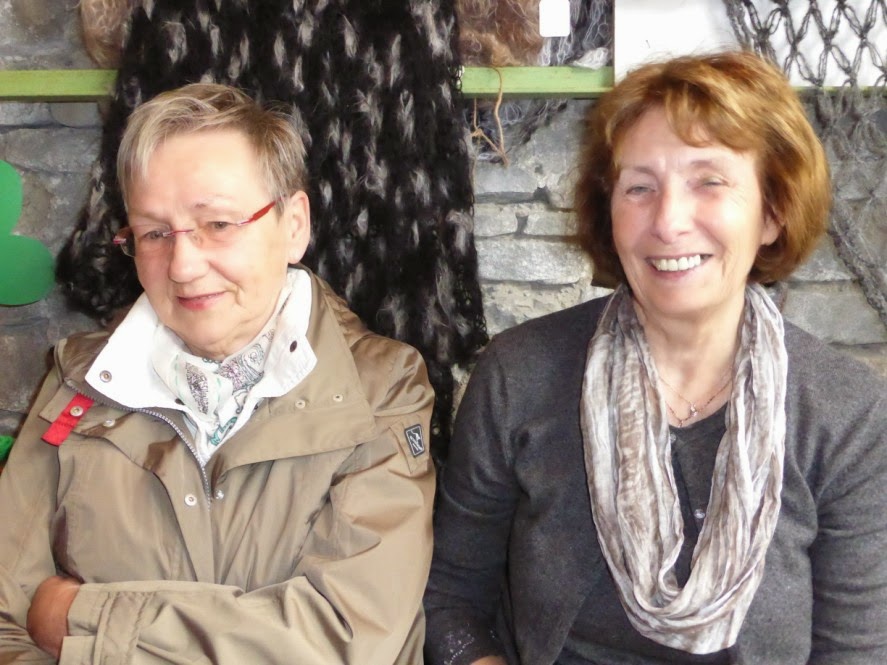 Ulla and Mary Sobieralski enjoyed the lesson.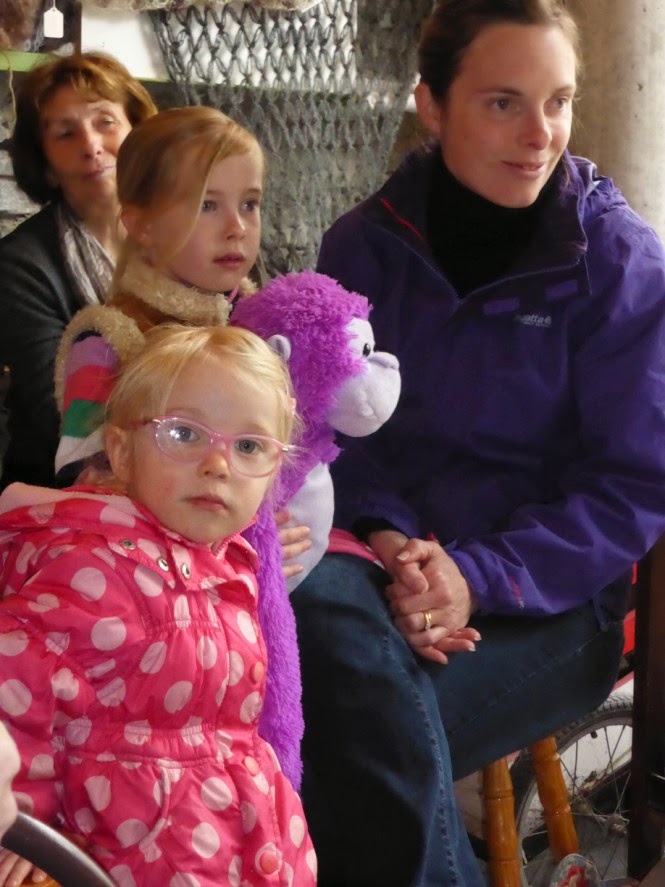 My family couldn't wait to sample the wares.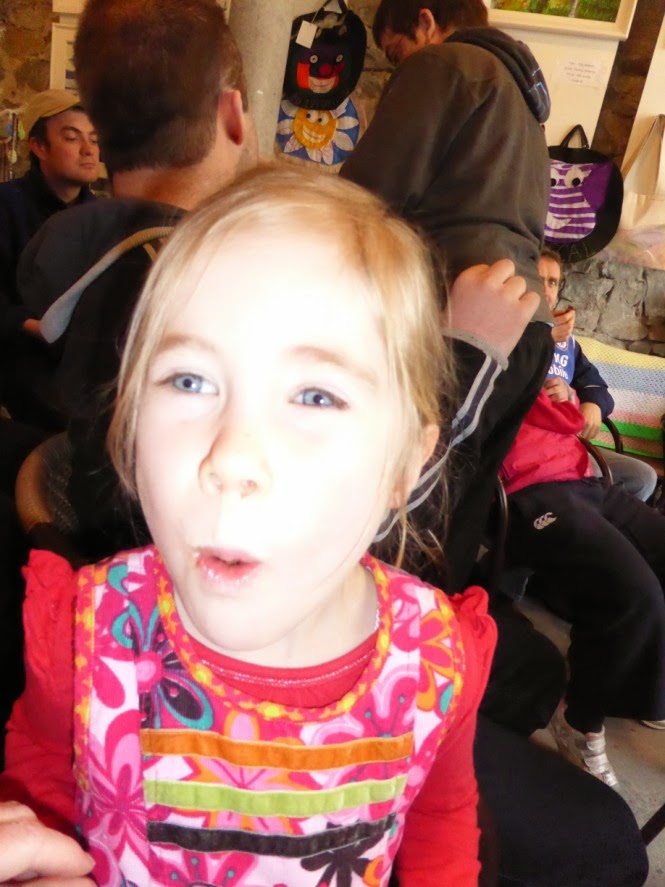 Róisín enjoyed a good munch on some delicious pure chocolate treats.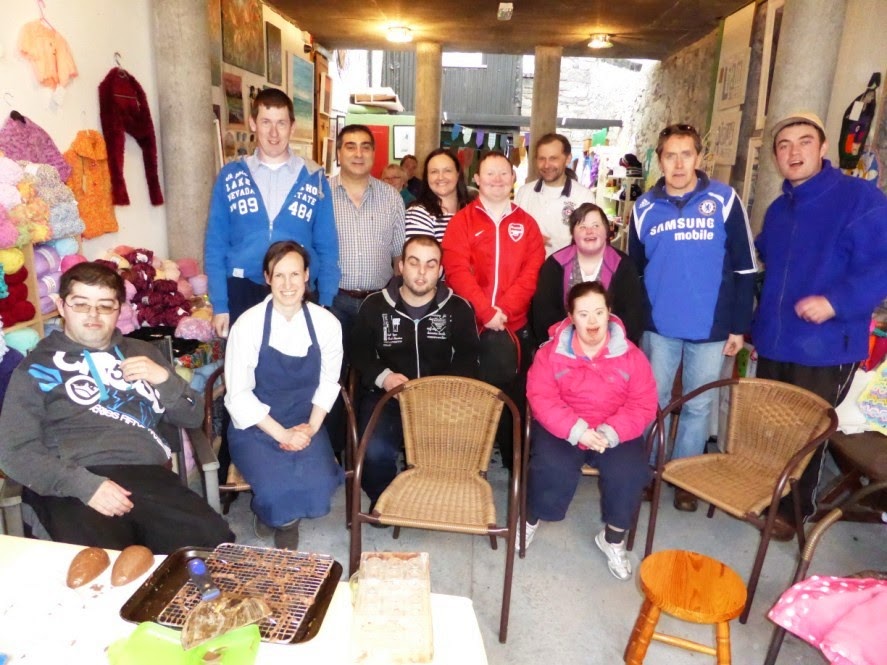 Namir, Siobhán and friends posed for a photo after the very enjoyable class.
Siobhán's Irremore Chocolates are on sale in Craftshop na Méar, 53 Church St. Listowel
If you are looking for something different to do this Saturday. Our next workshop will see you walk home with a lovely bracelet.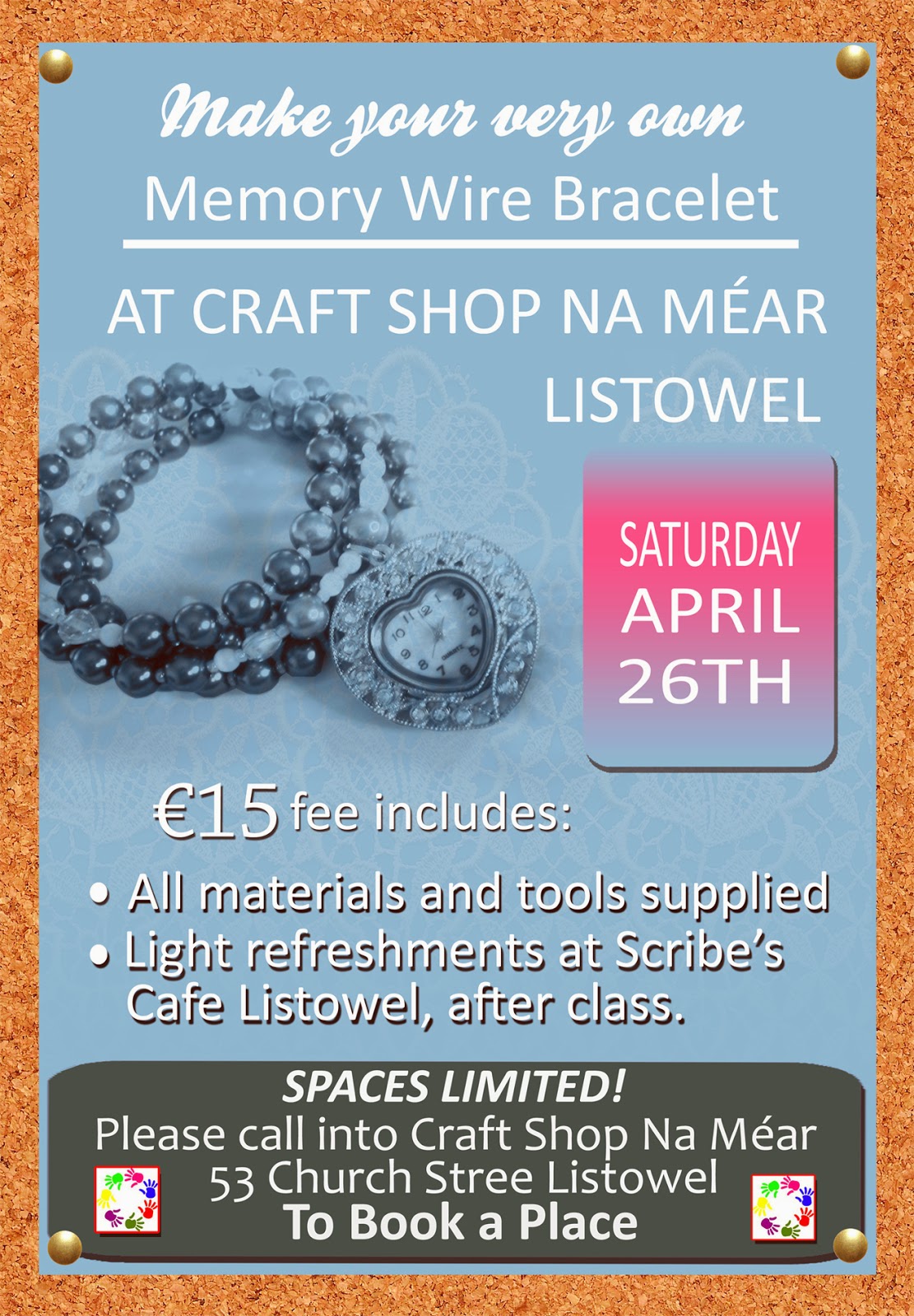 <<<<<<<
Outdoors on sunny Easter Days 2014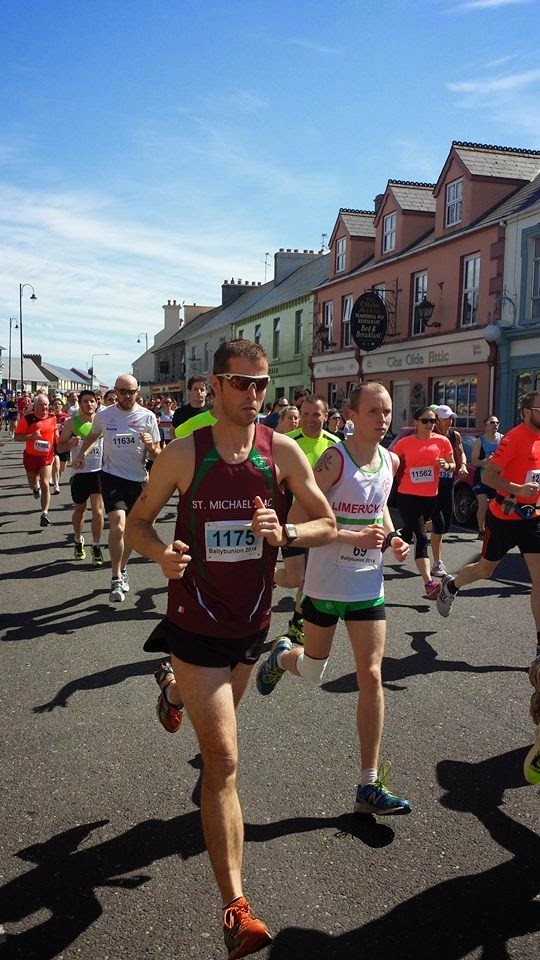 Ballybunion half marathon
Photo; Ballybunion Beach Prints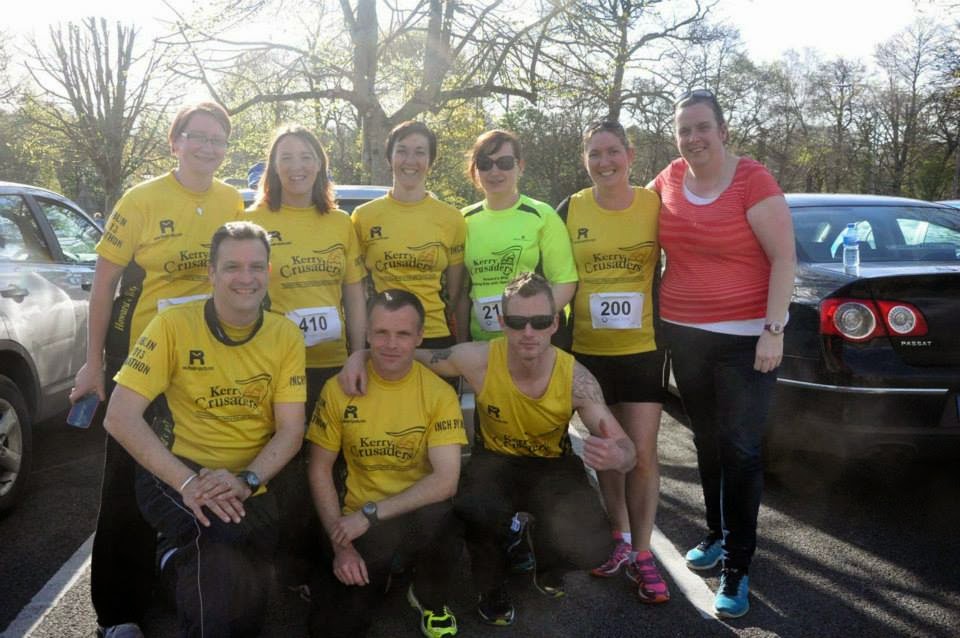 The local Crusaders charity running group were out in force over the weekend.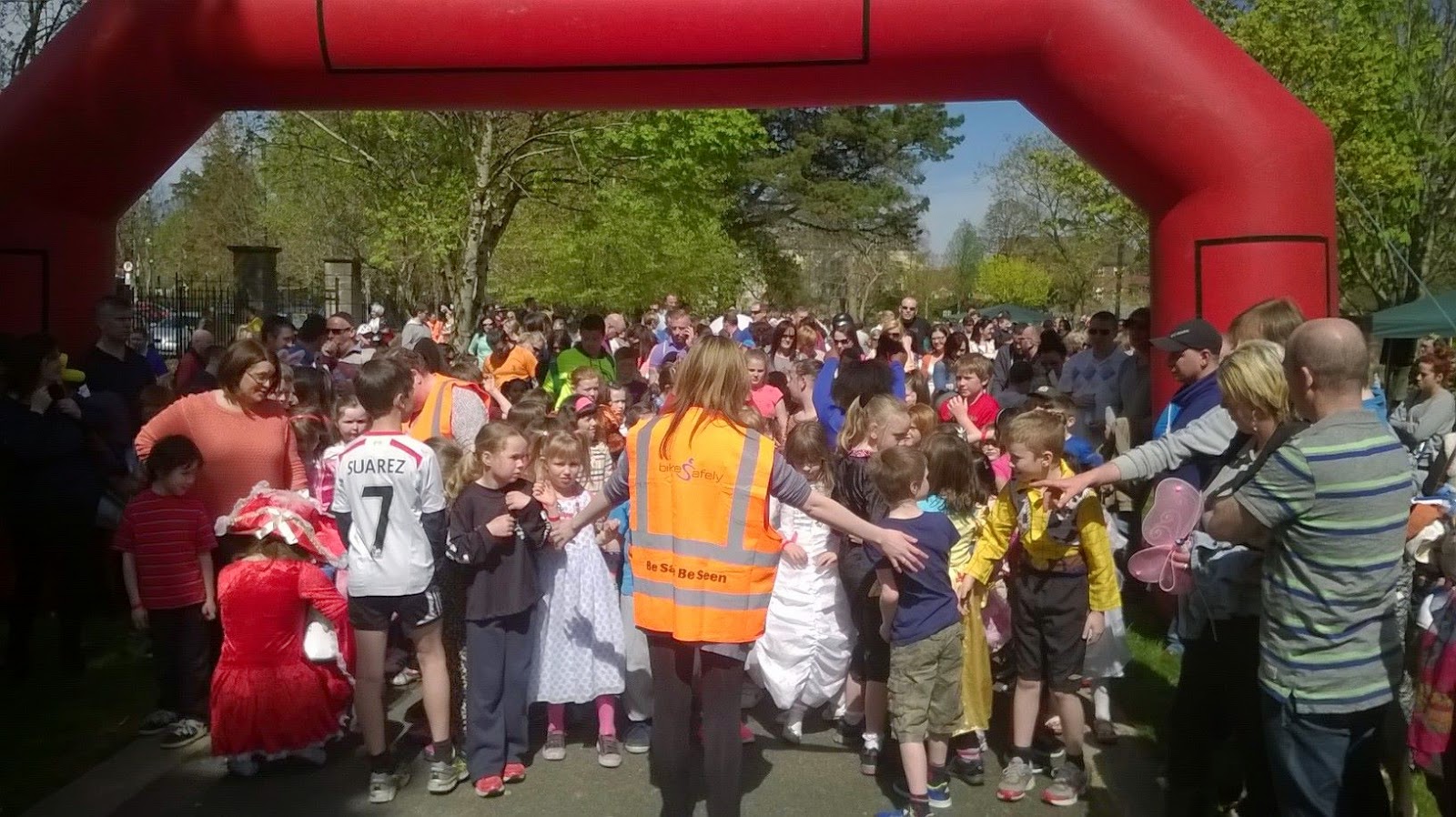 In Tralee there was a Tír na nÓg children's festival.
I had visitors for the weekend and we spent much of it outdoors.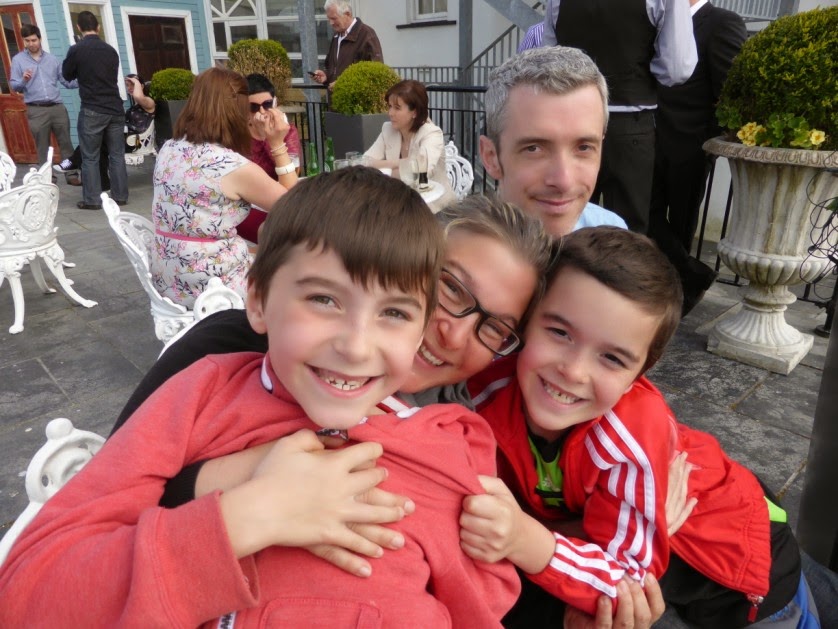 Bobby Cogan and family on the patio overlooking the river at The Listowel Arms on
Saturday April 19 2014.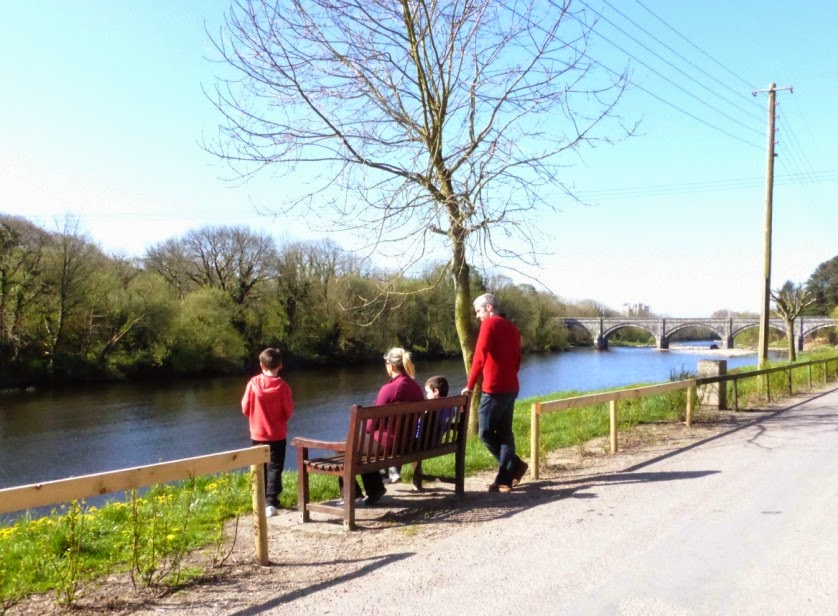 Sunny Sunday by the Feale.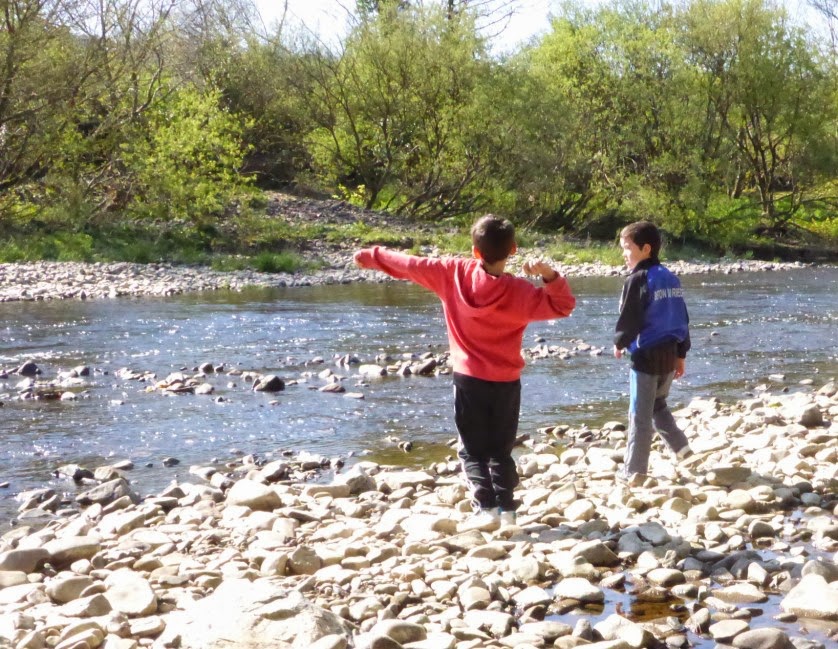 Boys throwing a few stones in the water.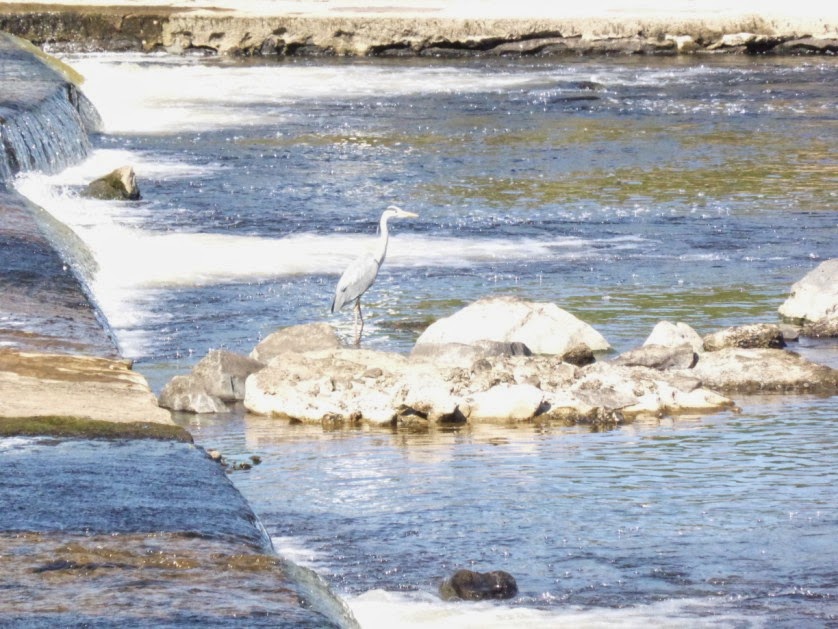 Listowel's lone heron blending in with his environment.
<<<<<<<
Writers' Week Programme Launch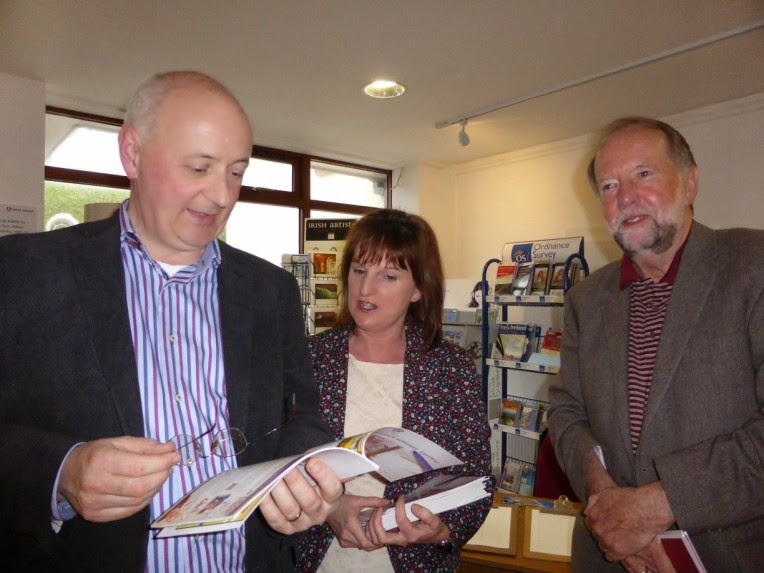 Michael Lynch, Nuala Stewart and Dick Carmody are having a quick look at the marvelous National Children's Literary Festival programme at its launch last week.
The National Children's Literary Festival runs in Listowel in conjunction with
Listowel Writers Week 2014 and it promises an amazing few days of unbelievable treats for children interested in books and writing. I'll be telling you more about this in the coming weeks.
<<<<<<<<
Novel half written?
This could be your big chance. Writers Week has a few places left in its half way there writing workshop.
Acclaimed novelist, John McKenna is directing this workshop aimed at writers at the half way stage in their work. It's a brilliant opportunity to gain that vital final push to see your magnum opus over the line to publication.