This is Ballybunion on Sunday, January 12 2014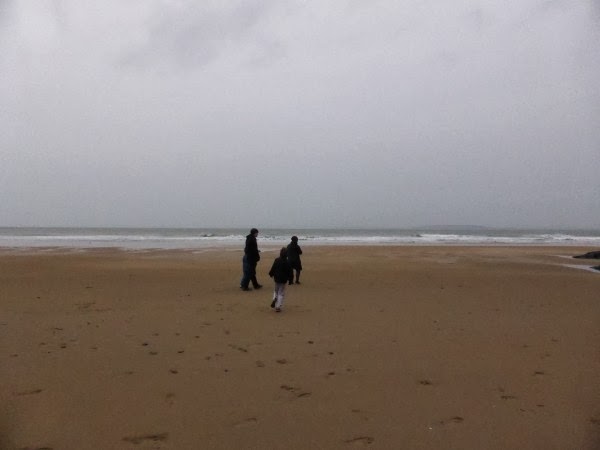 The beautiful beach was fairly empty except for our family.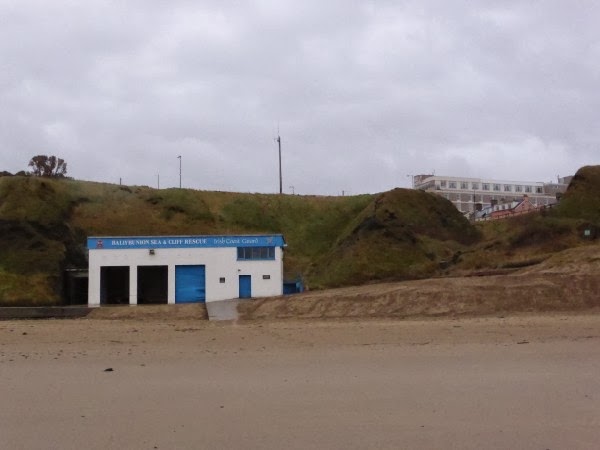 Banks of sand were washed up beside the Sea Rescue garage.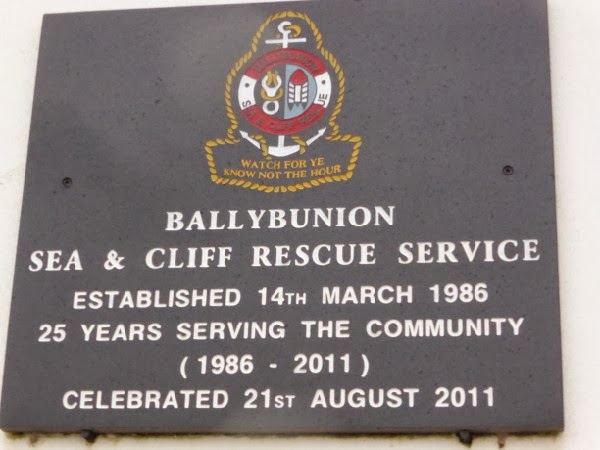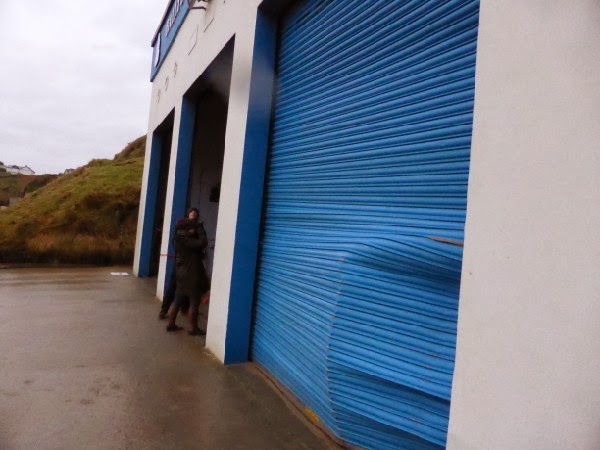 Damage to the the remaining door of the Sea Resue premises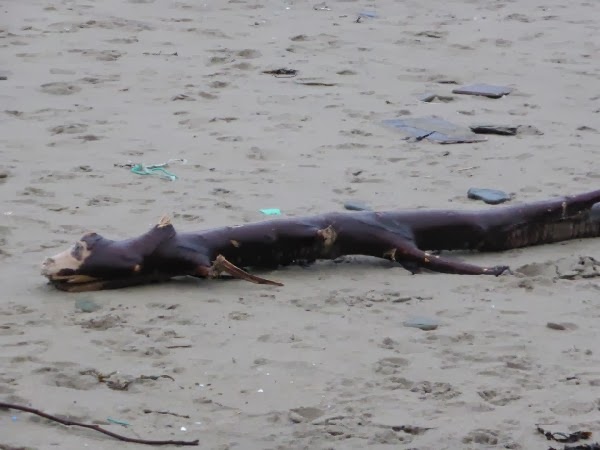 This piece of driftwood looked a bit like a beached alligator.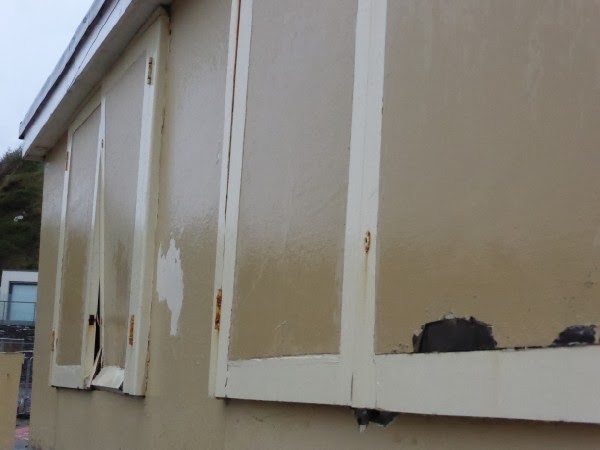 Damage to the sea side windows of the little shop
Grass on the cliff looked as if it had been "combed" by the wind.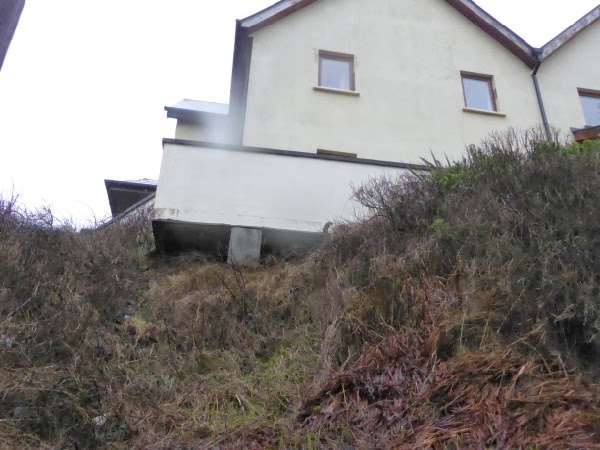 I don't think I'd like to live in this cliff top apartment.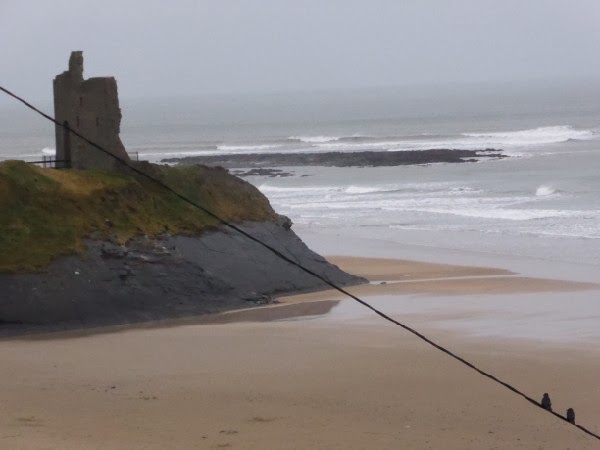 Two birds on a wire surveyed the deserted beach.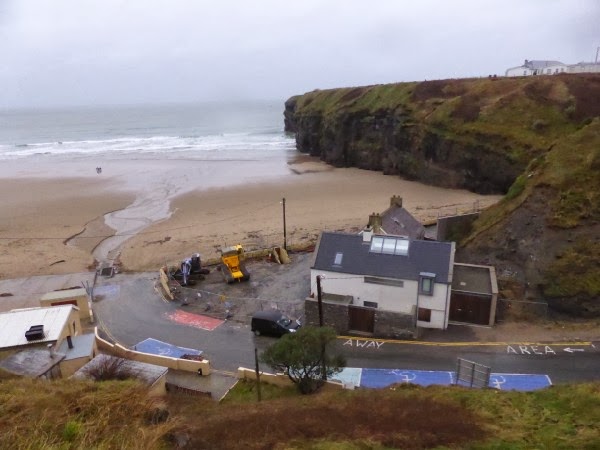 Looking down from the road
<<<<<<
A mystery nearing a solution
Do you remember the obituary to Pat Abruzzo?
"Mrs. Nora Patricia Abruzzo, of Woodstock, GA., passed away Tuesday December 24, 2013 in an automobile accident in Warren County, GA. She was 67.
A Funeral Mass will be held 10:30 A.M. Thursday, January 9, 2013 at Transfiguration Catholic Church with Father Tran officiating. Burial will follow at 12:30 P.M. Thursday January 9, 2013 at Georgia National Cemetery. Visitation will be held from 2-7 P.M. Wednesday, January 8, 2013 at Woodstock Funeral Home.
Mrs. Abruzzo was born March 12, 1946 to the late Dan and Nora Sweeney Kirby in Listowel County Kerry Ireland.
Mrs. Abruzzo was the Director of the Microbiology Department at Kennestone Hospital."
A few local people set to work on solving this mystery. Progress was slow but Kay Caball cracked it for us . This lady, who was known as Patsy Kirby in Duagh, came from The Mall.
<<<<<<<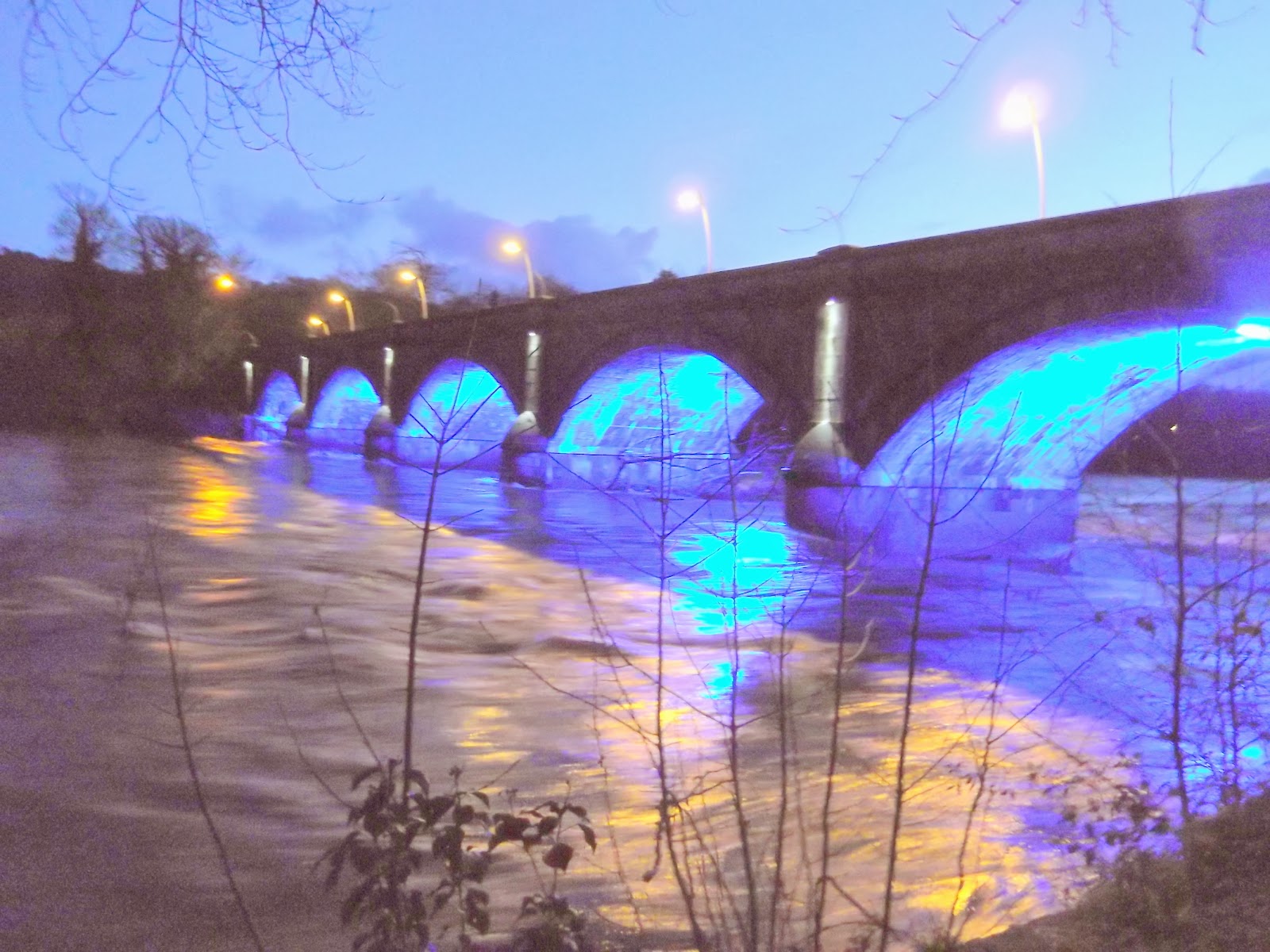 Jer. Kennelly took this photo of The Big Bridge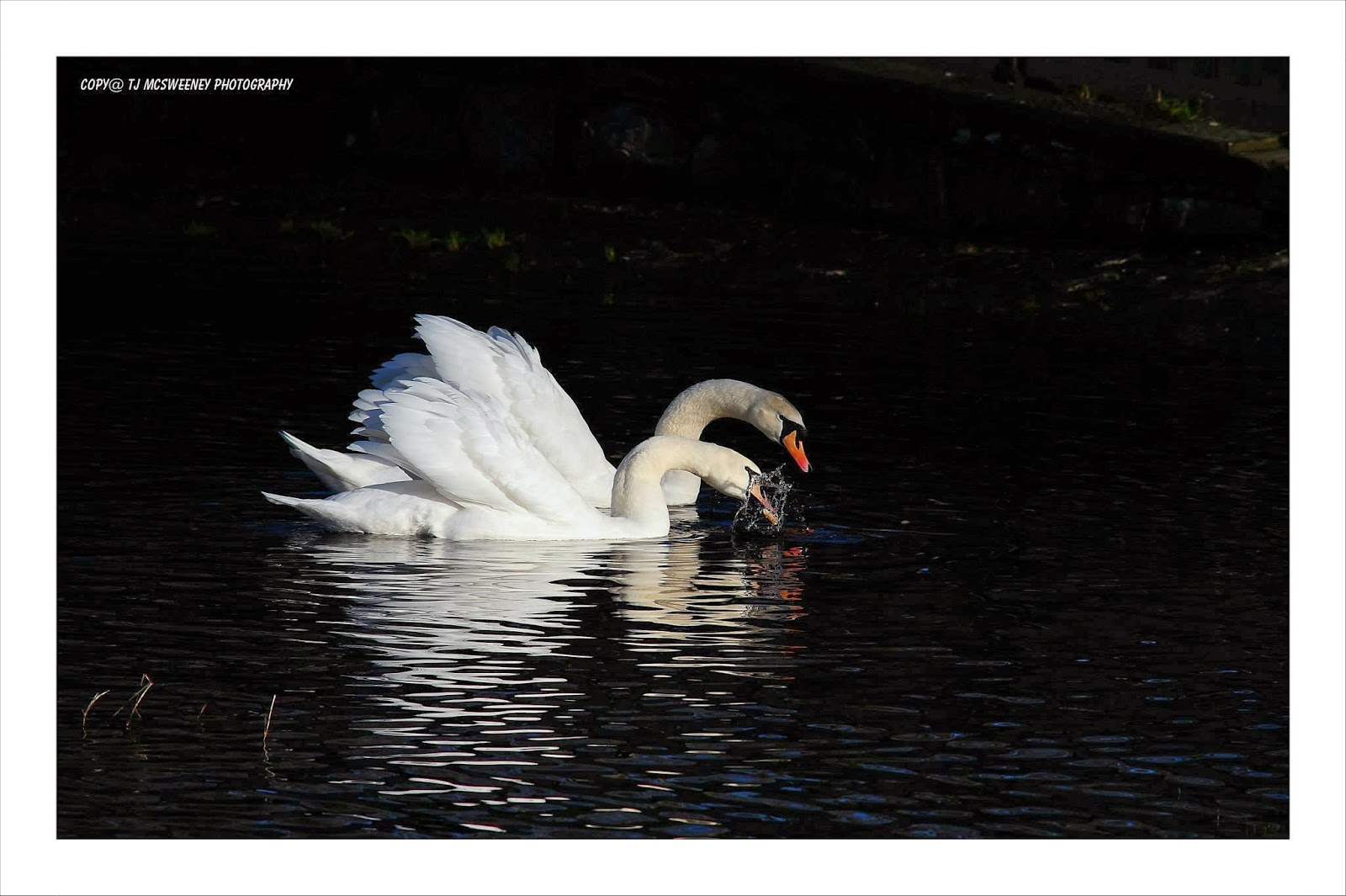 This is Timothy John MacSweeney's study of 2 swans at Ross Castle, Killarney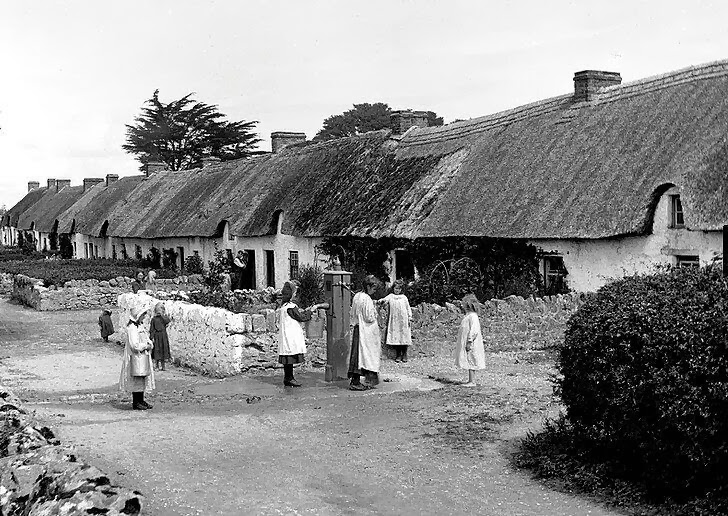 National Library picture of Adare Co. Limerick, 1900
<<<<<<<
Maura Esmond sent me these.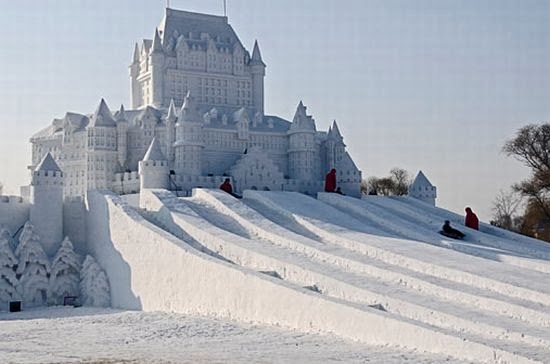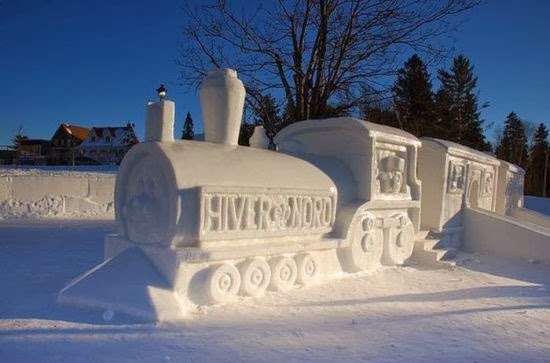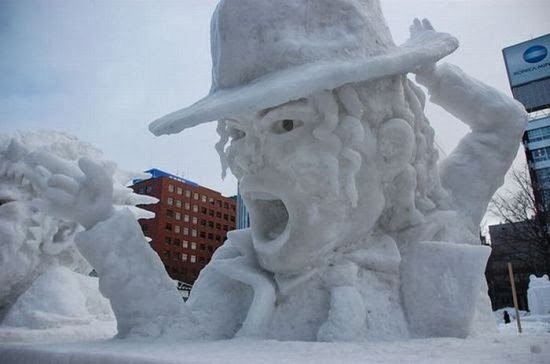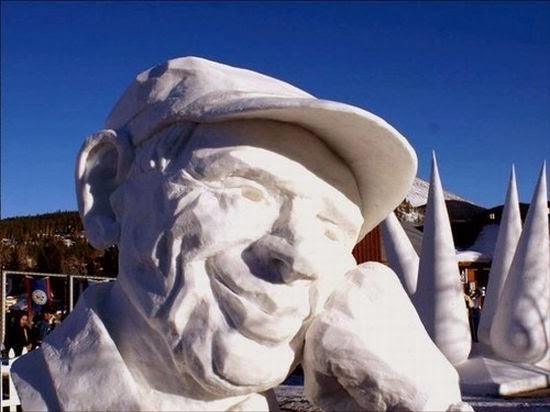 The annual Snow Sculpture contest in Breckenridge, Colorado, attracts contestants from all over the world. These are just a small sample of the many magnificent works of art on display . They are all made from snow.