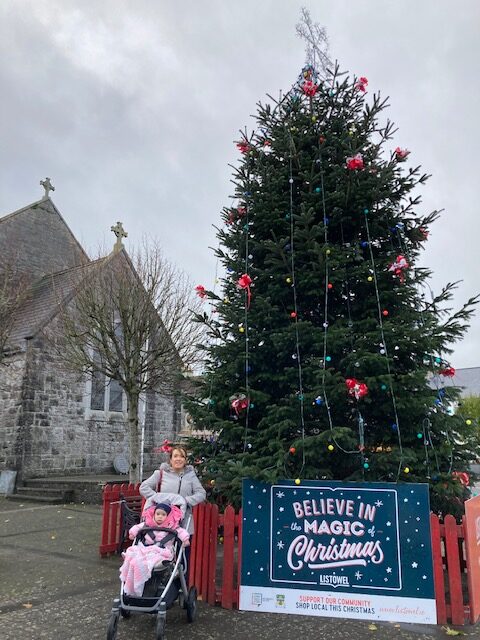 <<<<<<<<<<
Listowel in Times Past
remembered by Cyril Kelly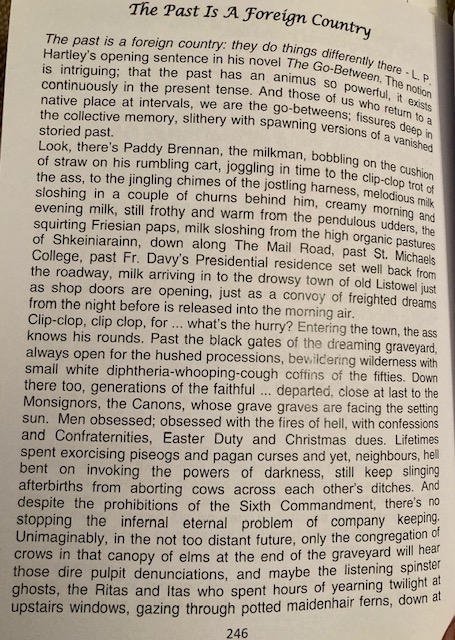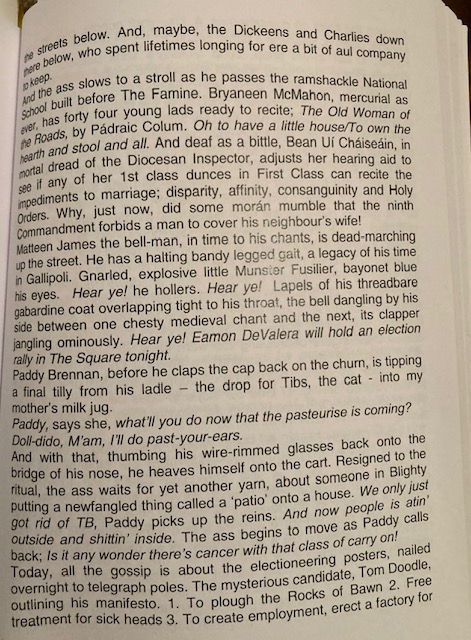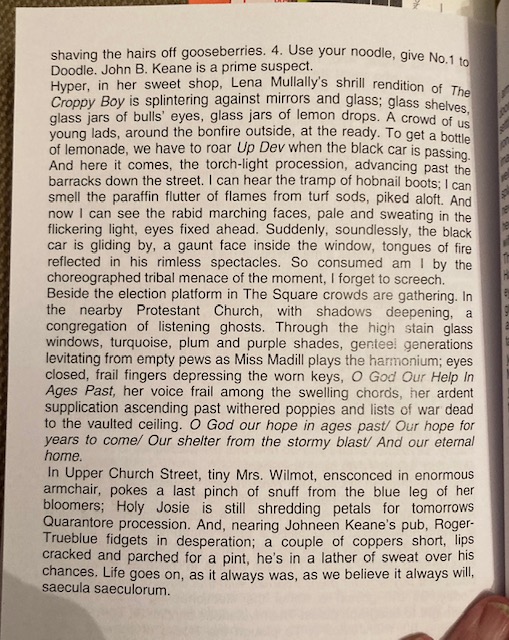 <<<<<<<<<<
Christmas Market, Saturday November 26 2022
I was a bit early and the festivities hadn't started in earnest when I was in the Square. My little visitor had fallen asleep so we were at home before the switching on of the lights which was done this year by Paul Manning. We missed Santa and the school band as well so my photos do not do the event justice.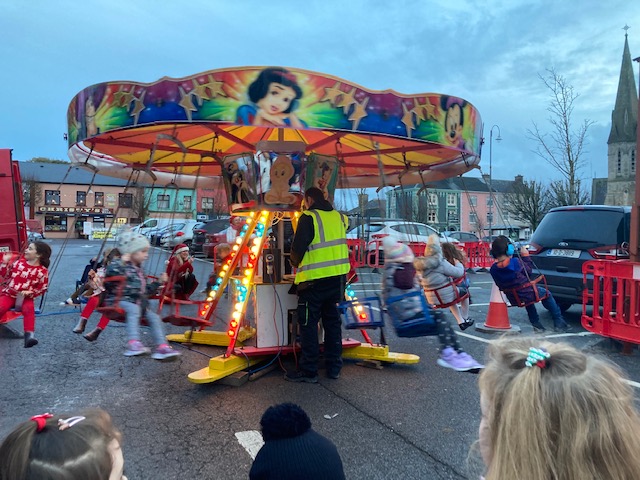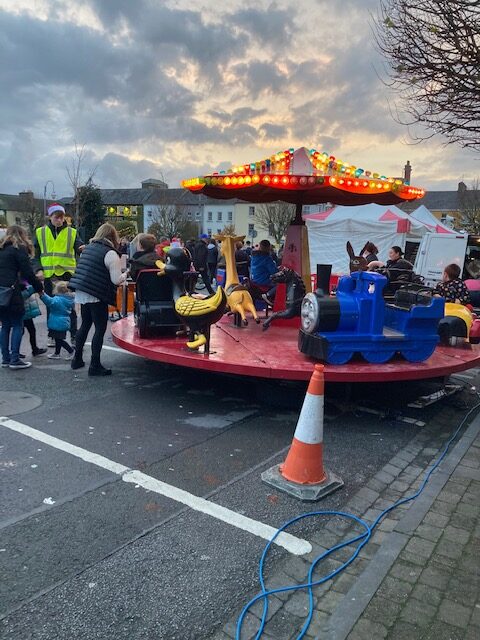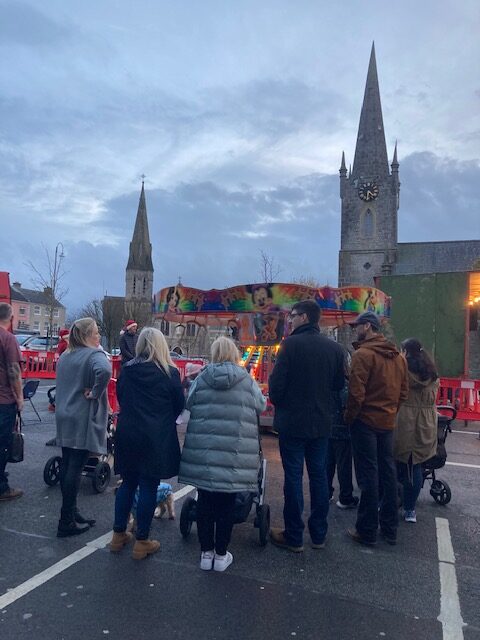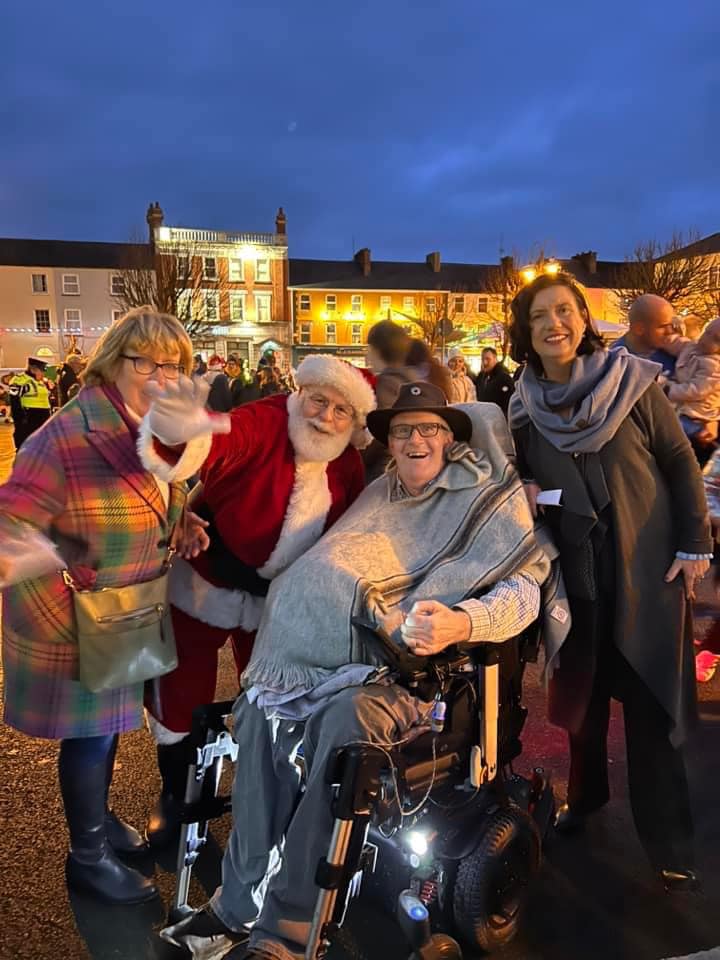 This is Paul Manning at the festivities in The Square. Unfortunately on the way home, Paul lost the hat he is wearing here. The hat was adorned with 2 badges which are of sentimental value to Paul. If you found it, you could hand it in to John B.s, St. John's , The Garda Station or Doran's. Indeed if you hand it in anywhere in town they'll get it back to Paul.
<<<<<<<<<<<
Folklore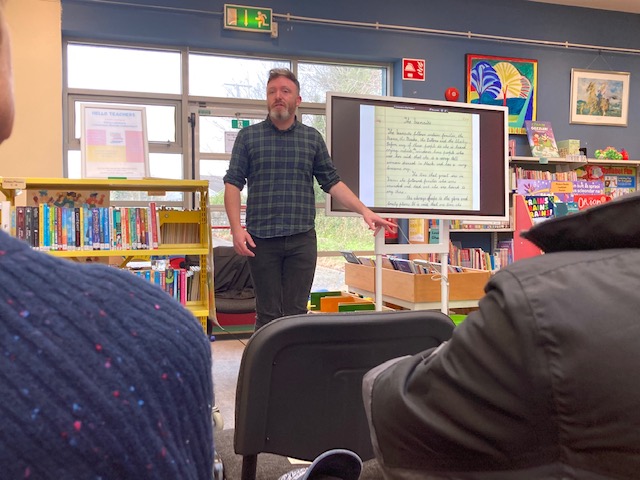 On Friday I was back in Listowel Library for Tom Dillon's entertaining talk on folklore. The talk was based on some of the local stories in the national folklore collection.
I was struck that some things that happened during the recent Covid crisis are things that only we know. Not everything is reported in the paper. I resolved to tell my family that Nick and the team at Listowel Garden Centre gave me a present of a plant and a bar of chocolate one day during lockdown. The gift came out of the blue. It meant a lot as did all the other kindnesses I received. I will pass the stories on to the next generation. That's folklore.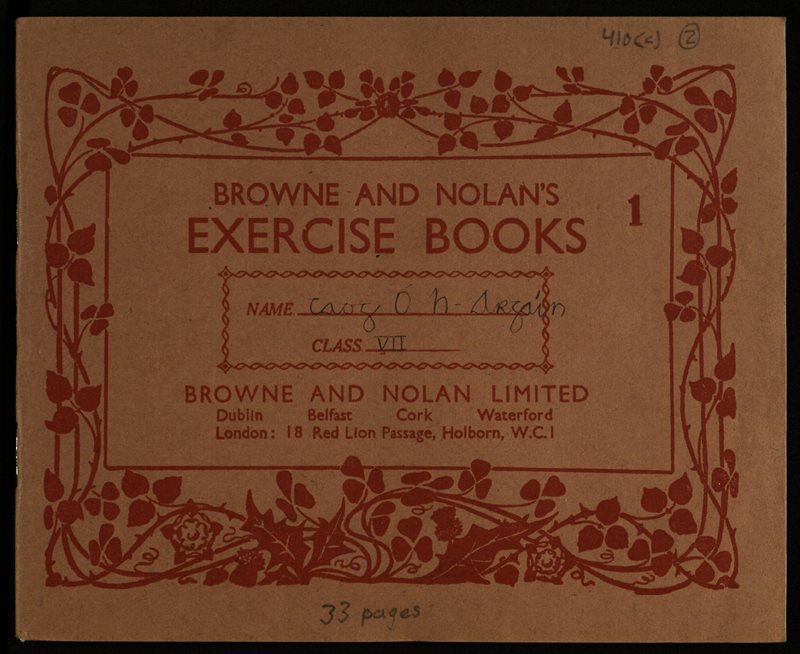 Many stories were collected by schoolchildren in copies like these in the great initiative in 1936/37. Is it time to do it again?
Here is an extract from that great treasure trove;
My great grandfather whose name was Daniel Mangan from Bedford owned a house in William Street but it belongs to a man by the name of Corbet now and he fixes [?] cycles. When the house was owned by my great grandfather it was a latin school and it was taught by a man named Mac Namara My grand father whos name was Pat Mangan was taught Latin there. Mr. Mac Namara aied [?]named man.
They had slates to write on with slate pencils. The black board was a big slate. They had a few stools and planks across two or three boxes.
There was a hedge school in Ballydonohue. It was taught by a man named Relihan. One day they were attacked by English soldiers and Relihan was hanged.
Told by Mrs. Keane, Ashe Street, Listowel.
Written by W. Keane, Ashe Street, Listowel.
<<<<<<<<<<<<
What an Improvement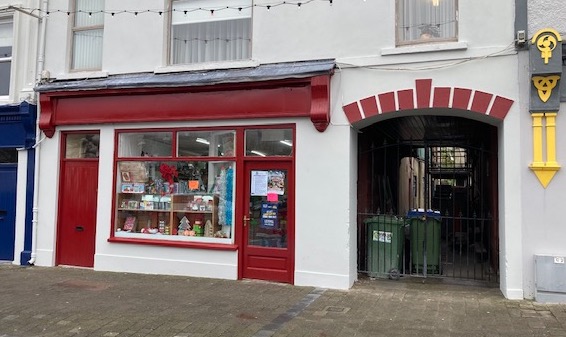 <<<<<<<<<<
Exemplary Fire Fighters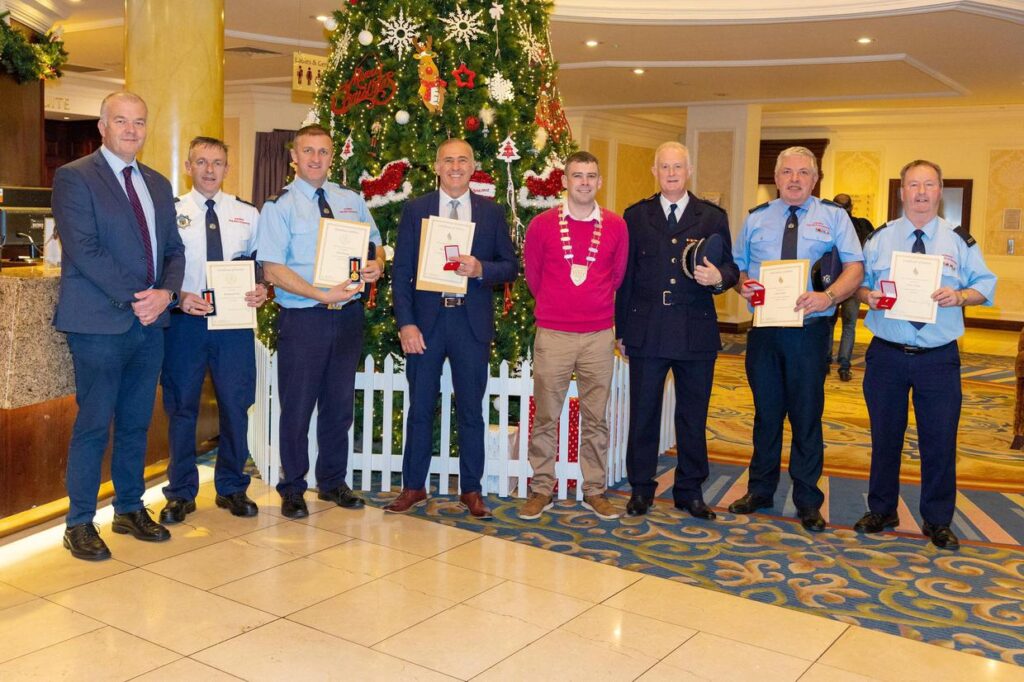 Proud to see our own John Curtin and John Kelliher rewarded for their long service to the fire service.
<<<<<<<<