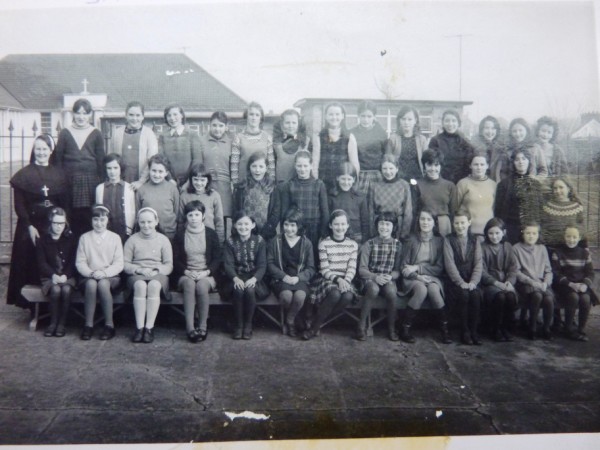 This is Sr. Carmel with her 6th Class girls in 1970/71. Norella Moriarty gave me the photo AND all the names;
Back (l toR) Sinead Foley, Esther Enright, Ann McDonogh, Margaret Burke, Noreen Carmody, Jean Guerin, Noelle O'Donovan, Frances MacAuliffe, Rena Scanlon, Eleanor Healy, Gráinne Keane Stack, Liz Chute, Alice Hayes
Middle: Sr. Carmel R.I.P., Esther Hickey, Joan Walsh R.I.P., Bernadette Bambury, Gina Scannell, Sheila Rochford, Kay Fitzmaurice, Noreen Curtin, Ann Healy, Marie Carey, Olive Quigley, Marna Harris
Front: Mary O'Connor, Joan Gleeson, Norella Moriarty, Geraldine Reliahn, Judy Carmody, Kay lynch, Olive Stokes, Maura O'Sullivan, Mary Hanrahan, Mary Flaherty, Geraldine Murphy,
Norma Greaney R.I.P., Adrienne Galligan
>>>>>>>
Norella also brought us this lovely photo of Paddy Moriarty of School Rd., Ballylongford visiting his 2 brothers Jack and Mike in Chicago in 1966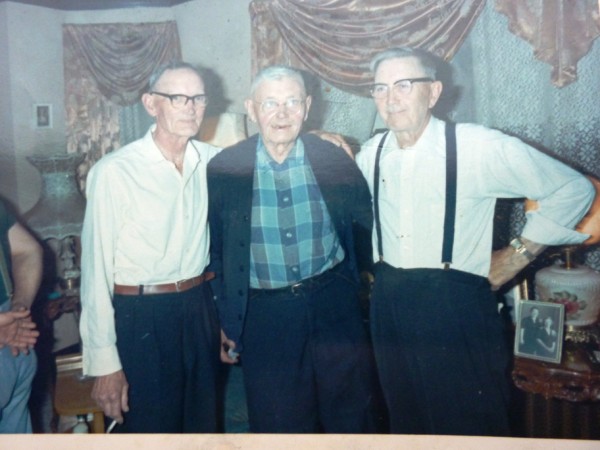 <<<<<<
That reunion brings me nicely to our own planned reunion of North Kerry people. August 3 to August 10 are the dates and you can come for all or part of our Festival of Welcomes. For Kerry people reading this, why don't you invite the family to come for that week. If you put them up, we'll entertain them for you.
Our programme for the week is here http://www.northkerryreachingout.com/index.php/component/content/article/1-latest-news/252-week-of-welcomes-festival-programme
The next NKRO Trad night is in Herbert's Bar, Kilflynn on May 19th starting at 9.30p.m.
>>>>>
Jer Kennelly told me about yet another illustrious son of Listowel.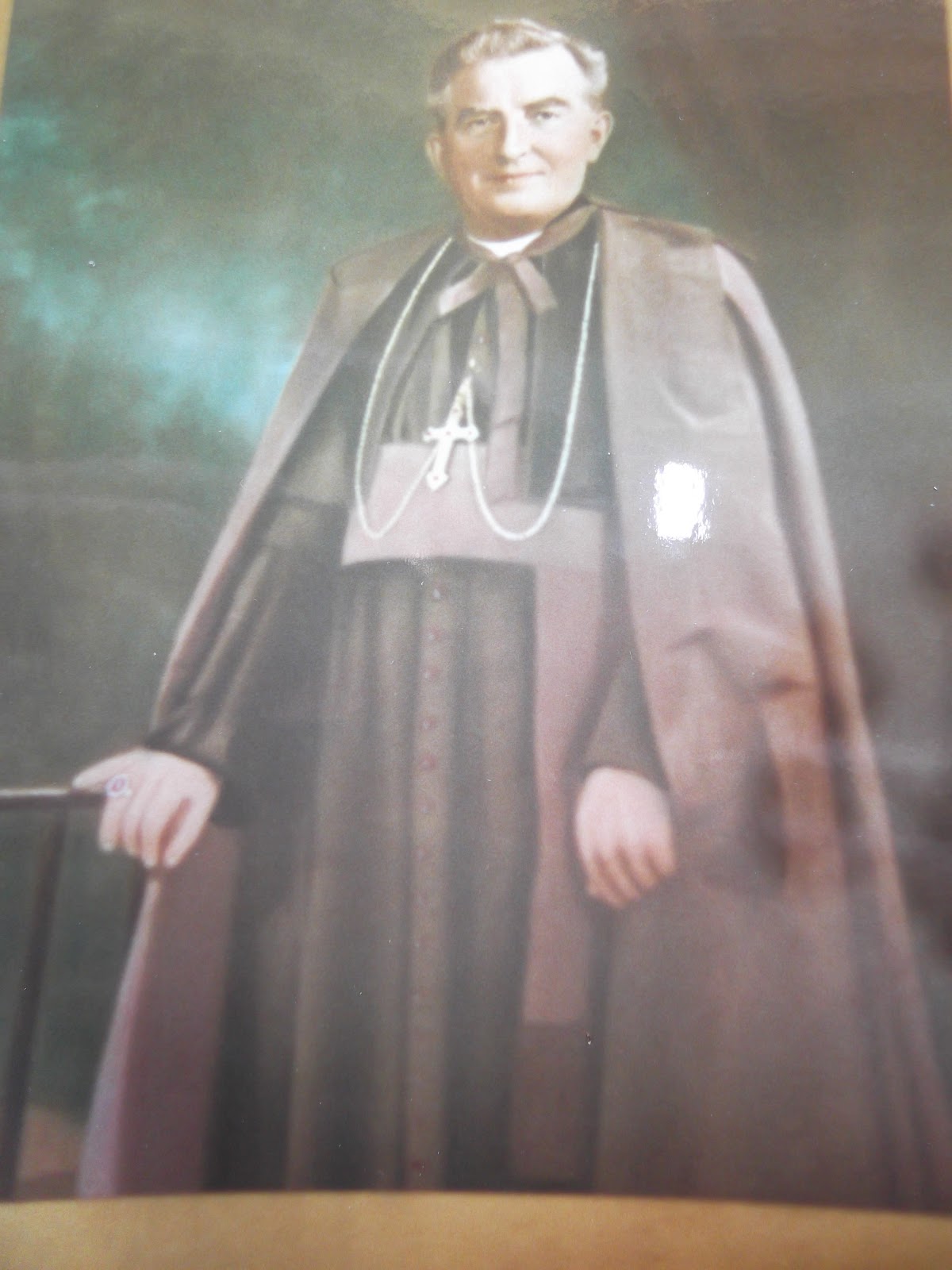 Bishop Henry Vincent Marshall
(Taken from History of Diocese of Salford.)
The only Irish born Bishop of Salford was Henry Vincent Marshall, born in Listowel, County Kerry, on 19th July 1884. Ordained priest in 1908, he held various posts in the diocese of Salford before becoming parish priest of St Anne's, Ancoats, and Vicar General to Bishop Henshaw. His consecration as bishop came at a difficult time, on 21st September 1939, just as the Second World War was beginning.
The war years and their immediate aftermath brought about many changes in the diocese. Forty-five Salford priests served as chaplains to the Armed Forces. Several churches and schools were bombed, with priests and people killed and injured. There were shortages of food and other goods, building restrictions and high prices. Post-war slum clearance and the creation of overspill estates brought new problems, with the need for new parishes and schools. The 1944 Education Act placed huge financial burdens on the Catholic people.
Bishop Marshall responded with a campaign to renew the spiritual life of the Christian home by a crusade of family prayer. He prepared a course of instruction covering five years to be given at Mass. In 1948 he restored the traditional Whit Friday Procession in Manchester and Salford which had been discontinued during the War. He started the 'Schools Emergency Fund' and a central banking system, sharing the resources of all the parishes in the diocese to help the new ones struggling with debt. The Fund still operates in 2010.
Like his predecessors, Marshall fought the cause of the rights of parents to give their children a Catholic education. He lived up to his motto, Miles Christi Sum (I am a Soldier of Christ), putting the Catholic cause before the general public with energy and courage, with backing from the Catholic Parents and Electors Association. With the Brothers of Christian Instruction, he strongly supported the opening in 1947 of a training college for Catholic men teachers at Hopwood Hall, Middleton. The college, later merged with Sedgley Park College, produced generations of teachers until it closed in 1989.
Bishop Marshall died in St Joseph's Hospital, Whalley Range, on 14th April 1955. He is buried in St Joseph's Cemetery, Moston.