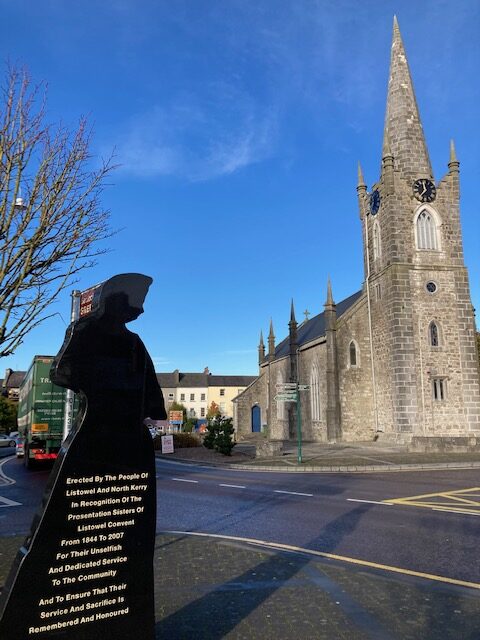 <<<<<<<<<
New Phone Repair Shop on Main Street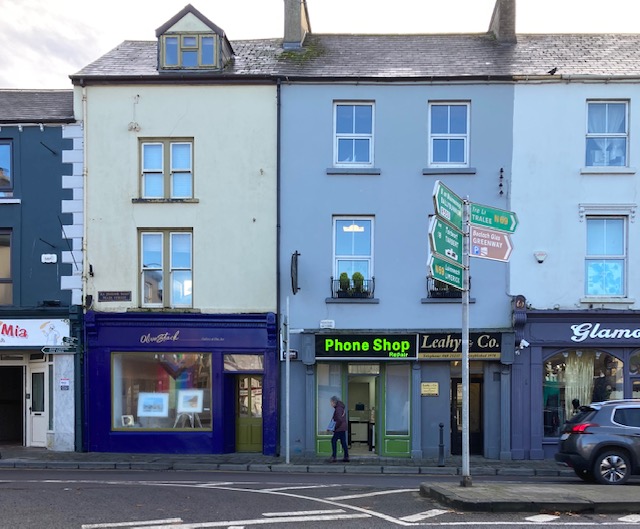 <<<<<<<<<<<
"Our Own Little Saint"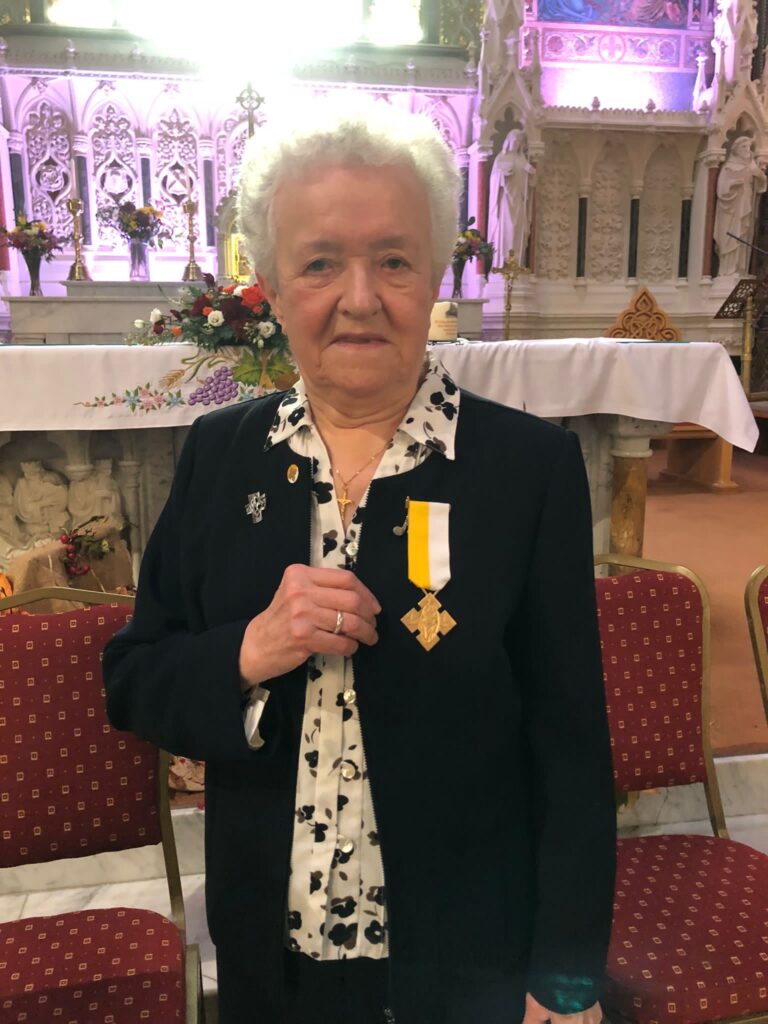 Sr. Consolata may be small in stature but she has the presence of a giant in Listowel parish. I know she would not want to be called a saint but that is how Shane O'Donoghue ( Chair of Listowel Parish Council) described her on Sunday Nov 20 2022 .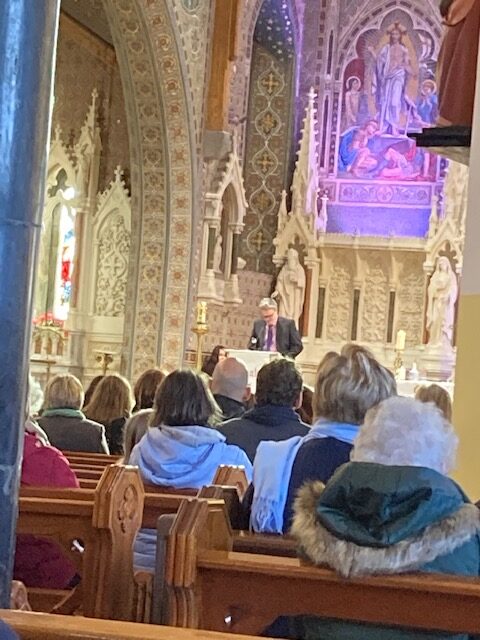 The occasion was the presentation by Bishop Ray Brown of the pope's bene merenti medal to Sr. Consolata Bracken.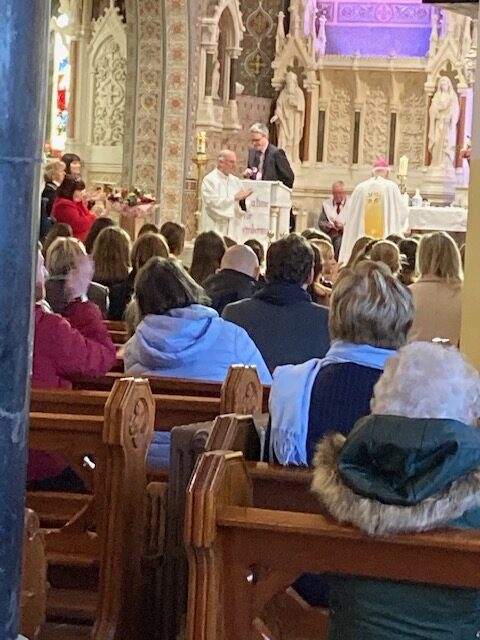 This prestigious medal is presented to people who have been acknowledged by their parish to have given exceptional service.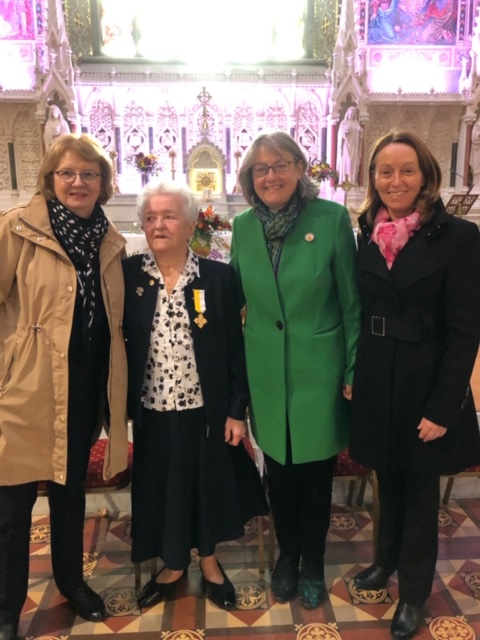 Sr. Consolata with three of her old friends from her days in Presentation Secondary School, Listowel. Geraldine O'Connor, Bridget O'Connor and Lisa Whelan.
Sunday's mass and ceremony was attended by past pupils, former colleagues from Pres., friends from St. Vincent de Paul, members and past members of the parish choir, neighbours, friends and many more whose lives she touched in quiet ways.
It was fitting that the ceremony took place on the Sunday nearest to Presentation Day. The vision and ideals of Nano Nagle are ever close to Sr. Consolata's heart.
We in Listowel are blessed to have known her and I am honoured beyond measure to call her friend.
<<<<<<<<<<<
Candles at Christmas Recalled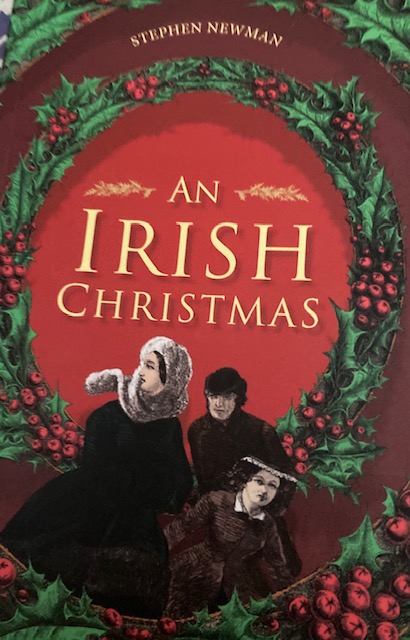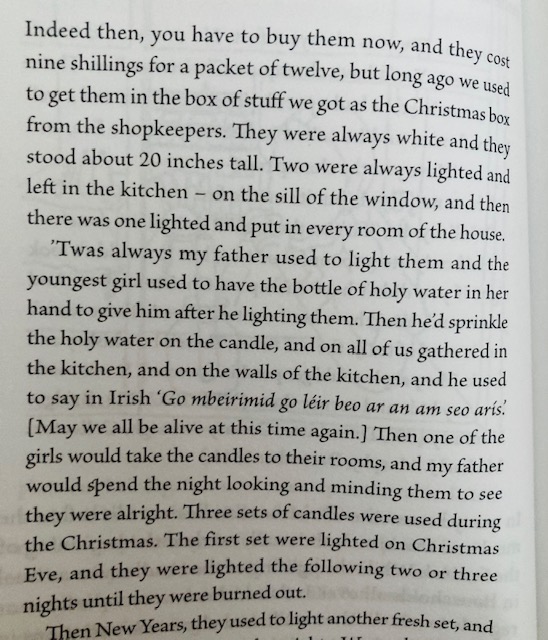 <<<<<<<<<
Plum Pudding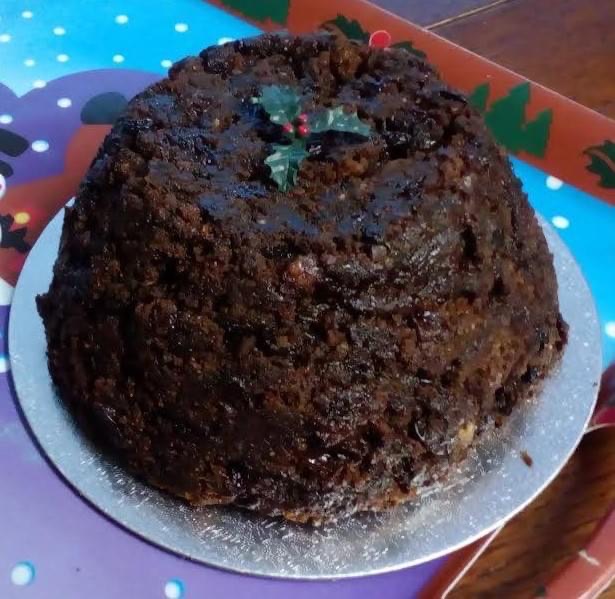 from Raymond O'Sullivan on Facebook
A timely reminder that next Sunday, 20th November, last before Advent, the end of the Liturgical year and five weeks from Christmas, is the traditional day for mixing the Christmas (Plum) Pudding. Remember it should have thirteen ingredients, representing Christ and the twelve apostles. Each member of the family takes a turn in stirring the mixture and everyone is allowed to make a wish. It should be mixed with a wooden spoon representing the manger, and in an East/West direction in memory of the 'Three Wise Men'. The sprig of holly on top of the pudding is a reminder of the crown of thorns. Happy steaming, and take the opportunity to have a little festive dram yourself. So it begins!
I'm a bit late but I'd say you are not too late to make one this week.
<<<<<<<<<<<<