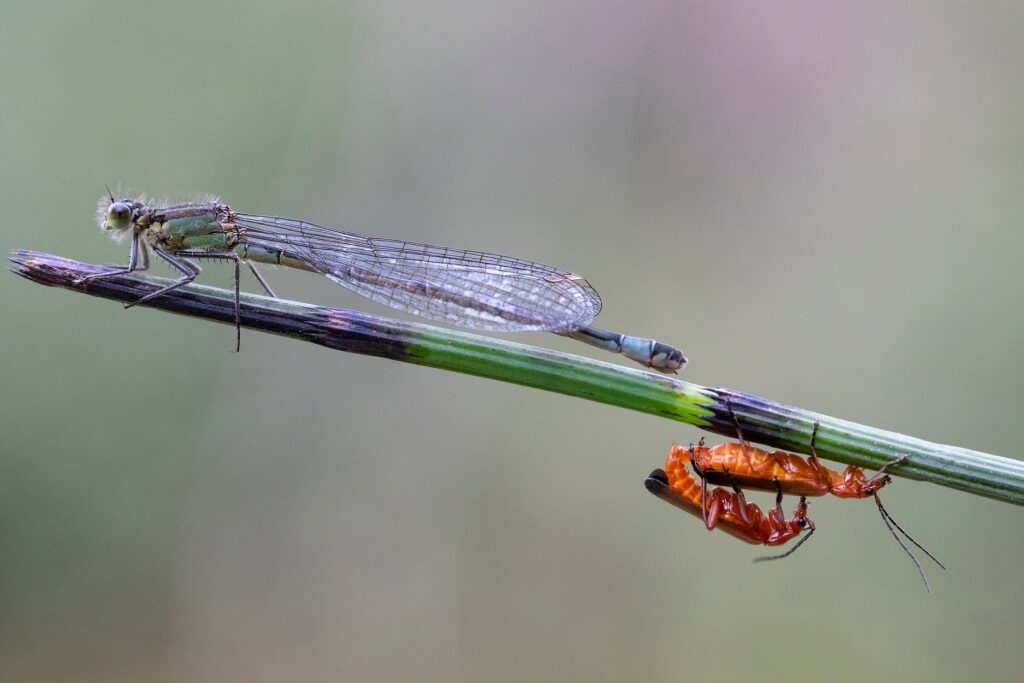 <<<<<<<<<<
Old Listowel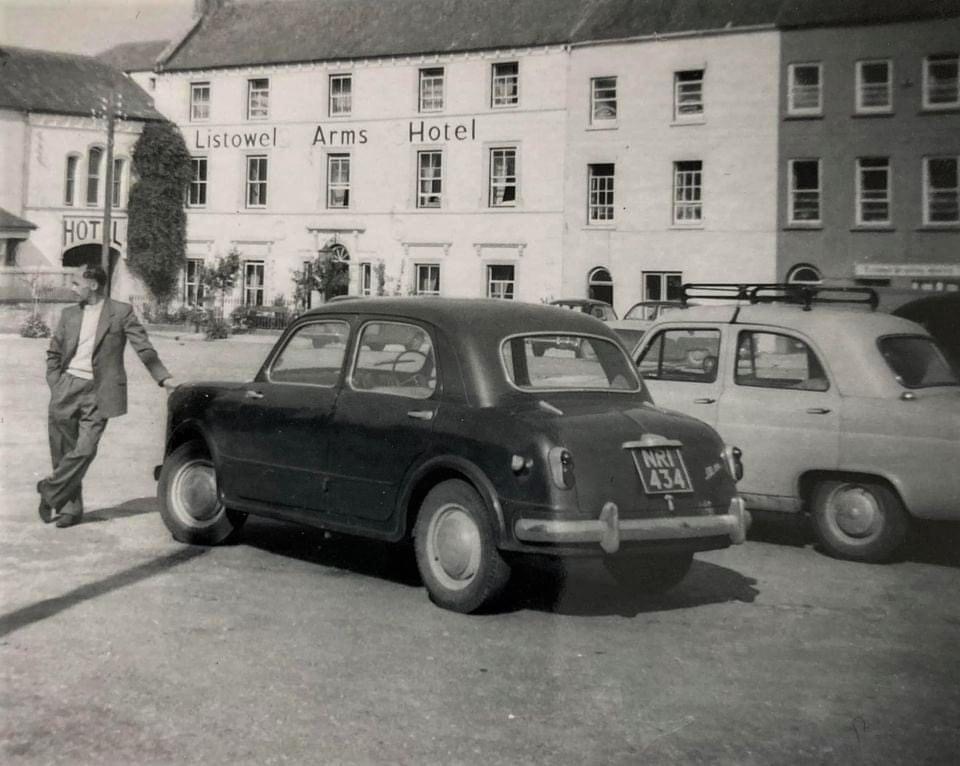 This very old image of the Square was shared on line by Dave Curran.
<<<<<<<<<<<
Stained Glass and Moya
All roads led to Ballybunion on the weekend of May 31 to June 2.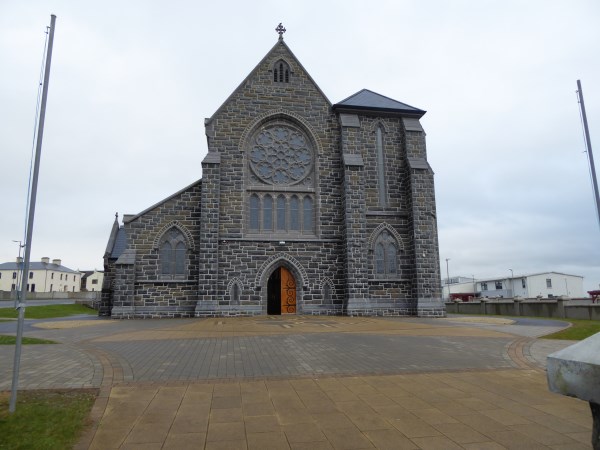 I was in St. John's for this.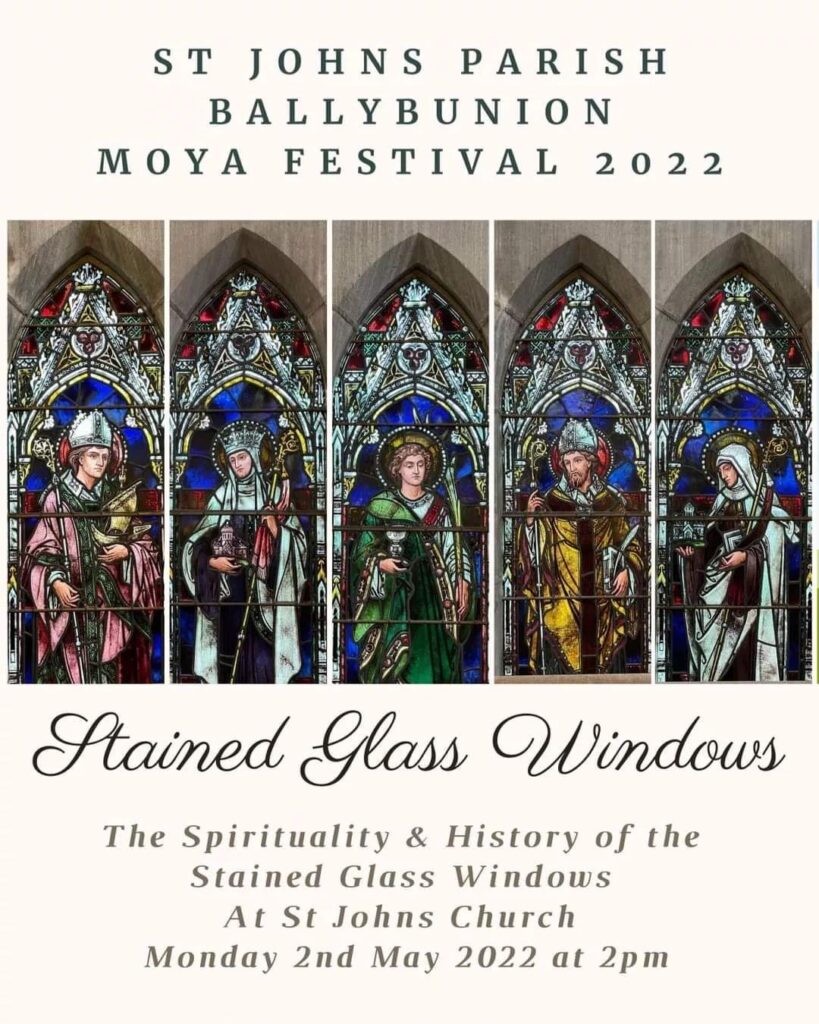 Fr. Hannafin introduced us to 5 of the windows in St. John's that are rarely seen.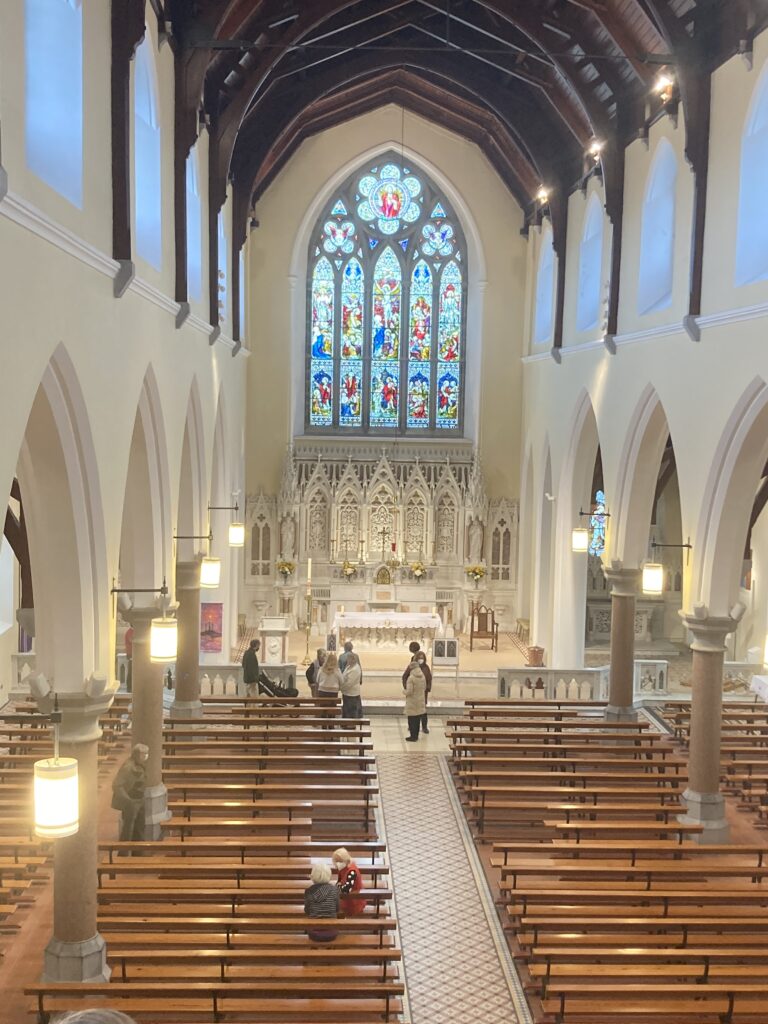 This is the view from the gallery. Behind me as I took this photo are the windows which were the subject of our talk.
The gallery is reached by a narrow dark spiral staircase which has to be used going up and going down. I can see why it is not open to the public.
The saints depicted on the windows all have a connection with Munster in general and North Kerry in particular. They are St. Brendan, St. Ita, St. John the Evangelist, St. Senan and St. Brigid.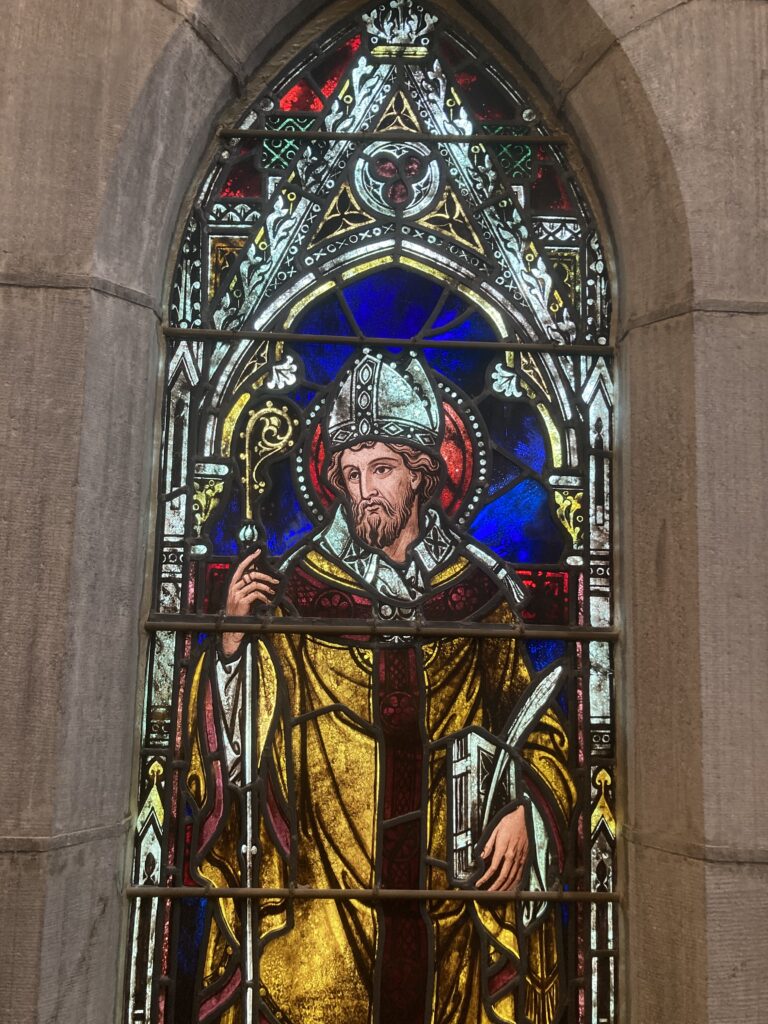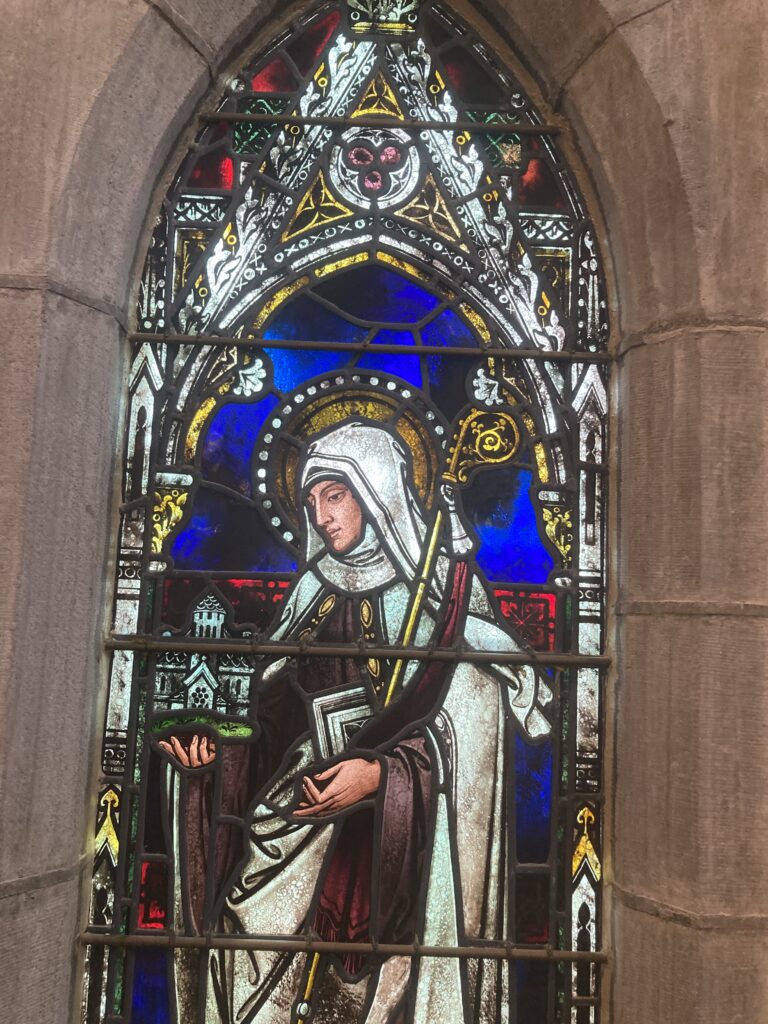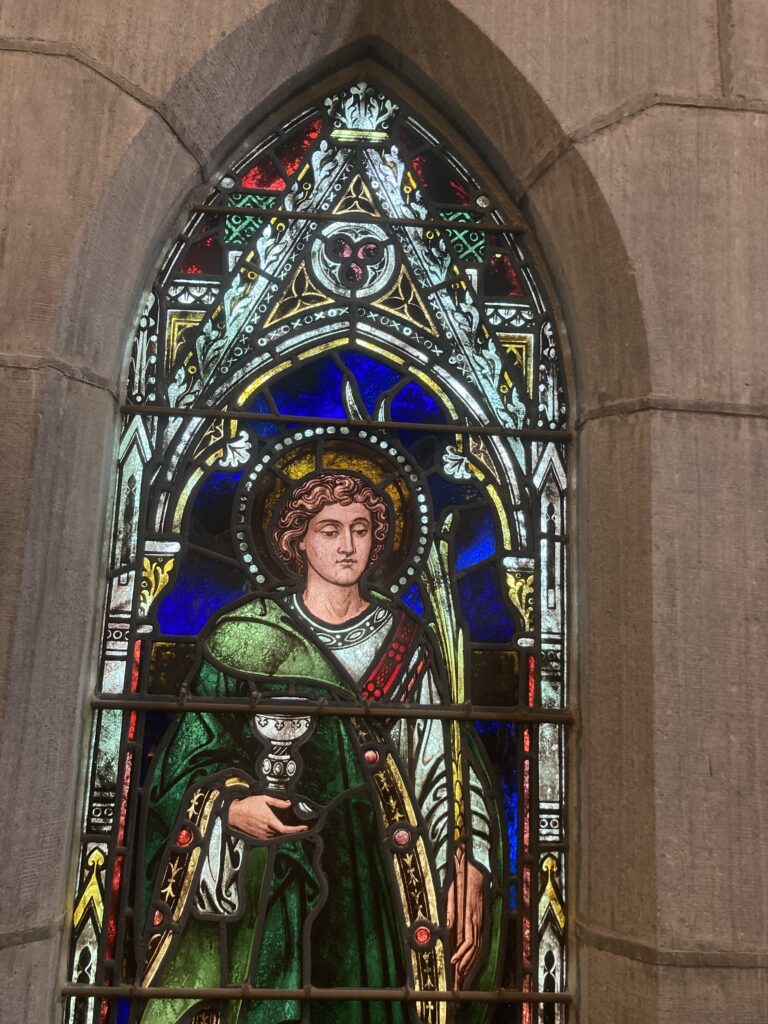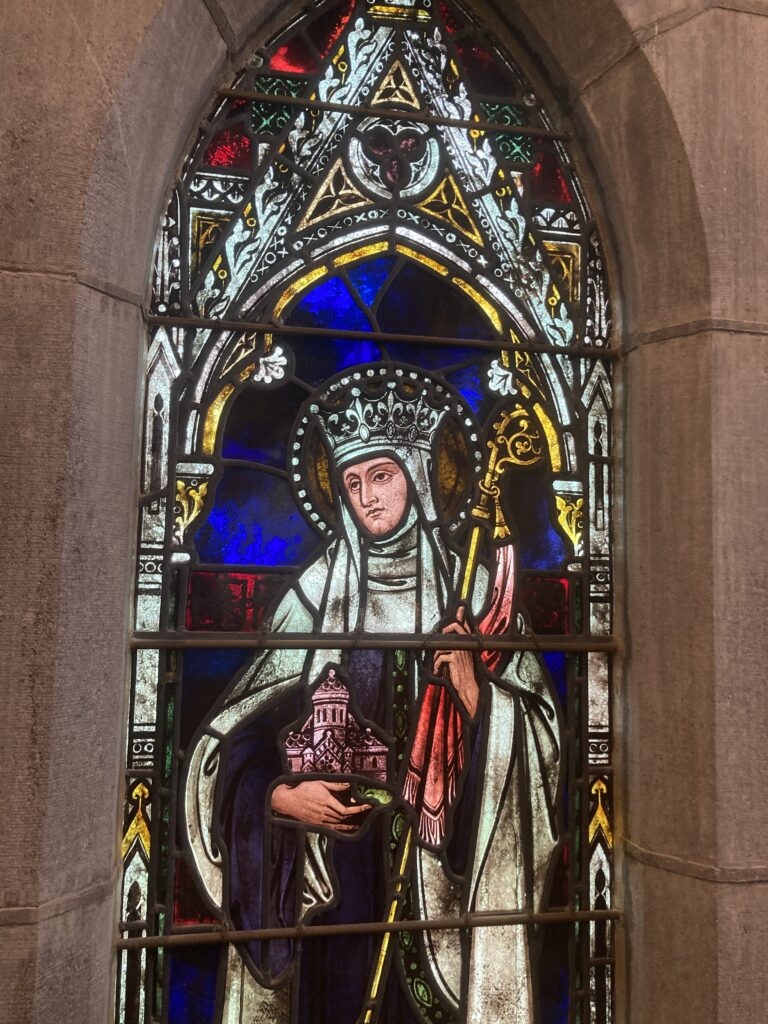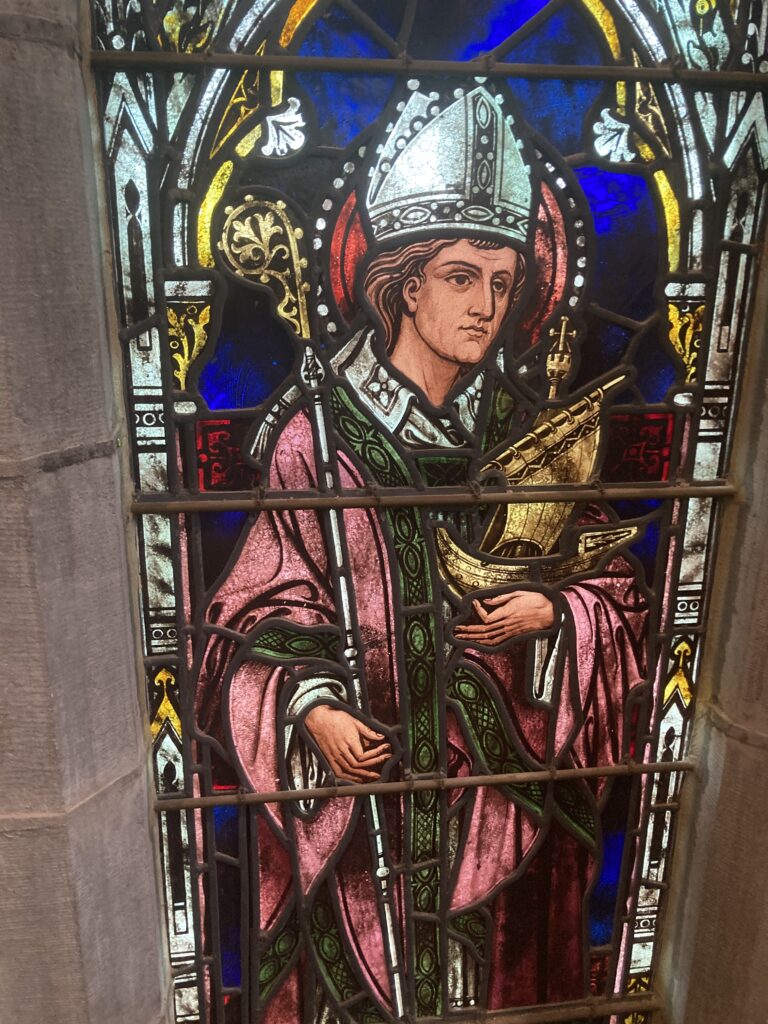 The windows are absolutely beautiful. It's a pity they are hidden away up there.
<<<<<<<<<<
A Star Attraction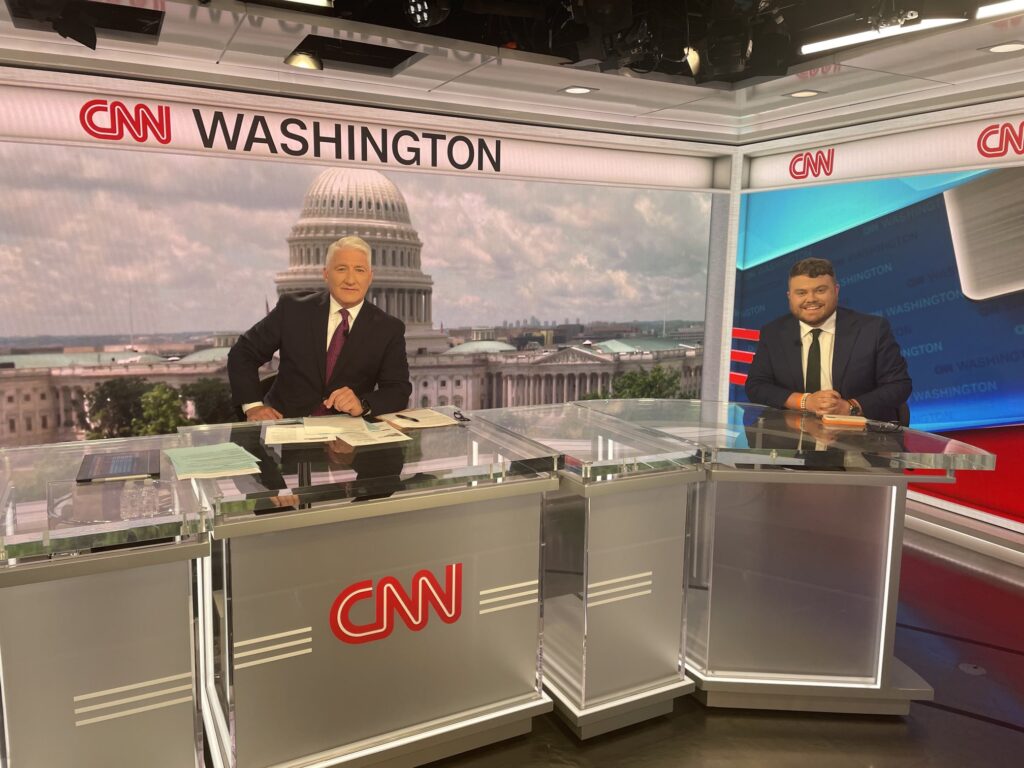 I've got my ticket for Donie and Malachy at Listowel Writers' Week 2022 but they are selling fast. Wouldn't it be great if something important turned up and John King, CNN's chief national correspondent, had to talk to Donie while he is in Listowel.
<<<<<<<<<
Road Works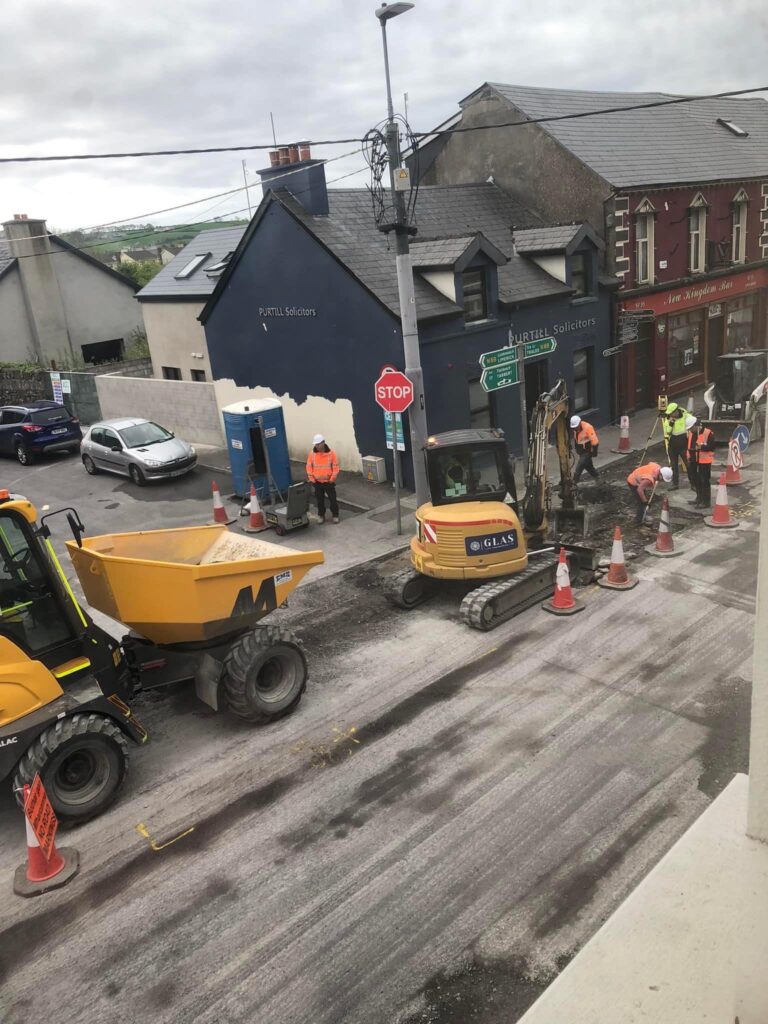 Listowel Credit Union were in a prime location to take this picture of the recent roadworks on their doorstep.
It looks like Roadworks are a constant in Listowel as this picture from 1986 shared on Facebook by Mike Hannon proves.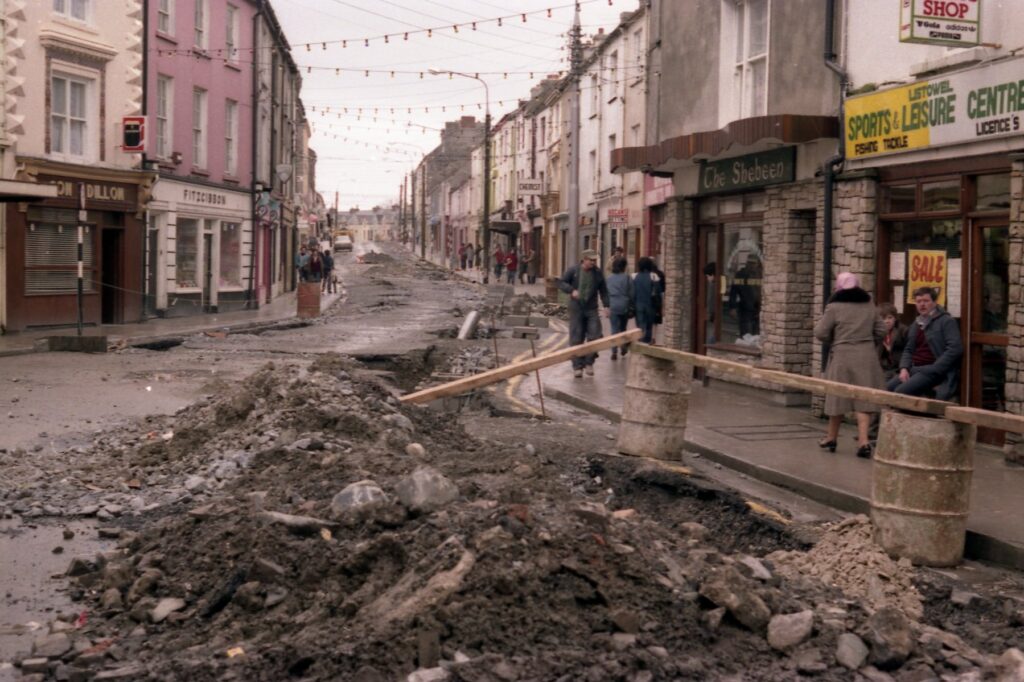 <<<<<<<<<<<<<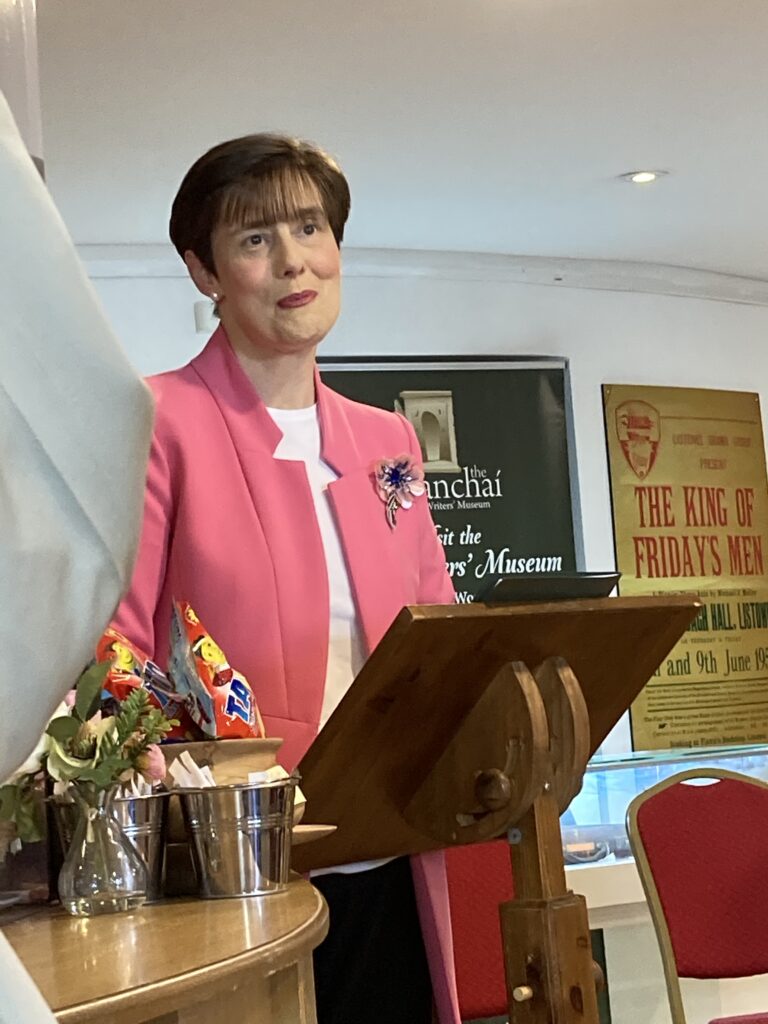 On Saturday May 7 2022 in Kerry Writers' Museum, Minister Norma Foley launched a exhibition of memorabilia of Kerry's Amateur Dramatic history.
<<<<<<<<<