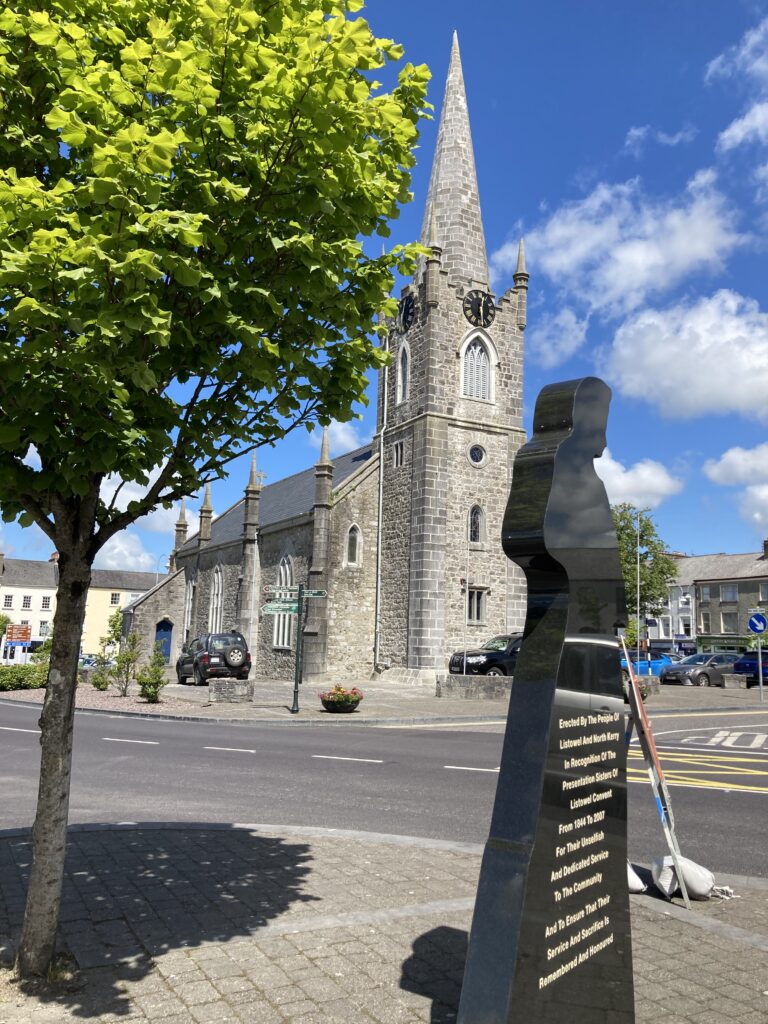 <<<<<<<<<<<<<
Listowel Writers' Week 2022
What a great few days, (Writers' Week is not really a week) we had. I enjoyed every moment from start to finish. I haven't had such a hectic time since before Covid.
I'm going to tell you all about it, not necessarily in the order in which it happened.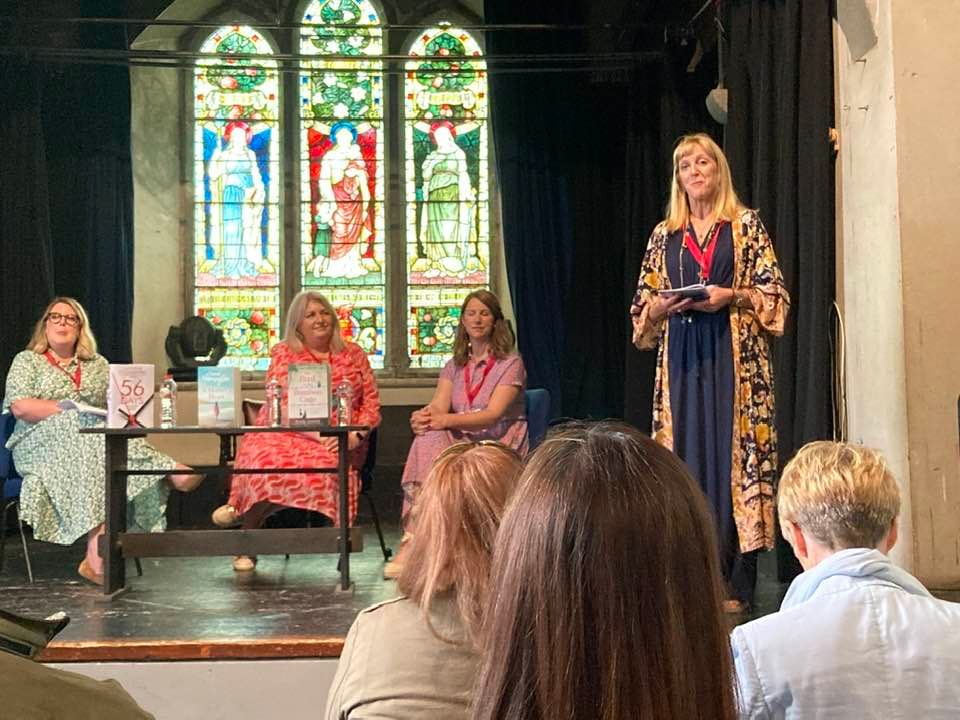 This event happened in St. John's on Friday June 3rd. 2022. The ladies onstage are best selling authors, Catherine Ryan Howard, Carmel Harrington and Hazel Gaynor. They write in three very different styles. What they have in common is that they are all really successful, they write full time and their work has been categorised as commercial fiction as if that was somehow inferior to literary.
As Catherine said, they write the books people read.
With them on stage is Catherine Moylan who is chair of Writers' Week. Catherine is passionate about including these writers in the festival of writing. It was a great event.
Catherine Ryan Howard wrote a brilliant thriller set in lockdown Dublin. It is called 56Days and I'd highly recommend it. Her Nothing Man is great too.
Carmel Harrington writes what is called up lit. Up Lit is a new trend. It stands for uplifting literature, stories with kindness at their core. Carmel is hugely popular. She is on her 11th book. Her tenth, A Mother's Heart is in the shops now.
I particularly love Hazel Gaynor's books. She writes historical fiction and she is a meticulous researcher of sometimes little known topics. Many of her books are available in audio book form or for Kindle.
I'm delighted these three ladies came to Listowel. They have proven that they deserve their place in a festival that celebrates writing.
<<<<<<<<<<<<
Meanwhile
While I was enjoying plays and books, another exciting thing was taking place.
A lovely lovely Listowel girl was being picked as Kerry Rose for 2022.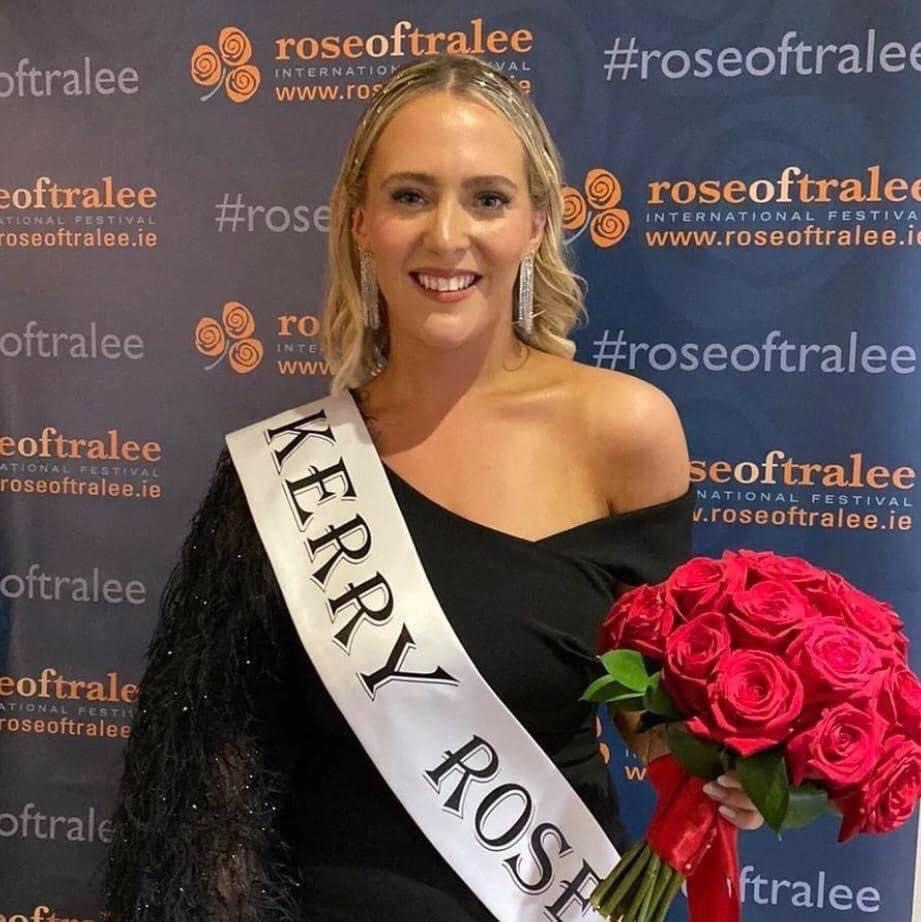 Édaein O'Connell has everything you could want in a Rose. She is "lovely and fair as the rose of the summer". She is also media savvy, well able to account for herself, a witty and entertaining journalist who appeals to readers at home and abroad.
I hope she sings The Night Visiting Song as her party piece. It will bowl the judges over. My money is on Édaein to be the first ever Kerry Rose to win the contest outright. Even if she doesn't, she will be a brilliant Kerry Rose for the year.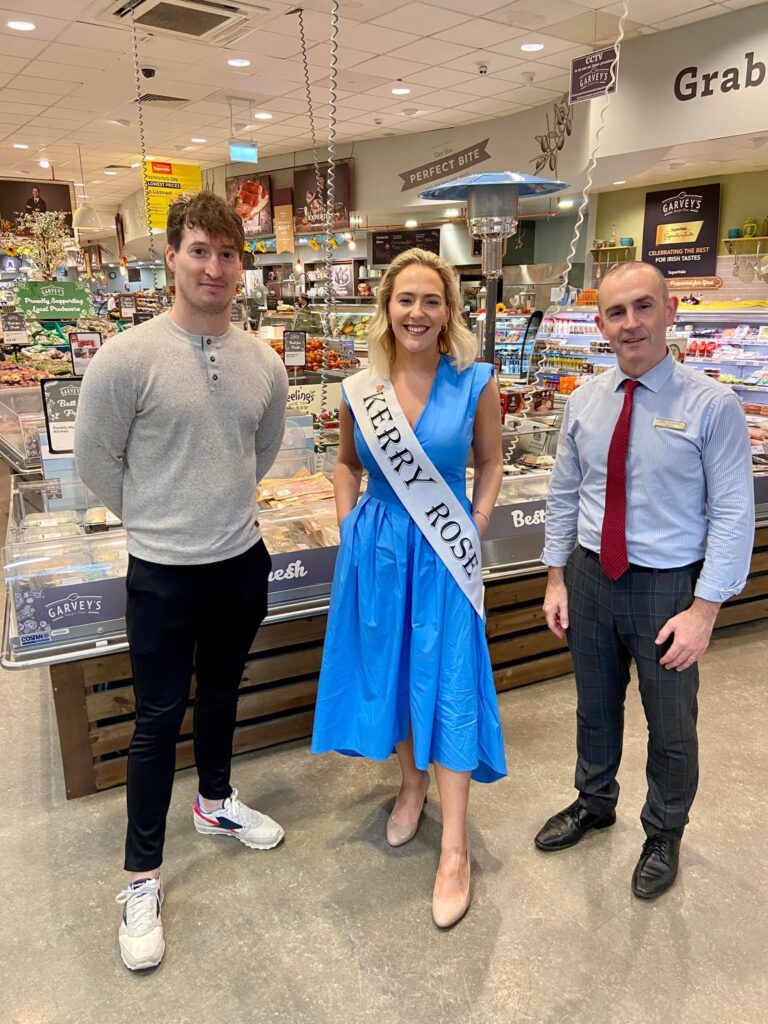 Édaein was sponsored by Garvey's Super Valu and one of her first tasks as Rose was a visit there.
<<<<<<<<<<<
A Half Century Ago
This class of Leaving Certs. from 50 years ago had a reunion lately but I got no pictures unfortunately.
<<<<<<<<<<
A Request
Dear Mary
I am writing because I found your blog, and I was wondering if you could help me with some research I am conducting.
In particular I am looking for fifth and sixth year class photos of the Presentation Secondary School, for girls in Listowel for the following years: 1957, 58, 59, 60, 61, 62 and 63.
I would really appreciate if you could help point me in the right direction, or if indeed you might know anyone who might have a yearbook with class photos, that they could send me by taking a picture of the yearbook themselves.
Kind regards,
Mel Cannon
<<<<<<<<<<<<<