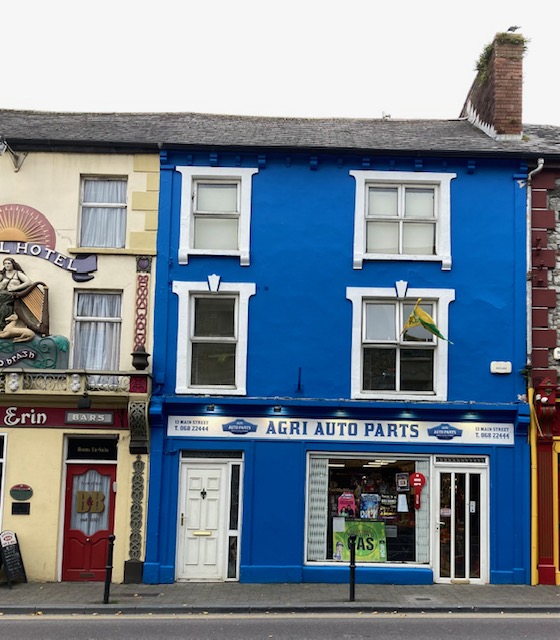 Main Street
<<<<<<<<
Kerry to Her Core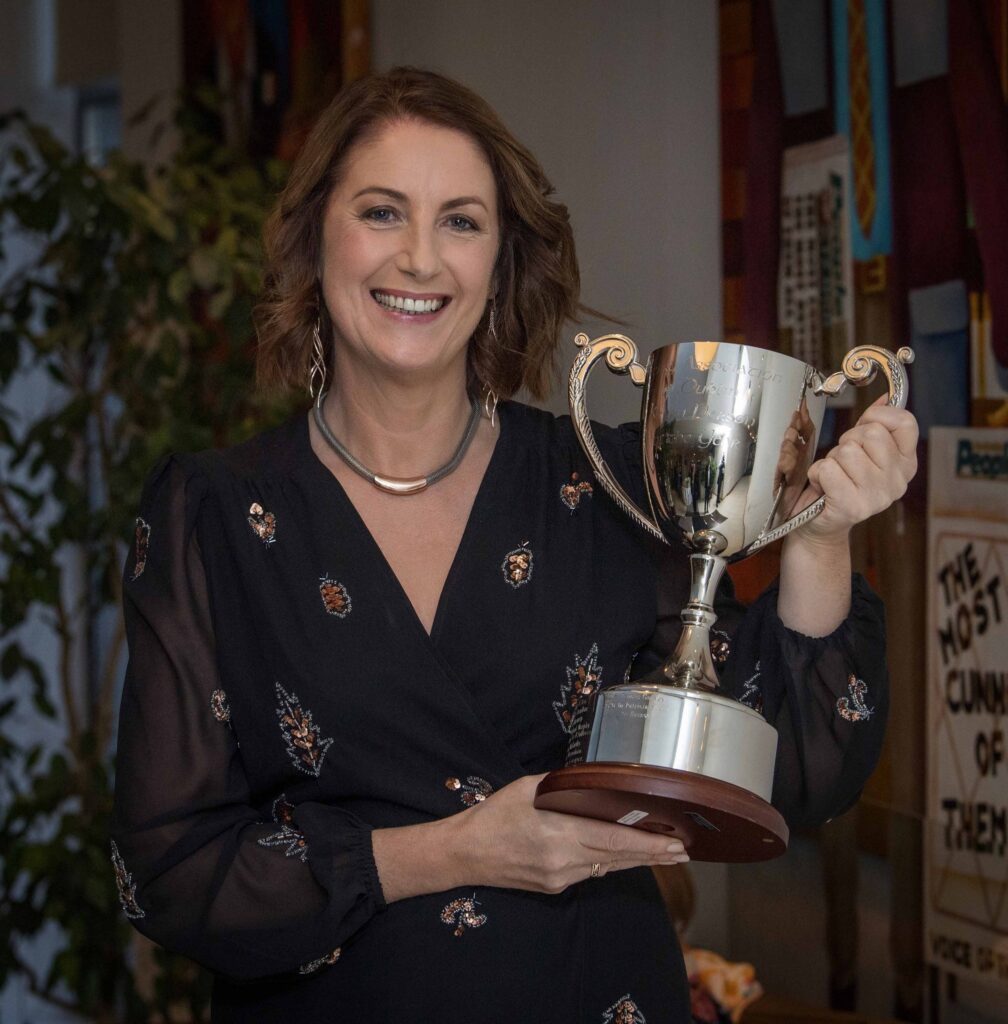 Photo and text from Kerry Association in Dublin on social media
<<<<<<<
Listowel Ball Alley Today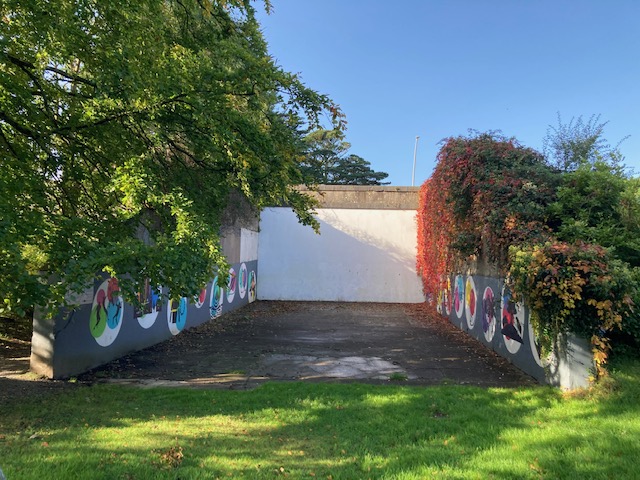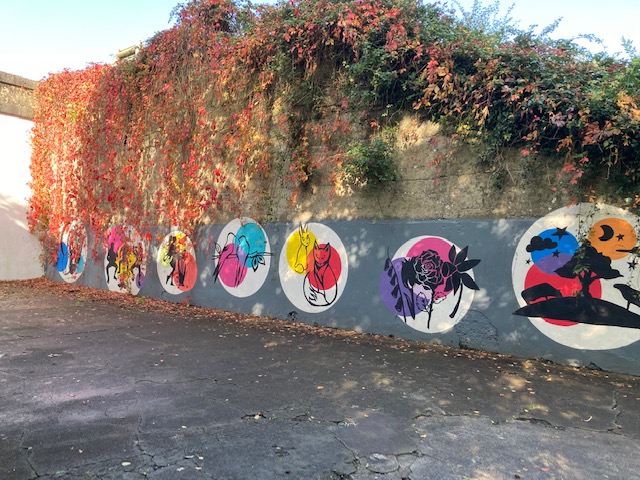 Symbols of Listowel painted by volunteer artists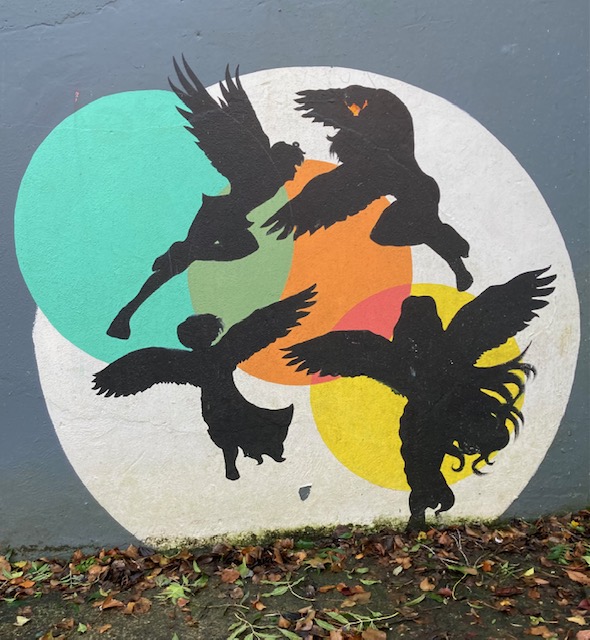 The one looks appropriate for Halloween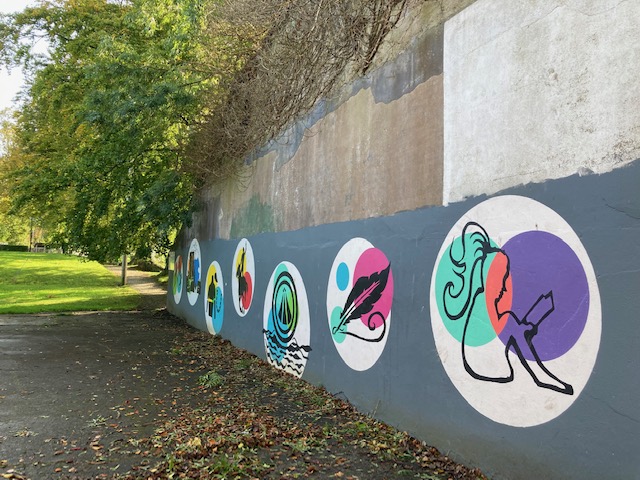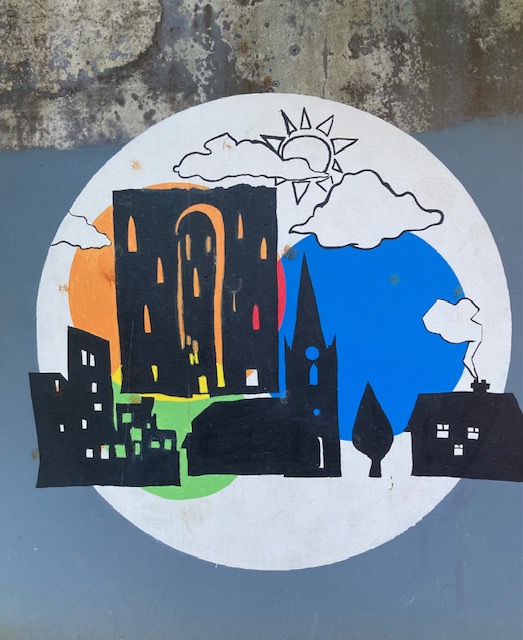 Listowel in a bubble
<<<<<<<<
Pages from 1990s guide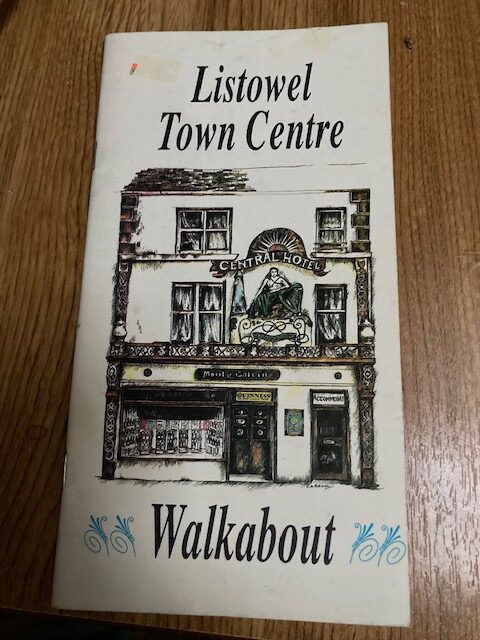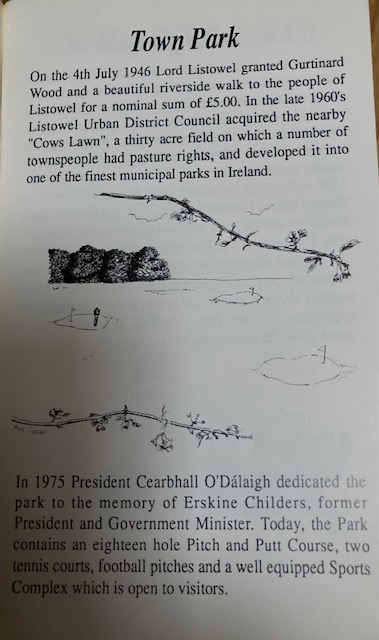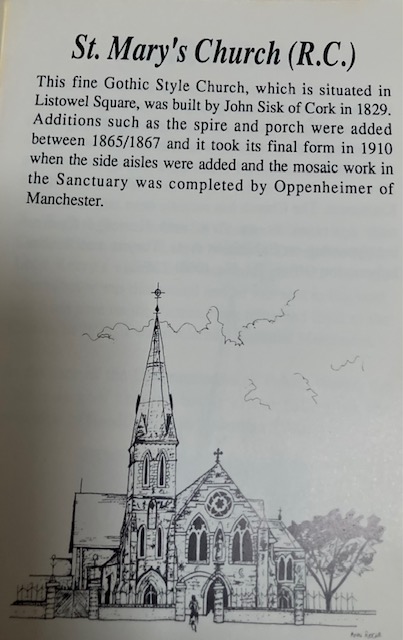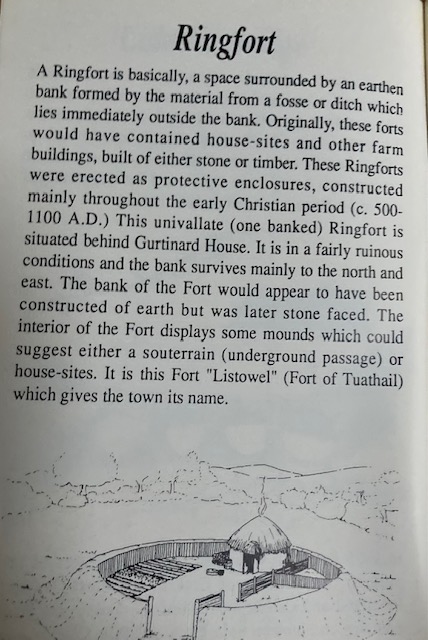 <<<<<<<<<
Blast from the Past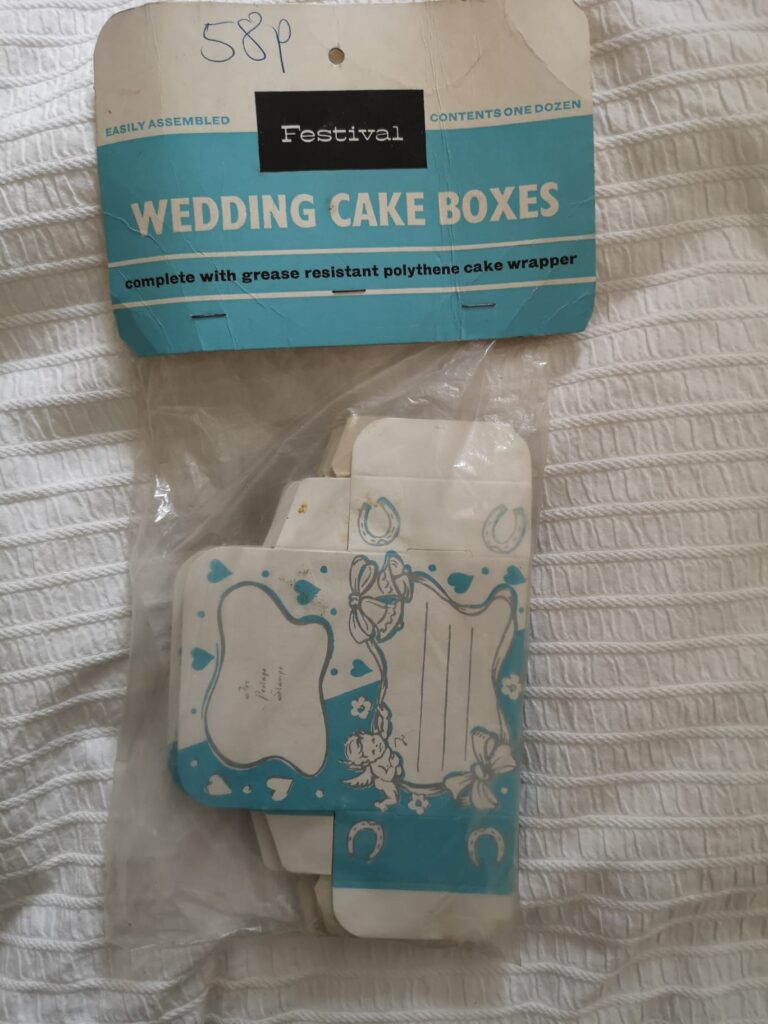 If you are under 50 you will probably have no idea what these are. My friend, Margaret, found these artefacts among her treasures.
In the 60s and 70s wedding cakes were usually three tiers of rich fruit cake, iced with marzipan and royal icing, pretty much like three Christmas cakes. I dont know when this fashion for chocolate biscuit cake, red velvet or other lighter cakes came in.
The bottom cake was cut up and served to the guests at the wedding with a cup of tea after their dinner. Before the 1960s it was a wedding breakfast but that's a story for another day. The top tier was put into storage for the christening and the middle tier was brought home to the house of the bride. Brides usually lived with their parents until the wedding.
This cake was cut into fingers (small rectangles) put into these little boxes and posted to people who had sent presents but had not attended the wedding….Daftness!
You will notice that the boxes were decorated with horseshoes . Brides often carried a silver ornamental horseshoe with their bouquets. These were charms to bring good fortune to the marriage….More daftness.
<<<<<<<<
A Fact
If you commute to work every day, taking one hour to get to work and one hour to get home, between the ages of 22 and 65 you will have spent 2 and a half years in transit.
<<<<<<<<