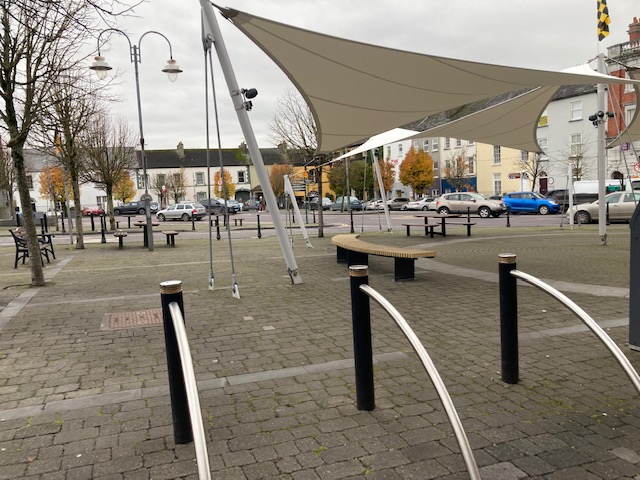 Listowel Town Square, November 2023
<<<<<<<<<
Santa Claus is Coming to Town
The first sign of local festivity is the putting up of the Christmas street lights.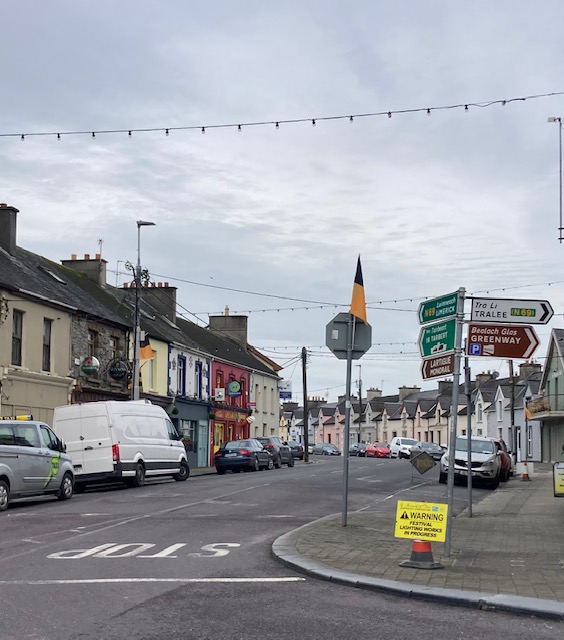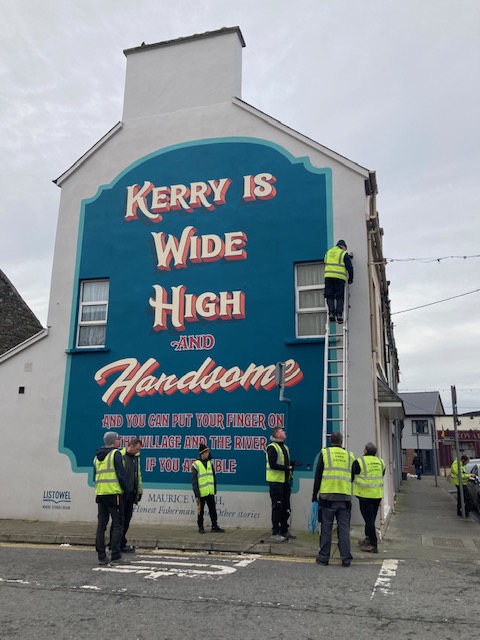 Kerry is still high and wide but from now on will be even more handsome. This was the scene on Charles Street on November 21 2023.
<<<<<<<<<
A Restored Window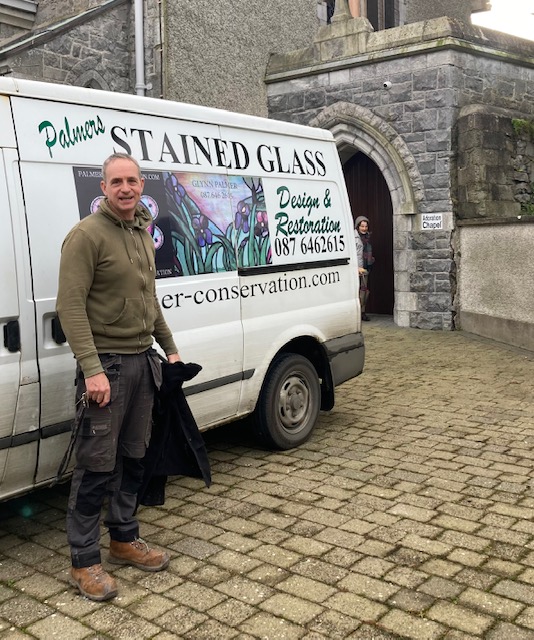 In the grounds of St. Mary's I met Glynn Palmer as he was just arriving to restore the refurbished stained glass window.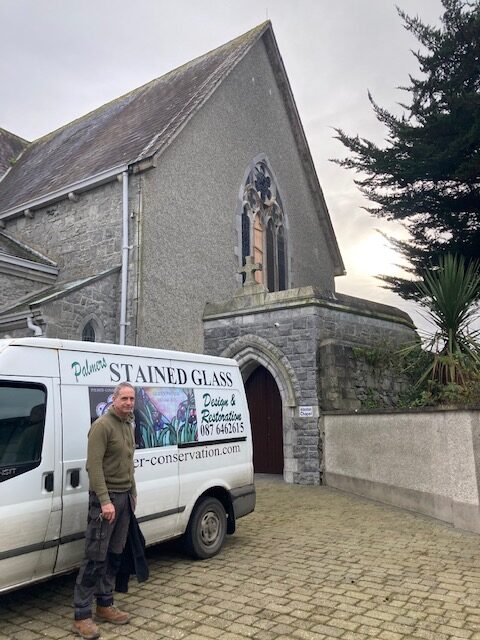 Over the adoration chapel, you will notice the boarded up section of the beautiful window.
The window in question was donated by Thomas McAuliffe. Does anyone know anything about him?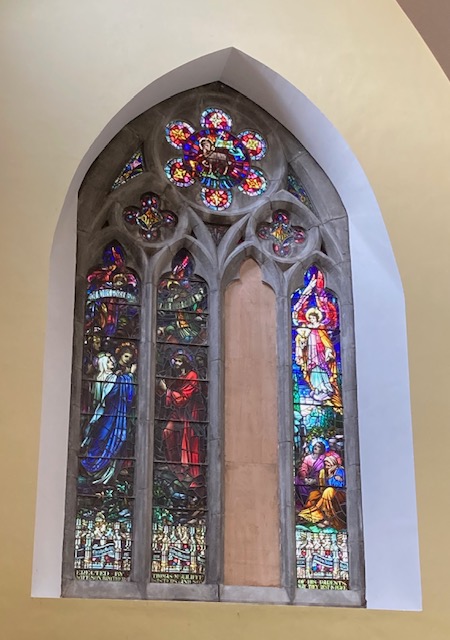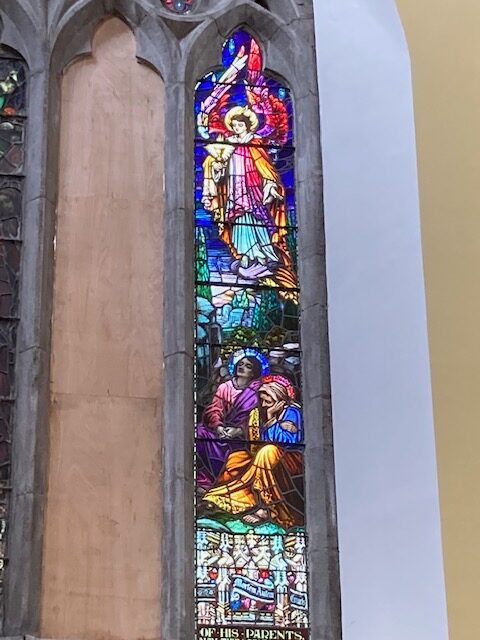 The panel on the right is already renovated and restored.
<<<<<<<<<<
A Christmas Poem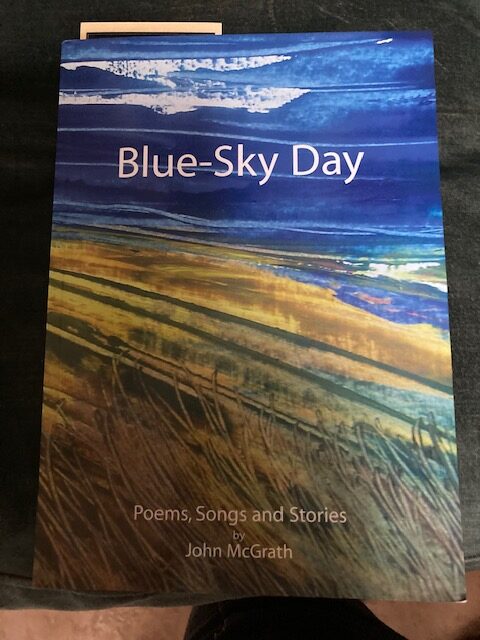 The unvarnished truth about Christmas from John McGrath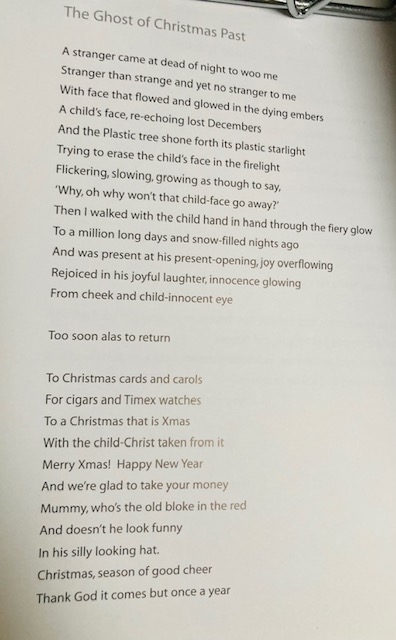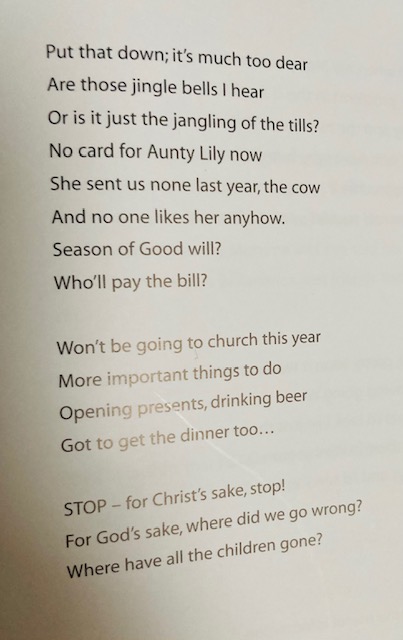 <<<<<<<<
Our Wildflower Garden in Winter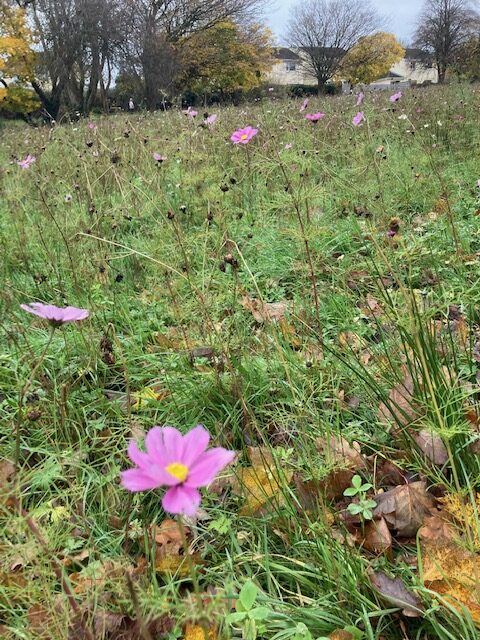 Where have all the flowers gone? Some have gone to seed and will bloom again next year. Some of the annuals are gone never to return'
<<<<<<<<<<
A Fact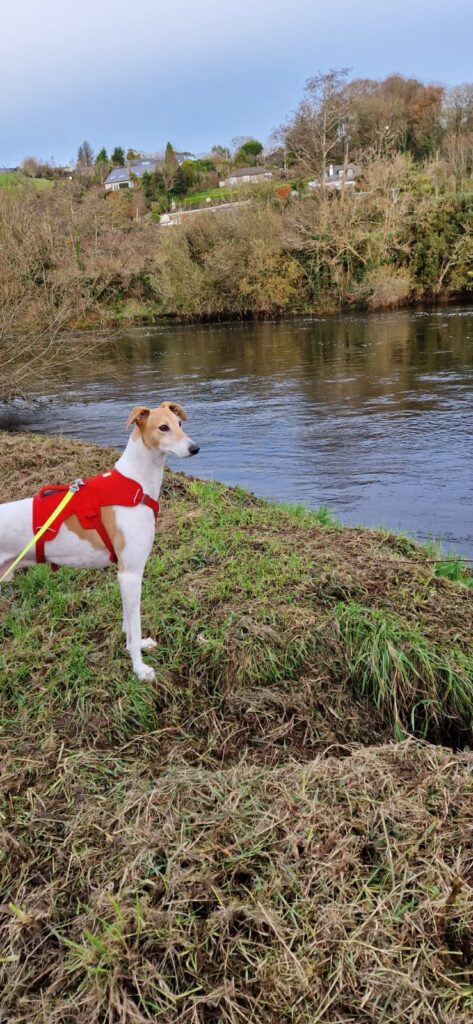 This is the beautiful Reggie, a rescued lurcher. Larger dogs are harder to rehome for various reasons but this one found a great welcome in Ballincollig.
<<<<<<<<<