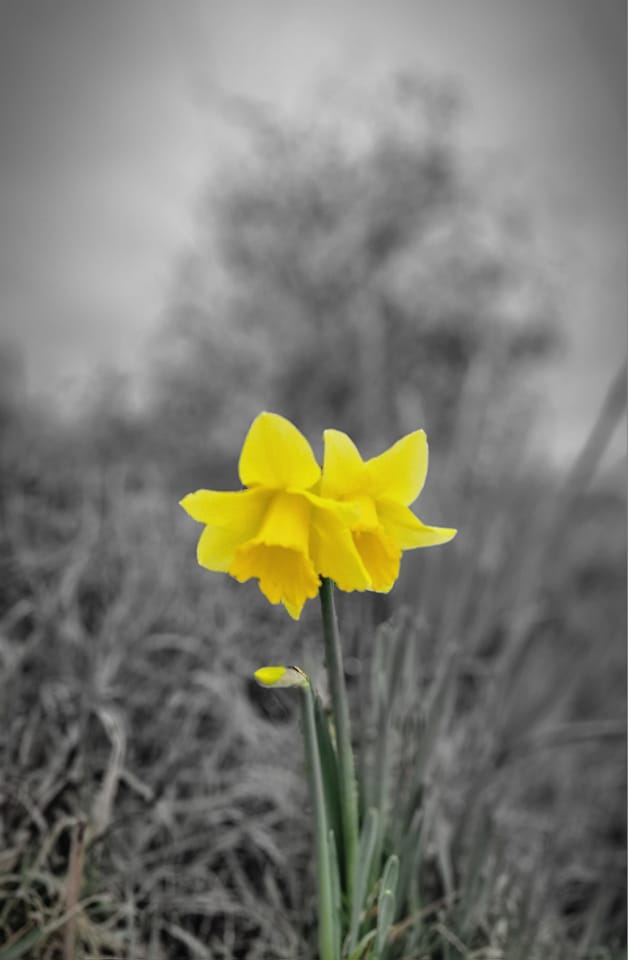 <<<<<<<<<
Another Unusual Shop Front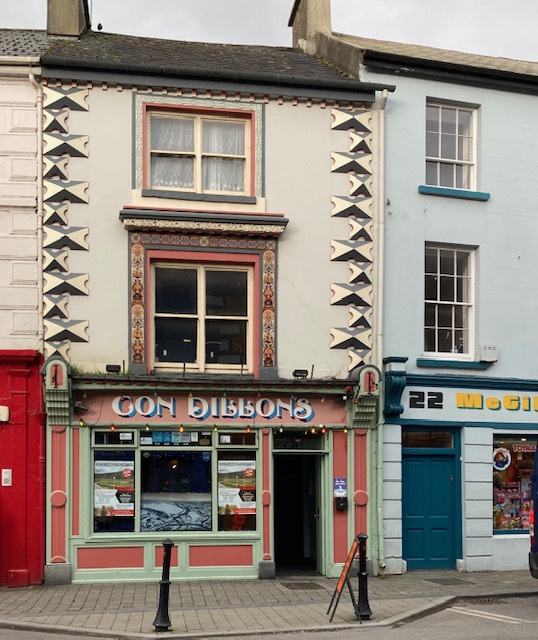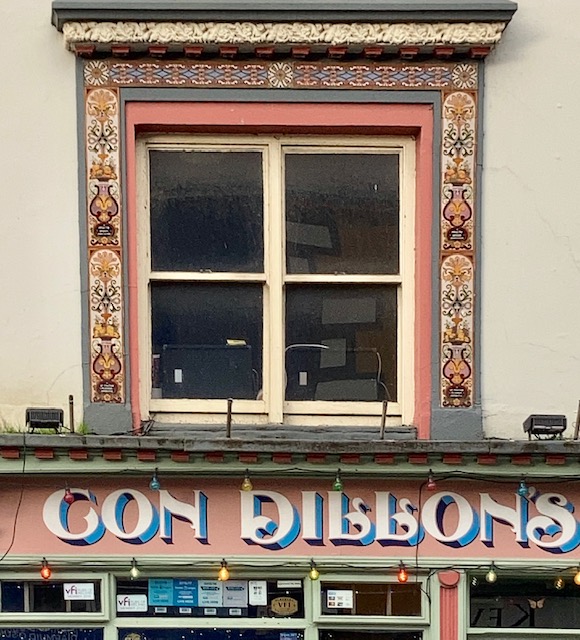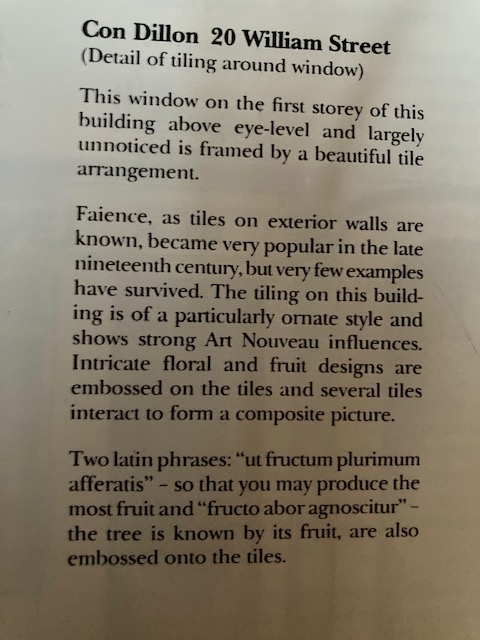 The text is from the Streets of Listowel book .
<<<<<<<<<
How the Other Side Worshipped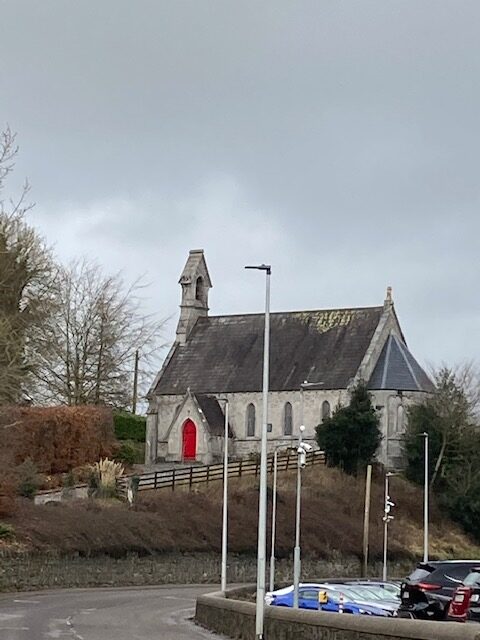 Remember last week I brought you the lovely old Protestant church in my native Kanturk.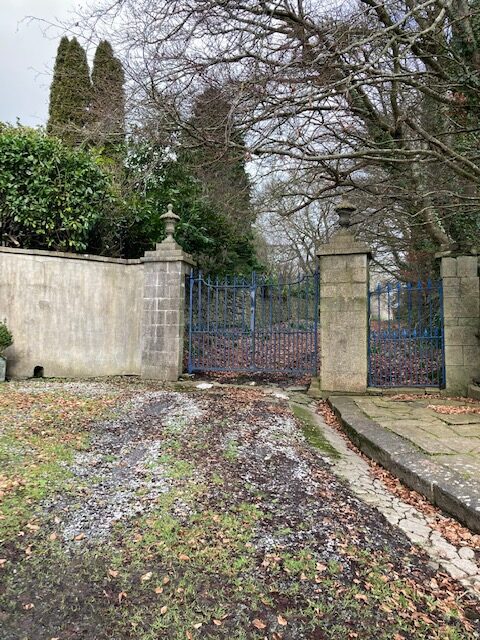 Quite far away on foot but no distance as the crow flies is this gate into the same church.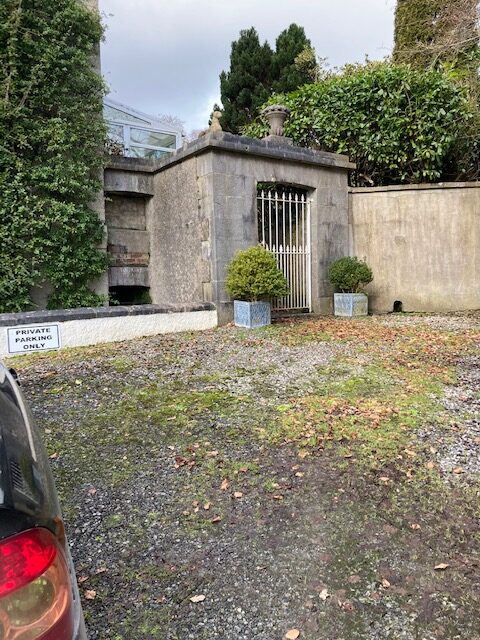 It is located right beside the side entrance to Egmond House, a short cut for the gentry to their Sunday service.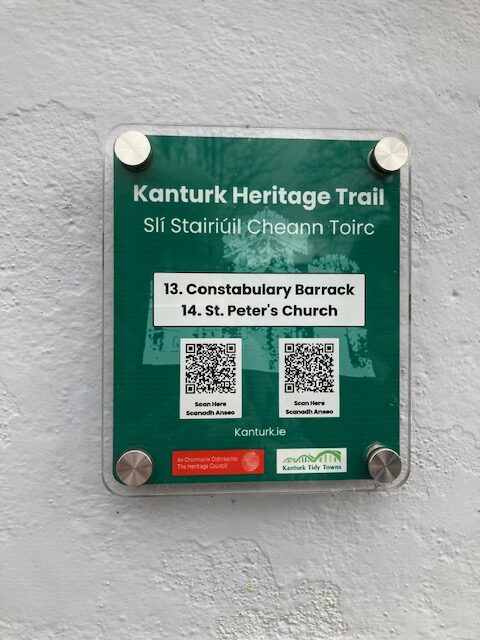 Lots of little titbits of history to be learned in the new heritage trail.
<<<<<<<<<<<<<
Finuge GAA reliving the glory days
I spotted the following on Facebook.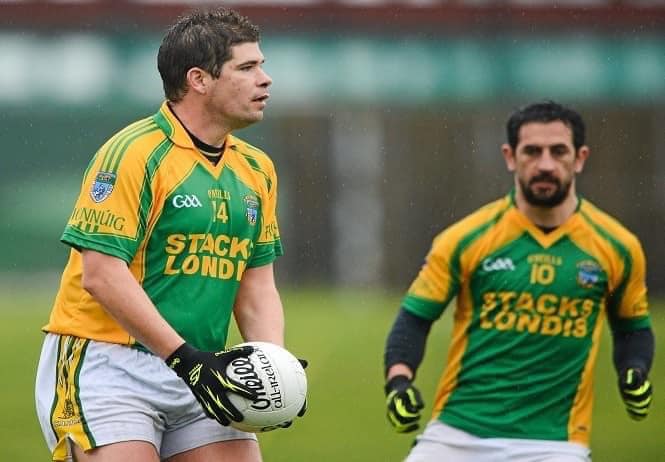 ,
It's coming up to the 10 year anniversary of our club's appearance in the All Ireland Intermediate final in Croke Park. Time flies!
This piece below captures Éamonn Fitmaurices reflections in 2019 on what was a hectic and fun time for our club…
enjoy!!
Eamonn Fitzmaurice on Club Glory and Defeat
04 Feb 2019 Club , Kerry GAA and County
BY SHANE STAPLETON
Eamonn Fitzmaurice's case is not an unusual one. He grew up dreaming of glory with club and county, but then out of the blue came the two buses at once.
He had already lifted the Sam Maguire as a player. But for 2013, the Kerry county board appointed this managerial novice as successor to Jack O'Connor, as the locals expected.
All the while, Fitzmaurice was one of the veteran players on the Finuge team in hot pursuit of an AIB All-Ireland IFC title. Two ambitions coming into view, with one complicating the other. As if that wasn't enough, Fitzmaurice was also managing Pobalscoil Chorca Dhuibhne in the Corn Uí Mhuirí.
"The month of January in 2013 was completely mad," Fitzmaurice tells AIB GAA. "I was involved with Finuge, with Kerry, and with the school as well, so I had three gear bags going! I remember one weekend we had a match on the Friday with the school in the Corn Uí Mhuirí, which we won. Then on the Saturday, we played against Tipp in the McGrath Cup, and won. On the Sunday then, we played the All-Ireland semi-final against the Kildare side Monasterevin, so it was a crazy weekend but brilliant because we won all the games."
If only every weekend could be so easy. As it turned out, Fitzmaurice would lead his school to Munster glory in the Corn Uí Mhuirí, but spring would not run so smoothly for the Kingdom, as they lost four league games in a row and the pressure mounted.
While all of this was happening, he had to prepare for a February 9th clash with the Tyrone champions, Cookstown Fr Rocks, led by Owen Mulligan. Heading into the game, all the talk centred around the rivalry between the two counties over the previous decade; of Paul Galvin and Fitzmaurice going toe-to-toe with Mulligan and Raymond Mulgrew (who had just returned from two years in Australia) once more.
"My last game at Croke Park had been with Kerry in 2006, the All-Ireland final (win over Mayo)," says Fitzmaurice. "I didn't think I'd be back playing there, and here we were about six and a half years later.
"We had gotten to the junior club All-Ireland in 2005 and beaten Stewartstown Harps but that was the year before it was moved to Croke Park, so we had played that final in Portlaoise. We lost a few intermediate finals in Kerry but finally won it in 2012, and then made it to the All-Ireland. It was fantastic to get back to Croke Park after so long.
"We trained very hard for that final. I remember the last hard session that we had before the final, it must have been a week out. But we had this training game where you got the ball and four or five lads would tackle you, just trying to condition ourselves for what we expected against a Tyrone side. It didn't turn out to be the best idea, because Jack Corridan ended up with a broken nose and there was a bit of a row! I think I'm still getting blamed for it to this day, but it wasn't me."
In contact sport, anything can happen, and Fitzmaurice is able to look back and see the funny side of it now. But the stories didn't end there.
"For the final, we decided to travel up the night before and stayed at the Louis Fitzgerald Hotel which is outside Dublin (near the Red Cow roundabout). We had a bit of time to kill on the Saturday, so we were out in the car park having a kick-around, but there were balls flying out on the M7 (motorway), and lads dancing out trying to retrieve them."
Unfortunately for the north Kerry side, the big day didn't go as planned. Finuge trailed by just a point at half-time but Mulgrew and another returning Cookstown player, Barry Mulligan, would help inspire the Tyrone men to a 1-9 to 0-6 win.
"We had always been a physical side, but we felt it wouldn't suit us against a Tyrone side," says Fitzmaurice. "We worked on discipline and maybe that took the natural edge off us. They were cuter on the day."
It turned out to be Fitzmaurice's final game for the club, and though he was disappointed to miss out on playing senior with Finuge, he needed to focus on his duties as Kerry manager — to give it his full attention. He may have missed out on All-Irelands with his club and ultimately as county boss in 2013, but he would lead the Kingdom and Pobalscoil Chorca Dhuibhne to the promised land in 2014.
As with most GAA careers, it begins and ends with the club for Fitzmaurice. He grew up just outside Lixnaw and was an accomplished hurler, but ultimately football took over when an under-16 tournament in Limerick proved he could compete with the best footballers around. Three miles separate his two clubs, and the two co-exist in harmony.
"Finuge is a small place, there's a shop, a pub, the field, and a teach siamsa — a thatched cottage which is a centre for traditional music and dancing. Lixnaw then, to the west, has four pubs, two or three shops, and a church. Paul Galvin and Trevor McKenna would be out that way too. There's no rivalry between the two clubs and a lot of lads played both codes."
He explains that he started out as a centre-back in hurling but ultimately made the move out to midfield for his biggest days with Lixnaw. "I enjoyed the hurling and I was centre-back but when I was away playing football, I found it hard to get my touch back. Paul got his touch back a lot quicker. So, they put me out at midfield to be a workhorse and I played there for the three county finals we won.
"GAA is a huge part of the community and it's unusual in a way because I come from the west part of the parish, and it was all hurling when I was younger, but I got more attached to the football over time," Fitzmaurice adds. "I was in Finuge recently and I was looking at a tribute wall of club honours, and prior to our group, we had just two North Kerry championships won in the late '60s and '80s.
"Then we went from Division 5 to Division 1, like going from Junior B to senior. In the middle of it, we didn't take much notice and you expect to win more, but it really was a golden age (winning county and Munster titles at junior and intermediate)."
<<<<<<<<<<
Yondr in St. Michael's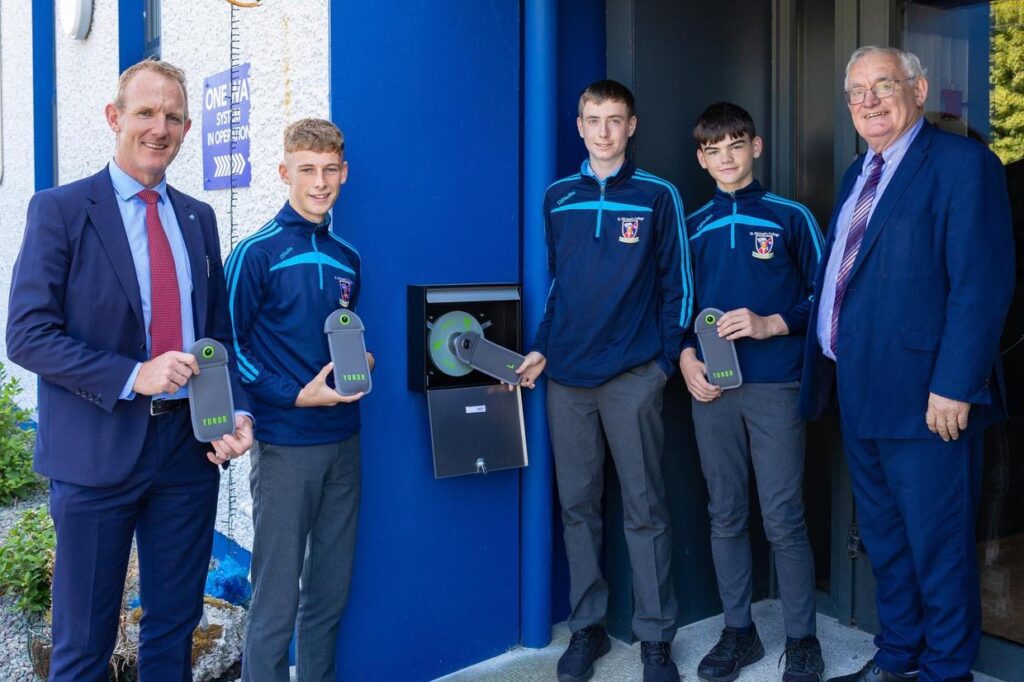 Boys in St. Michael's pop their phones into a locked pouch for the duration of the school day.
There was Tommy Tiernan thinking he had came up with something revolutionary when St. Michael's had it all the time.
Tommy says he paid a fortune to an American company for these pouches that he used for the first time in Vicar Street last week. If you have booked for his gig you will be contacted to say that it's a phone free event. Tommy hired extra staff to implement this. He bought 1,000 of the Yondr pouches and everyone who enters the bar is given one and their phone is locked into it by a staff member, to be released only when the gig is over.
If you need your phone for a medical reason you will be given a wristband identifying you as a special case and your phone will be unlocked instantly if necessary.
Great idea!
<<<<<<<<<<<