A Sight for Sore Eyes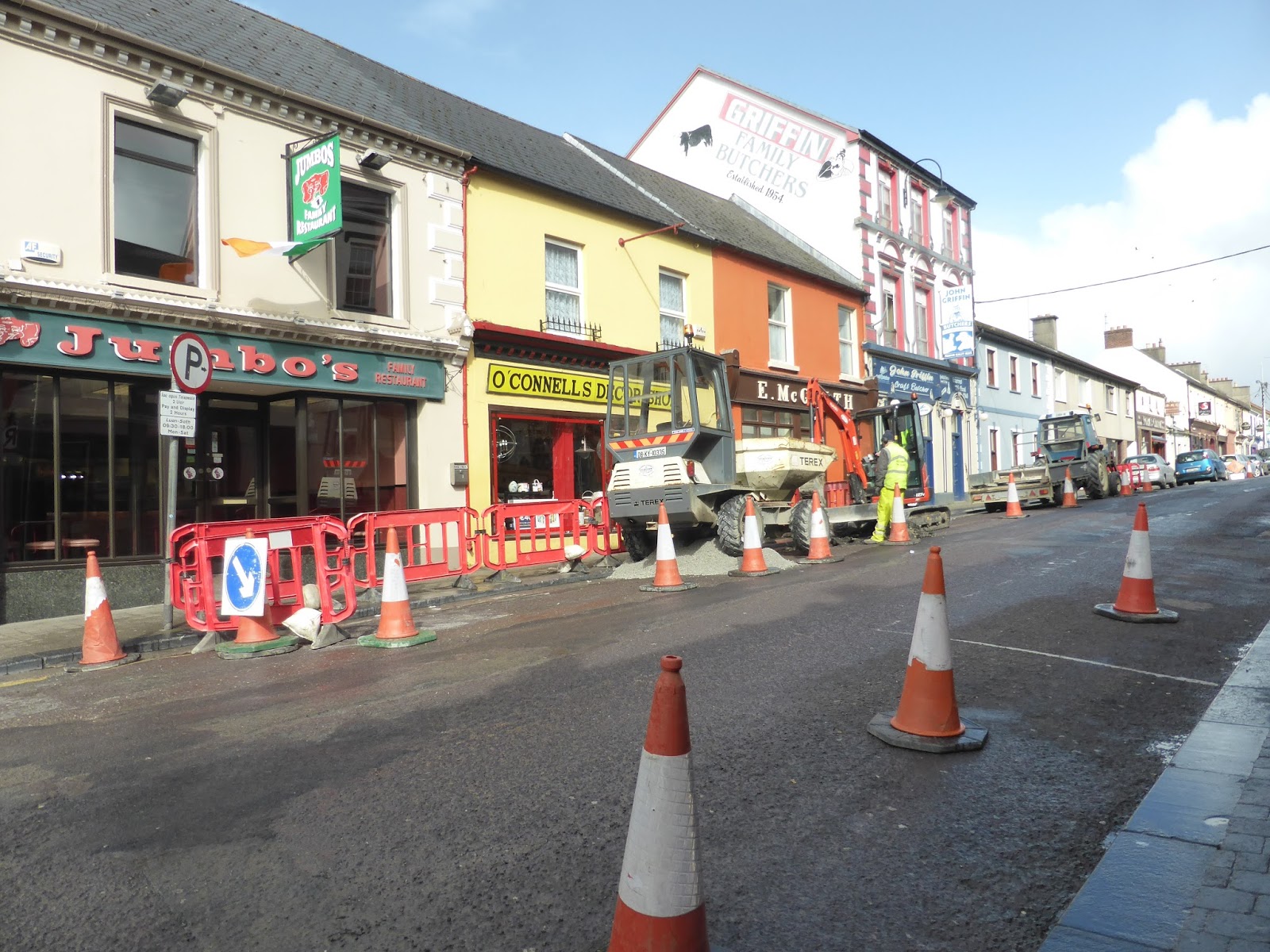 William St. April 6 2016
<<<<<<<<
A Walk around Kanturk with a camera
One of the events as part of the Kanturk Arts Festival is a walk around town with members of Mallow Camera Club. These experienced photographers help us to look out for likely shots. They help us with settings on our cameras and generally open our eyes to the joys of photography. Here are some of the photos I took on my Sunday morning tour of some of the streets of my home town.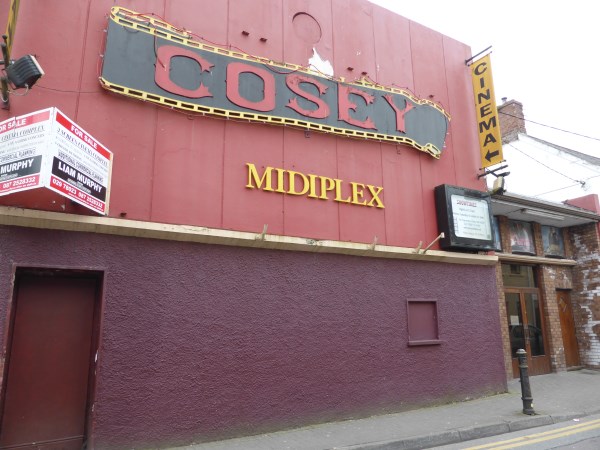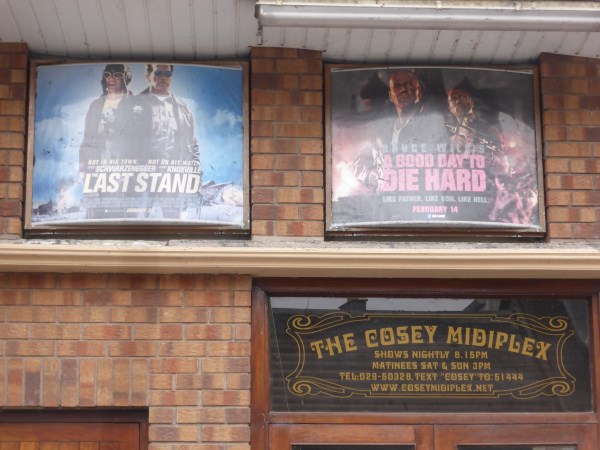 The Cinema is now closed. Ironically the last two films advertised were Last Stand and Die Hard.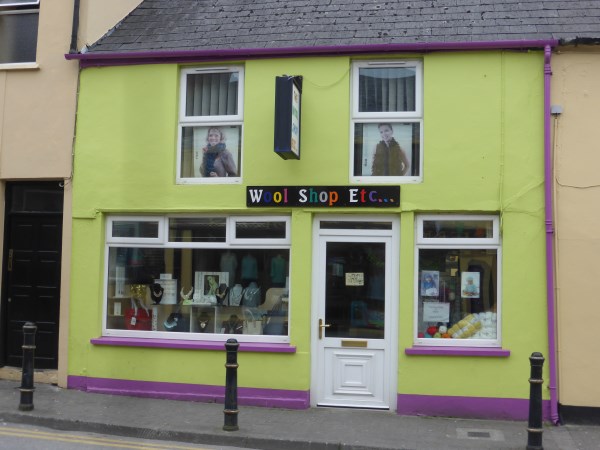 This colorful wool shop is in Watergate Street.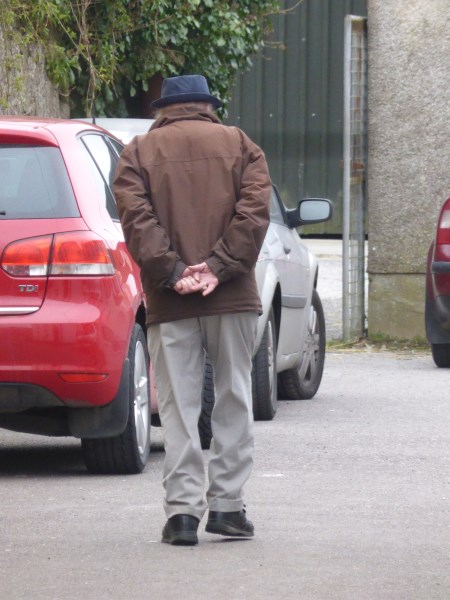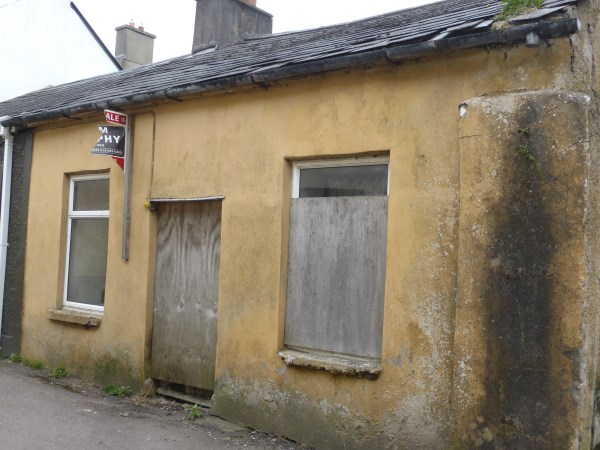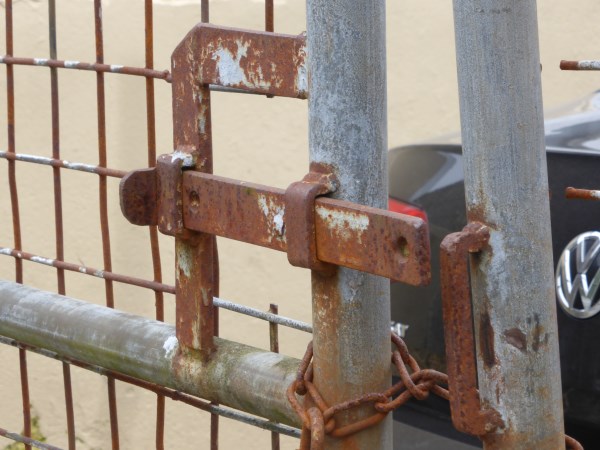 There was a lot of dereliction and locked up properties in the more rundown part of town we visited.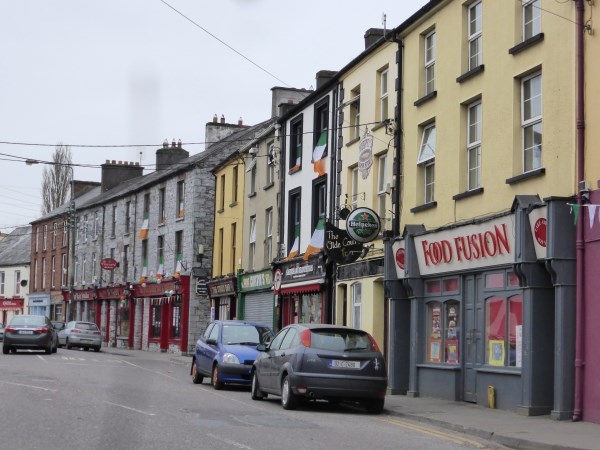 Shops in The Square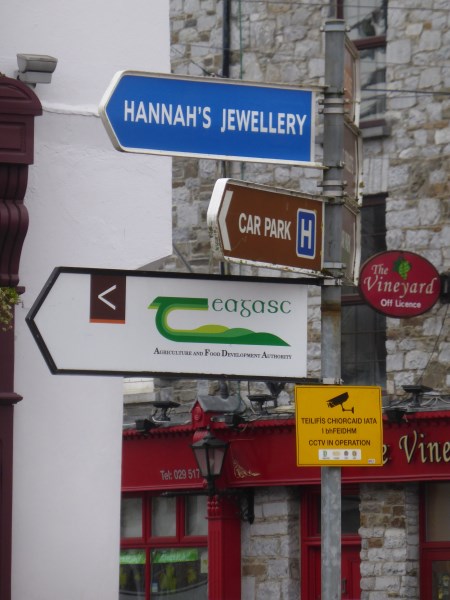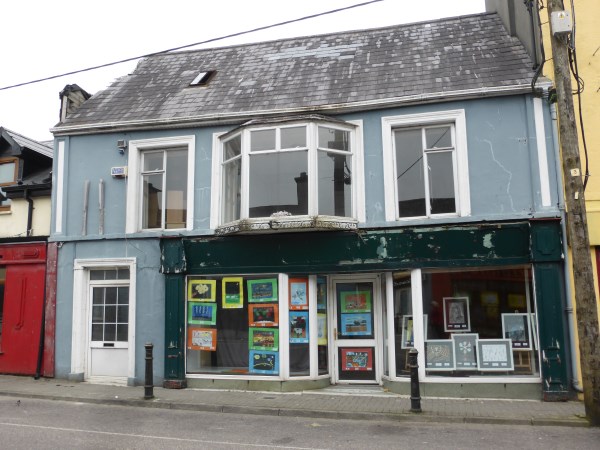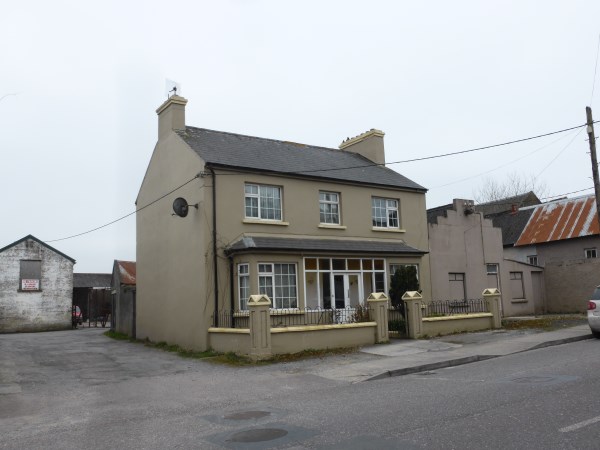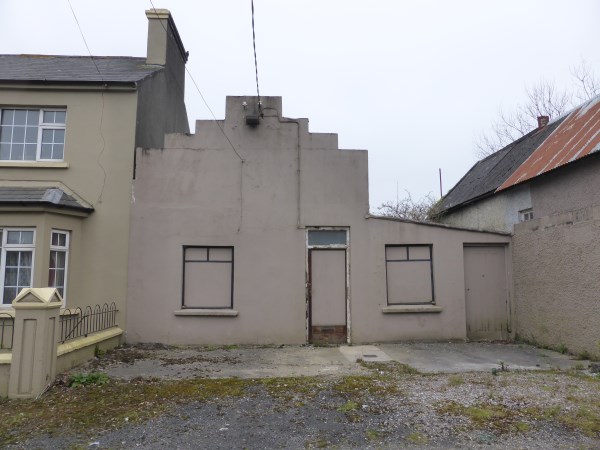 Once upon a time when I was young in Kanturk this premises was where they used to pluck the turkeys at Christmas. Fitzpatrick's had a hatchery nearby. This is the same Fitzpatricks which had a hatchery on Church Street Listowel.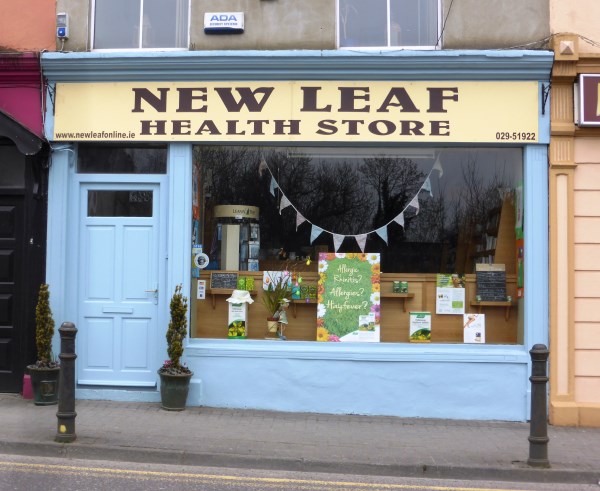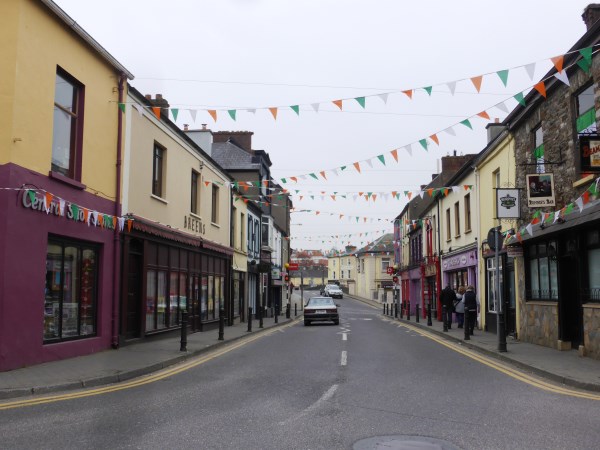 Main Street, Kanturk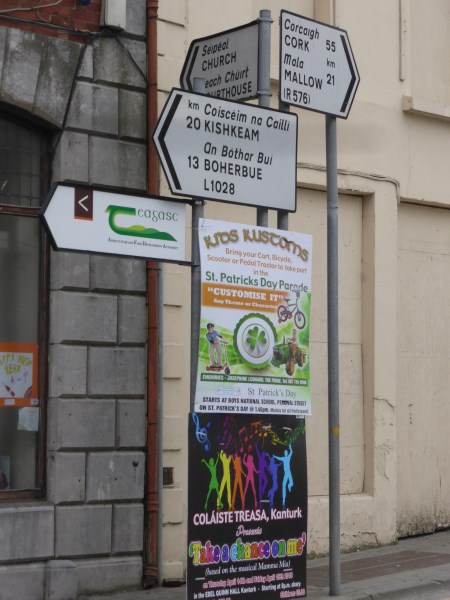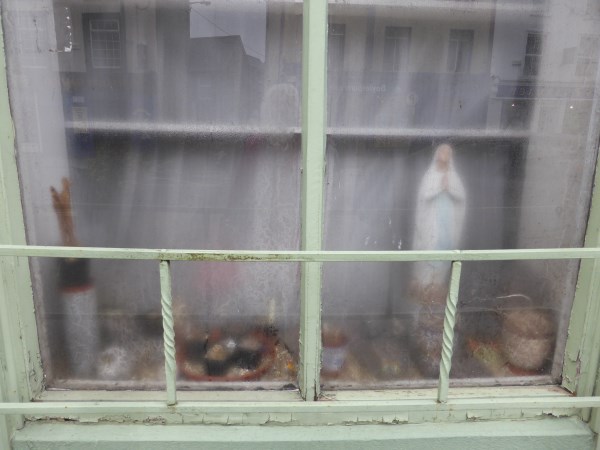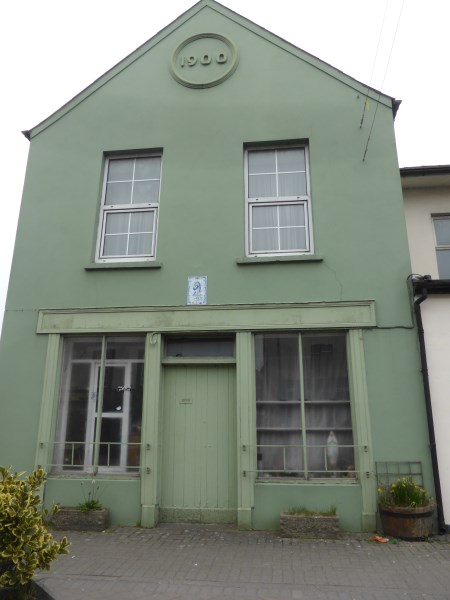 John O'Connor and his wife Sarah lived here up to recently. This building was once a school. John and Sarah were very involved in everything that was going on in town and are much missed.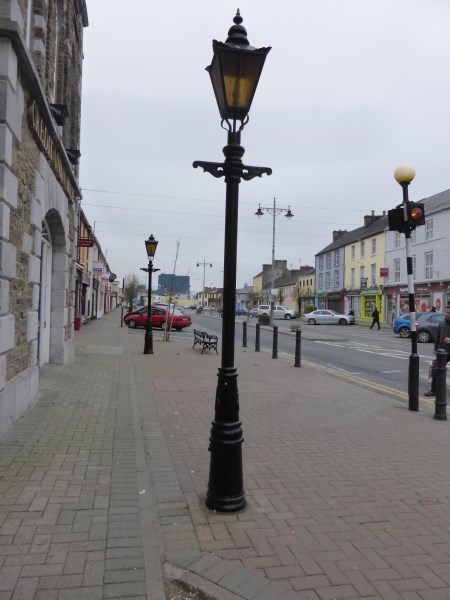 Strand Street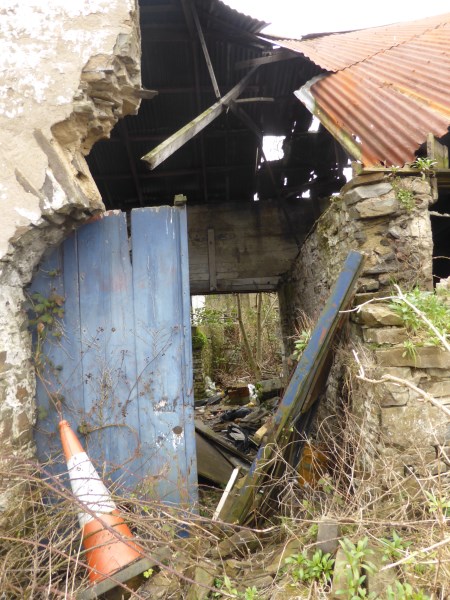 Another of the uglier aspects. This one was in a back lane.
>>>>>>>>>


Interesting Facts from the last Census


Census night is April 24 2016. It will be the 27th census of Irish population.
Traleetoday.com brought us some interesting facts about Kerry from the 2011 census
AGE/SEX
• In April 2011 Kerry had a population of 145,502, consisting of 72,629 males and
72,873 females.
• The population of pre-school age (0-4) was 10,025, of primary school going age (5-
12) was 15,326 and of secondary school going age (13-18) was 11,177.
• There were 20,988 persons aged 65 years and over. The number of persons aged 18
years or over was 110,562.
MARITAL STATUS
• Of the 116,150 persons aged 15 years and over, 44,862 were single, 57,914 were
married, 3,377 were separated, 2,866 were divorced and 7,131 were widowed.
LIVING ARRANGEMENTS
• There were 53,306 private households in Kerry in April 2011, of which 14,038 were
single person households. Of the 37,248 families in the area, 11,153 were couples
with no children. The average number of children per family was 1.4 compared with
1.4 nationally.
MIGRATION AND NATIONALITIES
• 94.4 per cent of the usually resident population aged over 1 lived at the same
address one year before the census.
• A further 3.6 per cent lived elsewhere in the same county, 1.1 per cent lived elsewhere in the State while 0.9 per cent lived outside the State twelve months before the census on April 10, 2011.
• Non-Irish nationals accounted for 11.2 per cent of the population of Kerry compared
with a national average figure of 12.0 per cent. UK nationals (5,191 persons) were
the largest group, followed by Polish (4,048 persons).
LANGUAGES
• 64,105 persons could speak the Irish language and of these 21,792 spoke the
language daily. 13,109 persons spoke a language other than Irish or English at
home and of these 2,507 could not speak English well or at all. Polish was the most
common foreign language spoken at home with 3,942 speakers.
RELIGION
• There were 127,637 Roman Catholics in the area at census time. A further 9,075
were adherents of other stated religions (e.g. Church of Ireland, Islam, Presbyterian,
Orthodox), while 6,884 persons indicated that they had no religion.
For those whose first language is not Irish or English, a translation of the census form is available in 21 different foreign languages.
Other resources which are available to assist people with filling out the census form include large print, Braille and audio versions of the census form and a video step-by-step guide to completing the census form.
All of these resources and much more information about the census are available on the census website at www.census.ie.
<<<<<<<


The Things You Find on the Internet!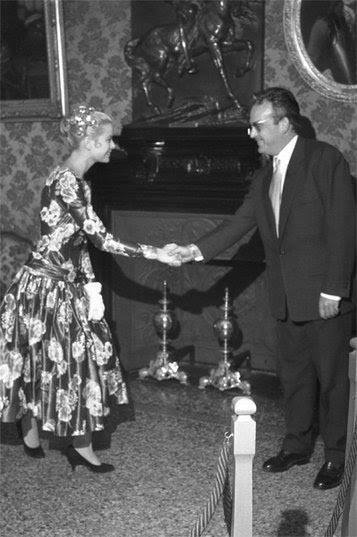 This is a photo of Grace Kelly and Prince rainier of Monaco meeting for the first time.
<<<<<<<


Tackaberrys of Listowel


Dermot Tackaberry who lives in the U.K. is doing some work on his family tree. The name Tackaberry is Cornish, he has discovered. Dermot has made good progress is tracing his Kerry ancestors. Now, to give him a better idea of who exactly the Tackaberrys were he would love to hear stories from anyone who remembers them. In Junior Griffin's account of the badminton club's history he discovered that one of his ancestors was a committee member of the club. Did they belong to any other club or organization?
If you remember the Tackaberrys, will you email me your story at listowelconnection@gmail.com please.
<<<<<<<
Organ Donation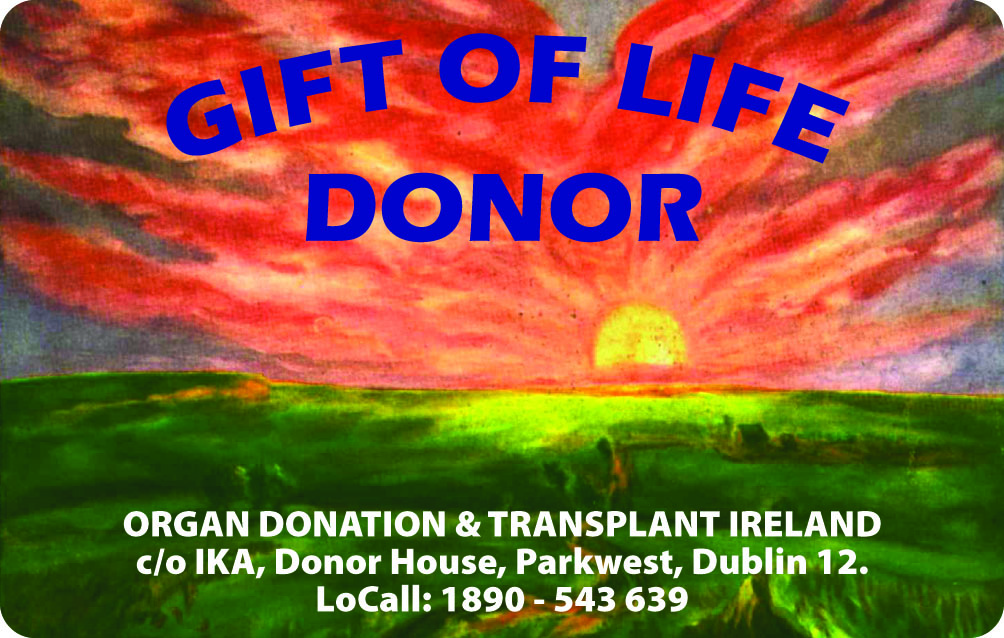 This is an organ donor card and everyone should carry one. This is Organ Donation Awareness Week and as an awareness raising exercise various organizations have asked people who have been recipients or donors to share their stories.
Two such people are Alan Gleeson, pictured below with his parents and Anne Egan who lost her husband, Philip, tragically but Anne is consoled by the fact that Philip's organs have gone on to help other people live.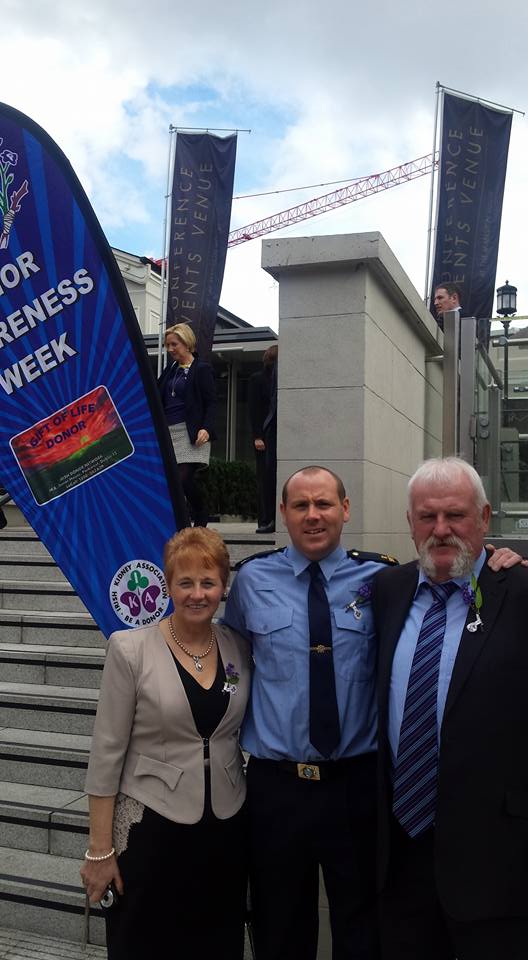 This is Alan's story
Garda Alan Gleeson
(34) from Listowel, Co Kerry received his first kidney transplant at the
age of 16. His transplant eventually failed when he was in his early 30s and he
commenced dialysis treatment at Beaumont
Hospital.
Discovering his kidney had failed
came as a "hammer blow" and he wondered whether he would lose his job and how
his family would cope with the news.
Garda Gleeson, who is based in
Dublin, rises at 2.50am three days a week for the four-hour treatment, then
returns home to sleep before he goes to work.
He praised colleagues for their
support and said he was lucky his job was not 9-to-5. But life on dialysis was
"very restrictive".
Most days, following the "harsh and
tough" process, he would feel sick and fatigued.
He urged people to speak to their
loved ones about donation.
Organ Donor Awareness Week runs
from this Saturday, April 2nd, to April 9th. See ika.ie
(source: The Irish Times)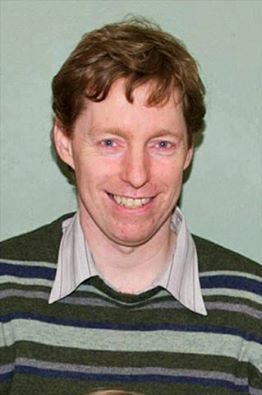 Philip Egan died suddenly while out on a cycling spin with his club, Finuge Freewheelers. His young wife, Anne , made the decision to donate many of his organs. Philip was a fit and healthy young man and his organs have helped many people live a fuller life. Anne told me that she got a letter from the man who received Philip's heart. That man has now taken up cycling.
This is a photograph of me and my sister, Ina, taken when I was about 2. Ina and I were Irish twins, born 14 months apart. She was my only sister.
When I was 13 and Ina 14, Ina died of kidney failure as a result of kidney disease. In those days organ donations were rare and dialysis was only available in Dublin.
I believe organ donation should be an opt out rather than an opt in decision.