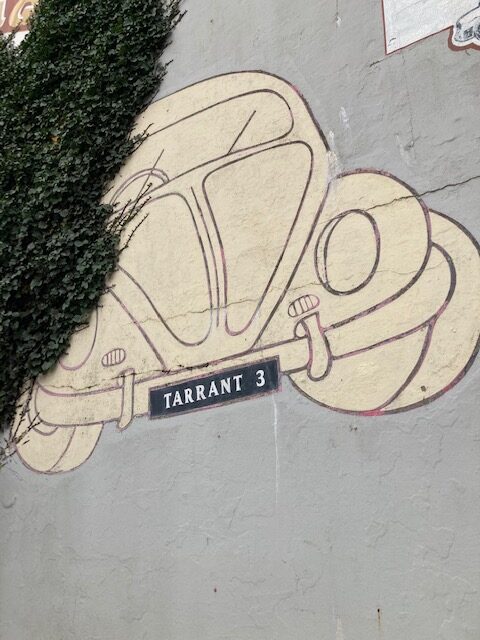 <<<<<<<<<
Convent Street Clinic on Market Street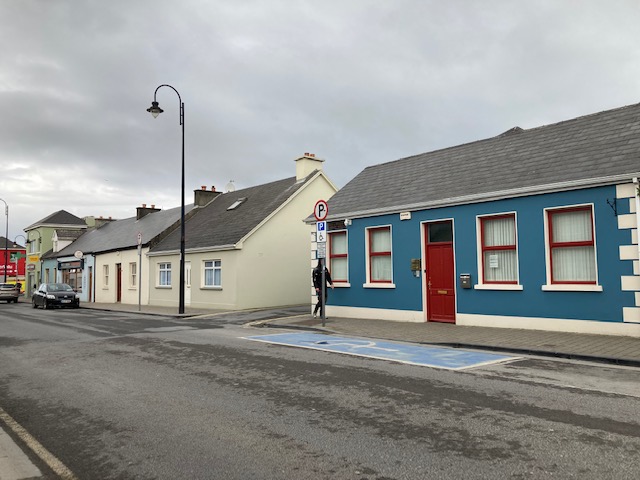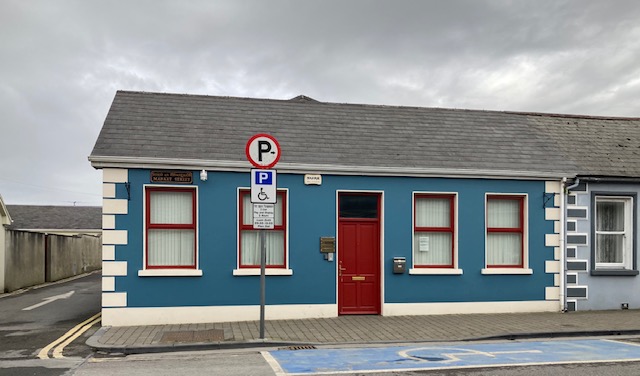 Interestingly The Convent Street Clinic is on Market Street.
<<<<<<<<<<<
In Boston, a timely reminder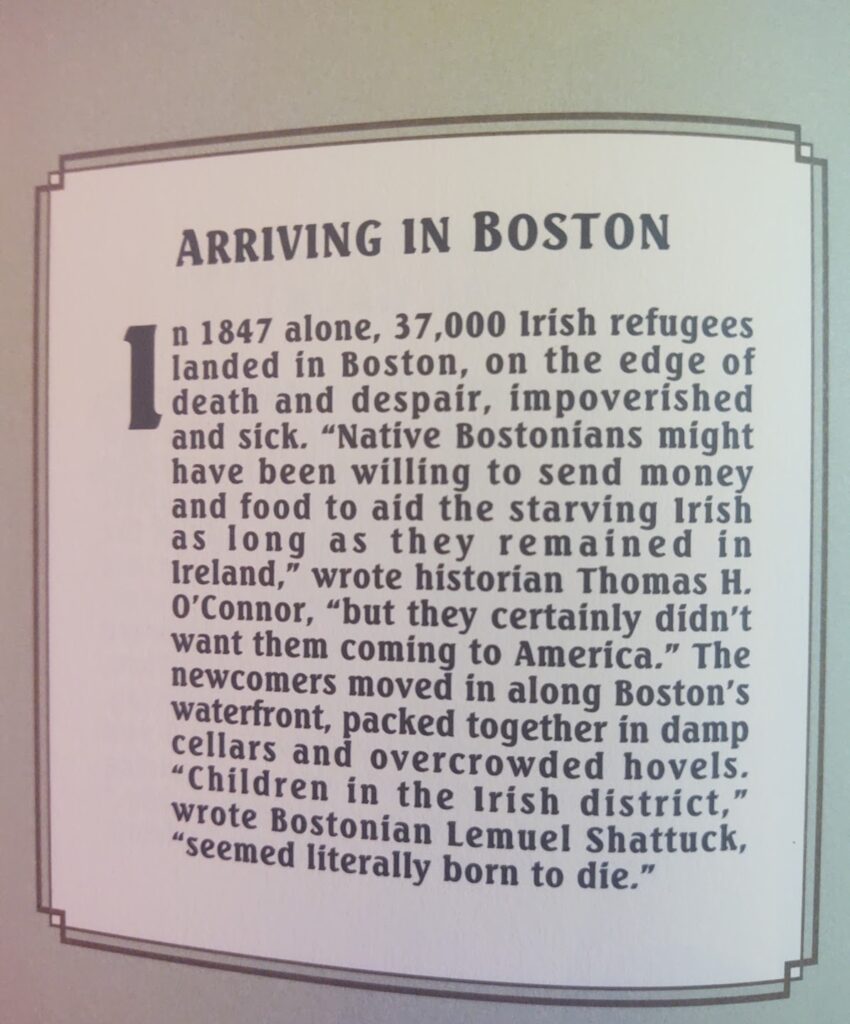 <<<<<<<<<<
Gurtenard Wood; great place for a run, a walk or just a Rest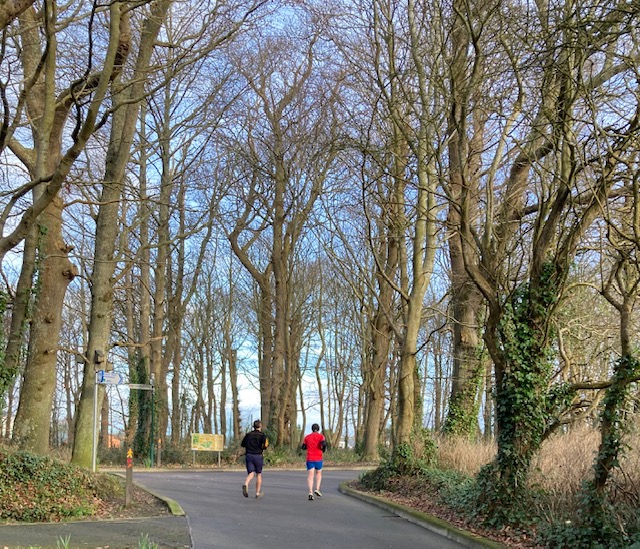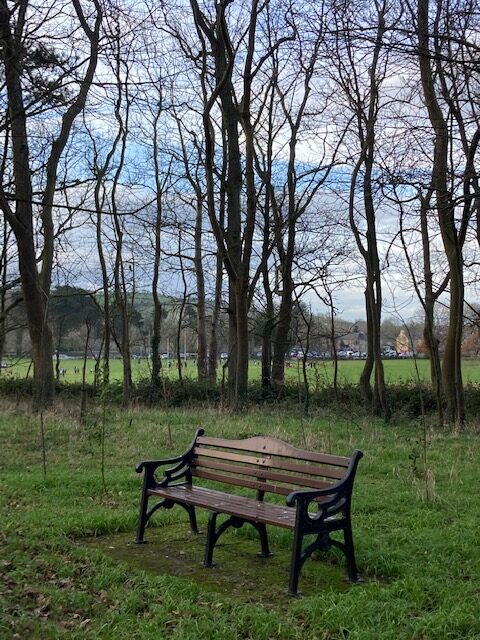 <<<<<<<<
A Clay Pipe Story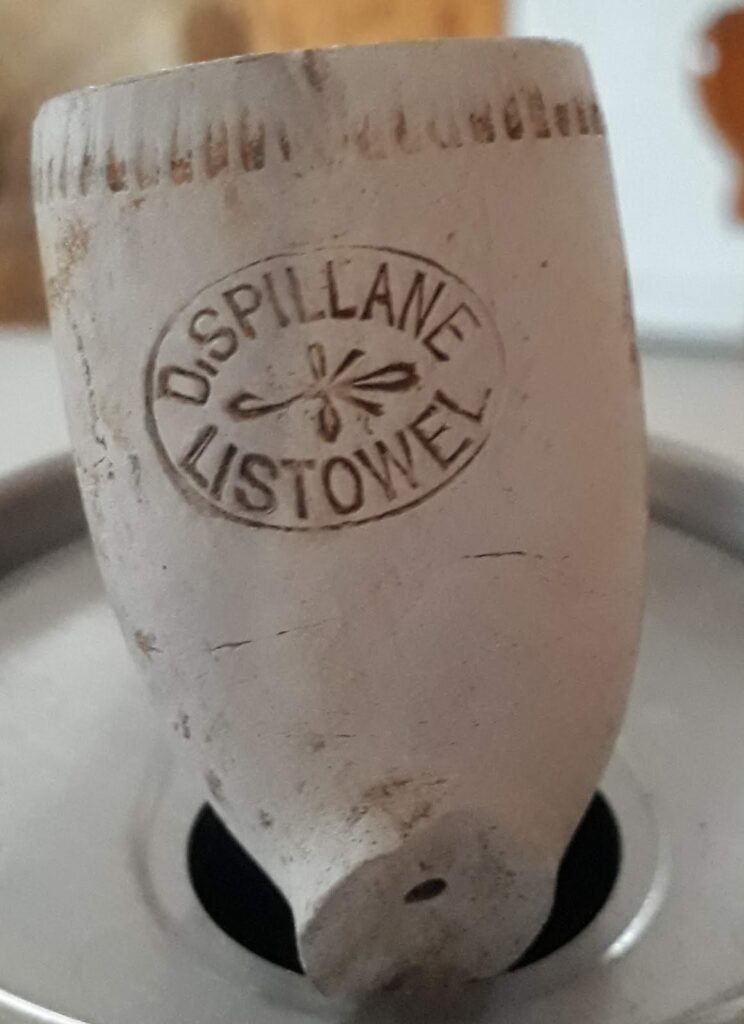 I'm reposting this photo and text from 2019.
When Kay O'Leary was doing a bit of gardening in Lyreacrompane she came upon this artefact. She was curious to know where Spillane's shop was.
Vincent Carmody's Snapshots of a Market Town has the answer.
"David Spillane came from Limerick in the mid 1860s to manage a store for Hugh Kelter. In 1876 David married Johanna Enright from Listowel. With the demise of the Kelter's business in the 1880s, the Spillane's took over the running of the shop."
From the evidence in Vincent's book it looks like Spillane's stocked everything from a needle to an anchor.
<<<<<<<<<<<
Celtic Crosses in St. Michael's Graveyard
Since discovering a new interest in Celtic Art I have been observing grave memorials more closely. The carving on these celtic style headstones is not all the same. I wonder if individual stone carvers had their own style. If you know who chiselled these beautiful embellishments please tell us.
This is an unusual memorial as it is not a cross in the traditional cruciform but a celtic cross atop a conventional memorial. It features the Sacred Heart, Lamb of God and aspiration Thy will be done in the midst of shamrocks and other leaves.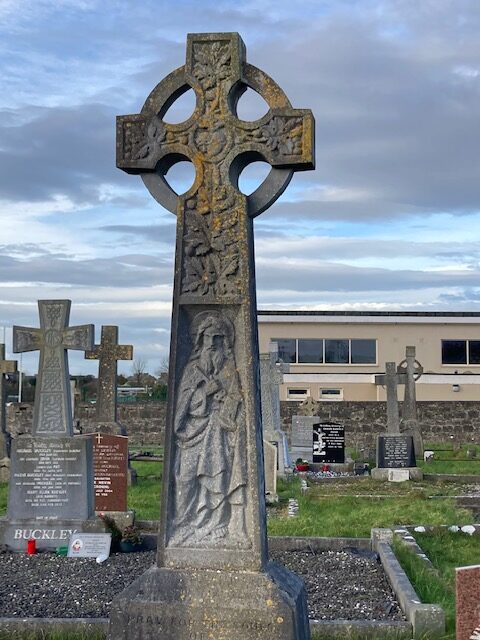 This one has Jesus at its base and the cross features a Sacred Heart again surrounded by foliage and shamrocks.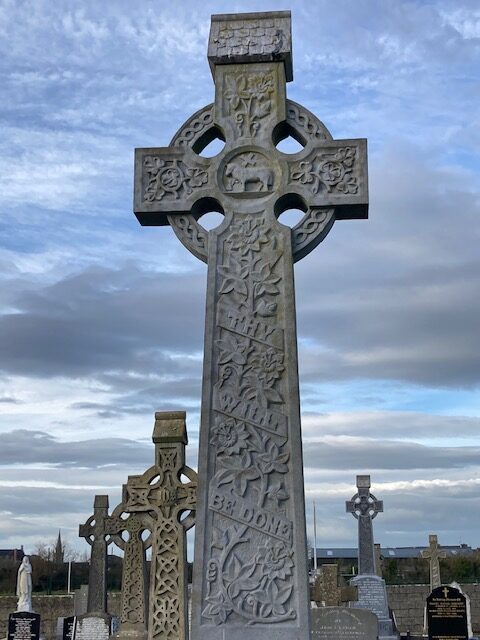 This one is much more leafy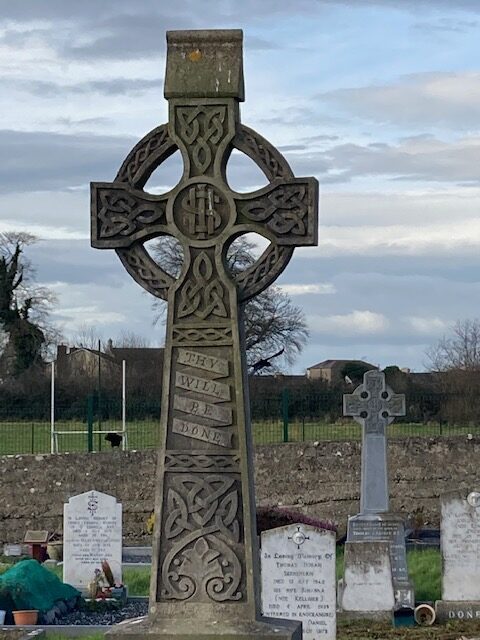 Celtic knotwork is the dominant theme here.
<<<<<<<<<<<
Another two Bite the Dust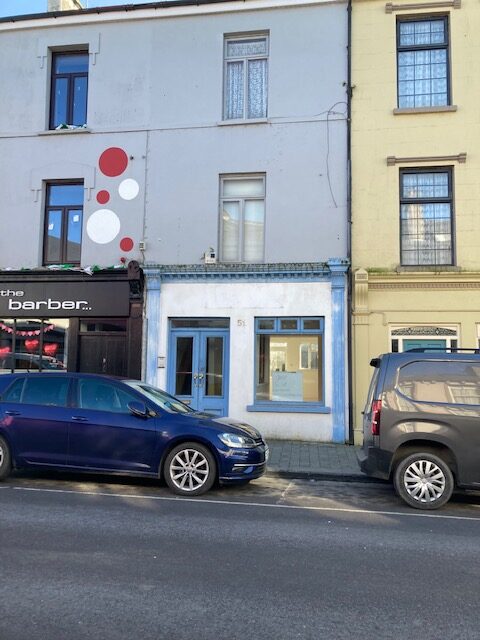 Was Ezecomp on Church Street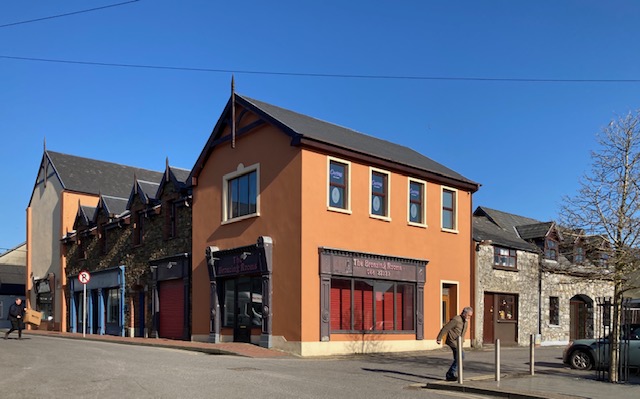 The Bronzing Room also now closed.
<<<<<<<<<<