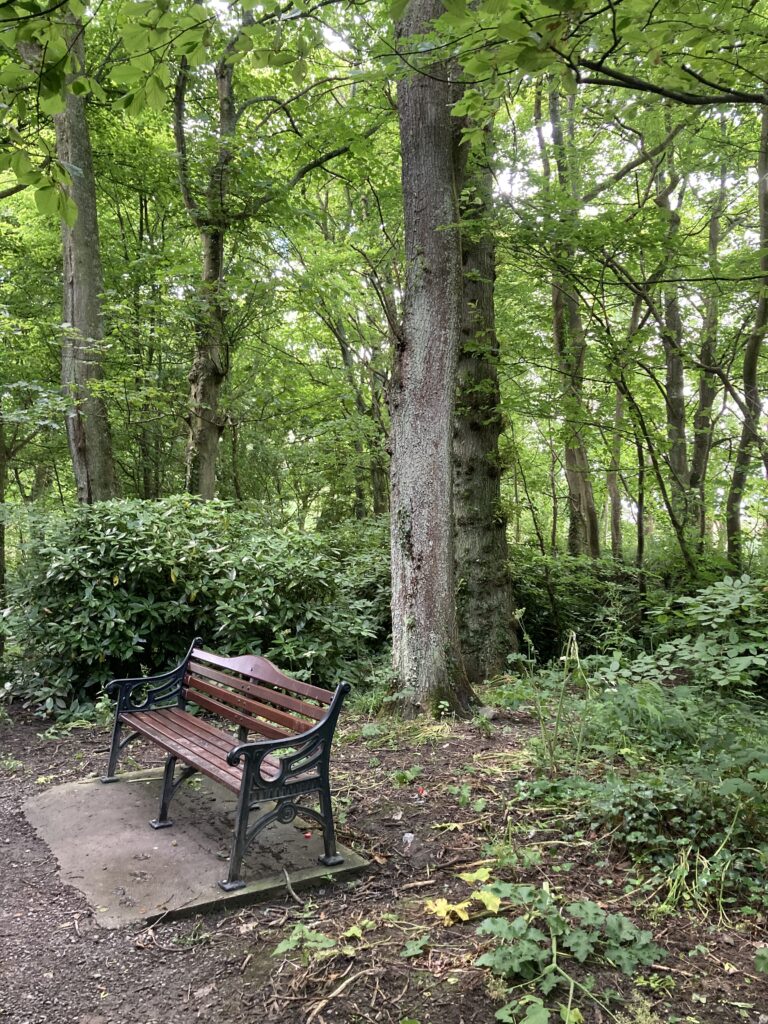 <<<<<<<<<<<<<
Churches in Blarney
When I was in Blarney recently I visited their churches. For me visiting a new church is like visiting a gallery or a museum.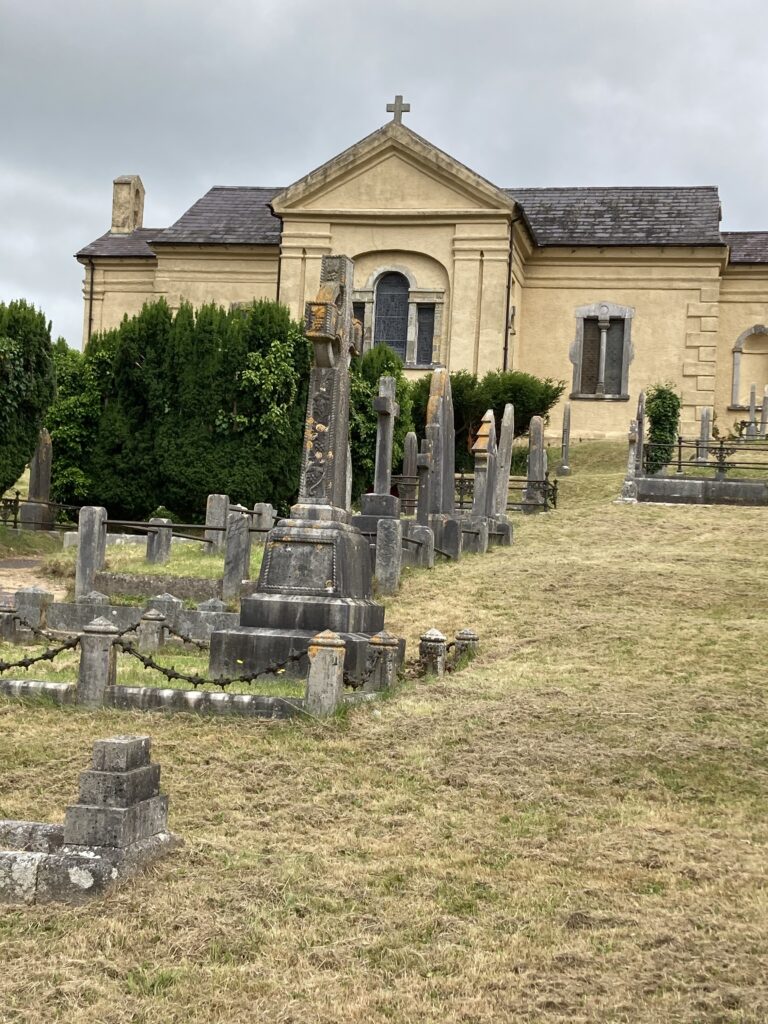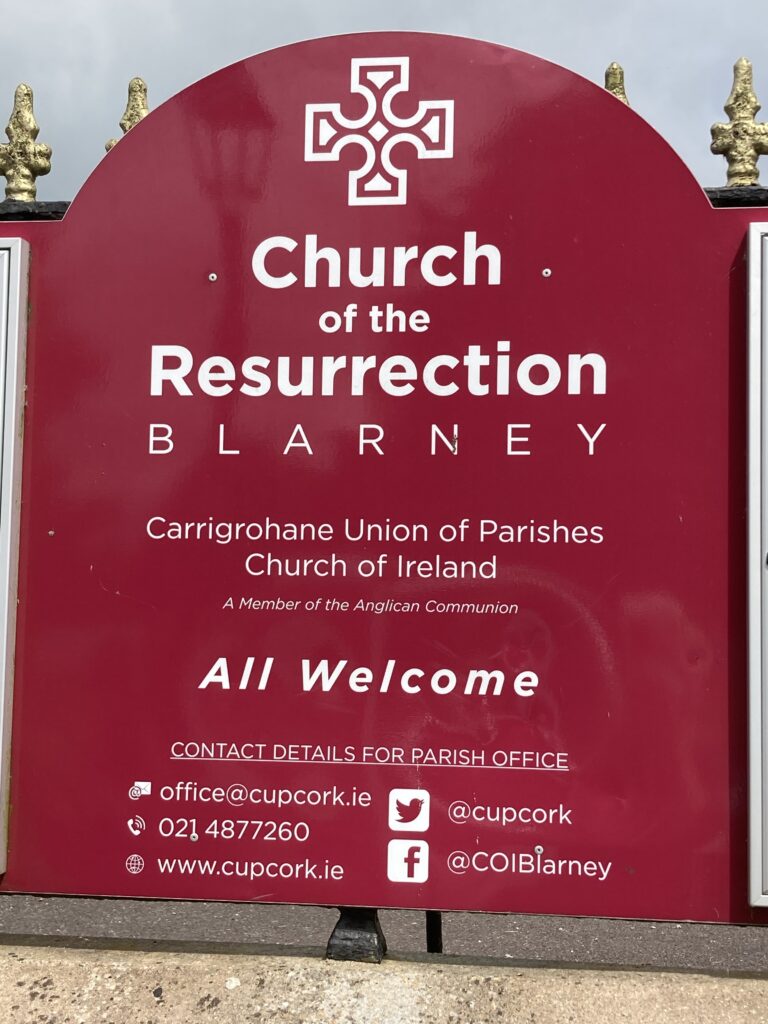 The Church Of Ireland church was closed when I was there but the churchyard was particularly well kept and, given its central location in the town, it was great to see it obviously appreciated.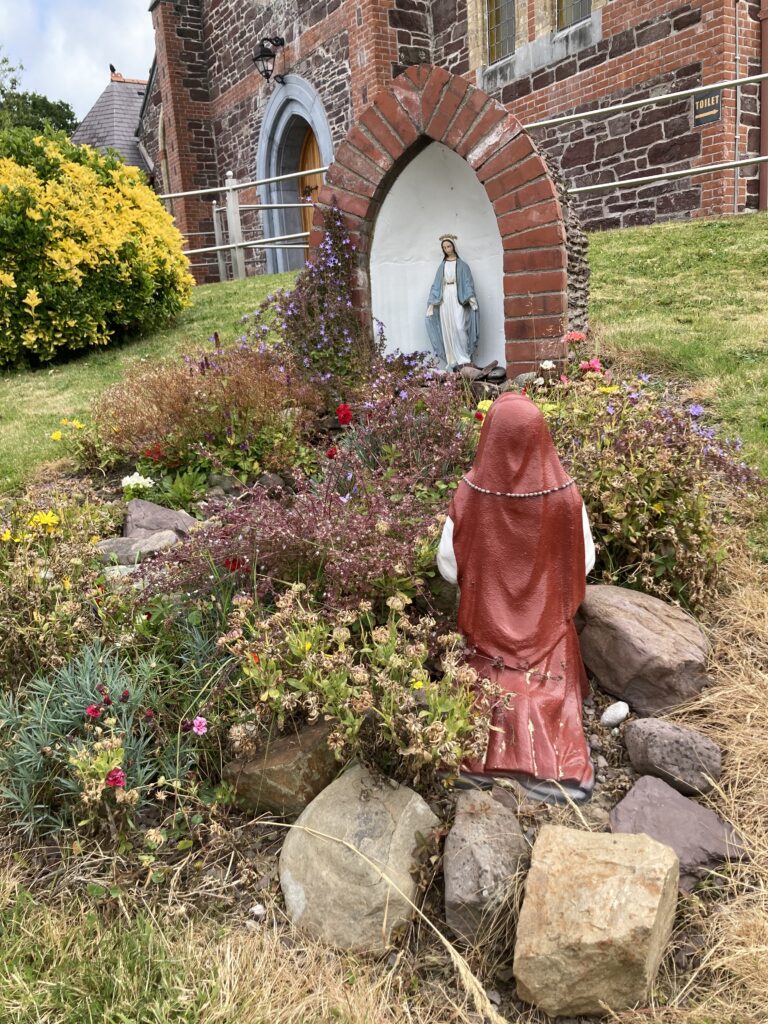 The Catholic Church is at the top of a hill too. On the way up to the entrance there is this lovely Lourdes grotto.
Lots of stained glass here.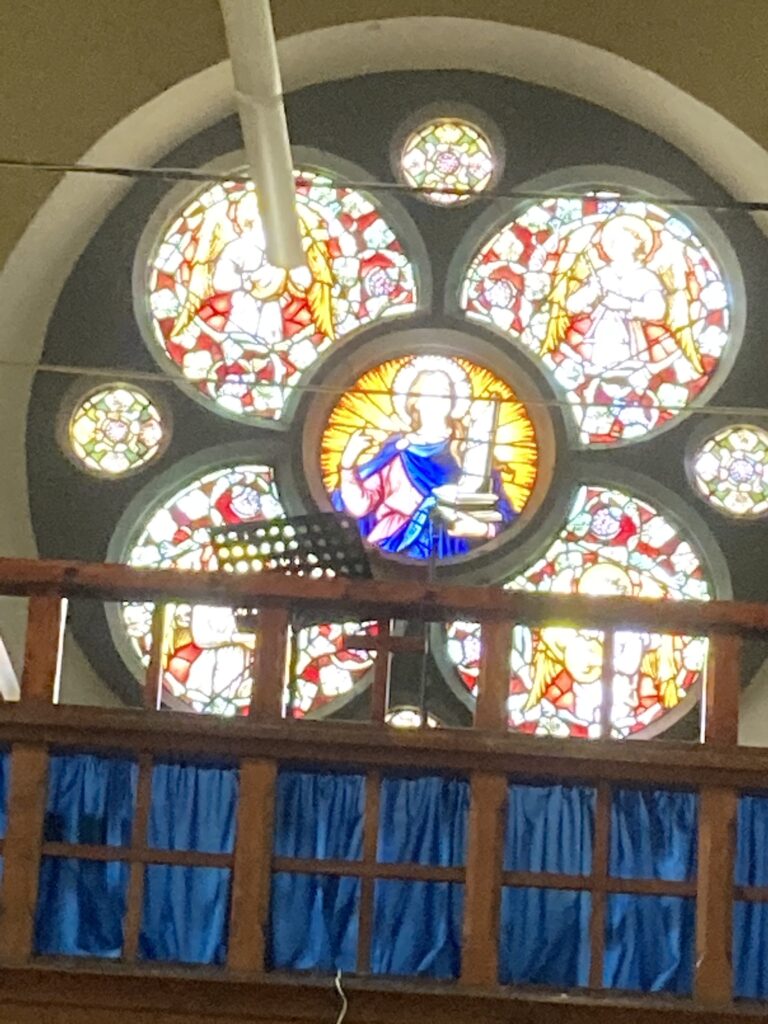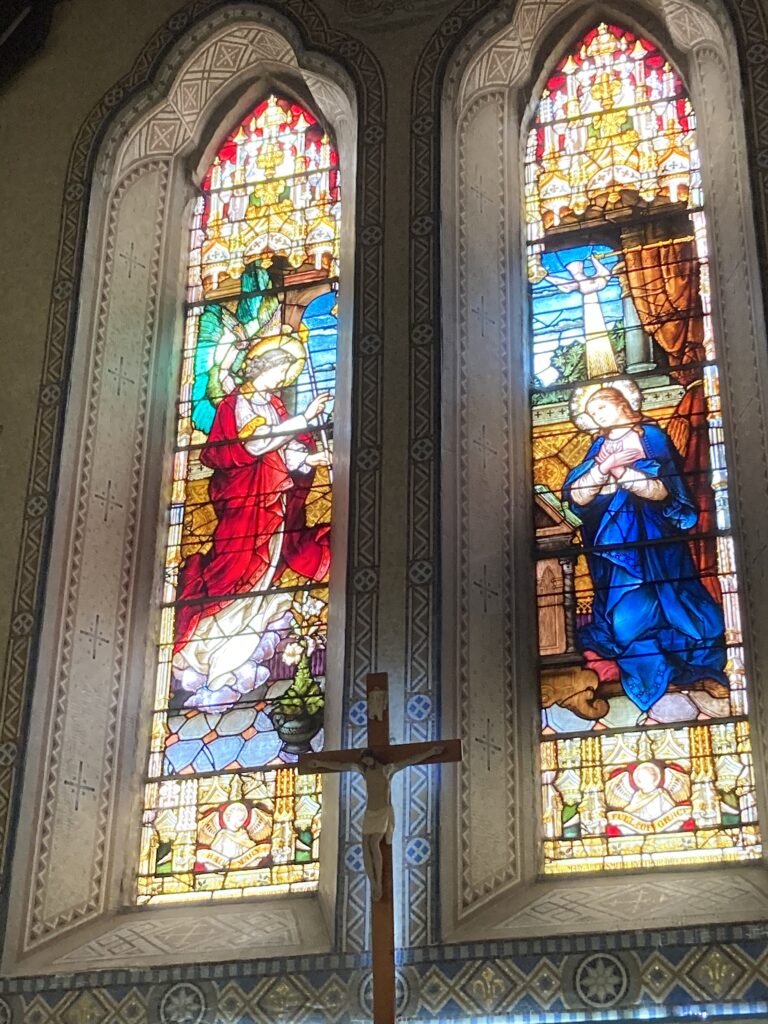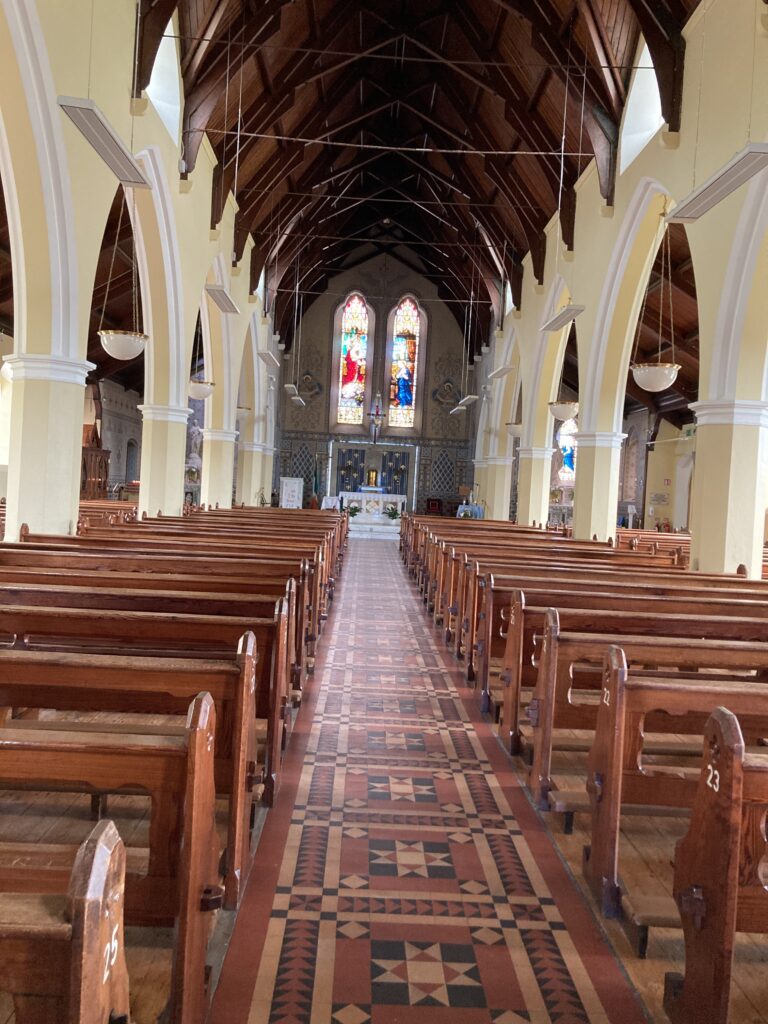 There was much mosaic work in the sanctuary.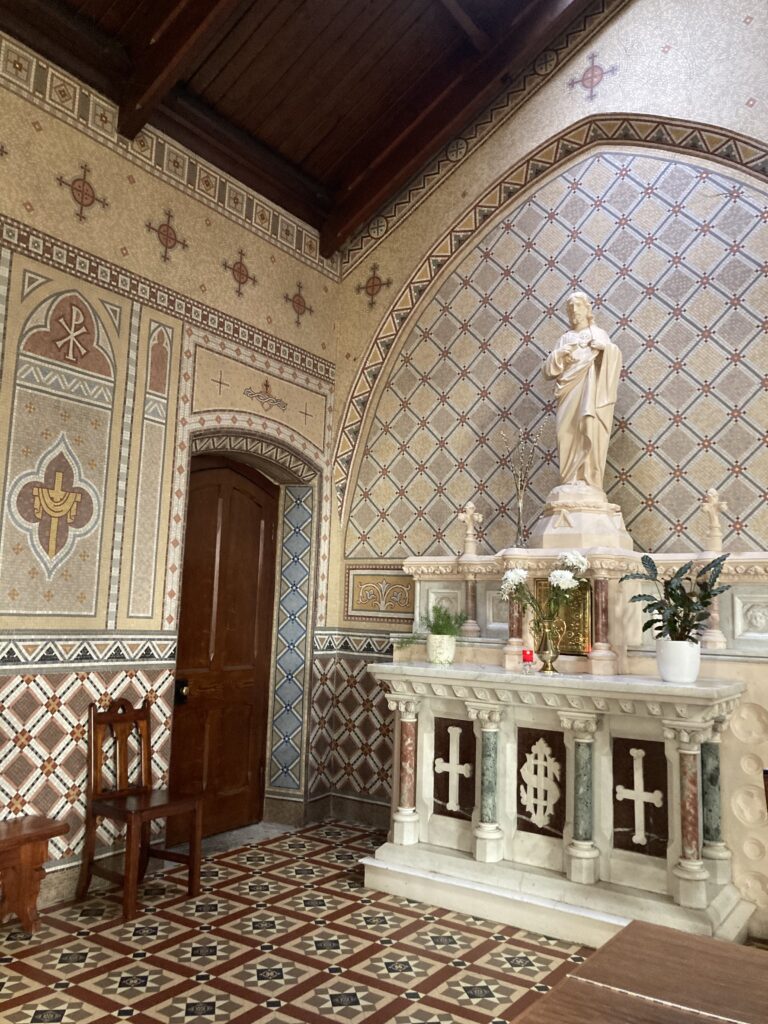 <<<<<<<<<<<<
A Few More Irishisms or Mammyisms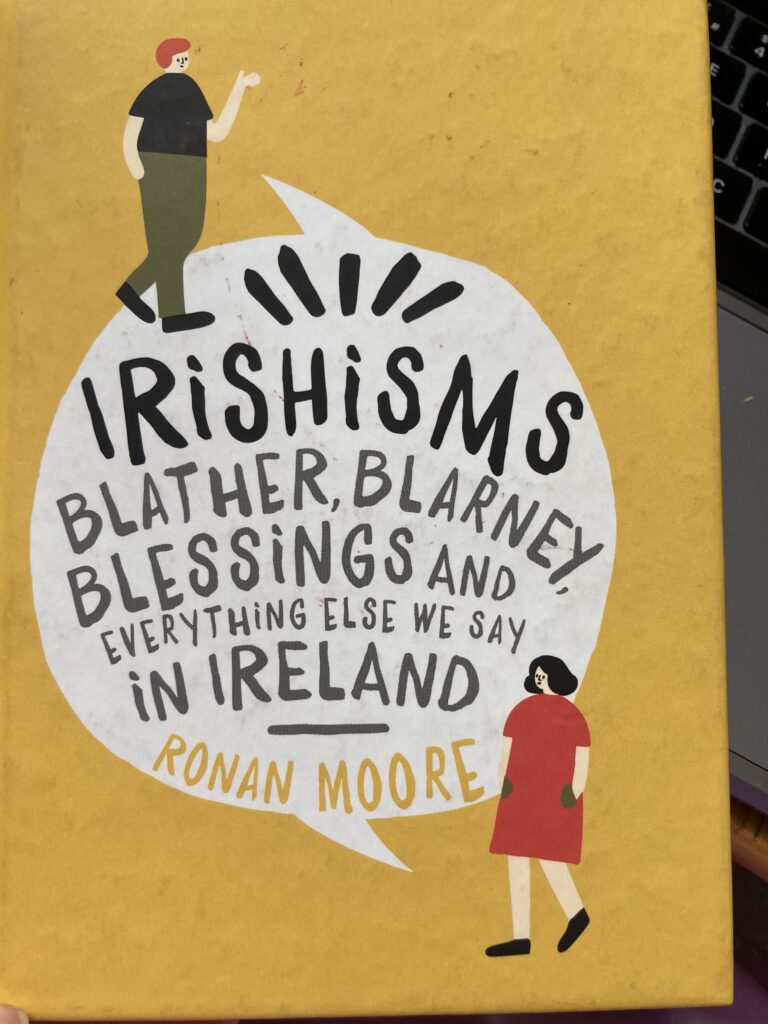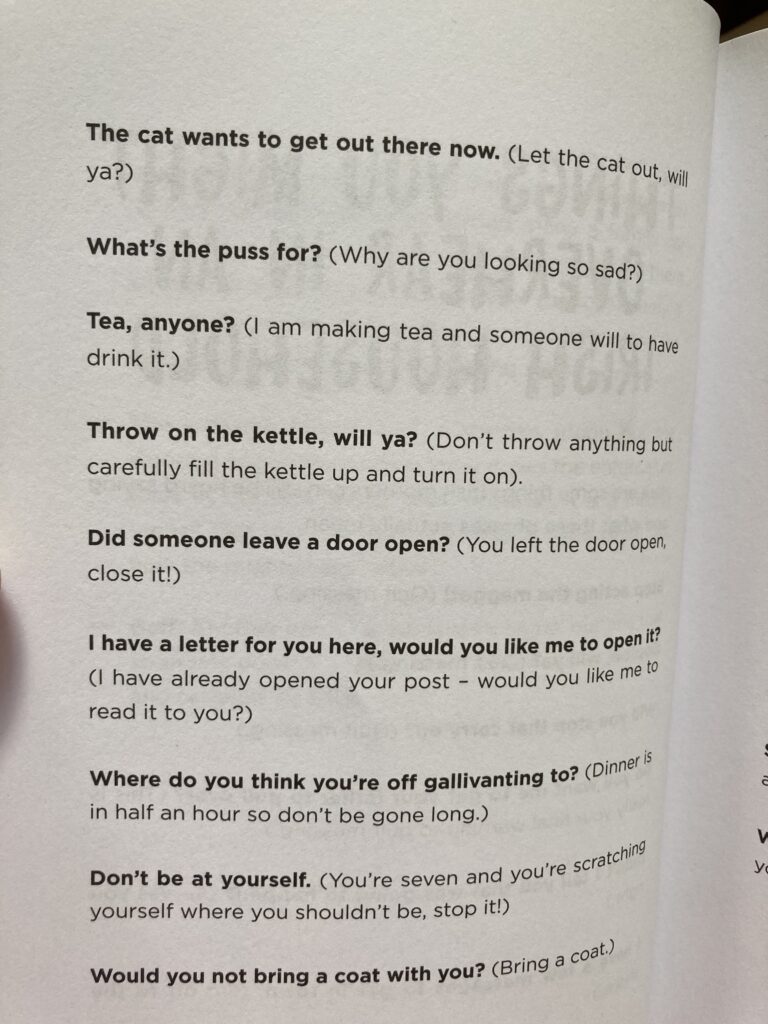 <<<<<<<<<<<<
I'm a Proud Nana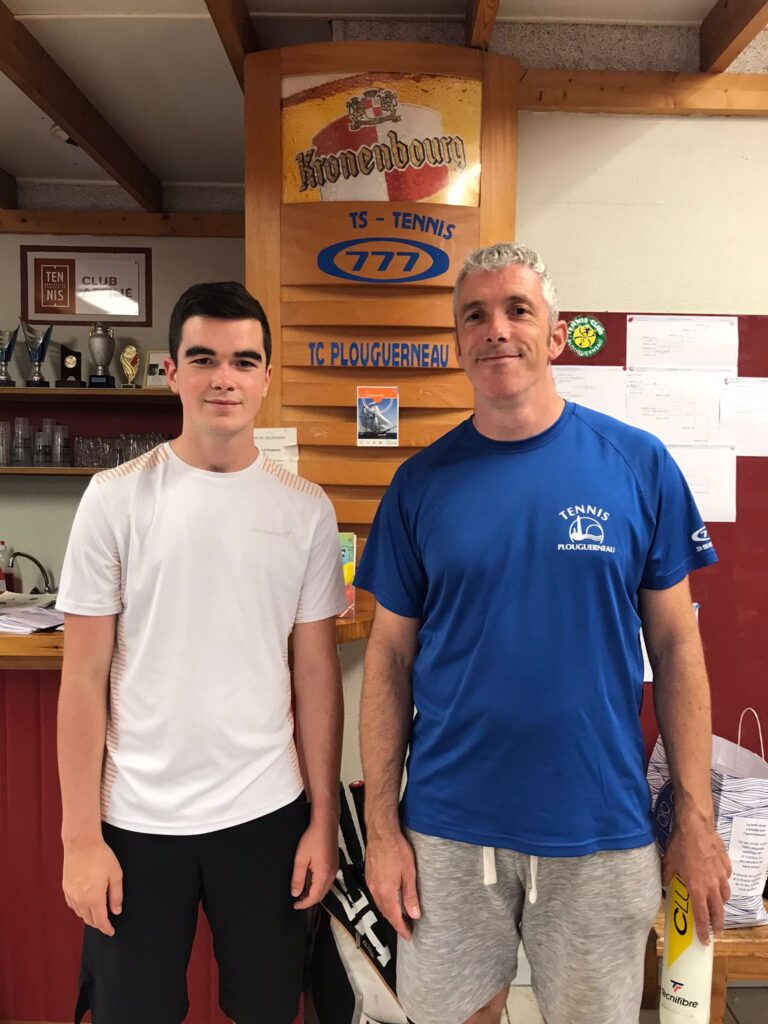 Tennis doubles partners, Killian Cogan and his Papa, Bobby, won the first round of their tennis tournament on their first outing as a team.
I'm dead proud of these men.
<<<<<<<<<
Perfect Weather for a Wedding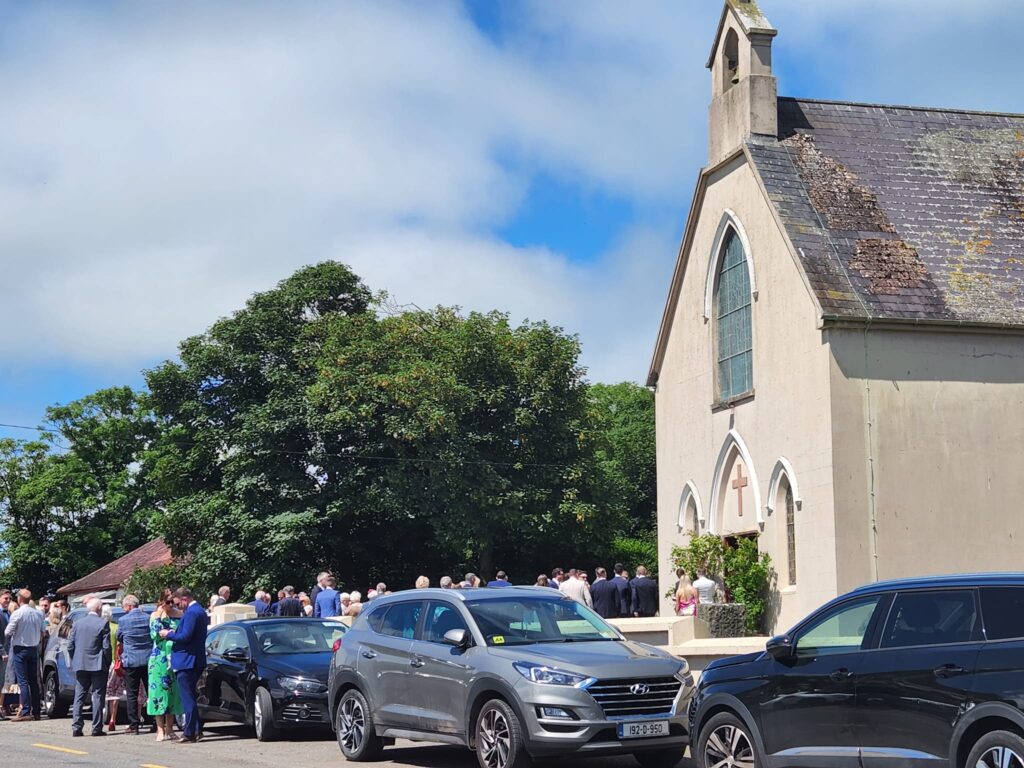 Summer wedding in Ballydonoghue. Photo: Barbara Kissane
<<<<<<<<<