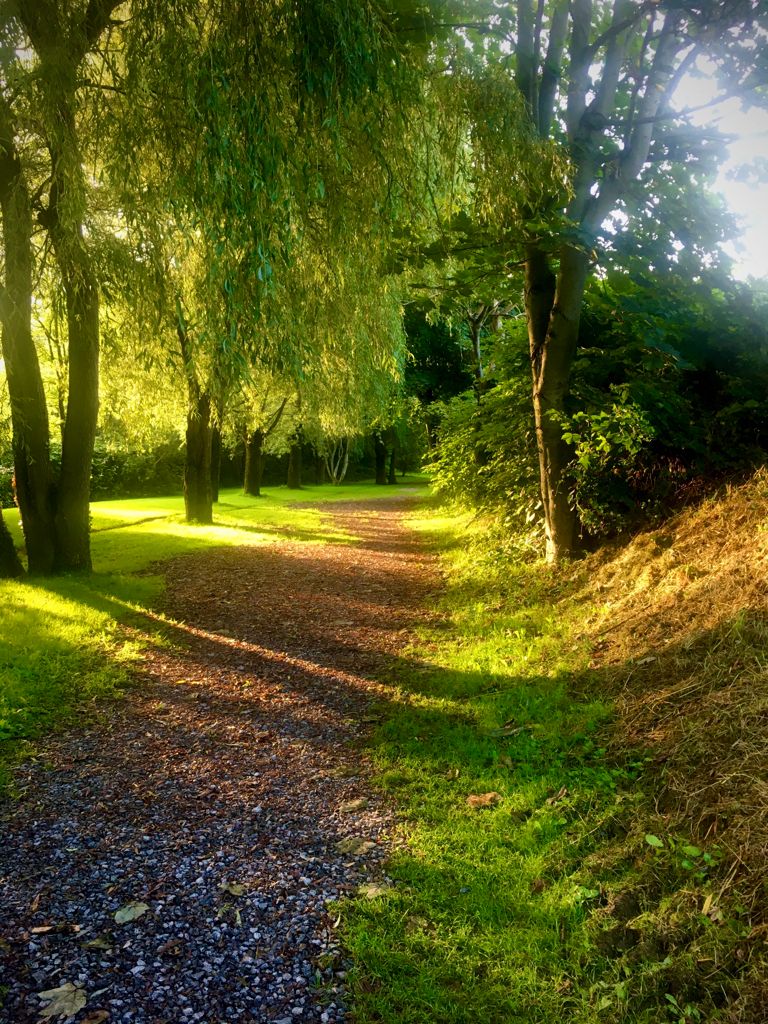 <<<<<<<<<<<<<<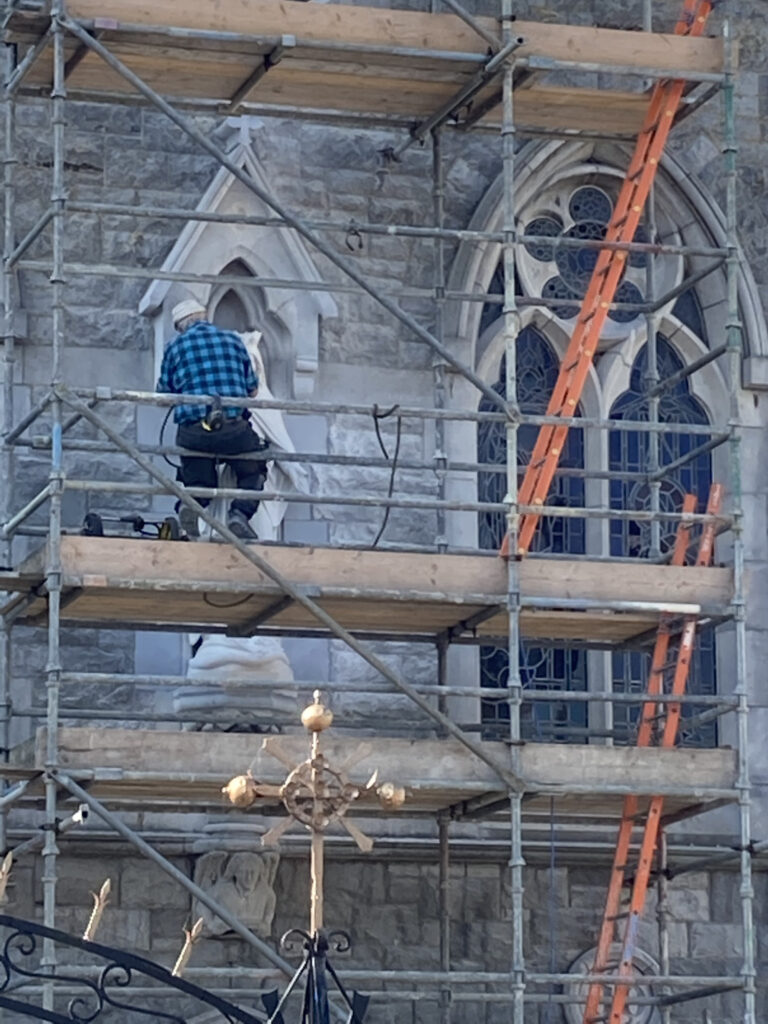 This is the time of year when Listowel traditionally gets a facelift in preparation for the Harvest Festival of Racing. This year, the numbers at the festival will be decimated but Listowel people are determined that our town will look beautiful anyway.
Even the image of Our Lady at St. Mary's is being cleaned.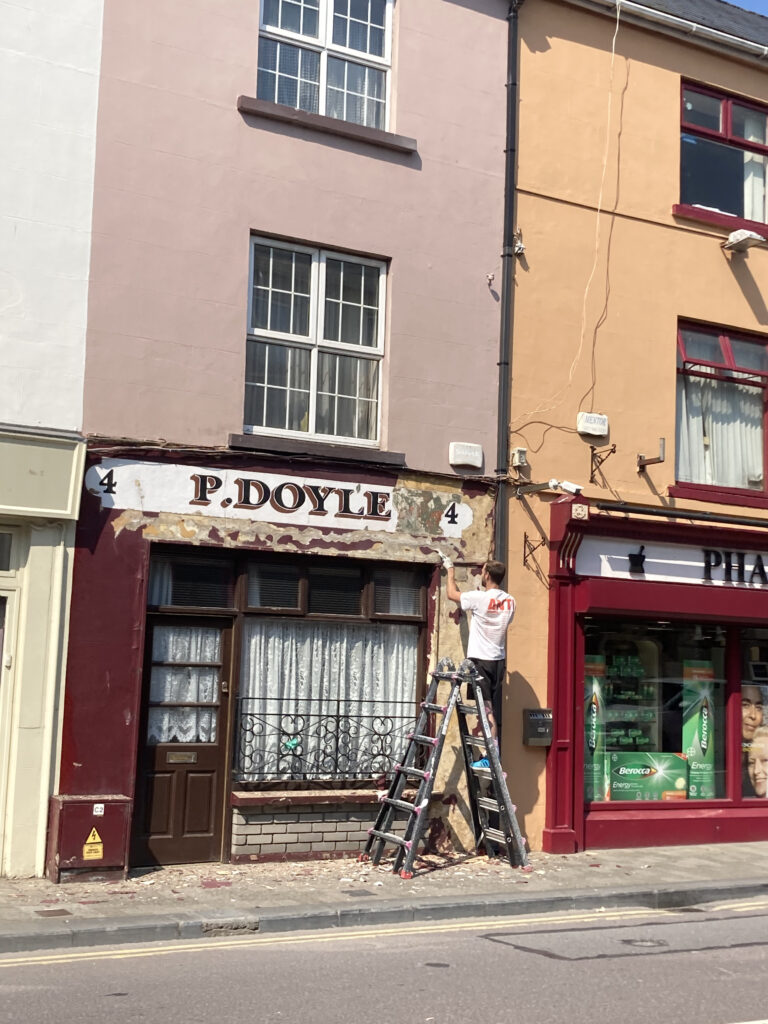 <<<<<<<<<<<
A Café for Birds
Chris Grayson loves to entertain birds in his garden. Bertie, his loyal robin, has become familiar to Chris' Facebook friends from one of Chris' other hobbies, taking photographs.
Now Chris has set up a bird café in his garden and he has been photographing and sharing photos of some of the clientele.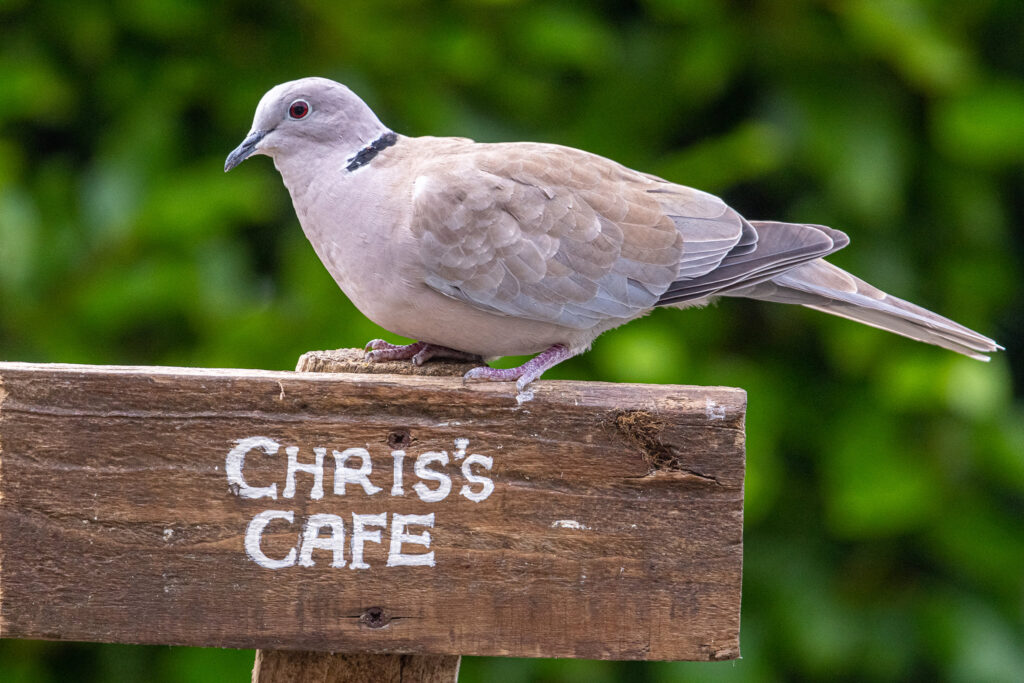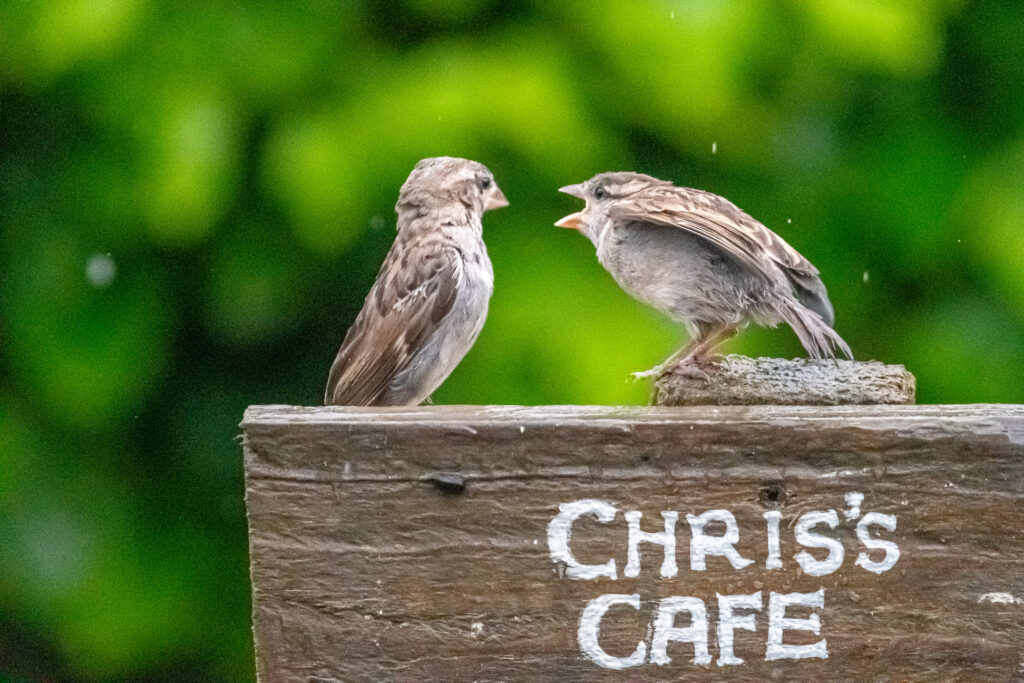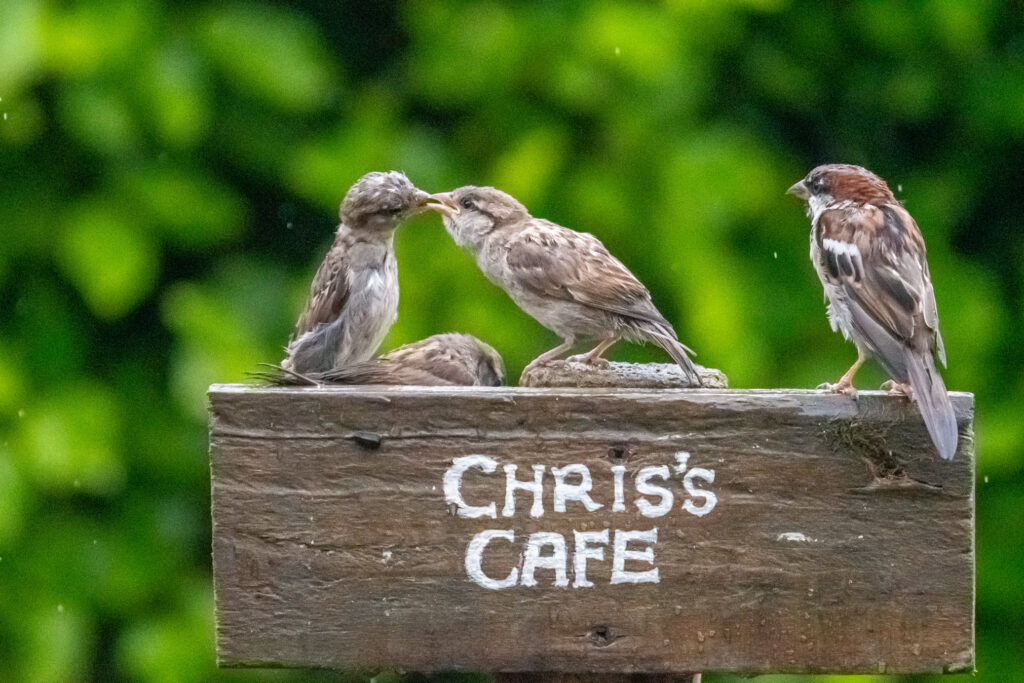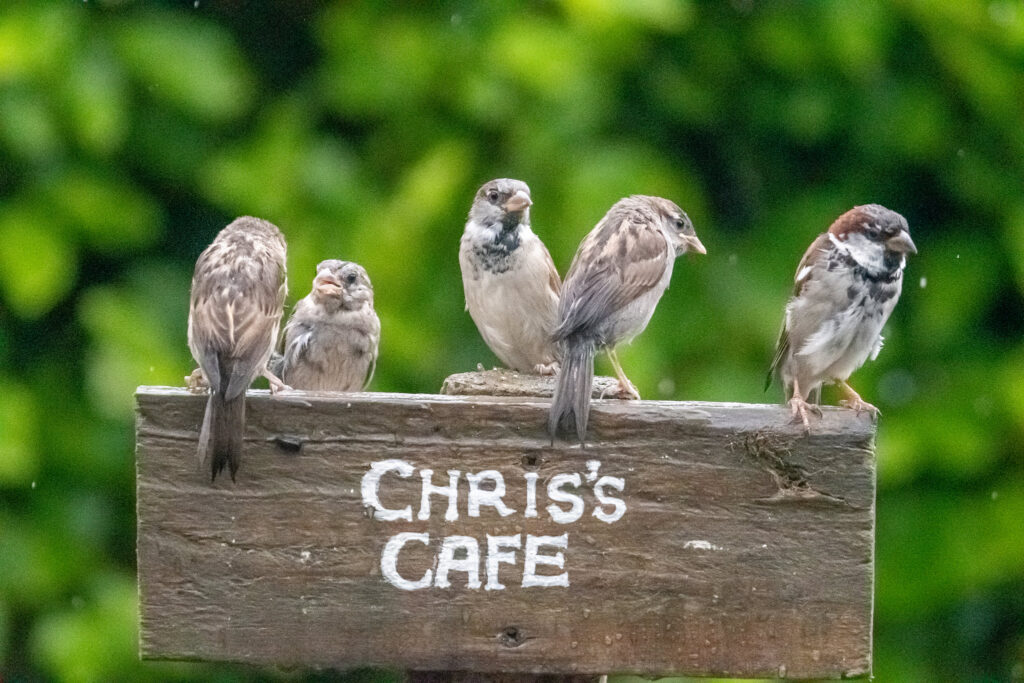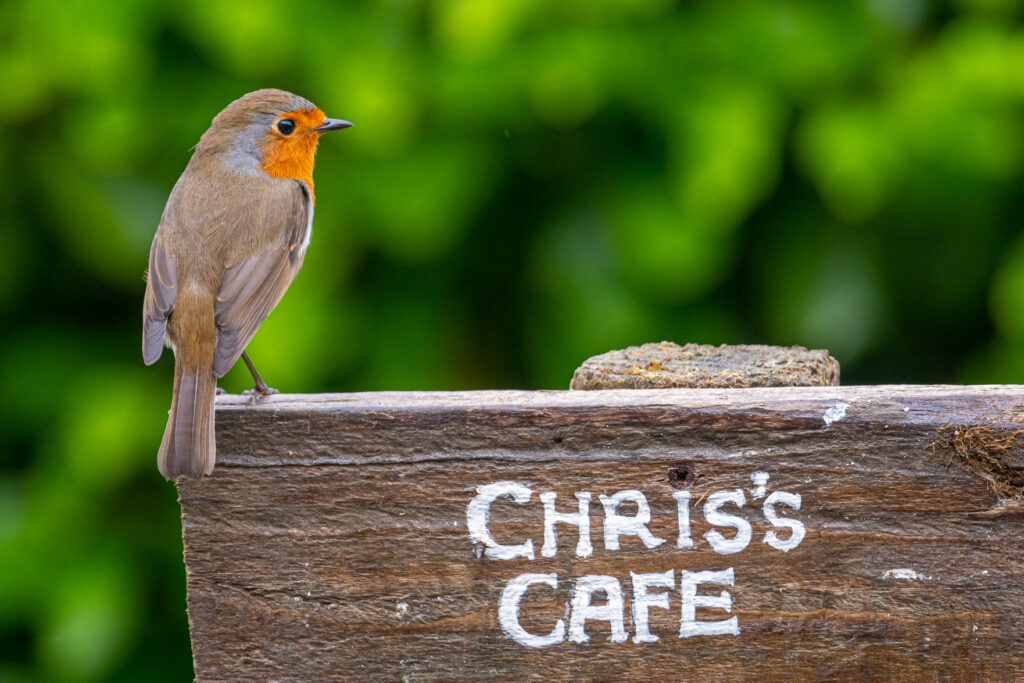 Chris has captured the many sides of house sparrows, caring, nurturing and just socialising.
Bertie looks a bit like the maitre D.
<<<<<<<<<<<<
Believe it or Not
July 1959;
The first female recruits were accepted into An Garda Síochána. Twelve Bean Gardaí (as they were known then) were sworn in at a ceremony in Dublin.
<<<<<<<<<<<
A Feast for the Eyes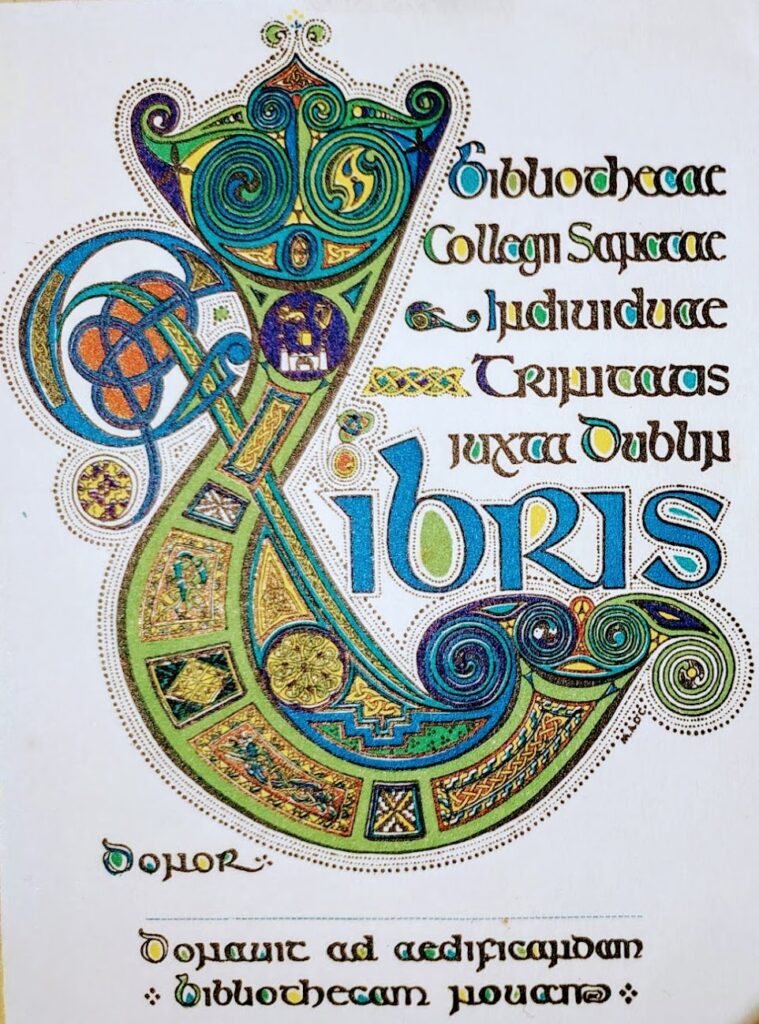 My half forgotten Latin suggests that this is on a book from Trinity College Library in Dublin. The art work by Michael O'Connor is truly extraordinary.
<<<<<<<<<<<<
I Love a Good Short Story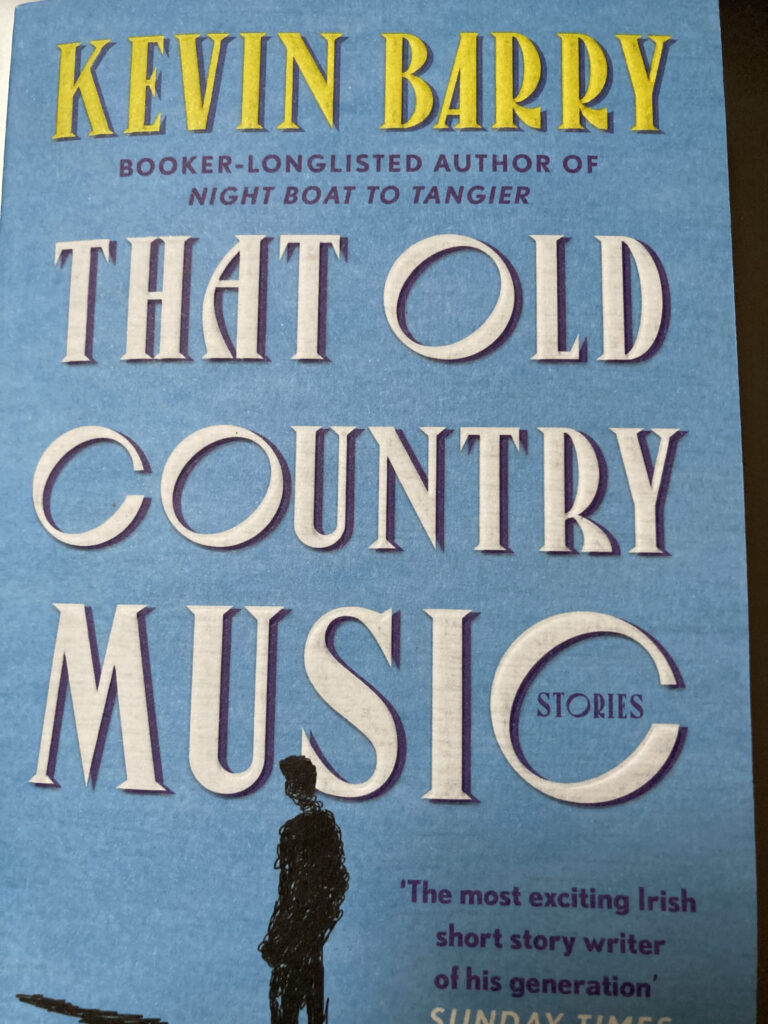 I'm enjoying these.
<<<<<<<<<<<<<