My new friend, Ben has sent me these really interesting photos of his ancestors in Listowel. I'll remind you. This Gleasure family lived in the pub that is now The Americano. The family emigrated to the U.S., returned to Listowel and then one of them, Frank went back to Massachusetts. Frank kept all the letters (1897-1955) that were sent to him from his family in Listowel and now Ben is sharing them with us all here;
http://gleasureharberletters.blogspot.ie/
The letters are full of snippets of gossip and valuable social history. The irony is not lost on me. Frank waited days or even weeks for news of home and then treasured every letter. Now Ben uploads a letter in the U.S. and we read it instantly thousands of miles away in Listowel. Letterwriting is an art that is completely undervalued in this era of instant communication.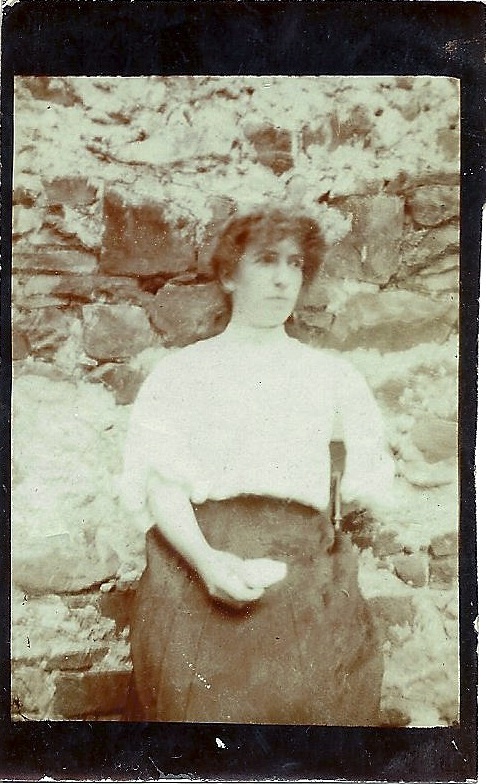 Annie Gleasure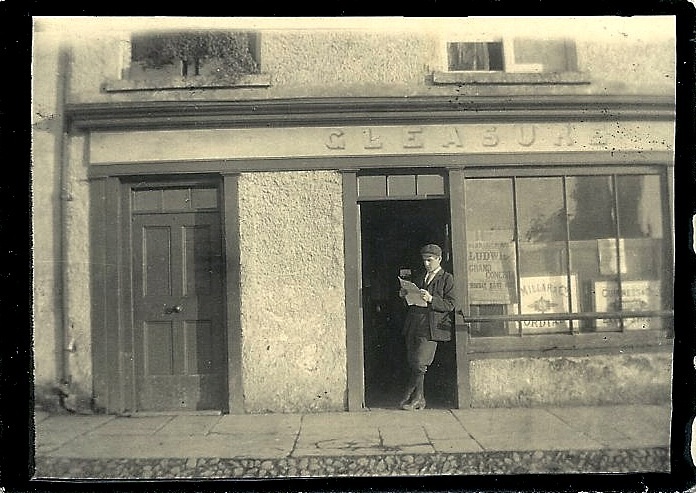 This is the shop in the Square with Joseph in the doorway. The door on the left was the front door of the families living quarters. Joseph longed to go the U.S. and when he eventually got the opportunity, he was tragically killed in a railway accident only 6 months after realizing his dream and joining his brother in America.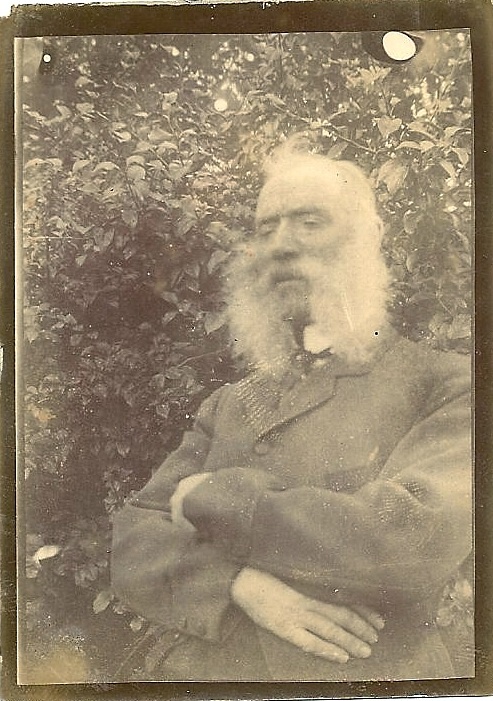 George is a name that occurs frequently in this family. This is one of the Georges. Looks like a 19th century George to me.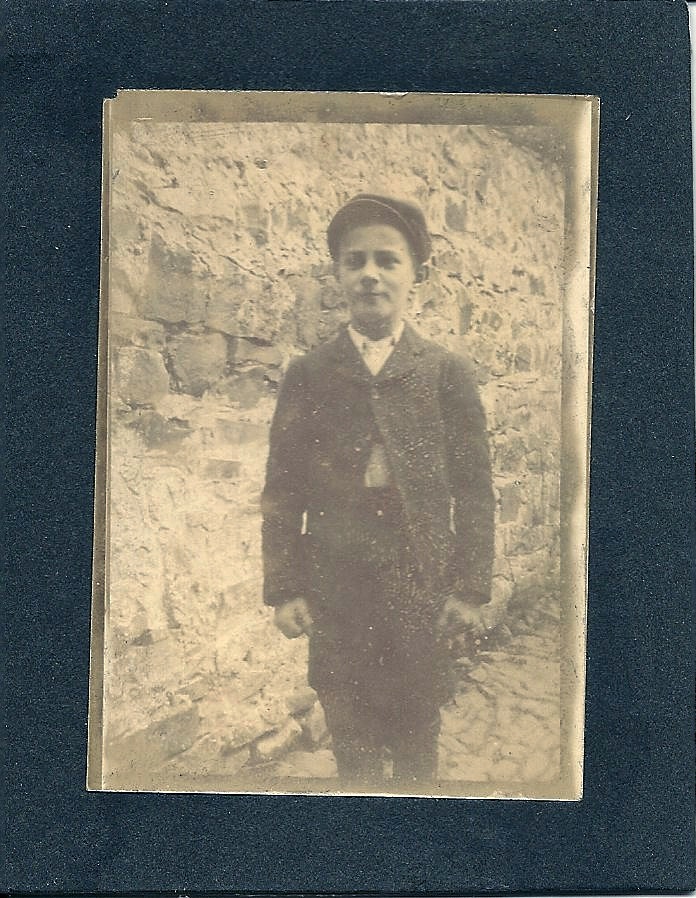 This is young Geroge, Frank's brother.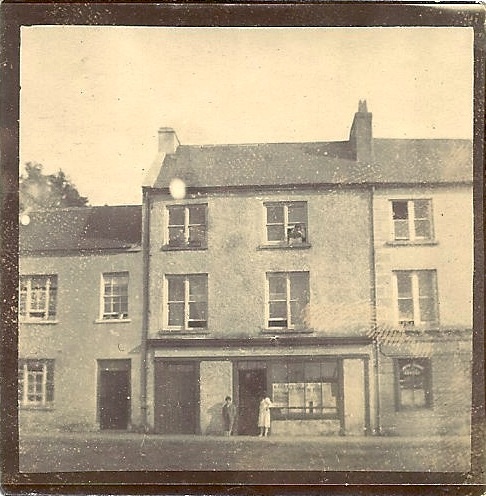 Gleasure's pub in The Square Listowel in the early 1900's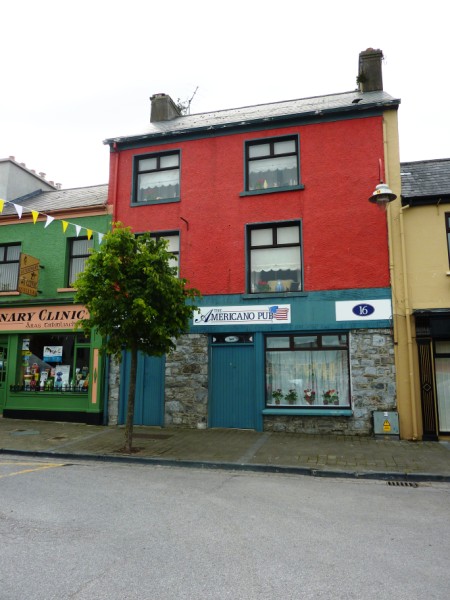 As you can see, the house has changed very little, the windows and doors have been replaced and the tree is a recent addition. The street light and electricity transformer box are a testament to progress.
Quilter's Veterinary shop was obviously a private house in the last century. The Moloney premises, where Jimmy Deenihan's office is, seems to have been taken down a story.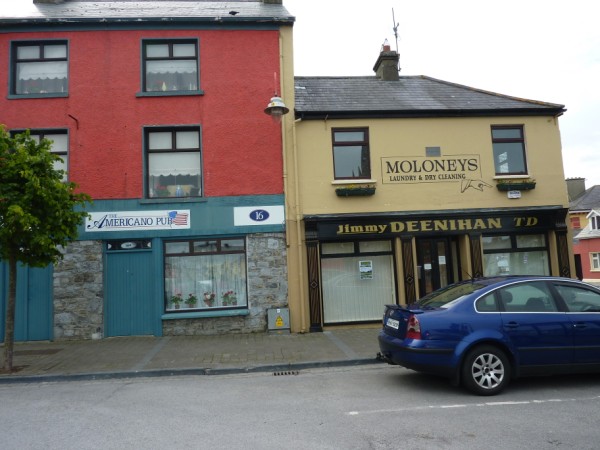 >>>>>>
I ask you, what is going on here? Some daft knitters appear to have covered Molly Malone's wheel in a knitted sleeve. Curiouser and curiouser!
>>>>>>>>>
Meanwhile, at home in Kerry, Jimmy Deenihan unveiled a statue of Mick O'Dwyer. The statue of the legendary footballer and manager is in Waterville and it was unveiled on Saturday.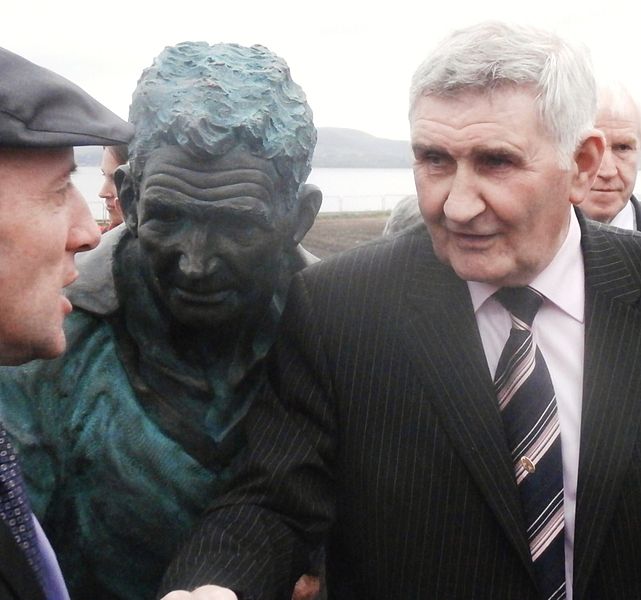 The photo was taken by "Myrtle" and appears in Wikipaedia.
>>>>>>>
Fealegood's video of the old railway track walk is here:
http://www.youtube.com/watch?v=nXJKguCxhTY
Lovely! and better still…..the first of many!
>>>>>
Touching gesture: Robbie Keane scored for LA Galaxy on Saturday and then held up this jersey.