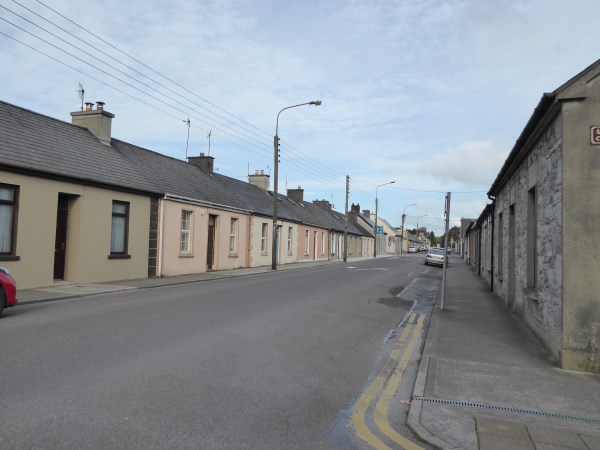 Charles Street, Listowel Co. Kerry in 2017
<<<<<<<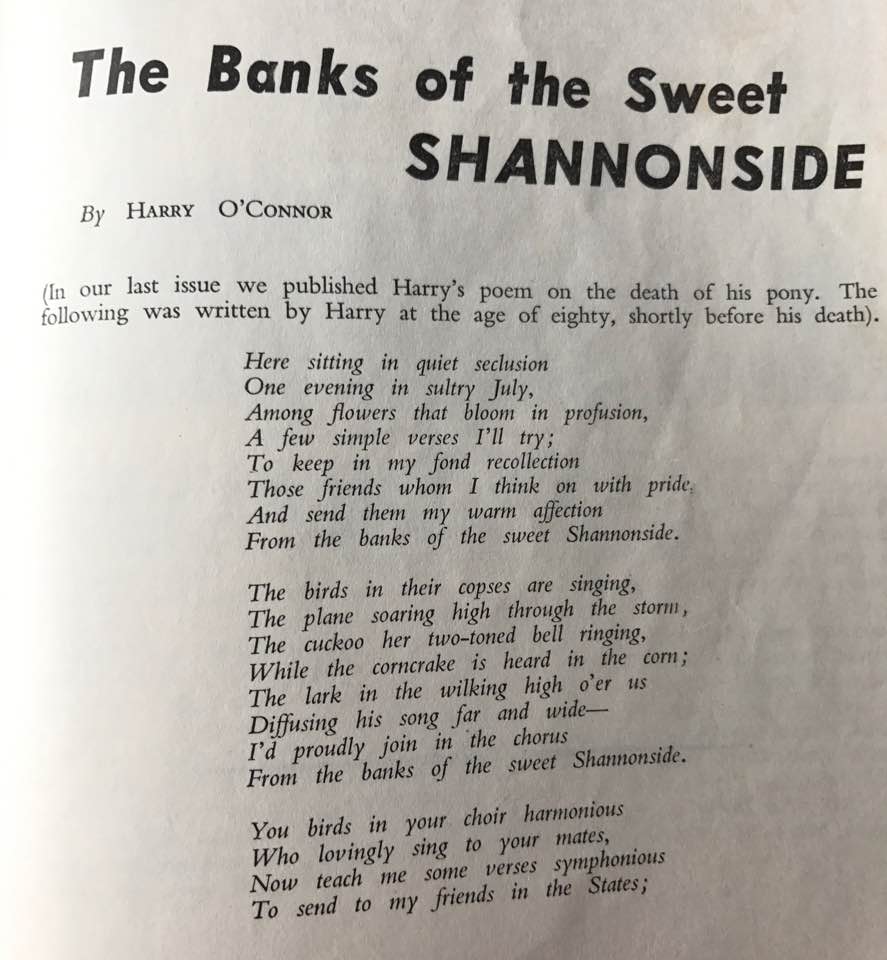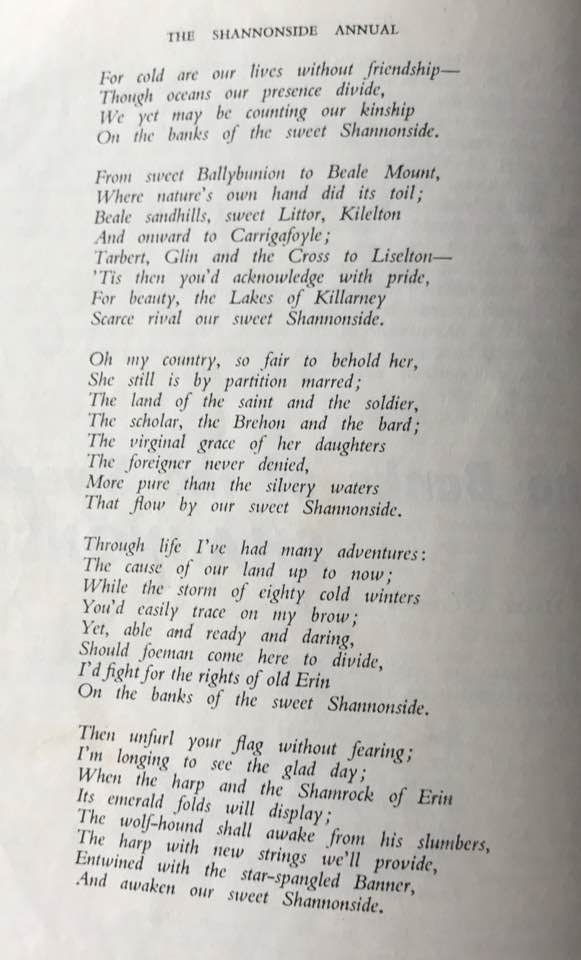 Liam O'Hainnín unearthed this old one
<<<<<<
Armstrong's Sweet Factory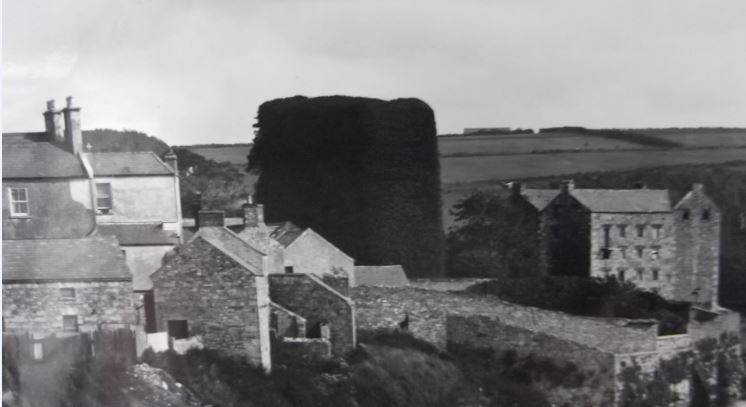 The building covered in ivy is the castle and the four story building on the right is the old mill which became the sweet factory. I hope I have it right this time.
<<<<<<<<
The Pope's Visit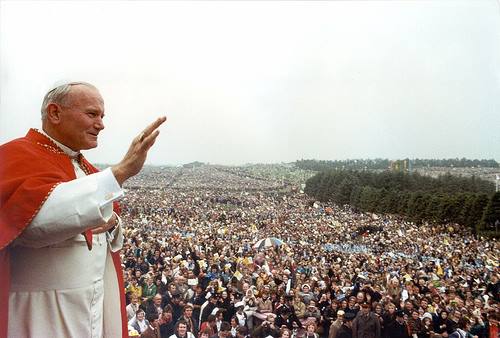 Photo; Photos of Dublin
This is the Phoenix Park in 1979. It is estimated that one third of the population of Ireland was there.
<<<<<<<<
Christopher Hennessy's Legacy


( thanks to Mairead OGorman for the heads up on Facebook))


Christopher Hennessy, who in 2015 passed away from cancer at the age of 40, grew up in Listowel. He was, like many another young fellows at the time, mad for sport…every sport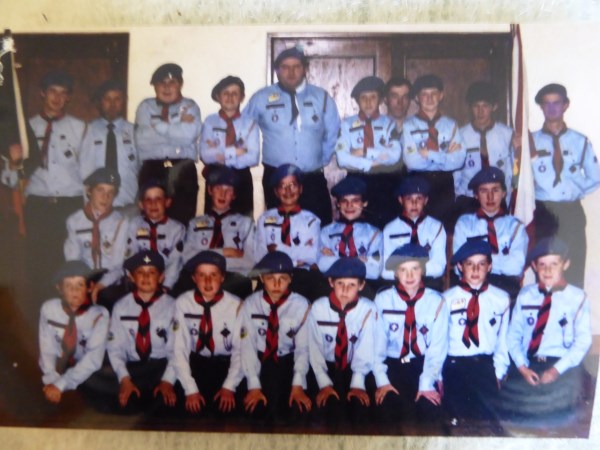 Christopher is second from the right in the second row of this scouts picture from 1984.
Like many another young man, he wanted to see the world, to travel and to make a mark. He went to Australia and from there he went to several countries in that part of the world before settling down eventually in Germany with his lovely wife Katharina.
Chris biked and ran and regularly partook in Sunday morning kickabouts in the park. But he missed the cut and thrust of competitive football. Not one to sit and moan, Chris did something about it. He set up the first Berlin G.A.A. club. He rounded up friends who had played Australian Rules football, a few soccer players and a few hurlers. These with the handful of lads who had some experience of Gaelic football formed a team. There were already one or two G.A.A. clubs in Germany so they had a league to join.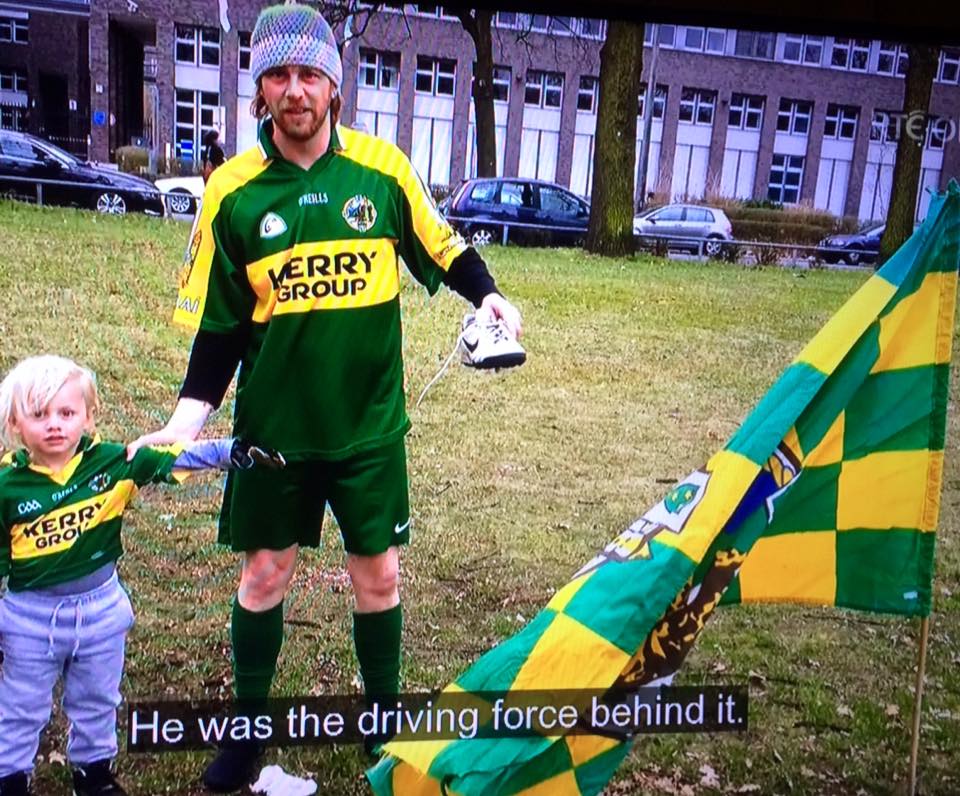 In 2014 Christopher's was living the dream, beautiful wife, handsome son, Tristan, a fledgeling football team for recreation, his allotment to keep him busy and close to nature. Then cruel Fate took it all away. Christopher was a fit young man. He endured the pain and the treatment in the hope of recovery. His Listowel family travelled to Berlin to be with him and to do everything they could to make life easier for his devastated wife and son.
Christopher's funeral mass in St. Mary's Listowel in February 2015 was one of the saddest I have ever attended. In his 40 years Christopher had done so much and had achieved so much. He had everything to live for. His parents, John and Helen were so proud of him.
The reason I am writing about him today is because the RTE programme, The Geansaí, featured his club in Berlin on it's second episode of 2017.
His club is still going strong. Their jerseys bear the name Criostóir in memory of their founder. The Dresden G.A.A. club hold a Hennessy Hurling Cup competition and Christopher's own club, Berlin were this year's winners.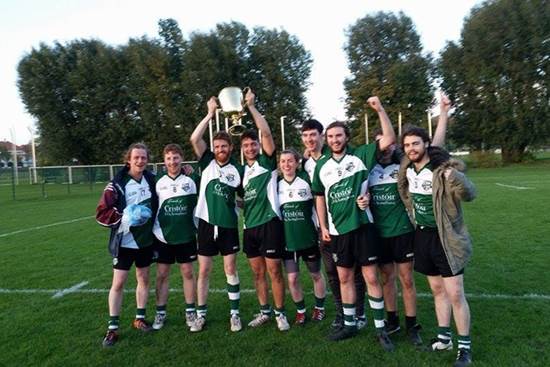 Ar dheis Dé go raibh anam uasal Chriotóir.