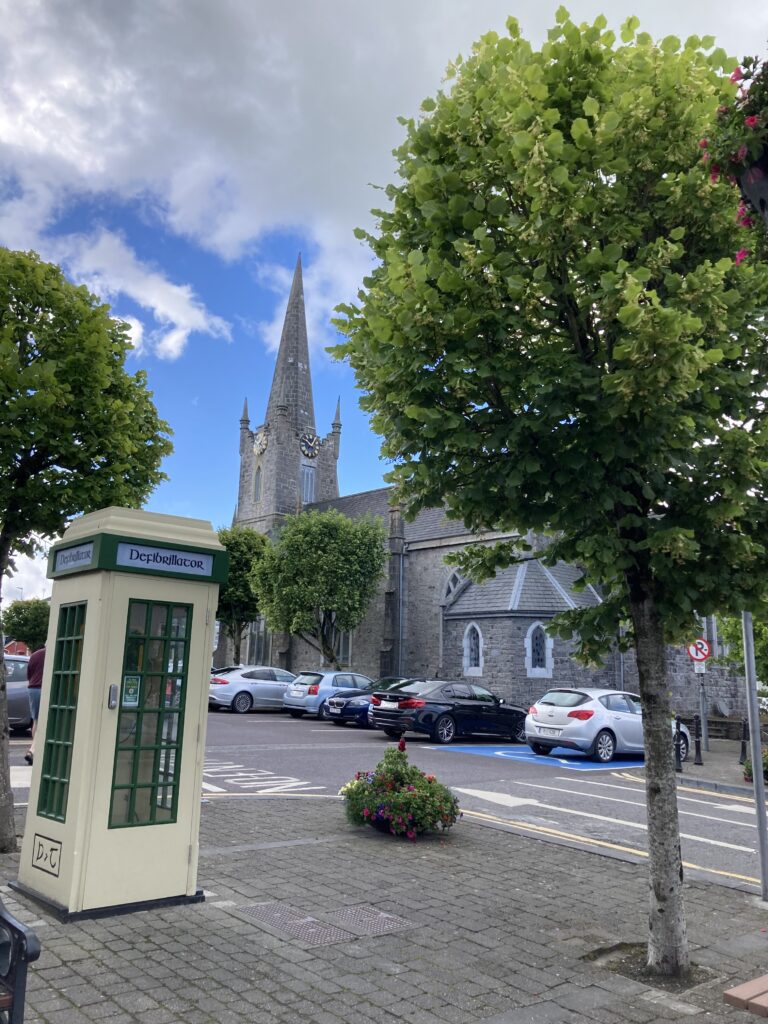 <<<<<<<<<<<<
The Black Valley
The Black Valley is one of the most inaccessible places and also one of the most beautiful in Co. Kerry.
Recently a man, Michael Rodgers, posted some extraordinary photographs on Facebook. There are no people in these shots, just sheep and nature at its rawest.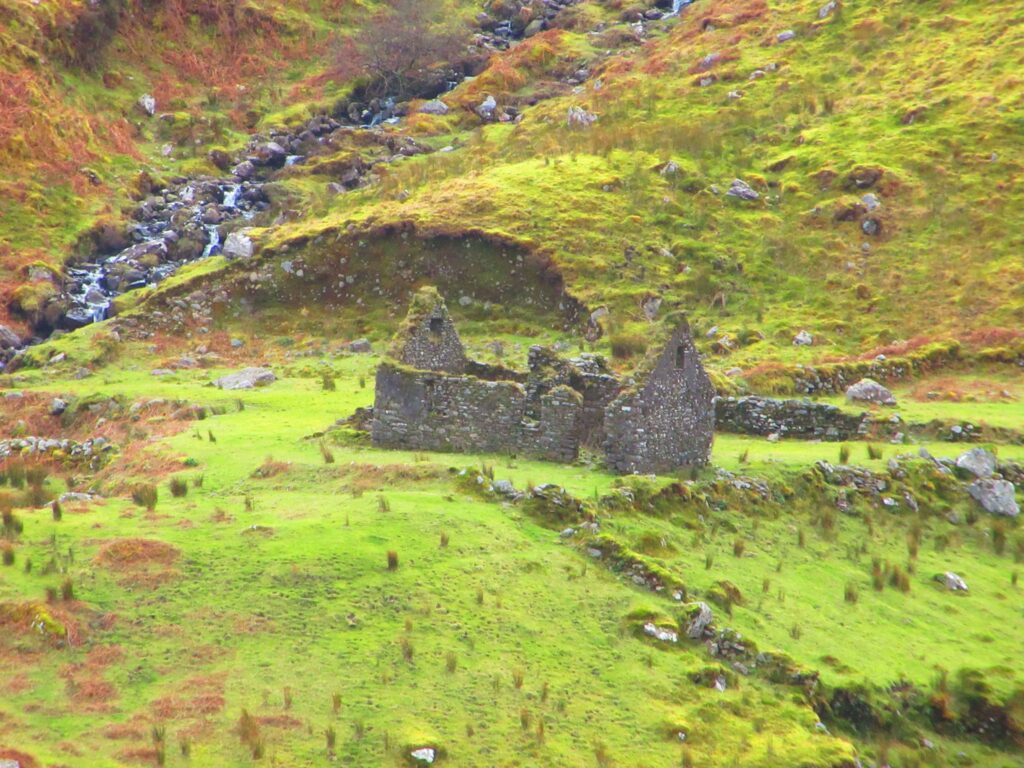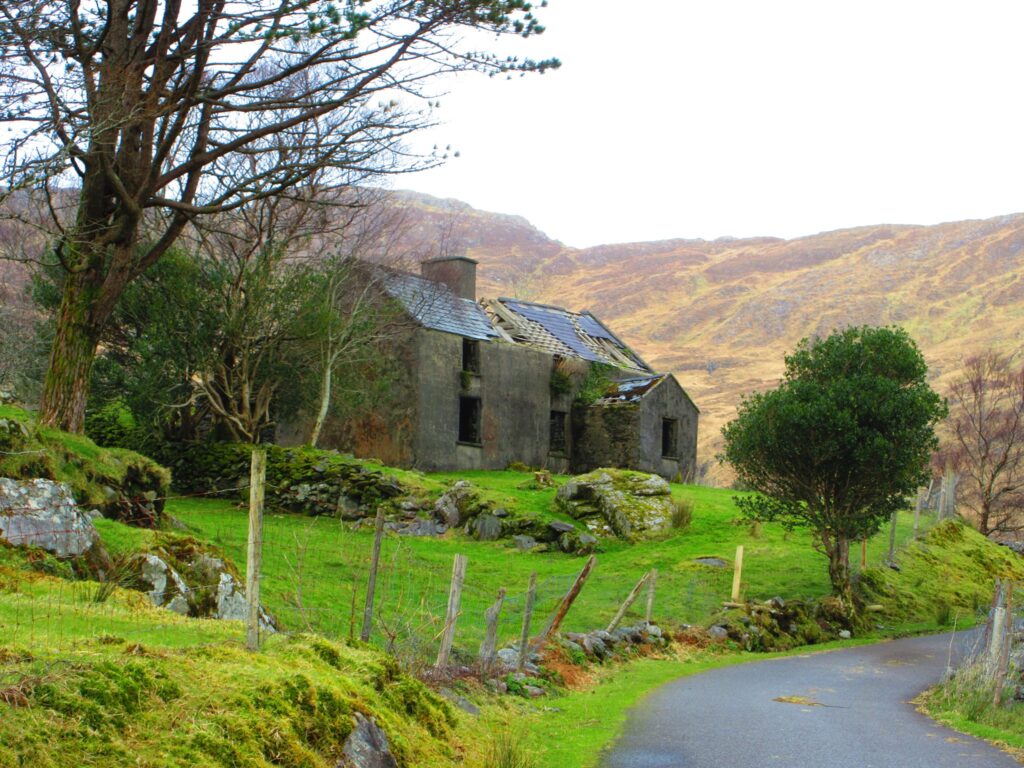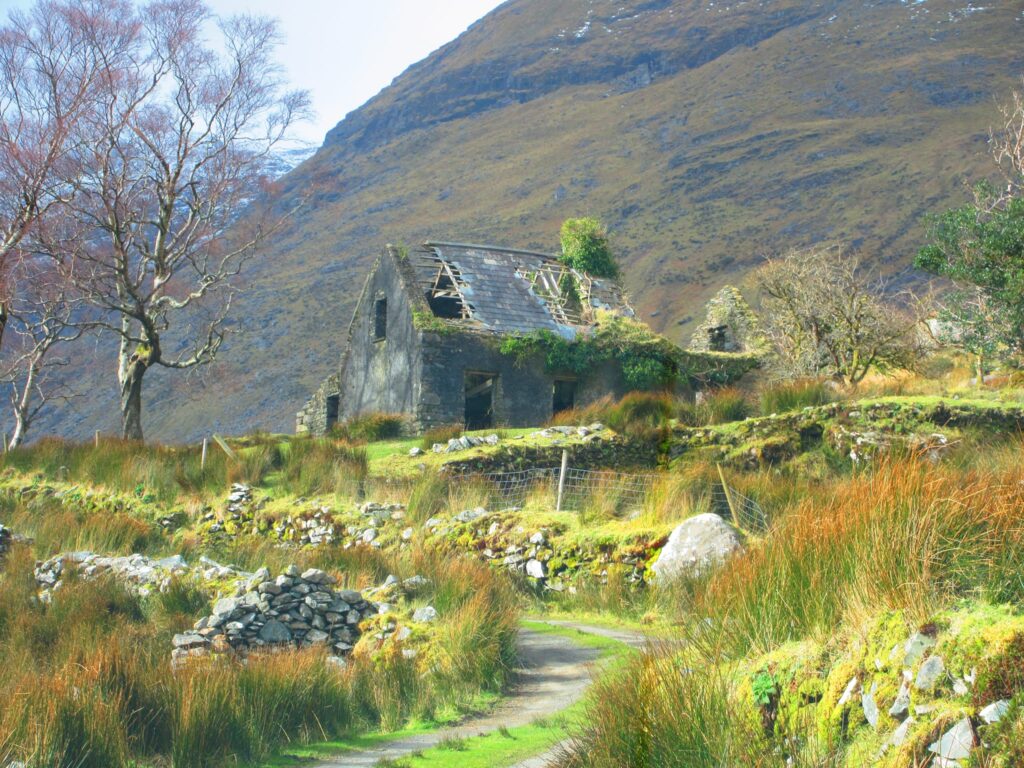 These abandoned houses tell their own story.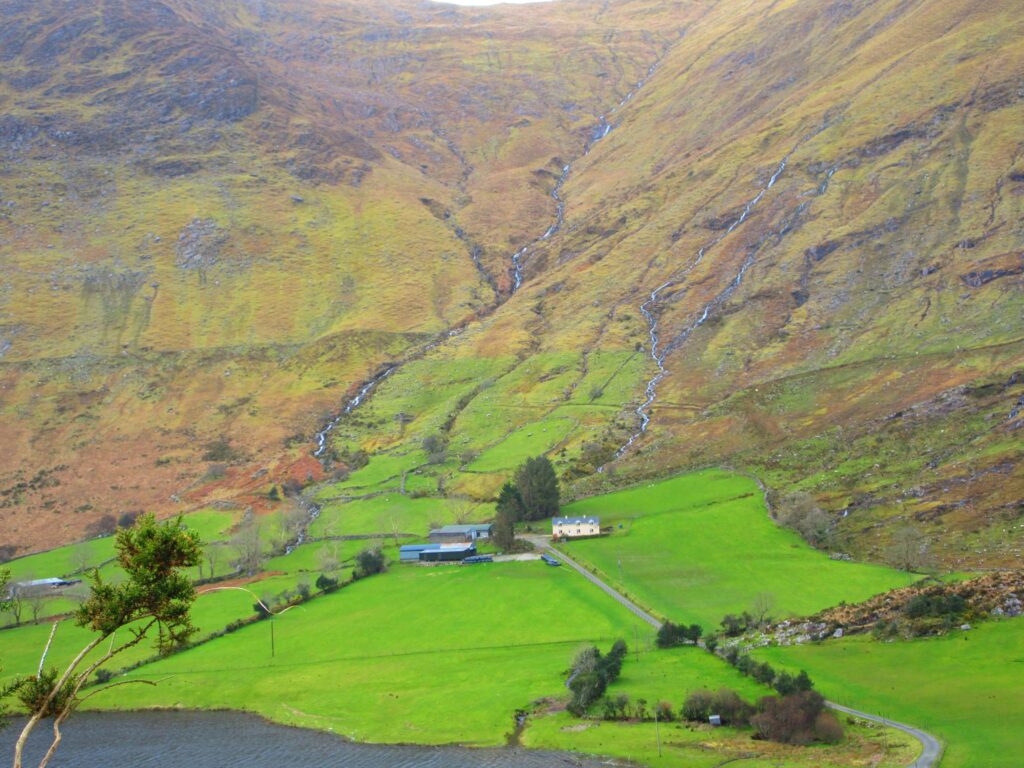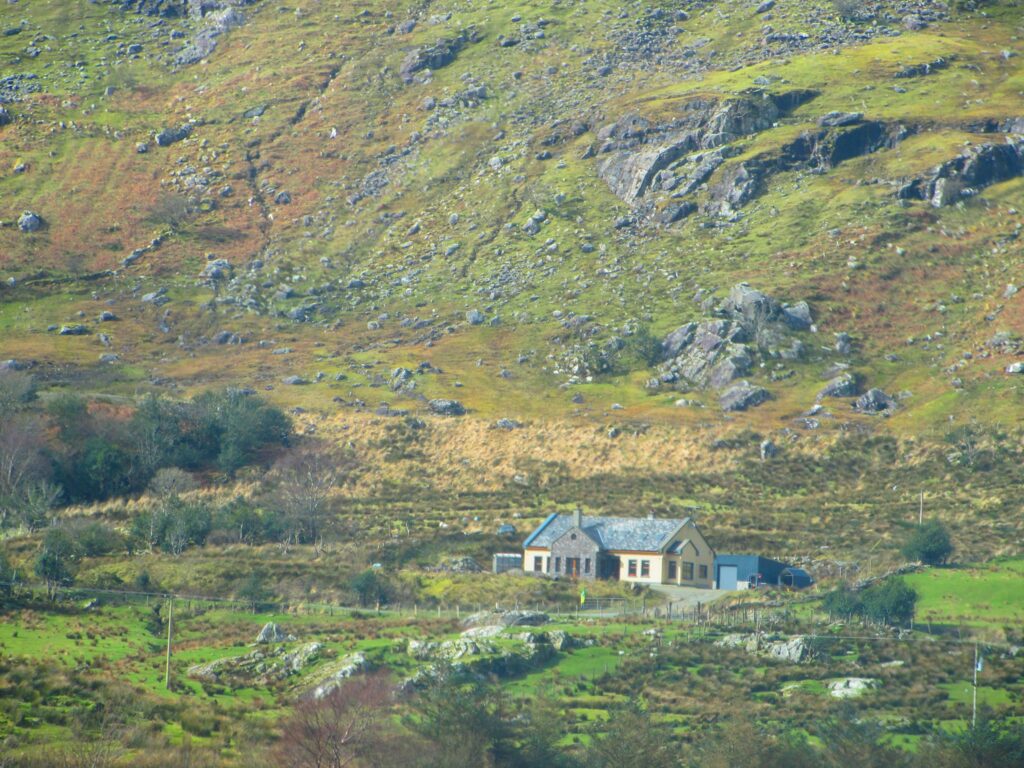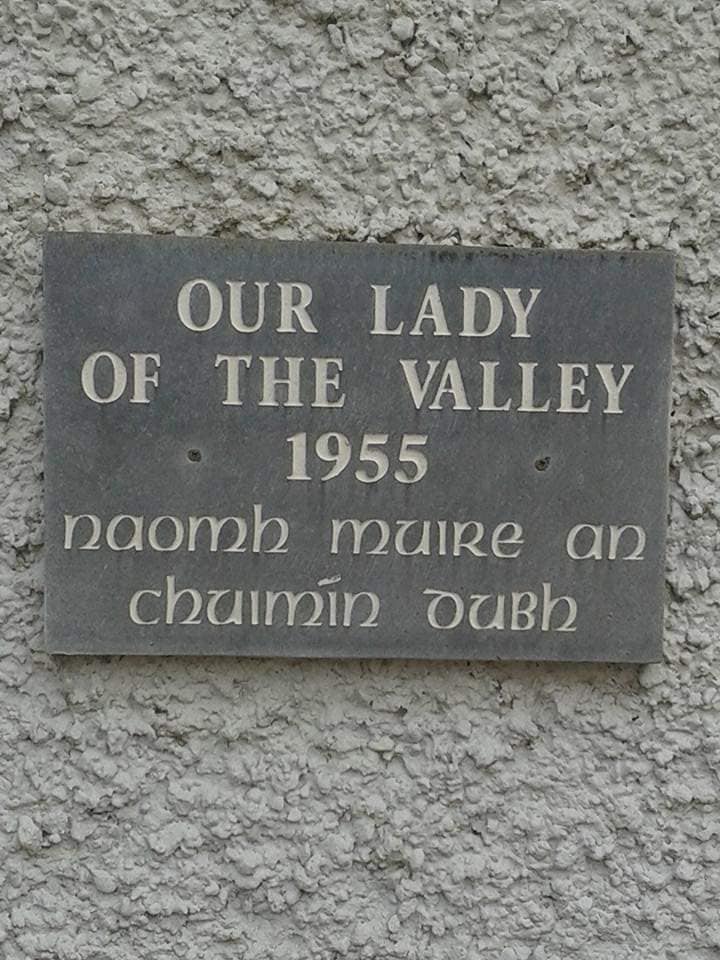 There are some inhabited houses too, a church and a school, a community hanging on by the skin of its teeth.
Before they built Our Lady of the Valley church in 1955, people had to go to Derrycunnihy Church to worship.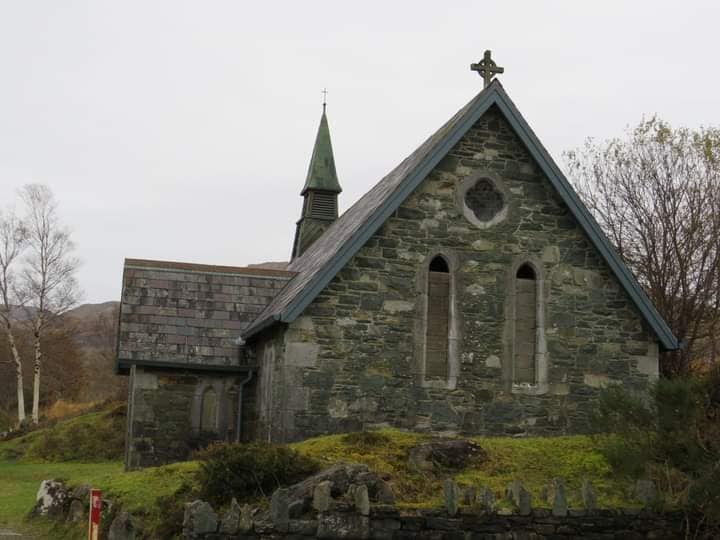 "Long before the Lady of the Valley Church was built after quite a Battle to Build it the Black Valley Residents traveled from Lord Brandon's Cottage, took a boat rowed by Teresa Tangney to a spot across the Upper Lake to a spot near the Derrycunnihy Church which was still a hike from the Dock which took a couple hours." Michael Rodgers
<<<<<<<<<<<
Presentation Secondary School Yearbook 1991
The early days of football for ladies in Listowel…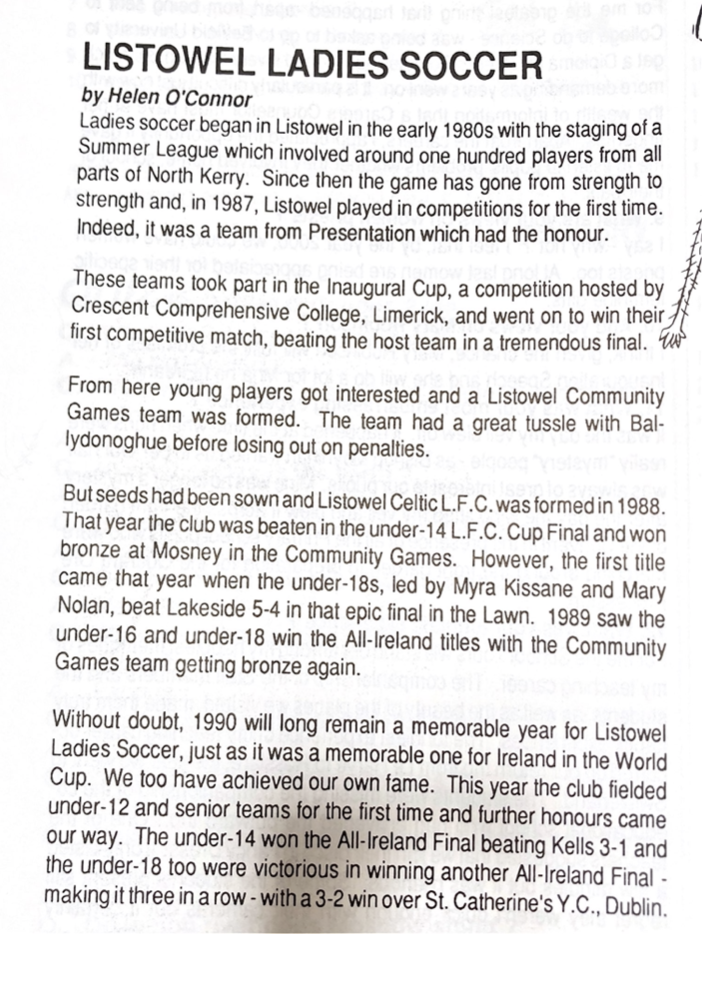 <<<<<<<<<<
President Clinton in Ballybunion 1998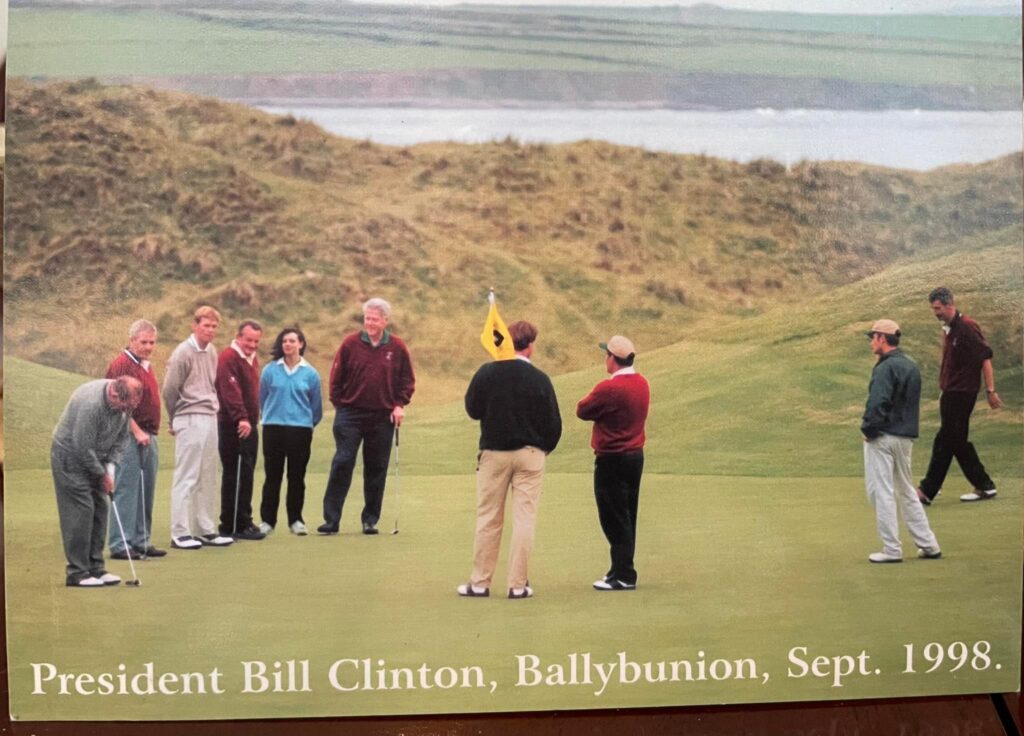 Photo; Bert Griffin
<<<<<<<<<
Ring of Kerry Cycle 2022
Listowel's Ard Chúram crew were out in force volunteering as stewards at the very successful cycle. Unfortunately the weather was fairly miserable but the mood was upbeat among the cyclists and volunteers.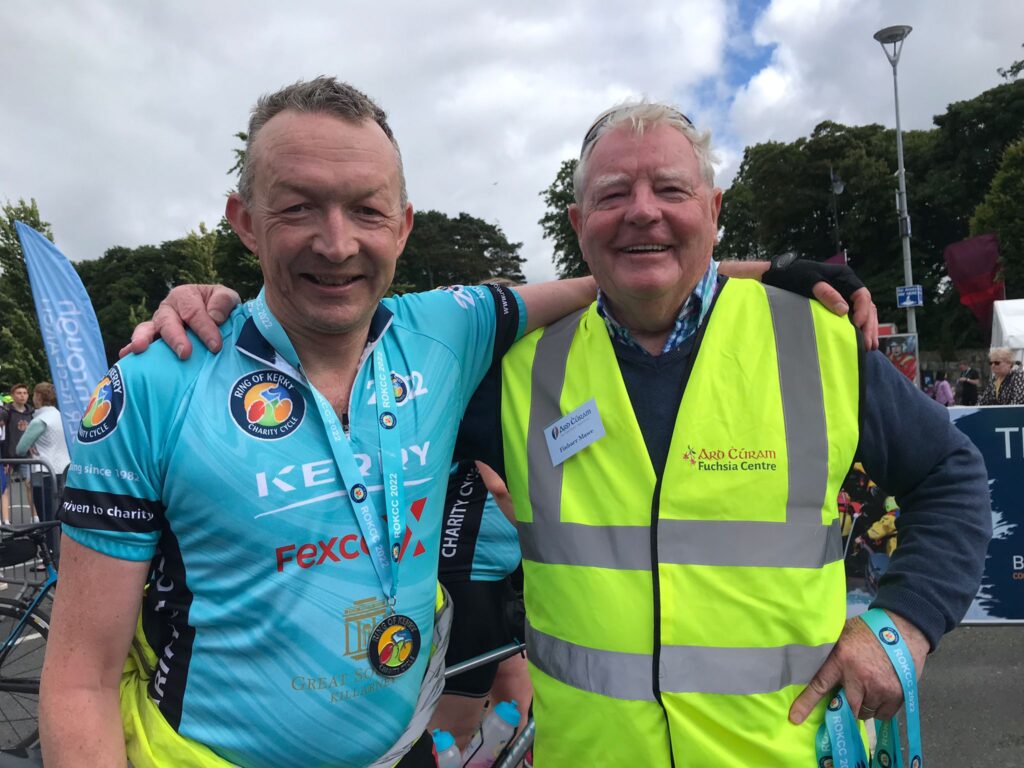 Dr. Colm Henry HSE Clinical Director with Árd Charm chairman, Finbarr Mawe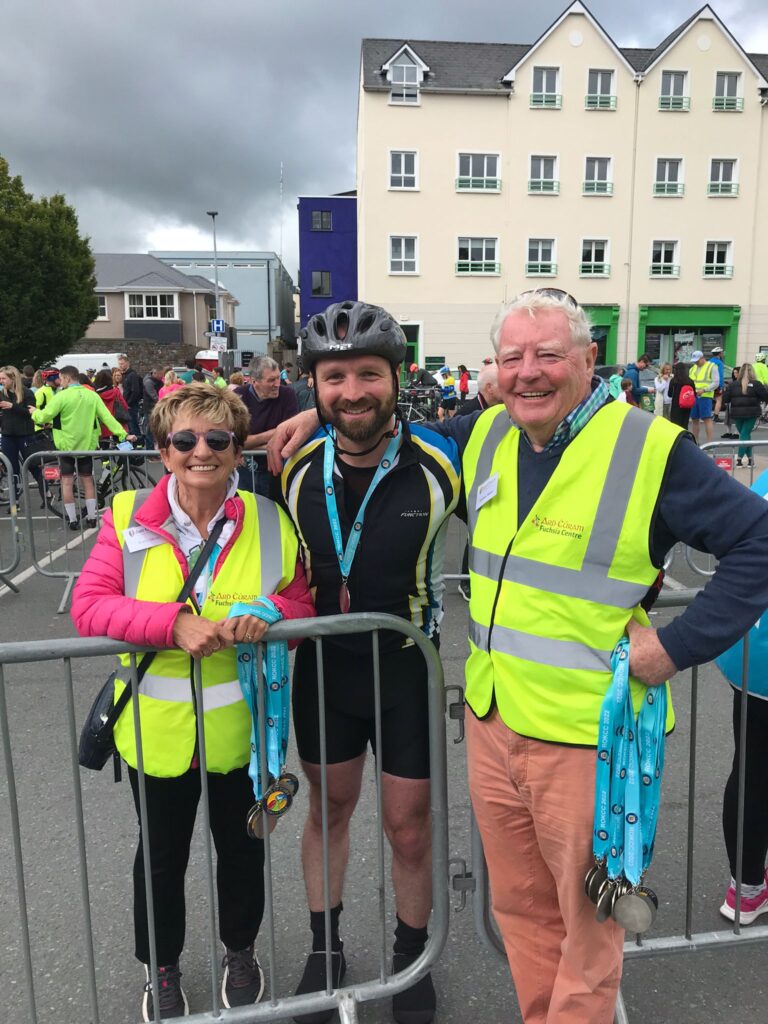 Timothy Hurley, Cahirsiveen, with Finbarr and Kathy Mawe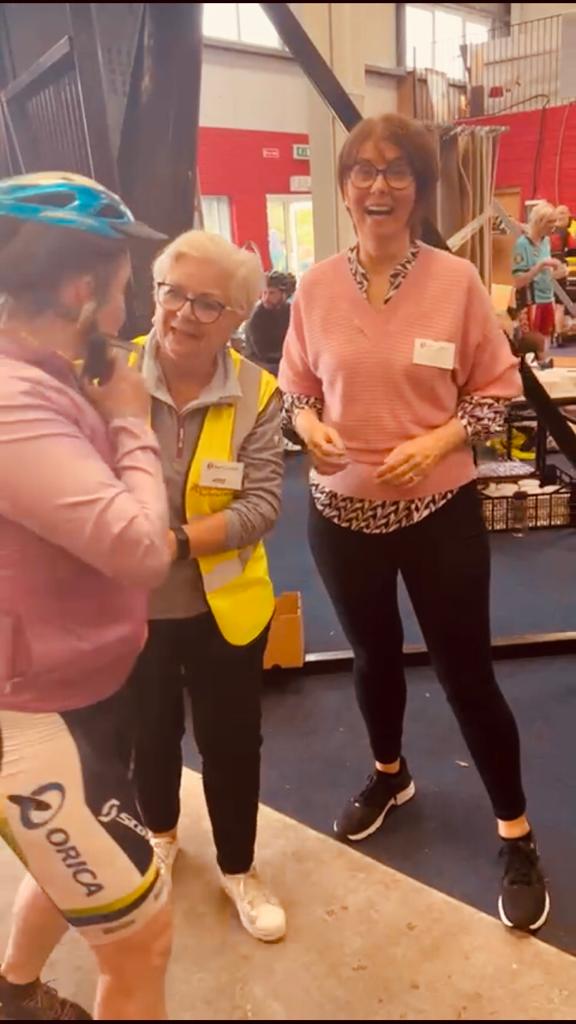 Volunteers, Angela Quinlan and Anne Donegan at Kenmare Food Station.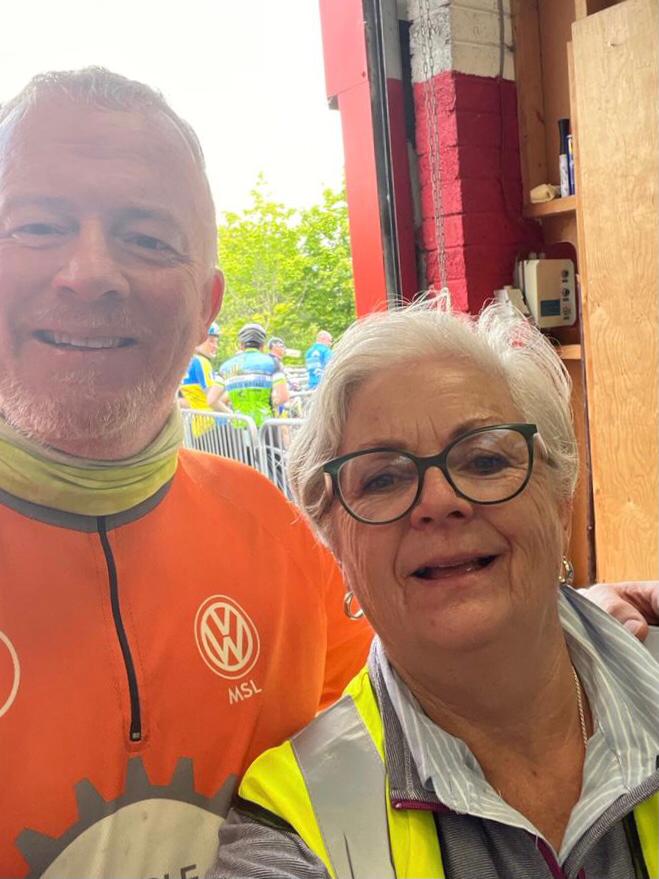 At the Kenmare food station, Anne Donegal looking after AC cyclist Fergus O'Brien, Cork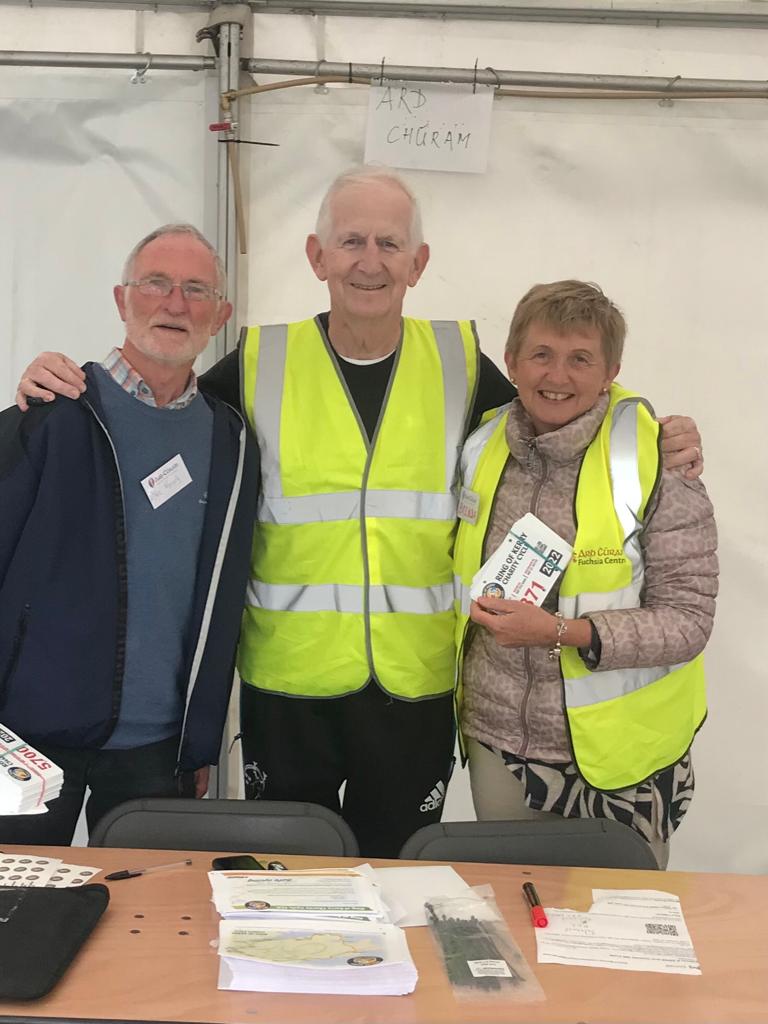 Cathal Walshe, PRO of ROKCC with Listowel Árd Chúram volunteers, Mike Moriarty and Brenda O'Halloran on Friday evening at the registration desk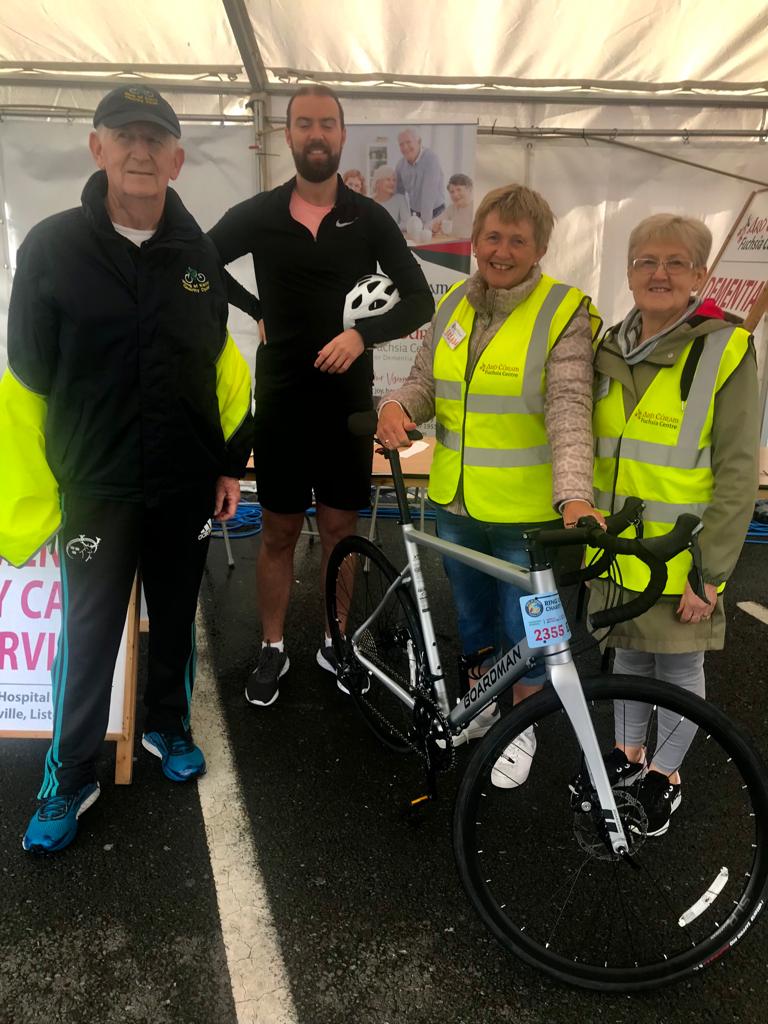 <<<<<<<<<
The Claddagh Ring, The Listowel Connection
Yesterday The New York Times' Sandra Jordan did a story on the Claddagh ring
Walt Disney, Queen Victoria, Mia Farrow, Jennifer Aniston, Julia Roberts and Gabriel Byrne have all worn them.
200 Claddagh rings were recovered from the rubble of the Twin Towers.
These are some of the great titbits I learned from the article.
When it comes to a modern take on the Claddagh design, the New York Times has this to say about Eileen Moylan of Claddagh Design
In 2013, the Overall Winner at Showcase Ireland, a national exposition presented on behalf of the Design and Crafts Council Ireland, was a minimalist version of the Claddagh ring. The design, which eliminated any detailing on the hands, cuffs and crown, was created by Eileen Moylan, a goldsmith with Claddagh Design.
Ms. Moylan said she was 8 when her grandmother gave her a Claddagh ring. "It was my first proper piece of jewelry and I adored it," the 44-year-old said. But when she studied jewelry design, she found the traditional Claddagh ring too ornate.
"I was inspired by fede rings, lovely, simple things," she said. "I didn't want to remove the elements of the hands, heart and crown — my rings are still recognizable as Claddaghs."
Ms. Moylan, who makes all her rings by hand, does sell traditional rings, but she said her contemporary designs, which start at 196 euros ($206), are her best-sellers. She uses only recycled metal: silver, white and yellow gold, platinum and palladium.
A lot of customers "like the simple, clean lines," she said. "I sell a lot of men's wedding rings, they are not ornate. And an awful lot of men are getting my Claddagh rings as engagement rings."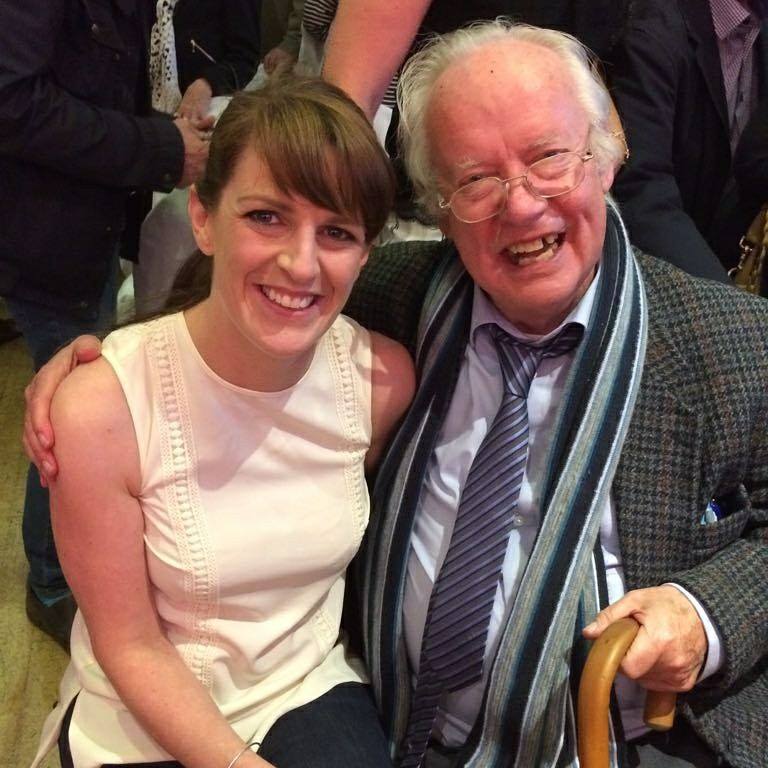 In 2017,commissioned by Writers' Week, Eileen made an extraordinarily beautiful presentation piece for Brendan Kennelly. Here she is pictured with him on Opening Night, Listowel Writers Week 2017.
All of Eileen's work is exceptional. She deserves all the recognition she gets.
<<<<<<<<<<