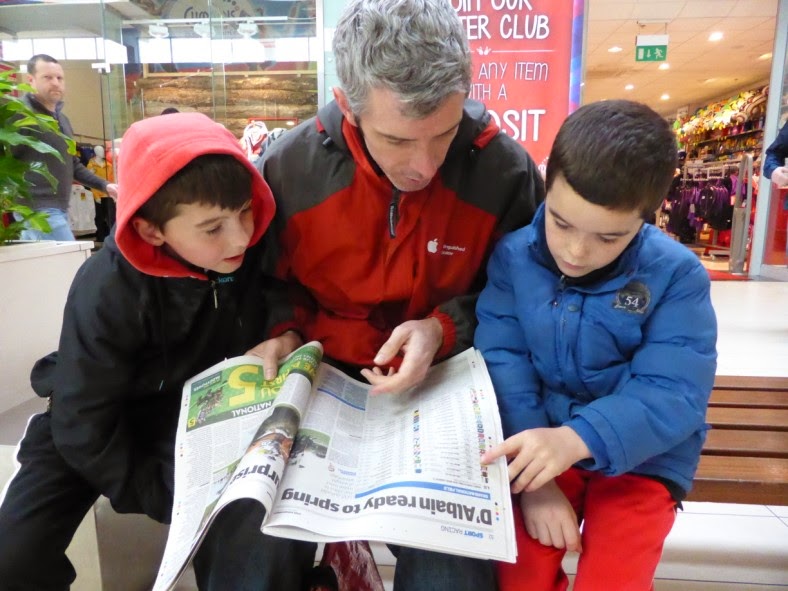 I took this photo in Ballincollig on Saturday last as I indulged with my family in a long standing tradition of picking horses in The Aintree Grand National. I had no luck but there was a little money returned to the Cork branch of the family.
<<<<<<<<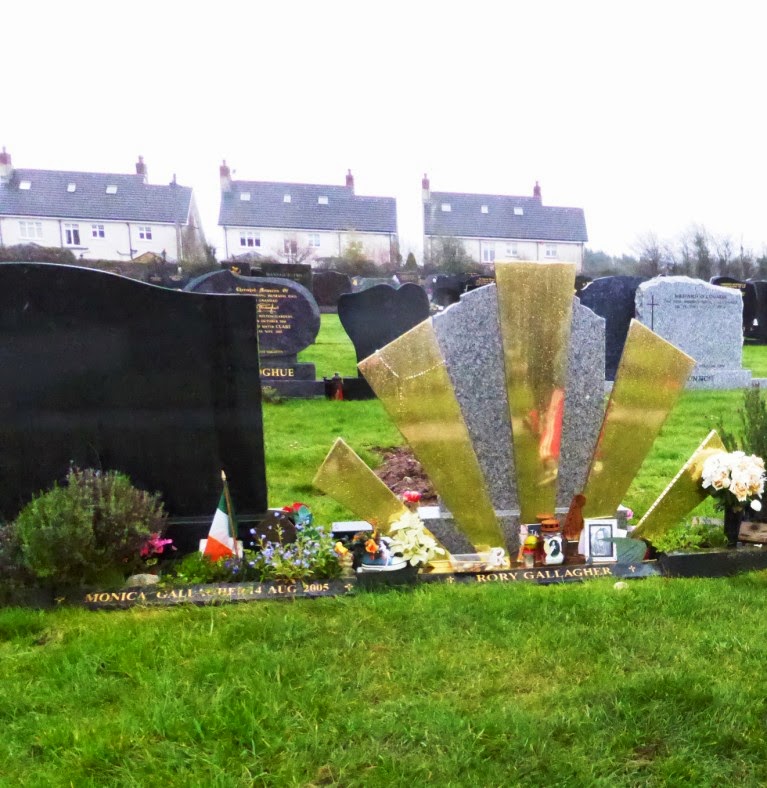 While in Ballincollig I visited the grave of rock legend, Rory Gallagher.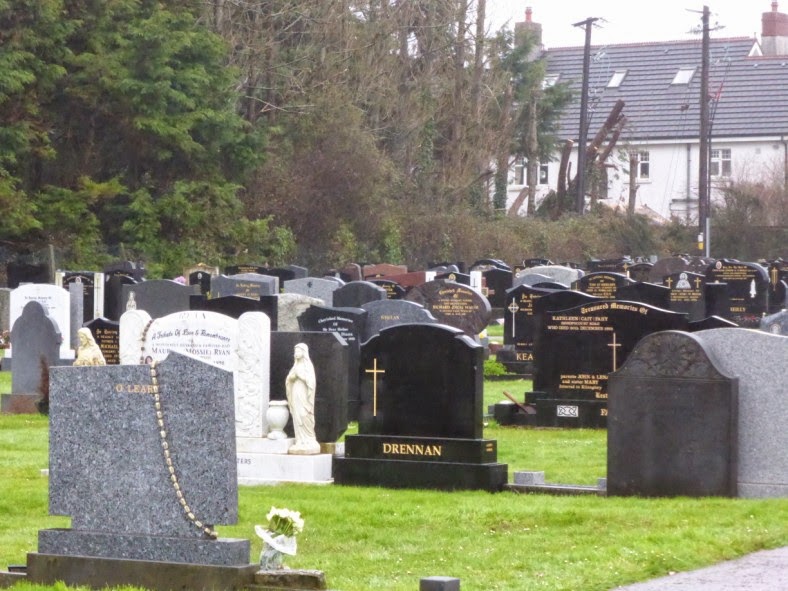 Rory is buried in a lawn cemetery, where there is a cap on the height of the grave memorials. Good idea.
<<<<<<<
I also visited another older churchyard on the Ovens side of town.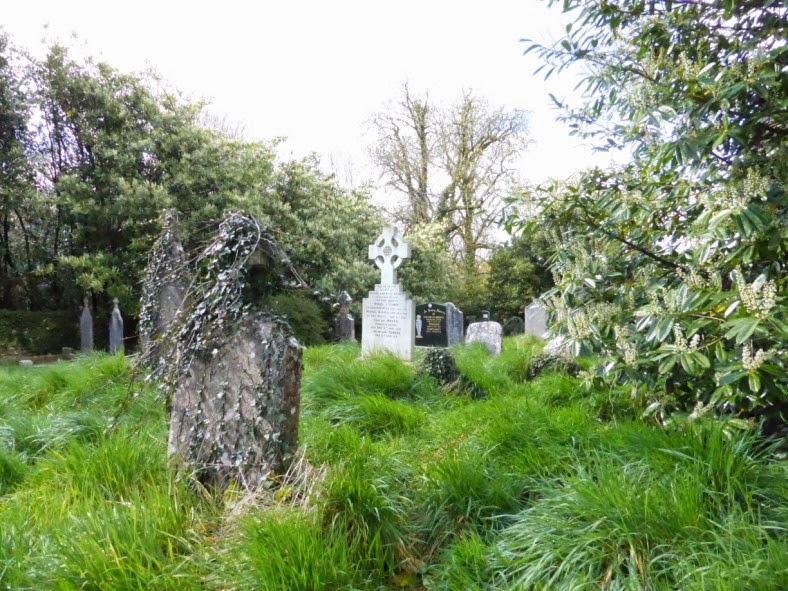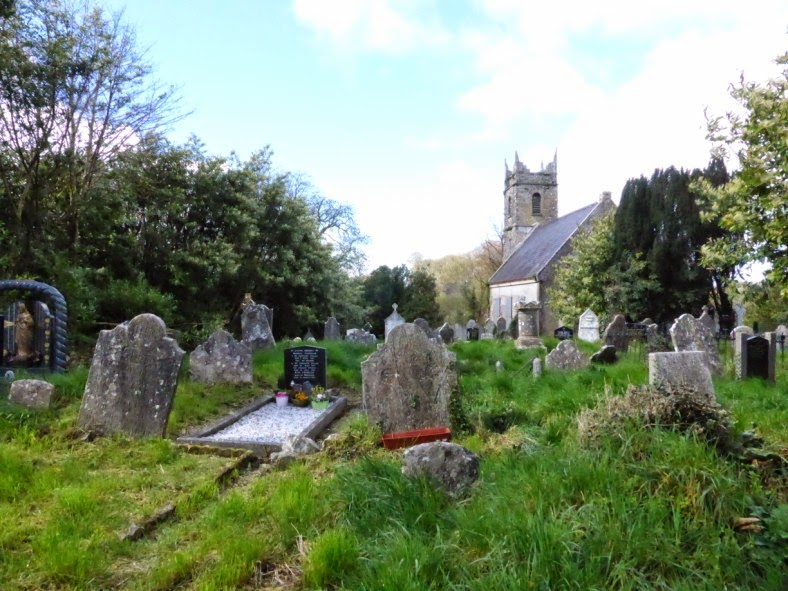 This beautiful old graveyard is full of character but almost impossible to maintain.
<<<<<<<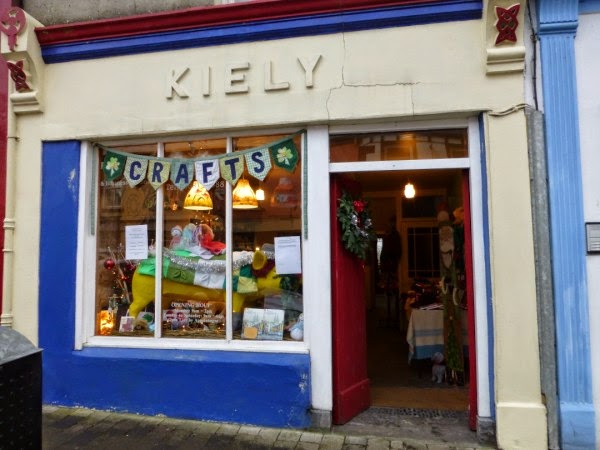 This is how Craftshop na Méar looked on opening day, Dec 10 2013. Much has happened since then and we are about to have a makeover. Painting will begin shortly and our Summer programme will be launched.
It was all systems go when I called into the shop yesterday.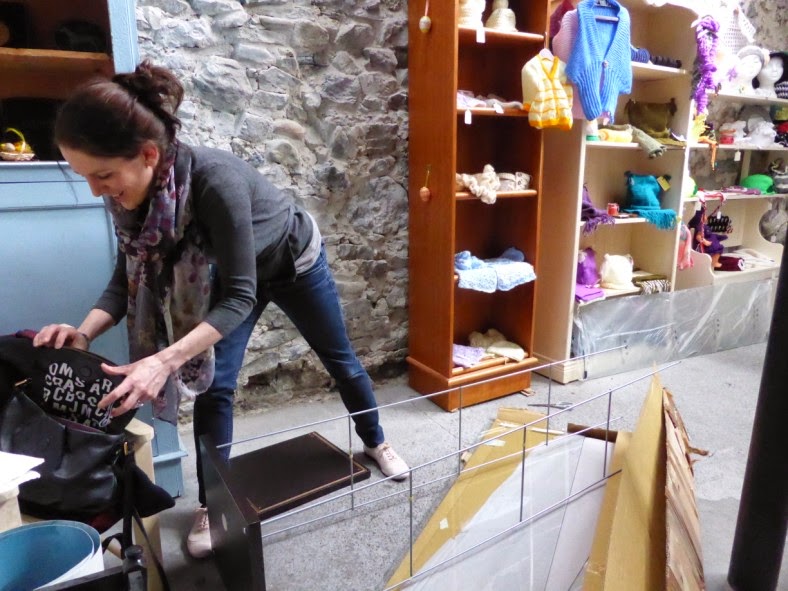 New crafter in the shop, Eileen Moylan was in store assembling her glass cabinet.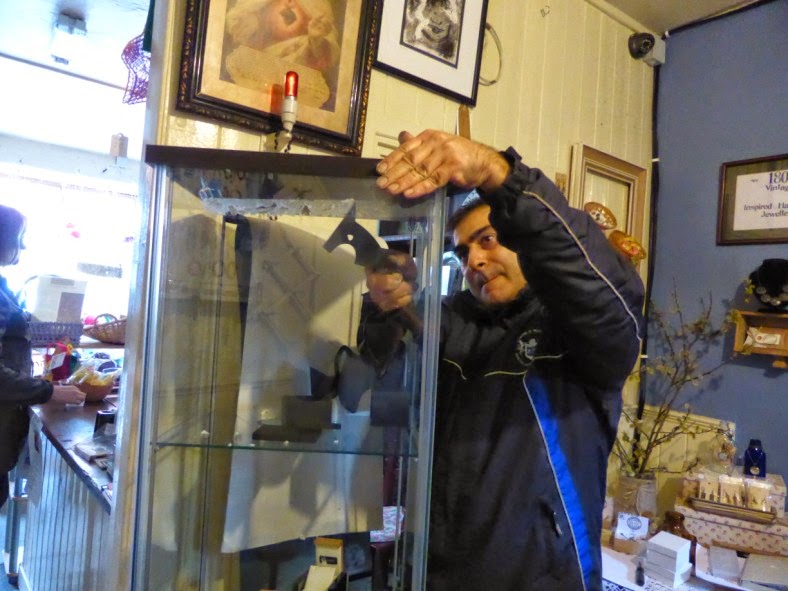 Namir called in to help with the set up.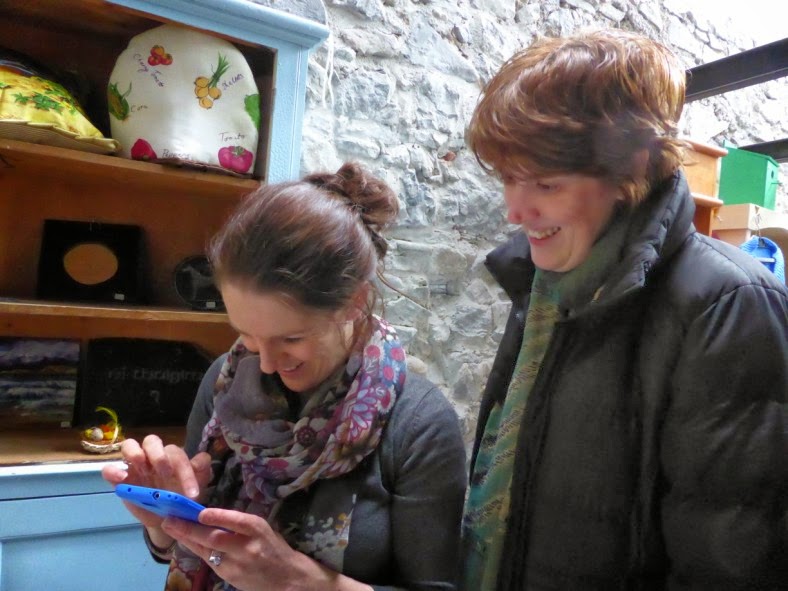 Máire Logue of Writers' Week gets a sneak preview of Eileen's Listowel range, which is still at the planning stage.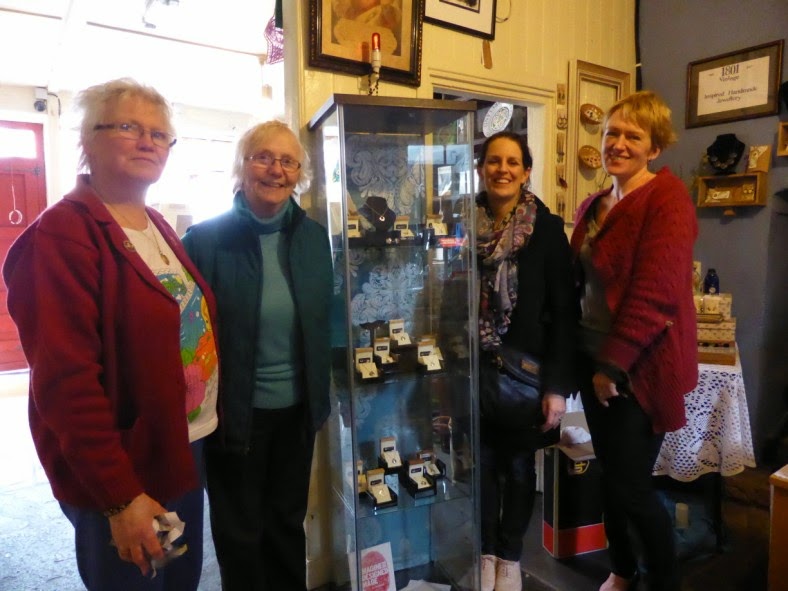 Crafters, Maureen, Mary and Isobel welcomed Eileen to shop.
<<<<<
Cough Syrup or night cap?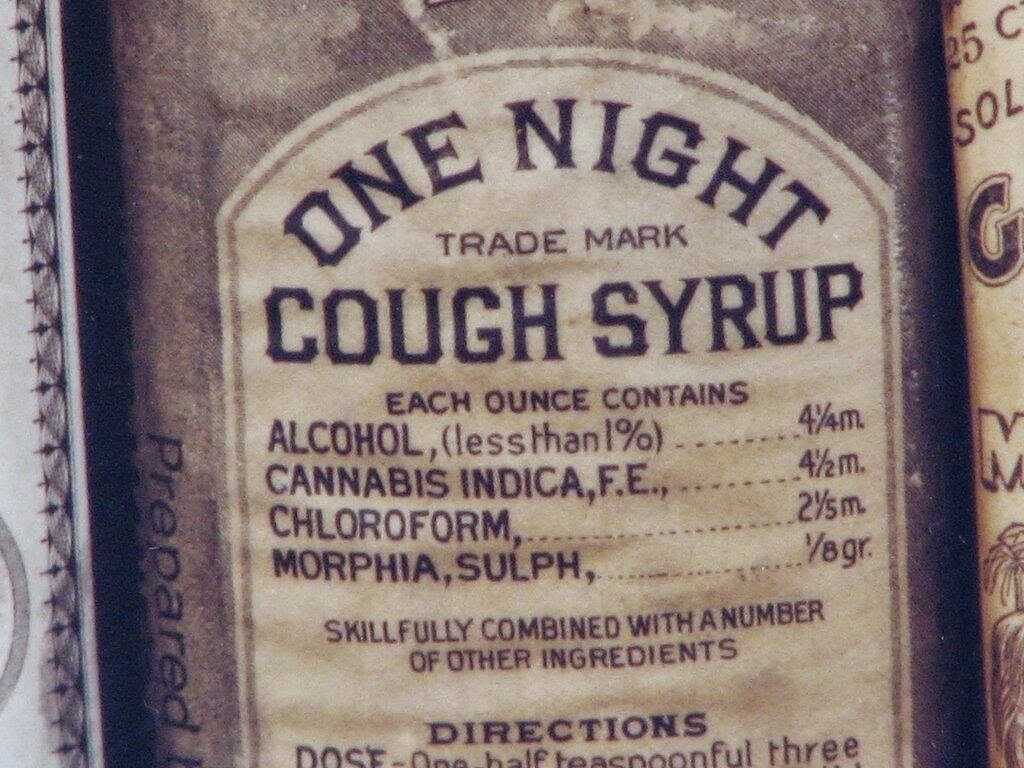 This cough syrup was once on sale in Limerick according to the Limerick 1912 website.
<<<<<<
Buds
I went to see John B.'s The Buds of Ballybunion on Wednesday night. It was great to see St. John's packed for this dated romping Listowel performance.
The word Buds comes from "budaire". This was a kind of tourist we see no more. Na budairí, or buds as they called them in Ballybunion were country people who came to Ballybunion in September. They rented a room in a boarding house. They brought with them their own potatoes and other vegetables, bacon, eggs, butter, jam etc. and the landlady cooked these for them.
The tradition is coming to an end in John B's play and this motley crew who come to the O'Dea house for their final summer as buds are depicted as backward, sexually repressed, frustrated but lovable characters. They are played to perfection in St. John's by some of the best character actors in North Kerry and West Limerick.
There is poetry, dancing, storytelling, song and ribaldry in this performance. The audience on Wednesday gave them a standing ovation. What more tribute can an actor or playwright ask?
<<<<<<<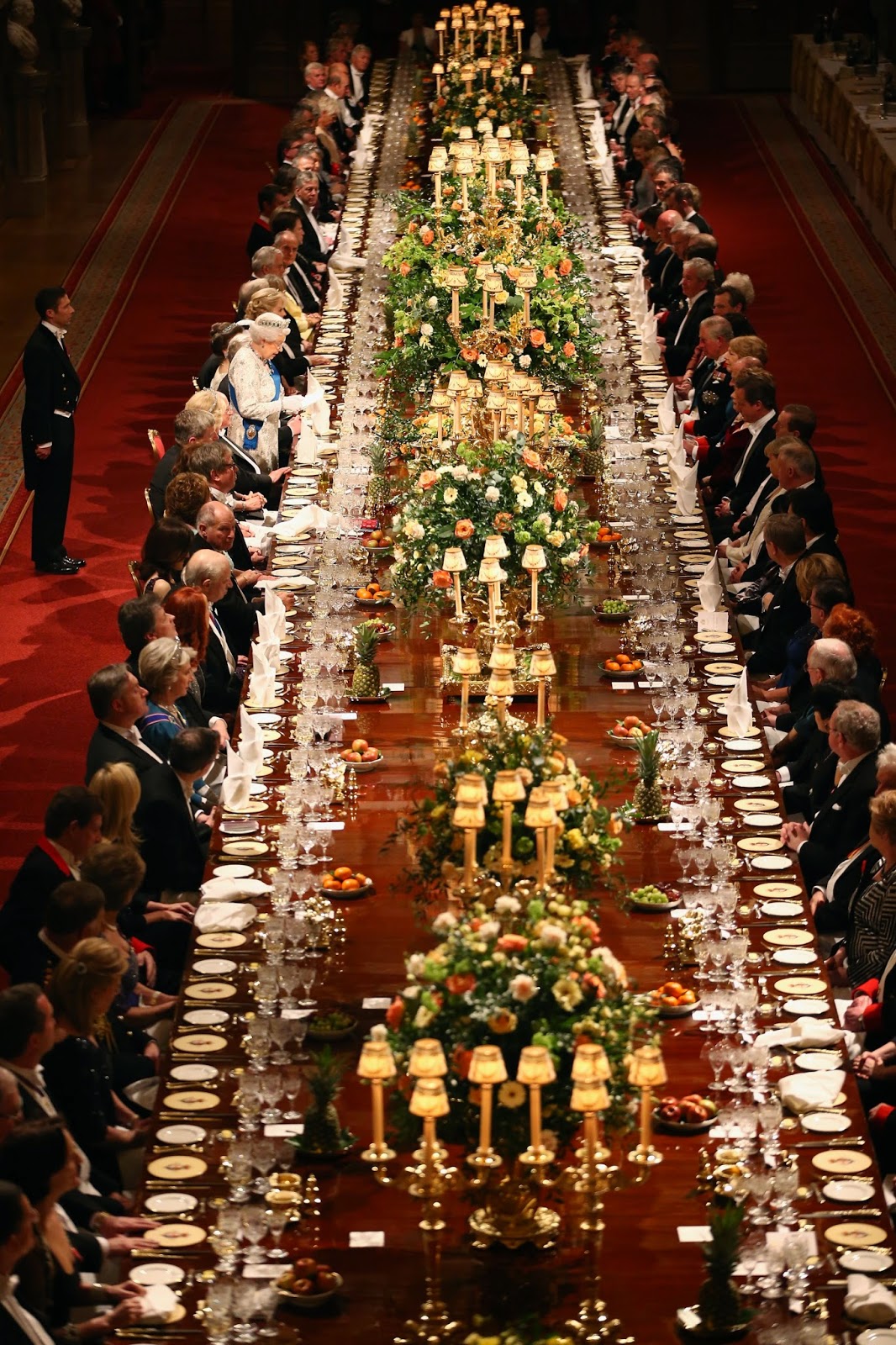 The state banquet for President Michael D. Higgins (Getty Images)

So far I haven't mentioned the triumph of the first ever state visit by an Irish president to Britain. Aren't we glad now we elected a speechmaker. I am so proud of Michael D. Higgins. He can sure talk posh and he has few equals in delivery of the bon mot. If I were to single out one speech it would be the "Ar scáth a chéile a mhairimid" bit where he explained that scáth in Irish means shadow and shade. We have emerged from the shadow and now the queen is offering us shade. Isn't the queen some lady. She is playing a blinder. We have taken a giant leap this week in terms of our nationhood and good relations with our nearest neighbours.

I think that Ireland and Britain are a bit like Cork and Kerry, the rebels and the kingdom, sworn enemies until after the Munster Final and then whichever one is out will cheer for the other. There are so many families with dual citizenship that we are far closer than we admit. Michael D. put it well when he said that because Ireland is not going to Brazil he will raise a glass to the English soccer team. I know the feeling.

Our two are also coping very well with the pomp and ceremony of it all. They are doing us proud. I think I'll send them a card when they get home.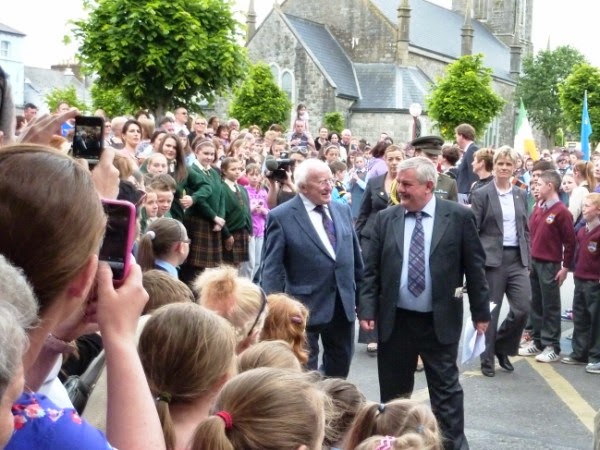 Our president, Michael D. Higgins with Seán Lyons, Chair of Listowel Writers Week in The Square, Listowel on May 30th. 2012.