The King of all Birds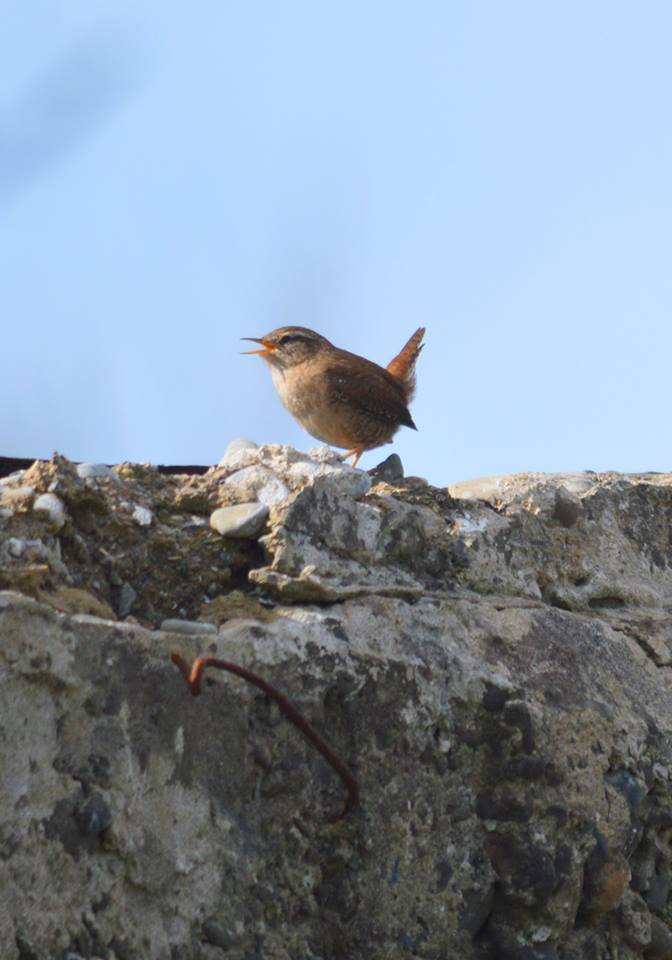 Wren photographed by Ita Hannon
<<<<<<<<<<
Clarification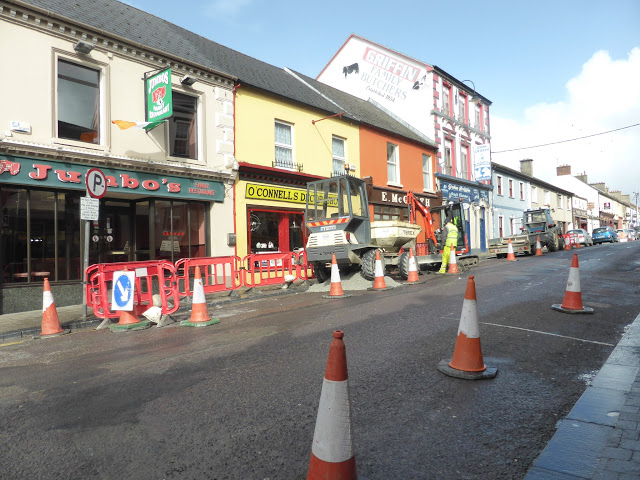 Yesterday's announcement was a bit premature. When I passed through William Street today there were the roadworks….gone! Looks like it was only a temporary patching job which leaves the surface marginally more drivable. Be warned! the margin of improvement is small.
Please accept my apologies for getting your hopes up.
<<<<<<<<<<
First Holy Communion in Knockanure in 1972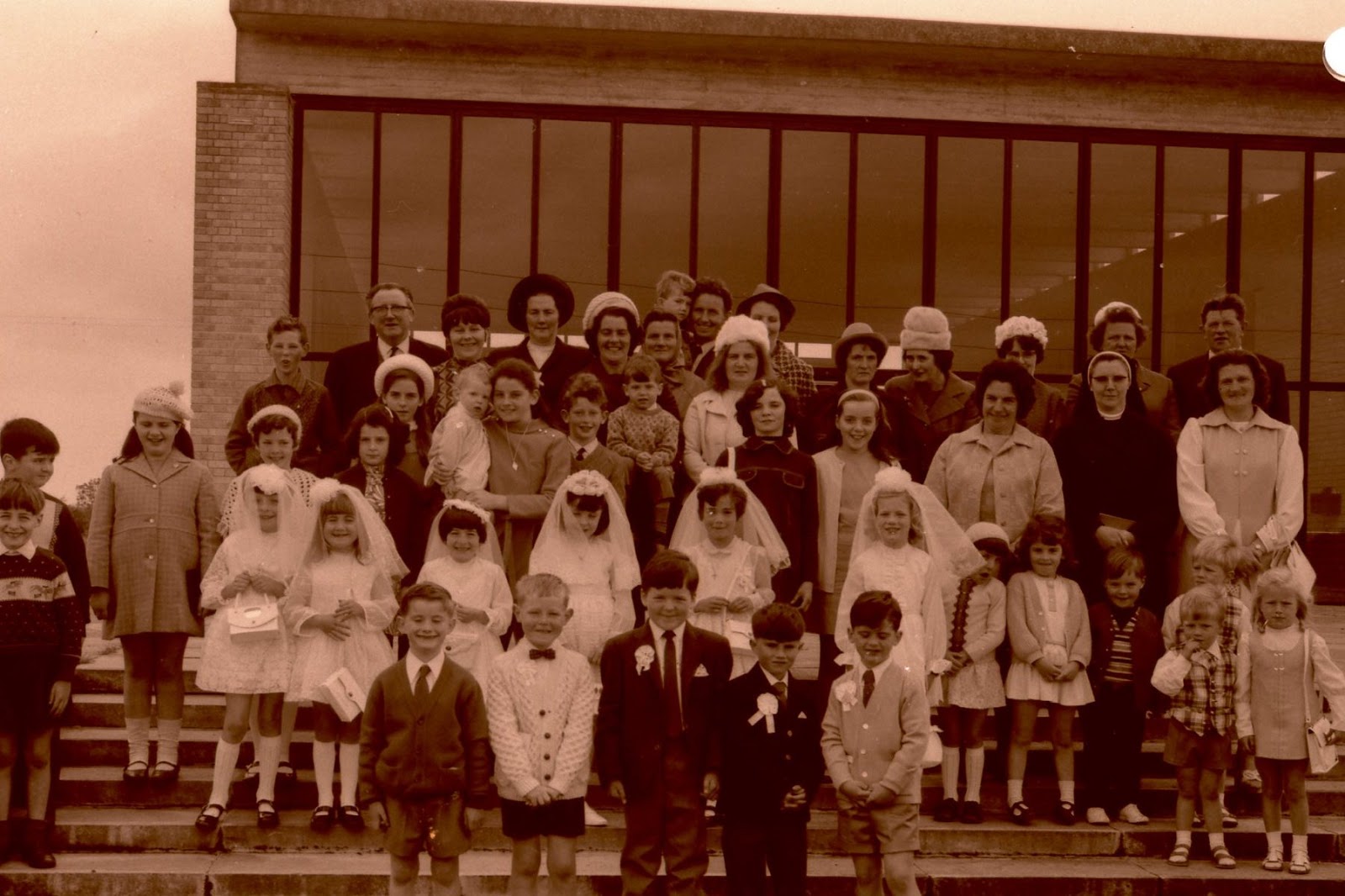 <<<<<<<<<
Some Listowel Placenames and their meaning
Ballinruddery; I used to think that this one came from Baile an Ridire, meaning the home of the knight. The Knight of Kerry did have a house close by.
Dan Keane's great book on the placenames of North Kerry, Tralee and Ballymacelligott set me straight.
Baile an Riodaraigh means the home of the riddles or Ruddles. A family of Rddles lived in the area.
Ballyduhig: This is in Irish Baile an Dhufaigh, meaning the home of the Duffys.
Ballygologue: Baile na Gabhlóige. A gabhlóg was a fork in a road.
Ballygrennan: Baile an Ghrianáin: The home of the elevated sunny place. True enough!
However Bedford has no Irish root whatsoever. An English man (probably from Bedford in England) built his home here and he called it Bedford House and the name stuck replacing the previous name for that area: Ath an Turais meaning ford of the journey or pilgrimage. The ford was on the Listowel Ballylongford road which is now crossed by Shrone bridge. There are two holy wells across the river, Tobar Rí an Domhnaigh ( The King of Sunday's well) and Tobar Naomh Parthalán ( St. Bartholomew's well)
Behins: Na Beithiní means little birch trees.
Here endeth today's lesson
<<<<<<<
A Few Photos I took during last week's marathon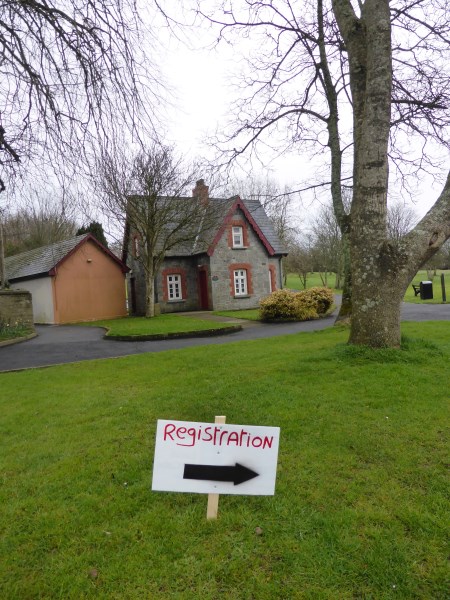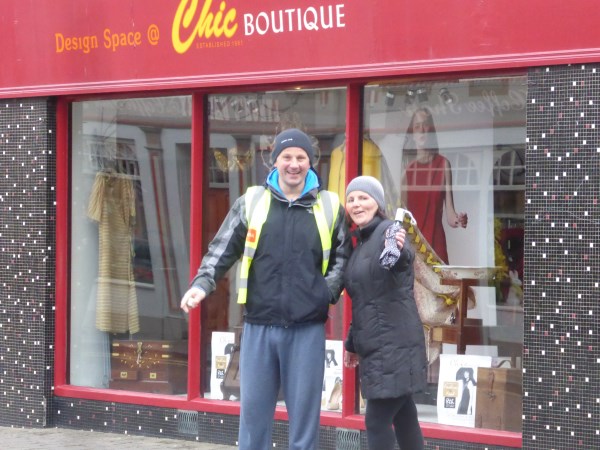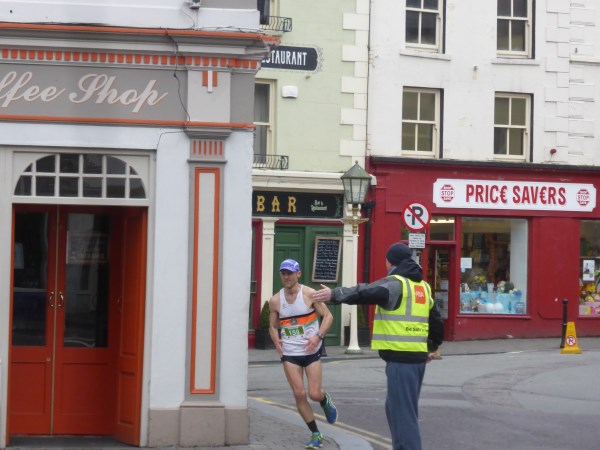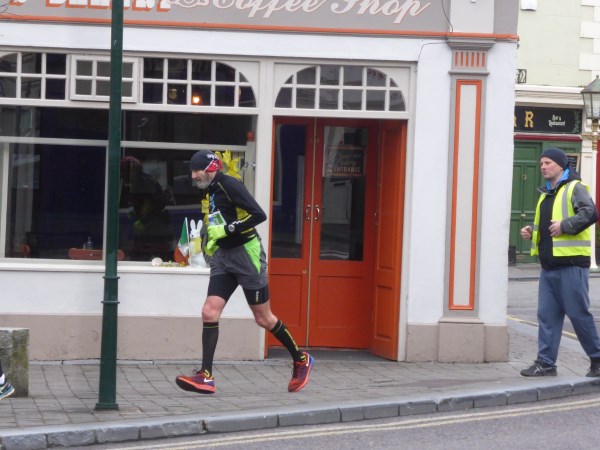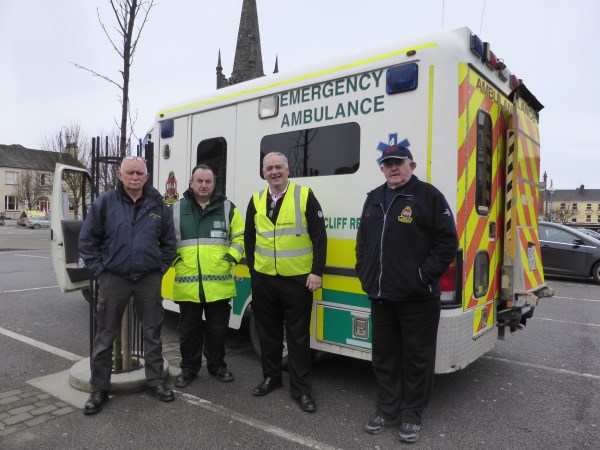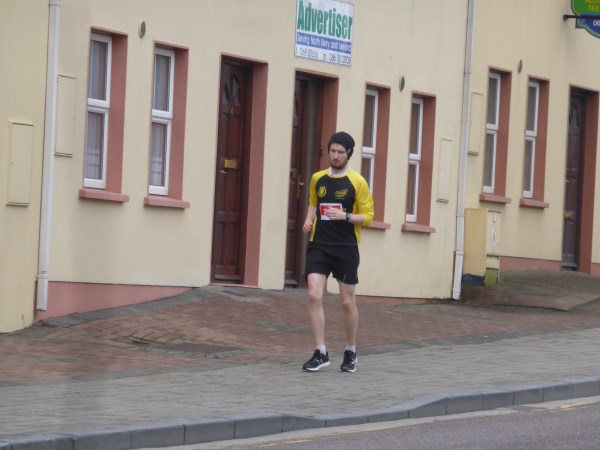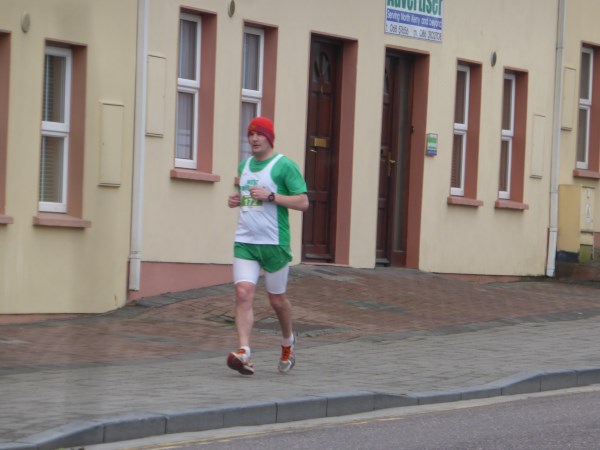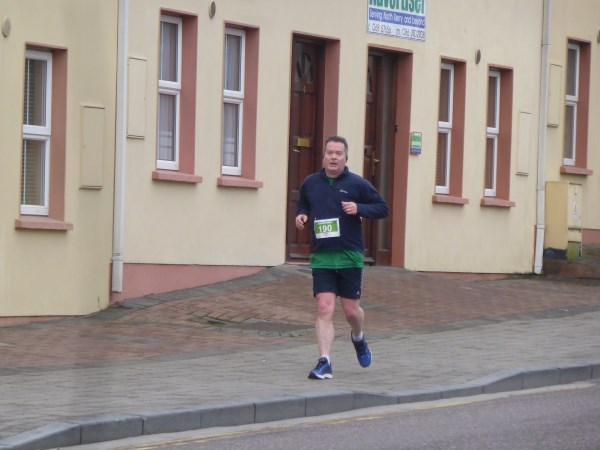 <<<<<<
Another premises being refurbished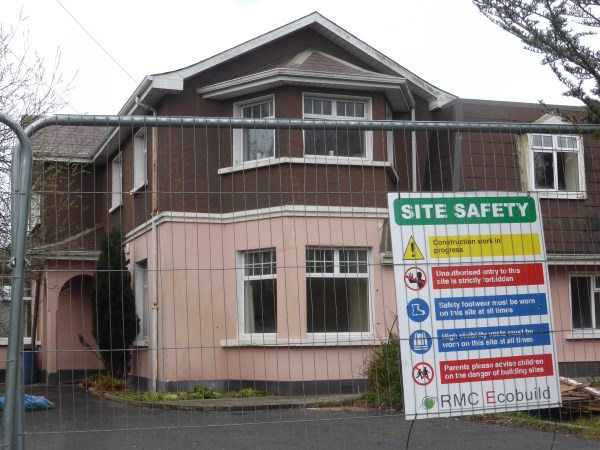 <<<<<<<
The Country Boy at St. John's
Drama is thriving in Listowel in 2016. The latest offering was The Country Boy from the resilient Lartigue company. It was sad, funny and sweet and very popular with Listowel audiences.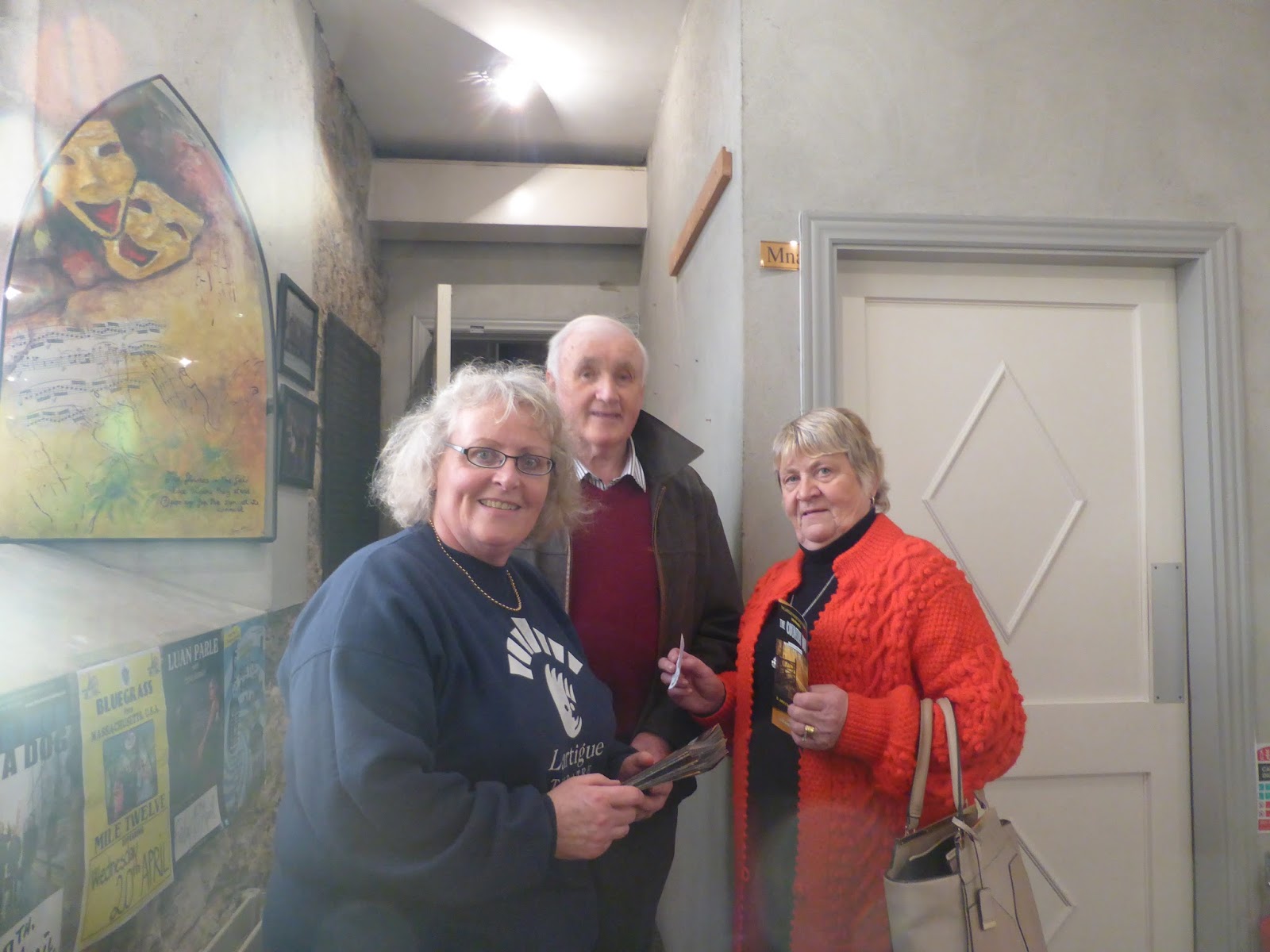 Norella Moriarty and Batt O'Keeffe took Joan Kenny's ticket and gave her a programme.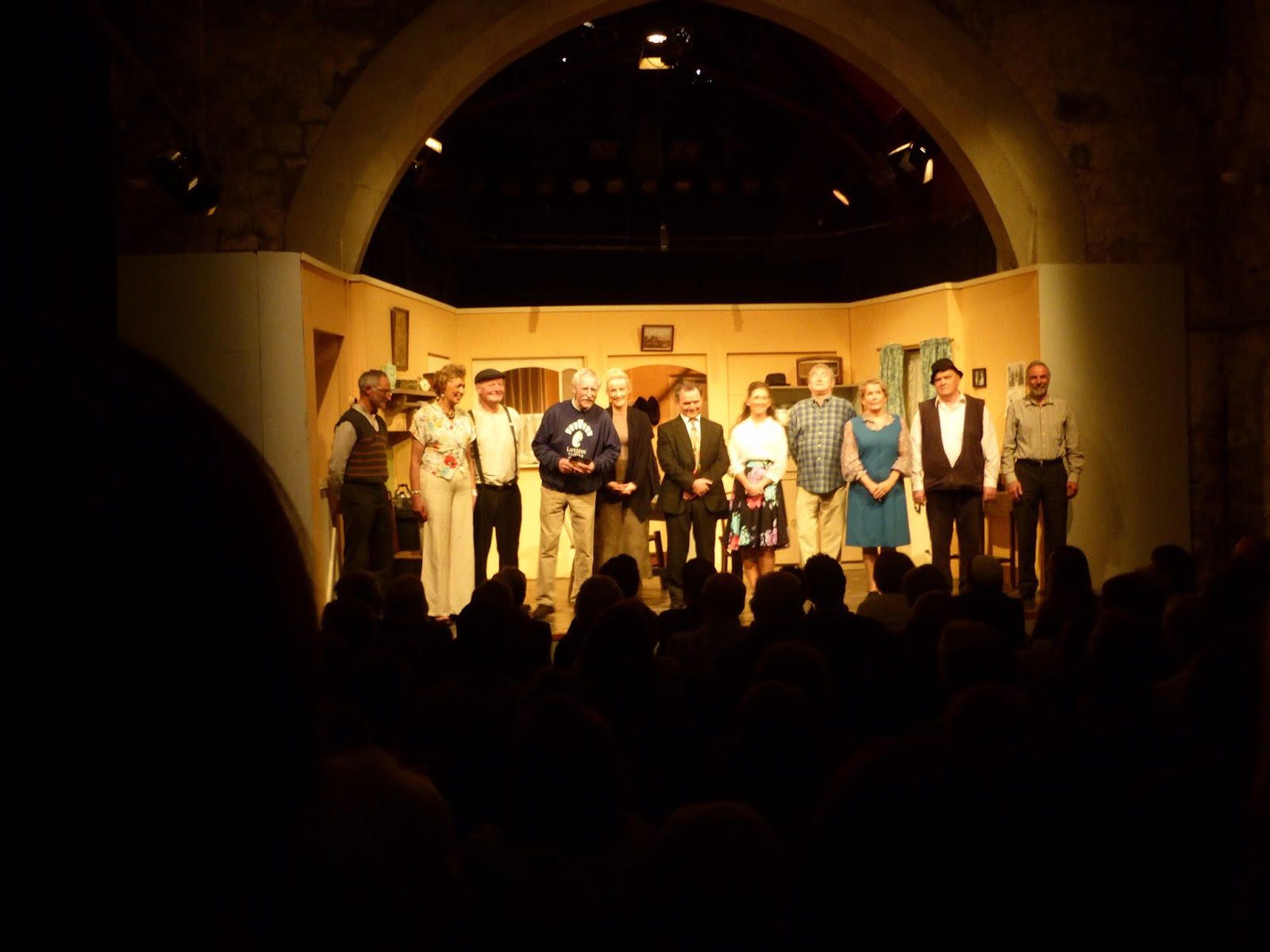 The cast take a curtain call