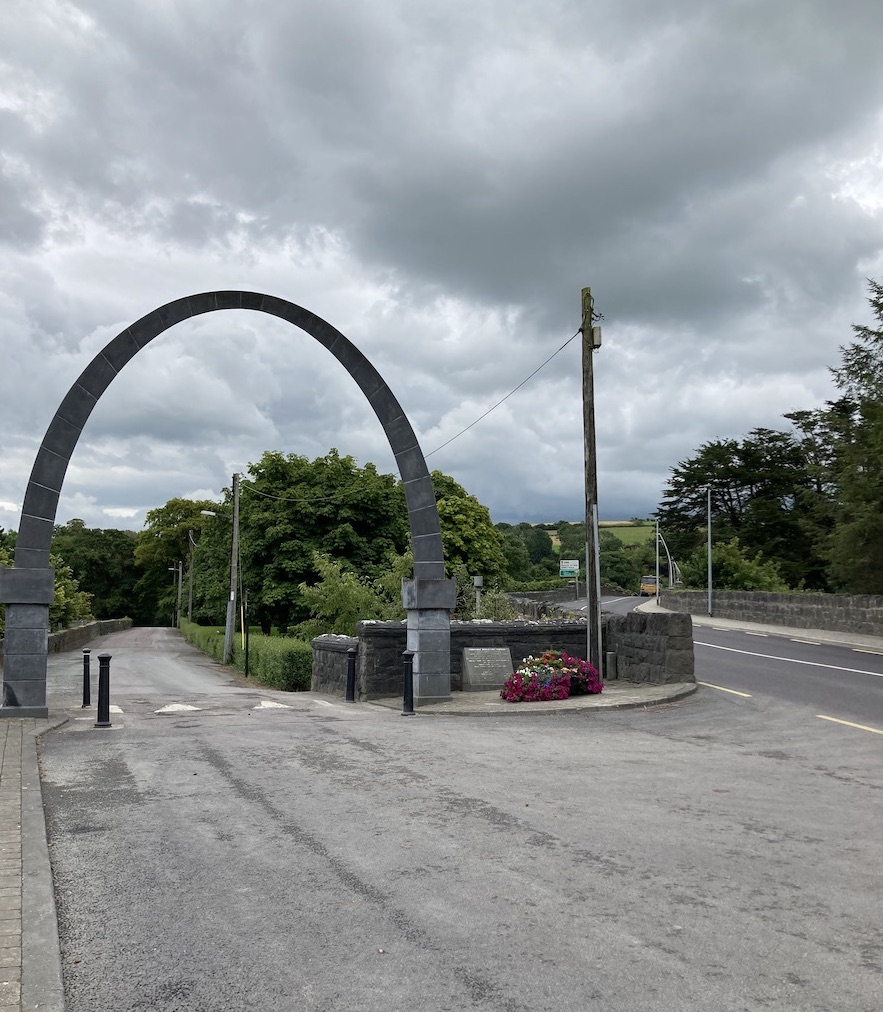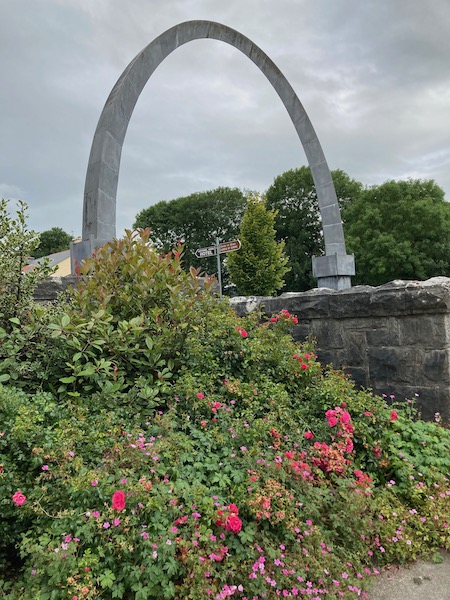 <<<<<<<<<<<<
Listowel Players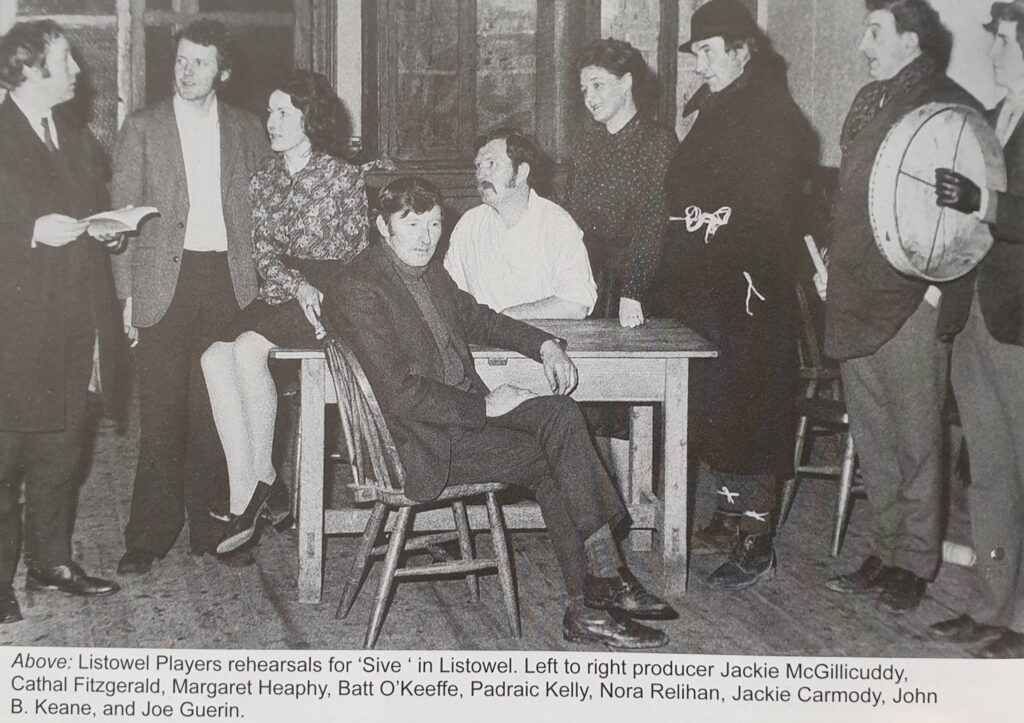 This old photo was shared recently on Listowel Memories. There is one correcti0n. That is not Batt O'Keeffe but John Broderick.
<<<<<<<<<<<<<
Camden Street, Dublin in 1975
<<<<<<<<<<<<<<<<
The Fairy was Laughing too
I was revisiting Boards.ie recently and someone had put up the lyrics of this old song. It is like an ear worm now resounding in my head. I think the voice I hear is Brendan O'Dowda's.
In a shady nook one moonlight night,
A leprachaun I spied;
With scarlet cap and coat of green;
A cruiskeen by his side.
'Twas tick tack tick, his hammer went,
Upon a weeny shoe;
And I laughed to think of a purse of gold:
But the fairy was laughing too.
With tip-toe step and beating heart,
Quite softly I drew nigh:
There was mischief in his merry face;-
A twinkle in his eye.
He hammered and sang with tiny voice,
And drank his mountain dew:
And I laughed to think he was caught at last:-
But the fairy was laughing too.
As quick as thought I seized the elf;
'Your fairy purse!' I cried;
'The purse!' he said – 'tis in her hand –
'That lady at your side!'
I turned to look: the elf was off!
Then what was I to do?
O, I laughed to think what a fool I'd been;
And the fairy was laughing too.
<<<<<<<<<<<<<<<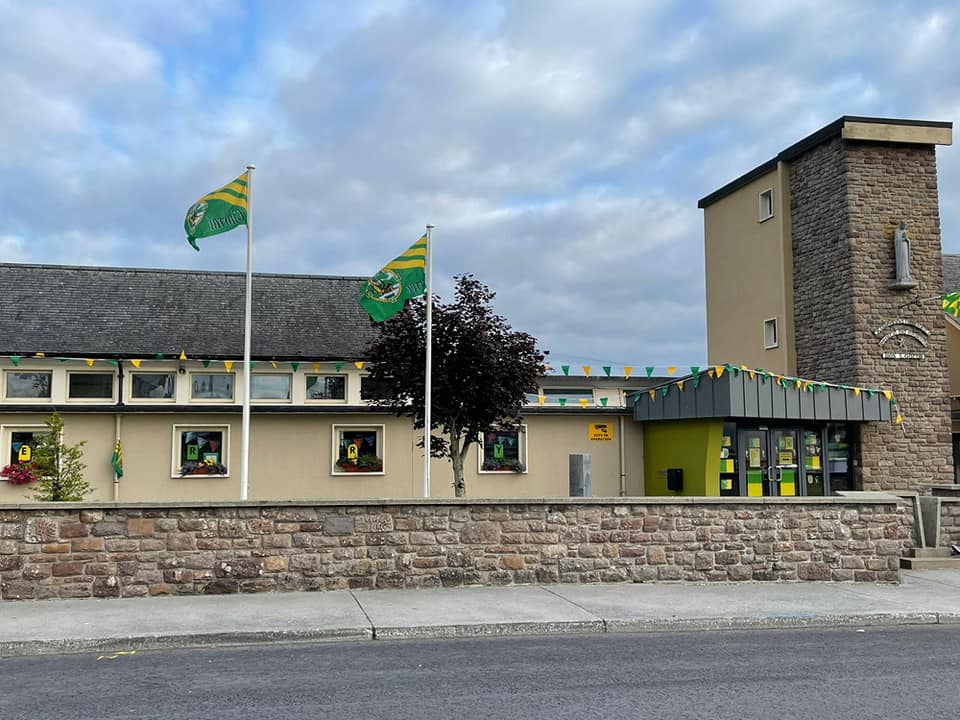 Scoil Realta na Maidine in Summer 2022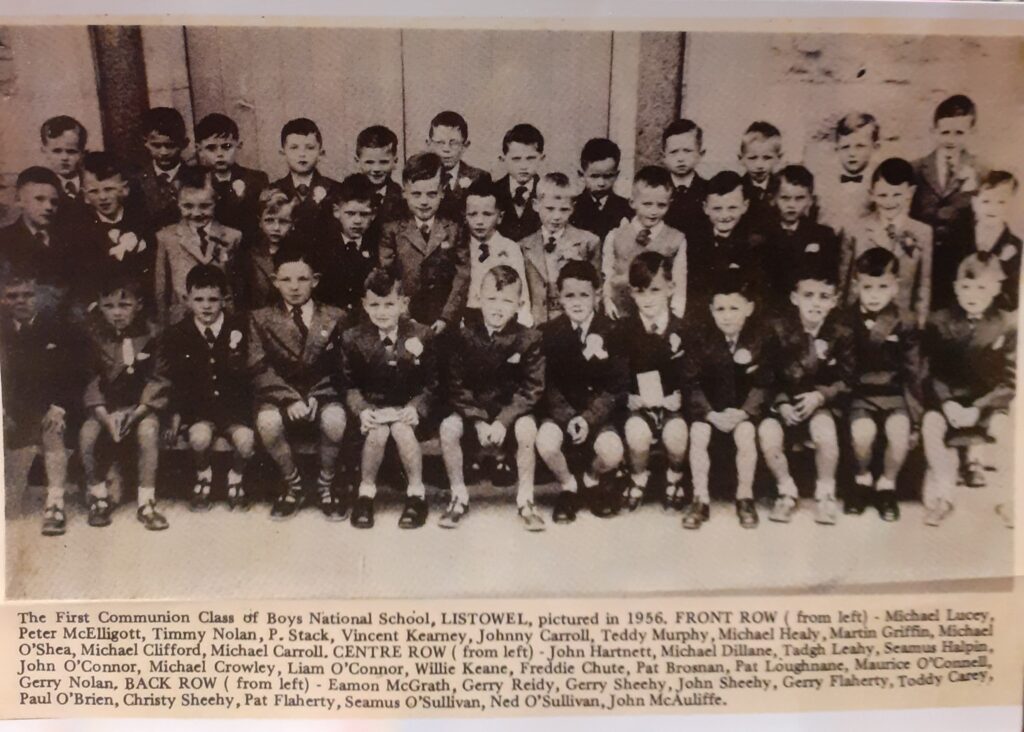 First Communion Class of 1956
<<<<<<<<<<<
A Pig Fair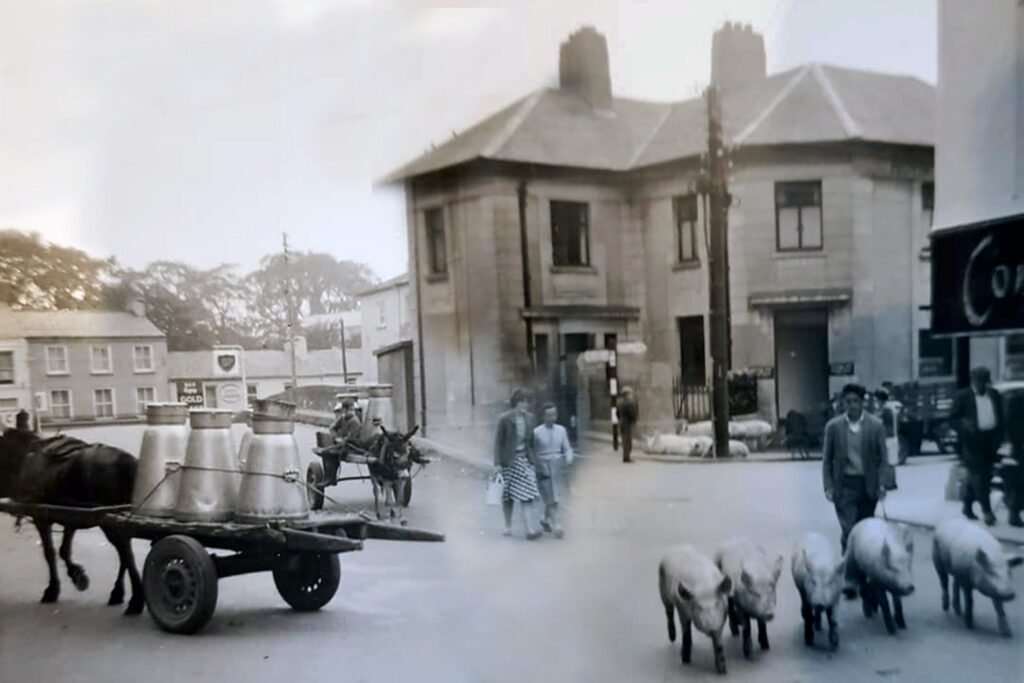 This is Kanturk but it could be any town in rural Ireland in the 1950s. The building is now the AIB bank, recently among the branches earmarked to become cashless.
One seller, standing by the signpost, has obviously reached town early on Pig Market day as he has a prime location. It's early in the morning as farmers are coming and going from the creamery with their milk churns.
Just over the bridge you can see the BP sign. This is Fitzpatricks petrol pumps on O'Brien Street. There were no diesel cars in the 1950s.
<<<<<<<<<<<<