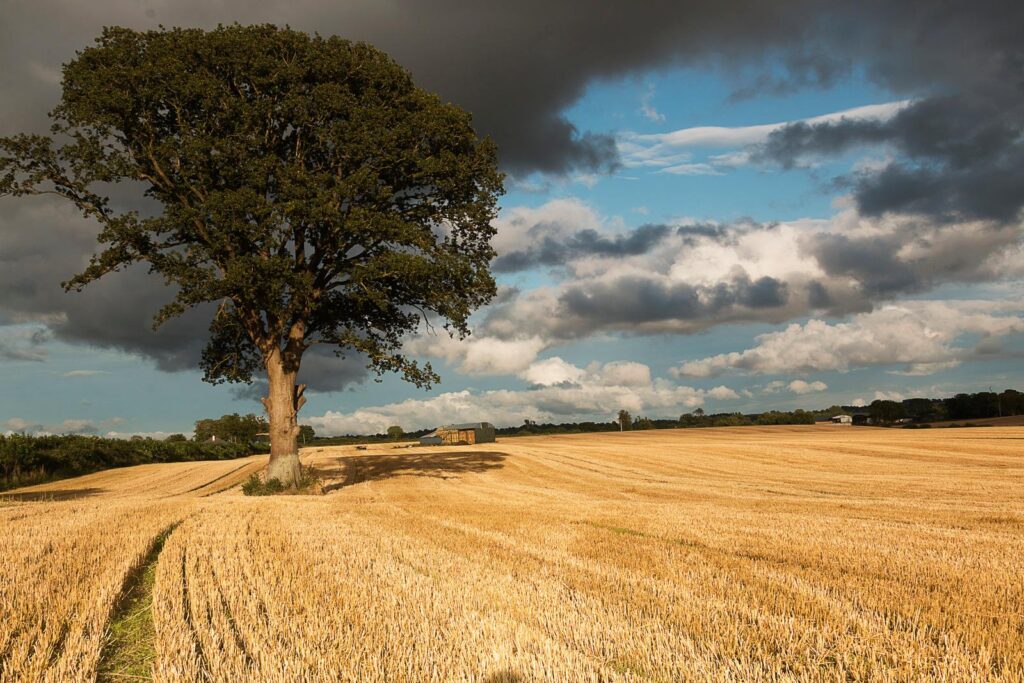 This photo is one of several outstanding images by Mallow Camera Club members which they framed and hung in Kanturk Community Hospital.
<<<<<<<<<<<
Everyday is a Learning Day
Crypto currency, bitcoin, blockchain, NFTs, Discord, DIEM…double dutch to you?
When I was young the only people I heard of who spoke in jargon were doctors. The rest of us spoke roughly the same language. For a while now I've known that young people have a specific lingo which seems to be constantly changing. Now I realise that stockbrokers and people with mega bank accounts have invented a whole new slanguage.
Firstly let me confess that I'm not an expert and I'm only giving you my take on this weird and wonderful aspect of life in 2022.
Discord is a kind of what's app for people who like to chat about these things. Needless to remark, I am not on it.
NFT, non fungible tokens are a concept which is also a currency. They are not real money but they are bought and sold with real money.
NFTs as I understand it are digital artworks that use blockchain to prove ownership. These 'artworks"are not your old masters but more likely cartoon drawings. The thrill of owning them is where the buzz is.
Let me tell you an NFT story. Pixelmon was developed by some smart guys anxious to cash in on this craze. They sold giant eggs for $10,000 a pop. You paid real money but you got NFTs to prove your ownership. When the eggs hatched and your artwork emerged. Not to put too fine a point on it, it was rubbish. The people who had bought these pigs in pokes took to Twitter with their own crude drawings and "I can't believe I paid $10,000 for this ." became a meme.
Then in the most bizarre twist of all, the duped investors started trading the memes for NFTs.
So there it is, funny money, dodgy art and tech all in one package.
Our modern age surely at its most bizarre!
<<<<<<<<<<
Pictures of Humans with Animal Heads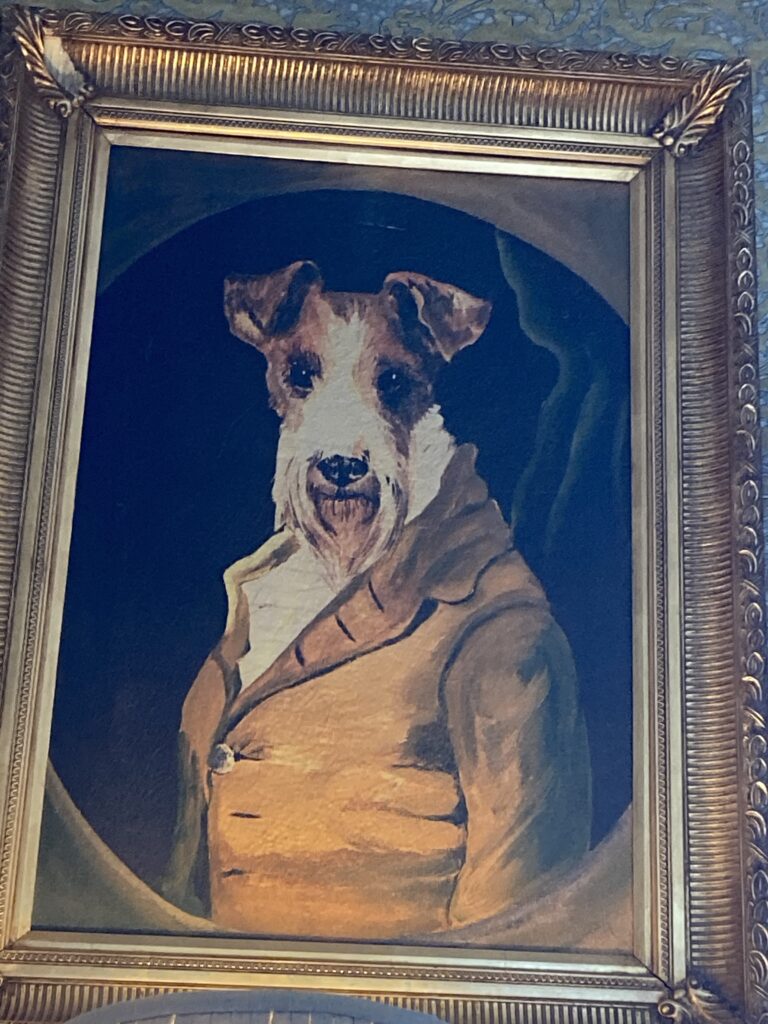 Since I first started to notice these I seem to be seeing them everywhere. They are pictures with a gentleman's body and an animal's head.
Early hunters used to disguise themselves as animals in order to get near their prey. I doubt these pictures have anything to do with that. I have found no one yet who can tell me what this is all about.
The above charmer hangs in Durrow Castle.
<<<<<<<<
My Trip to Dublin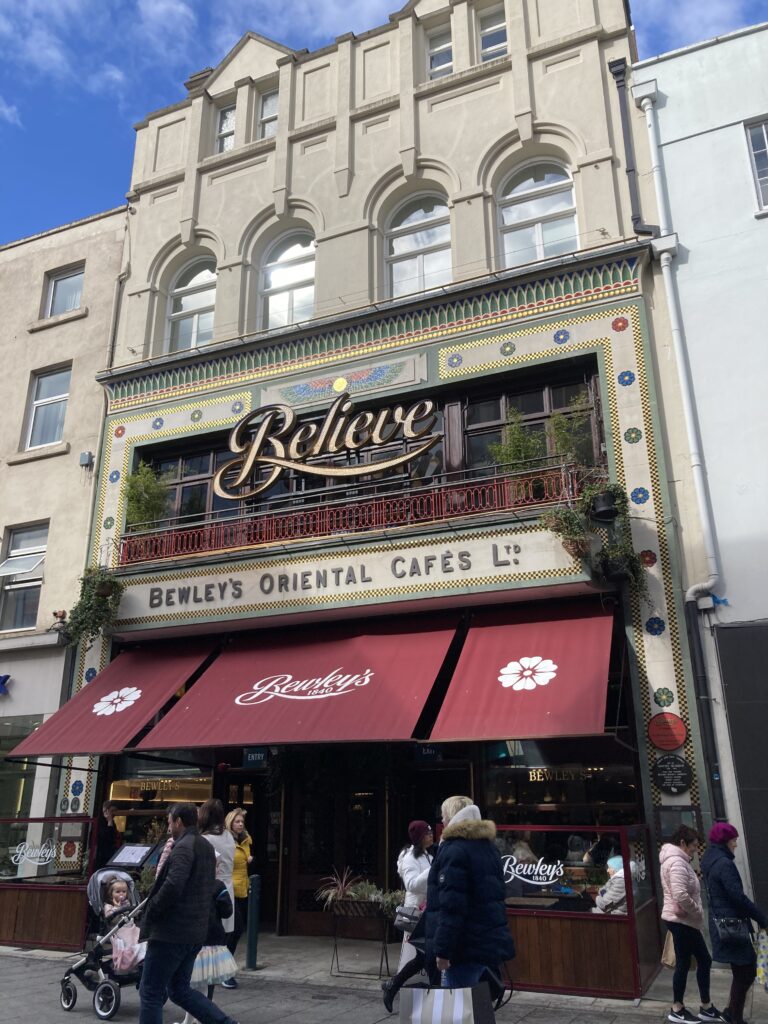 I haven't wandered far since the beginning of the pandemic. My daughters decided to lure me to the big city with the promise of a slap up meal and some theatre.
We didn't go to Bewleys of Grafton Street. I put the picture of Bewleys in as a symbol of Dublin.
Bewleys is at the centre of controversy at the moment over its Harry Clarke windows. When is a window a piece of the building's structure and when is it a piece of art? The courts will have to decide.
We went to a posher place. The clue is in the picture below.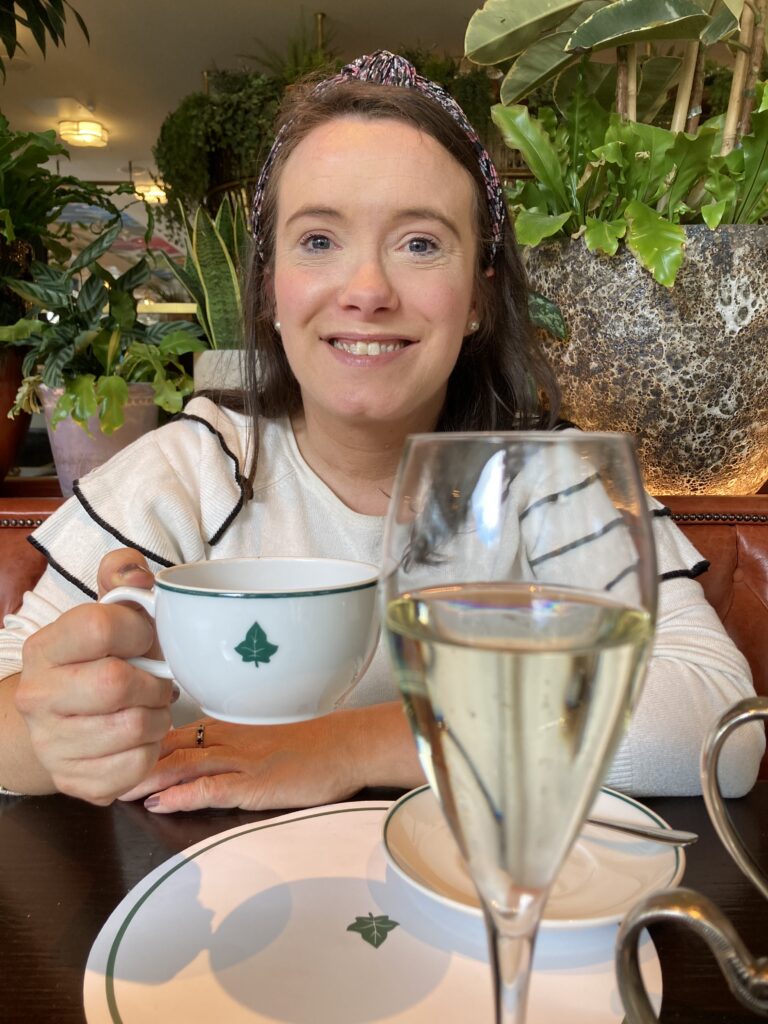 We went to The Ivy. It is a lovely luxurious place. On the day we were there, it seemed to be patronised by posh parties and ladies who lunch.
They take your coat at the door. If you put your bag on the floor, someone picks it up. The teapot is silver and the table linen is linen.
The most important part, the food, was really good. The drink was fine too. The surroundings and the ambiance could convince you you were in London.
<<<<<<<<<<<<<<<
A picture of a Picture in The Advertiser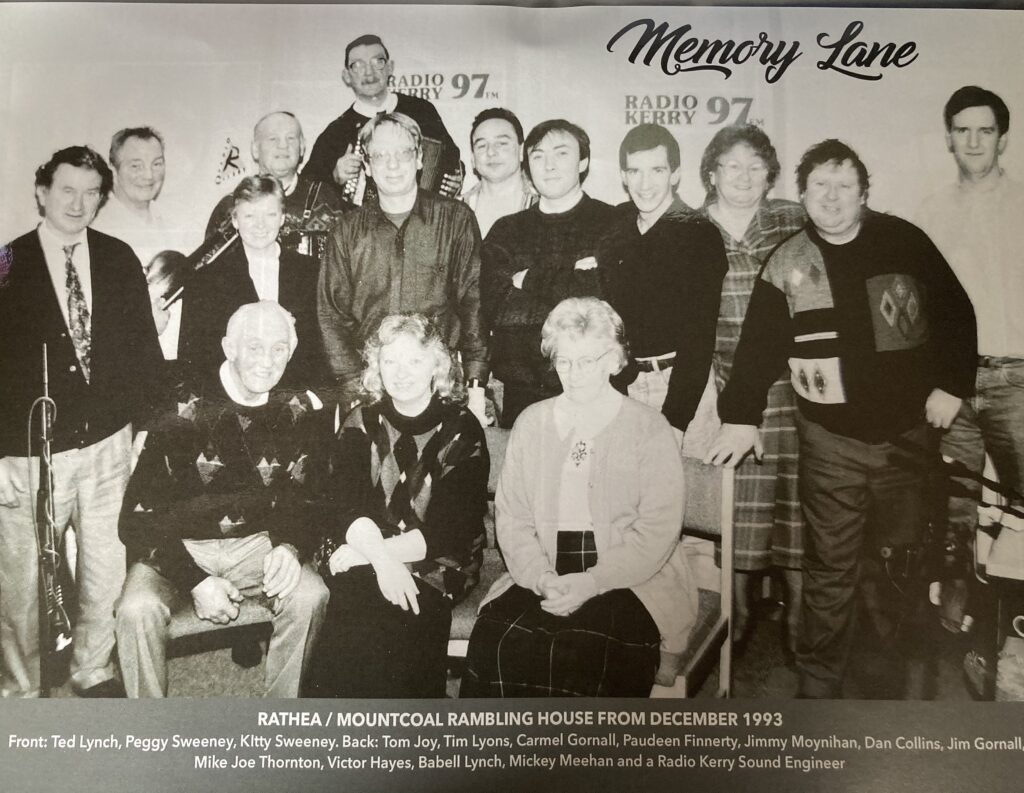 <<<<<<<<<<<