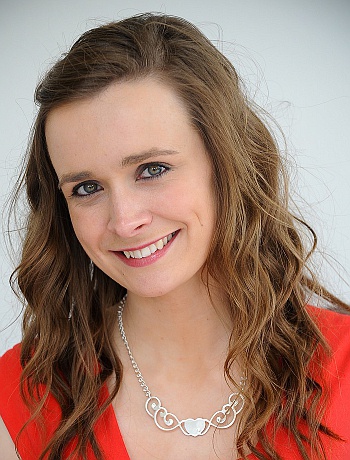 This is Ann Marie Hayes of Listowel who is this year's Kerry Rose. This is the writeup about her on the official Rose website:
"Ann-Marie has just qualified as a doctor after completing a degree in Medicine at Trinity College Dublin, and has secured a place as a medical intern at Adelaide & Meath Hospital in Dublin. The 24-year-old was awarded Most Charitable Student on leaving secondary school for monies she had raised for local charities, and has more recently travelled to Zambia on a Medical Overseas Voluntary Elective where she worked in a hospital for a month. This year she was a Peer Mentor at Trinity for first year medical students, and was very involved with Trinity St Vincent de Paul, where she was secretary to over 3,000 members, and ran the Trinity Club that helps adults with intellectual disabilities. She says she experienced an amazing year which culminated in a trip with Trinity Club members to Áras an Úachtaráin where they met President Mary McAleese. She also helped organise Trinity Med Day in 2010 which resulted in €57,000 raised for local hospitals. Ann-Marie has a particular affection for the Rose of Tralee International Festival as it is where her mother and father met."
>>>>>>
Here is the story behind the song:
The Rose of Tralee
The song was written for a young Tralee girl called Mary
O'Connor. It was written by William
Pembroke Mulchinock.
Mary lived with her four siblings and her parents in a
little thatched cabin in Brogue Lane in Tralee.
Most of the inhabitants of the lane were cobblers, as was Mary's
father. Her mother was a dairymaid.
Mary went to work as a maid for the Mulchinocks, a wealthy
merchant family who had a wool and drapery shop in the town. They lived in a big house and around the time
Mary joined their domestic staff, the father died and his widow was living in
the house with her three sons William Pembroke, Edward and Henry and her
daughter Maria was married and had two small children, Margaret and then. Mary was given the position of children's
maid to Margaret and Anne.
William was a dreamer and a romantic fell in love with the
beautiful Mary. This was a totally
unsuitable match. William was the son of
a rich merchant and Mary the daughter of a poor cobbler. William was a member of the established
church and Mary was a poor Catholic.
Nevertheless William proposed to Mary.
She told him that she would give him her answer the following day when
she would meet him at the Daniel O Connell rally in the town.
A fracas took place at best rally and a man was killed. William was falsely accused. He fled the country for fear of being
arrested, promising Mary that he would return and marry her. He went to India and became a war
correspondent there. Why he was in
India, the great famine was taking place in Ireland. When William eventually returned to Tralee a
large funeral was taking place in the town.
To his horror he discovered that it was Mary who had died. Williams heart was broken. Even though all he married a girl from
Ballinasloe, and They had two children,
he never forgot his first love. He separated from his wife and returned to
Tralee where he died in 1864 at the age of 44.
His dying wish was that he be buried alongside Mary O'Connor. His wish was granted. Before he died he wrote his tribute to his
beloved Mary. The following is a verse
that is not often sung;
In the far fields of
India, mid war's dreadful thunders,
Her voice was a solace and comfort to me,
But the chill hand and death has now rent us asunder,
I'm lonely tonight for the Rose of Tralee.
<<<<<
A few blasts from the past;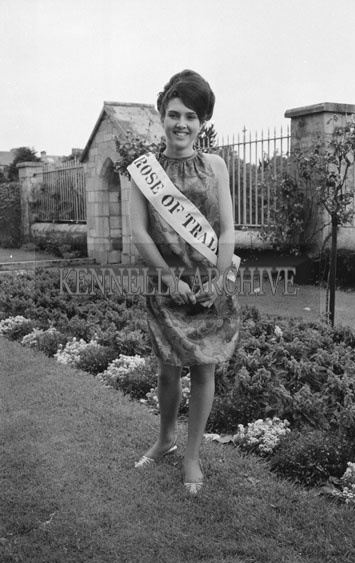 Anne Foley, Rose of Tralee 1967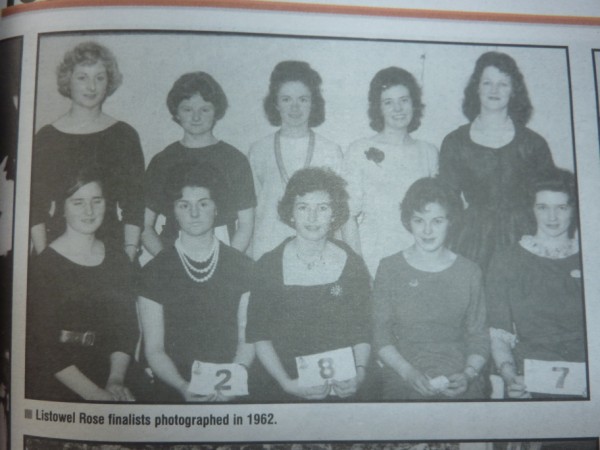 Listowel Rose Finalists 1962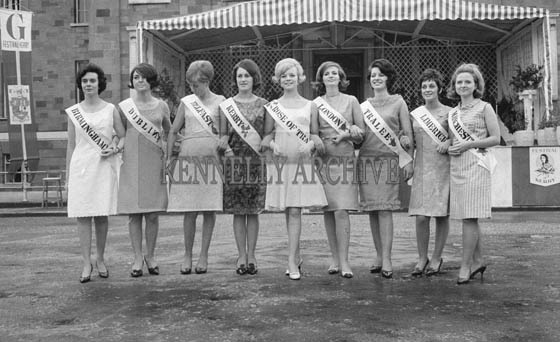 Some Roses 1966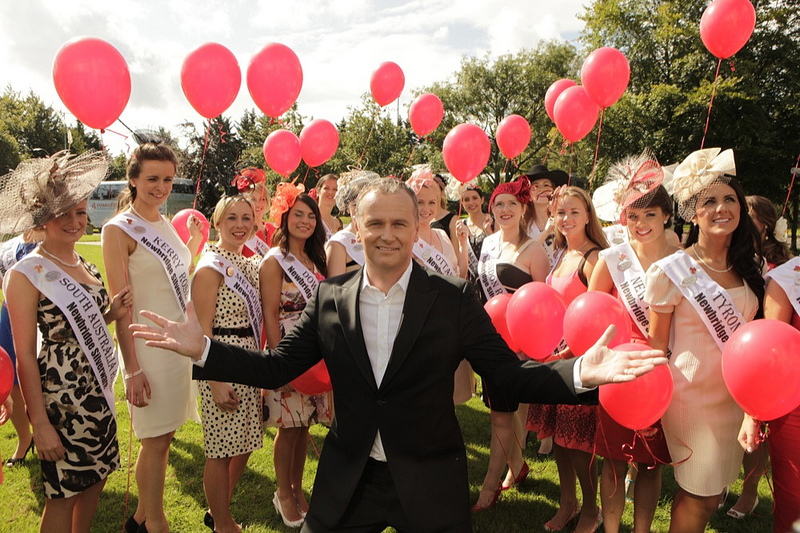 Daithi OSé with some 2012 Roses on Wednesday last.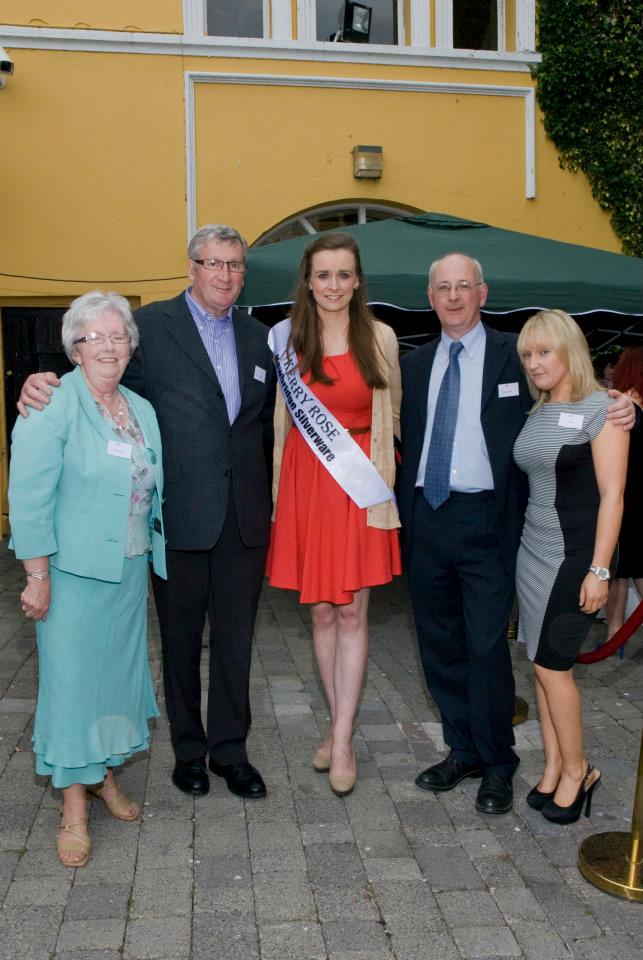 This photo was taken on the opening night of this year's Writers Week. Ann Marie and some local well wishers.
>>>>>>>
Yesterday in Lidl carpark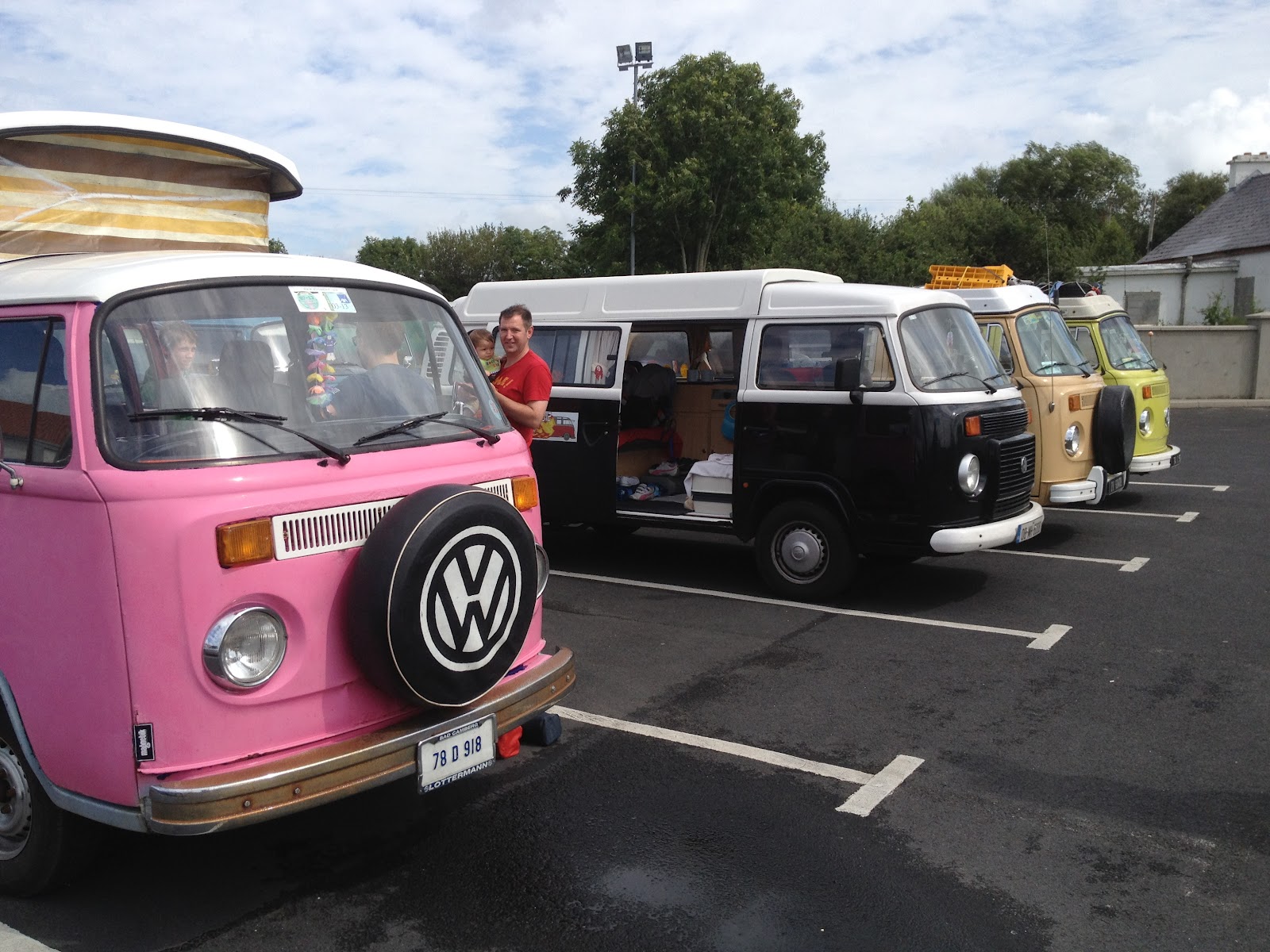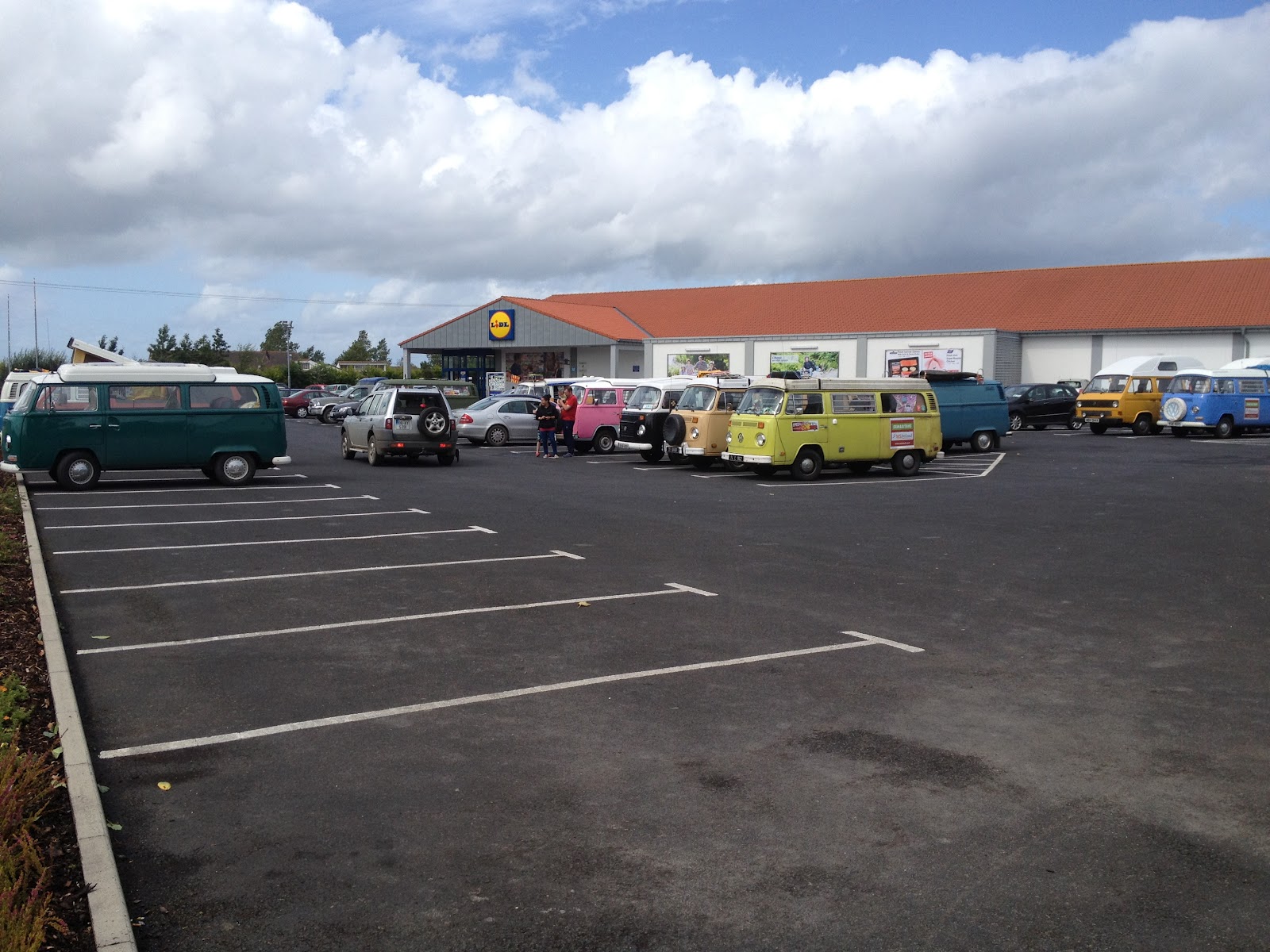 Everywhere you looked, colourful Volkswagon camper vans!


>>>>
Yesterday was Ladies Day at The Dublin horseshow. Here are some of the hats: