We had some really bad weather at the weekend. Here is John Curtin's photo of The River Feale.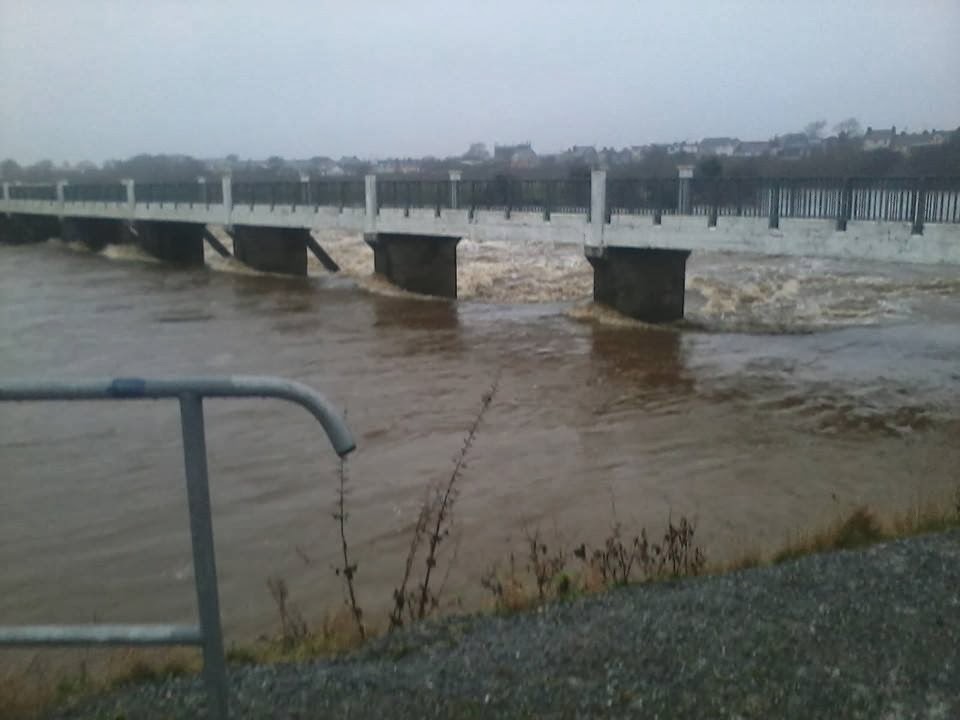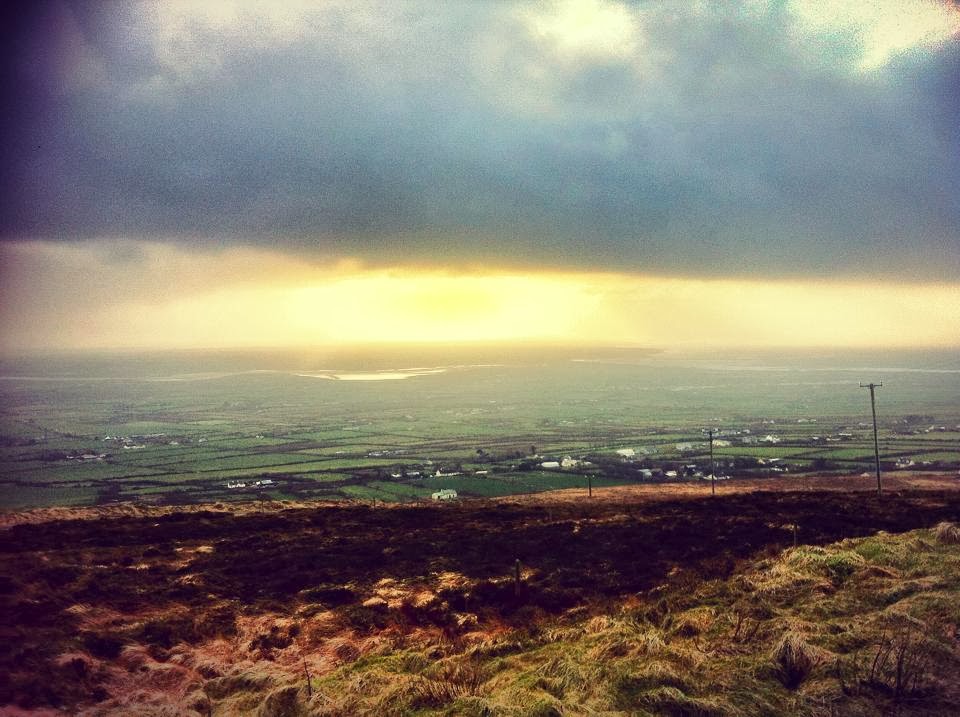 Mike Enright took this atmospheric photo of storm clouds gathering over the Cashen.
<<<<<<<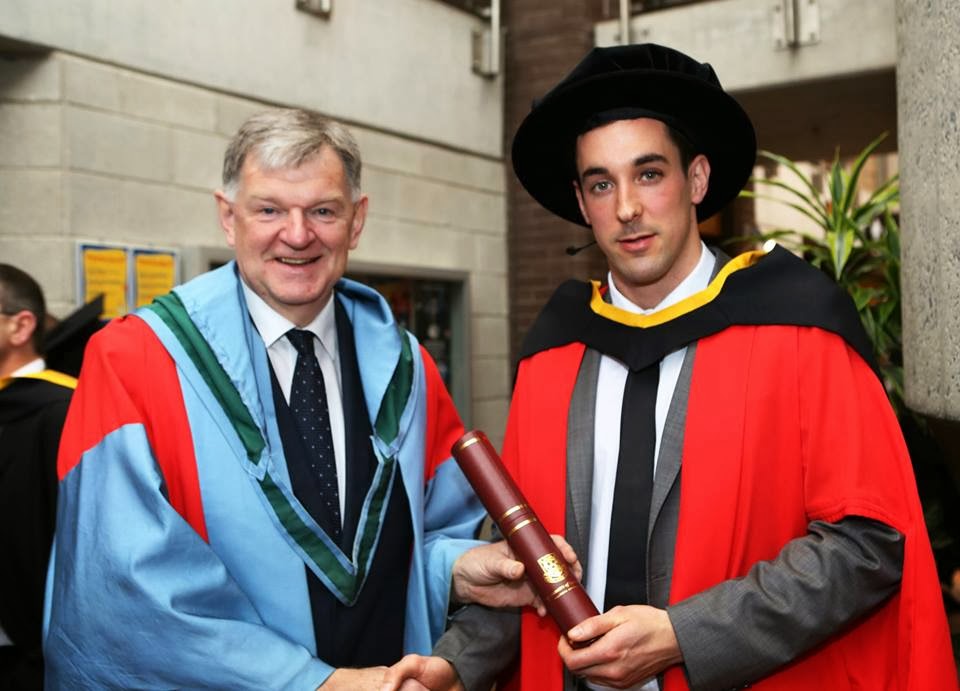 UL posted this photo on their Facebook page. It is Dr. Anthony Maher of Duagh receiving his Ph. D.
<<<<<<<<
The Queen's Irish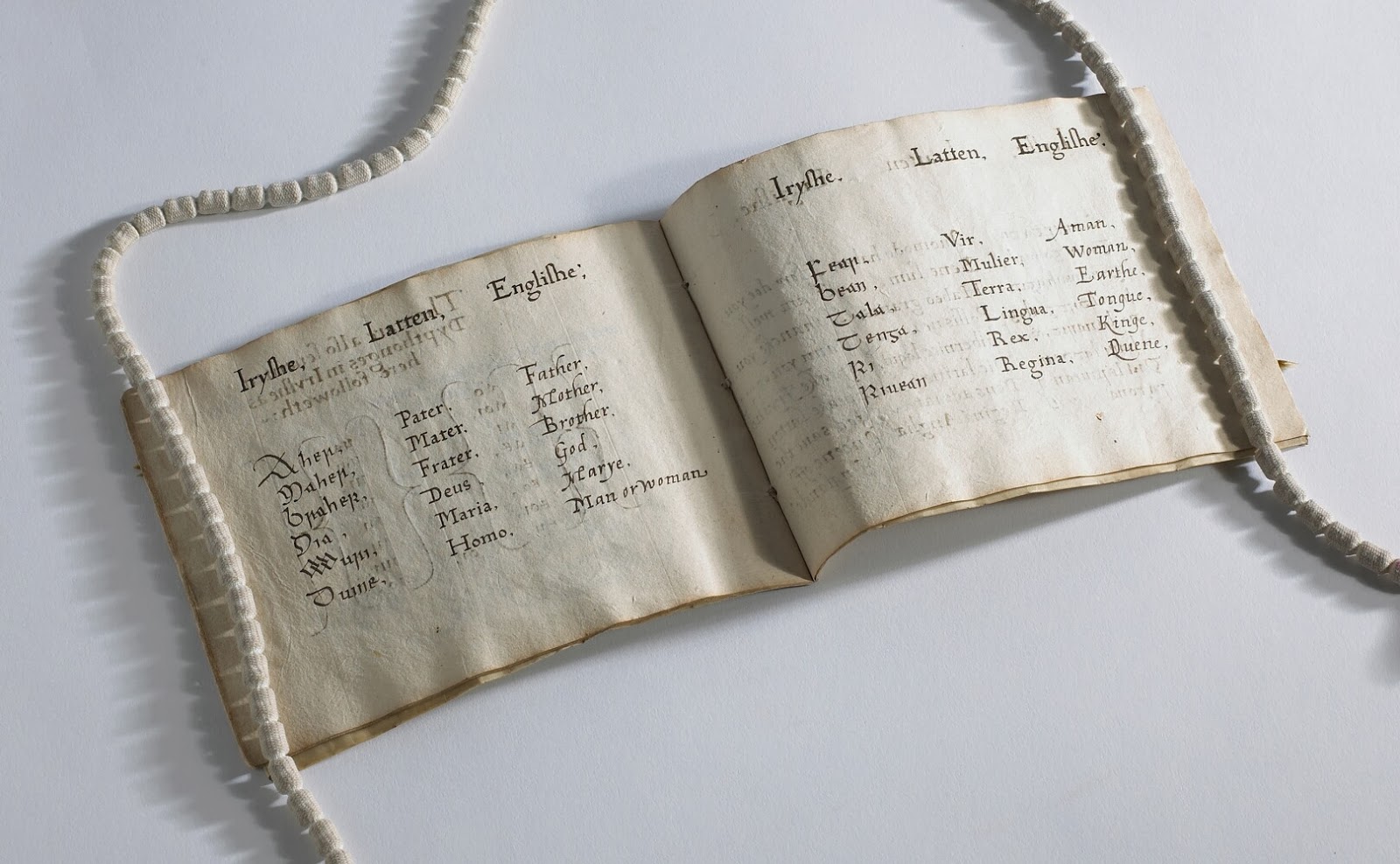 Here is one of the many treasures in Marsh's Library. It is the 16th century Irish primer of Elizabeth 1.
<<<<<<
Paddy Drury epitaph
Liam Enright sent me this one.
"Here lie the bones
of Paddy Drury
owing their size
to Guinness' brewery."
<<<<<<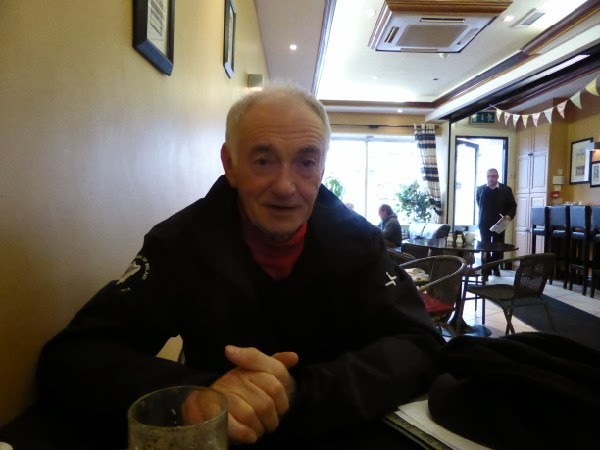 This man is a frequent visitor to Listowel. He is Dick Cotter, grandson of Timothy (Tasty) Cotter who was a local rate collector and carpenter and once ran a shop at Scully's Corner. Dick retains many happy memories of summers spent in Bridge Road with his grandmother and his aunt Cecilia. Dick is a keen family historian and is on a search for his Shanahan connections or for some clue as to why the Cotters came to Kerry and particularly to Listowel in the first place.
<<<<<<<
John Kelliher was in St. John's at the Johnny Carroll Dessie O'Halloran concert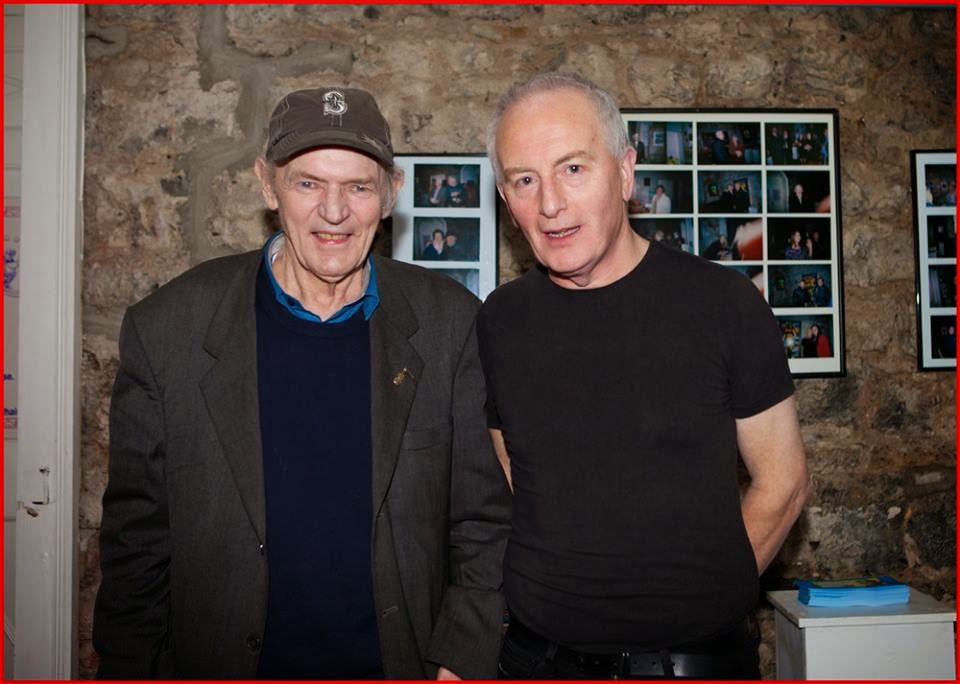 Joe Murphy and Dessie O'Halloran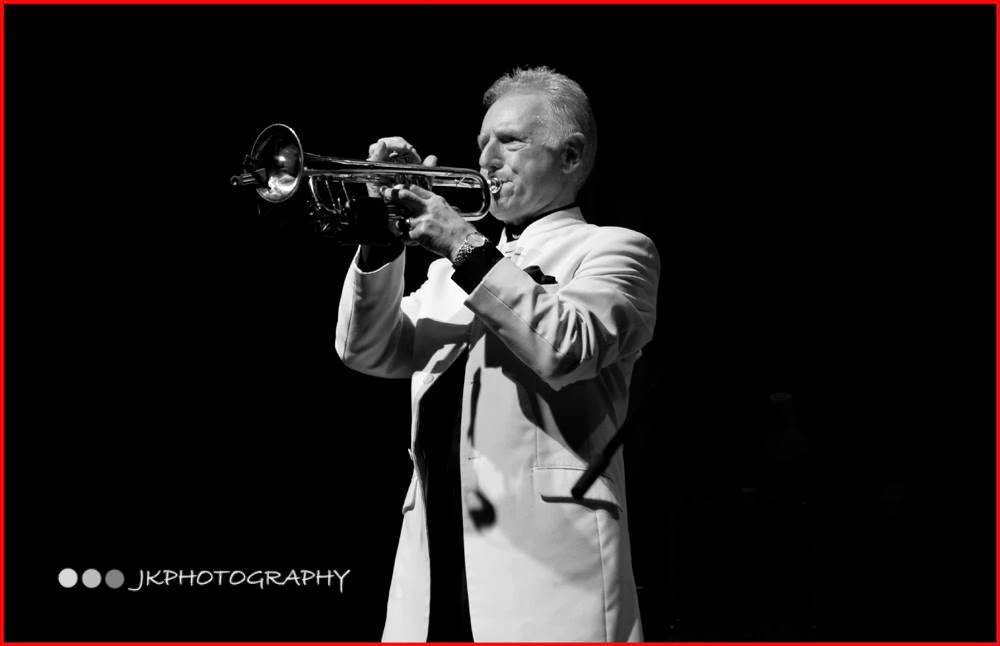 Johnny Carroll
<<<<<<
Apropos our discussion about various kinds of oil lamp, Junior Griffin pointed me to an article in The Kerry Badminton Association's 75 Years centenary book. In an article by the late Paddy Sugrue, President of Kerry Badminton association in 1982/83, Paddy gives an account of the setting up of his local club, Drangan in Co. Tipperary.
"We didn't have electricity in the village then and four Tilly lamps gave us sufficient light to play. Later we added two more lamps. Such was the foundation of Drangan badminton club in Co. Tipperary. What loyal and enthusiastic members we had in those days. After a few months we decided to enter for The Brady Cup in Clonmel. We were drawn against Collins' Hall A team. They were minus 8 and we were plus 8. Innocents abroad…we didn't win a game.
<<<<<<<<<