<<<<<<<<<<<
Outdoor Living in Summer 2021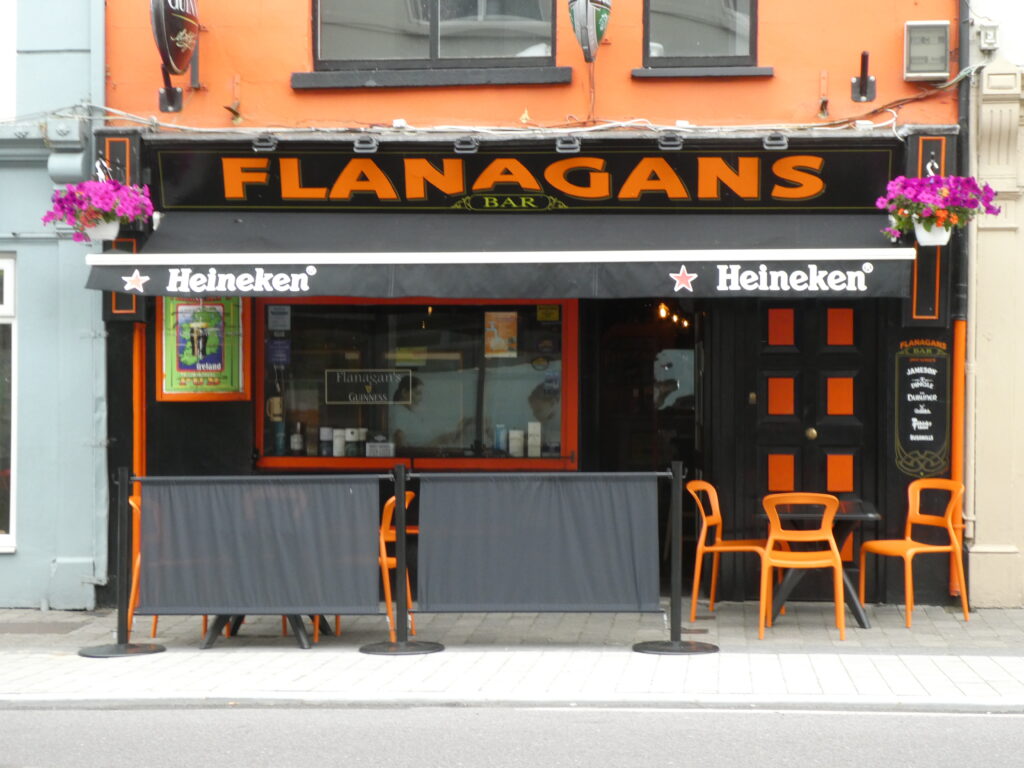 Flanagans of Church Street with a well co ordinated outdoor on the pavement seating area.
<<<<<<<<<<
Some Premises getting an upgrade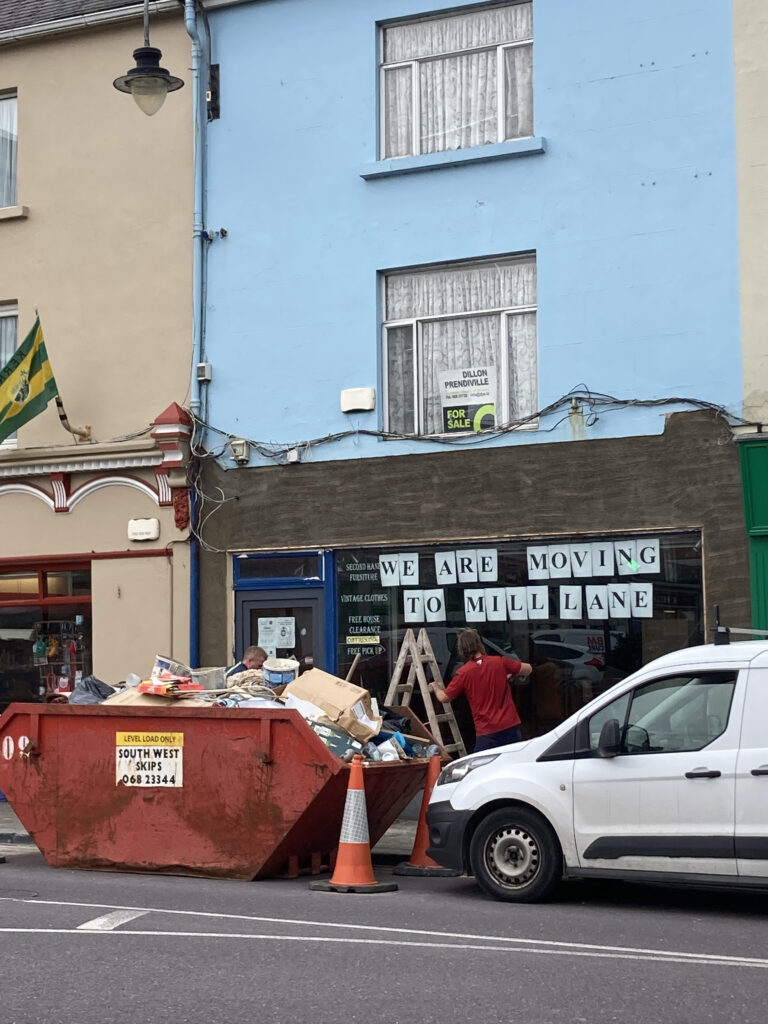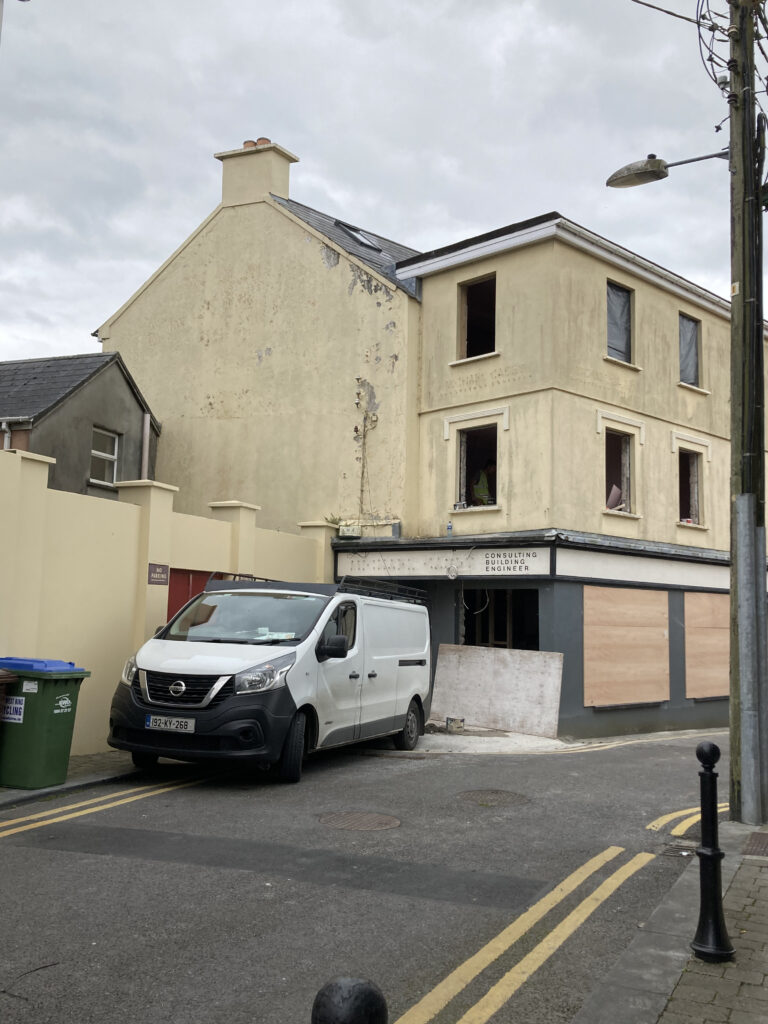 <<<<<<<<<<<<
Knitting is having a Moment
An English newspaper caption writer came up with the best one for this. Olympics 2020 when Tom Daley came out…as a knitter.
He may have won a gold medal for diving but he has won even more plaudits for his knitting. While waiting between dives, Daley chilled out by knitting himself a cardigan.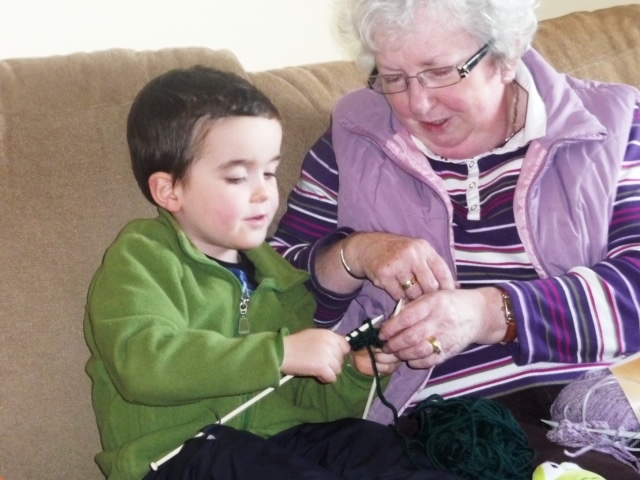 We were ahead of the curve in our family. Here I am eleven years ago teaching Killian, aged 4, to knit.
<<<<<<<<<<
A Laugh
There once was a man of Bengal
Who was asked to a fancy dress ball;
He murmured "I'll risk it-
And go as a biscuit."
But a dog ate him up in the hall.
Anon
<<<<<<<<<<<<<
Update on the Mural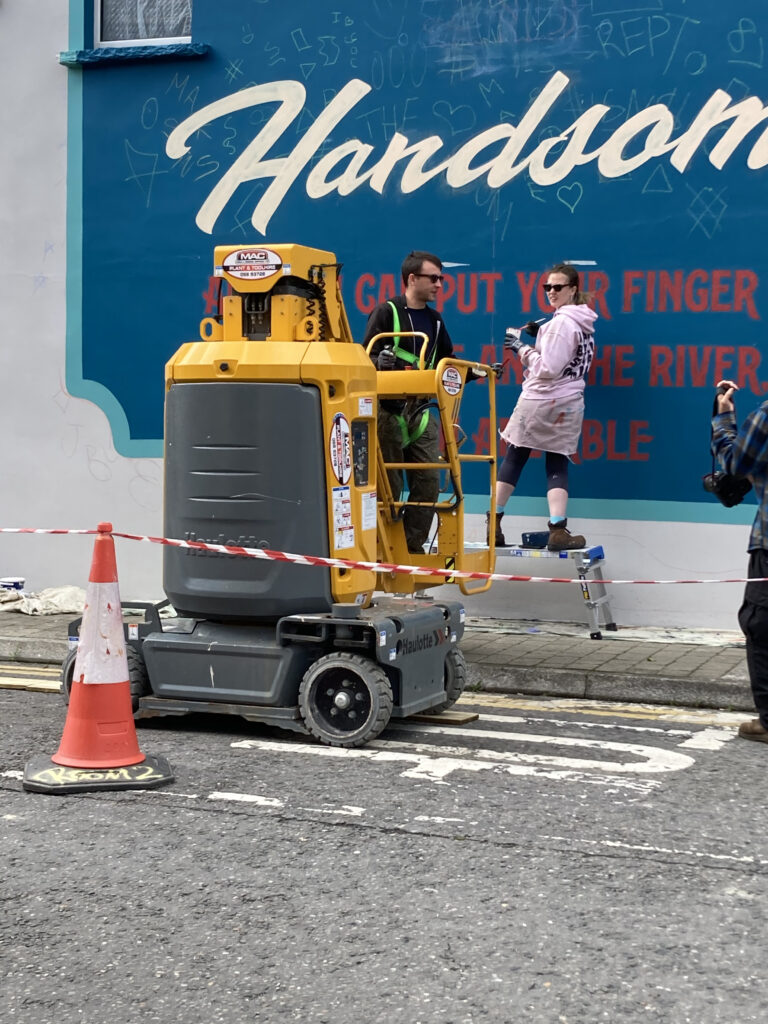 The latest mural in the Listowel Characters project is on Mill Lane. The quotation is from Maurice Walsh. The final piece of the quotation seems to me to say that Kerry is a small place too.
I returned later yesterday and this is how it looks now.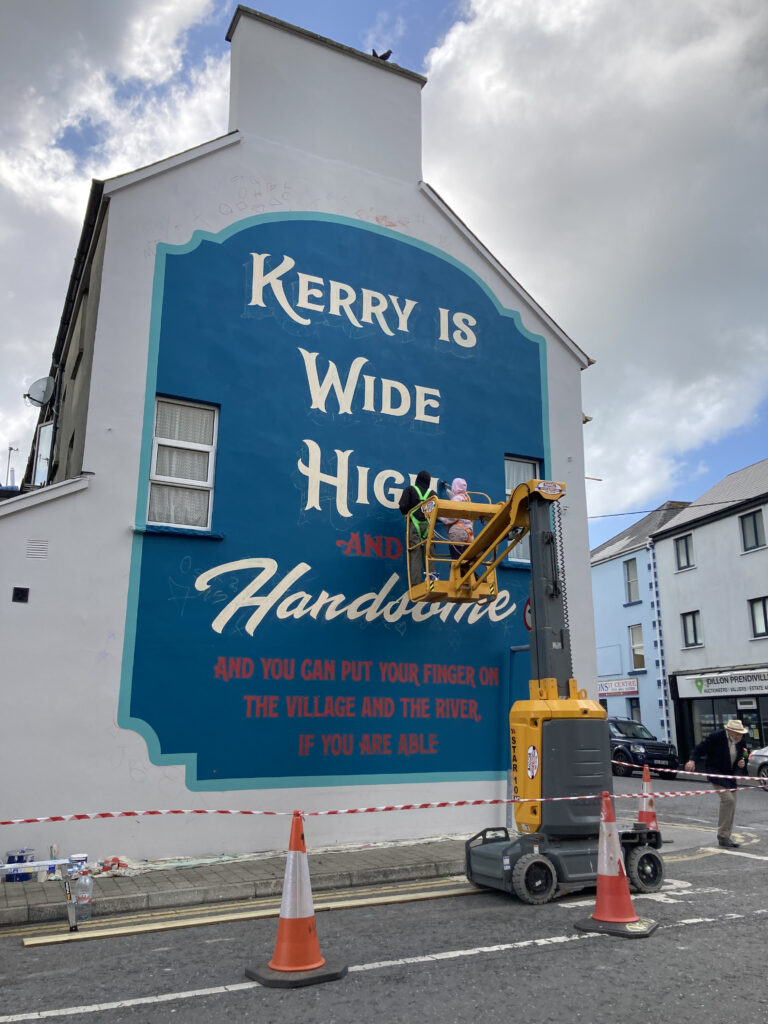 The artists, Mack Signs, were putting the finishing touches to the letters.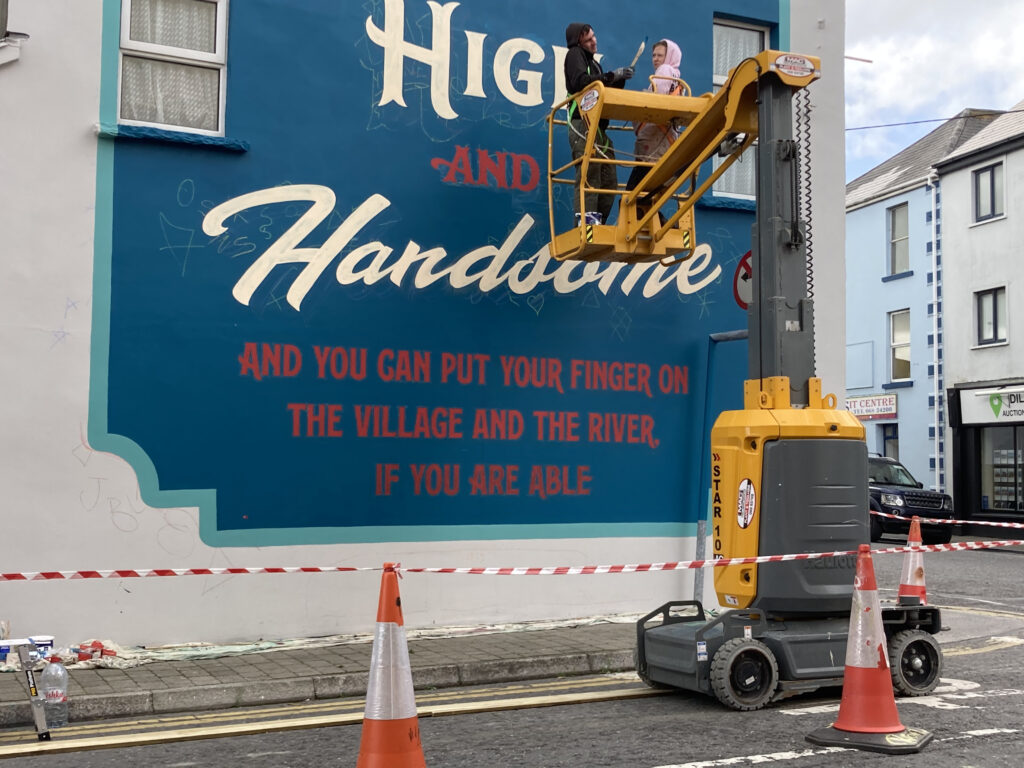 "and you can put your finger on the village and the river, if you are able." I'm still puzzling it out.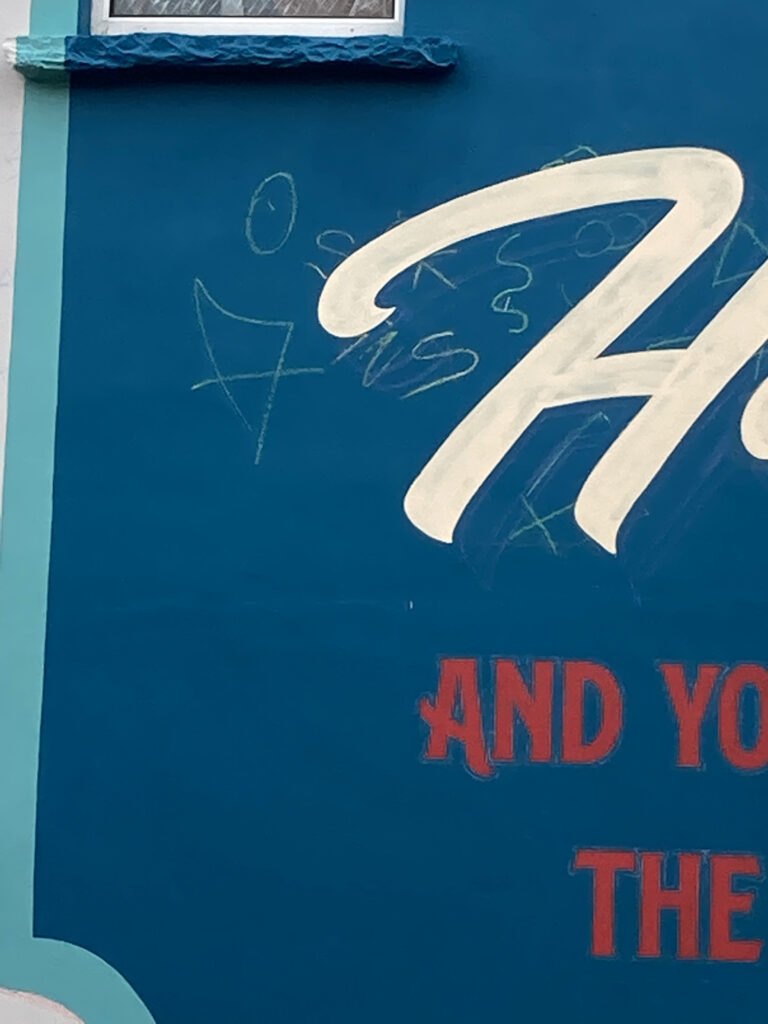 You can see the remains of the doodle grid. That will all be covered up in the end.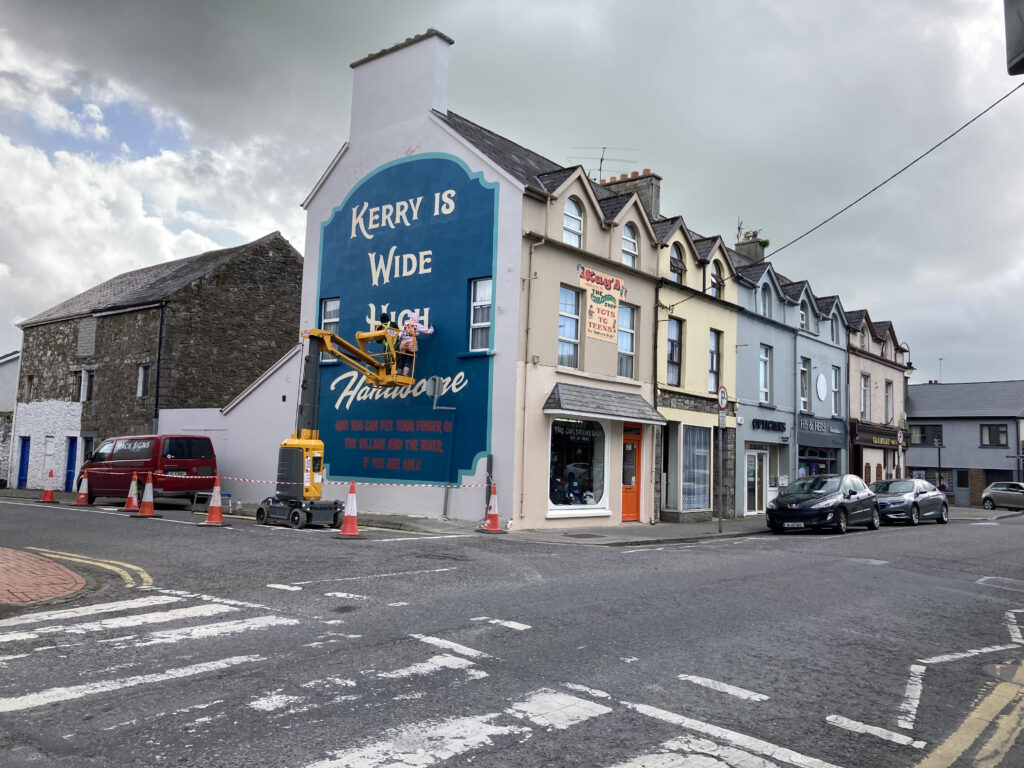 This gives you an idea of the scale of the mural in situ.
<<<<<<<<<<