There are few things more enjoyable in the annual Writers' Week programme than the launch of a book by a local author. This year I missed Mary Kennelly's and Matt Mooney's events but I made John MacAulliffe's in The Seanchaí. It was a really popular event and could have done with a bigger venue. John is much more than a local poet. He is now intentionally recognized .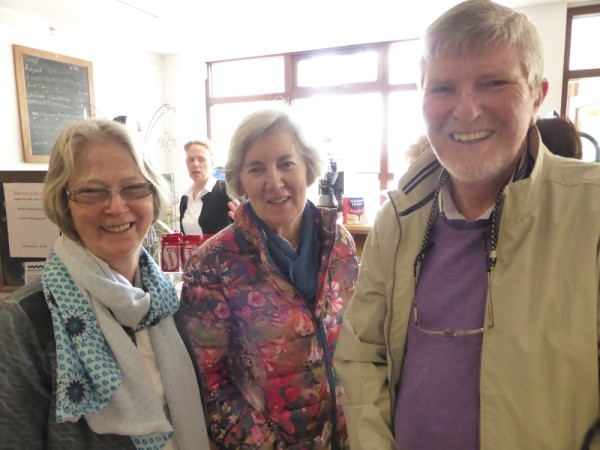 Barney and Anne O'Reilly with Mairead Pierse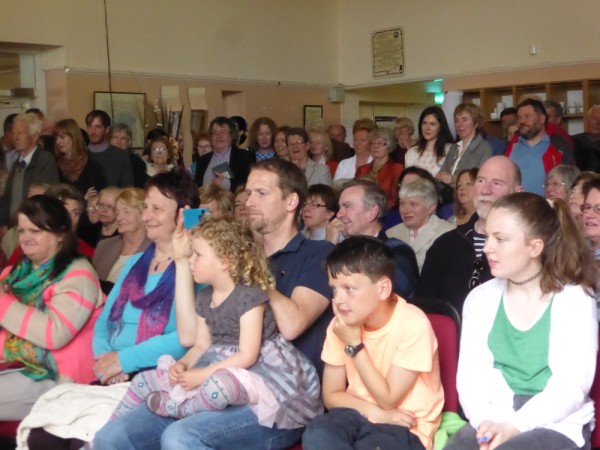 Section of the huge attendance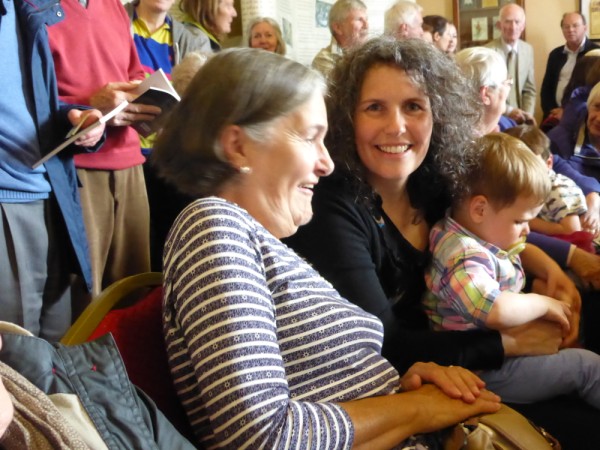 Lucy MacAulliffe with her daughter Catherine and grandson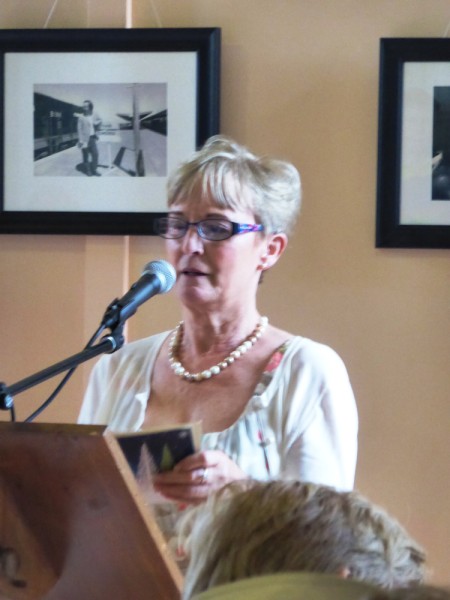 Madeleine O'Sullivan who introduced the launch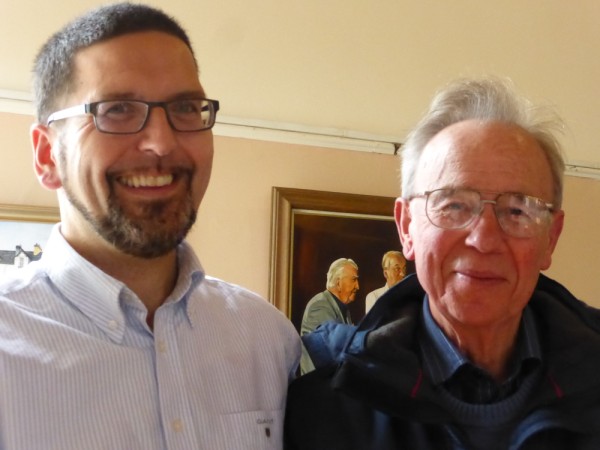 John MacAulliffe with his English teacher from St. Michael's, Pat Given.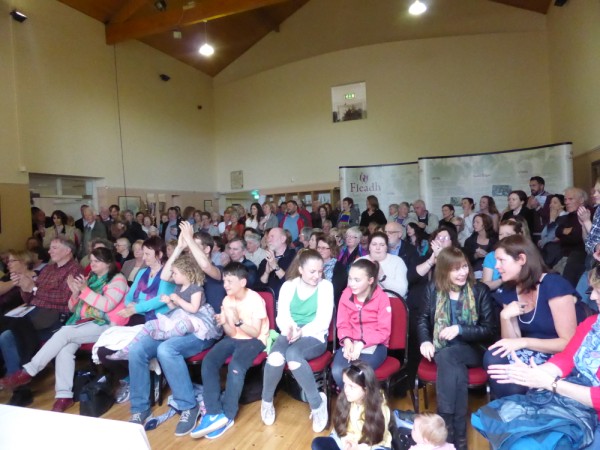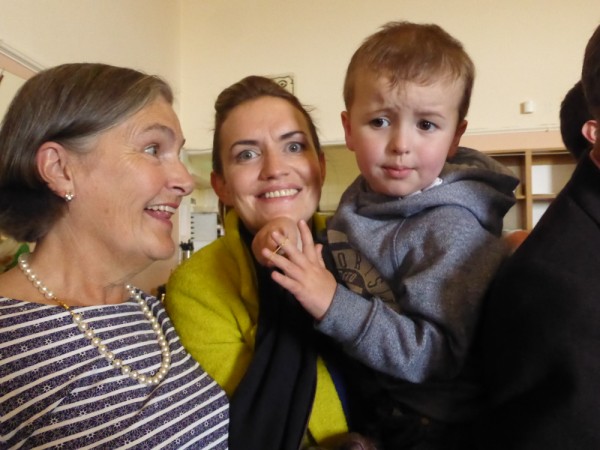 Lucy with John's wife and son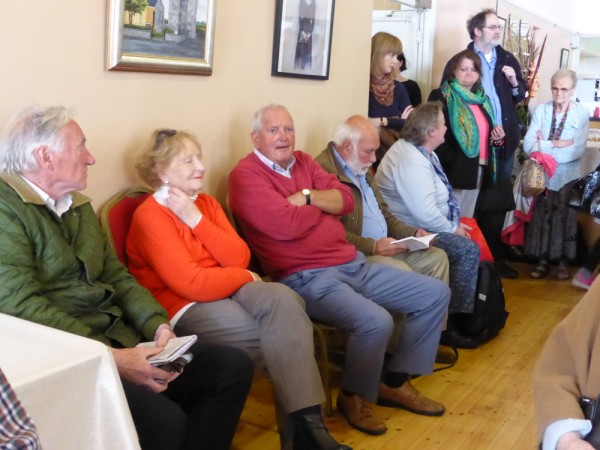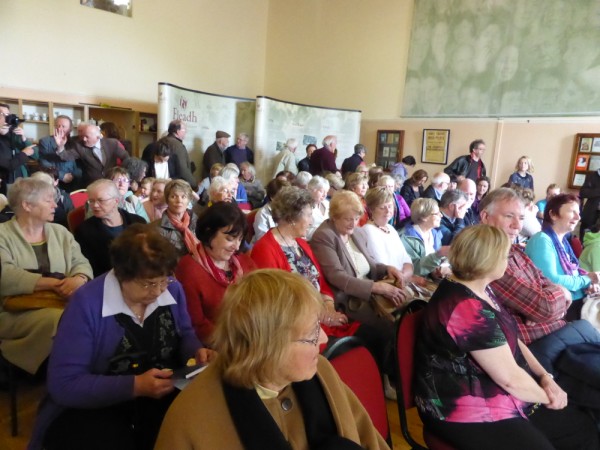 <<<<<<<


Children's Author visits Athea Primary School.
This is Andrew Cope and his wife Louise at The National Children's Literary Festival at Listowel Writers' Week 2015. Andrew writes the very popular Spy Dog and Spy Puppy children's books.
It was my pleasure to be assigned to be his driver for the day. Andrew's job was to visit Athea Primary School and to read from his novels and talk to the children about writing.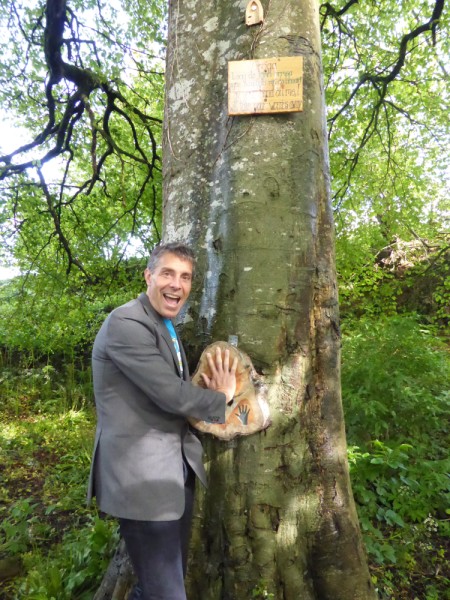 I gave him a quick tour of the village. He was happy to leave his worries behind at the worry tree. Andrew has studied the science of happiness and he is a very popular motivational speaker in his native U.K. He has developed a course called The Art of Being Brilliant. Maybe he will be back with that next year.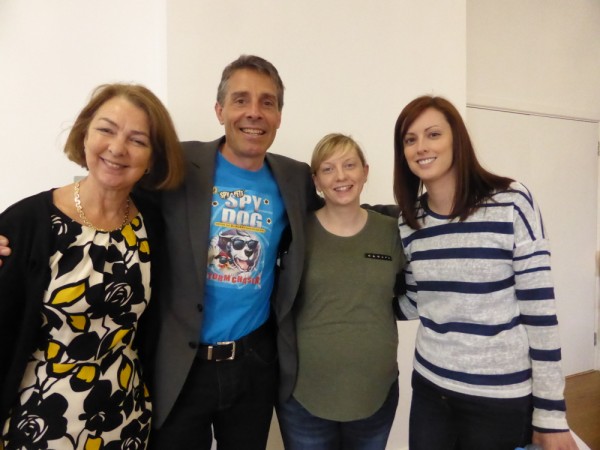 Andrew with the principal and some staff members in Athea.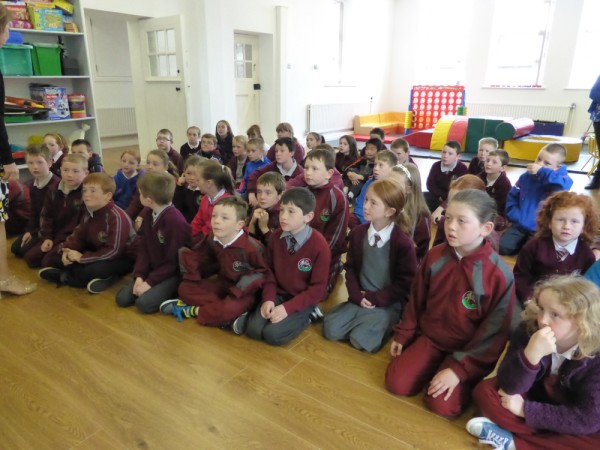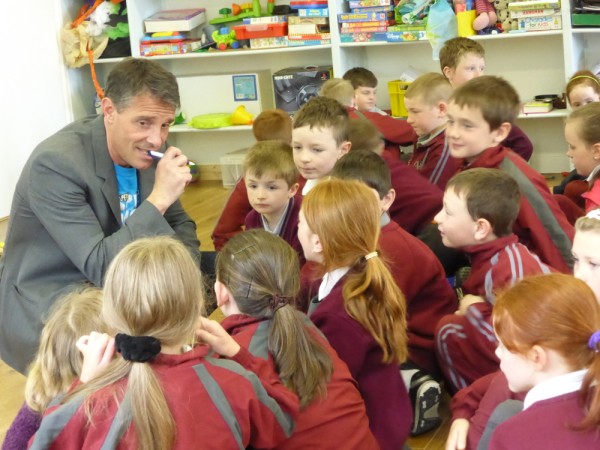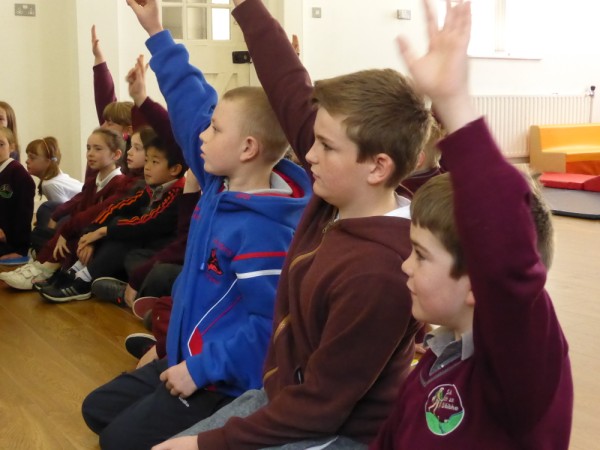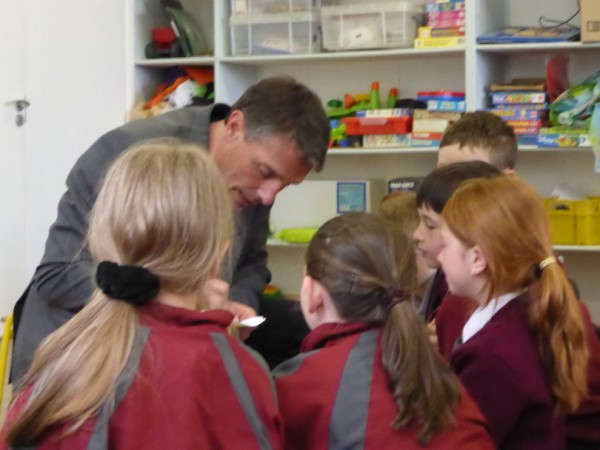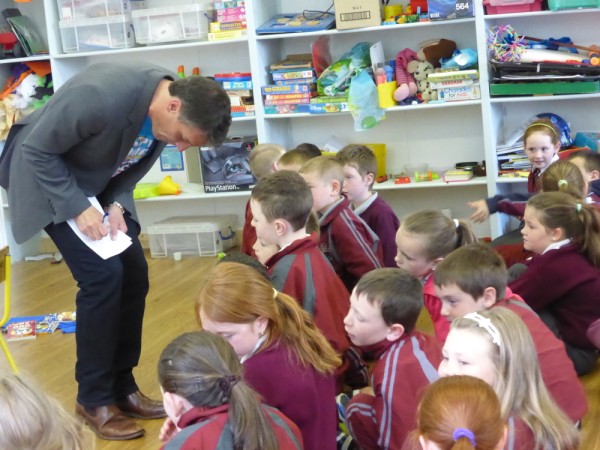 Athea pupils enjoyed Andrew's stories and helped him with ideas for another one.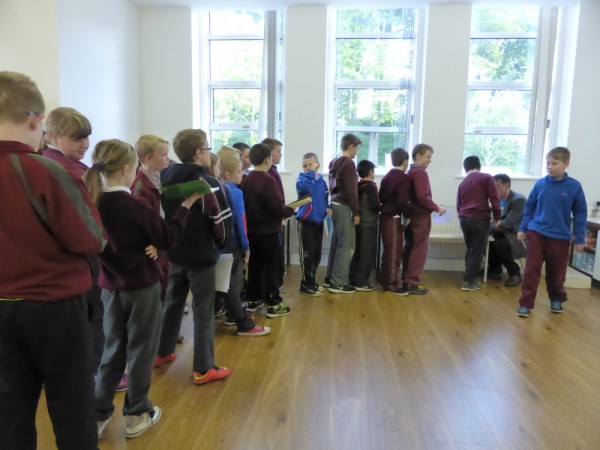 Boys queueing up for Andrew's autograph.
<<<<<<


"Straight I will repair to The Curragh of Kildare"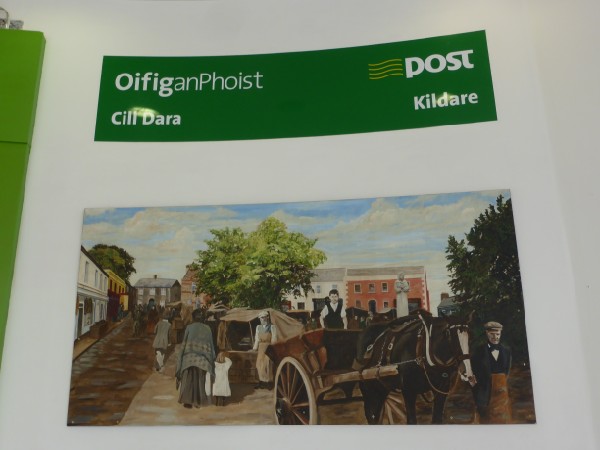 I spent a few days last week with my family in Kildare.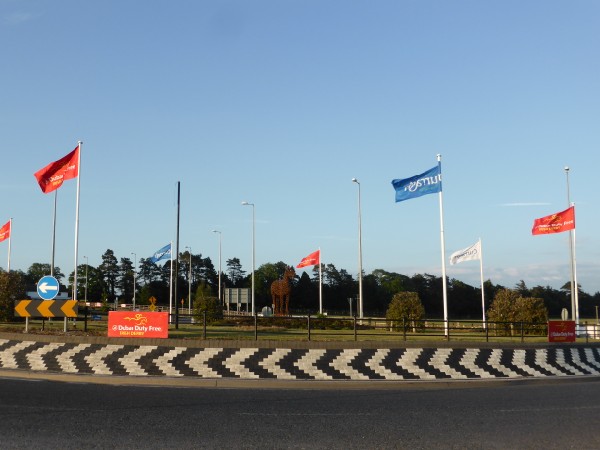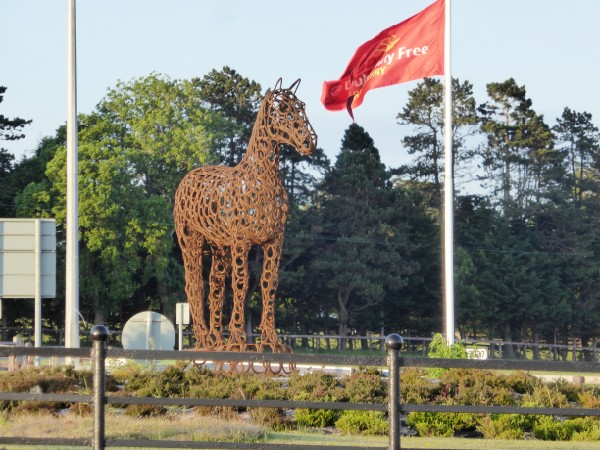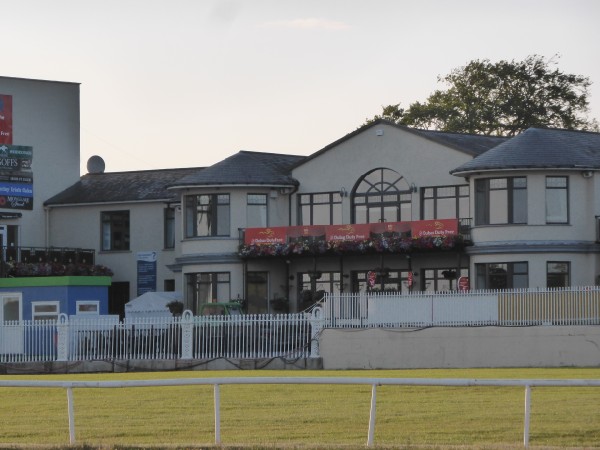 Plans were well under way for the weekend's big event, The Derby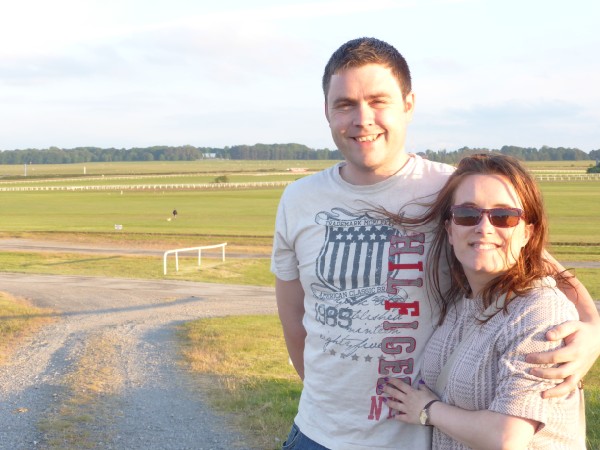 My hosts, Sean McKenna and Clíona Cogan
I'll tell you more about my trip soon.
<<<<<<
Black is the new white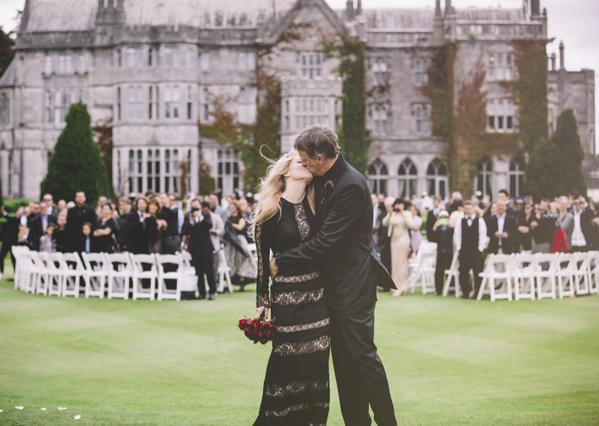 Irish Independent photo of U.S. skateboarding star, Tony Hawk and his bride. They were married recently in Adare Manor.
<<<<<<<
Tomás Ó Sé's Sunday Game Clobber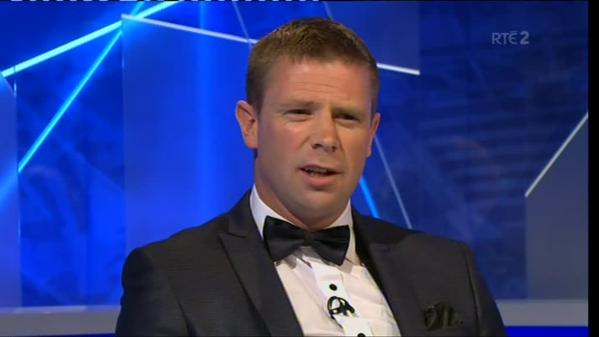 Tomás Ó Sé gave the commentators on Twitter a great night on Sunday when he rocked up in a tux.
Here are a few of the best comments:
Anyone know who Tomás Ó Sé is playing in the snooker?
The name's Ó' Sé; Tomás Ó Sé
Did Tomás get dressed out of Dónal Óg Cusack's locker?
Is Tomás Ó Sé going to his Debs later?
But the best came from a Kerry supporter;
The man has five All Ireland medals. He can wear what he likes.