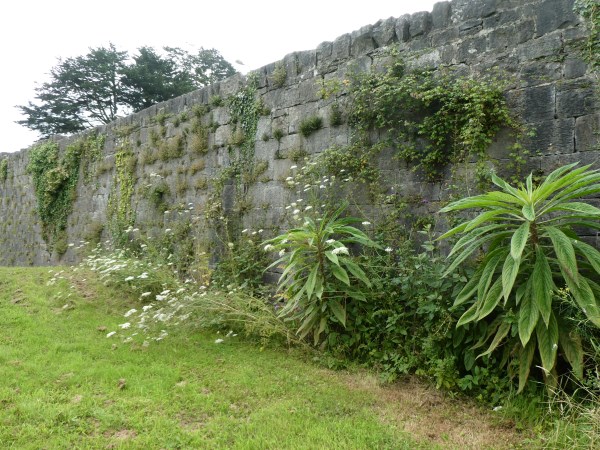 A bee friendly wild flower and herb border in our community garden.
<<<<<<<<<<<<
Tony O'Connor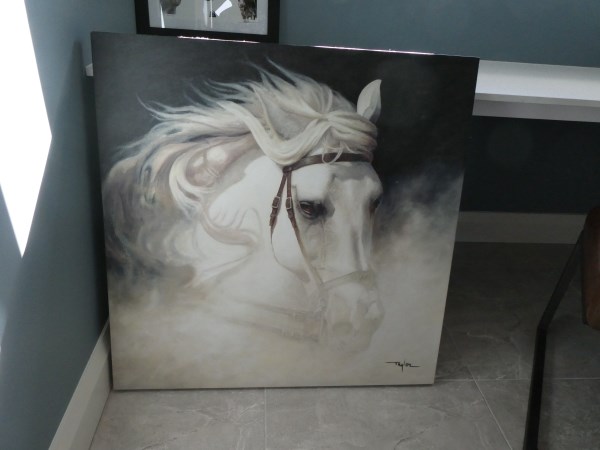 My goddaughter is mad about horses. Her house is adorned with photographs of horses, sculptures of horses and paintings of horses. This recent acquisition is one of my favourites. She hasn't found the perfect place for it yet but I suspect it will hang in her home office. I know she will want to look at it every day. The painting is by Kerry born artist, Tony O'Connor, the best Irish equine artist, bar none.
<<<<<<<<
Reminders of a Country Childhood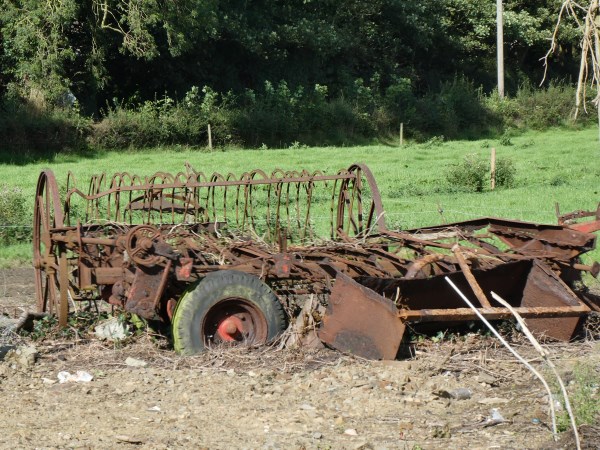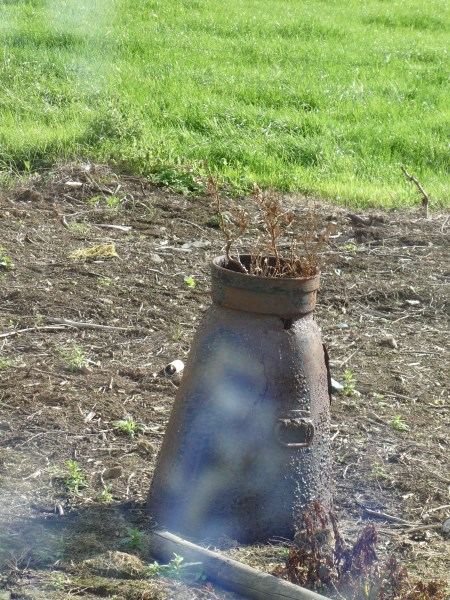 These old farming artefacts remind me of the hard work of farming in my youth in the Ireland of the 1960s.
<<<<<<<<<
Jellyfish in Portmarnock in 2020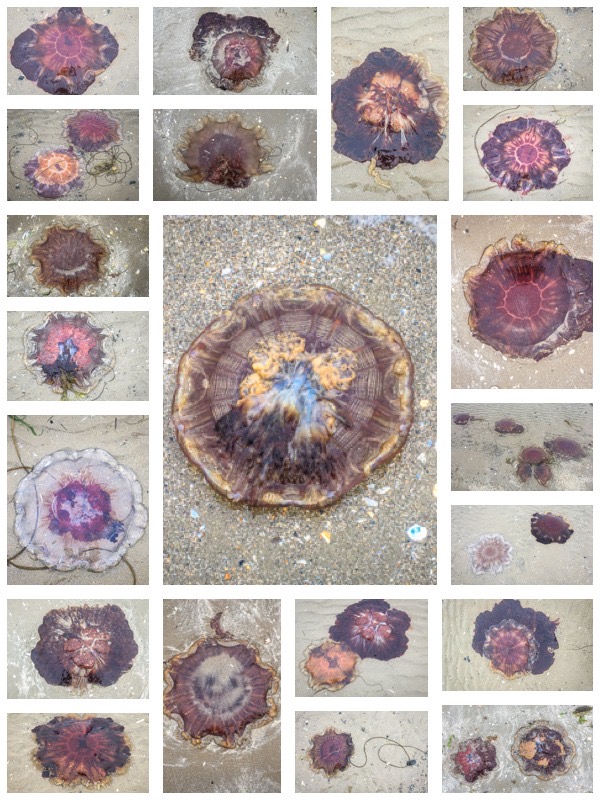 2020 has seen many Irish beaches plagued with jellyfish and weaver fish. Some beaches have had to be closed temporarily. Eamon ÓMurchú took this colourful collection on Portmarnock recently.
<<<<<<<<<<<<
Home is the sailor, home from the sea
And the hunter home from the hill.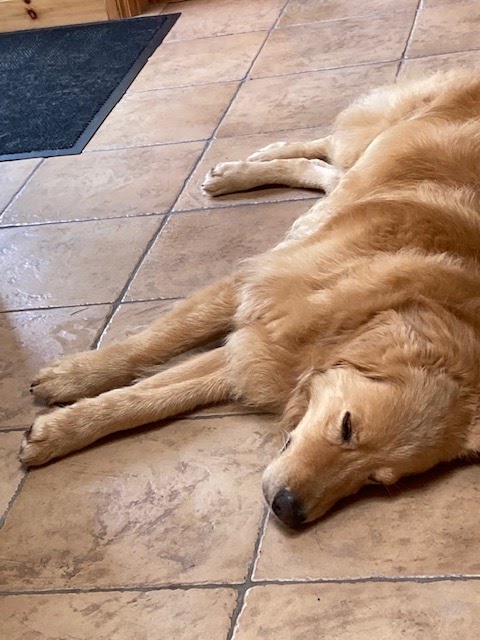 I miss Helios now that he's returned home.
<<<<<<<<<
Photos from Maeve Moloney Koch in South Carolina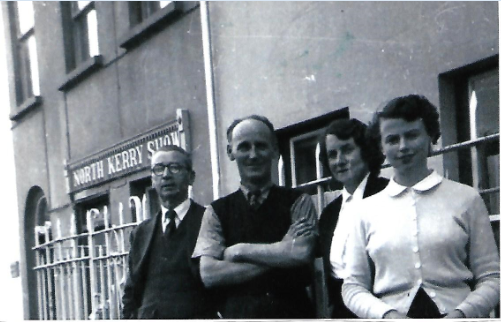 This photo was taken outside Dr. Enright's dental surgery in The Square Listowel. It shows Dr. Enright, his wife and daughter, Chum Moloney who was Maeve's dad. Mr. Moloney worked as a dental technician for Dr. Enright.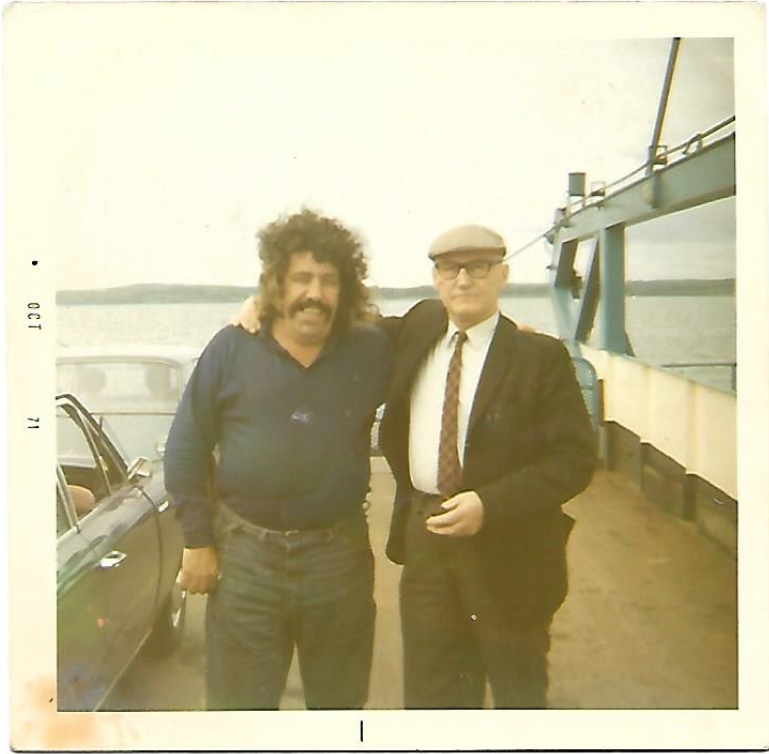 Jimmy (Chum) Moloney and Pecker Dunne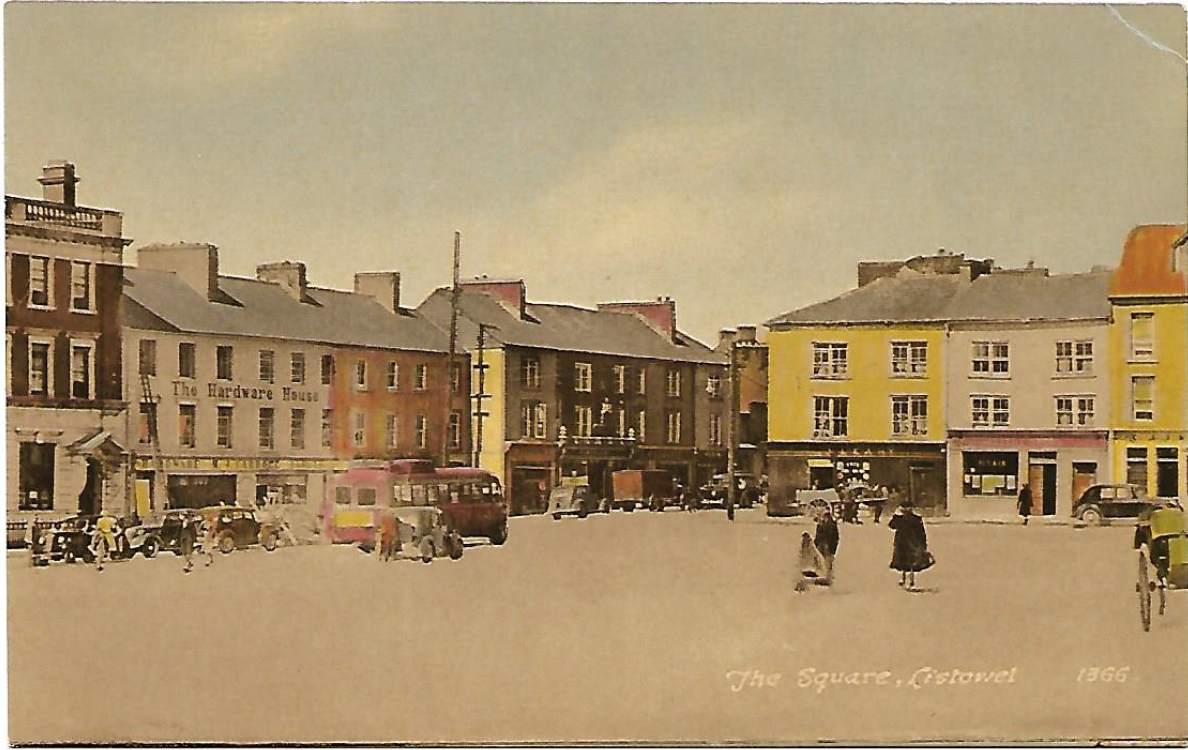 This old postcard, from Maeve Moloney is dated 1966
<<<<<<<<<<
A New York O'Shea, with a Listowel connection
New York NY Irish American Advocate
10 Oct 1942
—————————————————————-
An Irish Veteran of the Indian Wars, John O'Shea, Dies at 90.
The Greenville N.J. News says-
One of Greenville's oldest residents, John O'Shea, veteran of the Indian Wars, died at his home last week. Mr. O'Shea, who was 90-years-old at the, time of his death, served with the Sixth Infantry from 1872 to 1877 and I fought against the Indians in the Western part of the United States, Many of his friends took part in General Custer's memorable last stand at the Little Big Horn in 1876. The deceased is survived by one daughter, Mrs. Ella Moran, a teacher at Henry Snyder High School.
—————————– See paper for more
"Romantic Hidden Kerry" you so kindly sent him your personal copy of the book by special messenger. He never forgot that. My father was the eldest of three sons. His father (Roger O'Shea) attended a hedge school as did his three sons which he afterwards sent to the Monastery School in Killarney. Two of the sons taught school in Kerry for many years. Timothy O'Shea was schoolmaster in Lough Kitlane for many years before his retirement and Roger, the youngest, was schoolmaster in Tullamore, North Kerry. My father was a lifelong student and continued his reading and studying of Gaelic. ——————–
'Mrs.' Ella O'Shea Moran, 213 Wilkinson Ave., Jersey City – Oct. 1st, 1942.
<<<<<<<<<<
Changes at St. Michael's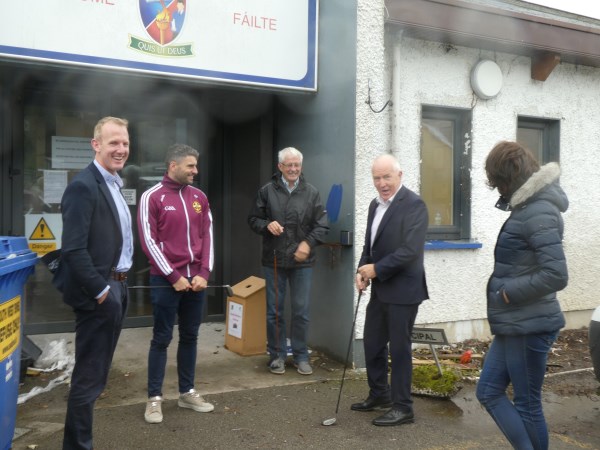 When I visited to take a few photos of the launch of the Golf Classic, St Michael's was in the throes of preparations for the return to school.
On the brand new astro turf pitch are Johnny Mulvihill, Bernard Brogan, Jimmy Deenihan, Tim Allman, Brenda Pierse and Bernard Brogan, Senior.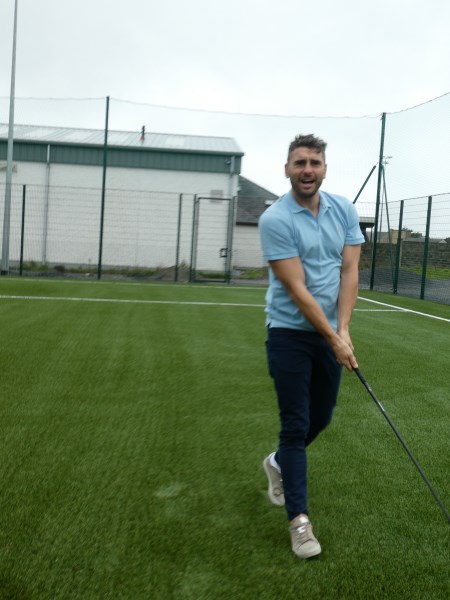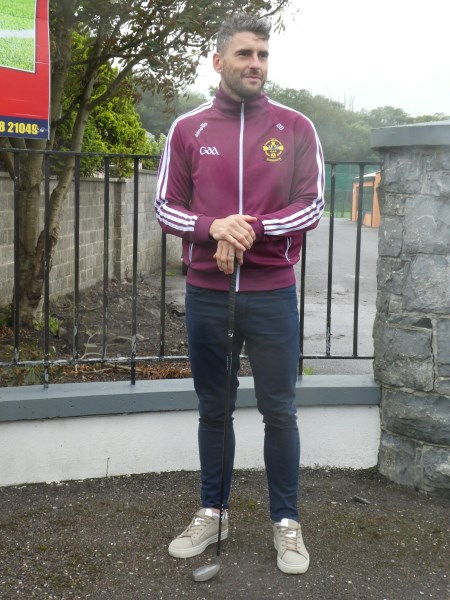 Bernard was getting in a few practice swings before the competition on October 23 in Ballybunion.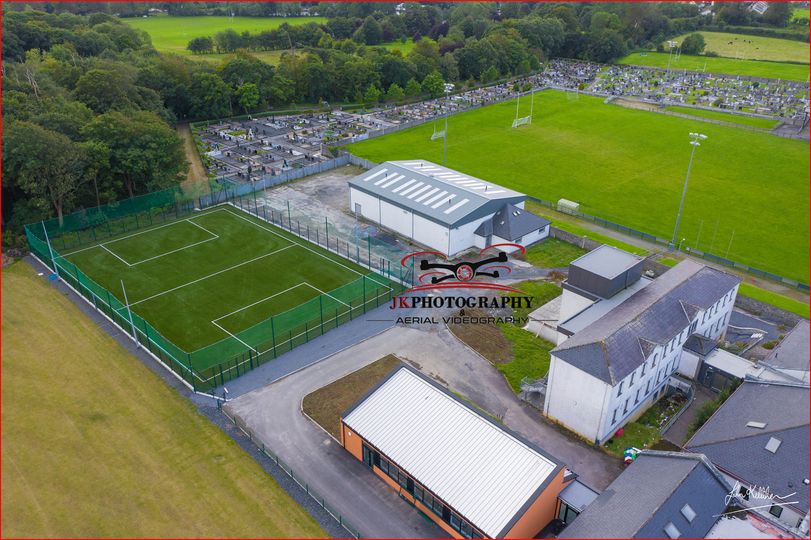 John Kelliher took this aerial photo of the new look St. Michael's with the beautiful new astro turf pitch.