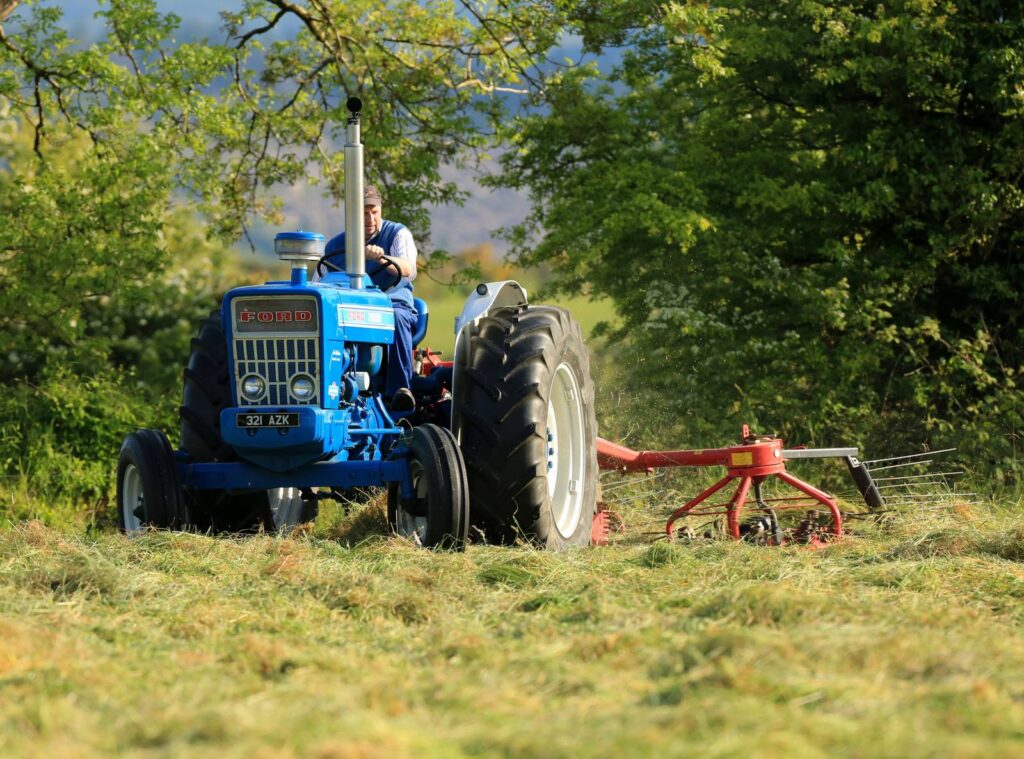 This rural image is part of the collaboration between Mallow Camera Club and Kanturk Community Hospital
<<<<<<<<<<<
A Mighty Leap
This gem is from Beale School in the Schools' Folklore Collection.
A Local Hero
The best hurler the oldest people ever remember was James Moriarty.He lived somewhere around Kilconly. One Saturday he and his wife removed to the border of the County of Cork. After going to bed that night his wife said it was better for him to be there than to be going to the "Moneens." The moneens are in Flahives farm, Bromore. "What is in the Moneens" asked the man. The woman told him that she had received a letter that he should go and attend the hurling match which was to be held there. He made up his mind to go and jumping out of bed he went off to Bromore. When the ball was thrown up he was the first man that struck it and after striking the ball he leaped thirty three feet. There is a mark to this day on the place where he jumped. The place is pointed out above at Dan Flahive's field of Bog.
Nora Griffin vi
Beale, Ballybunion
June 24th 1938
Information from people at home.
<<<<<<<<<
Outdoor Dining and Performance Area
While I turned my back very briefly, work continued apace in The Square.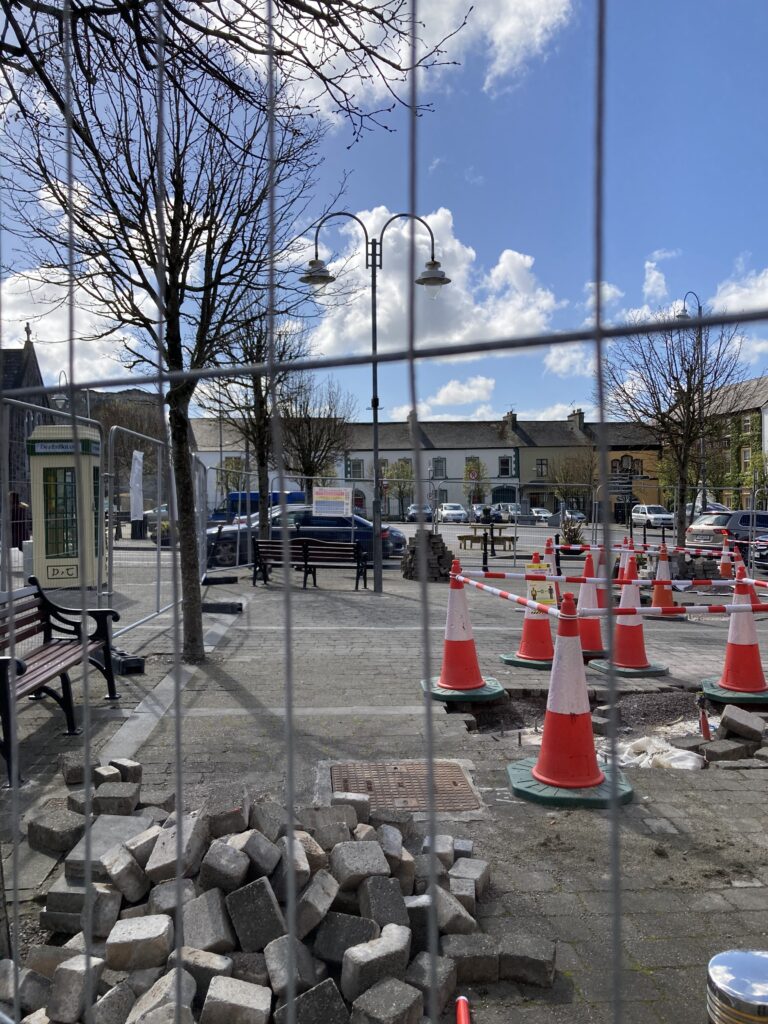 We got a lovely new standard light with two lamps.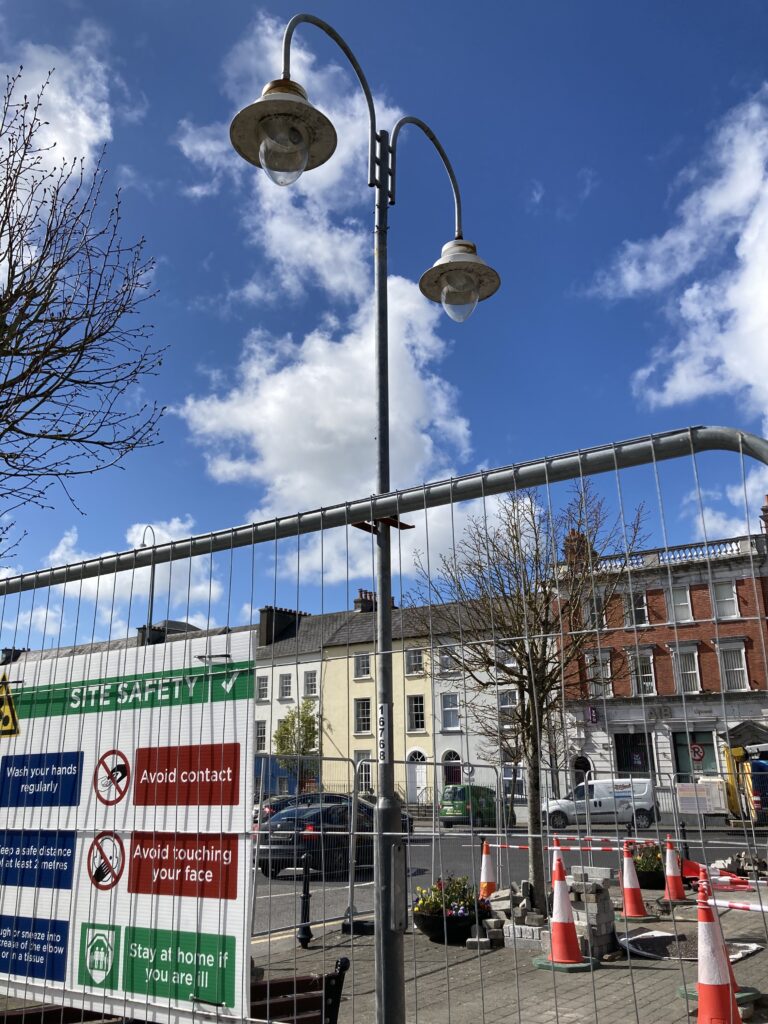 Of course there is a bicycle rest. The people we imagine using this are tourists on The Greenway.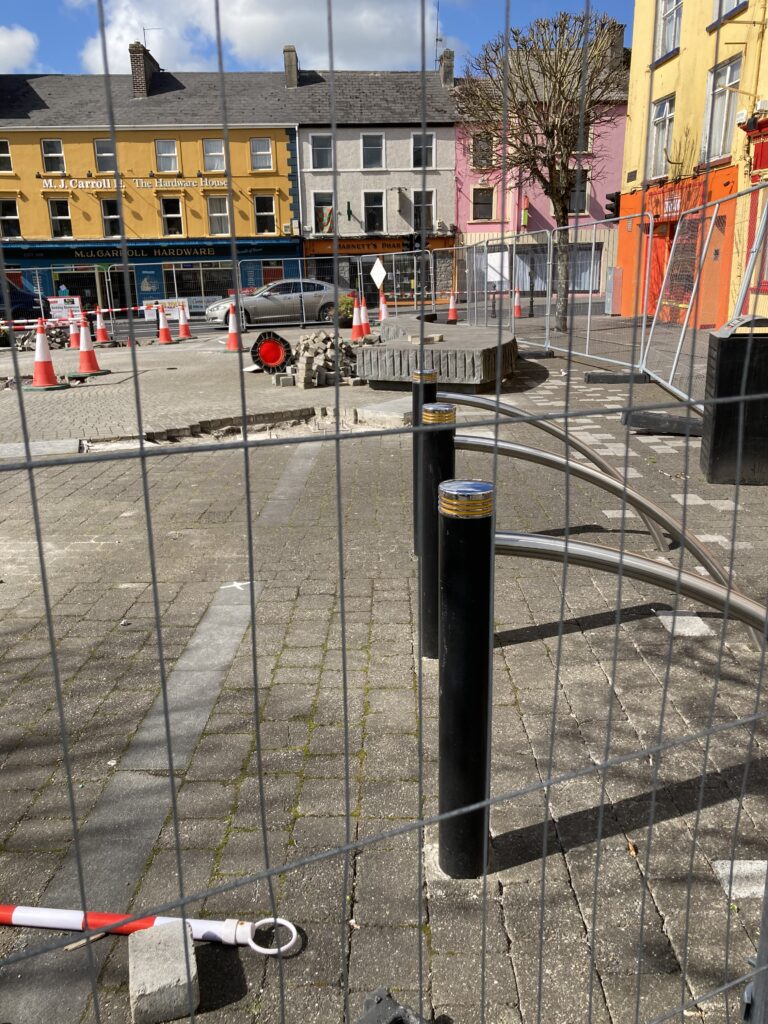 The tables and seating will be put back and then it will all be covered with three tent type structures.
Imagine yourself sitting in the sun, eating your ice cream from the new ice cream kiosk and listening to whatever performance is on offer.
If such pleasure becomes all too much for you, the defibrillator is at hand to jolt you back to life.
<<<<<<<<<<<<
Danny would be Proud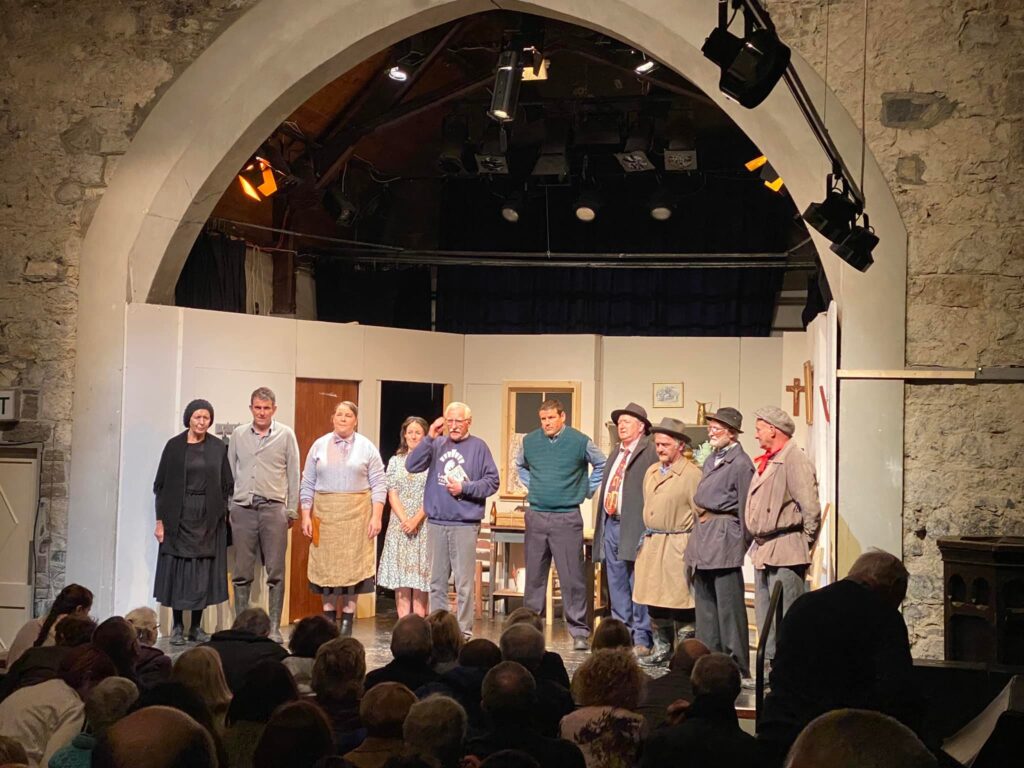 In 1972 Danny Hannon fulfilled a dream . He set up The Lartigue Theatre Company. In April 2022 the company celebrated it's half century with a production of John B. Keane's Sive.
I was in St. John's on Sunday evening and I couldn't have picked a better evening's entertainment for my return to the theatre. After two years I had almost forgotten how enjoyable an evening of local theatre can be.
(All the photos are from St. John's Facebook page)
The old hands were excellent, as always. If I were to single out one actor it would have to be Laura Shine Gumbo. Laura played an excellent Mena, with a mixture of good and evil. She brought out the painful conflict within this character, whose awful betrayal of Sive is motivated as much by her misunderstanding of the vulnerability of the romantic teenager as by her desire to improve her own lot in life.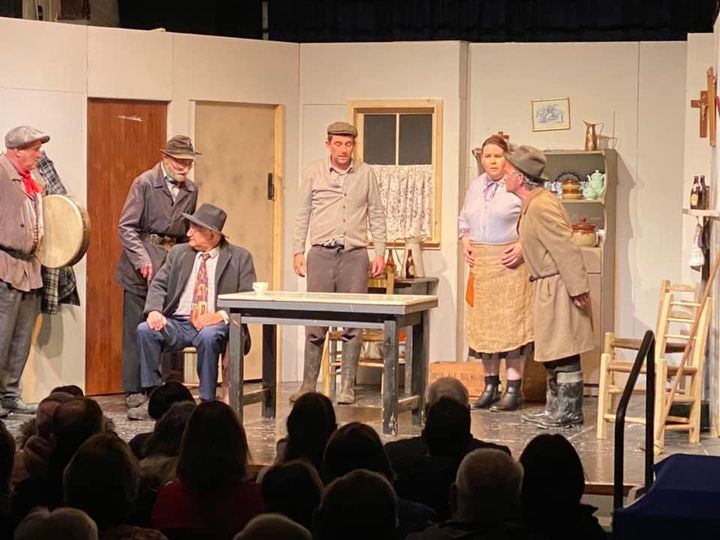 There were new faces among the cast as well. A revelation to us all was Jimmy Moloney who played a blinder ss Mike Glavin. Mike is at heart a good man . He is tormented by the three women in his care. What we in the audience can see and poor Mike can't is that he has married his mother. Nanna is the mistress of the hard word. She is as devious and manipulative as Mena, full of resentment and bitterness, bullying and taunting where she should lend support. It is a deeply unhappy household.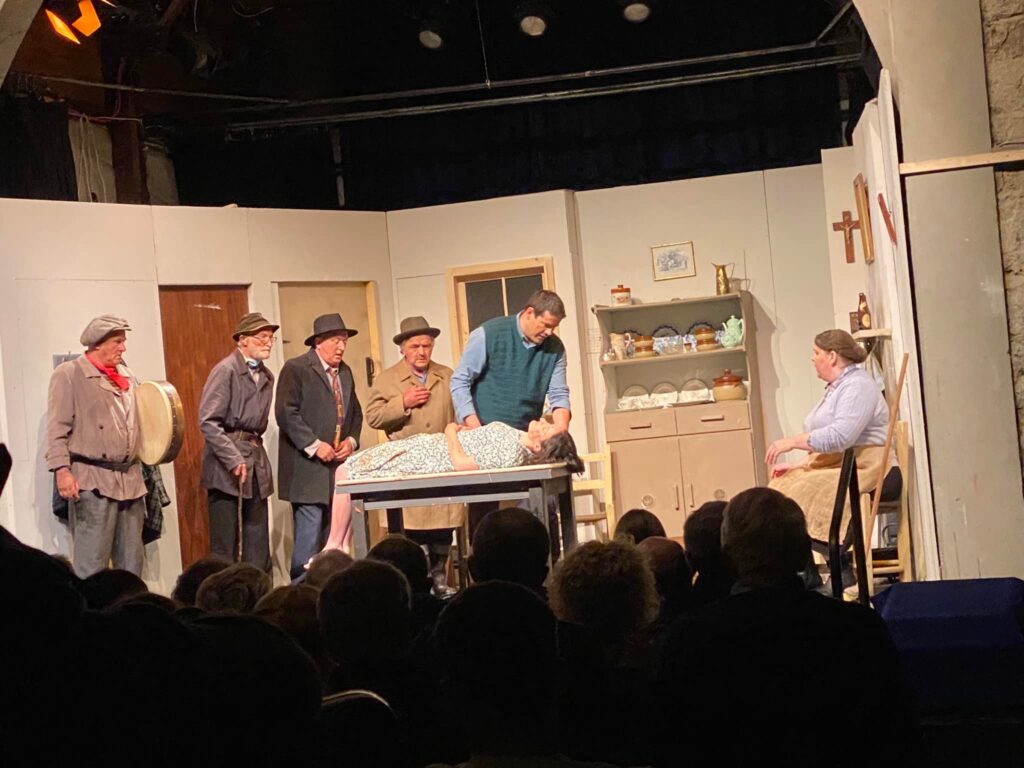 The final moving tragic scene is played with great pathos and empathy. Sive is let down by all the adults in her life. Such innocence could not survive in a hard mercenary world where love is lost in the hard realities and the poverty of 1950s Ireland. Everyone who should have protected her has a hand in her death.
Sive is a tragedy. Playing it out again in our times shines a light on an unhappy era, thankfully now behind us.
Thank you, Lartique Theatre Company for a great night.
<<<<<<<<<