Christmas in Cork
On a recent trip to Cork I photographed a few of the Christmassy features to share with you.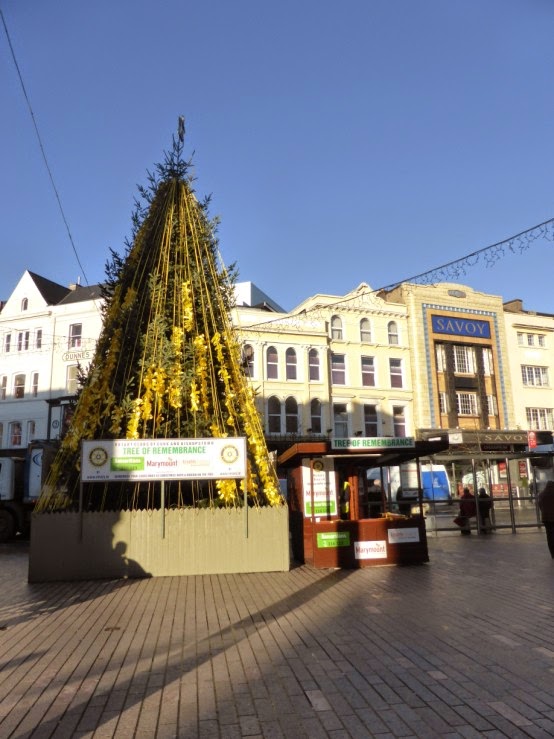 This is the Tree of Remembrance in Patrick Street. Each yellow ribbon commemorates someone lost to suicide. It is a timely reminder that Christmas is not a happy time for everyone.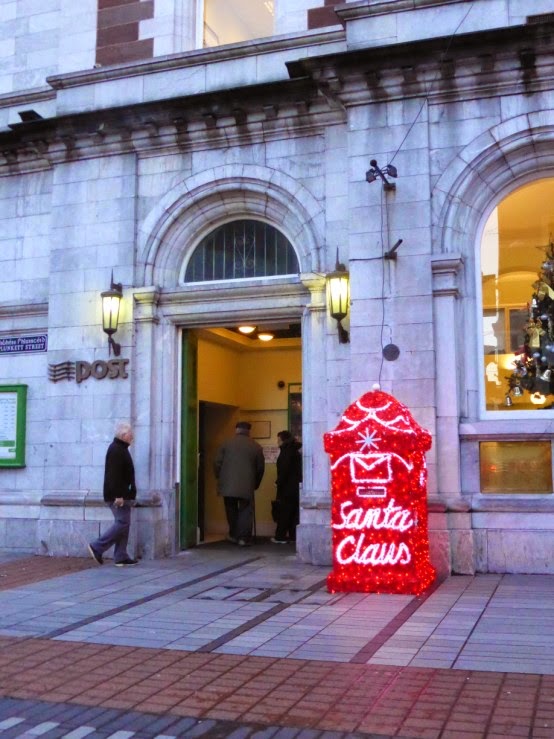 Santa's giant post box at the entrance to the GPO in Oliver Plunkett Street.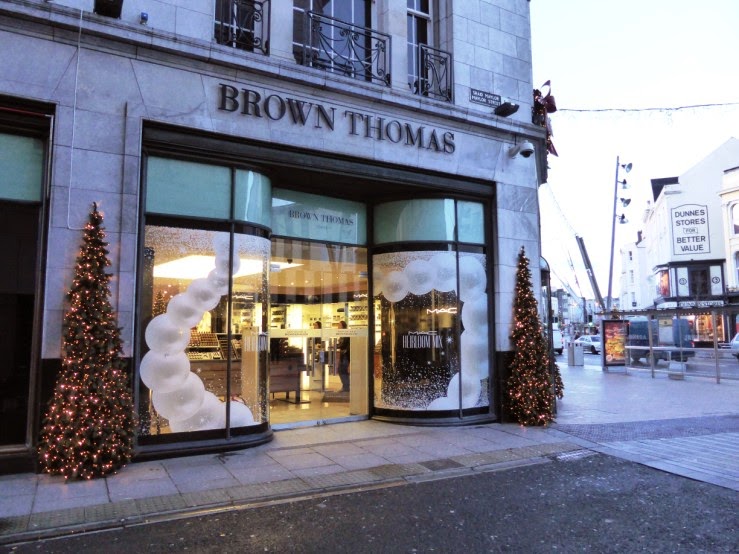 Stylish doorway into a very stylish shop.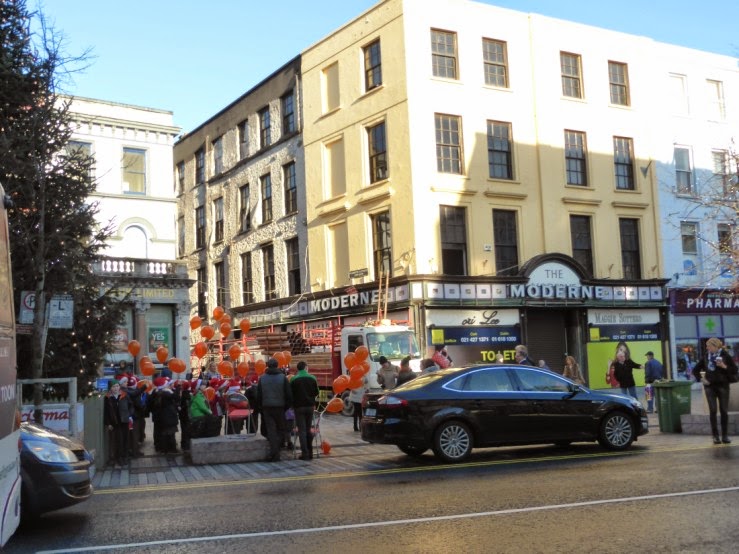 A group of carol singing school children were gathering outside the now closed Moderne.
Keane's jewellers on Oliver Plunkett street looking resplendent
<<<<<<<
And Then…….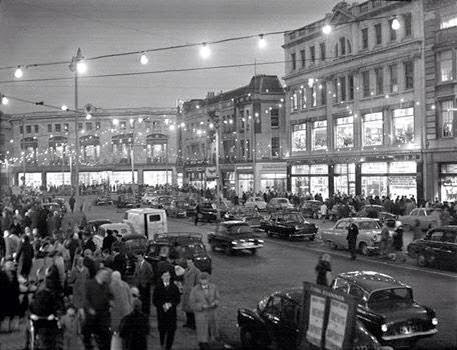 Patrick Street in the 50s and 60s from a site called random Cork Stuff
<<<<<<<
Job Finished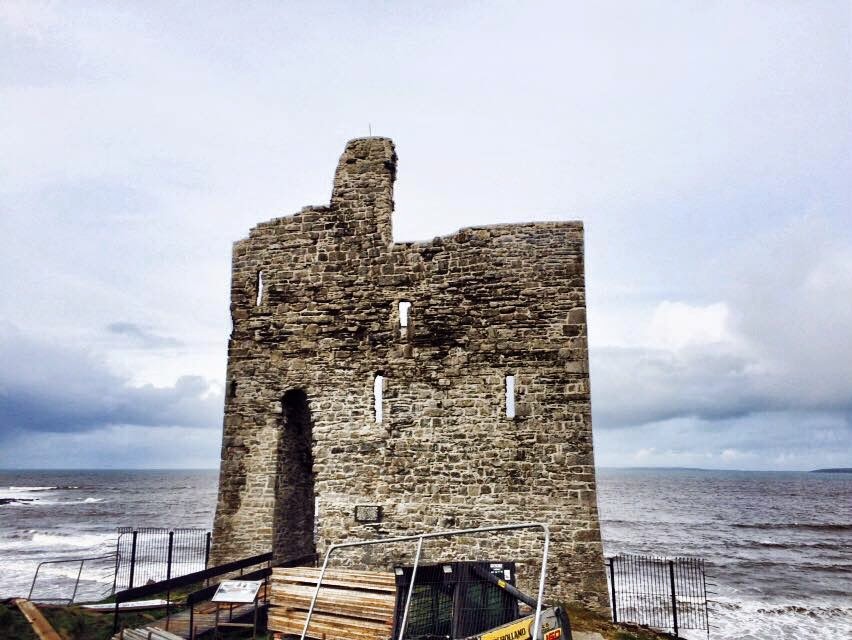 (photo: Ballybunion Angling and Coastal Views )
<<<<<<<
Dancing on the Roads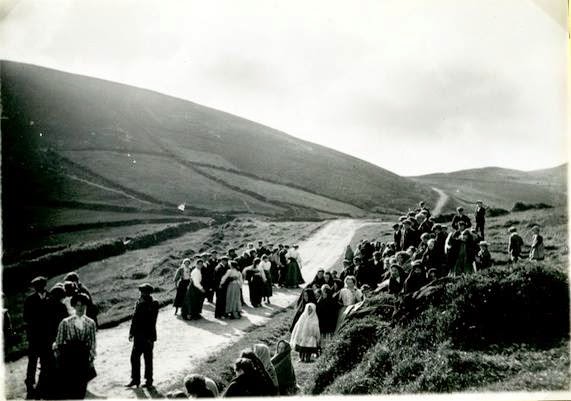 (photo: Thomas Holmes Mason is the photographer and the photo is part of the Irish Archeology collection)
The year is 1909 and the place is a mountain outside Ventry, Co. Kerry. A group of people is dancing on the road and another group is watching from the nearby roadside bank.
<<<<<<<<
Daniel and Majella, the Listowel Connection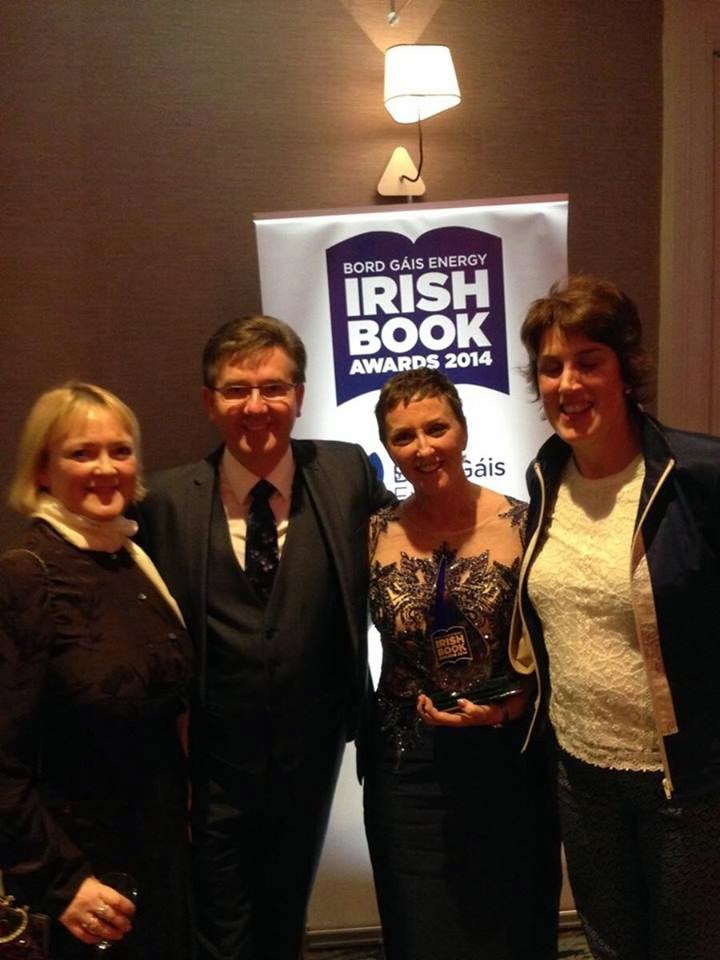 Jackie and Máire from Listowel Writers' Week met up with Daniel and Majella at The Irish Book Awards recently. Majella O'Donnell's book, It's All in the Head, won the John Murray Show listeners choice award.
<<<<<<<
In St. Mary's yesterday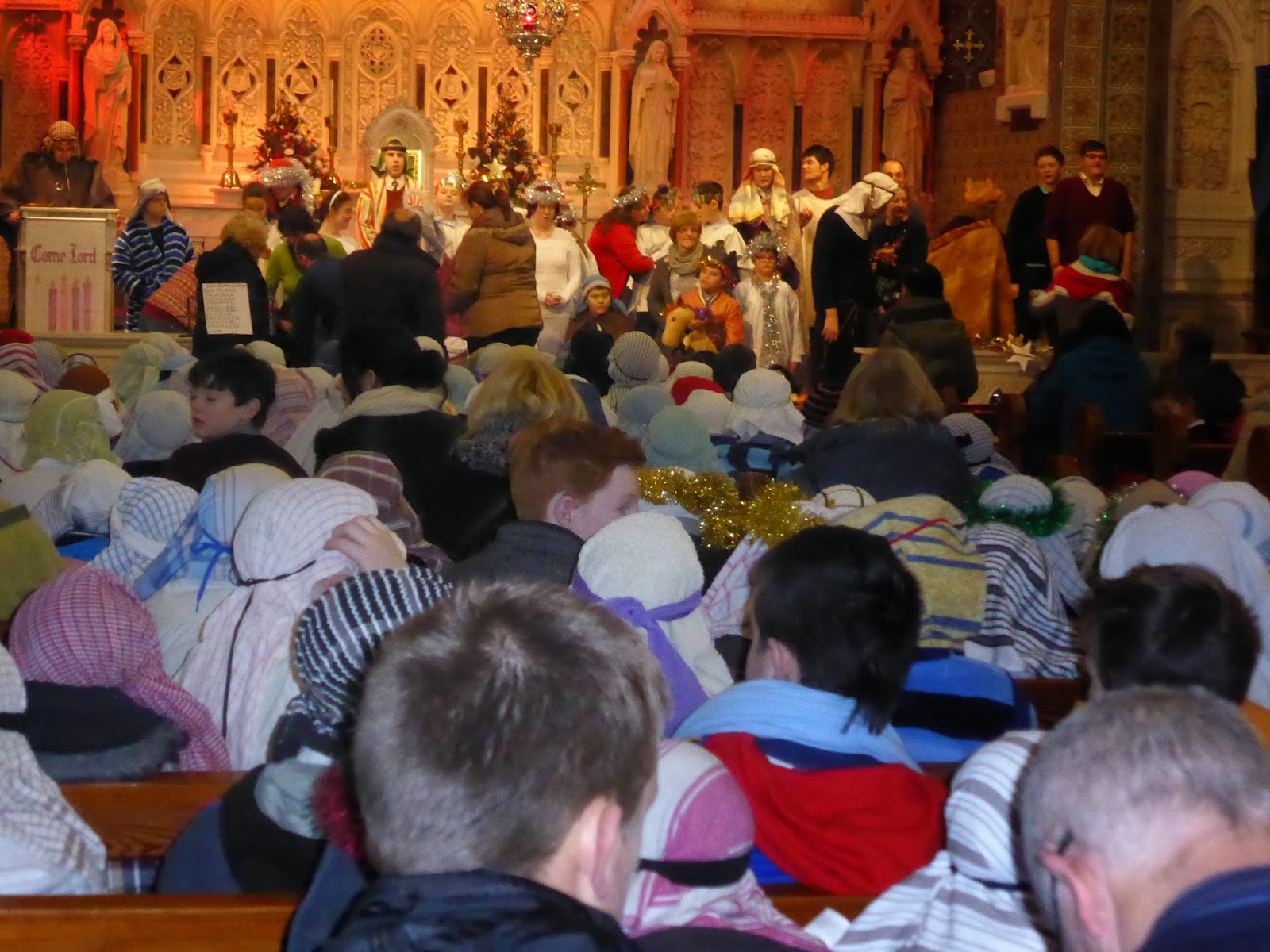 Everywhere I looked there was a shepherd. I was in St. Mary's for the Youthreach Nativity pageant. The weather was wet and dirty so the parade was curtailed and the children gathered in the church for a lovely Christmas ceremony.