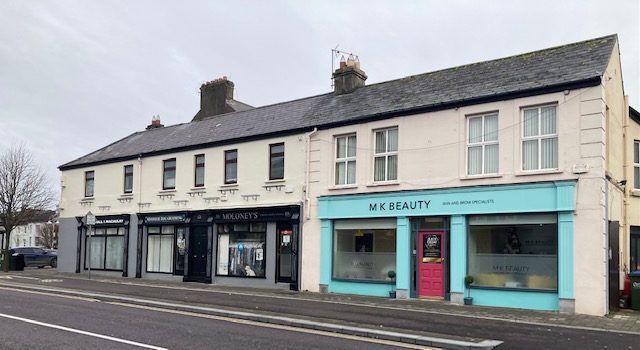 Bridge Road
<<<<<<<<<<
The Dandy Lodge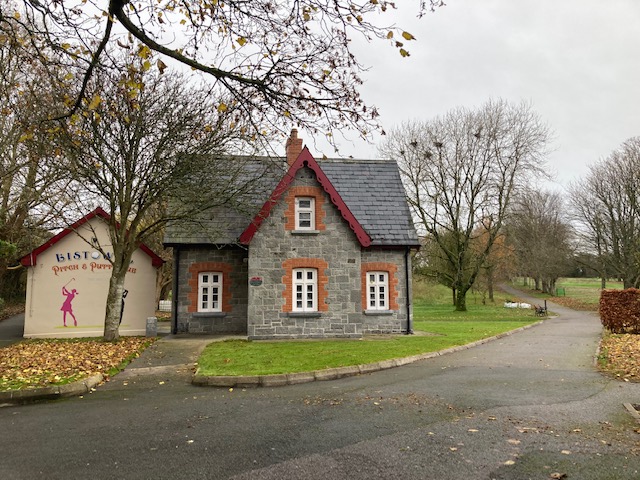 November 2023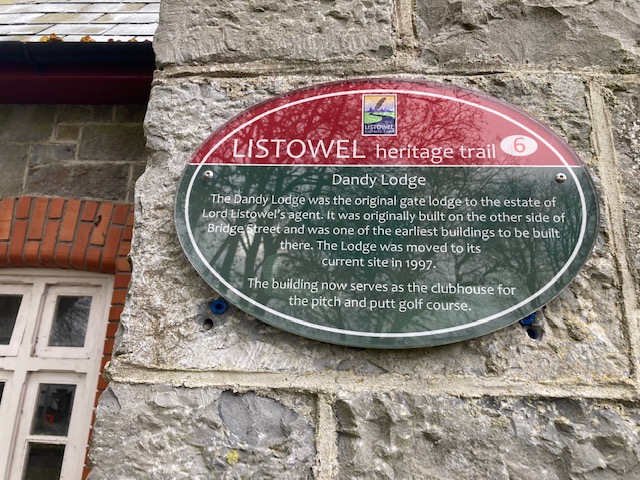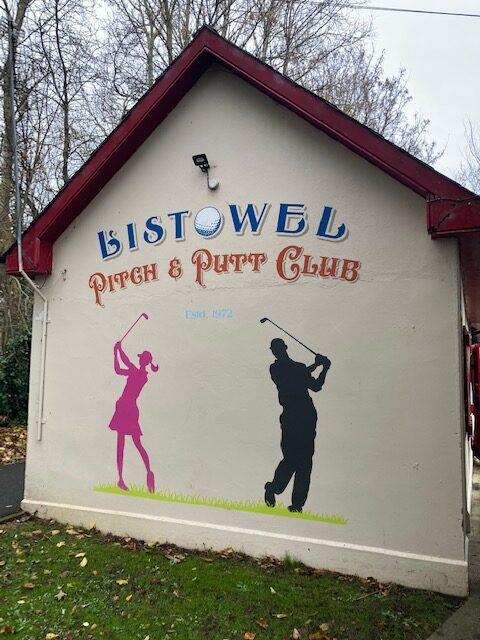 Martin Chute's mural on the gable of the Pitch and Putt clubhouse
<<<<<<<<<<
Wrong Way Corrigan
From the Capuchin archive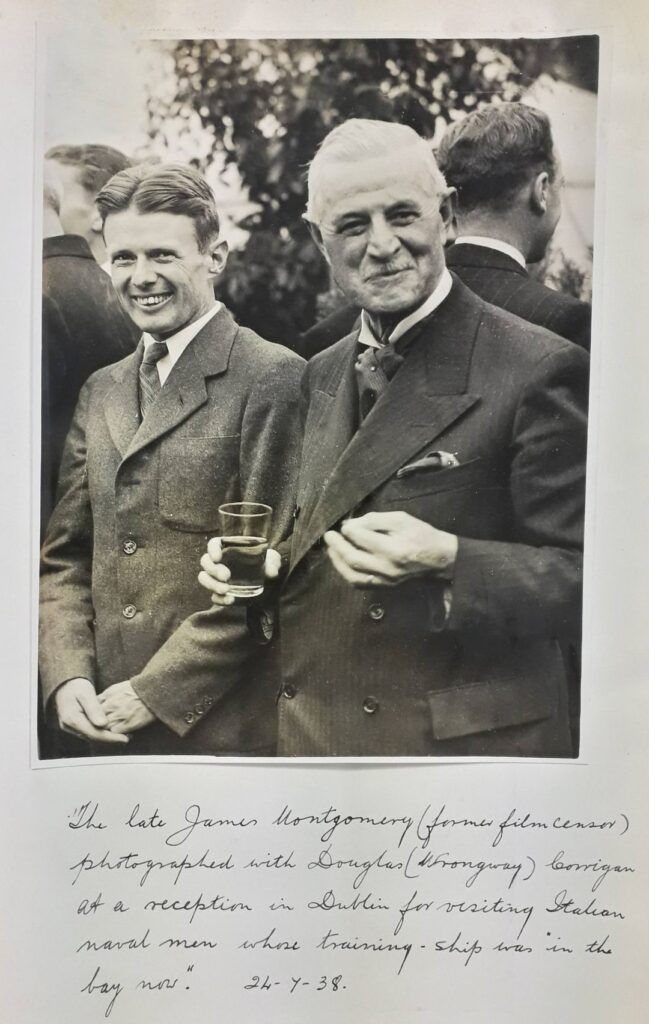 Douglas 'Wrong Way' Corrigan, Dublin, 1938
An image of Douglas Corrigan (1907-1995) at a reception in Dublin on 24 July 1938. As noted in the original caption, Corrigan (left) is shown with James Montgomery (1870-1943) who was the Irish film censor from 1923 to 1940.
Corrigan was a pioneering American aviator who earned the nickname 'Wrong Way' after 'accidentally' flying across the Atlantic when his original intention was to fly a cross-country route from New York to California. He took off from Floyd Bennett Field in Brooklyn on 17 July 1938 and bizarrely landed on 18 July at Baldonnel Aerodrome in County Dublin after flying for just over twenty-eight hours. His first reported words after stepping off his plane in Dublin were 'Just got in from New York. Where am I?' His only provisions were two chocolate bars, two boxes of fig bars, and a small quantity of water.
In the aftermath of his adventure, Corrigan became something of a celebrity with a ticker-tape parade on his return to New York, a meeting with President Franklin D. Roosevelt in the White House, a Hollywood movie about his life and a best-selling book.
Corrigan insisted that his accidental flight was caused by navigational error and a malfunctioning compass, but almost immediately suggestions were made that it was always his intention to undertake the risky transatlantic crossing. Corrigan was a skilled aviation engineer and experienced pilot who had previously worked on Charles Lindbergh's aircraft in advance of his first solo nonstop transatlantic flight in May 1927. Despite claims to the contrary, never once in public did Corrigan budge from his story that this historic flight was purely accidental.
The photograph forms part of a file of press images assembled by the editors of 'The Capuchin Annual'.
<<<<<<<<<
The Thomas McAuliffe Window in St. Mary's
A picture of this generous man from Vincent Carmody's Snapshots of an Irish Market Town.
(Note to self…If you're looking for information on any Listowel business from 1850 to 1950, Vincent's books have a lot more information than Google.)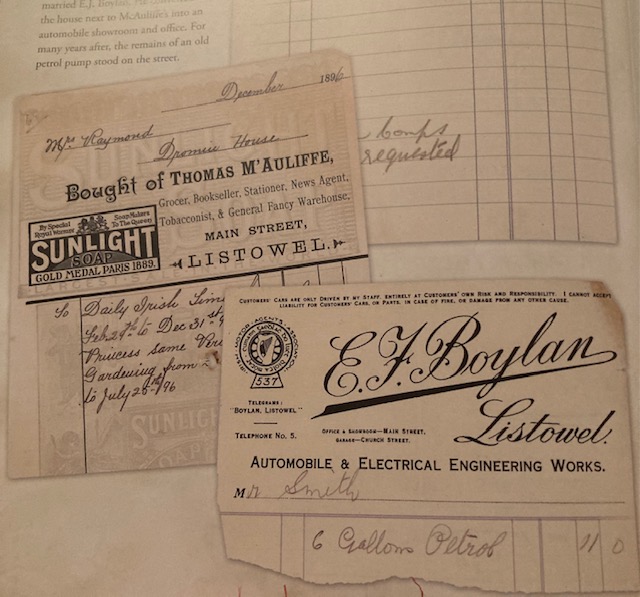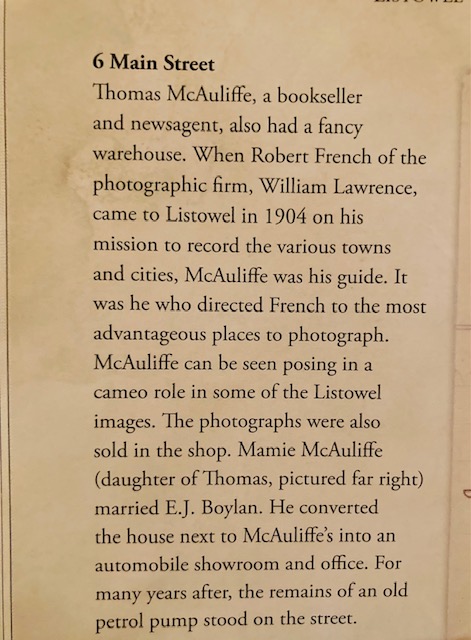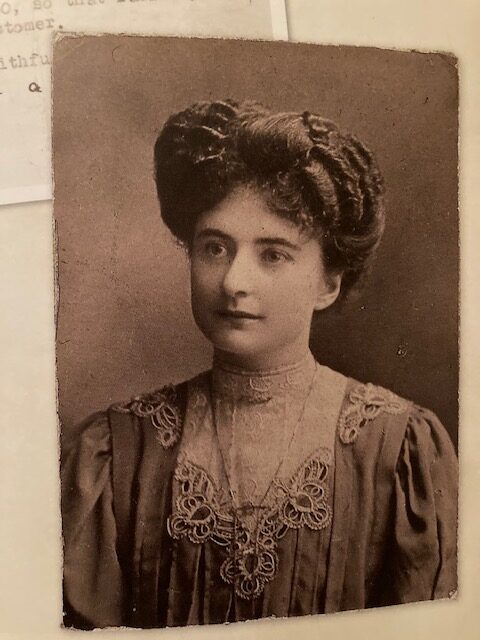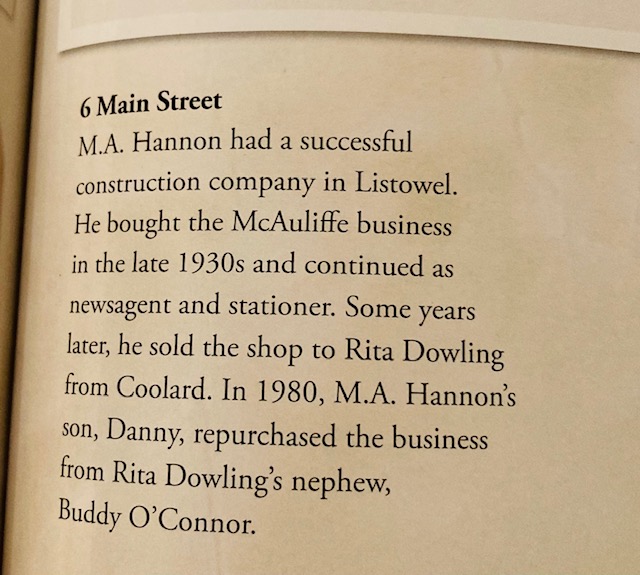 <<<<<<<<<<<<
Christmas in Abbeyfeale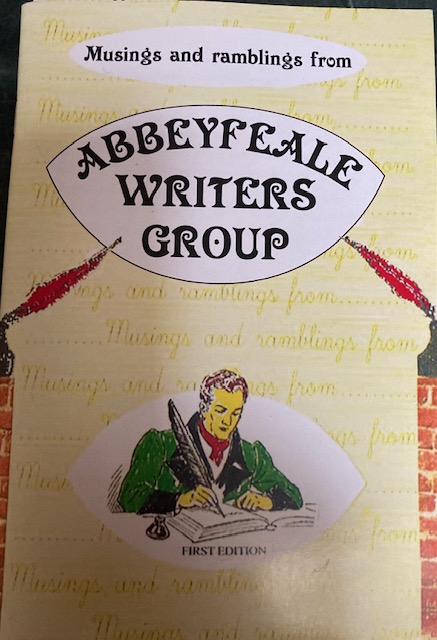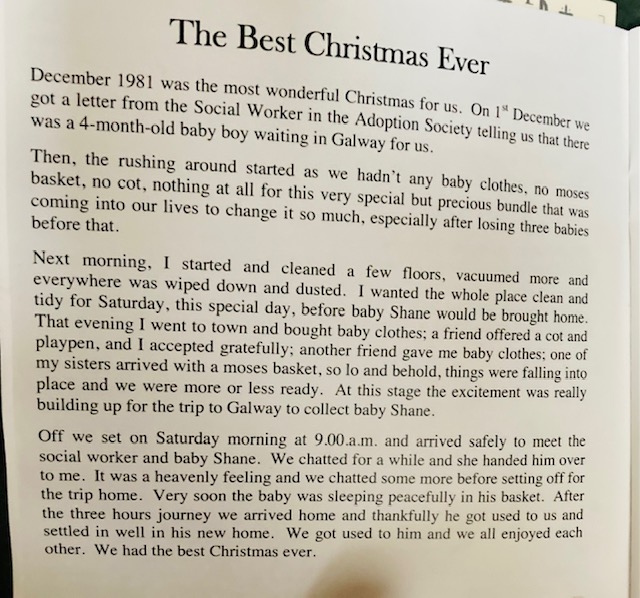 The book gives no clue to the identity of the author. Maybe someone knows Shane?
<<<<<<<<<<
And the Winner is…..
Listowel Writers' Week sponsor the prize for best poem at the A Post Irish book awards. An established and very well regarded poet, Mary O'Donnell won for this poem called Vectors in Kabul.
Confession here…I have only a vague idea of what it's about. Once it gets into the nitty gritty of Maths I'm lost but I think it is a very clever poem.
The irony for me is that, while it is about educating girls in Taliban controlled Kabul, it is also about this Western educated woman failing to understand mathematical concepts but understanding freedom only too well.
<<<<<<<<<
A Fact
This is what Christmas was like in rural Ireland in the 1950s and 60s.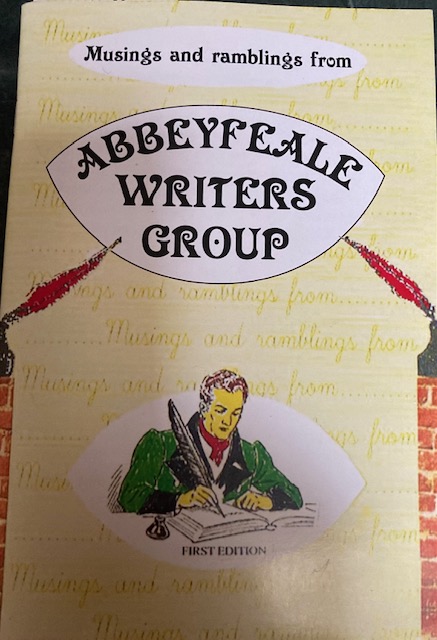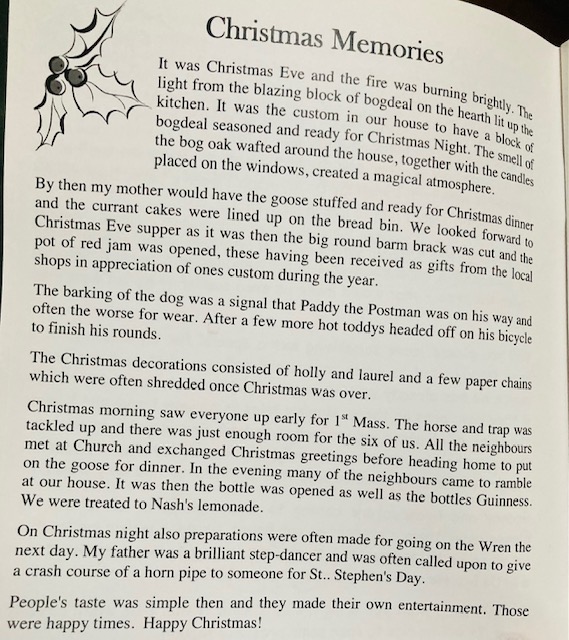 <<<<<<<<