Summer……..at last!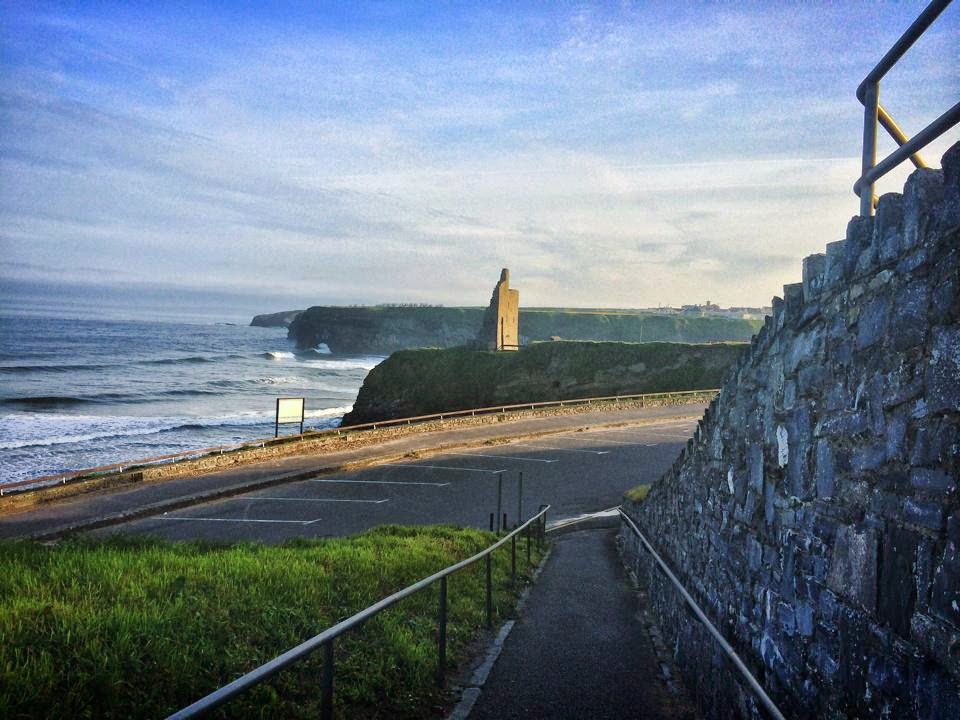 Yesterday morning in Ballybunion: Photo by Mike Enright
<<<<<<<
Eyes down, watch your numbers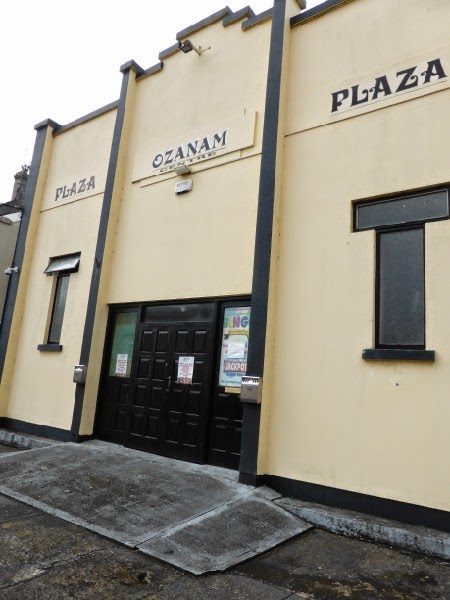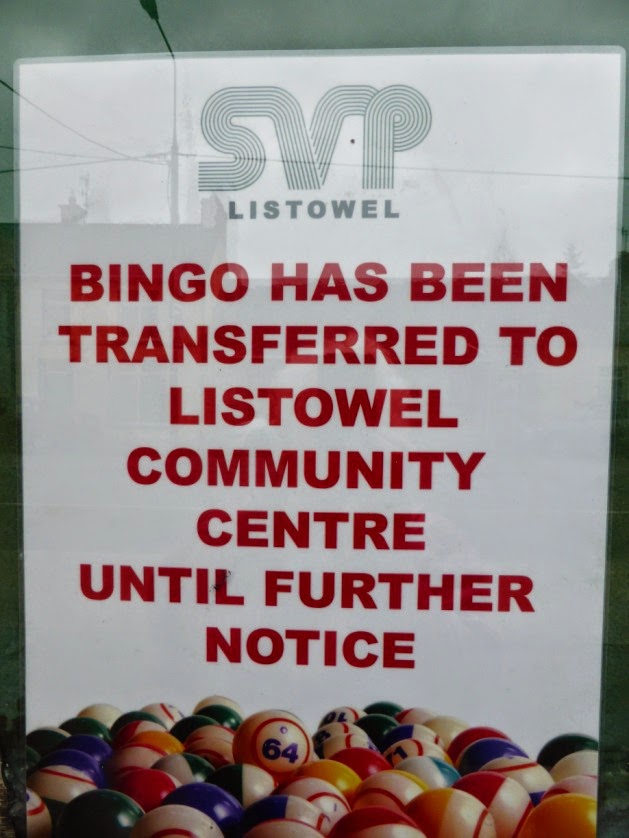 Due to damage to The Plaza during Storm Darwin of last February, the weekly Sunday night Bingo is now held in The Community Centre. It is still proving as popular as ever.
<<<<<<<<
As part of Listowel Military Tattoo in early May 2014 a display of vintage cars was held in Market Street. I have finally got round to posting my photos from that day.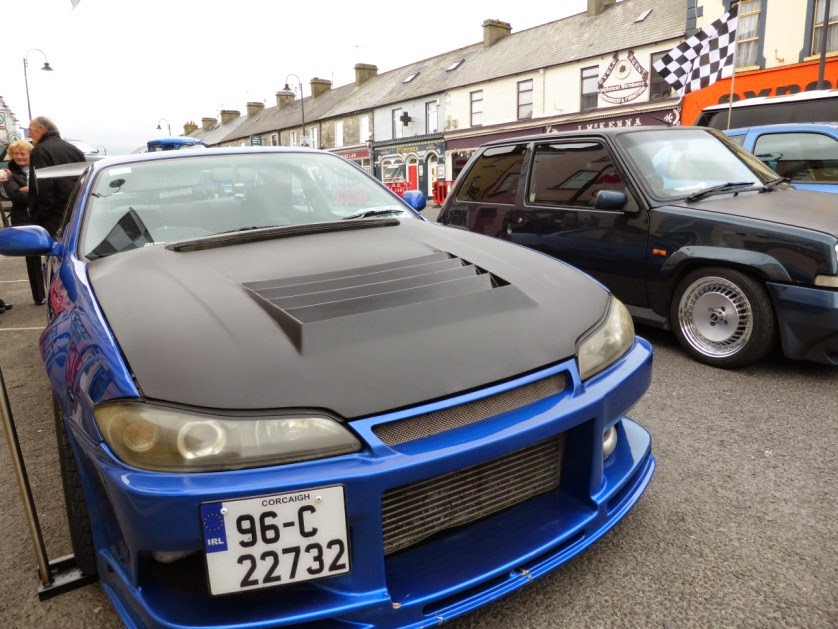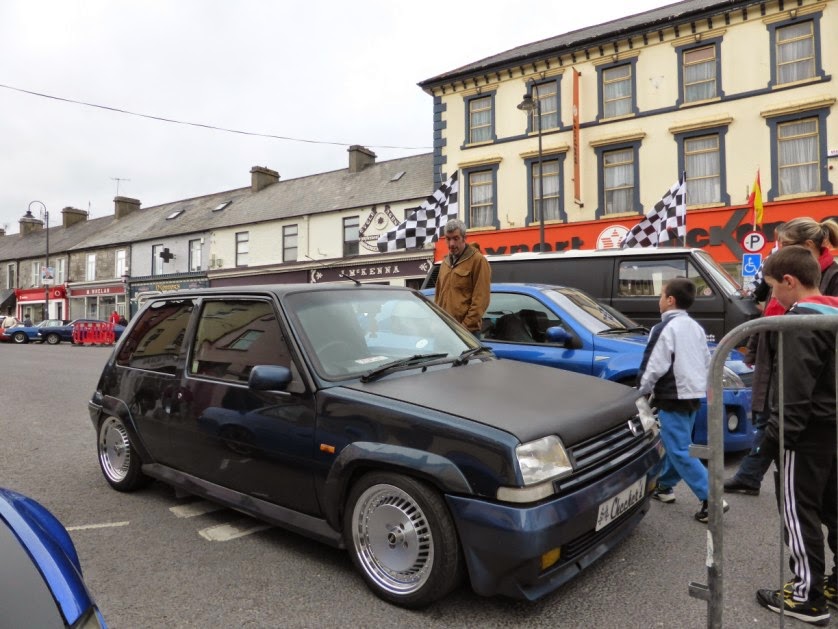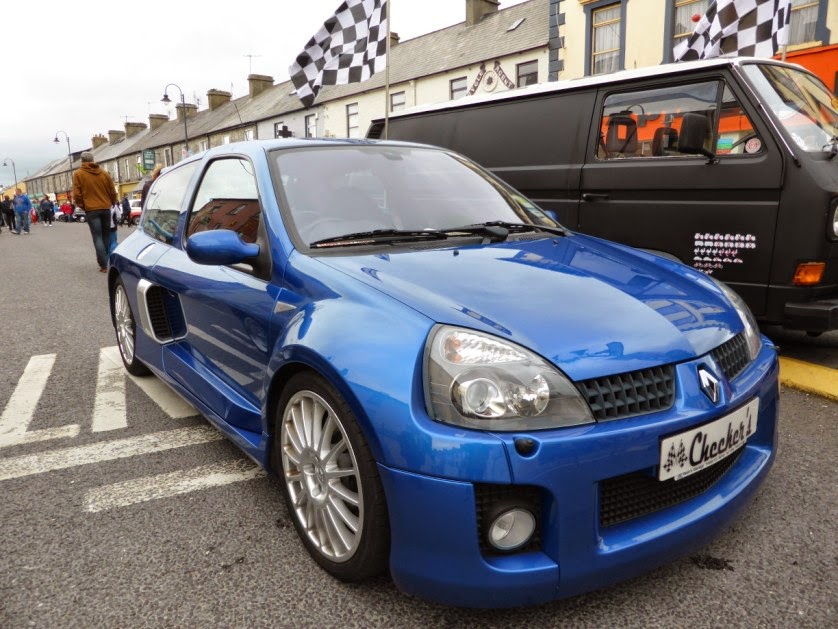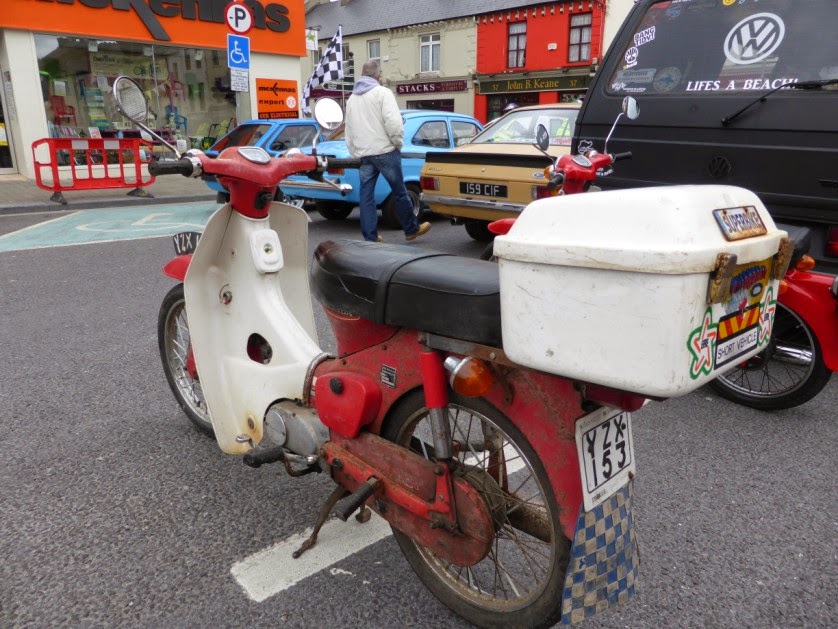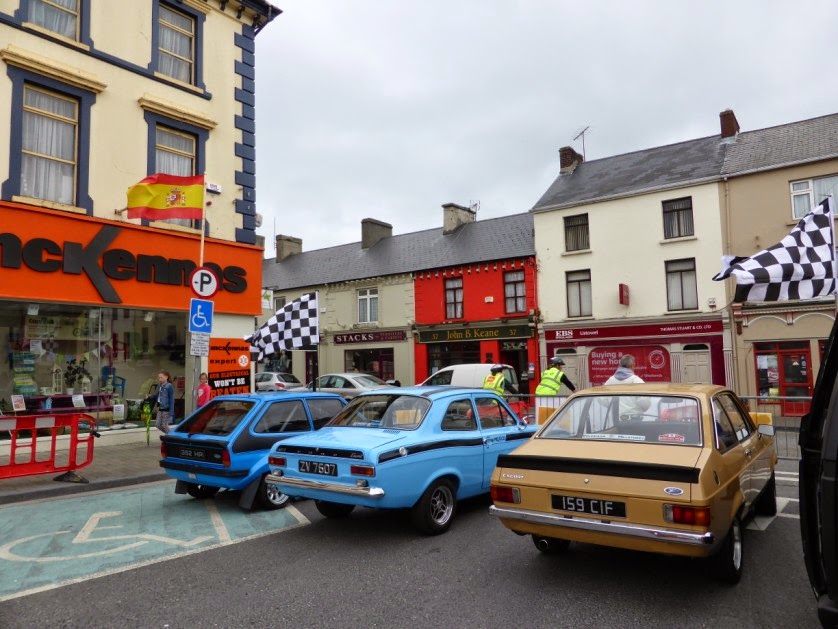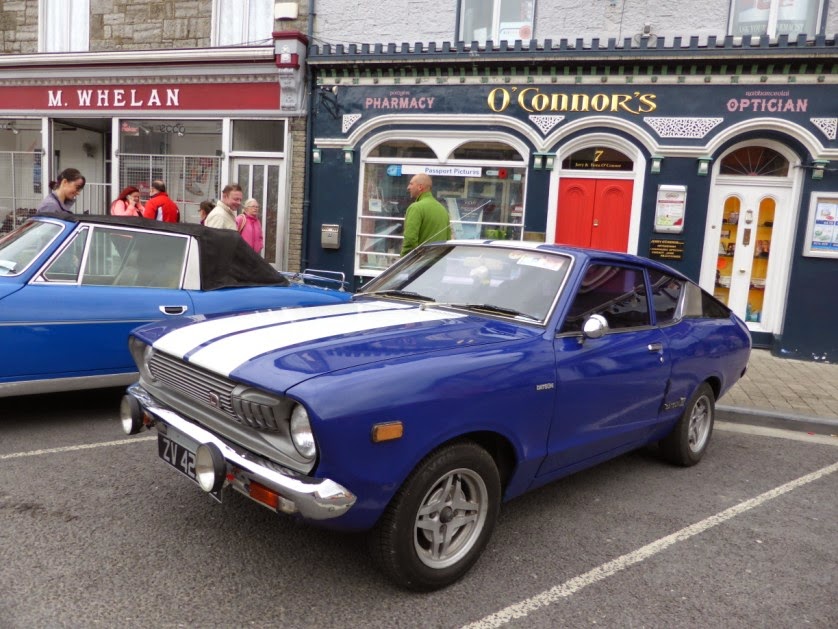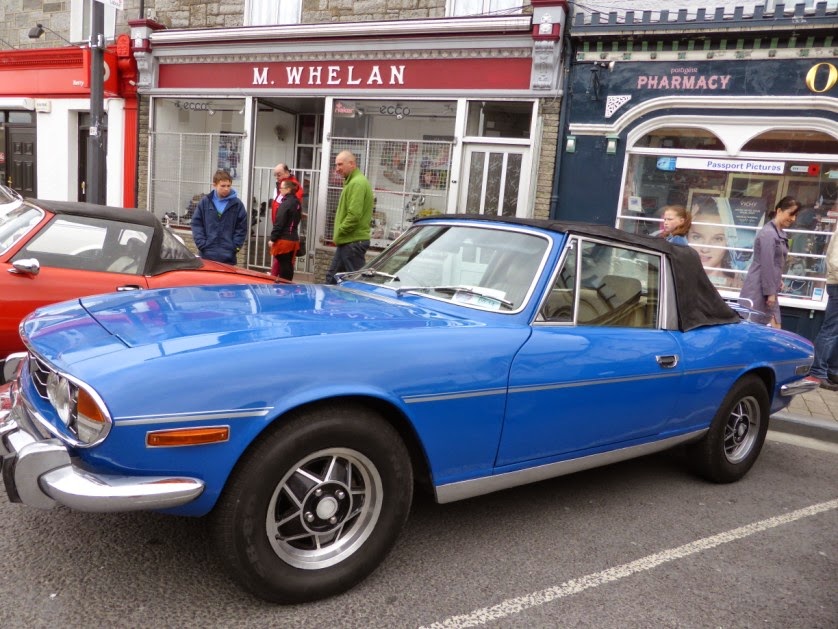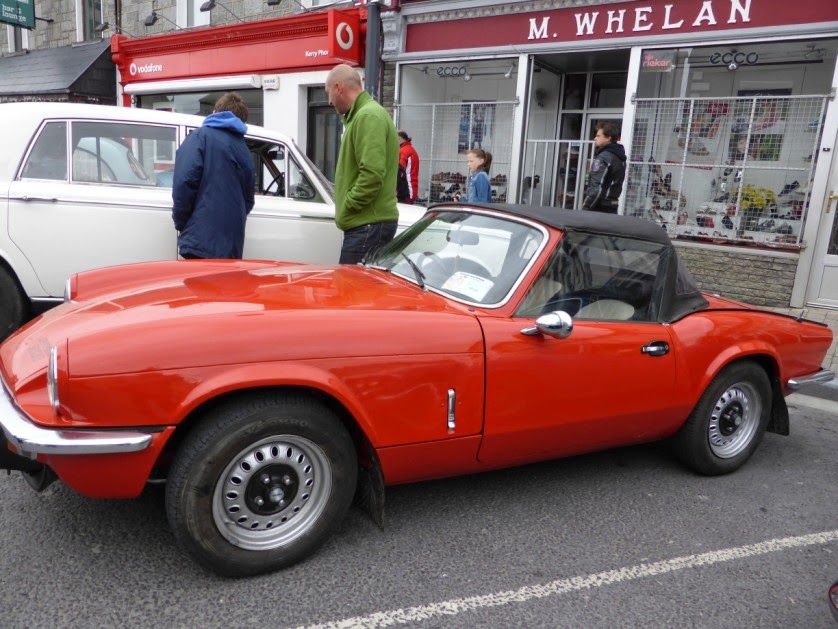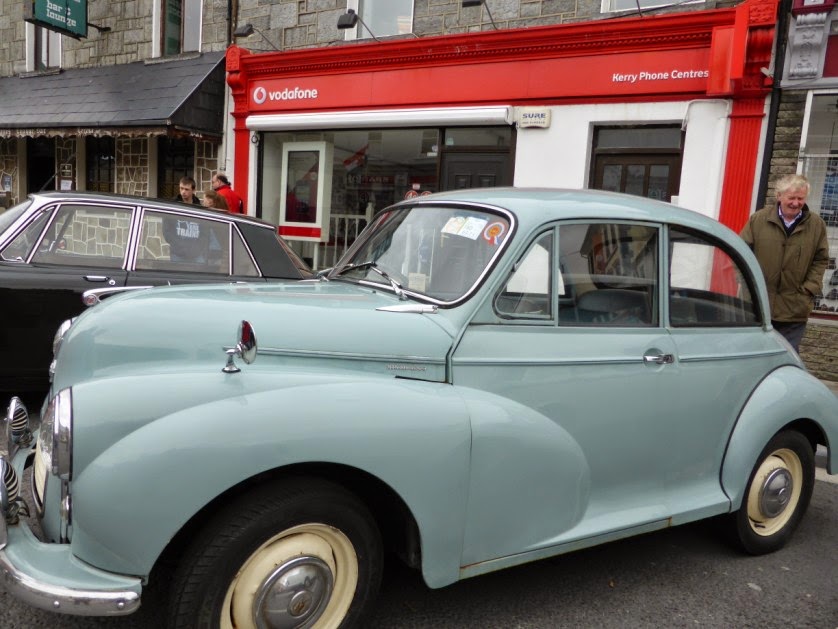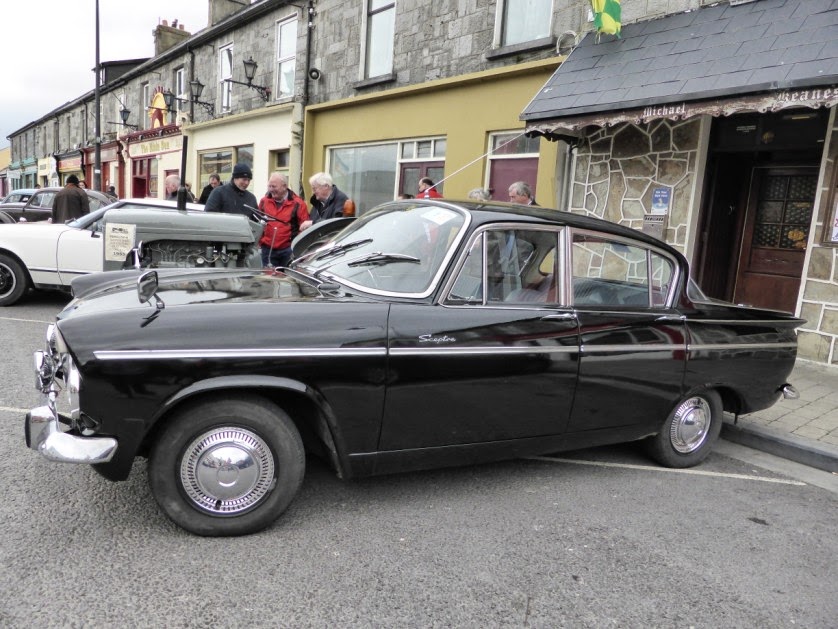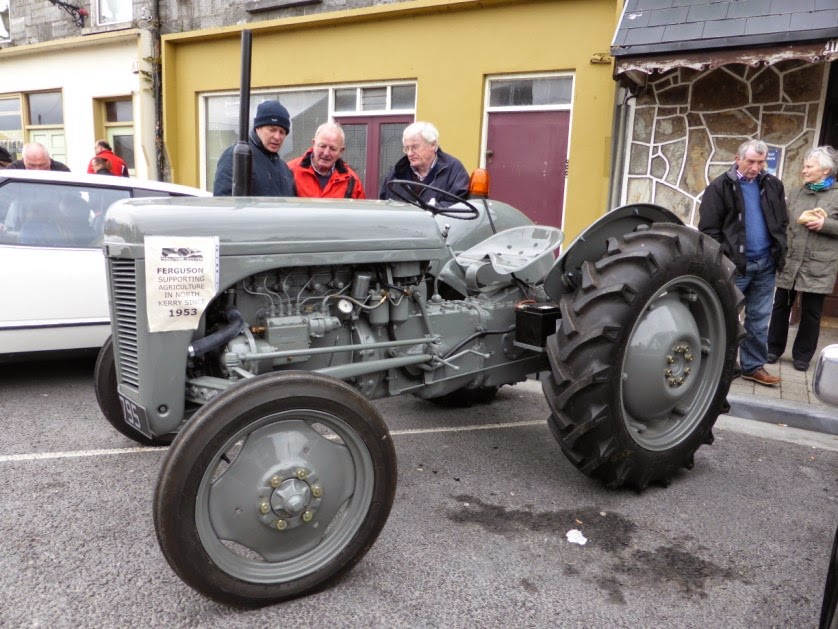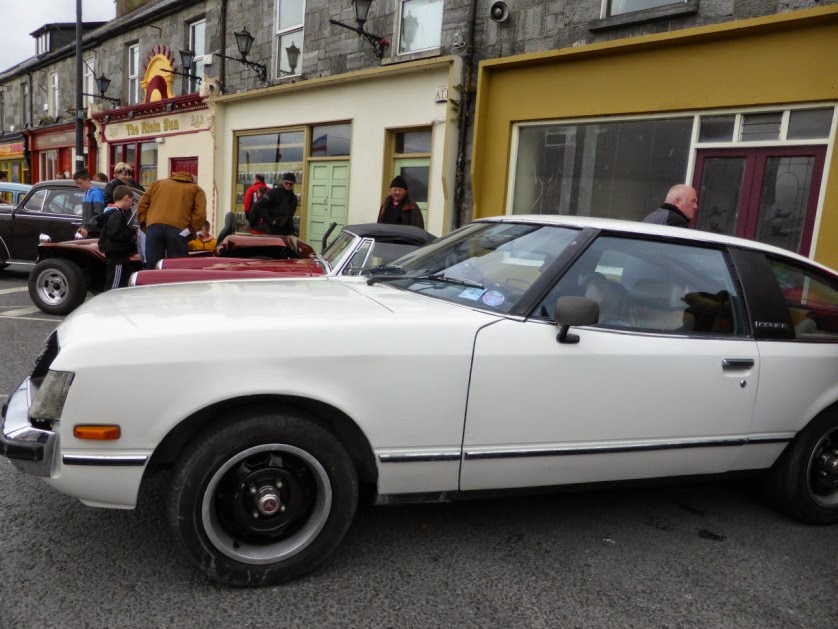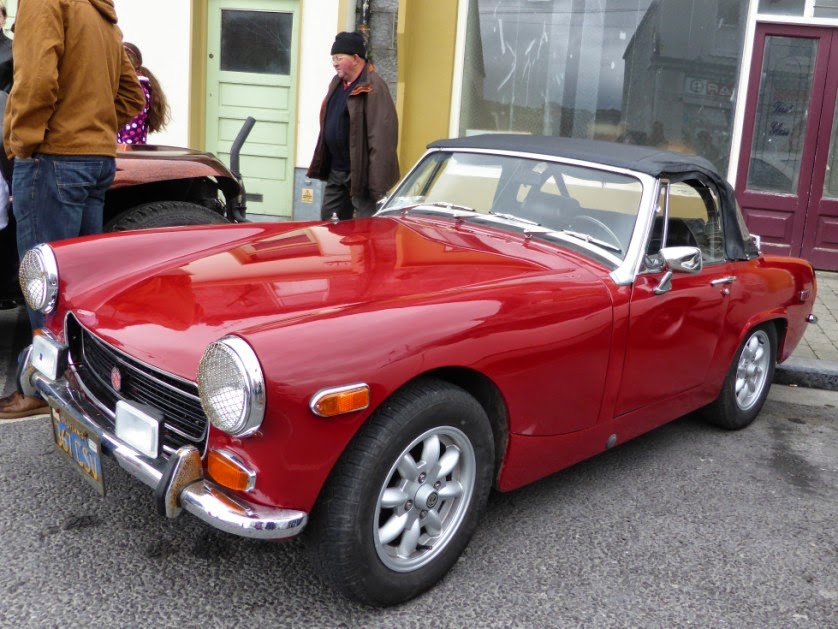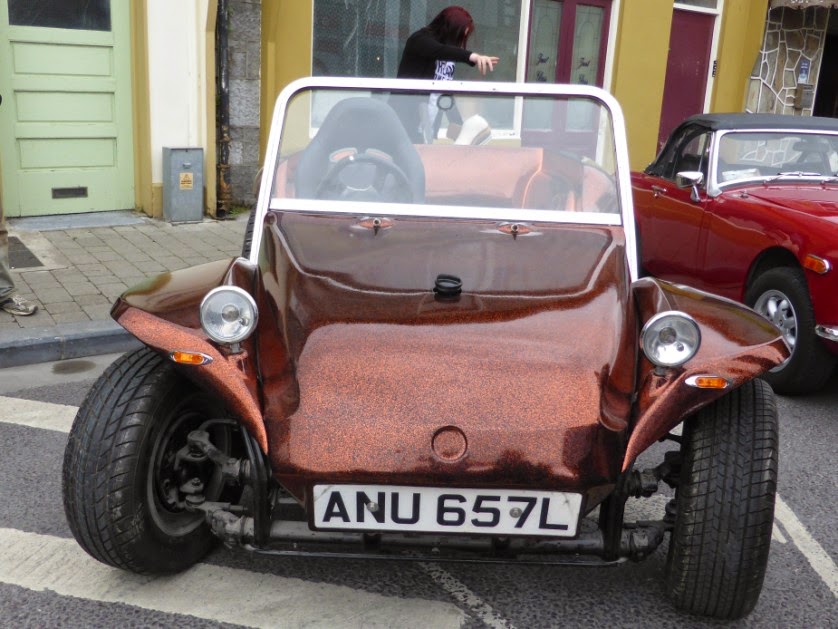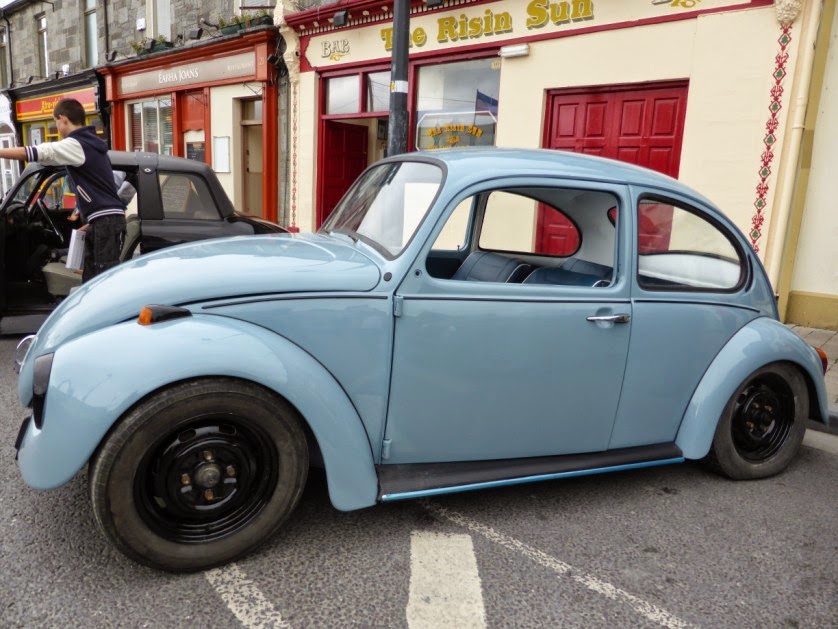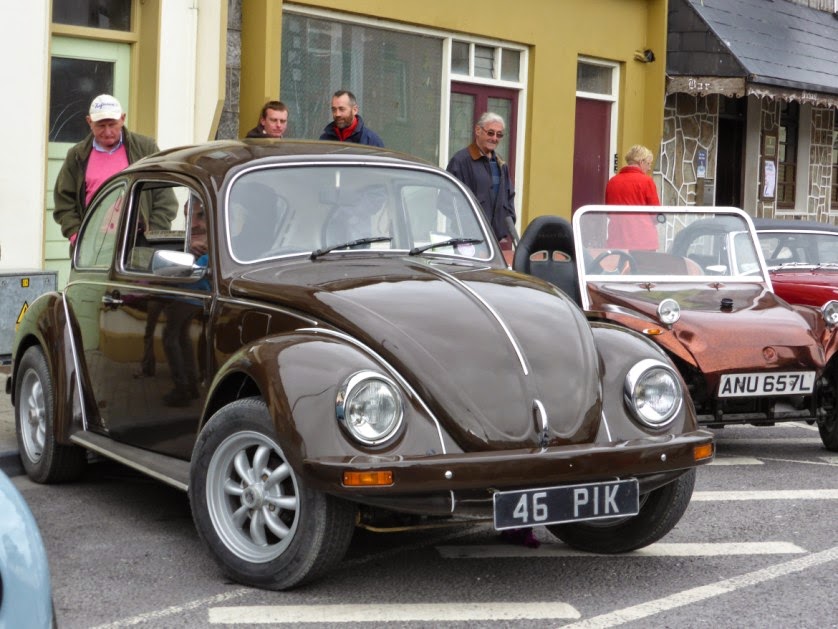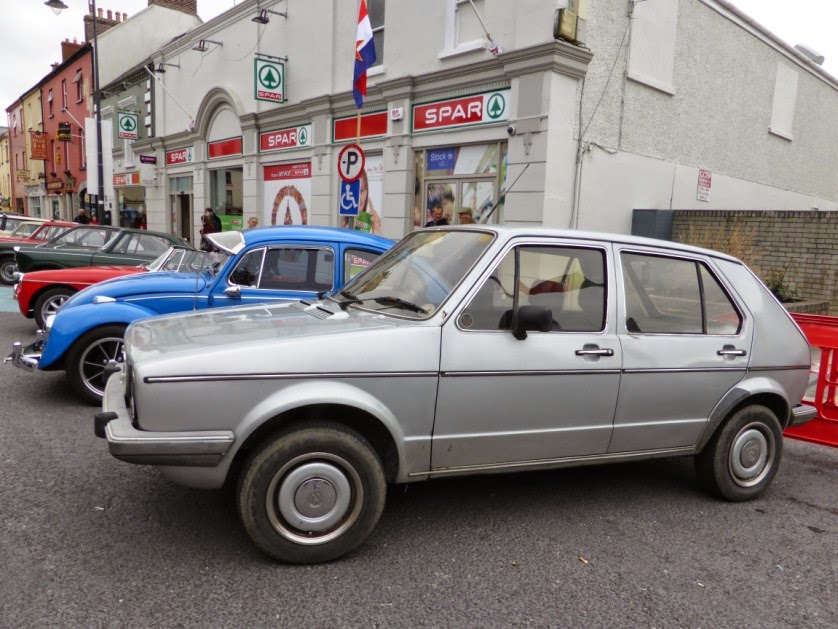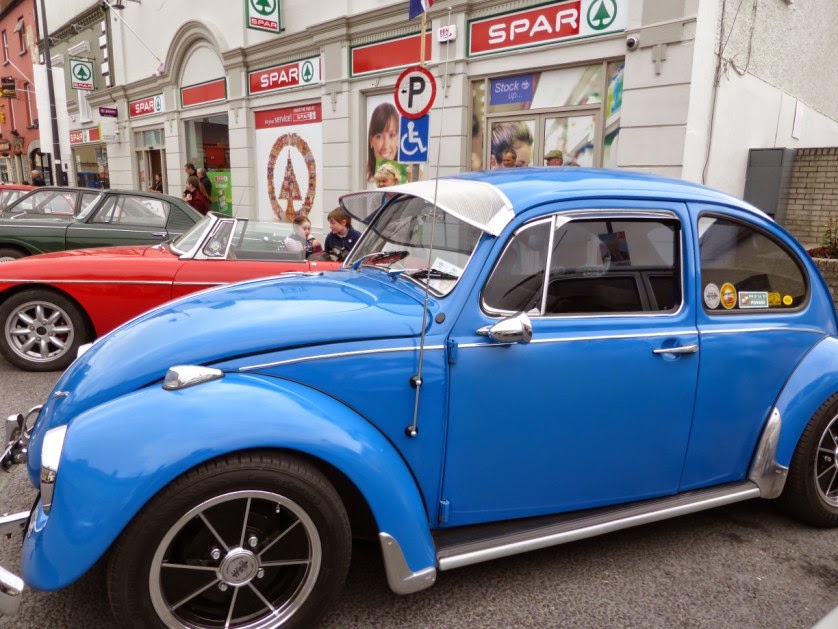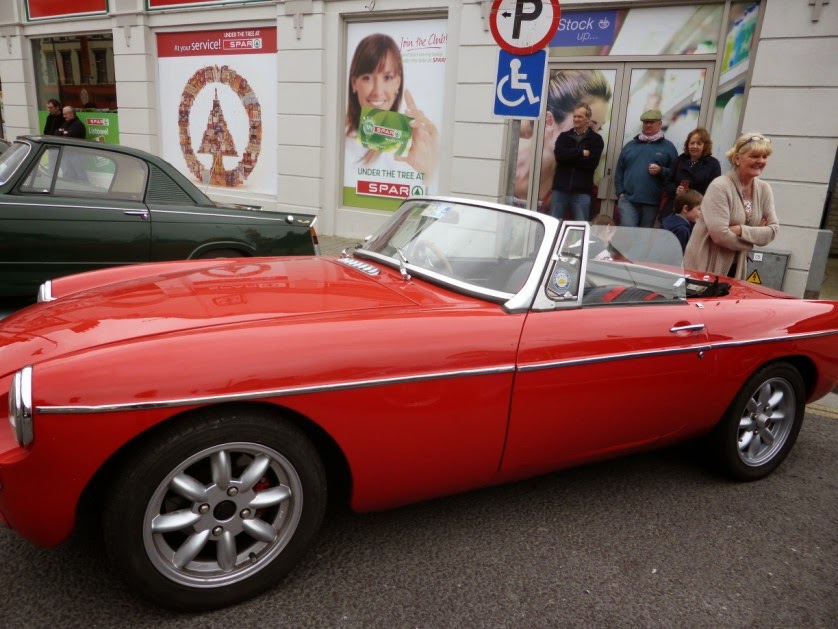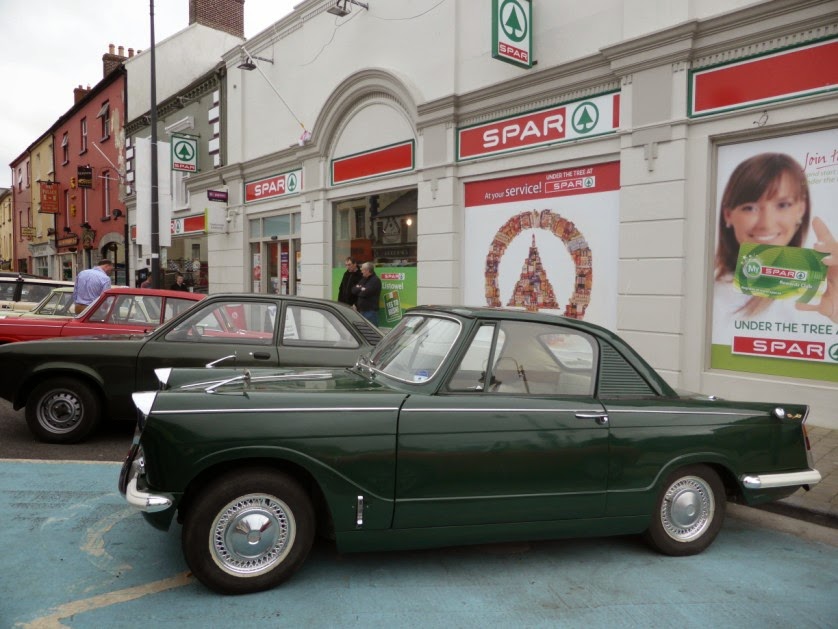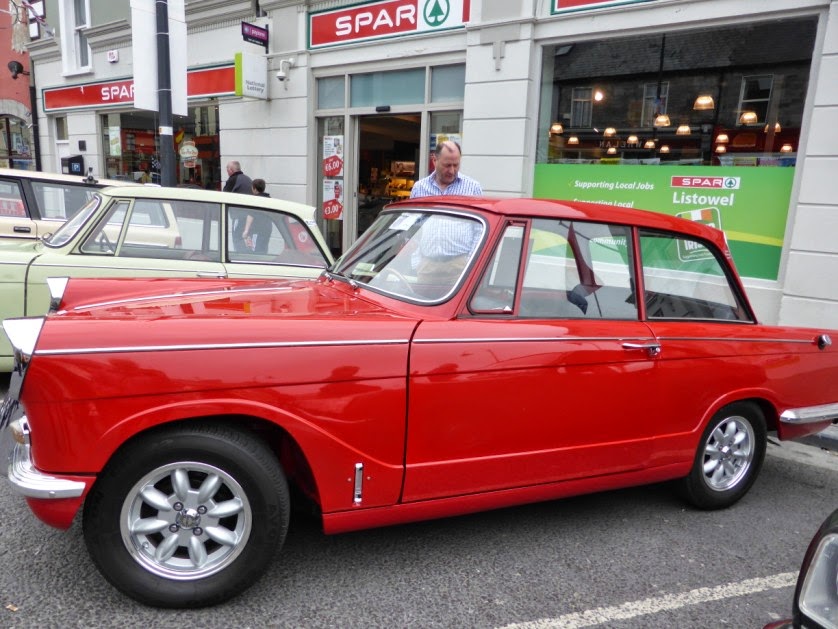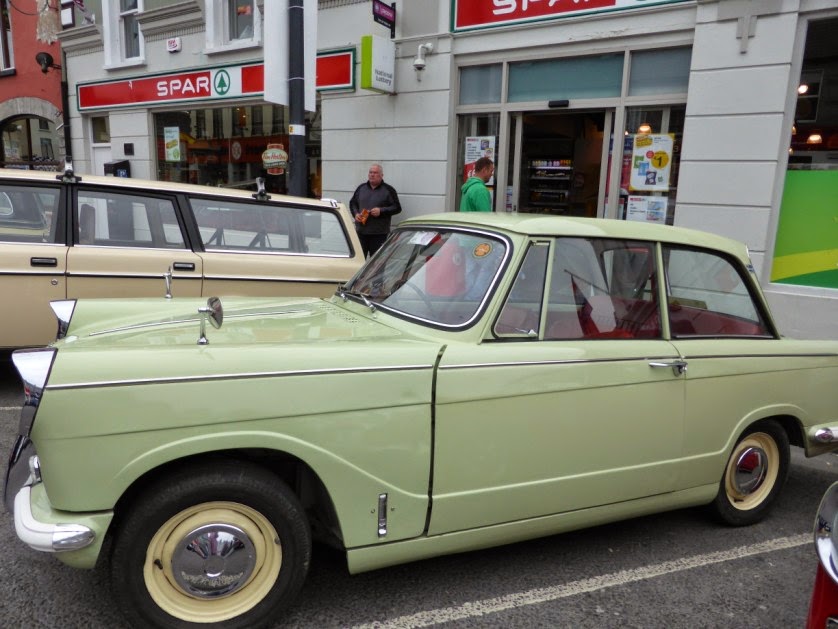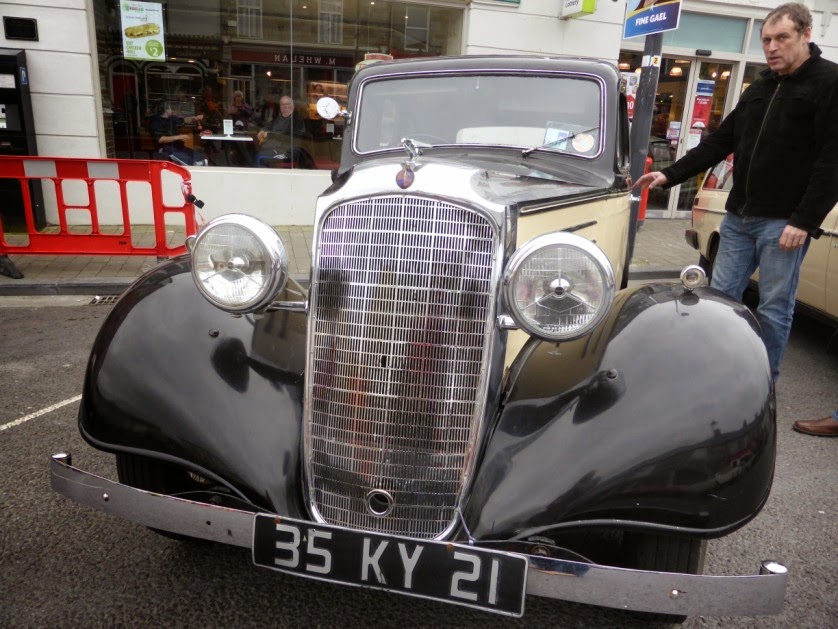 <<<<<<
Family search


I had a letter from Jo Chellwood who is researching her North Kerry ancestors.
Here is an extract from her email:
My father Maurice Brennan born 1913 Ballybunion Married my mother Josephine Carey born 1920 Dublin. She never lived in Kerry. My father moved to England and we followed later.


His father Martin married Hanoria Linnane….Lacca 1904. Her father John married Mary Fitzmaurice
A sister of Martin, Bridget married Jer Murphy (Joseph Linnane's uncle.) A daughter Annie was born about 1910. no details of marriage or birth. Hopefully Joseph can help out.

Martin's father Michael married Mary Deenihan….Lacca 1868
One of Michael's daughters Catherine married Patrick Lucid…children..Patrick 1892? Mary 1894? John 1895? Bridget 1896? Catherine died in childbirth.

Another daughter Mary/Maria/Mariah married Stack.(no name)…..children Peter about 1904 and John about 1908. Her husband must have died as she later married Jack Kennelly….daughter Mary

I have more detailed information including grave photo's from Killehenny.

It seems they all lived in Ballybunion/Lacca/Listowel.

My grandfather Martin Brennan and his father Michael were both blacksmiths

Does anyone know of the above or have any old photo's which they could photocopy for me. Am more than happy to reimburse any monies.


<<<<<<<
Sympathy


My condolences this week go out to Jer. Kennelly on the death of his sister, Mary Rose.
Jer shares with us this poem which was read at her funeral mass.
Letter from heaven
To my dearest family and friends
There's some things I'd like to say, but first of all, to let you know that I have arrived okay.
I'm writing this from heaven. Here I dwell with God above,
Where there's no more tears of sadness,
There is just eternal love.
The day Thursday, I had to leave you when my life on earth was through
God picked me up and hugged me and said, "I welcome you"
"It's good to have you back again,
You were missed while you were gone:
As for your dearest family, they'll be here later on."
Please do not be unhappy just because I'm out of sight;
Remember that I am with you every morning, noon and night.
God gave me a list of things that he wished for me to do;
And foremost on the list was to watch and care for you.
When you lie in bed at night,
With the days' chores put to flight,
God and I are closest to you ……In the middle of the night.
When you are walking down the street and you've got me on your mind,
I am walking in your footsteps only half a step behind.
There are many rocky roads ahead of you and many hills to climb.
But together we can do it by just taking one day at a time.
And when it is time for you to go from that body to be free remember that you're not going…
You are coming here to me.
R.I.P. Mary Rose Kennelly