Spring IS on the way: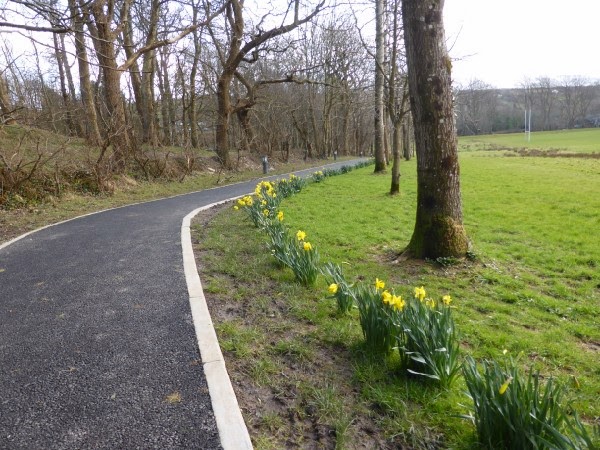 I snapped these this week on the path in the Cows' Lawn beside the Town Park.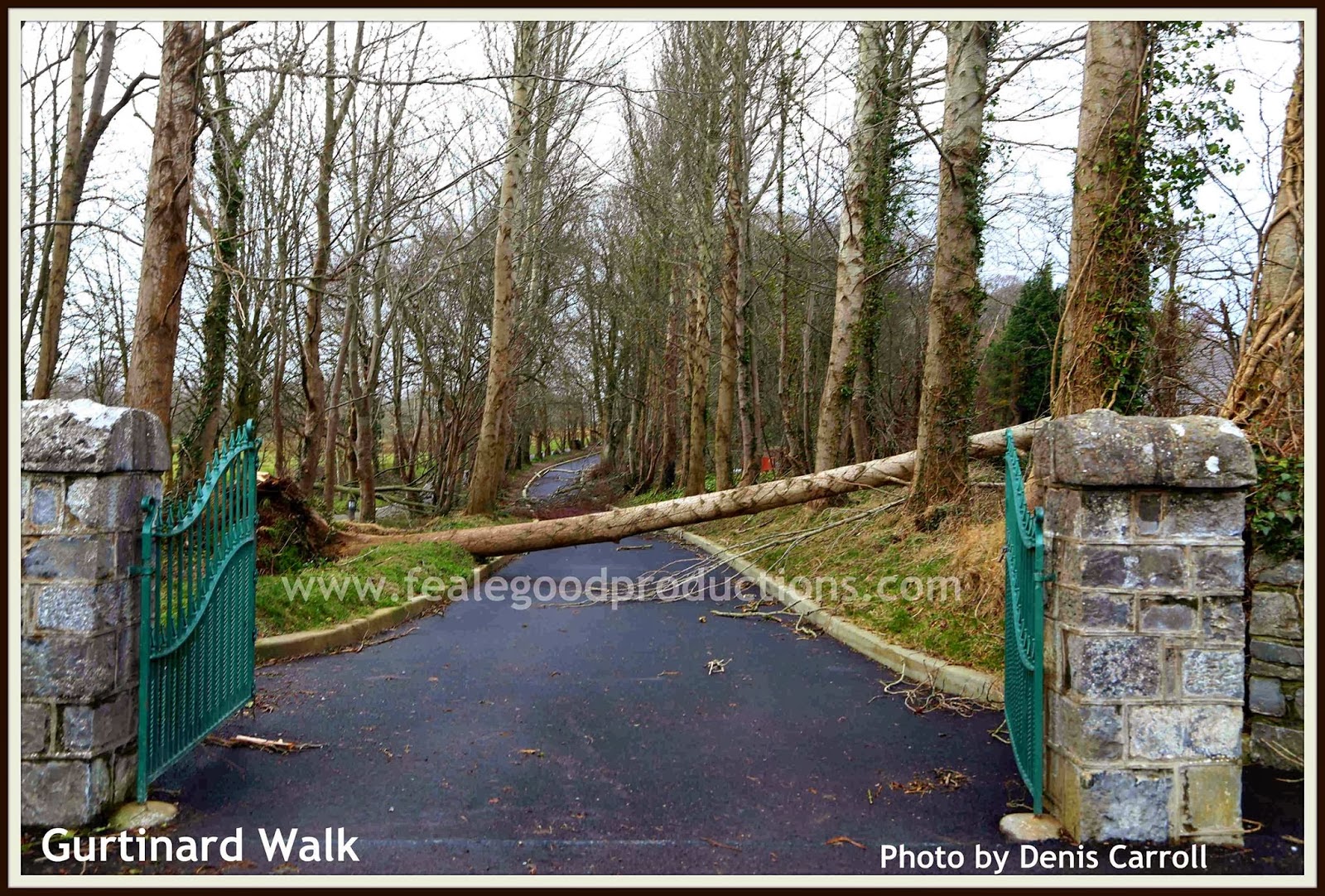 Remember this scene after Storm Darwin in Denis Carroll's photo?
Below is how it looks now.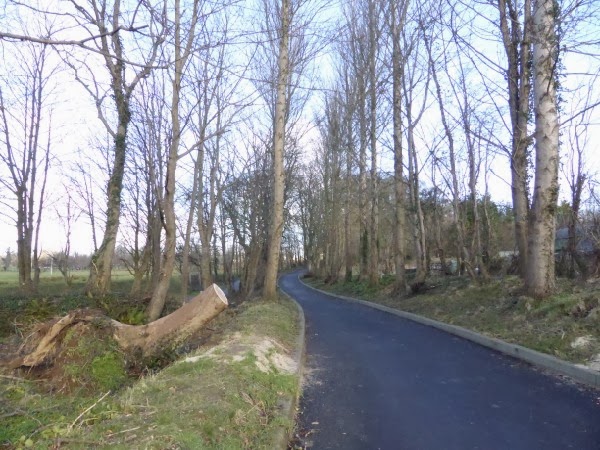 There is still much storm damage visible in the graveyard and in The Garden of Europe: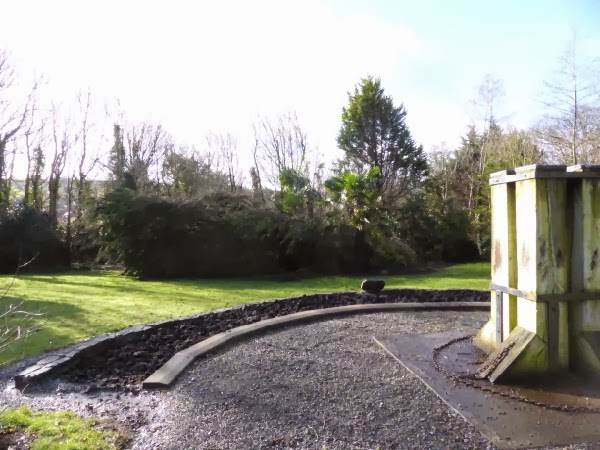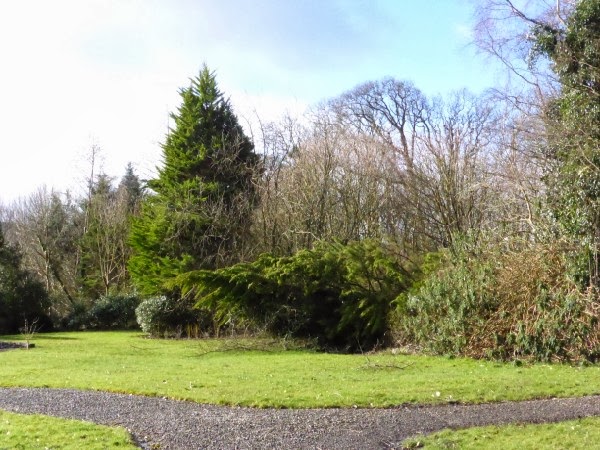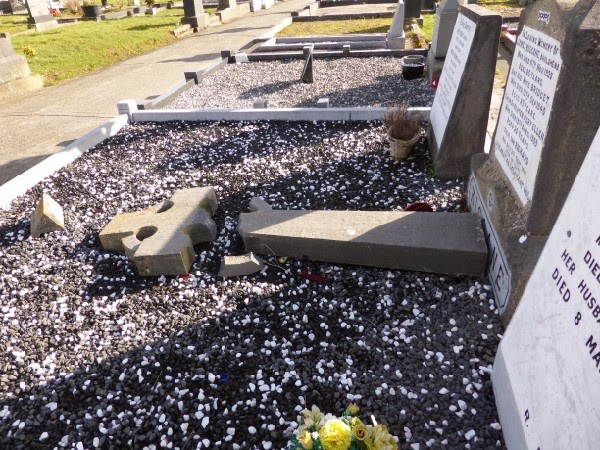 What lies beneath?
A reminder that our beautiful Garden is built on the old town tip; proof that it takes forever for plastic to disintegrate.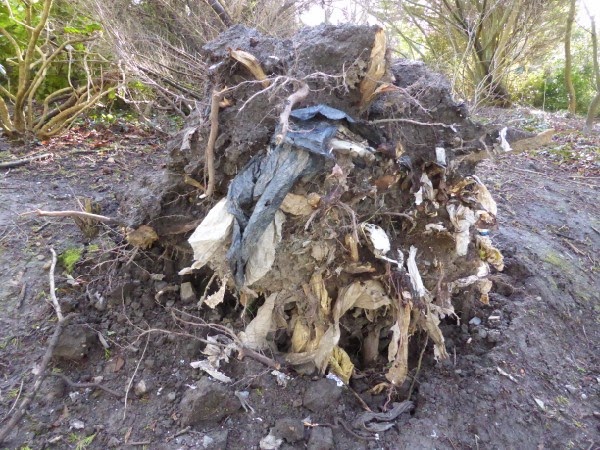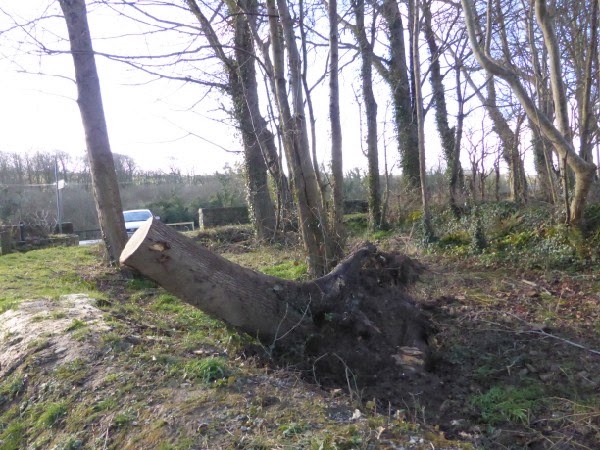 Everywhere I looked on my walk there were tree stumps.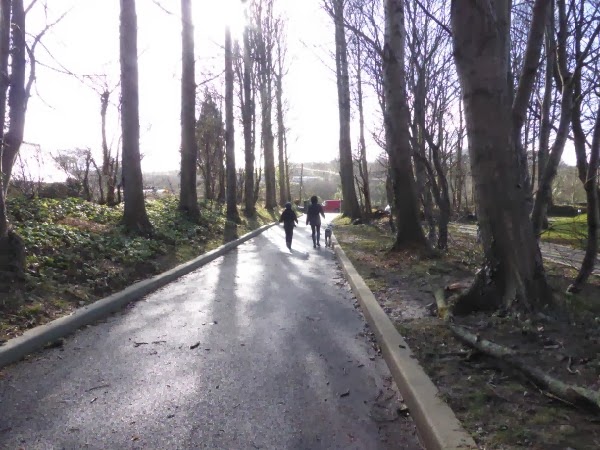 Life goes on. These early morning walkers are now used to viewing the damage.
There was lots of debris at the bridge and what looked to me like most of a grown tree in the river.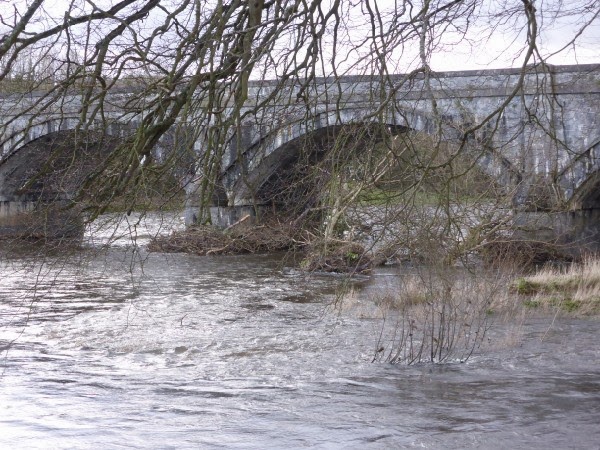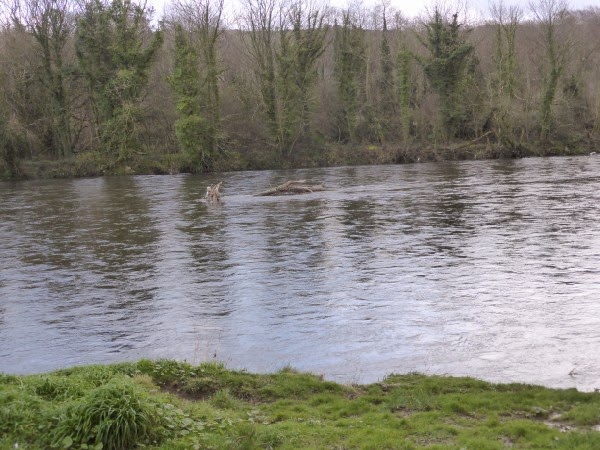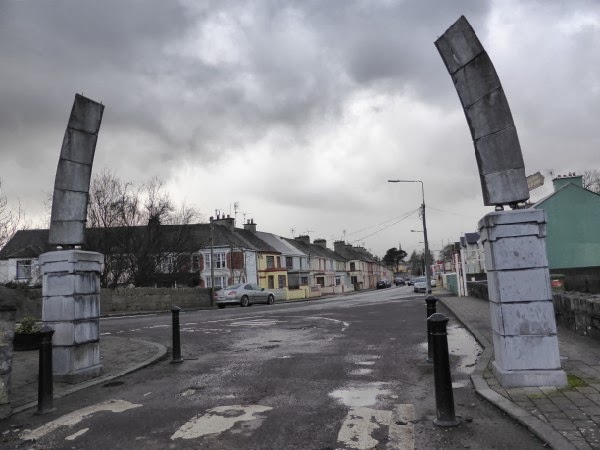 Fallen Arch!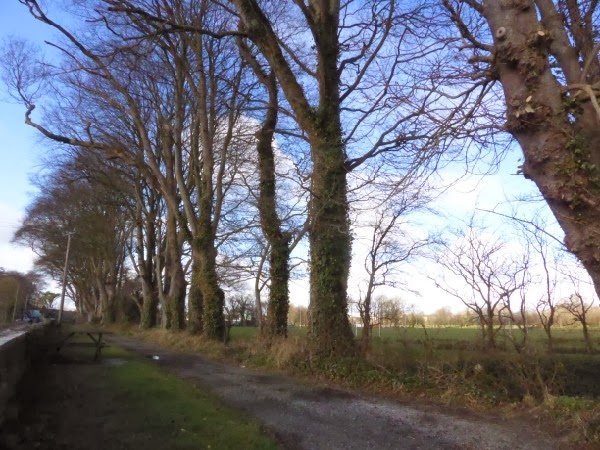 These trees by the river survived.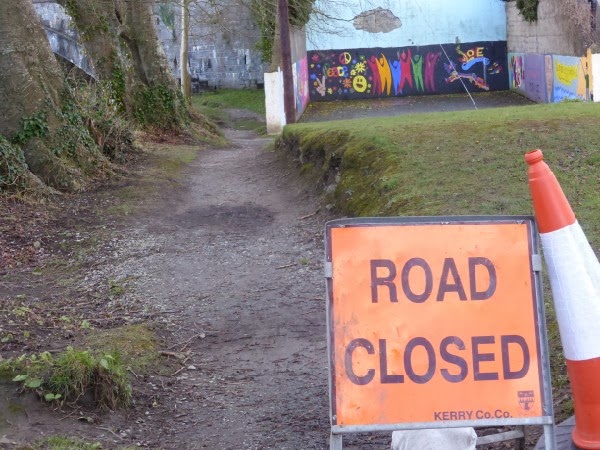 The River walk is closed until the debris is cleared.
Listowel Town Council decided at Monday's meeting to have all the trees in the Park professionally assessed and treated before the next storm.
<<<<<<
Postcript: Tom Coffey R.I.P.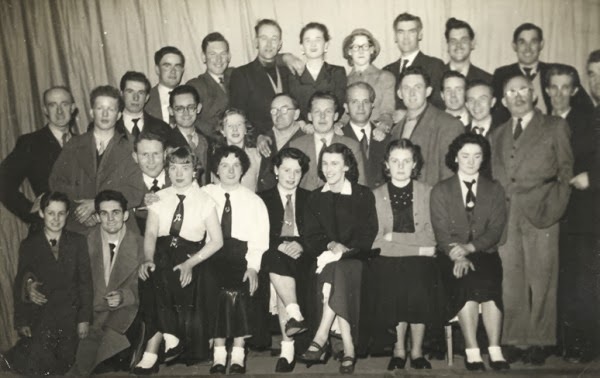 Junior forgot a name. The man standing at the back with the quiff (second from right) is Tom Coffey.
Our finding of this old photo was timely because Tom Coffey, who was a teacher and playwright passed away recently.
Junior sends us this memory of him:
Having a look at this week's Kerryman I see an obituary on page 20 for the late Tom Coffey, very sorry to read about his recent death. You will see him in the back row of your recent photo.
They write about his time In Kerry but no mention of the time he spent here in Listowel. Now I started work in McKenna's in Sept. 1953 and as time went by struck up a friendship with 2 work colleagues, Willie Barrett and Pat Somers. Indeed, Pat who lived in Billerough, just before the Six Crosses, used to call for me in the morning and give me a bar up on his bicycle, a fine strong lad he was.
It must have been the following year that we decided to do an Irish evening class in the old tech and our teacher was none other than Tom Coffey. Irish dancing was another one of his subjects and those ladies in the front of your photo were also involved.
The Kerryman obituary mentions his first play called Luiochan, Irish for Ambush, and it seems it won an Oireachtas award.
In actual fact, it was a group of us that put on that play first. We did it in Moyvane, Ballybunion and Listowel, hence our presence in that photo. He decided to enter it for the Limerick Drama festival and we were highly commended by the judge, who happened to be a brother of Gay Byrne but we did not receive a prize due to the fact that we were the only Irish play taking part that year and we were not in competition with anyone.
I honestly believe he was here in Listowel for 2 years, maybe the school terms of 1954 and 55. The obituary says he was in Dingle in 1955 so, if correct that could be starting the school term of '55.
I did learn a good bit of Irish dancing from him but I most certainly did learn that I had 2 left feet.
He was a lovely man, I never met him after he left Listowel.
May he Rest in Peace
(Thank you, Junior. You have some of the best stories. Keep 'em coming)