Lovely photos; Shame about the weather
One day in July Elizabeth Brosnan photographed the weather story of summer 2015 in North Kerry.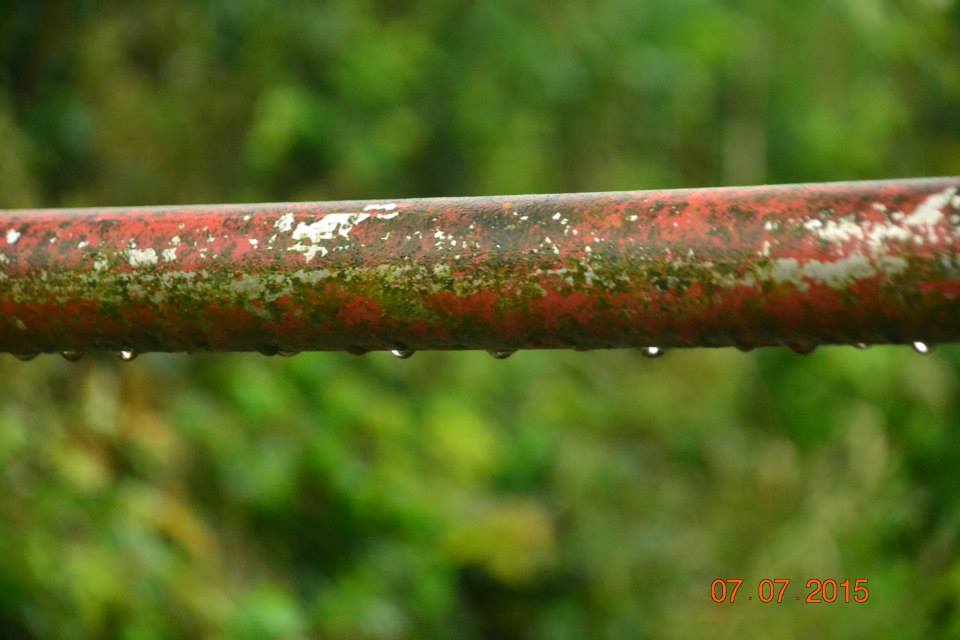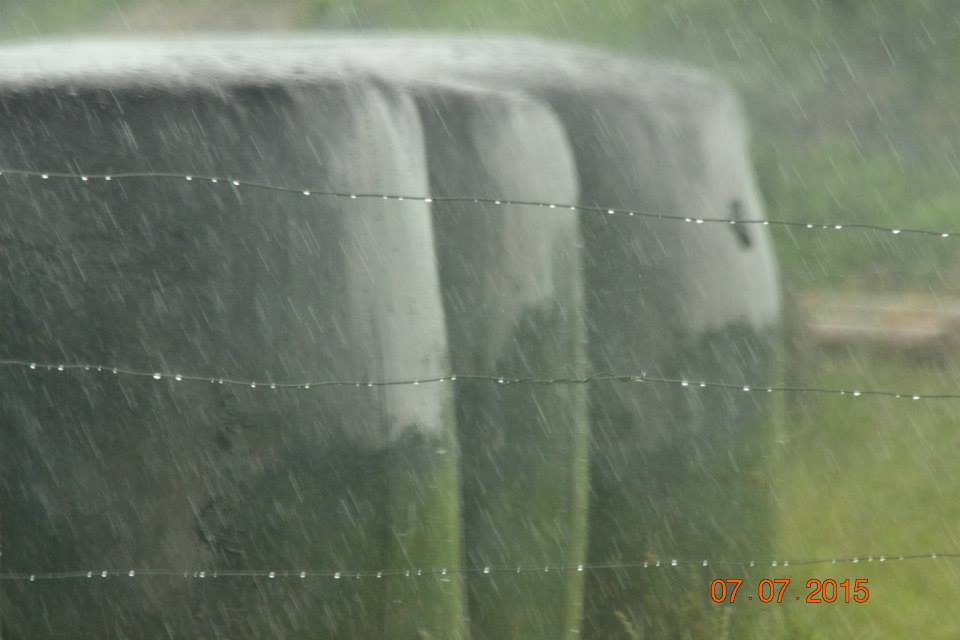 <<<<<<<<
A Close Call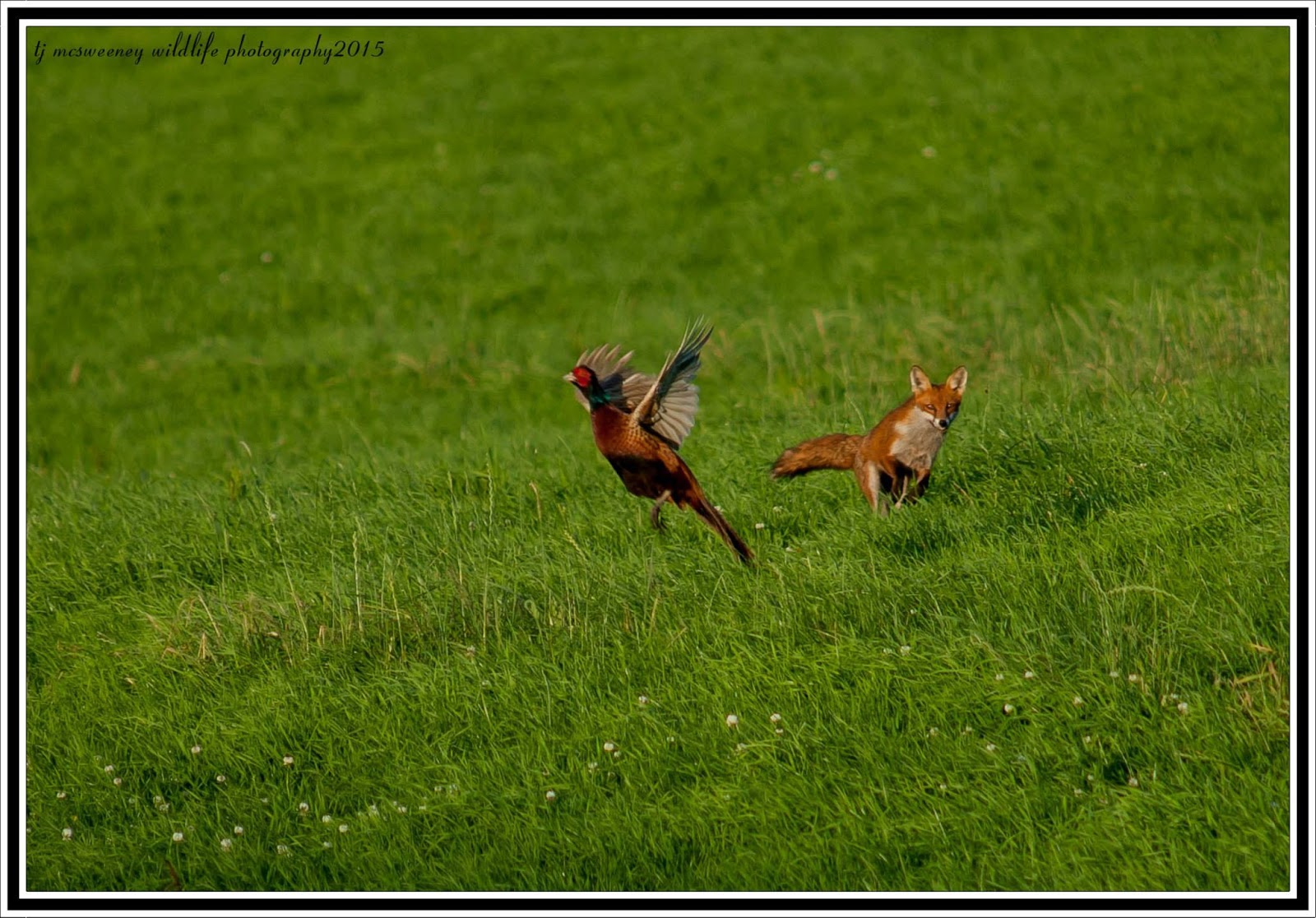 Photo: Timothy John MacSweeney
<<<<<<<
A Presentation at Áras Mhuire


Last week I visited Áras Mhuire for the occasion of the presentation of a bequest from a long time resident of the retirement home who had passed away recently.
Seán Collins had lived in Áras Mhuire for 18 years. He had made his home there and he was among friends. The outstanding memory everyone has of Seán is usually his piety and his devotion to The Holy Rosary. It was fitting that his statue of Our Lady, adorned with rosary beads. should be the symbol to represent him at the little ceremony. Trish Joy, Person in Charge at Aras Mhuire, accepted the donation from Eilish Dillane (sister of the late Sean Collins) and her husband Michael gave a lovely little speech outlining Sean's time in the home and expressing the family's appreciation of the care he received there. John O'Keeffe represented the Board of Management.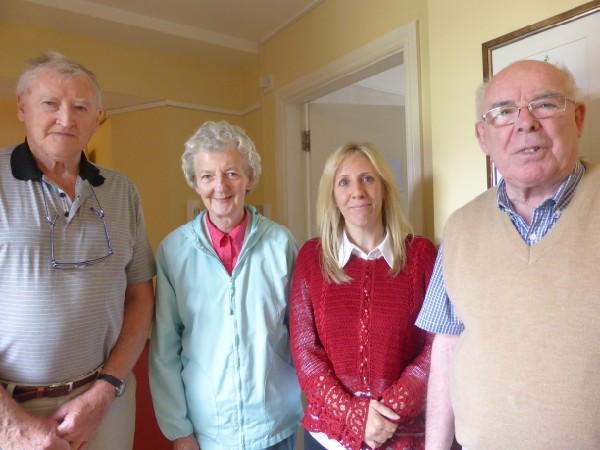 John O'Keefe, Eilís Dillane, Trish Joy and Michael Dillane.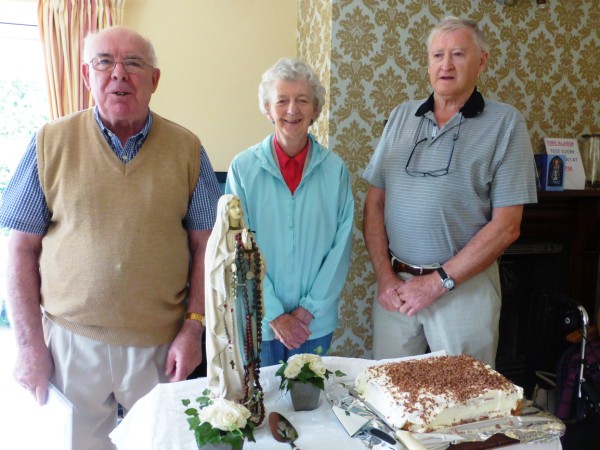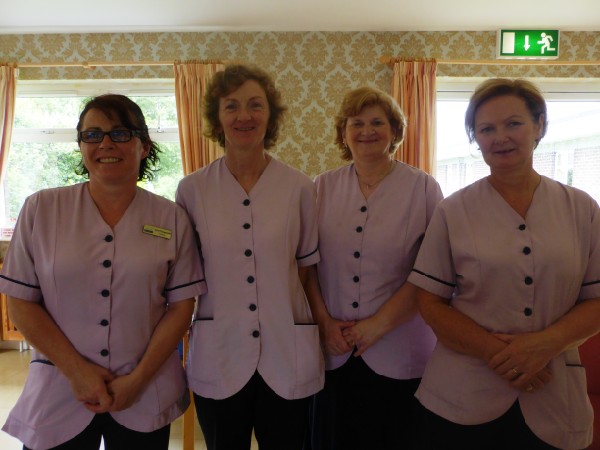 Some of the care assistants I met .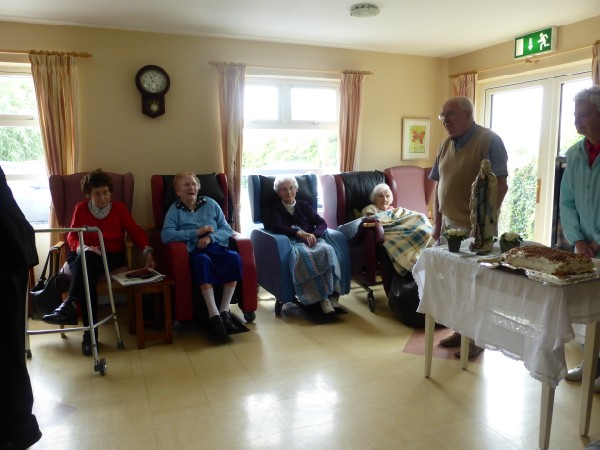 Some of the residents who were present.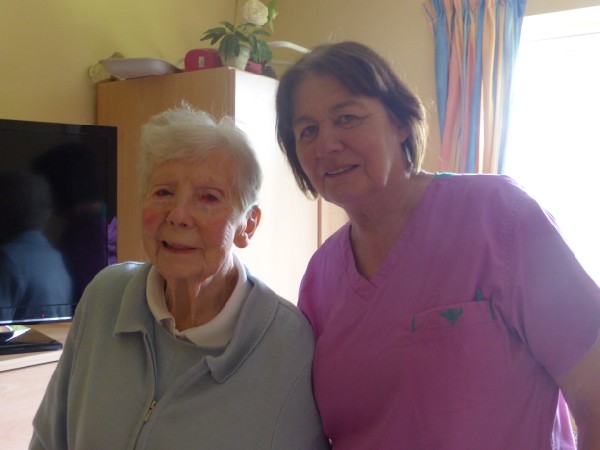 I met an old friend, Eileen Fitzgibbon. She is pictured here with Claire Carmody who organized my visit.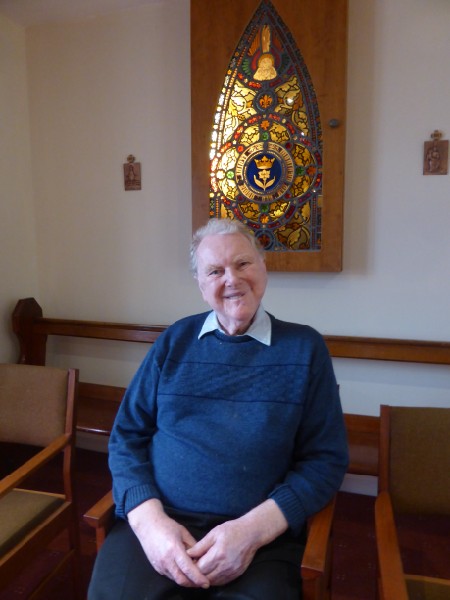 James Gould took me to the oratory and showed me the fittings which had come there from Listowel's Presentation Convent Chapel.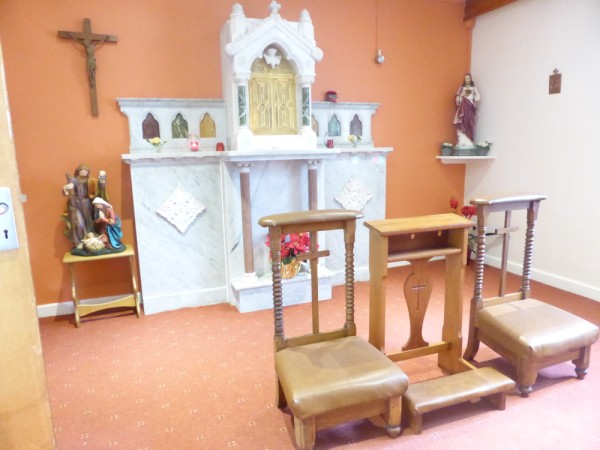 This was the side altar in the convent chapel and the prayer stools came from the convent as well.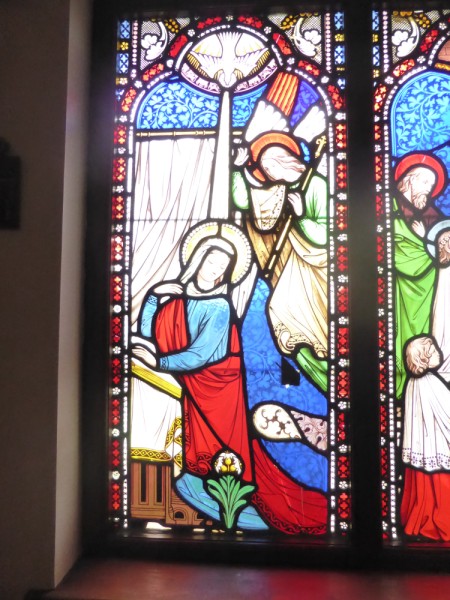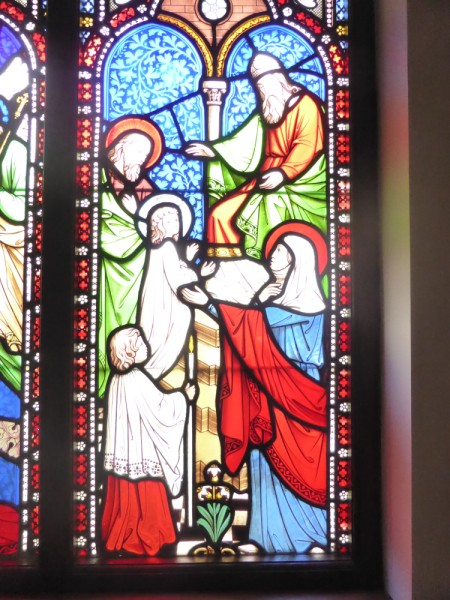 The Annunciation and Presentation Windows once adorned the Pres chapel as well.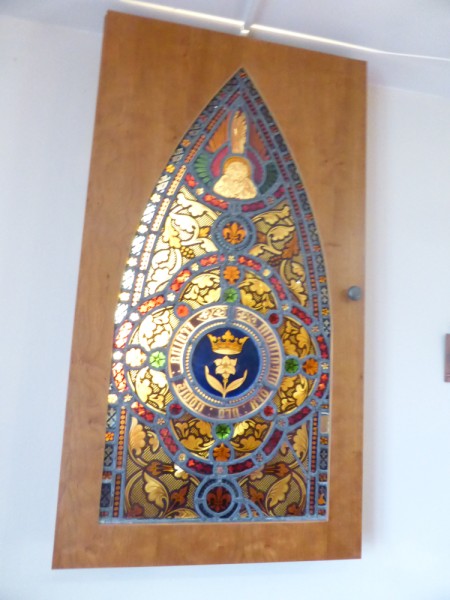 <<<<<<


A Peaceful Oasis in Cork
For my Cork family reading this, be assured, I'm only touching that flag out of politeness. The other flag bearer, Fr. Pat Moore is a proud Kerry man and well on his way back to The Kingdom. I found Fr. Pat in great form, definitely on the mend and only looking a little the worst for his recent ordeal. They say that faith can move mountains. Fr. Pat is living proof.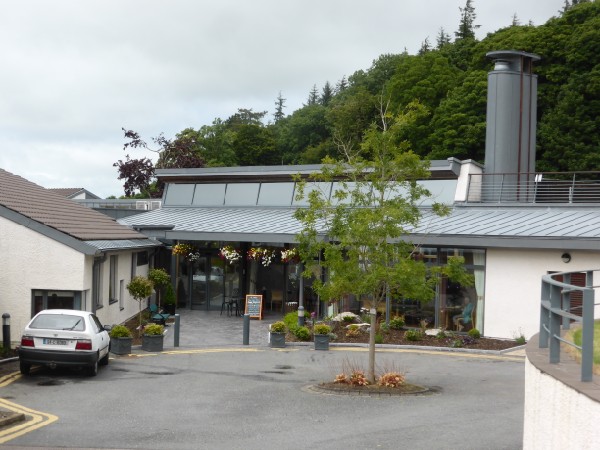 He is convalescing in a lovely spot, Mount Desert.
Cork is located in a valley and appropriately enough, Fr. Pat's new abode looks down on that valley.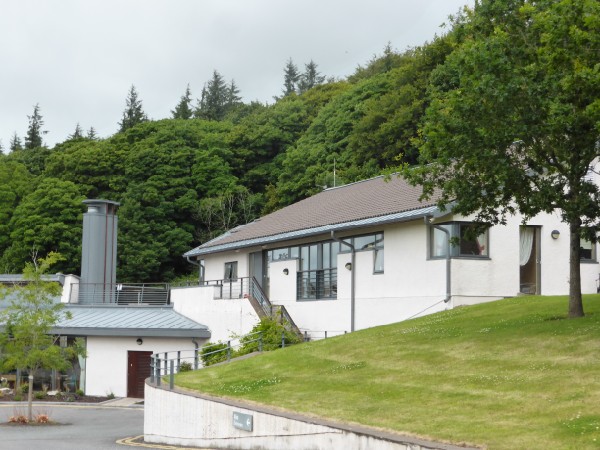 Just down the road from the gate of Mount Desert is this entrance to a magnificent shrine, a feat of engineering set back into the hill.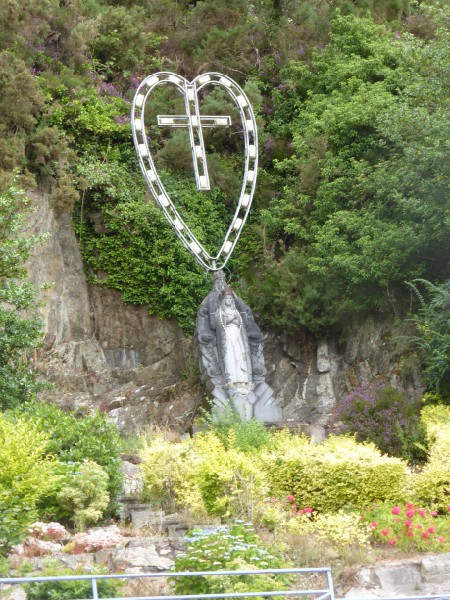 This extraordinary heart shaped thing on top of the grotto looks like it might light up at night. Should be worth seeing.
I looked this effigy up on Google and this is all I could find;
"Set of twelve freestanding rectangular rosary stations, erected 1952, comprising carved limestone plaques with incised pictures and lettering. Located at intervals against wall to roadside marking decades of the rosary and terminating in grotto to west. Grotto comprises stepped structure housing statues with limestone boundary walls and wrought-iron railings. Dedicated to Our Lady.

Appraisal
Marking decades of the rosary and terminating in a grotto, these plaques are a very unusual feature to the roadside. The plaques have been executed to a high standard by skilled craftsmen. Opened on Assumption day 1952 the grotto and plaques play an important role in both the religious and social fabric of the area."

I spotted those "rosary Stations" alright. I'll have to go back for a closer look. As they say on Facebook…..feeling fascinated.