Garden of Europe; Garden of Remembrance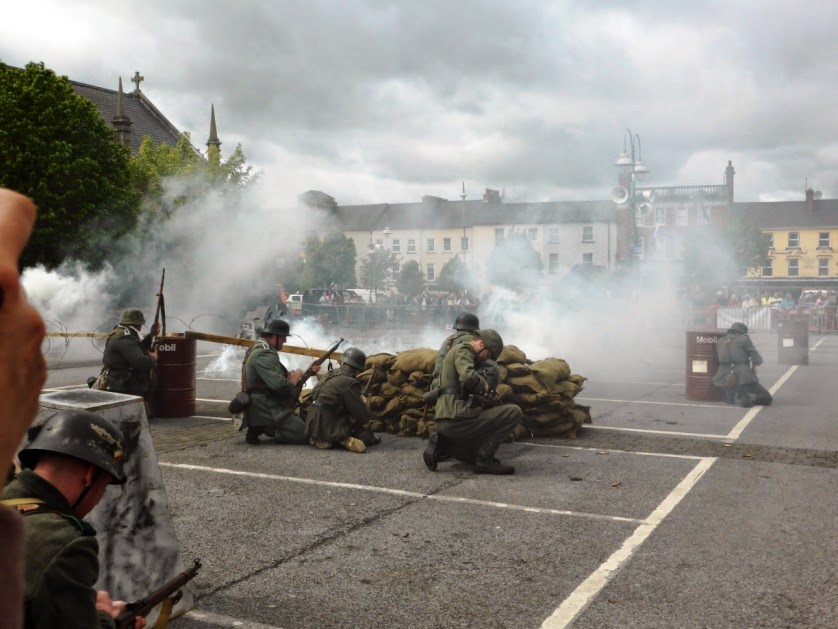 Taking a break from the battlefield at the May weekend, I and my visitors took a walk to the park via The Garden of Europe.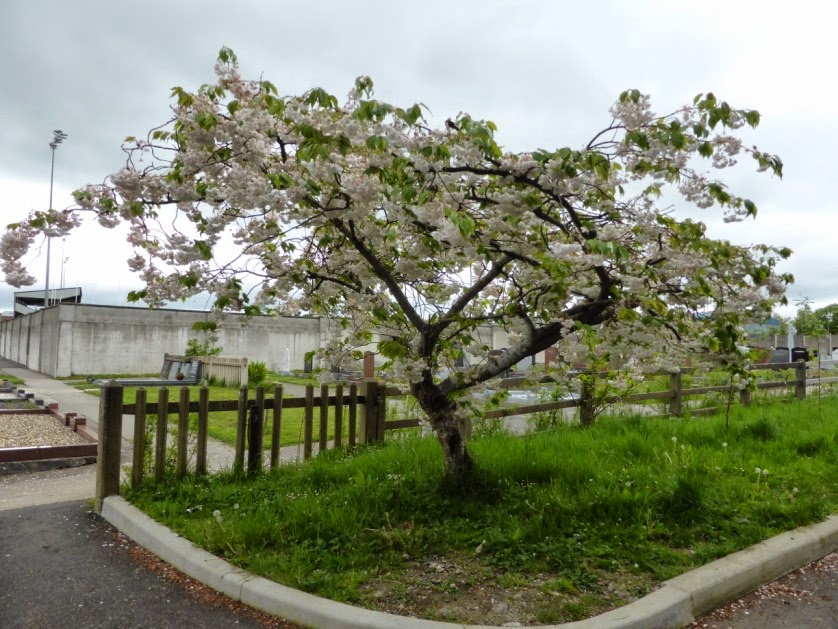 This lovely tree is at the entrance to St. Michael's Graveyard.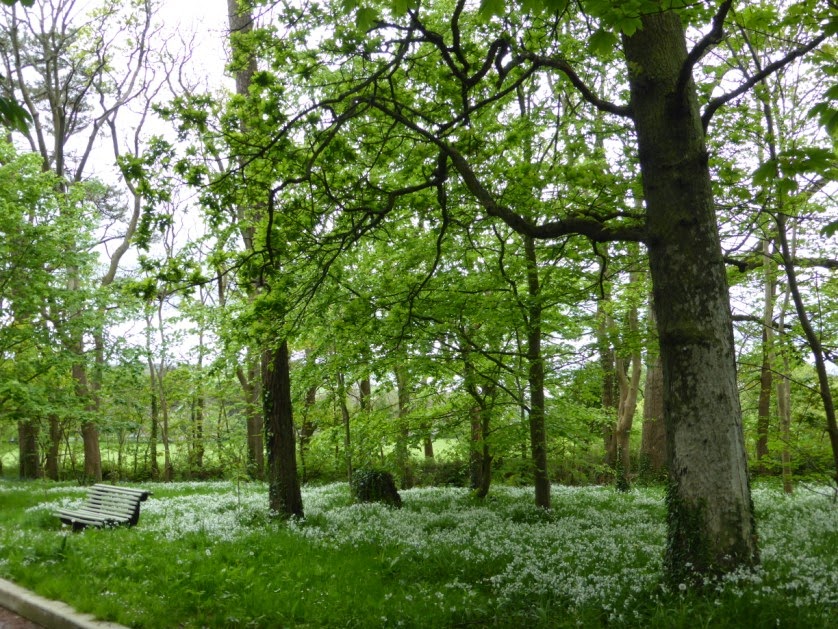 This lovely carpet of wild garlic is to the right of the path beside the Garden of Europe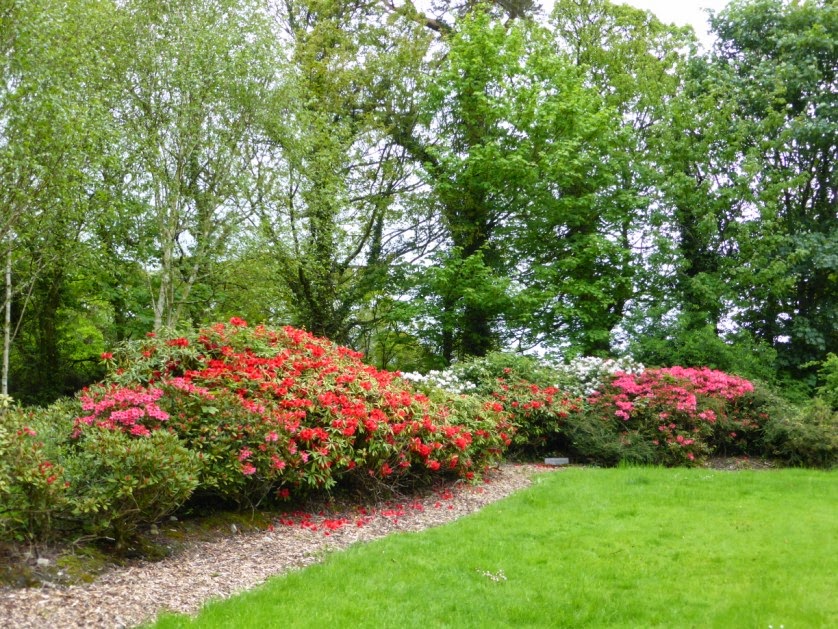 Rhododendrons in bloom, lovely!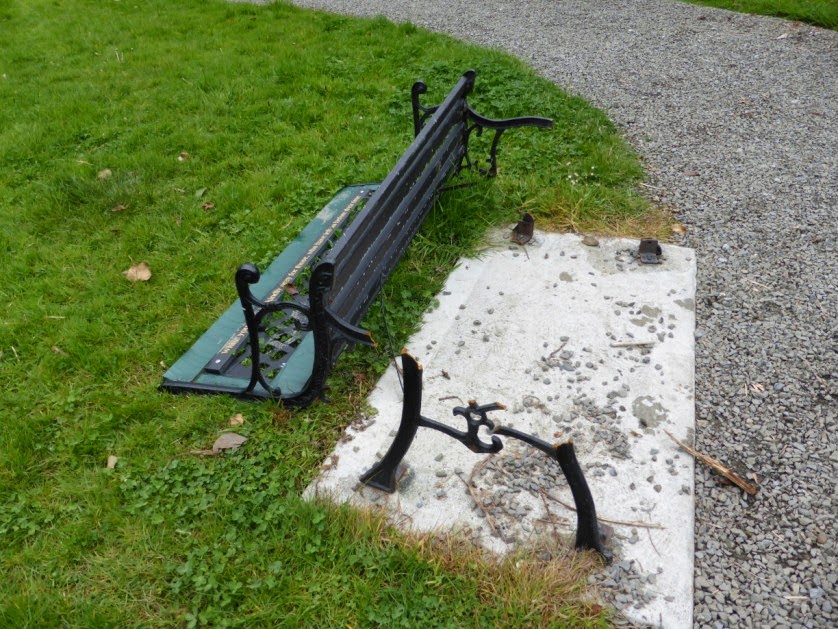 This bench was just not up to the task. Fragile and vulnerable, it broke like the young people it commemorates when the stresses of this life became too much. Maybe we should leave it thus!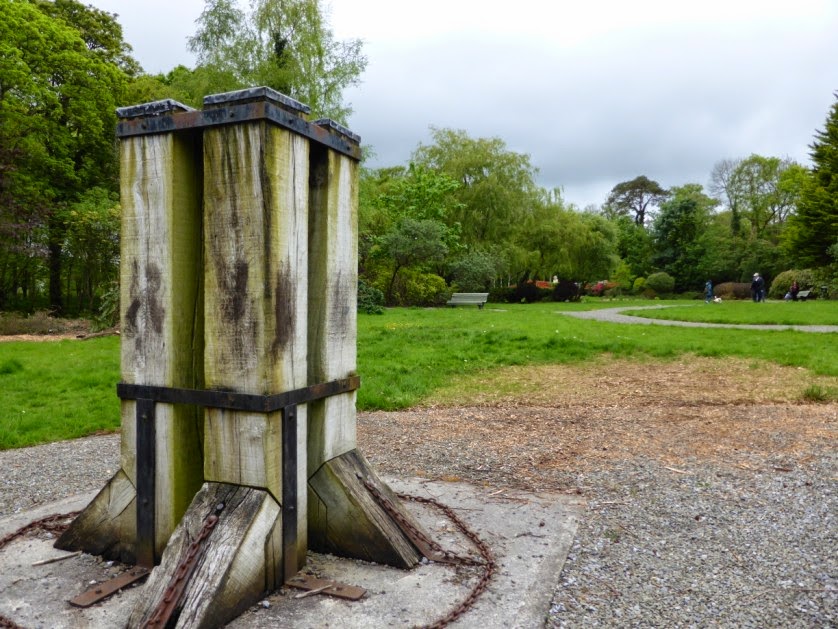 This is Listowel's Holocaust memorial. It stands to remind us of the worst atrocities of WW2. The wooden sleepers remind us of the railway carriages that took the doomed to concentration camps and the iron and chains stand for their captivity. In the distance we can just see the bust of Schiller, a gift to Listowel from the German people. Schiller represents for Germany a far better time. His most famous composition is Ode to Joy.
<<<<<<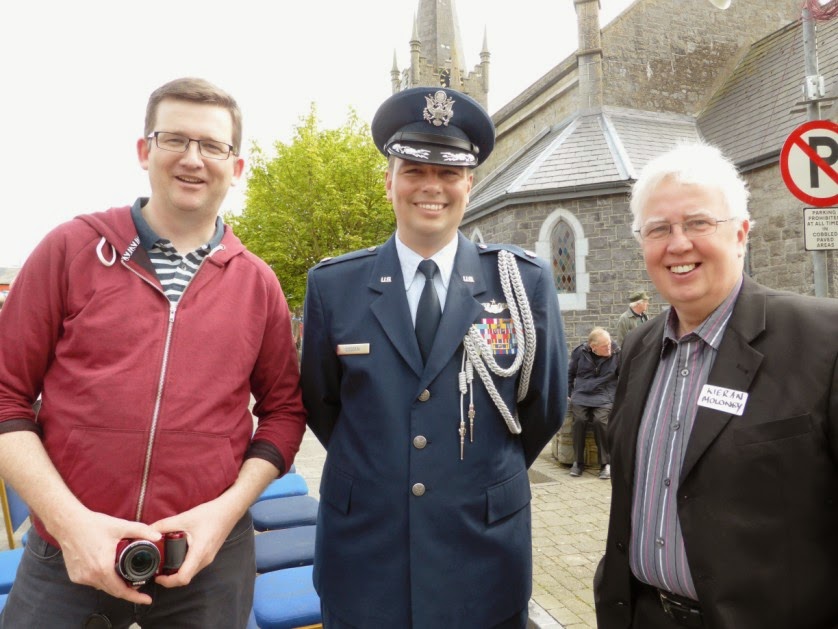 Kieran Moloney of the organizing committee of Listowel Military Tattoo with Ger. Greaney of Forurgenealogy and Sean Costin of the US in The Square, Listowel for the wreath laying ceremony.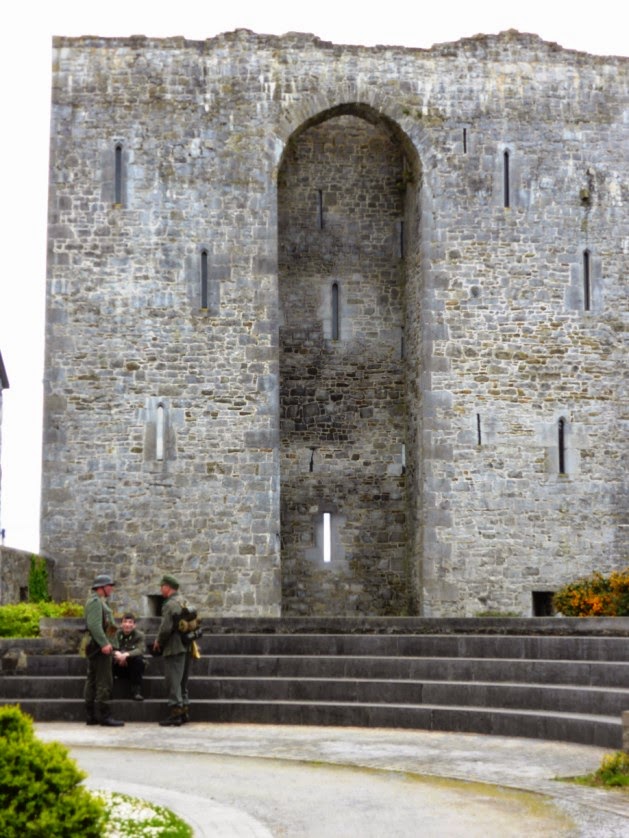 A few tired 'soldiers' took a breather at the castle.
<<<<<<
Wild Boar Productions
One of the unexpected fringe events at the Military Weekend was a display of medieval fighting by Kanturk's Wild Boar Productions, a theatre and entertainment group from my home town.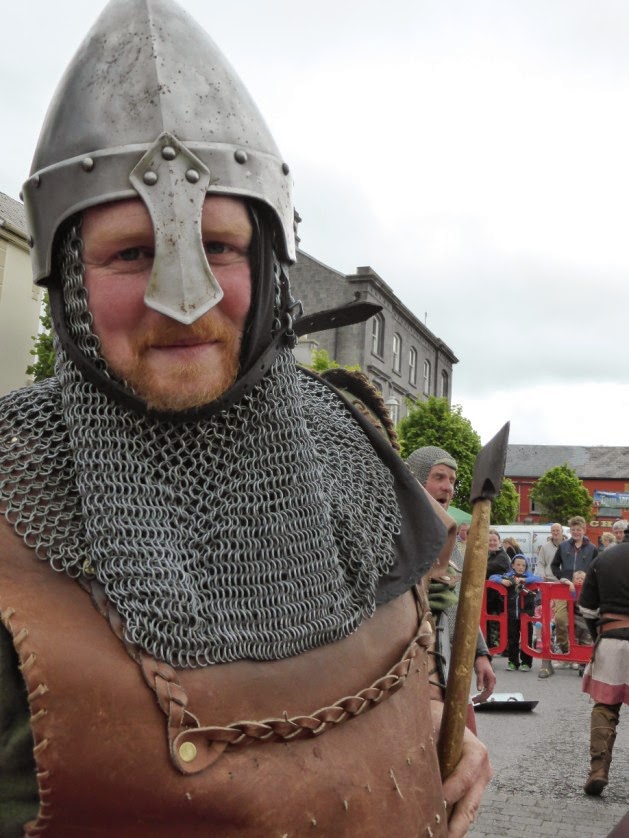 This is Michael O'Sullivan in full medieval costume ready to take on all comers.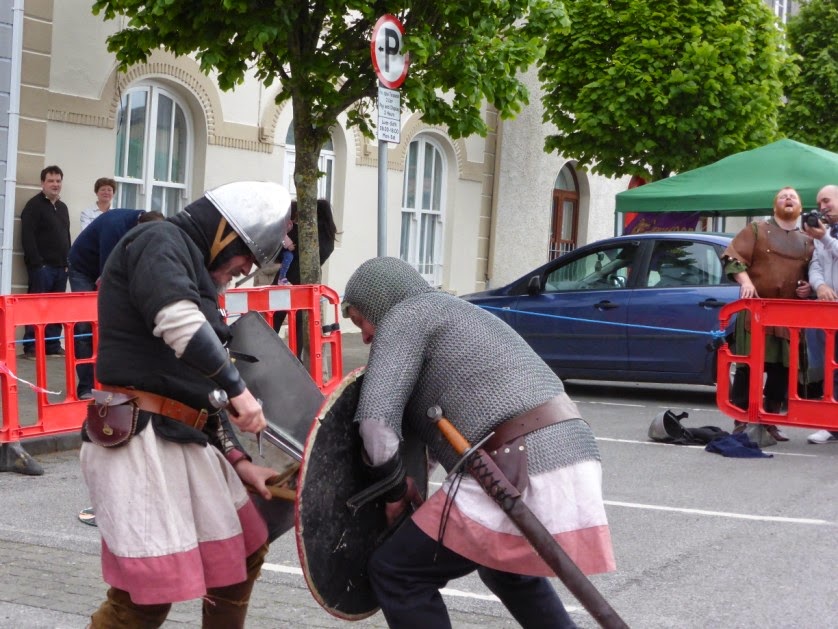 A bit of a schemozzle here
This little girl was up for the fight.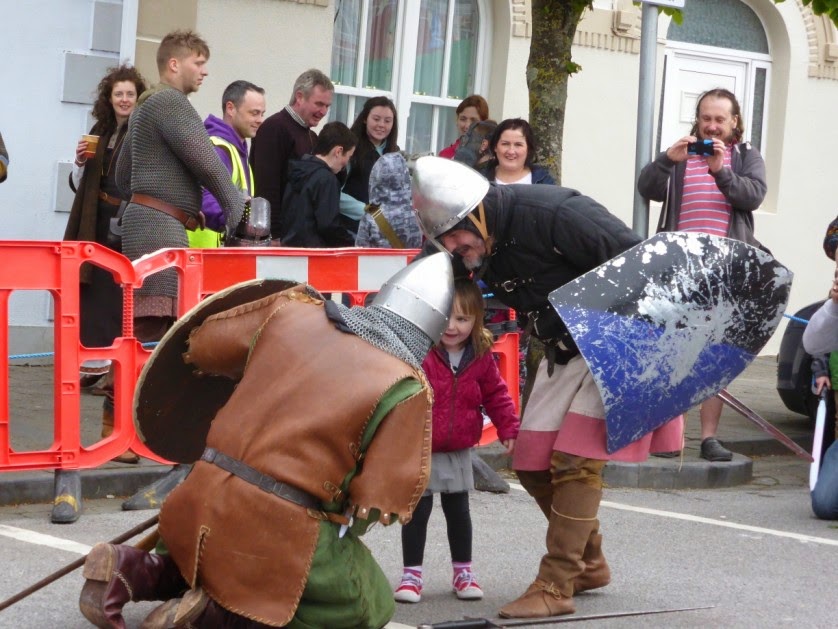 With a little help, she slew the foe.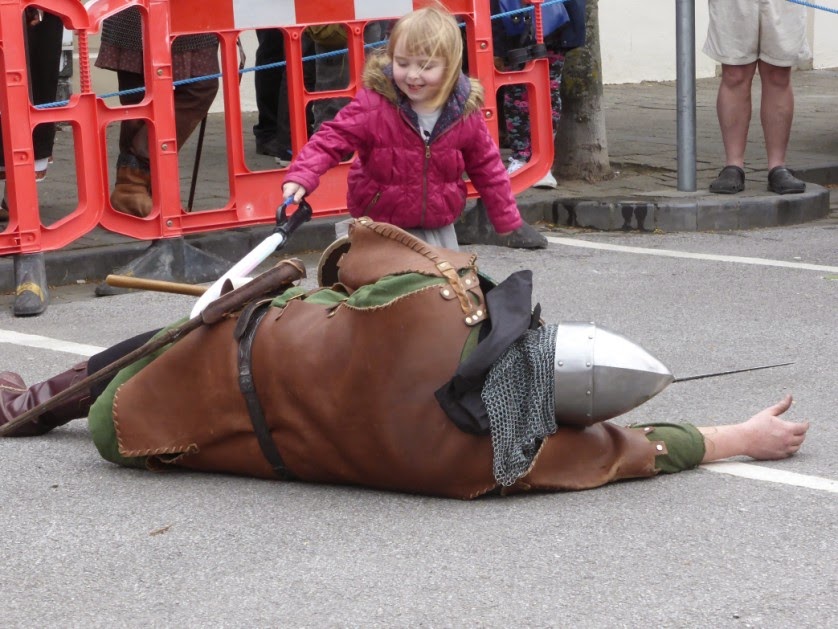 Encouraged by the onlookers, she sealed victory by placing a foot on her slain opponent.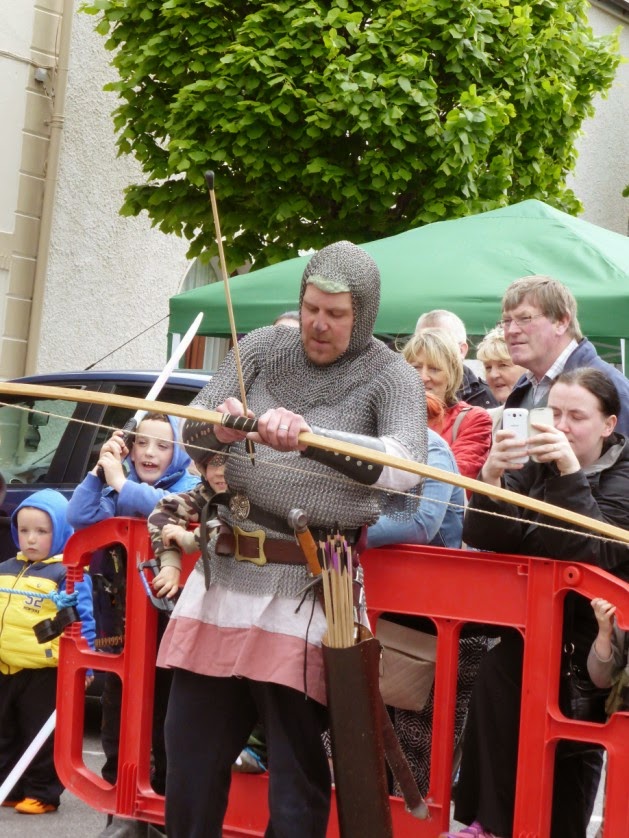 This actor gave a display of archery.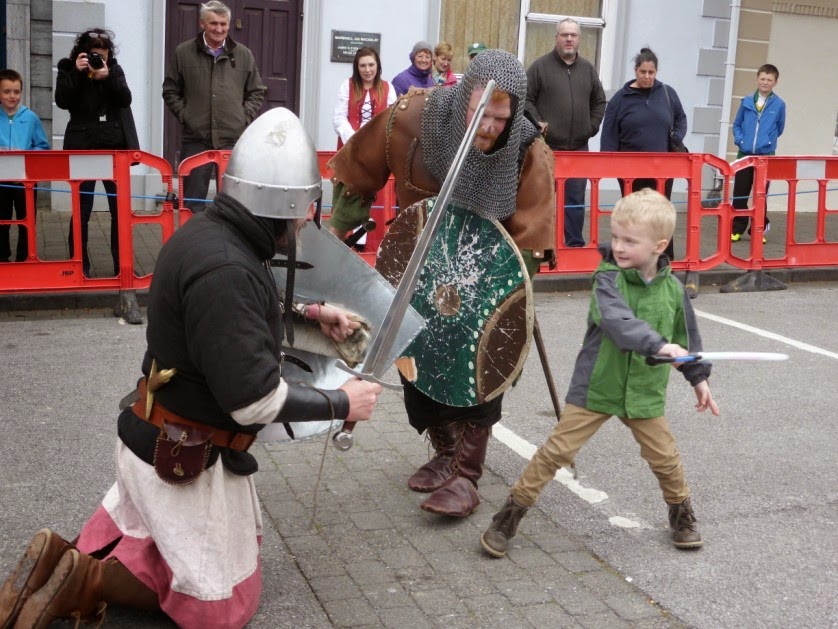 Another local warrior tried his hand at it.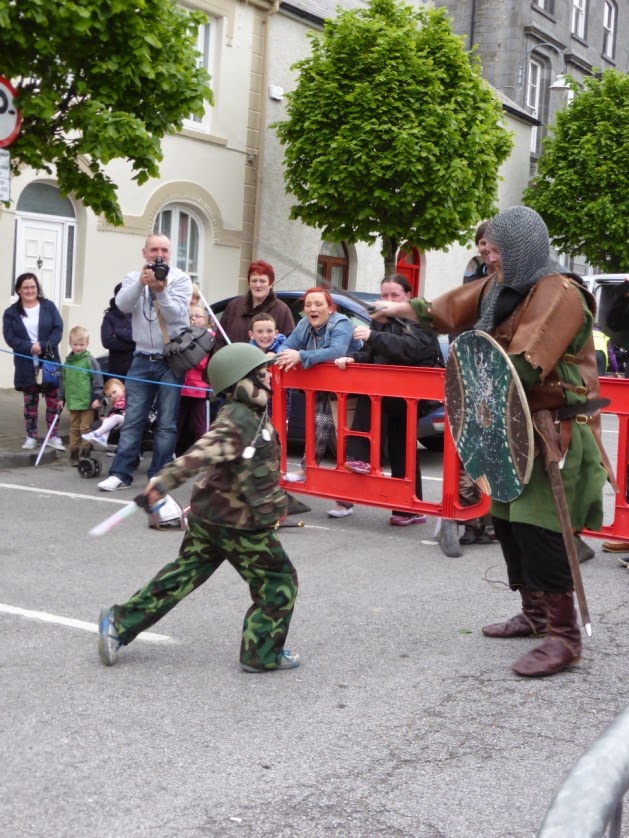 This lad took it all way too seriously and seemed out to inflict maximum damage.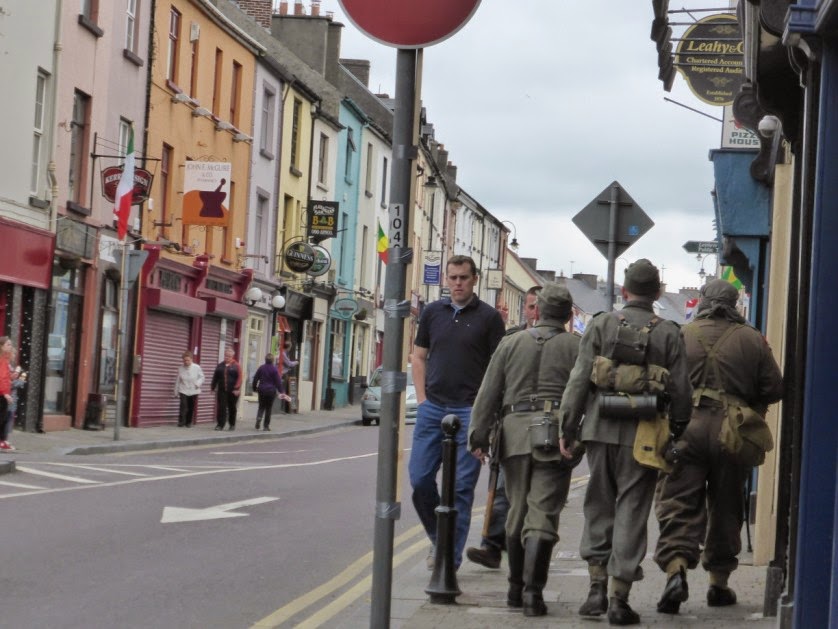 Homeward bound

<<<<<<<<<<<<

The Star and Garter was , as usual, good for a laugh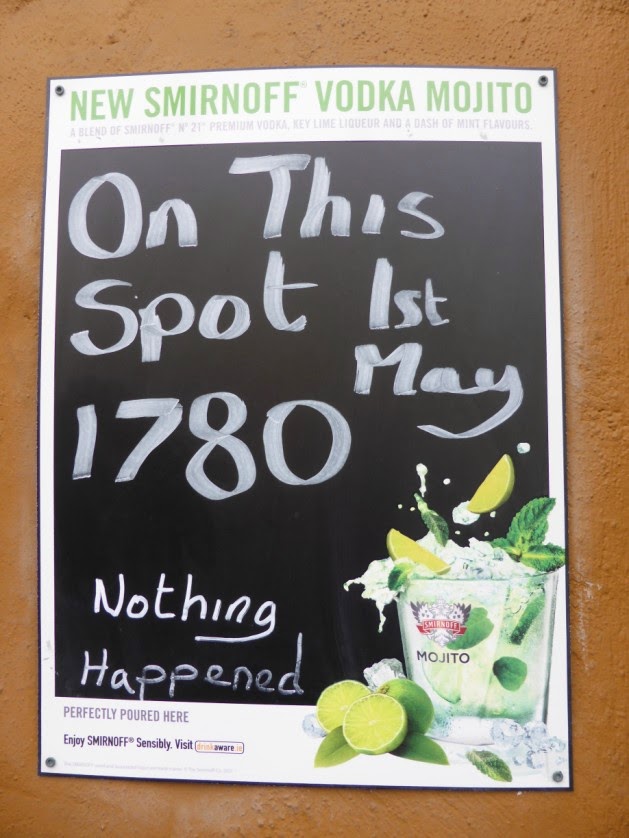 <<<<<<<

Meanwhile in the U.S.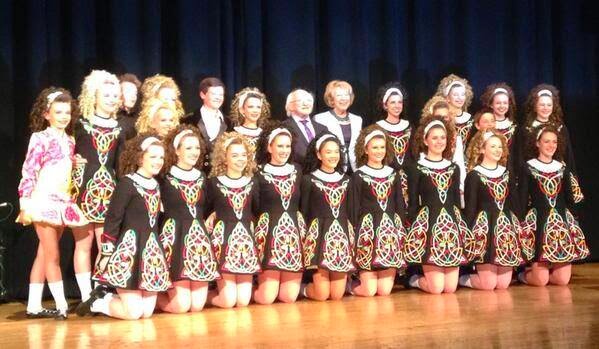 photo: Irish American Heritage Centre
Pupils from The Trinity Academy of Irish Dance performed for president Michael D. and Sabina Higgins in Chicago this week
<<<<<<
Read all about a new suitor for the hand of Mary Keane here
Billy Keane at his witty best!
<<<<<<
Be sure to buy The Irish Independent on Friday. It will contain a souvenir supplement all about Listowel Writers' Week. Those two lovely girls on the cover are my grandchildren.