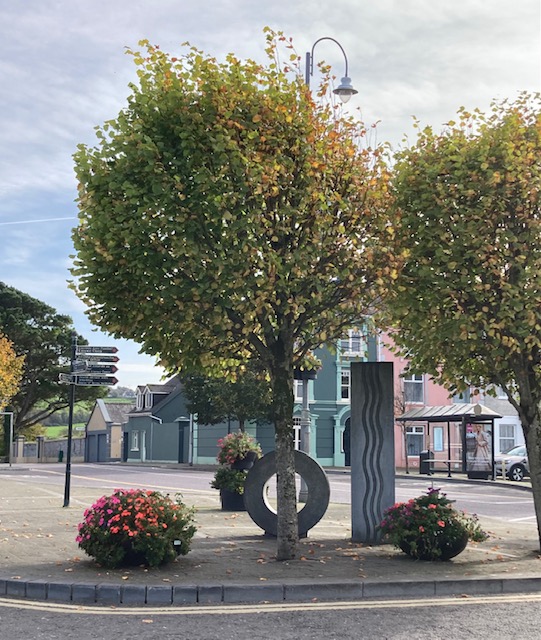 "The trees are in their autumn beauty
The woodland paths are dry……"
<<<<<<<<<<<
Our 2 Final Stops on Food Trail 2023
Our marvellous trek around town during Listowel Food Fair's Food Trail 2023 ended in William Street.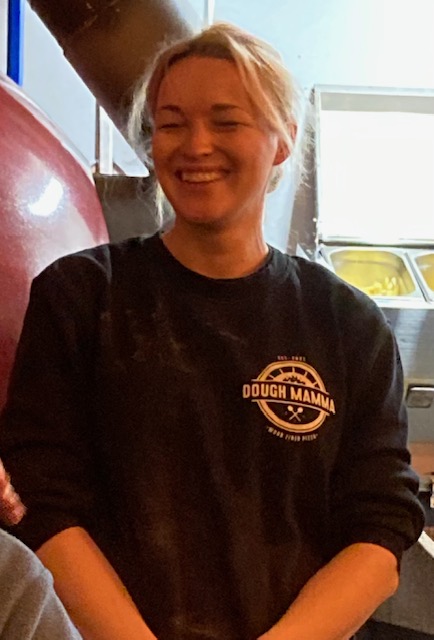 In Dough Mamma, this lovely lady told us about their offering which is much more than just piazza. She told us that dishes in her native Ukraine are much more complex. Even a simple soup has 10 ingredients.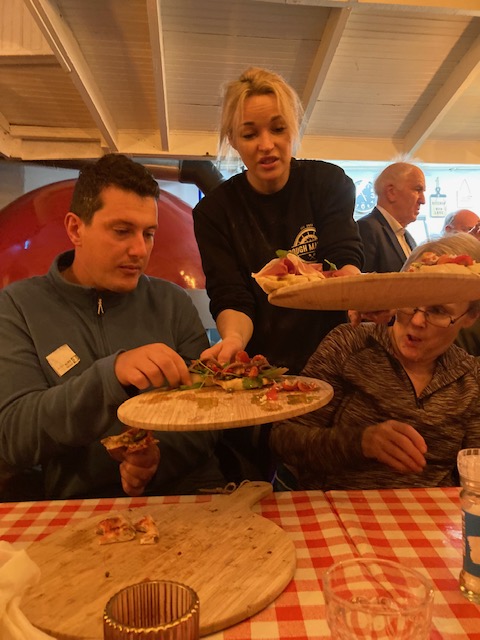 We got samples of different piazzas and bruschetta.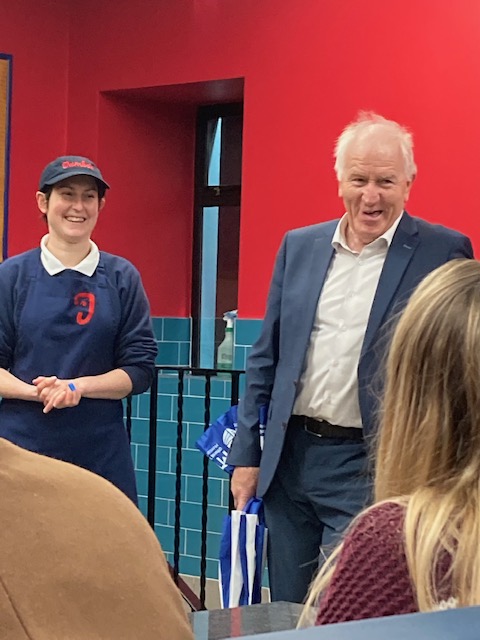 On to Jumbo's, another Listowel institution. Jade filled us in on their latest offering , a Listowel burger made completely from local components.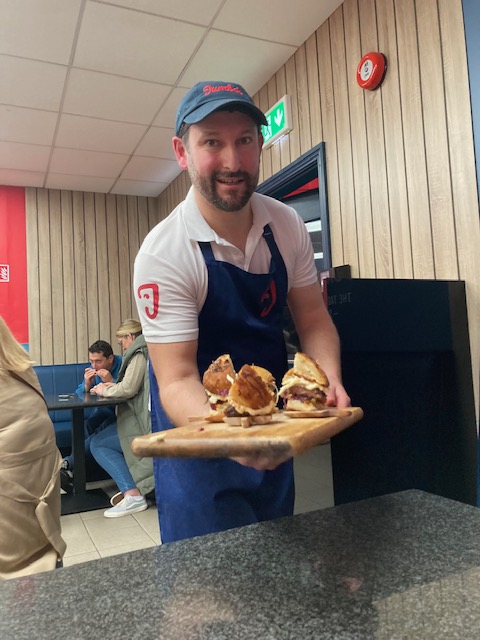 Damien brought us all a sample. I'm not surprised that it sells out every day.
<<<<<<<<<<
A Second Coming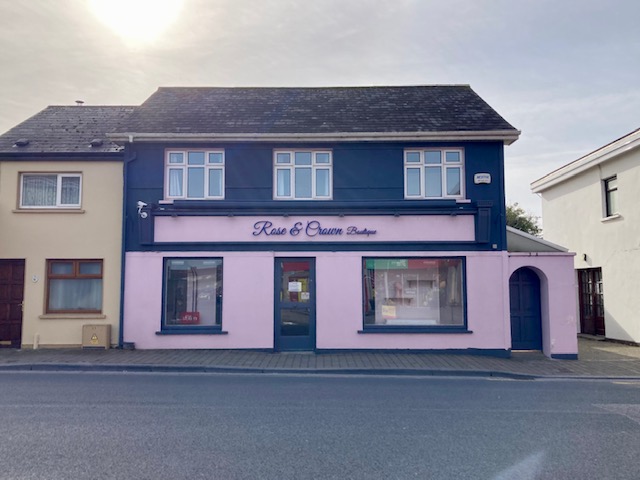 The Rose and Crown has reopened.
<<<<<<<<<
Capuchin Annual Archive
There are some marvellous photos documenting Irish life in days gone by in the Capuchin Archive. Here is one such photo and the caption by the archivist.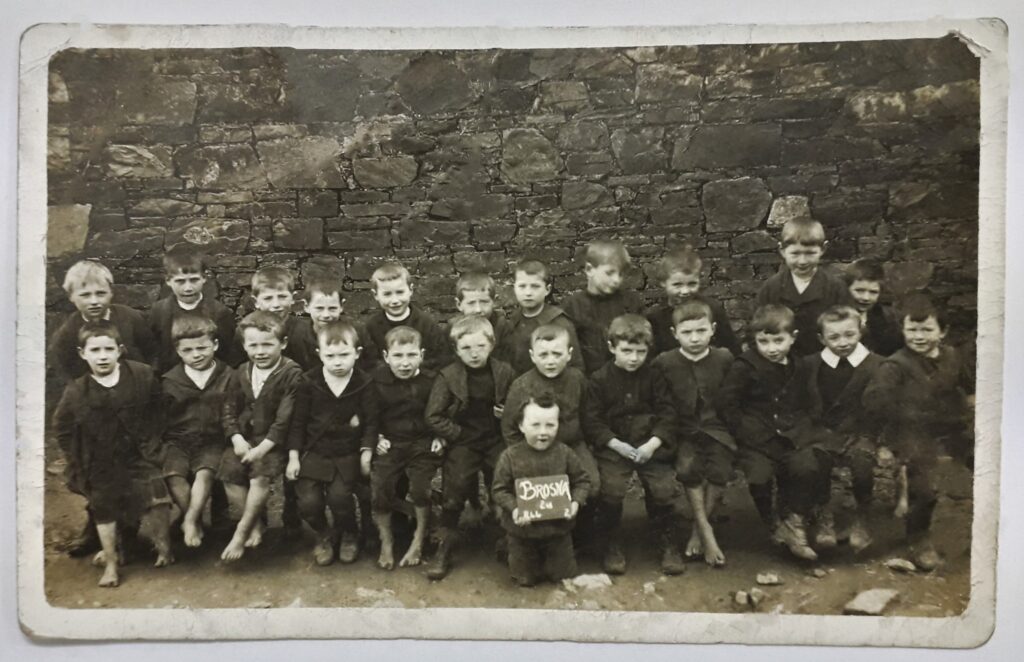 Brosna National School, County Kerry, 1944
A common issue faced by archivists is trying to identify locations and dates for photographs but fortunately there is some evidence attached to this particular image in the form of the placard held by the child in the foreground. The board seemingly reads 'Brosna / 2nd / R44 / 2'. Brosna is a small village situated in northeast County Kerry, not far from the town of Castleisland. It is located close to the Kerry-Limerick border. The reference to '2nd' on the placard probably indicates that this group is composed of students in the second class of the local boys' national (or primary) school in Brosna. The mention of '44' is possibly a reference to a year (1944), but this is not certain. However, it is very likely that the image dates to the early 1940s. The Irish for Brosna is 'Brosnach' which can be translated as the land of dried wood or firewood. Interestingly, the surname Brosnan, from the Irish 'Ó Brosnacháin', is most likely derived from the place name as in 'a descendant of Brosna'. The image forms part of the photographic archive of 'The Capuchin Annual'
(It is important to remember that going barefoot in those days did not necessarily denote poverty. In the 1940s and 50s many children went barefoot by choice.)
<<<<<<<<<
Hearthsong
Heartsong is one of the many anthologies that have been published by John McGrath, either as a collection of work from his writing group or a compendium of the work of one poet or writer. John is an important cog in Listowel's wheel of creativity, teaching, encouraging, organising and publishing the work of some talented local writers we might otherwise never get to see.
In 2009 the Just Write writing group produced Heartsong.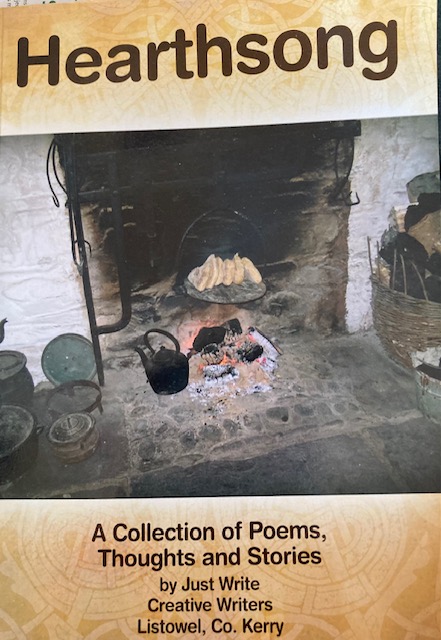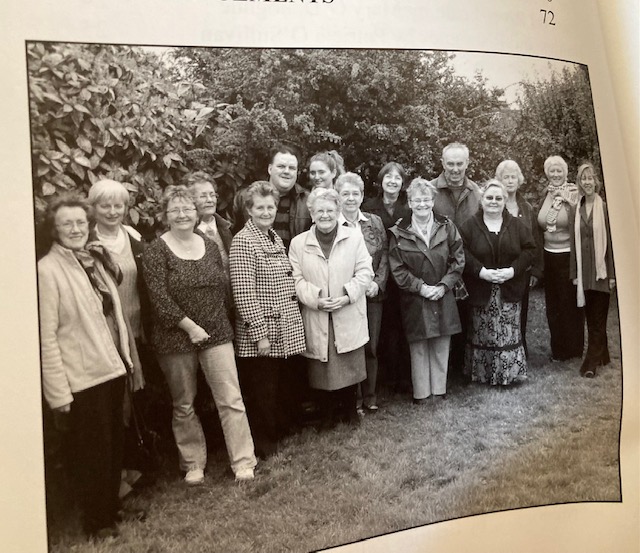 The writers
Below is an example of one of the lovely essays from Winnie Greaney. As we approach the Christmas season, Winnie's reminiscences will resonate with many who have experienced emigration.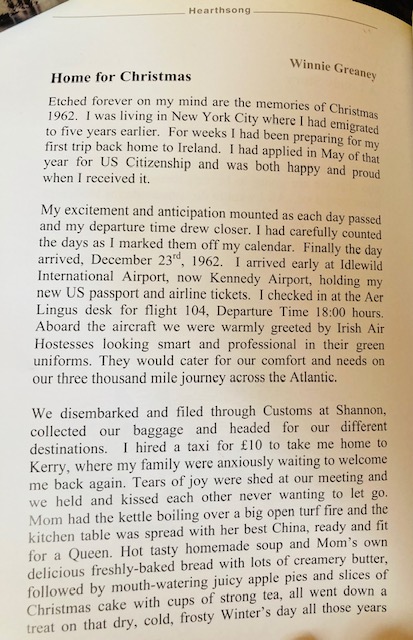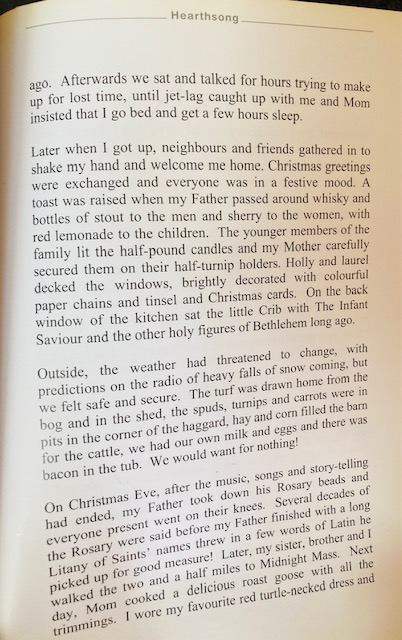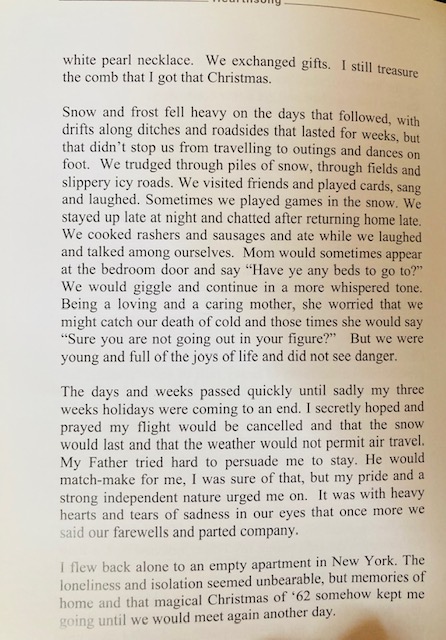 <<<<<<
A Fact
The Bill and Melinda Gates Foundation is committed to improving sanitation throughout the world.
In India, sanitation in some slums is very poor with many people having no toilet so they poo outdoors in open air latrines.
Sometimes tomatoes and watermelon plants grow on these middens. The seeds of these plants pass through the digestive system intact.
Word of advice; If you are in India and you see proof of this phenomenon, you would be very ill advised to eat a tomato or watermelon you see growing in this way.
<<<<<<<<<<