Birds' Eye View of Listowel
John Kelliher has been sharing some fabulous drone photos of listowel in lockdown. Here are two.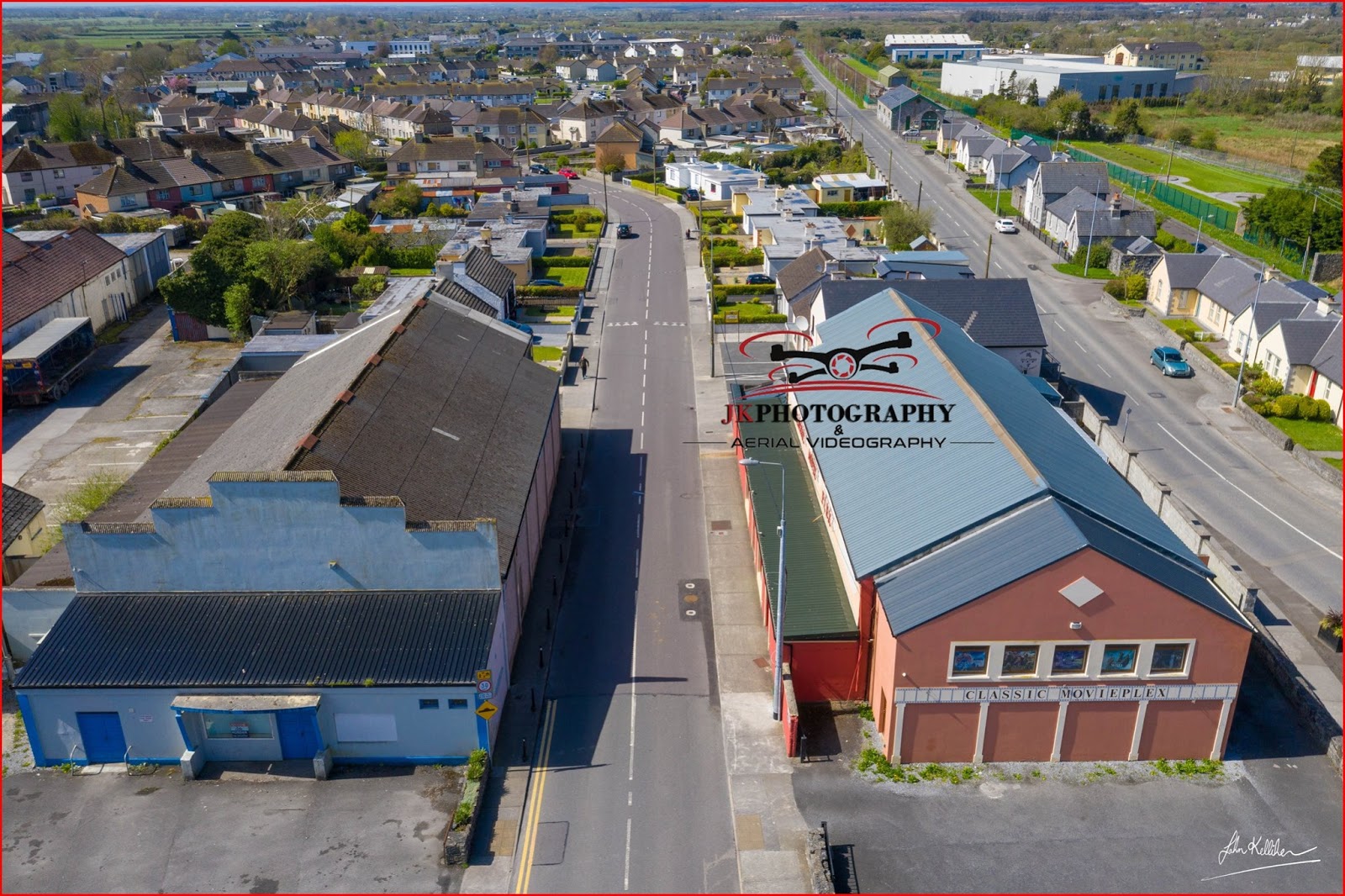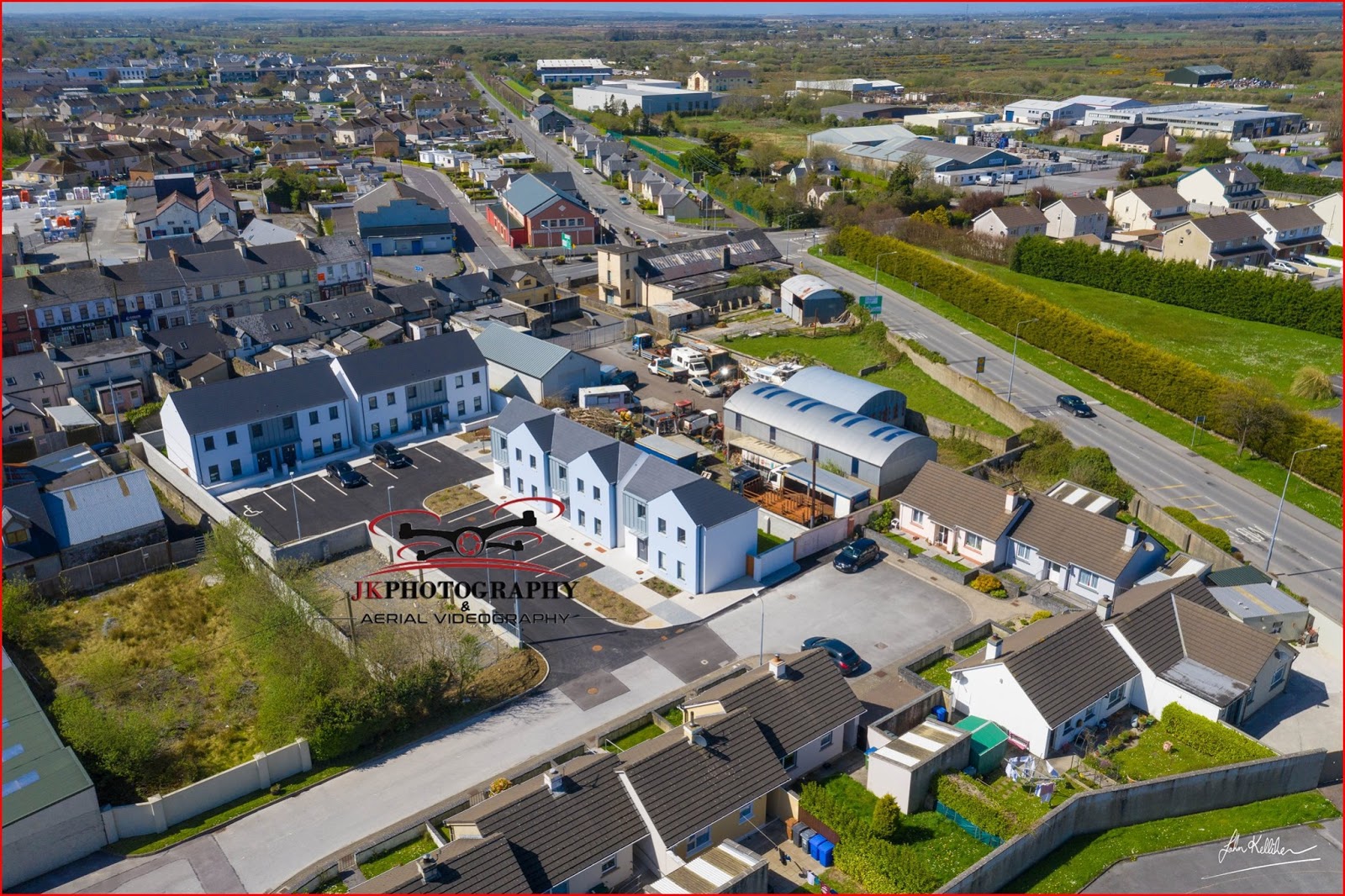 <<<<<<<<<
Women in Media 2019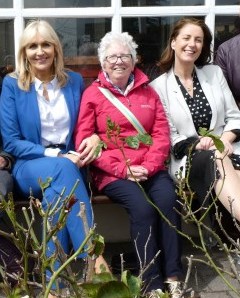 Wasn't I delighted with myself to be in the company of two of Ireland's greatest women in broadcast media.
<<<<<<<
Today's Poem
Dear Old Shannon's Shore
by Jerry Histon (1886-1975) Dirreen and Clounmacon. He is best known for the lyrics of "The Lovely Banks of Blain" and "The Vales of New Dirreen"
Sent in by his grand daughter Noreen Neville O Connell
I once stood on Queenstown harbour,
On a bright September's eve,
I saw some sights that grieved me,
As a ship was going to leave;
Some handsome boys and girls were going,
Some may return no more,
And they left their place of birth behind,
By the dear old Shannon's shore.
By the dear old Shannon's shore,
Where the foaming tide does roll,
And the shamrock clings to every rock,
By the dear old Shannon's shore.
I saw a pair of lovers,
As they stood there hand in hand,
They made their vows together,
In their own dear native land.
I heard him say "Goodbye love,
I must cross the ocean wide,
But when I will return,
Will you promise to be my bride?
It may be months, it may be years,
But I'll come back a stór,
And we'll live in peace and happiness,
By the dear old Shannon's shore."
I saw a grey-haired woman,
As she bid her son goodbye,
Her face it wore a look of care,
As the tears stood in her eyes;
She said: "goodbye, God bless you,
Will I see you any more,
As you leave me broken-hearted,
By the dear old Shannon's shore?"
As that ship left Queenstown harbour,
With that Irish exile band,
Who were going to seek a fortune,
In a far off distant land.
But wherever they may wander,
Old Ireland they will adore,
And they will always think of ,
Their rustic roots and home
By the dear old Shannon shore.
<<<<<<<<<
Remembering an Old friend and a Happy Reunion
Mary ,
Sad to hear the passing of Joe O'Carroll last week in Willeseden , London,
I was a few years ahead of Patsy and Joe in Tullamore National School.
The Carroll family lives next door to where the School was and owned the field the school was on.
I came across this photo of me , John-Anthony Hegarty, Patsy Sullivan and Joe O'Carroll of Tullamore . This photo cost me a £1 back then , it was taken in Tim Kennelly Bar while the Sam Maguire was in Listowel during race week.
There was a guy in the corner of the bar next to the Sam Maguire with a Polaroid Camera and it was £1 to have your photo taken, and I still have the photo . I want to send my condolences to the all O'Carroll family in Willesden London and Tullamore. This only came about because I was home on holiday that week .
If I remember correctly Tim , Geraldine and Eamon Kennelly were serving that day and the Bar was packed.
John-Anthony Hegarty , Patsy Sullivan , Joe Carroll of Tullamore
In Tim Kennelly's with Sam Maguire during race week 1978.
John Anthony told me that Margaret O'Carroll (mother of the late Joe) was the first lady to learn to drive in Tullamore. She used to drive her Ford Anglia on the bog road beside Hegarty's house and John Anthony's dad used to look on in amazement to see a woman driving.
<<<<<<<<<


R.I.P.ie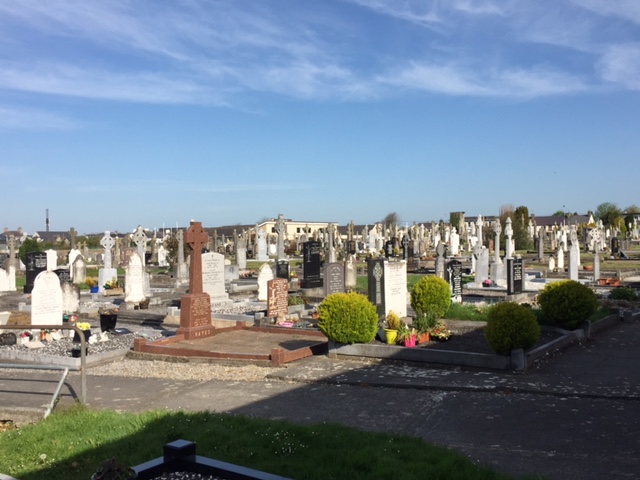 It is now possible to put messages of condolence on R.I.P.ie. These messages are a poor substitute for face to face contact and hand shaking that is so much part of Irish funeral rituals. In these extraordinary times such messages offer some crumbs of comfort to the bereaved family and friends who are denied the consolation of an Irish funeral at their troubled time.


<<<<<<<<
A Kilflynn Teacher penned a Kerry anthem in 1903
Kerry People Saturday, November 21, 1903
"Kerry Diamonds"! "Kerry Diamonds
From -your setting rich and rare,
Shedding rays of dazzling brightness
On our Kerry homesteads fair.
" Kerry Diamonds "! " Kerry Diamonds "!
Well, you're worth the paltry price,
Even though of love a labour.
You are sold at sacrifice
"Kerry Diamonds"! "Kerry Diamonds"!
I shall cherish you for aye,
Hoard you up amongst my treasures,
Careful of your every ray.
"Kerry Diamonds"! "Kerry Diamonds"!
You are brilliantly 'reset';
Many hours were spent in 'cutting,'
May they be rewarded yet.
" Kerry Diamonds"! "Kerry Diamonds"! –
Precious Christmas gift you'd be
To our Kerry boys and girls
Here at home, or o'er the sea.
"KerrOn whatever shore you shine,
You will take them Kerry's blessing,
You may also take them mine.
—Katie ' M. Pierse, N.T. Kilflynn, 17:11:'03.
<<<<<<<
Quintuplet Kerry Lambs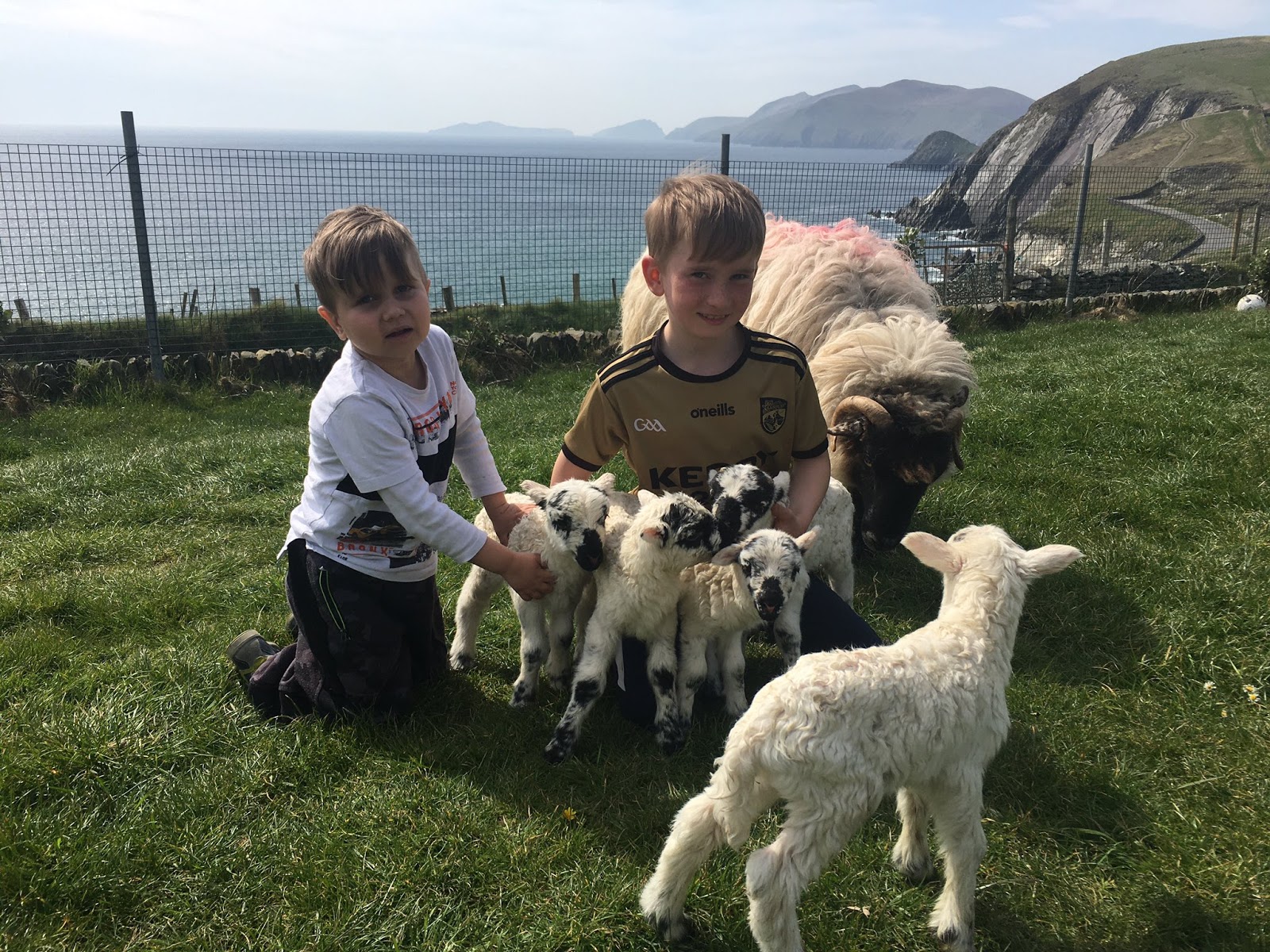 Quintuplet births to a ewe are one in a million. Here the ODubhda brothers from West Kerry help Mammy sheep to display her lovely family.
Photo and story from Seán Mac an tSíthigh on Twitter