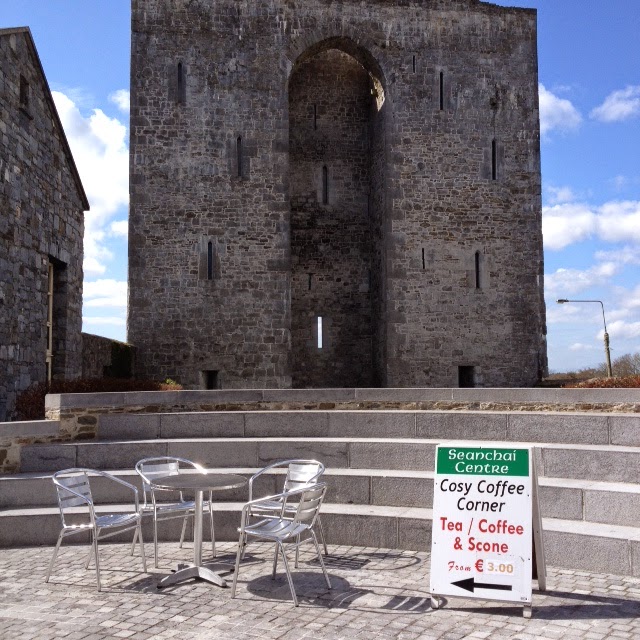 What more could you want? A cuppa in the sunshine at The Seanchaí
<<<<<<<<<<<
Adare
A visitor to Woodland House took these photos.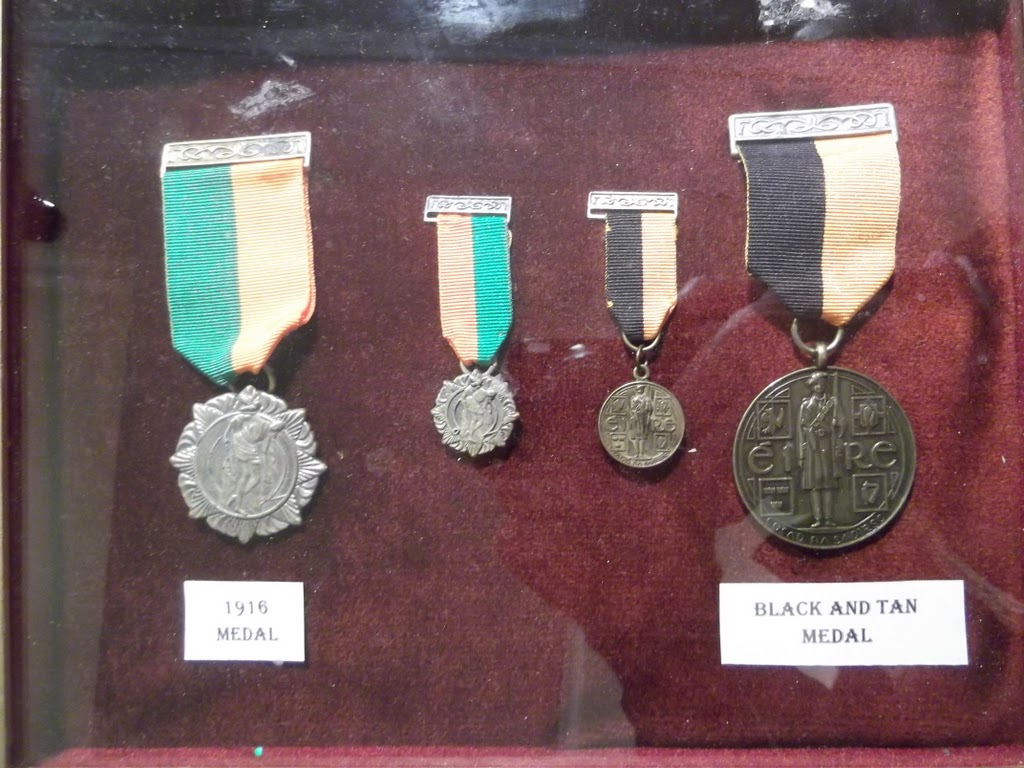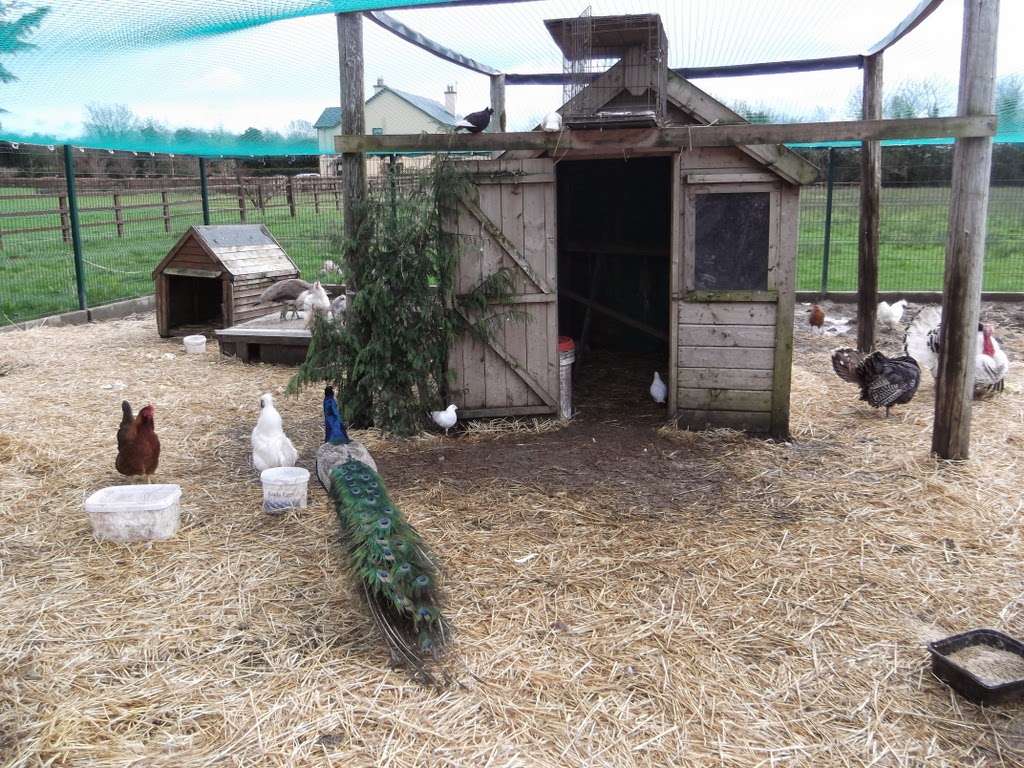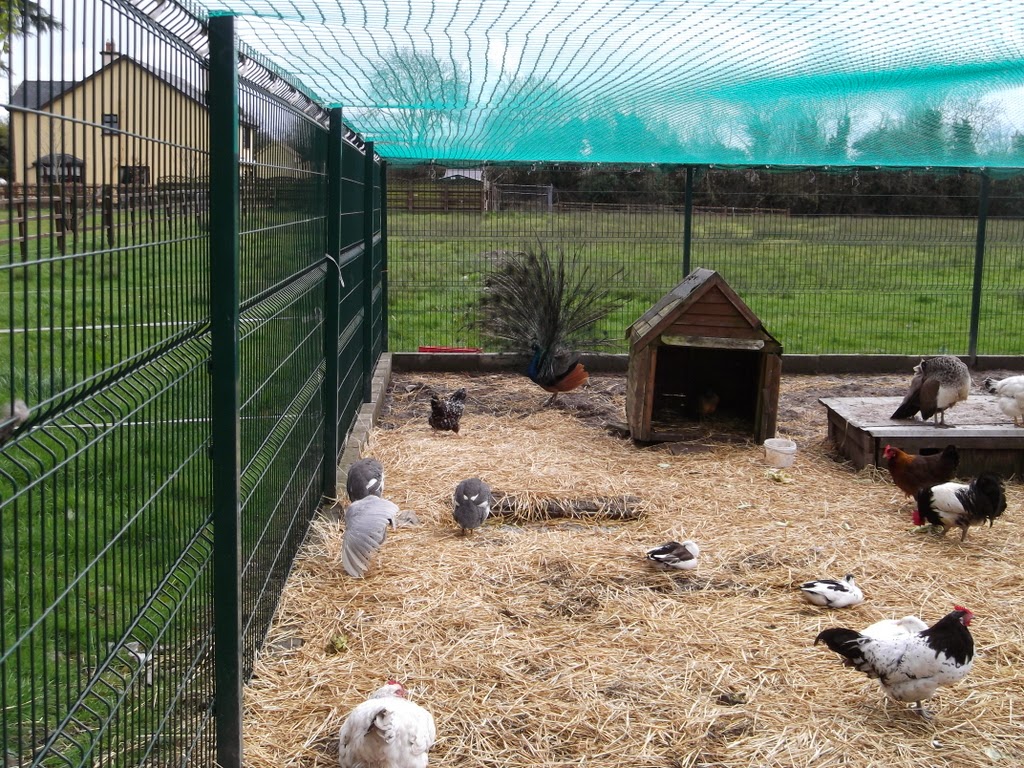 <<<<<<<
Death in the U.S. of Knockanure born nun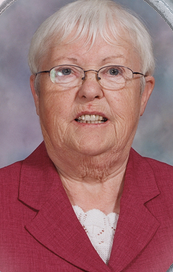 Sr Elena,( Phil) Goulding
Death of Sister Goulding of Knockanure.
Sister Elena Goulding, OSF, 81, died in Assisi House in Aston, Pennsylvania, on April 7. 2015. She had been a professed member of the Sisters of St. Francis of Philadelphia for 63 years. Sister Elena (Bridget Philomena Goulding) was born in Knockanure, County Kerry, Ireland. She earned a B.A. in English from Neumann University in Aston, Pennsylvania, and an M.A. in Education from Johns Hopkins University in Baltimore, Maryland. She ministered primarily in education, prison ministry, and eldercare.
In the Archdiocese of Baltimore, she taught at Immaculate Conception School, Towson; St. Stephen School, Bradshaw; Fr. Charles Hall Middle School, and St. Frances Academy and served as a prison chaplain at the Women's Detention Center. She also ministered in Delaware; Washington, DC; South Carolina; and Ireland.
Sister Elena is survived by two sisters: Mary Clancy and Patricia Danaher; two brothers: Christy Goulding and Michael Goulding; her nieces and nephews, and by her Franciscan family.
<<<<<<
Crisis hits Tralee in 1920
From the front page of the MONTREAL GAZETTE (Canada) Friday the 5th of november 1920 ,,,,,,,,
the headline reads ,,,
"TRALEE IS PARALYZED"…. Town near starvation , condition is desperate. The town of Tralee in Ireland is fast approaching starvation, in consequence of recent police order forbidding the carrying on of business – until two missing policemen are returned by the townspeople ; the report began Trade is paralyzed , the banks and bakeries even being closed , and the condition of the people is becoming desperate , An additional military order forbids the holding of fairs and markets or assemblies of any kind within a 3 mile limit of the town. (source; Historical Tralee)
<<<<<<
Women in Media 2015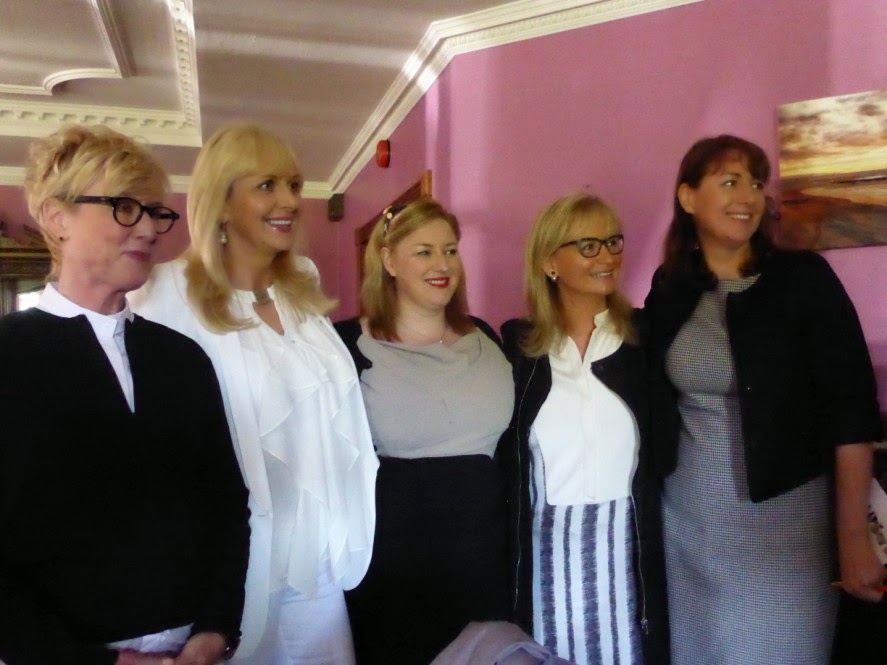 Moya Doherty, Chairman RTE, Miriam O'Callaghan , Prime Time etc., Dearbhail MacDonald, Associate editor Irish Independent, Correspondent on legal matters etc., Dee Forbes, European Head of the Discovery Chanel and Katie Hannon, Prime Time.


I was in Ballybunion on Saturday April 18 for WIM 2015. There was a starstudded lineup of influential Irish women collected there. The message I brought from the event was that we women have the competence and we are gradually finding the confidence.
One of the speakers, (I think it was Dee Forbes) told us that a woman looks at a job spec. and says," I can do 1, 2 and 3 but I can't do 4 and 5, I can't apply. A man looking at the same ad says," I can't do 1,2 or 3 but I can do 4 and 5. I'll apply.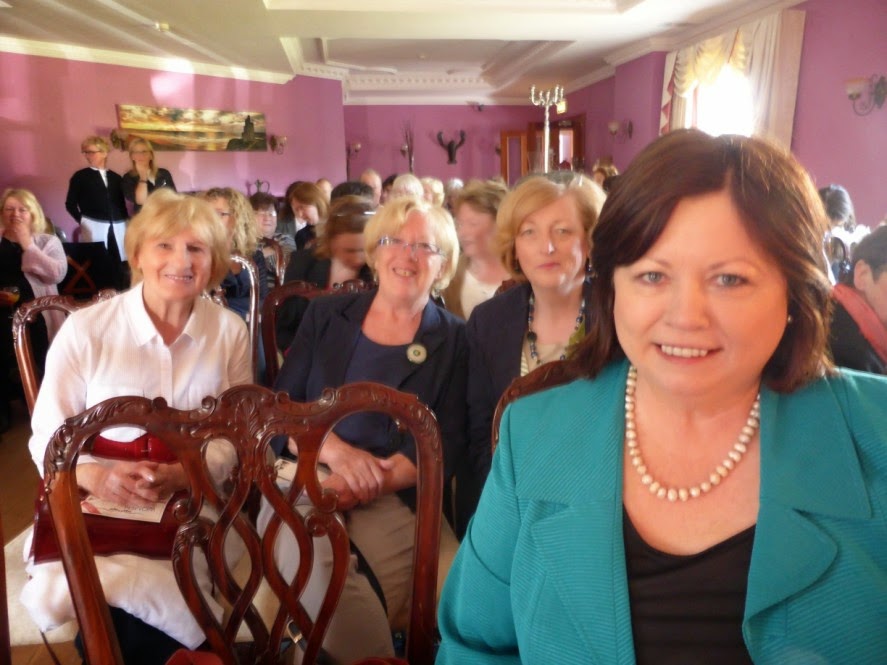 Mary Harney opened the symposium. Here she is with Ballydonoghue women in media, the backbone of the great annual Ballydonoghue Parish Magazine.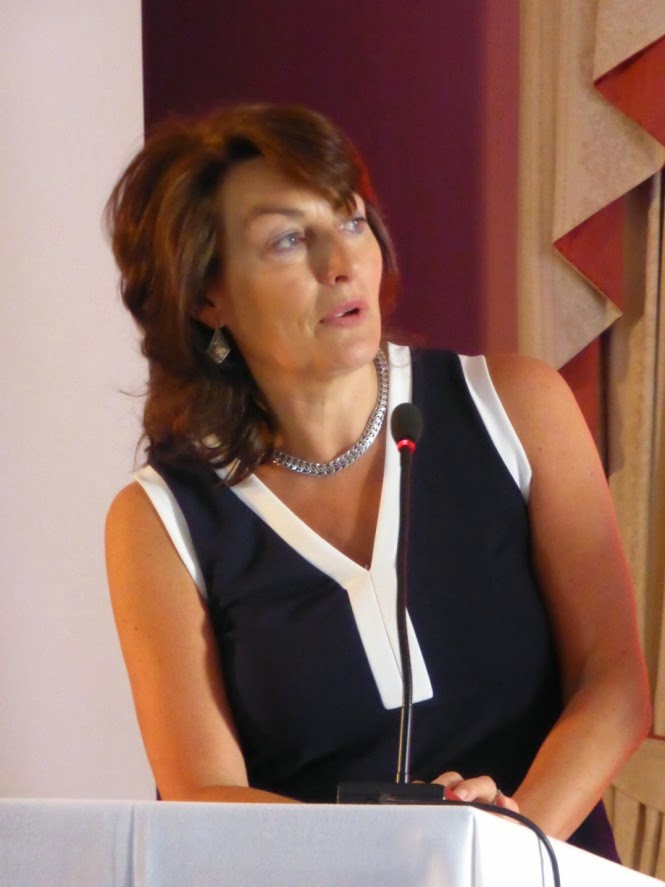 Joan O'Connor of Kilcooley's is the driving force behind this super event.
<<<<<<<<
Munster Fleadh for Listowel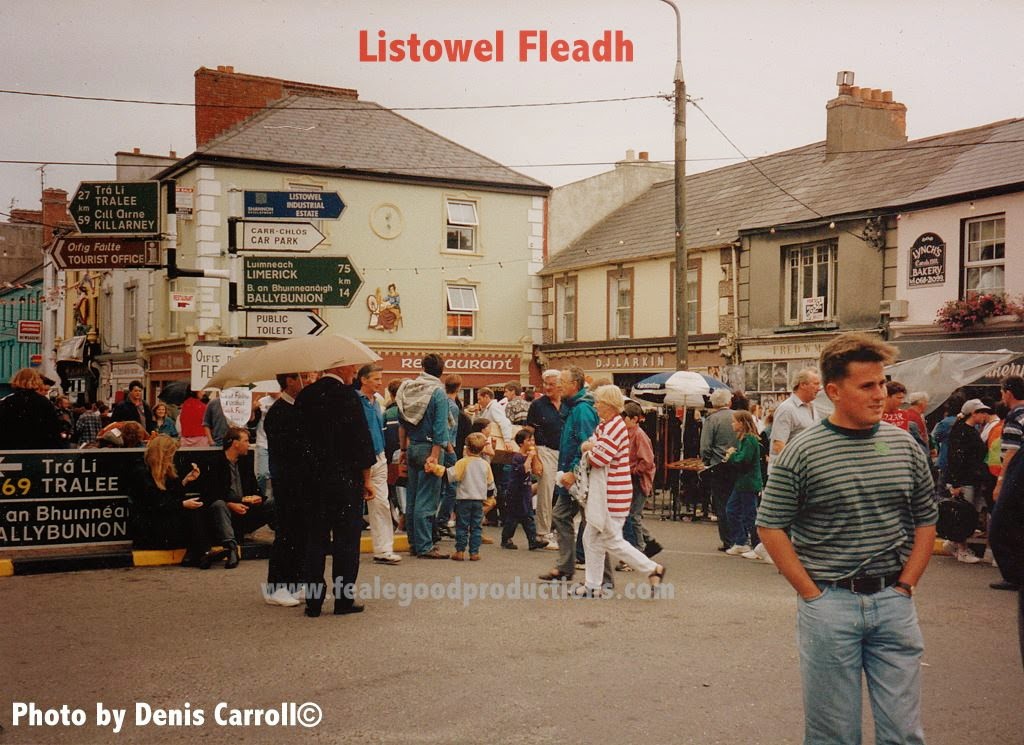 Denis Carroll posted this old one on Facebook to herald the news that the fleadh is to return in 2016, not Fleadh Cheoil na hEireann this time but the Munster fleadh.
<<<<<<


They're Open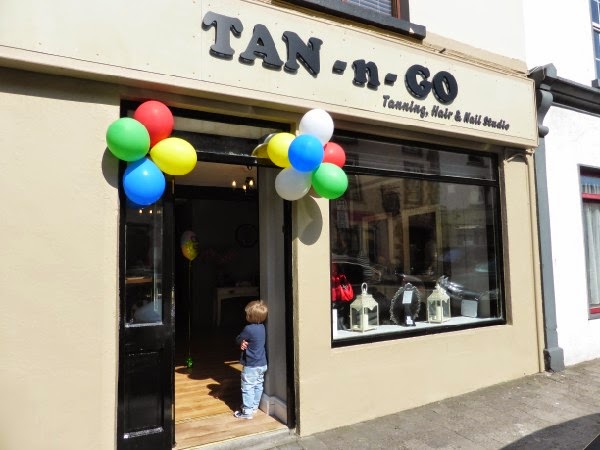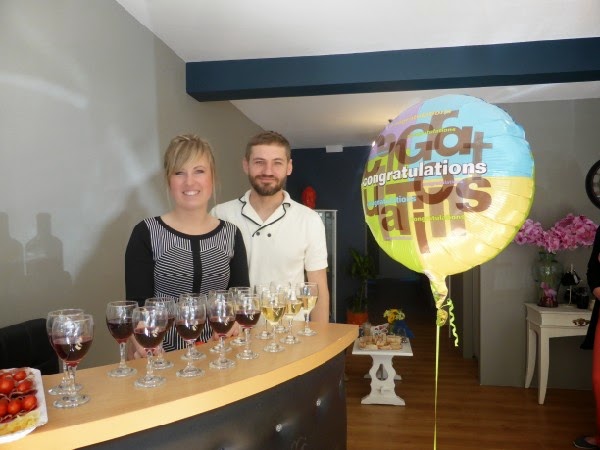 This lovely couple, Sonata and Vilijus Ogorodnikas have come all the way from Lituania to lovely Listowel. Yesterday, they sealed their arrival with the opening of their new business at 18 Church St. It's all about beauty, hair nails and skin. If they can make us look half as beautiful as they look themselves we will be doing okay. I wish them success.