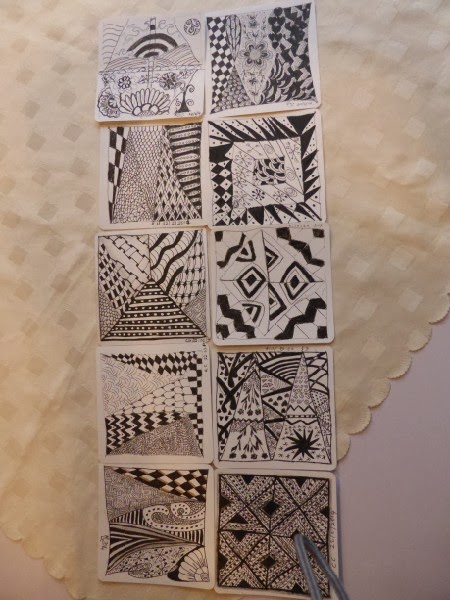 This is Zentangled Art. I took a class on this in Craftshop na Méar on Saturday and found it positively addictive.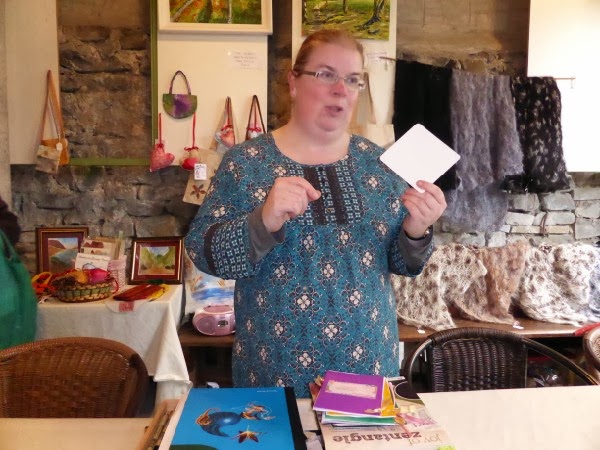 Maria was our very patient teacher. She managed to bring out artistic talent in everyone. This art form is most accessible even to to an artistic klutz like me. I'd recommend it.
Here are a few photos I took of some of the other participants in the class;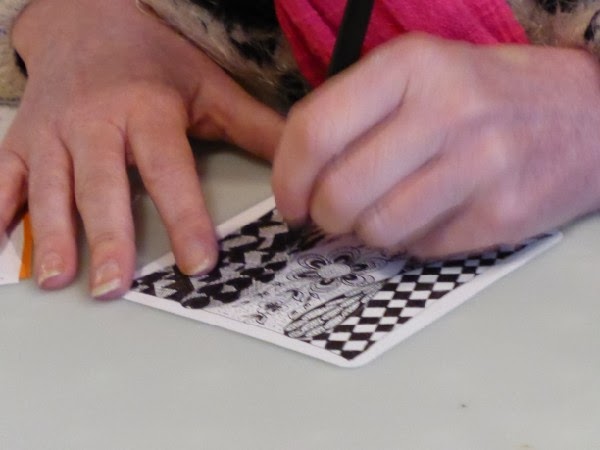 Patsy O'Connell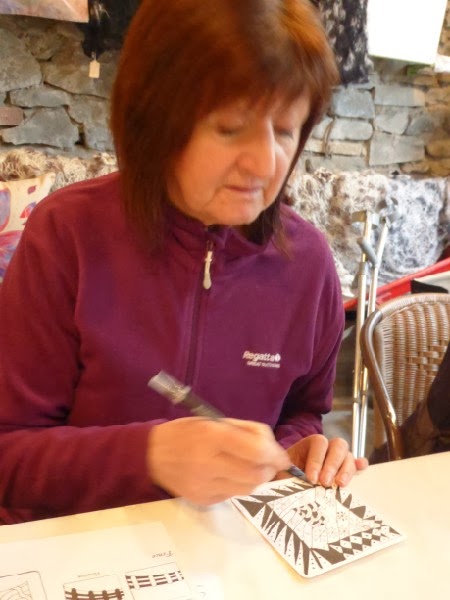 Bernie Carmody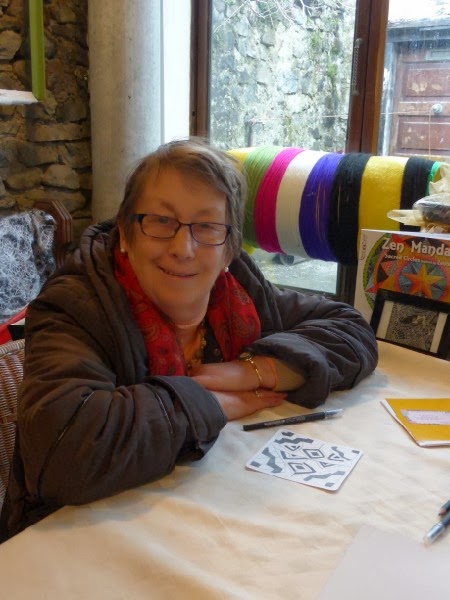 Ruth O'Quigley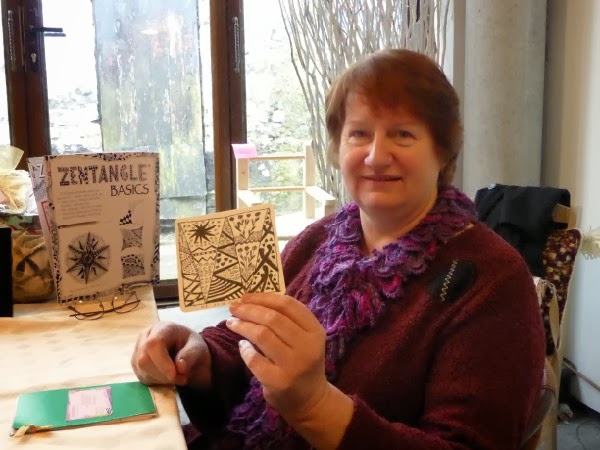 Eileen Fitzgerald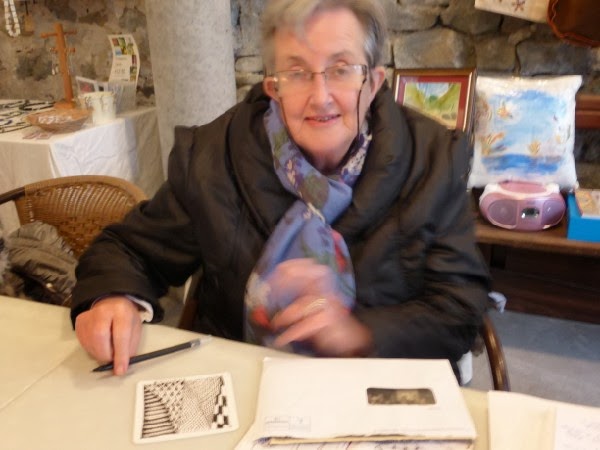 Anne Moloney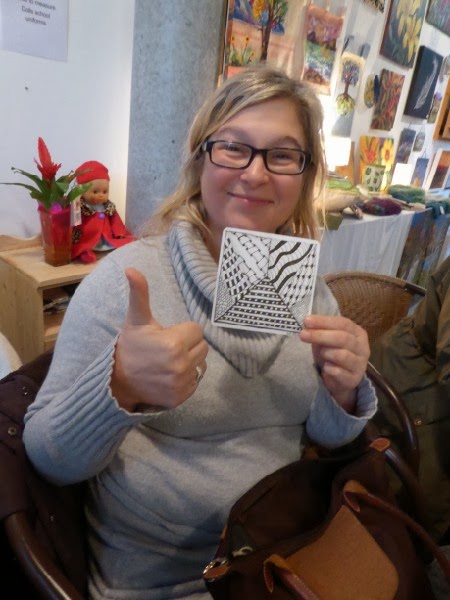 Carine Schweitzer

<<<<<<<

Jim Stynes R.I.P.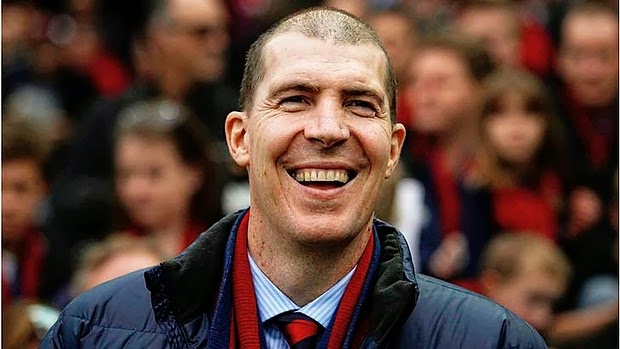 (Photo by Paul Rovere)
Dublin-born Australian Rules player Jim Stynes, who died in 2012 after a long battle with cancer, is to be commemorated with a bronze statue outside the Melbourne Cricket Ground.
When he died, the 45-year-old was honoured with a state funeral in Victoria, where he spent his life after leaving Ireland aged 18 in 1984.
In a statement, MCC president Paul Sheahan said: "It is fitting that 30 years after the Gaelic footballer was recruited from Dublin, we announce Jim Stynes' induction into the Australia Post Avenue of Legends series.
"A true gentleman of the game, Stynes is an exceptional individual whose achievements as a non-Australian born player remain unmatched.
"There is no doubt that he is one of the most extraordinary and inspiring figures in the history of Australian sport."
Before he left Ireland, Stynes won an All-Ireland minor football winners' medal with his native county in 1984.
The captain of that team, Paul Clarke, attended the funeral, along with GAA President Christy Cooney.
Stynes holds the AFL record for the greatest number of consecutive games at 244 – over 11 years.
He played a total of 264 matches for the Melbourne Demons after making his senior debut in 1987.
But his stature went beyond his on-field deeds as he took over as Melbourne chairman in mid-2008 when the oldest AFL club was in dire financial straits and steered them to financial stability.
He was awarded an Order of Australia in 2007 and was Victorian of the Year in 2003.
Stynes is the fifth sportsperson, after cricketers Shane Warne and Neil Harvey, and footballers Norm Smith and John Coleman, to feature in the Australia Post Avenue of Legends.
(Source; Rte News)
<<<<<<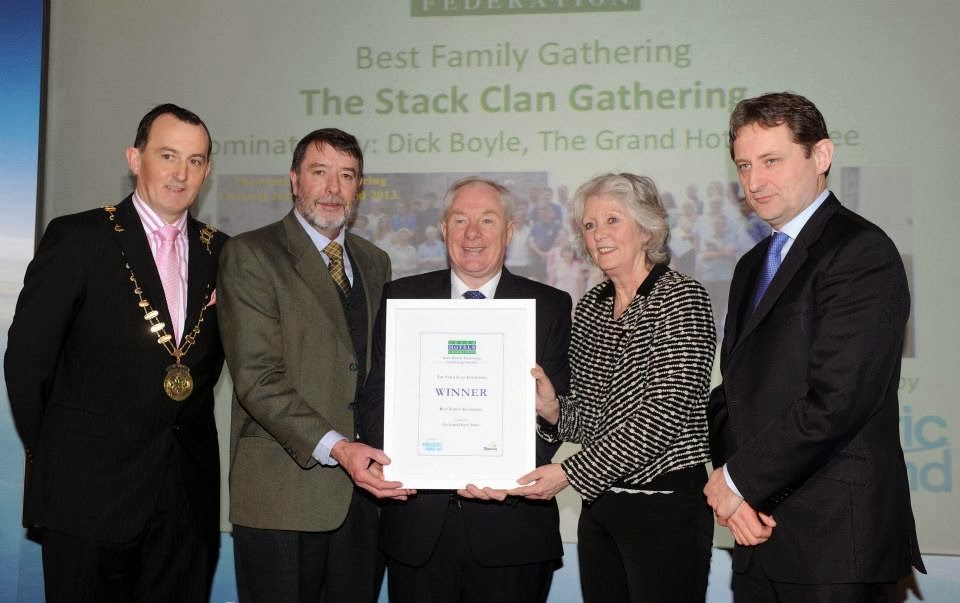 Congratulations to Damien and everyone involved in organizing The Stack Clan Gathering 2013. They won in the category of Best Family Gathering at the recent Gathering Awards ceremony. Another great Stack festival is planned for 2014. There is no stopping them now.