Day Two of the Tar Abhaile project and things got underway in earnest.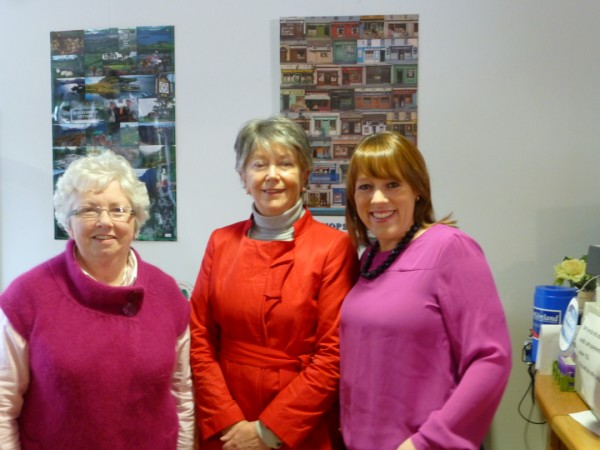 The very genial Evelyn O'Rourke (whose mother hails from Ballybunion) is the presenter of the Tar Abhaile programme. Here she is with me and Kay in The Seanchaí to film the introduction to the story. Since this programme is for TG4 this part is in Irish.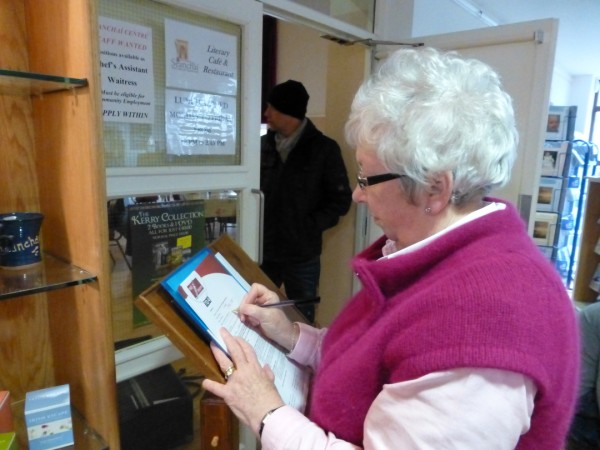 Then I signed my contract for one cent. We headed back to Teampall Bán to meet Julie.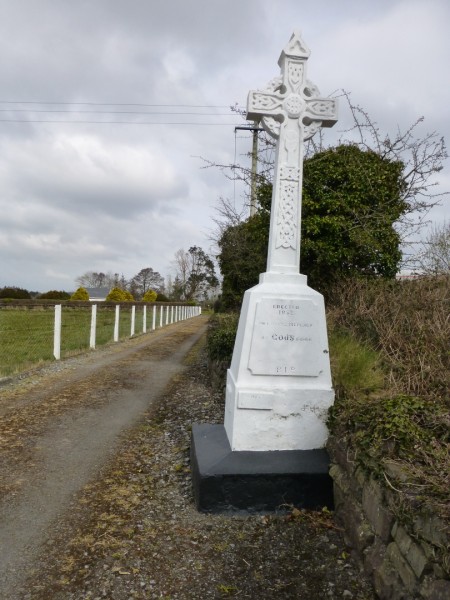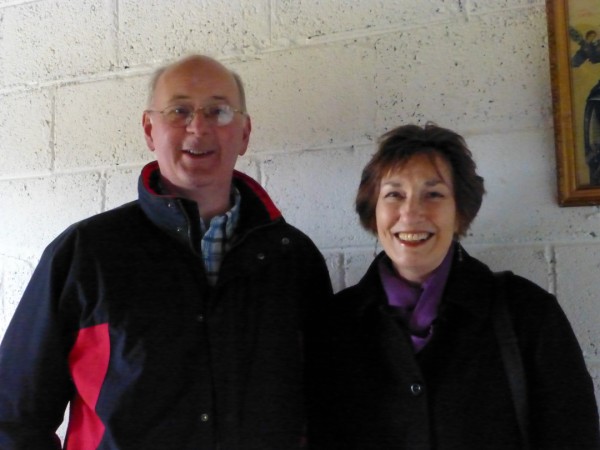 This is Julie with Michael Lynch, the county archivist, who brought the original books with the minutes of the Board of Guardians' meetings. Julie saw her ancestor's name listed as one of the orphans chosen to be sent to Australia. She saw the minutes of meetings noting how shoes were bought for the girls and arrangements made for their transport to Dublin.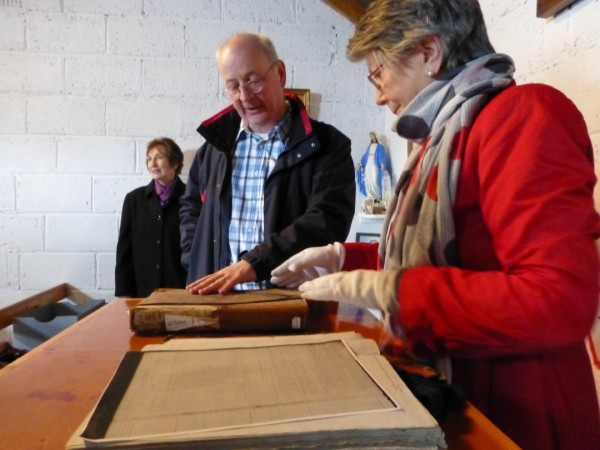 Kay dons white gloves to handle the precious old ledgers.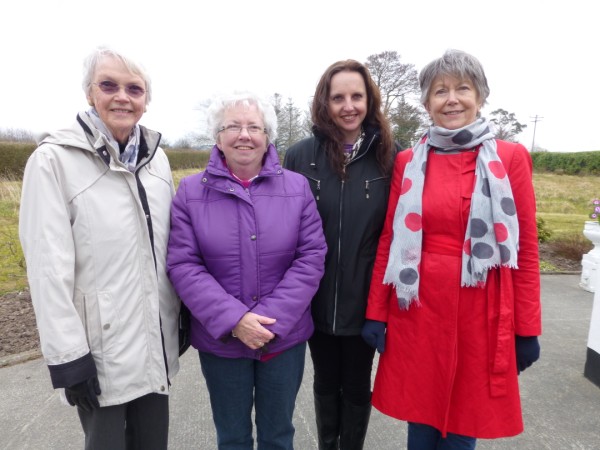 Jeanette and her daughter Peta posed with myself and Kay at the freezing cold Teampall Bán. Jeanette is descended from another of Bridget Ryan's 12 children.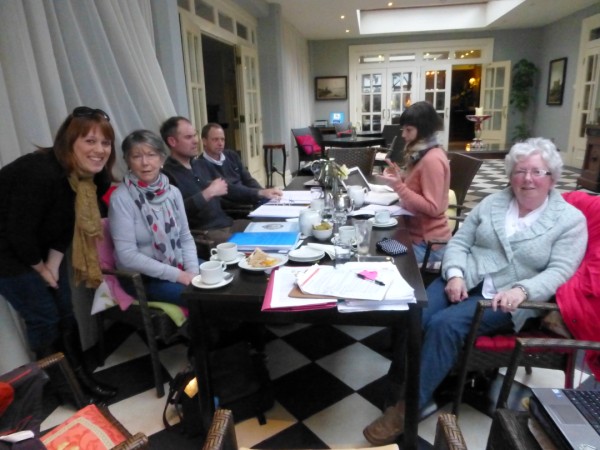 Here we are at lunch in The Listowel Arms before we head off to Co. Limerick for the next turn in the saga.
>>>>>>
Saturday last was the kind of day when a lot of nice things happened to me. This is one of them.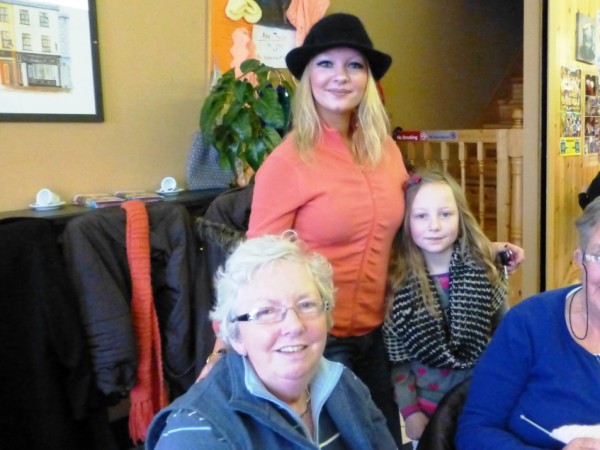 We, Knitwits, were knitting and nattering as usual when this very stylish lady approached us. She said that she is looking for the person who knit the scarf and hat set she bought in Scribes in aid of the St. Vincent de Paul. I lay low even though I knew that what she was describing had been knitted by yours truly. I feared that she might have found a dropped stitch or the whole thing had unravelled or it had nearly choked someone.
Not at all. She was delighted with it and just wanted to know who had knit it. Happy days!
Better still, she remembered me from school. Emily Sugrue (for it was she) and her lovely daughter, Alex posed for us.
I was thrilled to hear that Alex has taken up knitting and she is knitting herself a hairband.
<<<<<<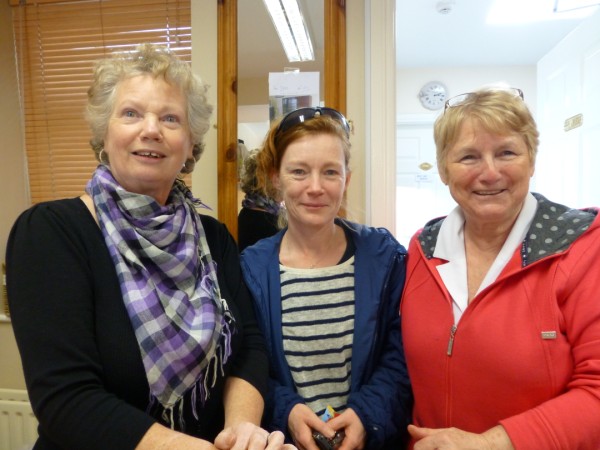 Tina, Miriam and Eileen posed for me in The Second Time Around shop. Miriam had dropped in to make arrangements for the Gaelscoil's fundraising sale in the Plaza on Friday. They will have bric a brac and books for sale and they will have teas, coffee and buns to eat or to take away.
One man's bric a brac is another man's intriguing artifact.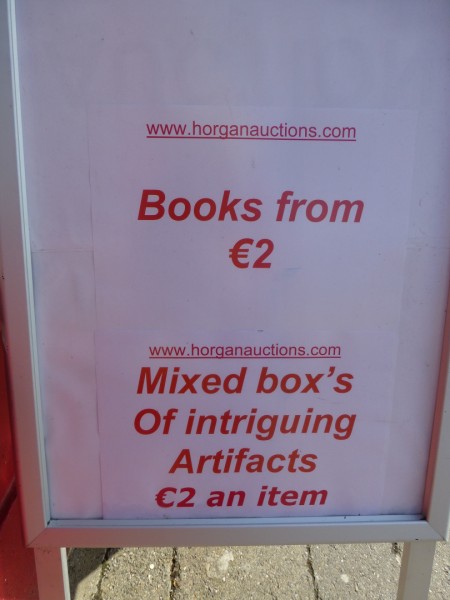 <<<<<
A dawn walk for suicide prevention will take place in Kerry next month. The 'Darkness into Light' walk sees participants begin their walk in the dark and finish as the dawn breaks. It's in aid of Pieta House which is to open a centre in Castleisland later this year. The walk will take place in Muckross Park in Killarney on May 11th – beginning and ending at the Gleneagle Hotel. The event was launched yesterday in Killarney by Joan Freeman, founder of the Pieta House organisation.
<<<<<<
Some more of the Confirmation children's handiwork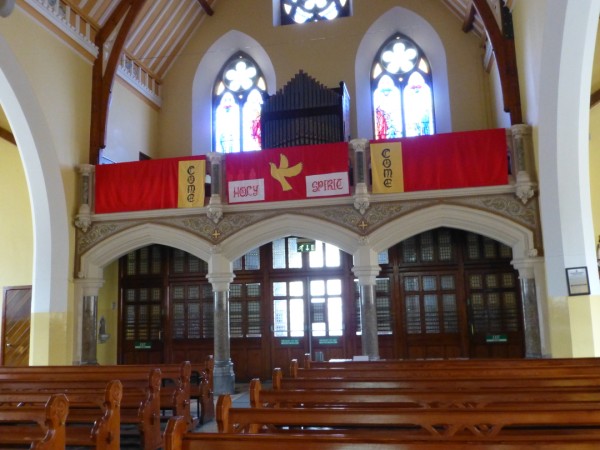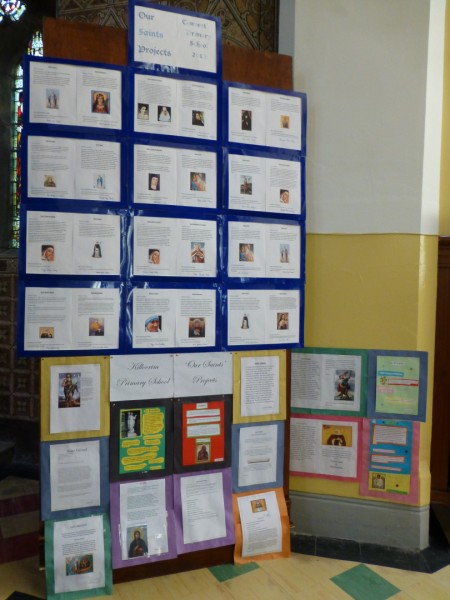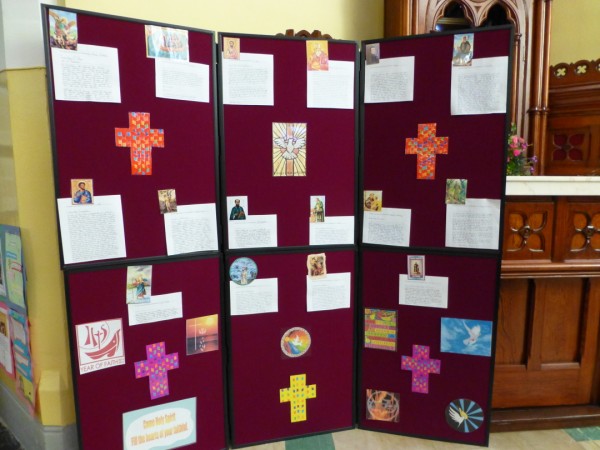 <<<<<
A workshop incorporating the person and ancestoral journey with Fr. Jim Cogley will take place form the 23rd-25th April in Ardfert Retreat Centre.
<<<<<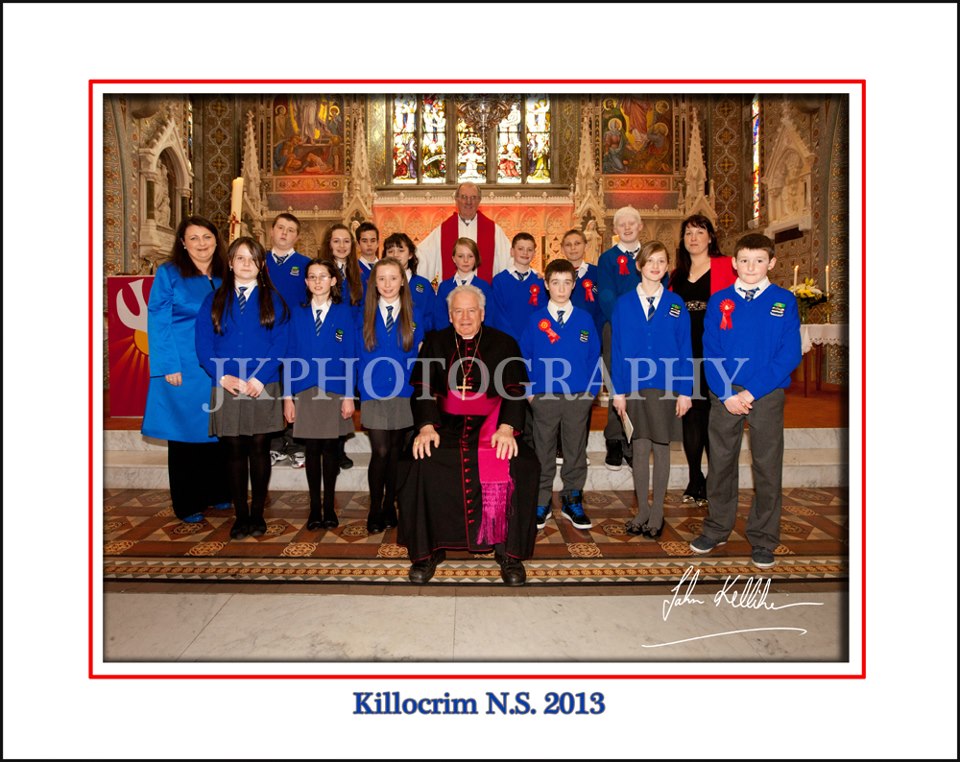 John Kelliher's photo of the Killocrim Confirmation class