It's the Simple Things….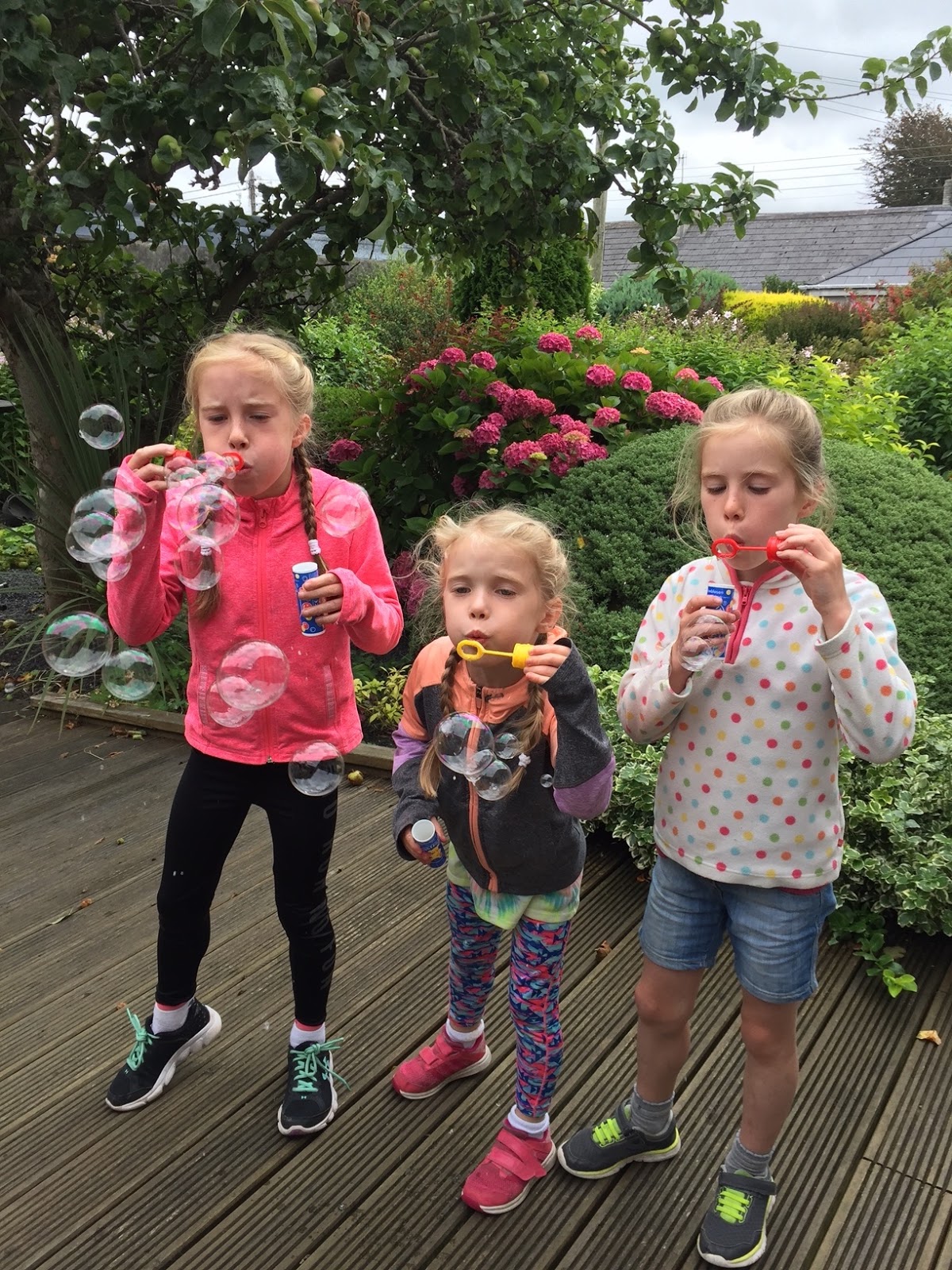 Cheap entertainment as my three visitors enjoy a bubble blowing session in the garden.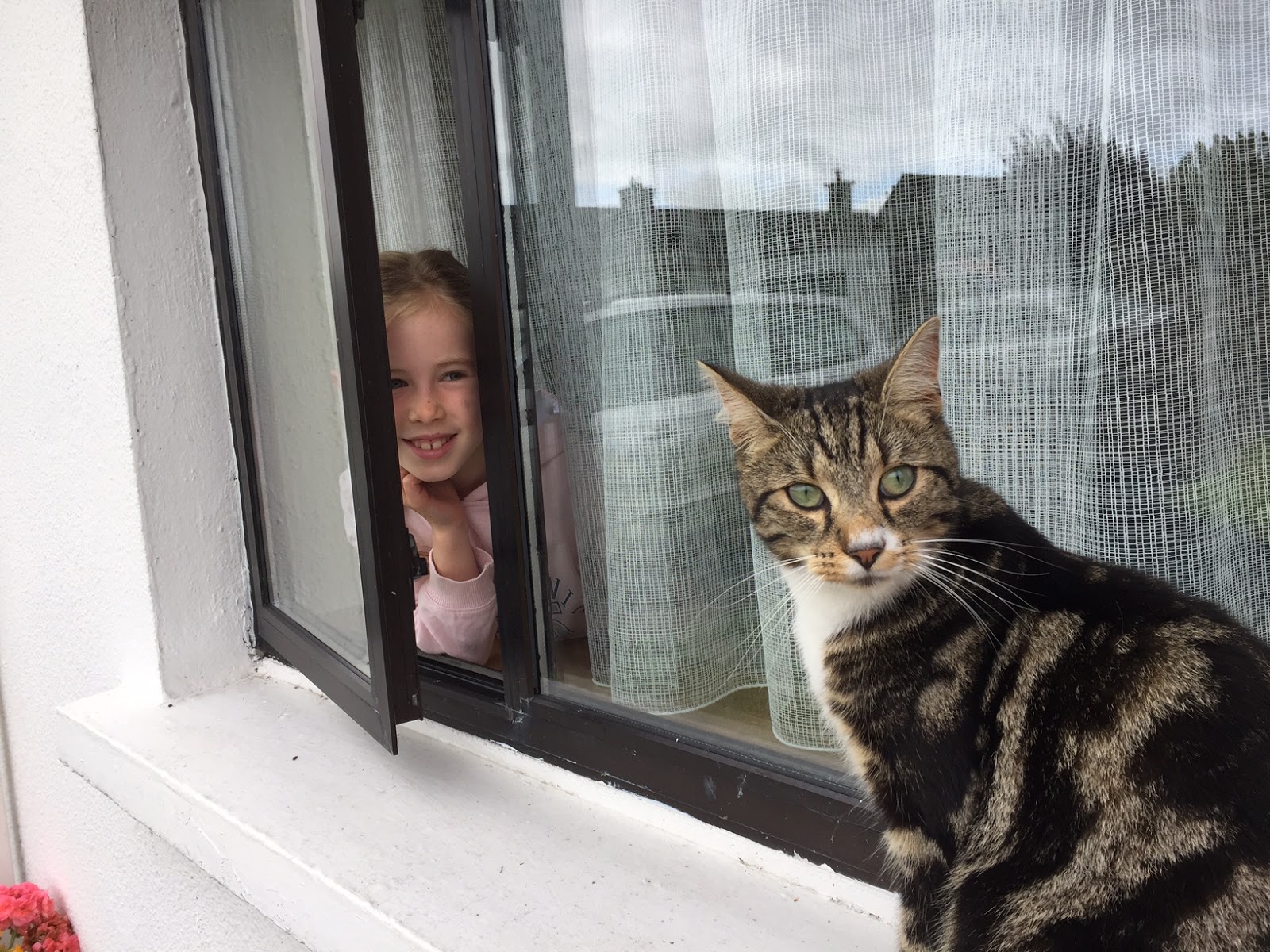 Róisín bonded with the neighbours' cat, Basil, and encouraged him to visit every chance she got.
<<<<<
Tarbert Fairy Trail
The girls like nothing better than a spot of good fairy trailing. Tarbert has one of the best trails around. It is located in the wood on the road to the ferry. There is a beautiful woodland walk mapped out here but, mindful of how quickly little legs can tire, I just undertook to do the fairy trail part.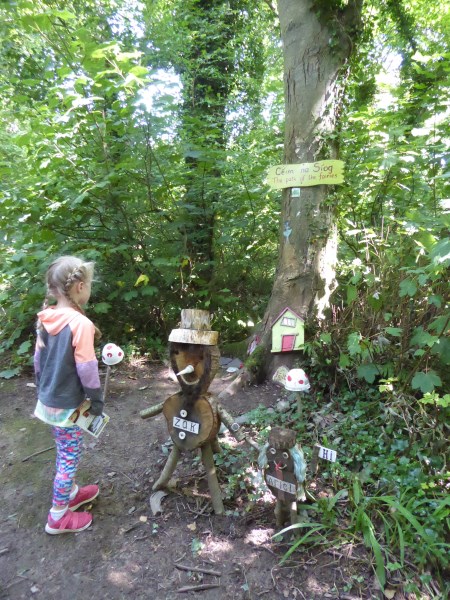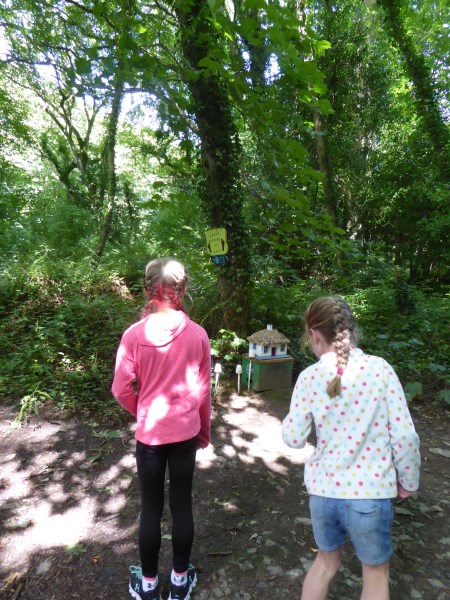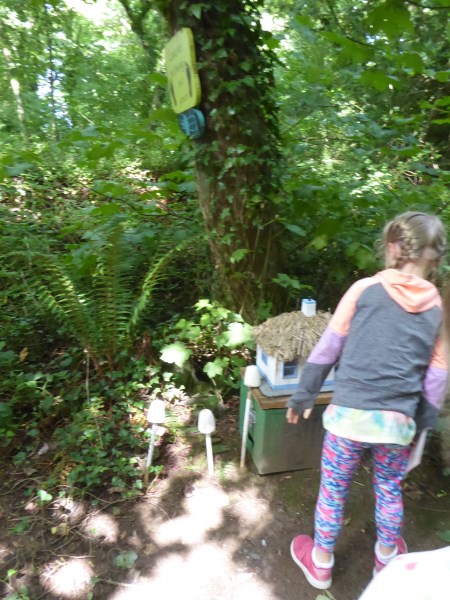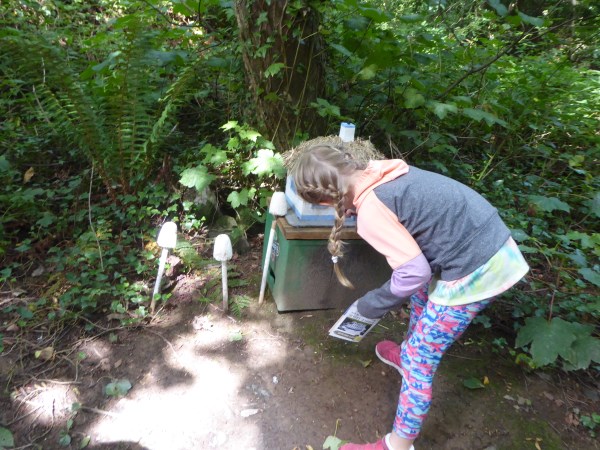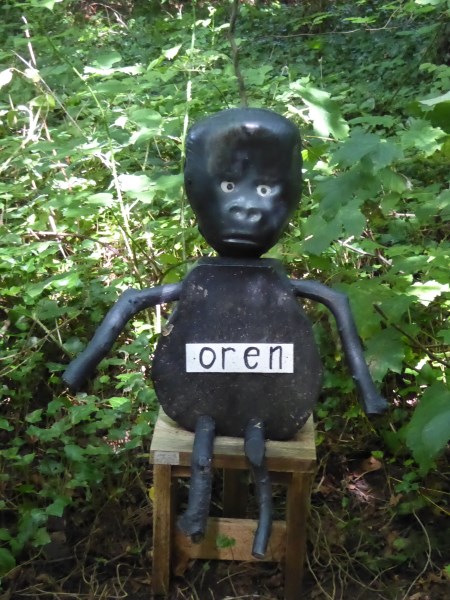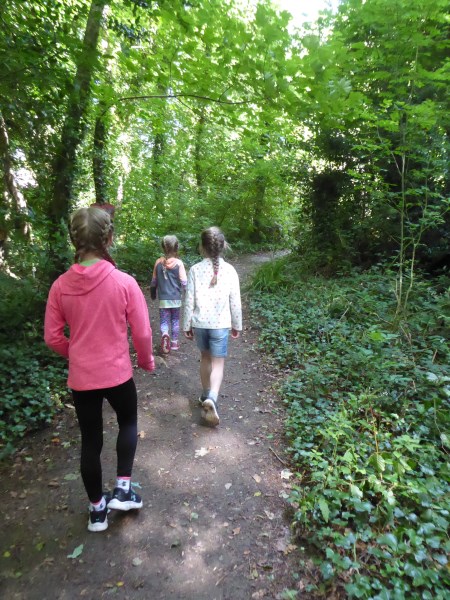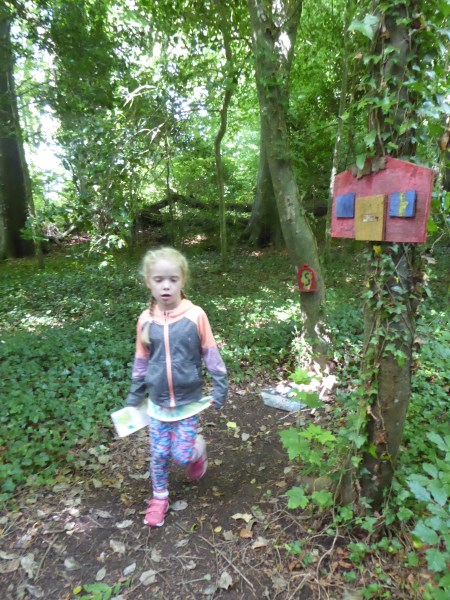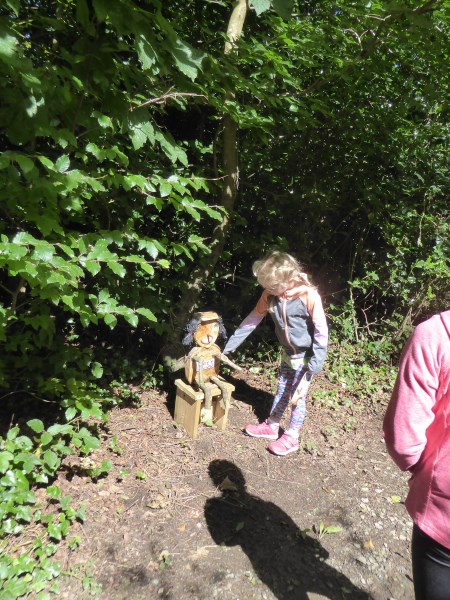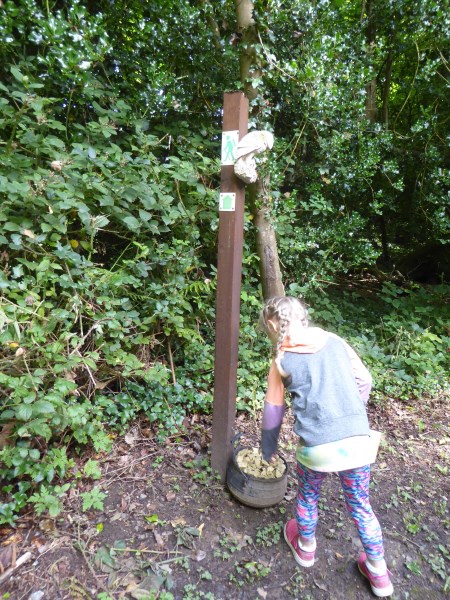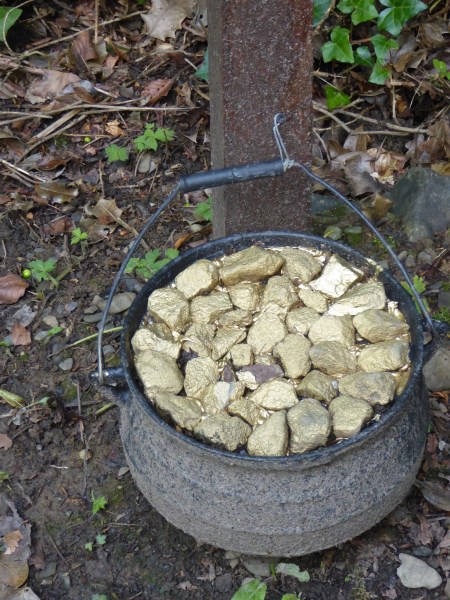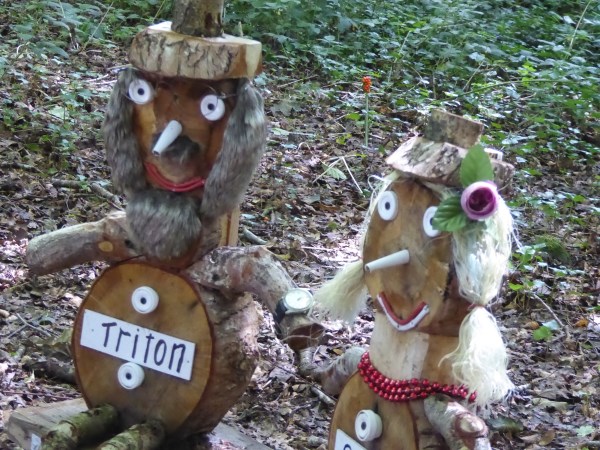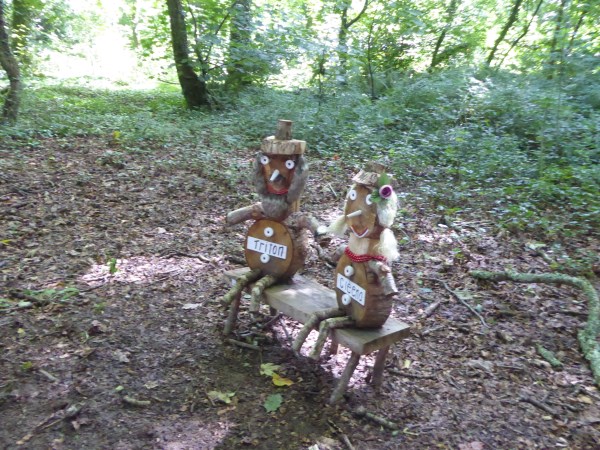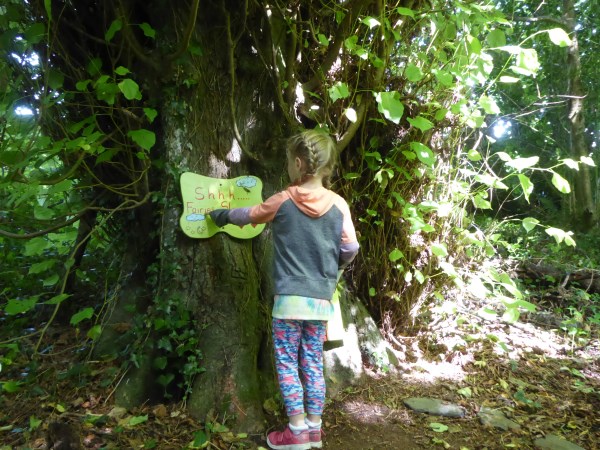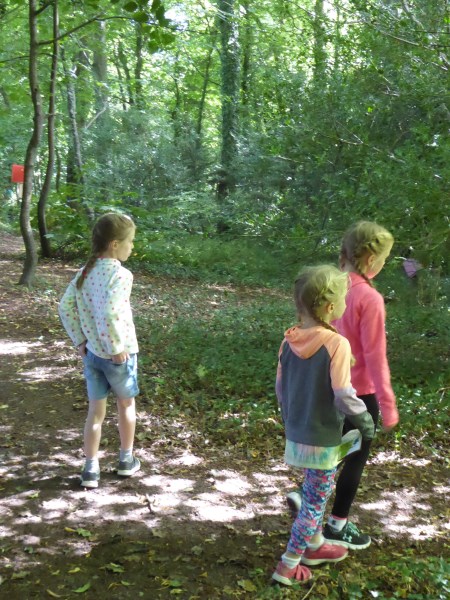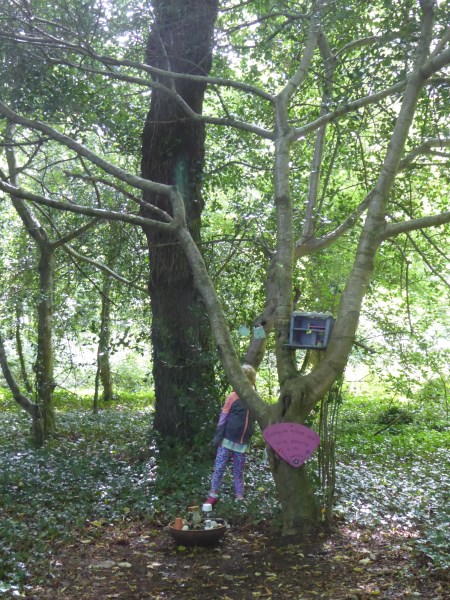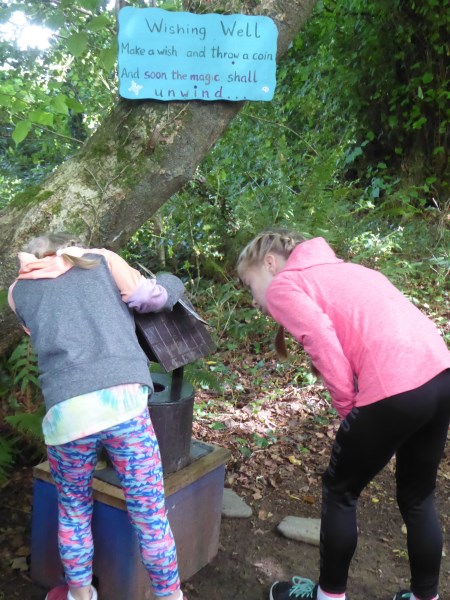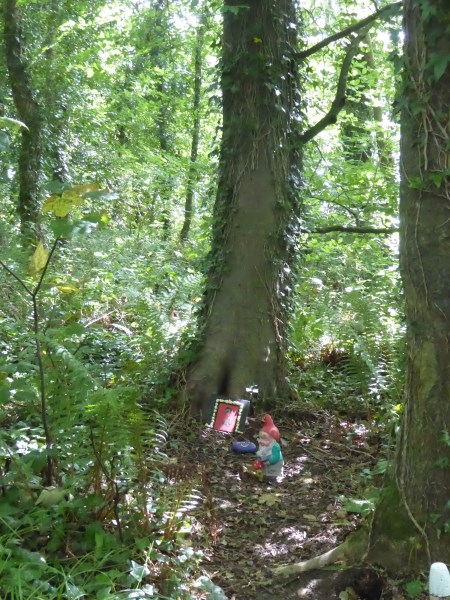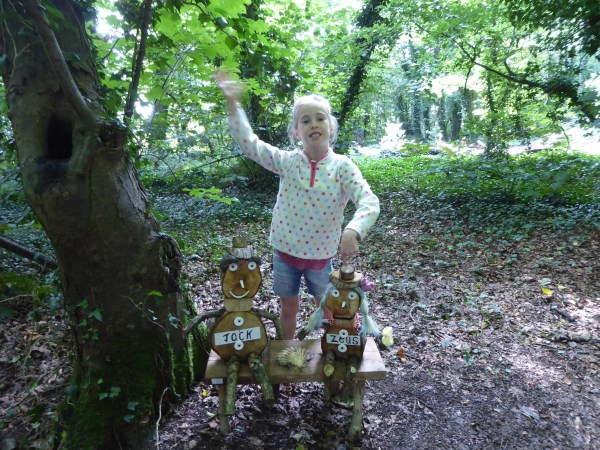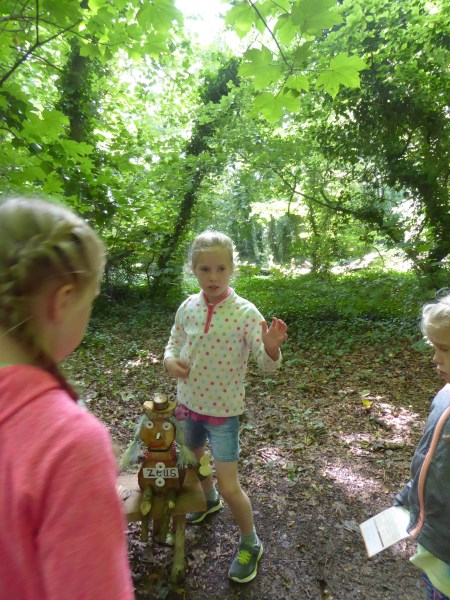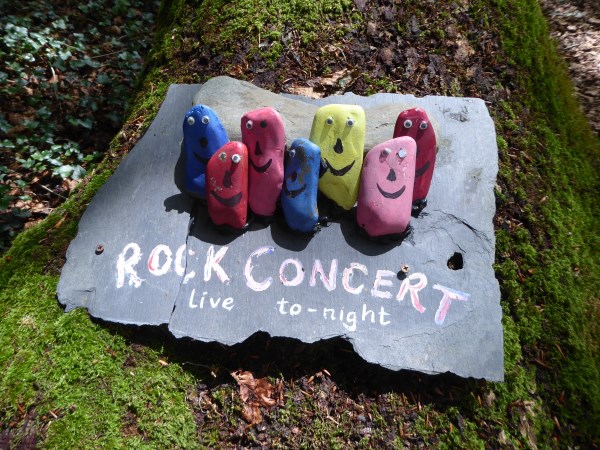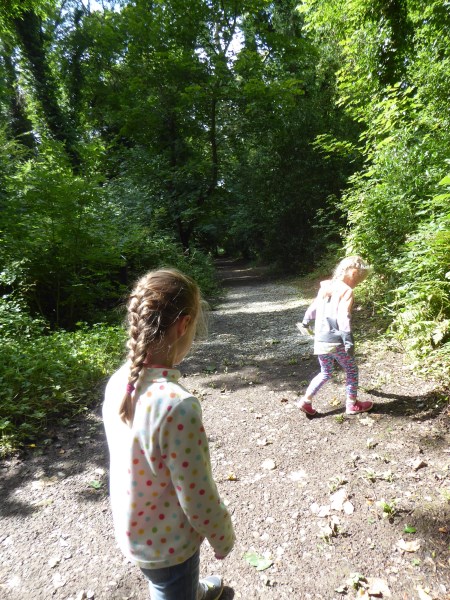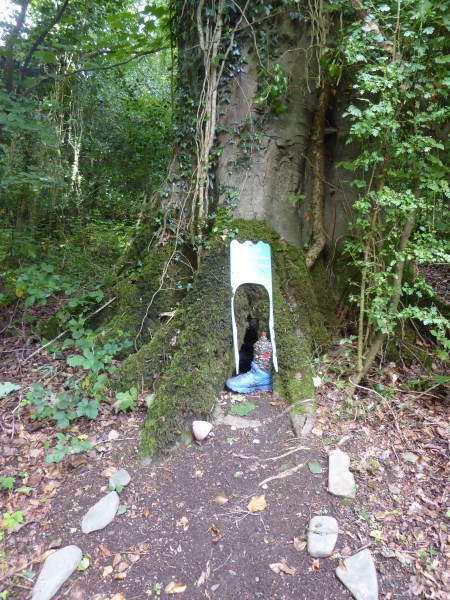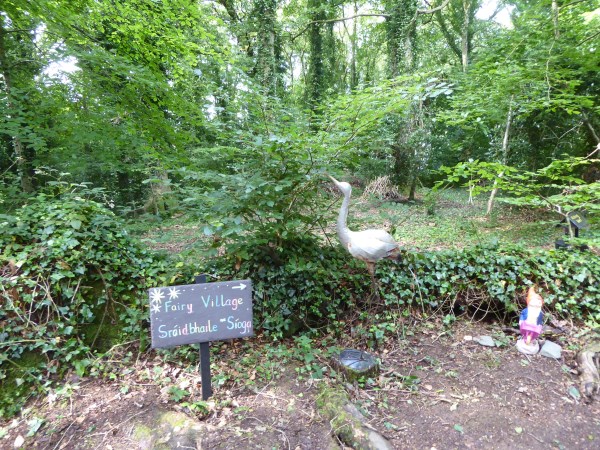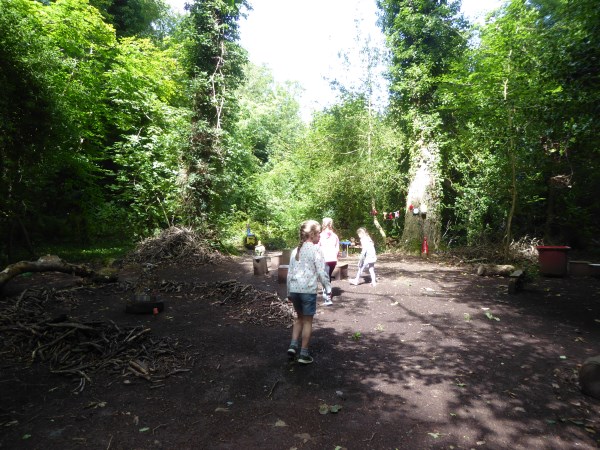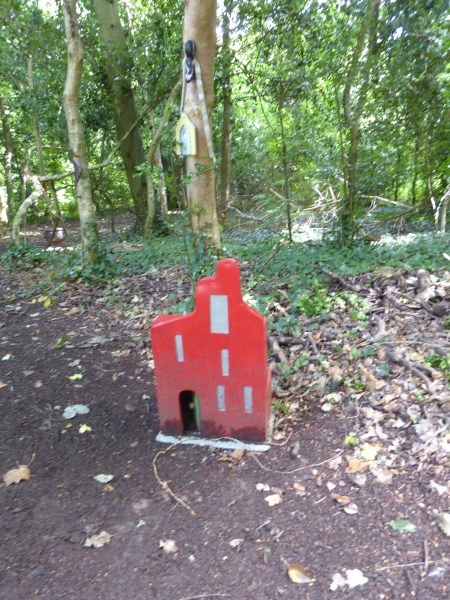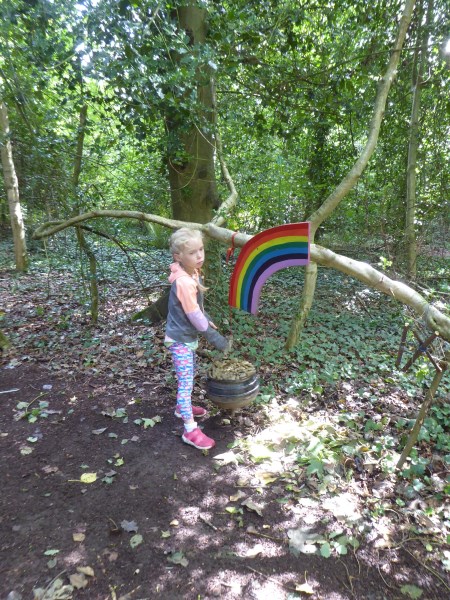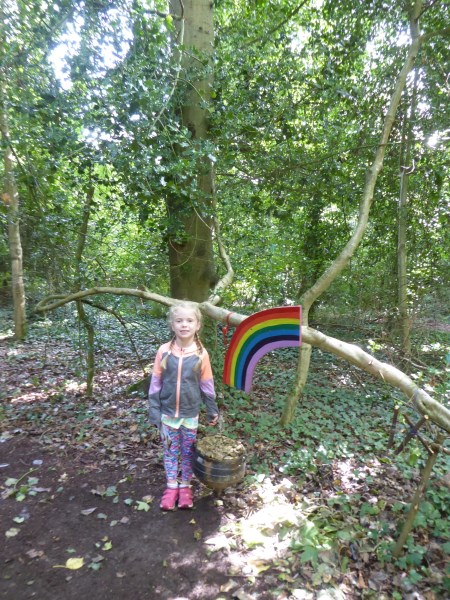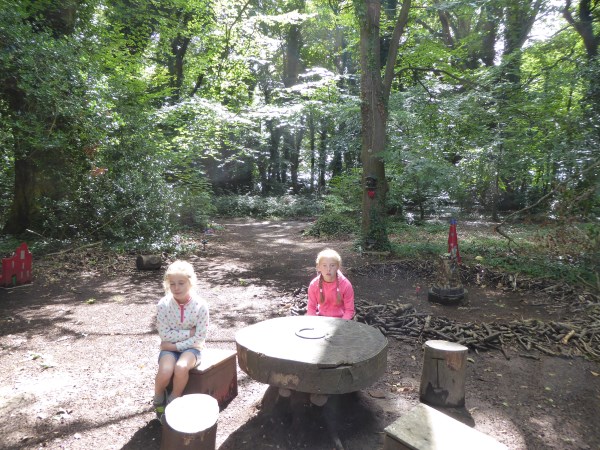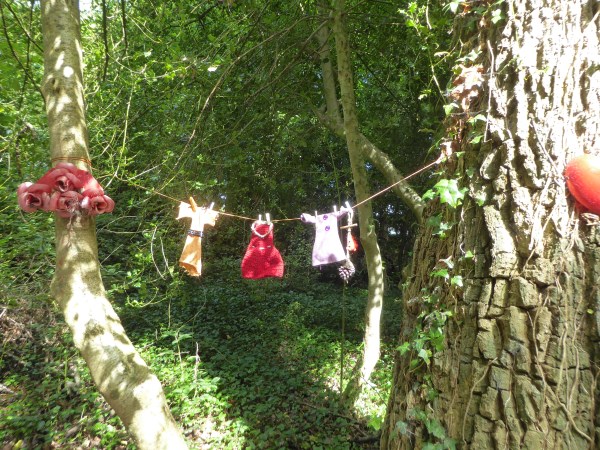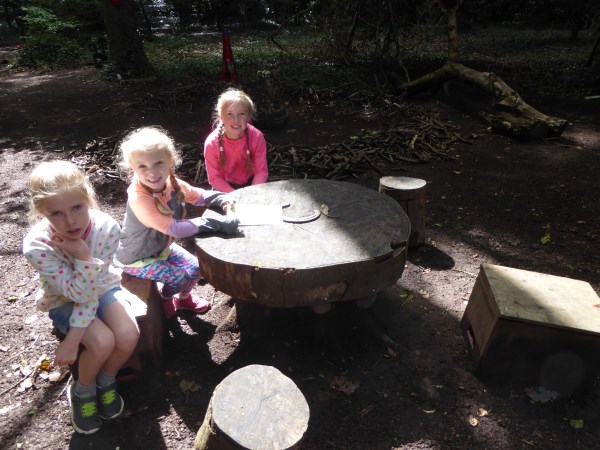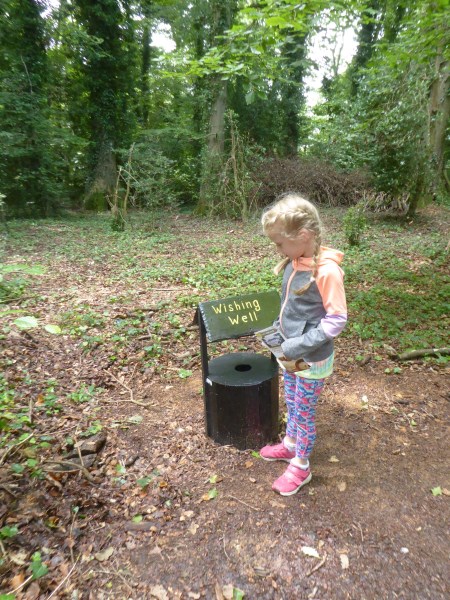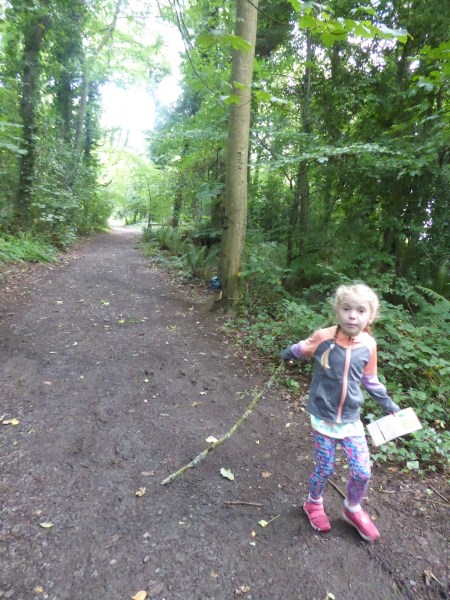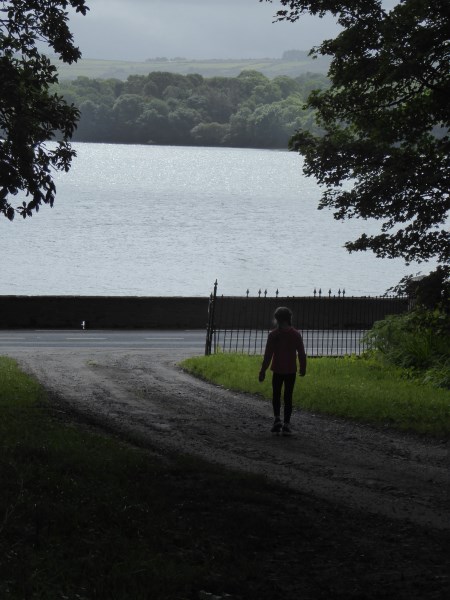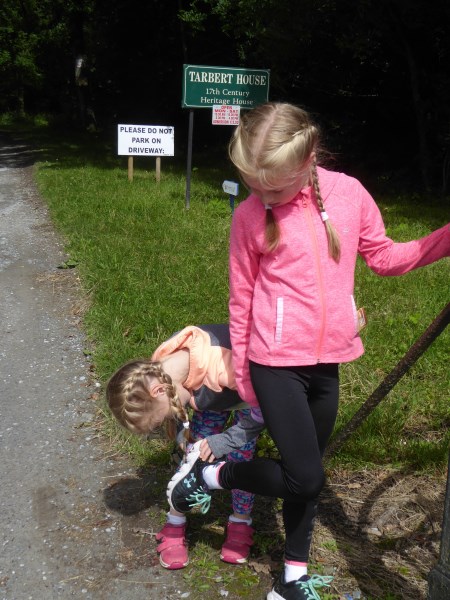 As you can see there are lots of fairy houses to discover, a rainbow with a pot of gold at the end, a picnic table where you can picnic with the fairies and all sorts of goblins and leprechauns made from wood, stones and recycled materials. Underfoot it was a bit muddy so we had to so a bit of shoe cleaning at the gate. Everyone enjoyed the walk.
<<<<<<<<


Abbeyfeale's Louisiana Tiger: A Confederate Veteran Returns to Ireland


This was the headline in a Kerry newspaper in 1915. The confederate veteran in question was Maurice O'Donnell.
Maurice's demise in 1915 was noted in at least two Irish newspapers. The Freemans Journal of 25th March 1915 recorded that he 'took part in the American Civil War, having fought with the Southern armies, and became partially disabled for life in one of the closing battles.' A more detailed account of Maurice appeared in the Killarney Echo and South Kerry Chronicle of 27th March 1915:
DEATH OF A CIVIL WAR VETERAN– One of the few old natives of the town dropped off during the week in the person of Mr. Maurice O'Donnell of Chapel St., who died after a protracted illness in his 87th year. The deceased took part in the American Civil War in which he practically lost the use of one of his legs. He fought unfortunately on the Southern side and so was disentitled to a pension. This was all the more keenly calamitous as being forced in his latter days to see his interest in the house he lived in he was debarred from realising the purchase amount by the landlord's trustees who reside in England and resisted his right to dispose of a yearly tenancy. The old veteran who was under notice to Quit at the time of his death deeply deplored his inability to see the matter out before his exit. Deceased belonged to the O'Donnells who were one of the oldest of the native families and who are said to have come from the north originally with Red Hugh O'Donnell, and settled down all over the south after the rout at Kinsale.
<<<<<<


A Rose with a Listowel Connection
Thi is Elizabeth Marince and she is the Florida Rose 2017.


This photo was taken at Orlando airport with the Are Lingus crew who were flying her to Dublin.


Now the Listowel connection in her own words;
Greeting from sunny Florida where I am still enjoying the excitement of being crowned the Florida Rose!!
At age 22, I am thrilled to be traveling to Ireland to participate in an event representative of my Irish
heritage of which I am immensely proud!
My grandfather, Tom O'Donoghue, grew upin Listowel and my great grandparents hailed from Mayo and
Cork.My grandfather's legacy is an inspiring one as he arrived in the United States when he was 19 witha cardboard suitcase, $35 and one change of clothes. Through simple determination and hard work, he
achieved success as a businessman in Pittsburgh, PA. One of his business ventures was opening the
Blarney Stone Restaurant where I would perform with my siblings, singing Irish songs and Irish step
dancing. My Pappap was a loyal Kerry Man until the day he passed and I know that he is smiling down as I
prepare to travel back to his beloved Ireland for the Rose of Tralee!
Performing with the Irish Echos in Orlando, working at Walt Disney World in the entertainment
department where I routinely work with Make-A-Wish and special needs families, and acting as the
Production Director of the children's ministry at my church,are what keeps my days busy and my heart
fulfilled.
I am also inspired to volunteer my time to the Special Olympics because of my brother, Michael, who is
severely mentally and physically disabled due to a rare syndrome. Although Mikey is nonverbal and
totally dependent on my family for his daily care, he has taught me to enjoy the simple things in life.
Growing up with Mikey also has created a passion inside of me to interact with other families with
special needs children. I will carry Mikey in my heart as I travel to Ireland to compete for the prestigious
title of Rose of Tralee!
She is the granddaughter of Tom ODonoghue of Tannavalla, Listowel
<<<<<<,
The Round Roofed Shed


I loved this one by Seamus ORourke when I heard it on Countrywide on radio on Saturday.
<<<<<<<<


Kerry Football in 1963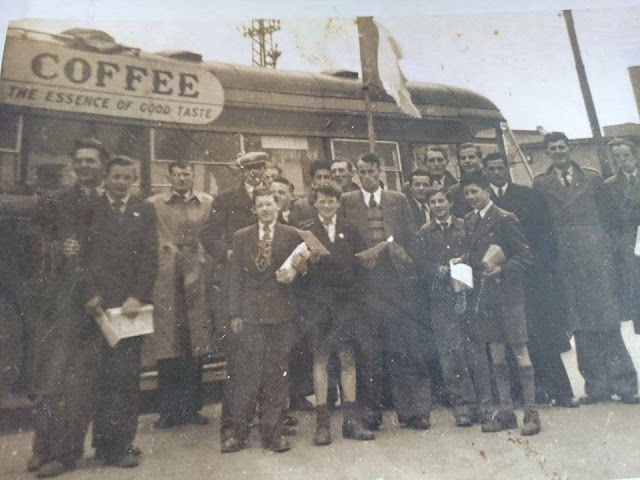 I published this photo of football fans at Tralee Railway Station in 1963.
Junior Griffin provides us with a little more about what game they might be travelling to see.
Good morning Mary
Just a little comment on those supporters travelling to Croke Park in 1963. I have no doubt you may be getting other emails about it.
If it was the Galway v Kerry senior match in 1963 it would have been the semi final as Galway defeated Kerry in that match but lost to Dublin in the final.
If by chance it was All Ireland final day in 1963 the supporters would be following the Kerry minor team who defeated Westmeath in the final to give Kerry 2 in a row minor titles.
While Galway just lost out in the senior final that great Galway team went on to do the three in a row senior titles in 1964/65/66
Best regards
Junior