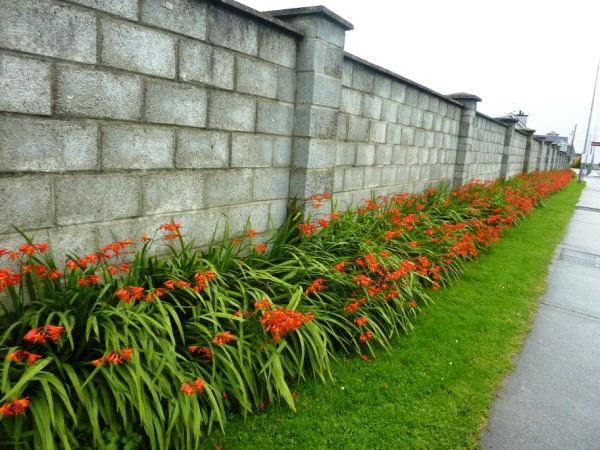 "They stretched in never ending line…" Montbrecia on the John B. Keane Road this week.
Take a look at this:
http://www.paulinemclynn.com/site/pages/the-go-ons
Mrs. Doyle is knitting tea cosies and selling them online.
>>>>>>>>
Ribbon dance
This is a photograph of the famous ribbon dance that used to be rehearsed for days and performed on St. Patrick's Day by the girls from the convent primary school. My apologies to the ladies. I was given the names but I can't put my hands on them at the moment.
>>>>>>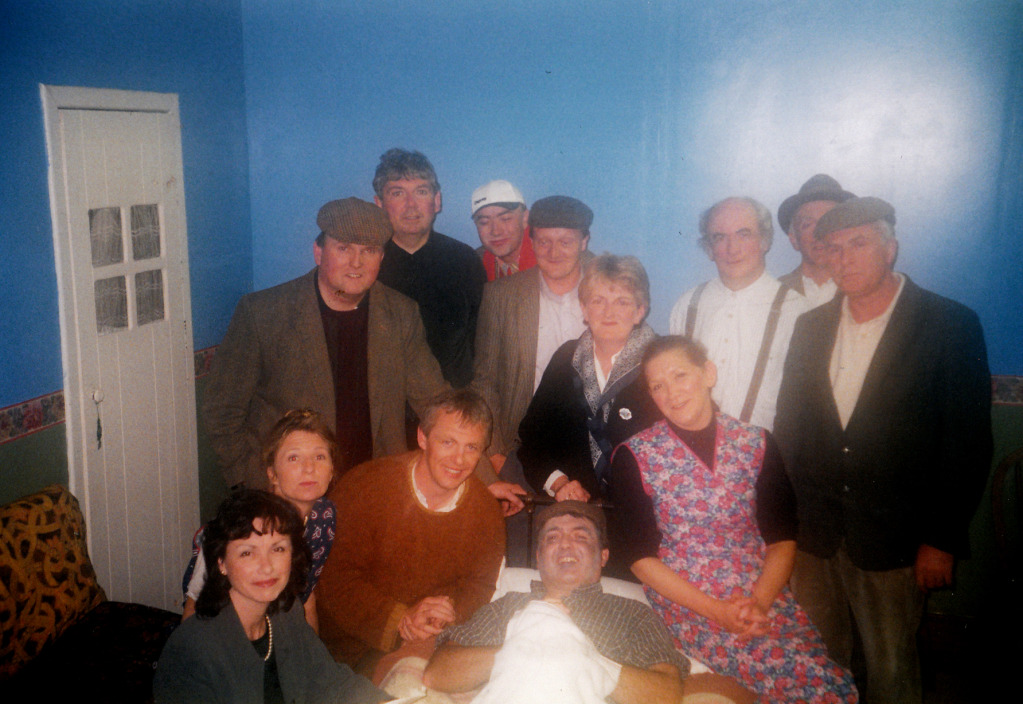 Here is the cast of Bawdy and Soul. This hilarious play with much audience participation entertained North Kerry for a winter a few years ago. Local people will recognize a few of the faces. The "play" was loosely based on the work of Brendan Kennelly. The central tableau was a very lively wake featuring a grieving singing widow and some performing mourners. A highlight for me was Mike Thornton's party piece, a hornpipe which made up in exuberance what it lacked in skill.
>>>>>>
Waterford museum brought us this photo of Bobby Clancy, his wife Myra and brothers Tommy and Liam in Waterford in 1966.
>>>>>>
Jer. Kennelly took this video of tree planting at the Harnett Clan Gathering in Abbeyfeale last weekend
>>>>>>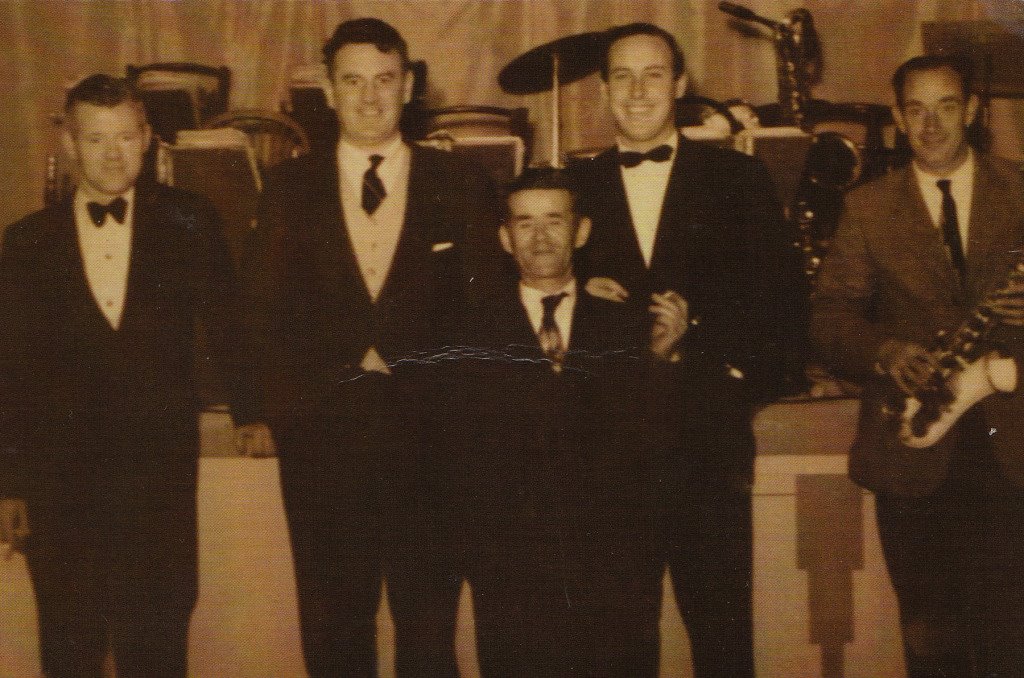 Okay folks, the people in this picture are Bunny Dalton, Dr. Johnny and Vincent Walsh and Tim O'Sullivan.
Tony Dillon writes this of the man in front;
The man in front of Bunny Dalton and the Walshe brothers is, I believe, Joe Keogh of O'Connell's Avenue.
Low in stature – big heart!