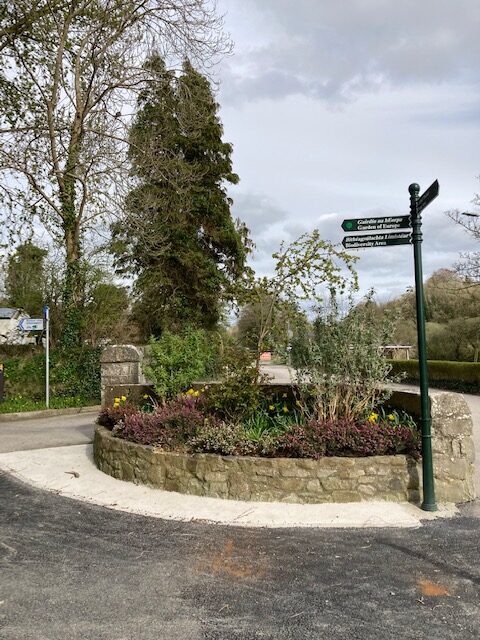 April 2023
<<<<<<<<<
April Horsefair 2023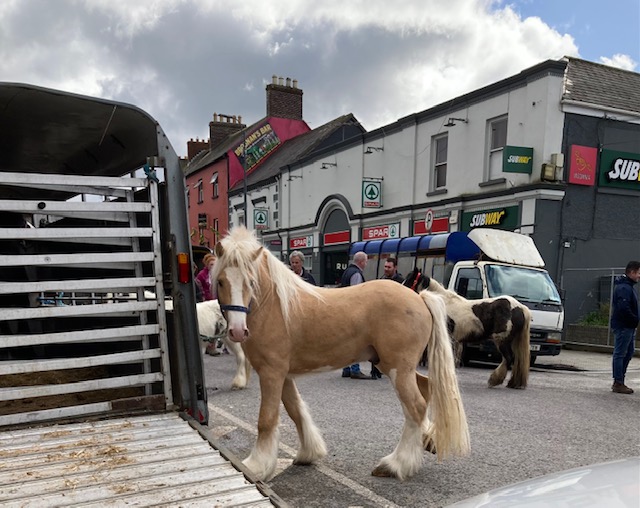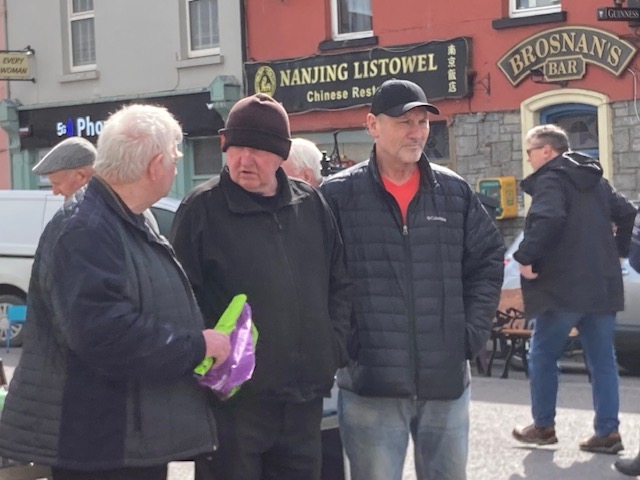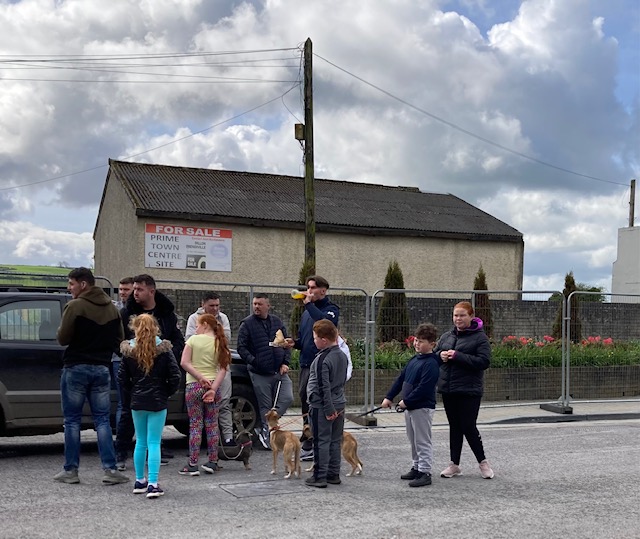 <<<<<<<<<<
My Brave (aka Foolhardy) Easter Visitor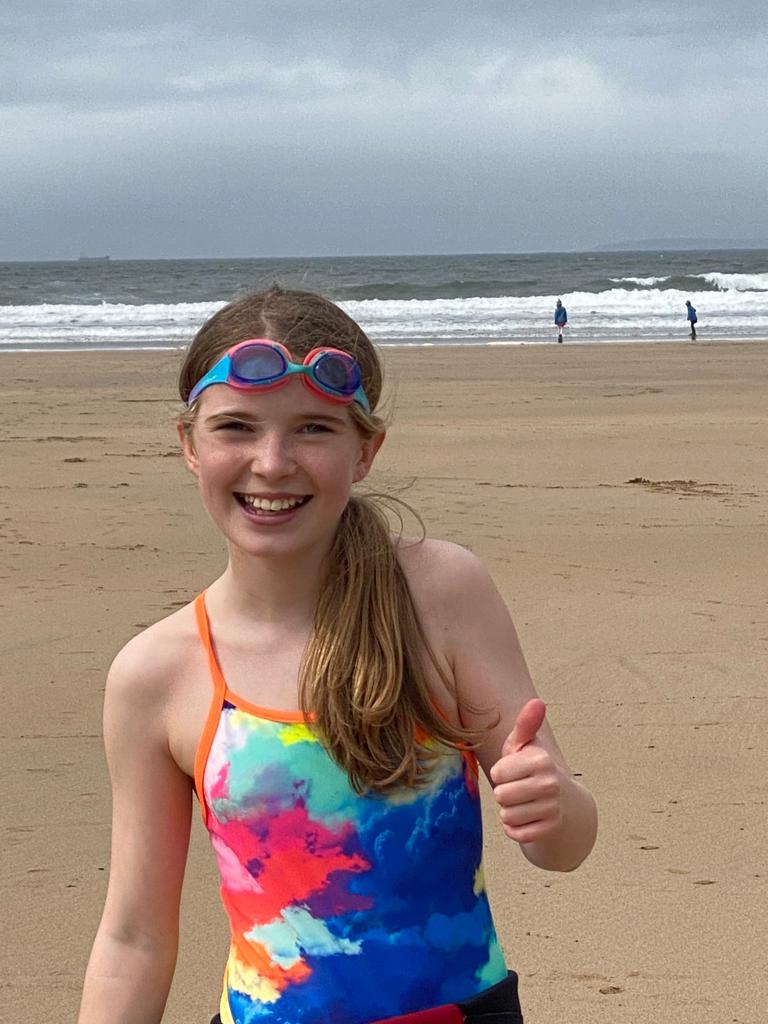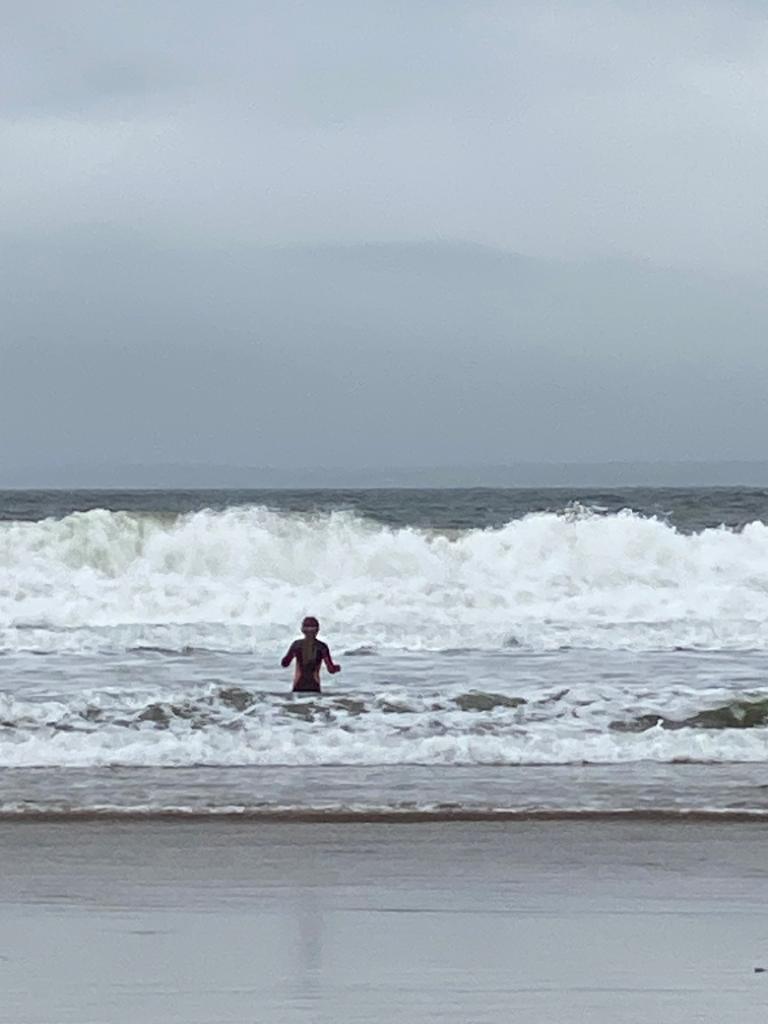 Cora felt that a trip to Ballybunion would be wasted without a bit of a dip. Her mother assures me she was well away from those dangerous looking waves. The camera foreshortened the distance.
<<<<<<<
Listowel's Presentation Sisters
Once upon a time the sisters used to be buried in a cemetery in the convent grounds. A nun's funeral was a solemn ritual, full of ceremony and singing, her sisters chants accompanying their departed loved one into eternity. Now the local convent building and grounds, including the graveyard, is no longer sacred ground and the remains of the sisters are now interred in St. Michael's Cemetery.
Many of the names on these simple stones are names of great women I knew as friends and work colleagues. They sacrificed much and their legacy will benefit Listowel and beyond for years to come.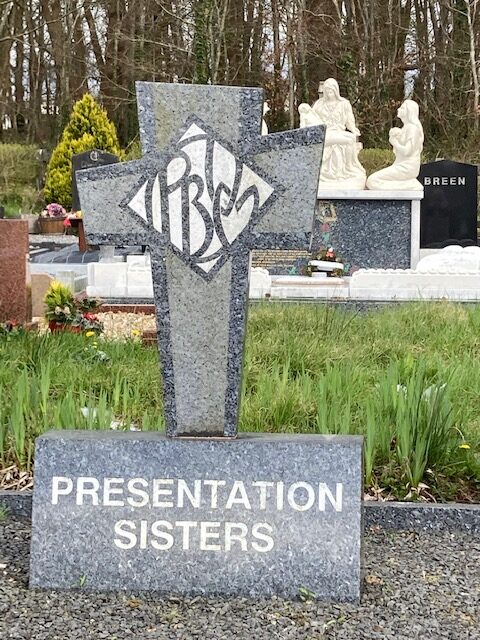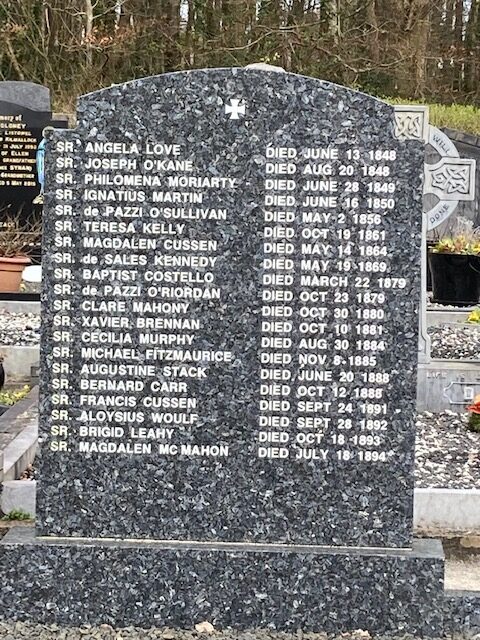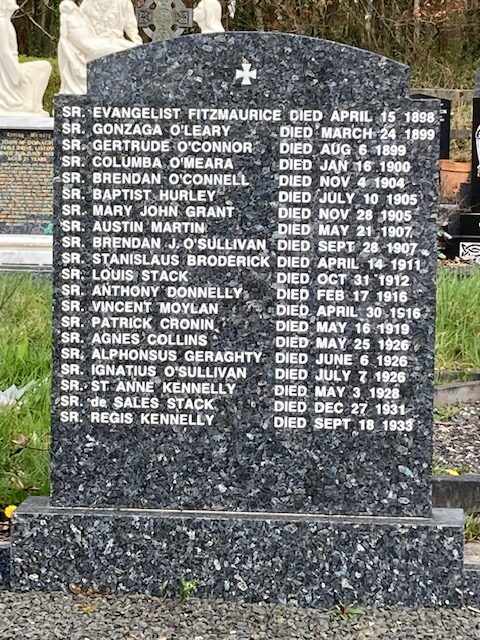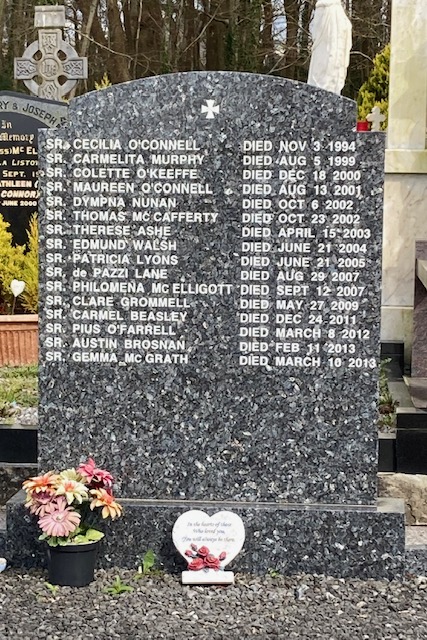 <<<<<<<<<<
Retirement marked with a Tony O'Callaghan plaque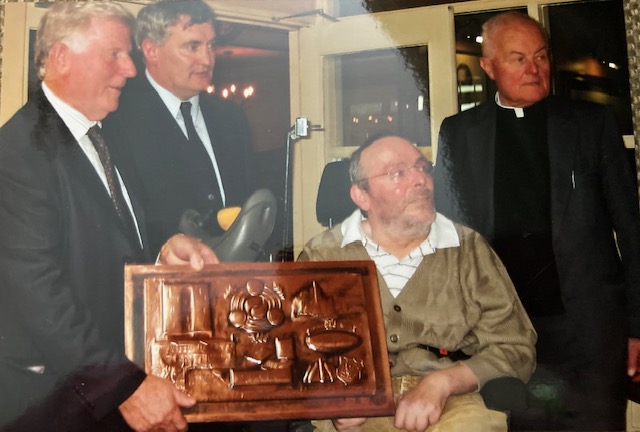 When Jim Cogan retired from St. Michael's he was presented with a beautiful piece of Tony O'Callaghan's artwork adorned with symbols of family, Jim's work life and his interests. It is a treasure.
In the photograph with Jim are Bill Walshe and Fr. Seamus Linnane on behalf of the Board of Management and John Mulvihill, principal, St. Michael's.
<<<<<<<<<
Beautiful Signwriting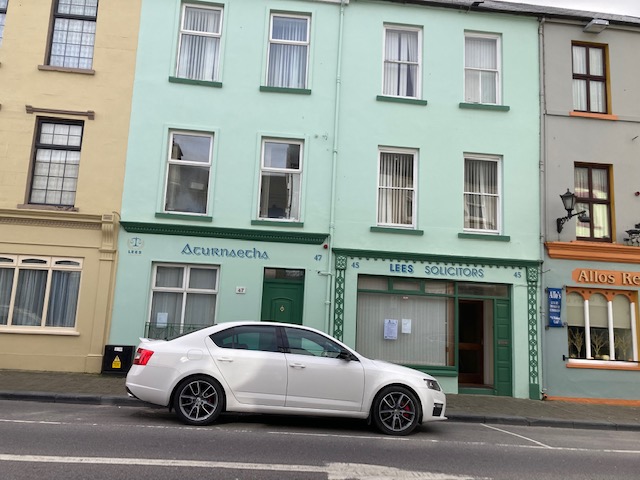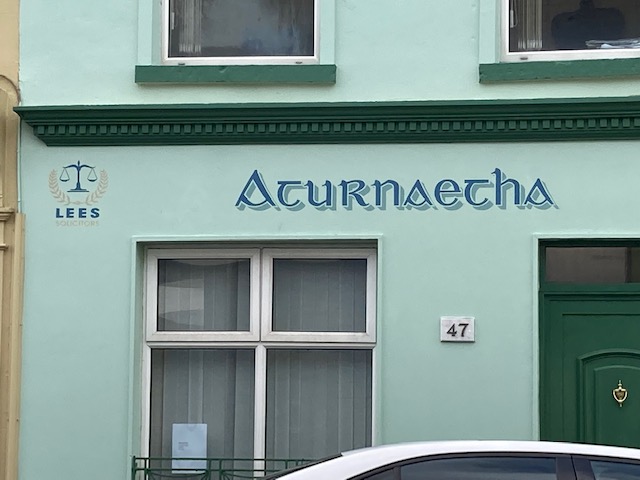 <<<<<<<<
A Fact
Both Shakespeare and Cervantes died on the same day, April 23 1616
<<<<<<<<